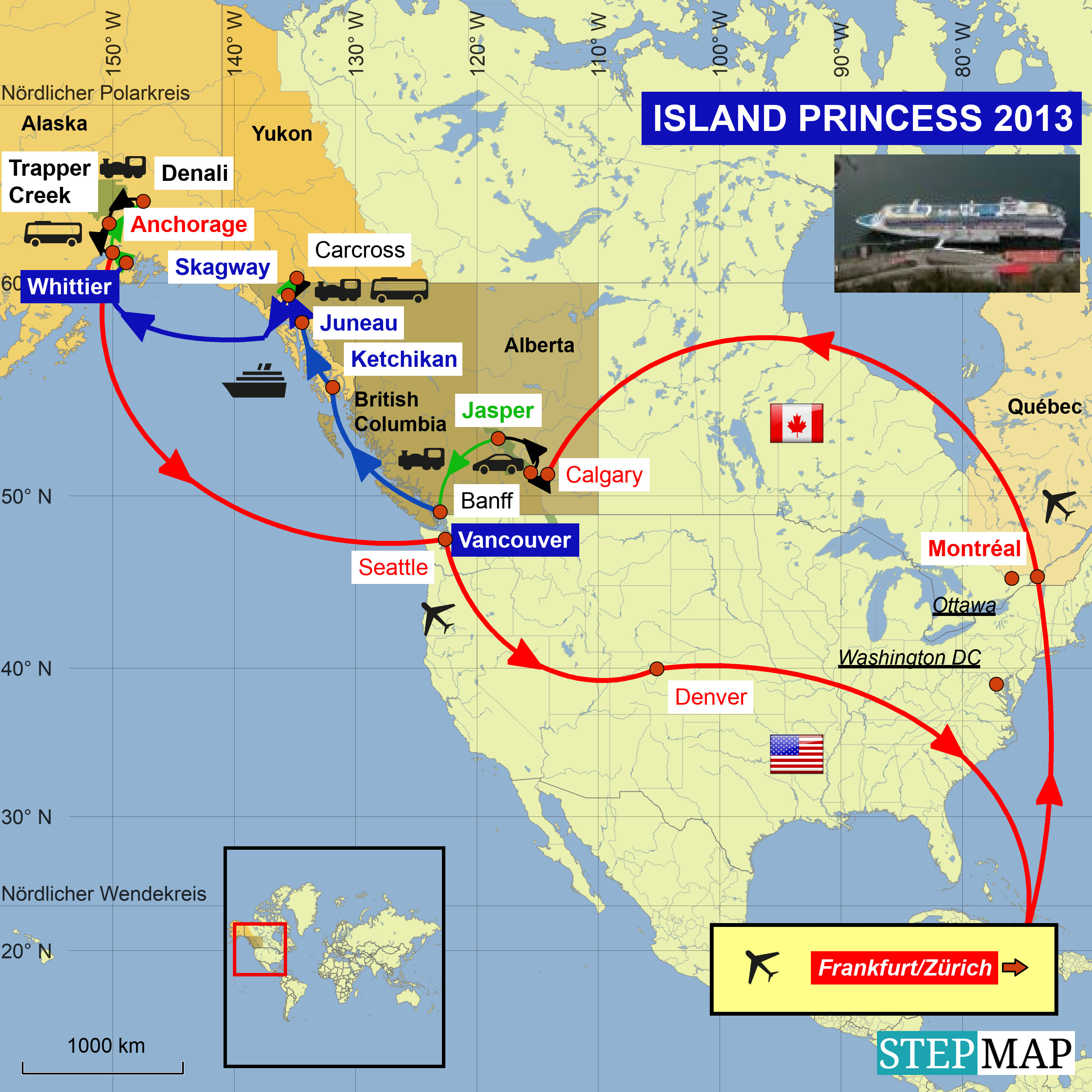 Ich versuche mit unserem von Princess gesponsorten Fernglas, ein Tier zu finden... aber ich finde es auf die Dauer zu anstrengend und genieße einfach die Aussicht.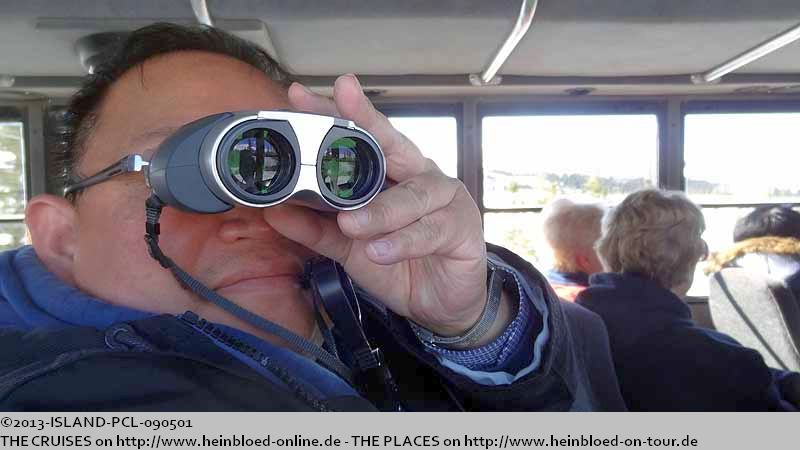 I tried to find any animal with our Princess' sponsored binocular... but it was in the long run to strenuous, and I started just to enjoy the view.

3,084 ft above sealevel.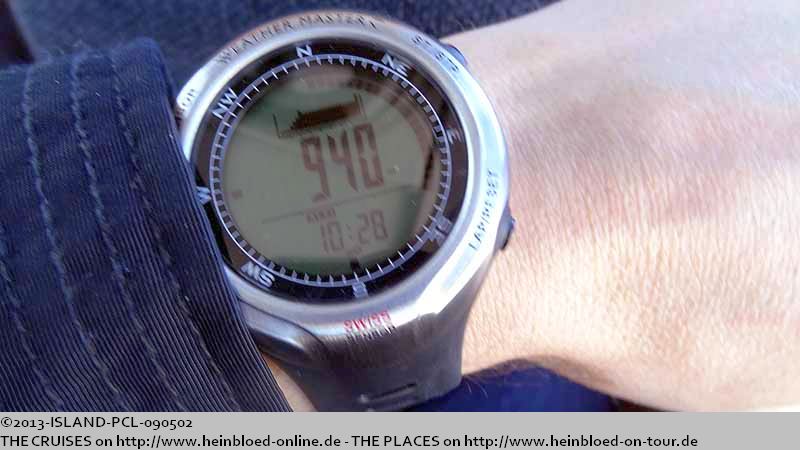 940 m über NN.
Alles dabei zum Sauberhalten und zum Recyclen.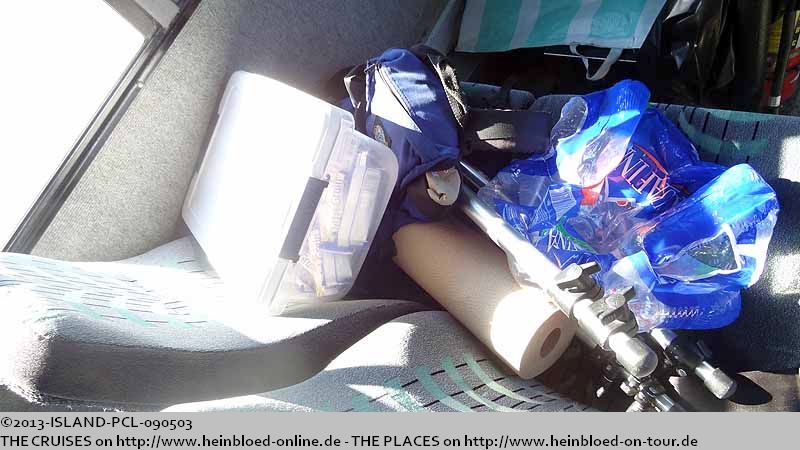 Everything was with us to keep it tidy and to recycle.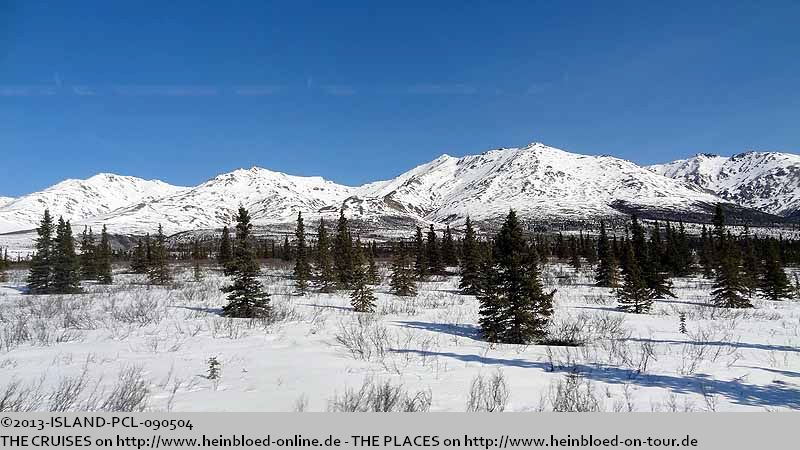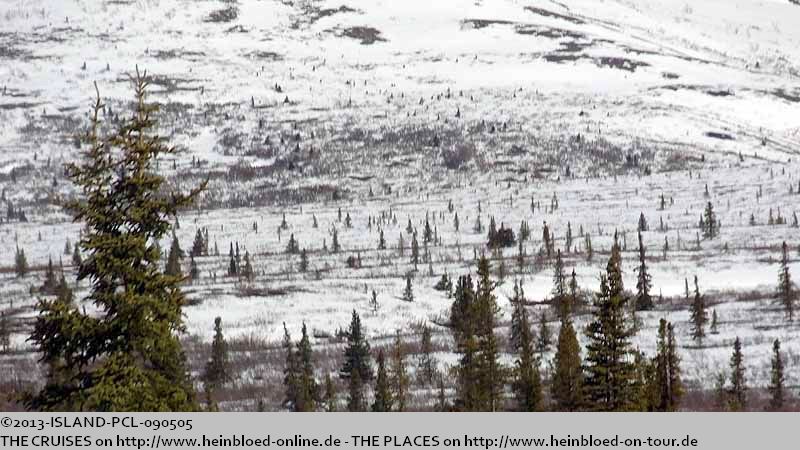 An elk...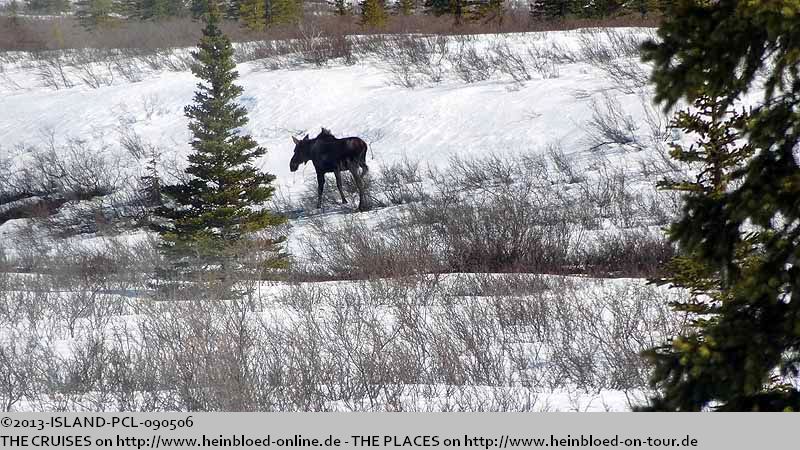 Ein Elch...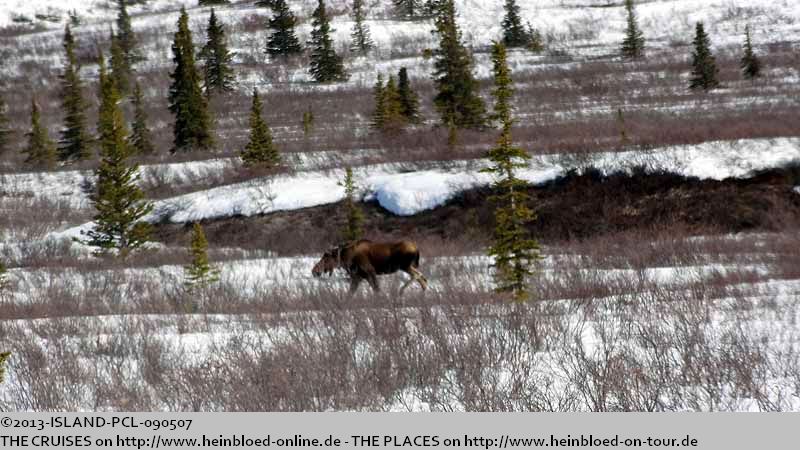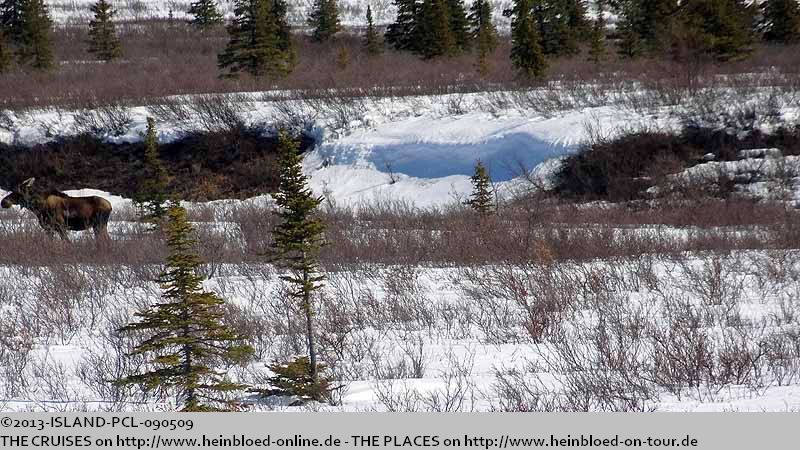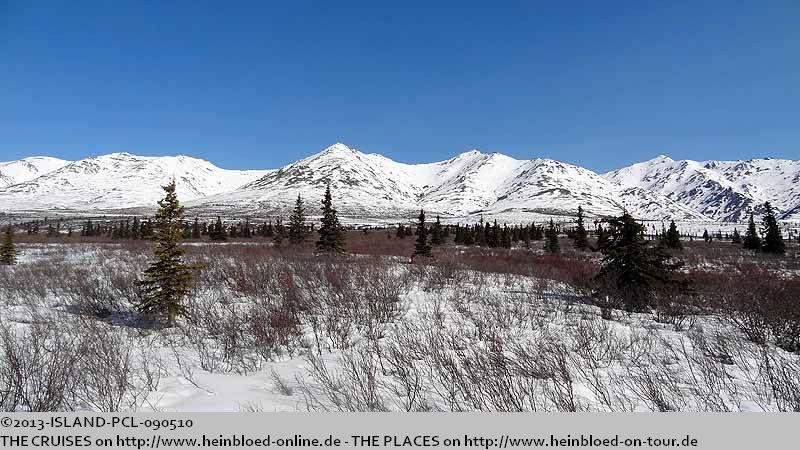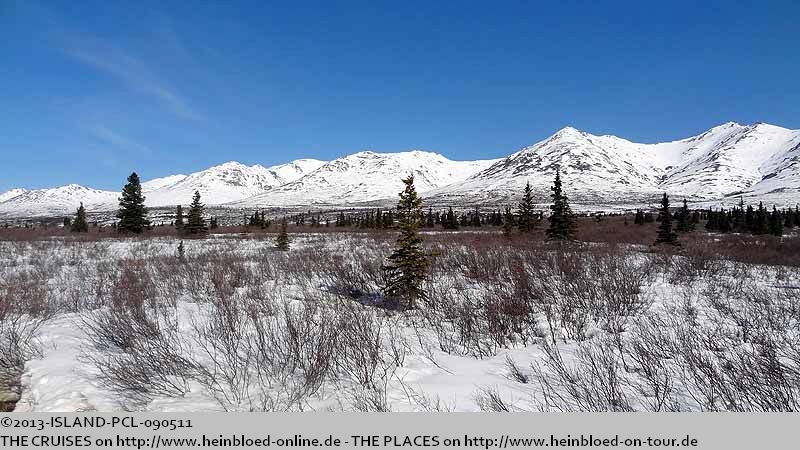 We could see the summit of Mt McKinley.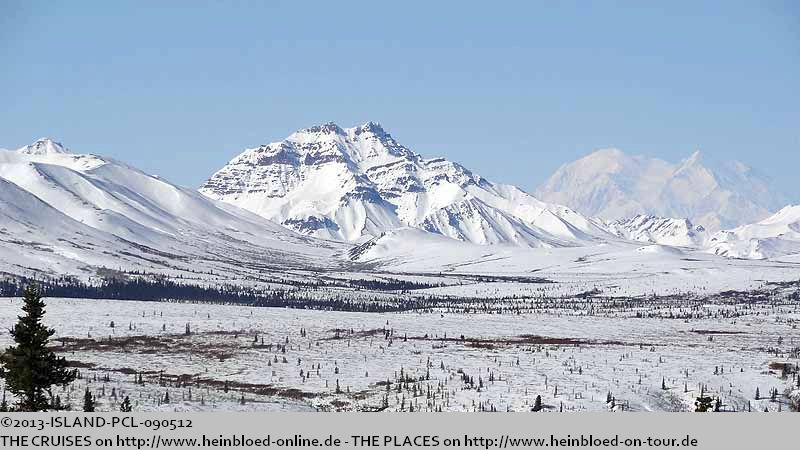 Wir können den Gipfel des McKinley sehen.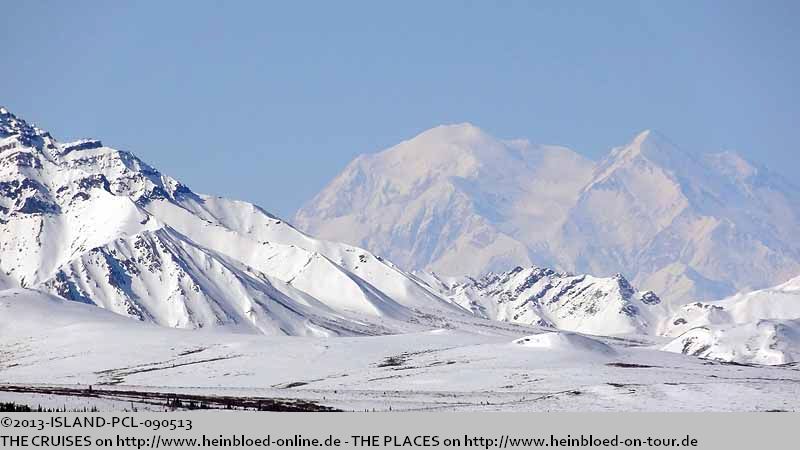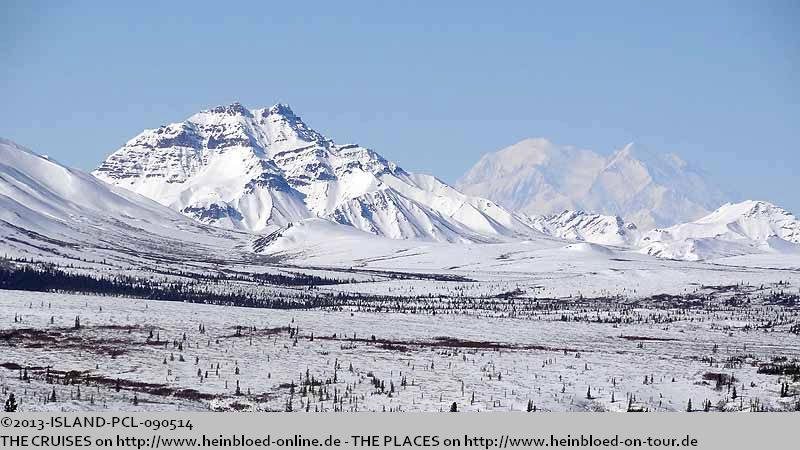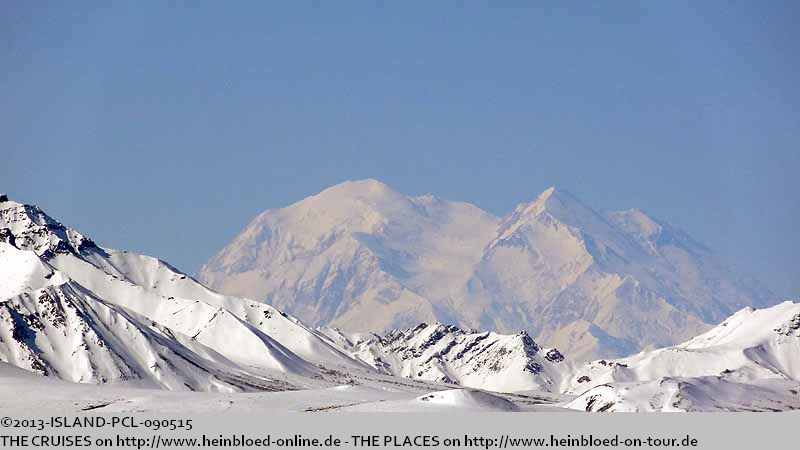 We stopped at a parking and some rangers were there to explain.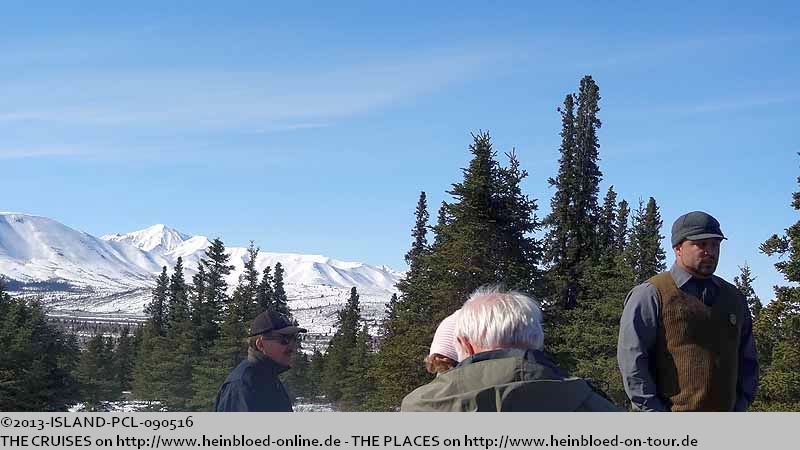 Wir halten auf einem Parkplatz, auf dem ein paar Ranger stehen und uns einiges erklären.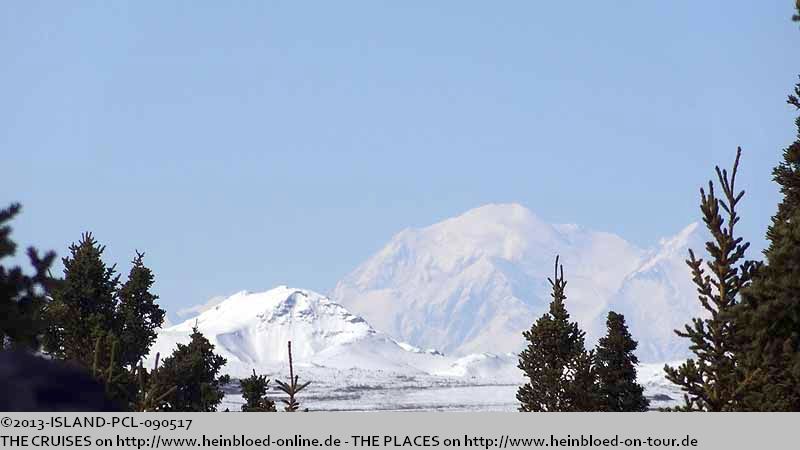 Here you found rules how to behave if you meet a bear. Only David explained that we should expect to see any bears we normally linked in our minds with Alaska: standing at a river and catching jumping salmons: Here in the Denali National Park the bears were small and veggies.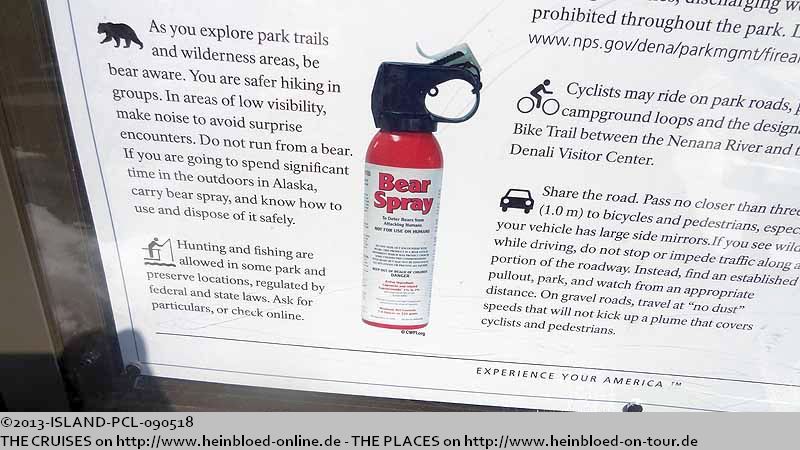 Hier finden wir auch Regeln, wie wir uns verhalten sollen, wenn wir einen Bären finden. Nur David klärt uns auf, dass hier es keine Bären gibt, wie man sie sich in Alaska vorstellt: an einem Fluss und einen springenden Lachs fangen: Hier im Denali Nationalpark sind die Bären klein und Vegetarier.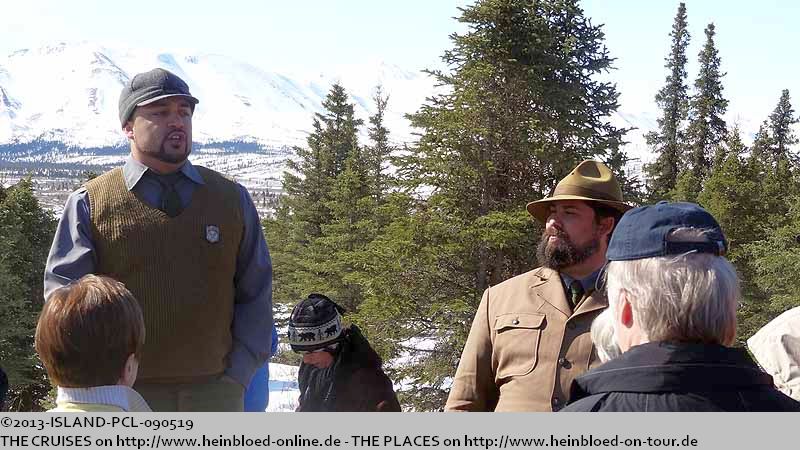 Such great weather and we paid already a deposit for our flight tomorrow, and the airport was three hours away and the weather forecast for following day not very good.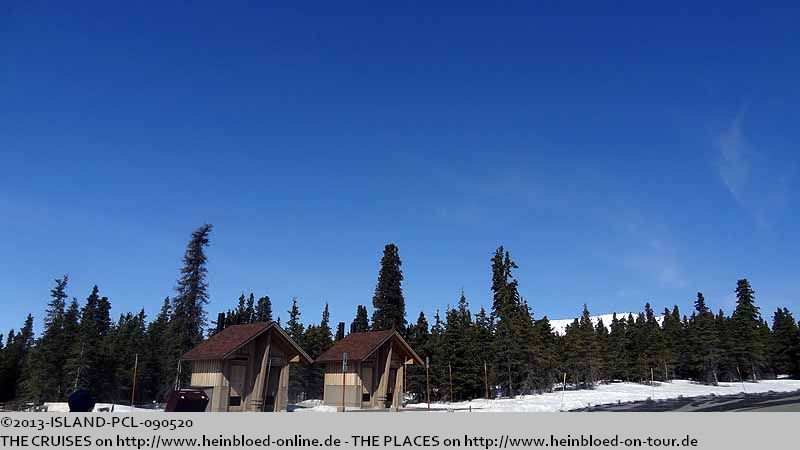 So ein tolles Wetter und wir haben blöderweise den Flug für morgen schon angezahlt und der Flughafen drei Stunden entfernt und die Wetteraussichten für morgen nicht besonders gut.

Looked to me like the toilets in "Jurrasic Park".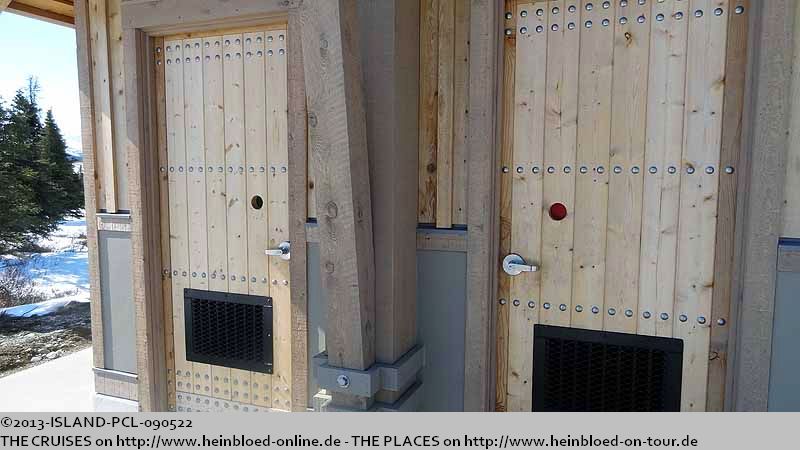 Das ganze erinnert mich an die Toilette in "Jurassic Park".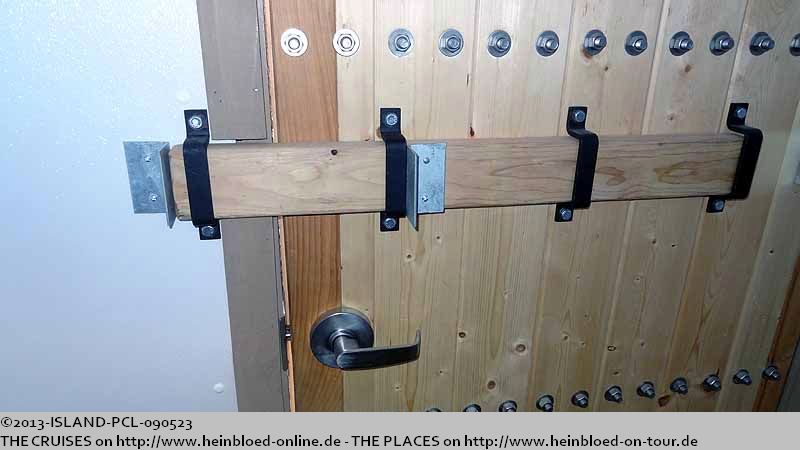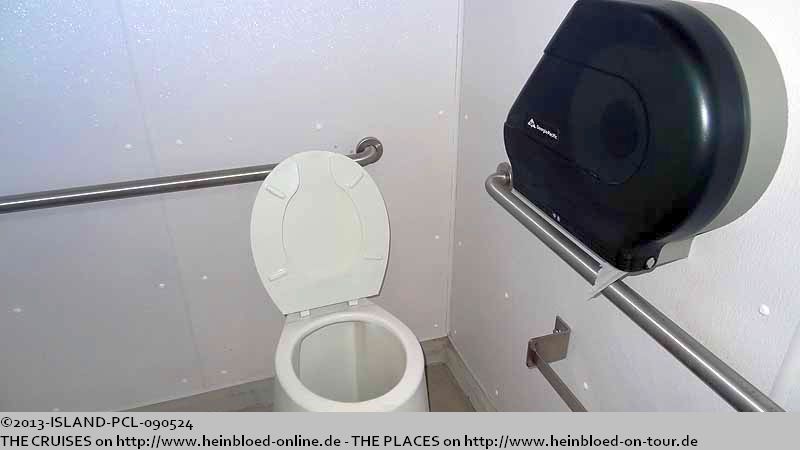 Nur Handdesinfektion: kein Waschbecken.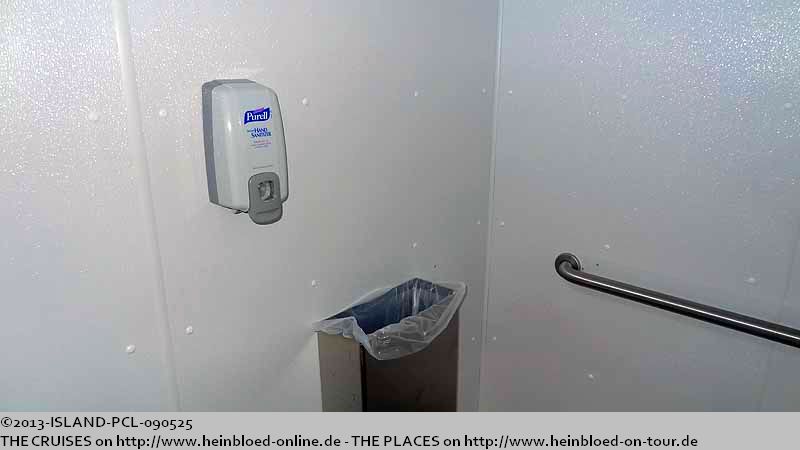 Only hand sanitization but not sink.

As you were not allowed to drive with your own car beyond a certain point, you should use the public transport in the National Park.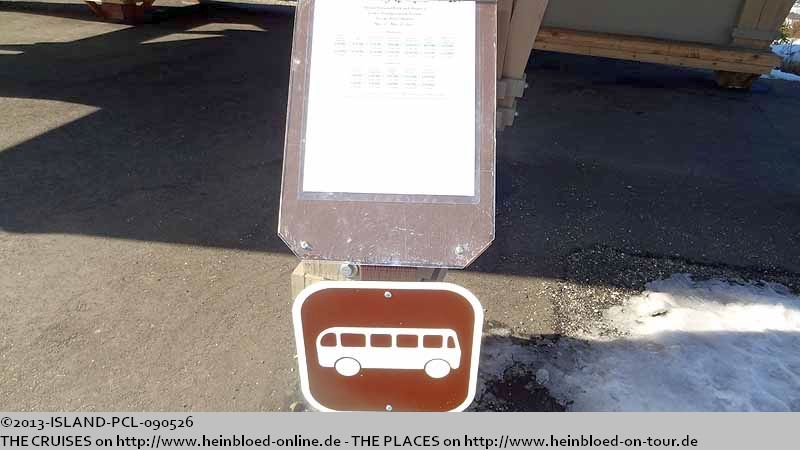 Da man nicht weit mit dem Auto reinfahren darf, soll man den öffentlichen Verkehr im Nationalpark nutzen.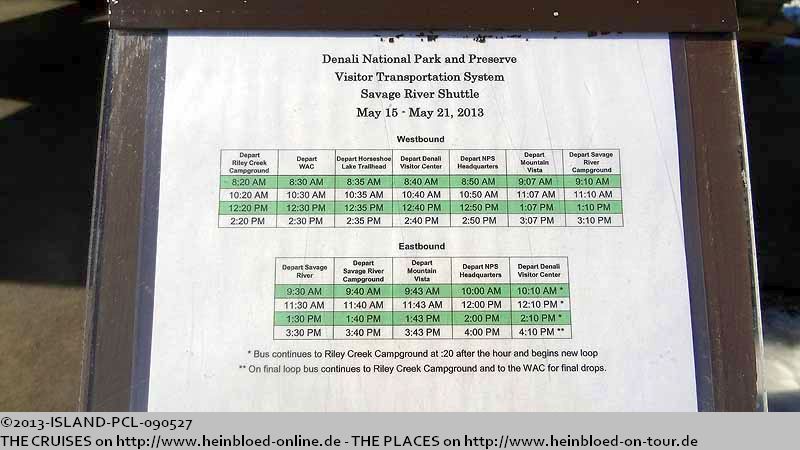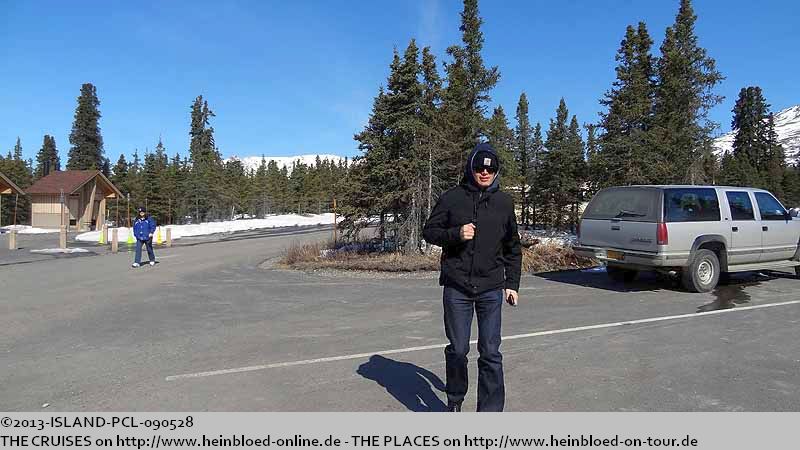 Wir nehmen uns einen Müsliriegel.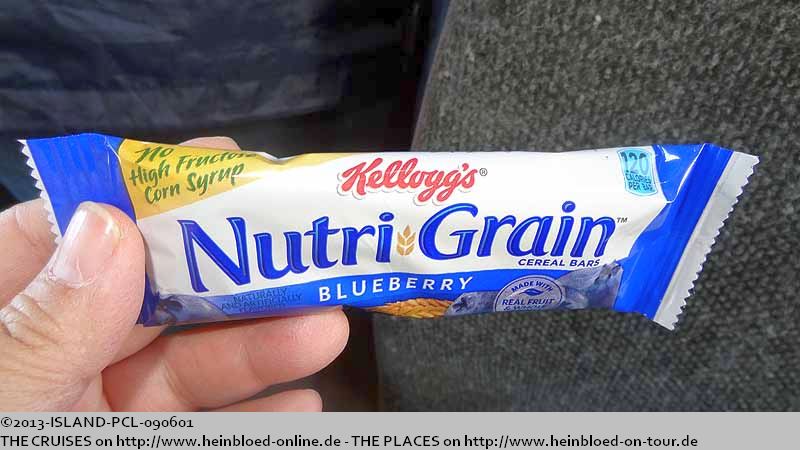 We took one of the cereal bars.

24 g of carb = 2.4 CU... too much... Why there was no healthy bar available in this country.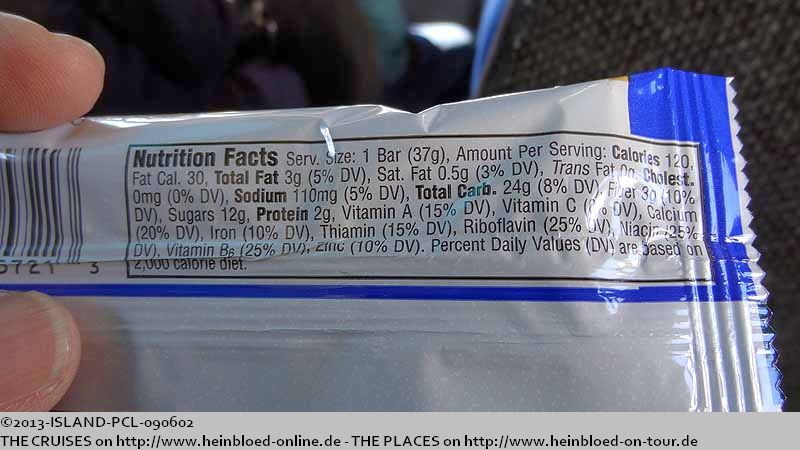 24 g Kohlenhydrate = 2,4 KE... zuviel... Gibt es in diesem Land eigentlich nicht mal einen gesunden Müsliriegel.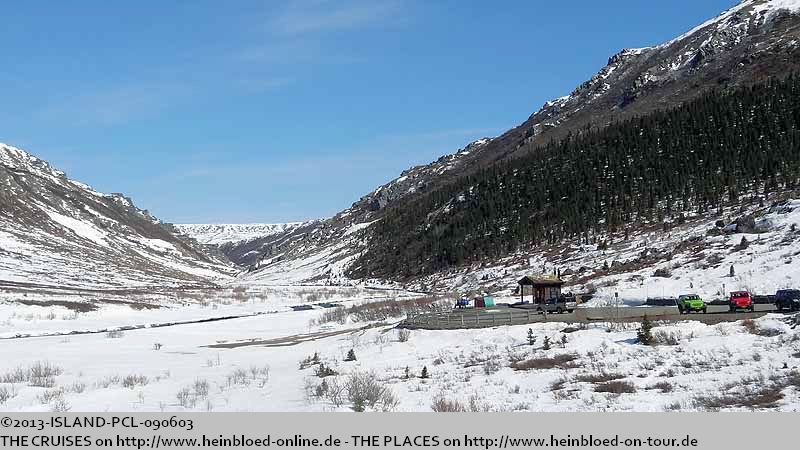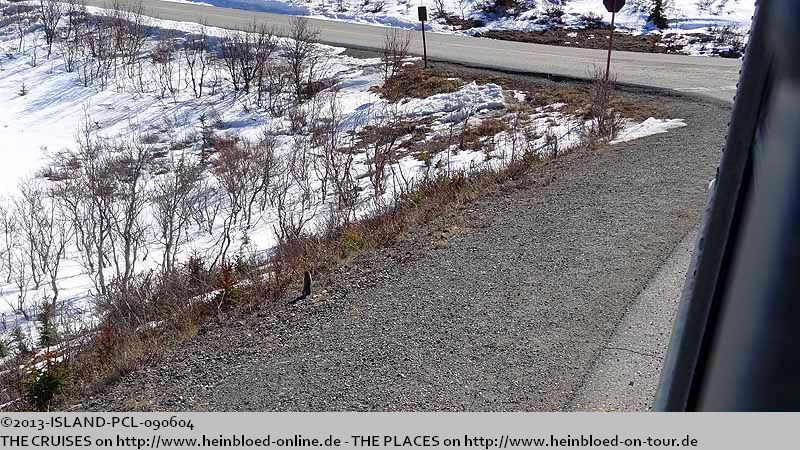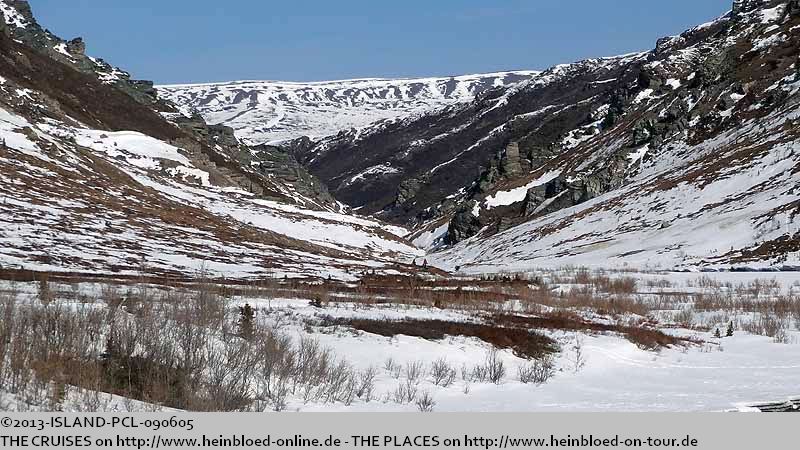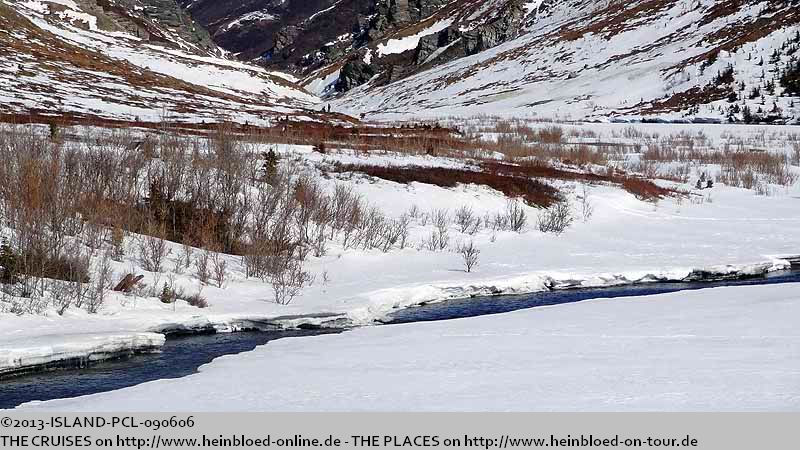 An der Grenze, an der nur noch Busse weiterfahren dürfen, kommt ein weiblicher Ranger an Bord und erklärt uns, wie wir uns zu verhalten haben.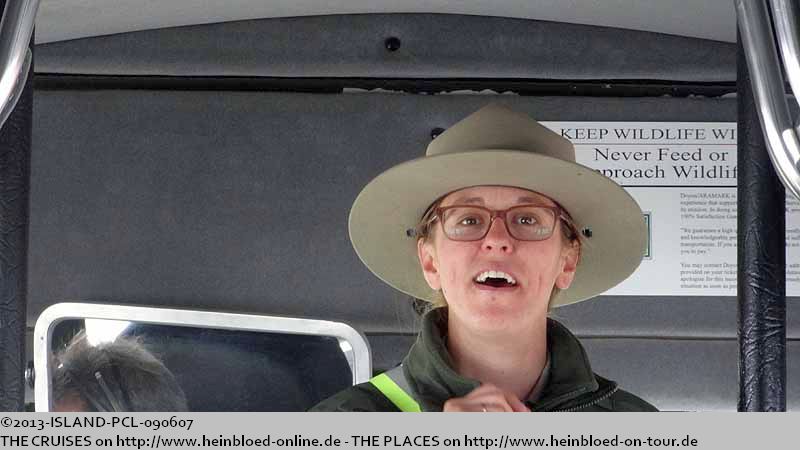 At the frontier when only busses were allowed to pass beyond a female ranger came onboard and explained all dos and don'ts.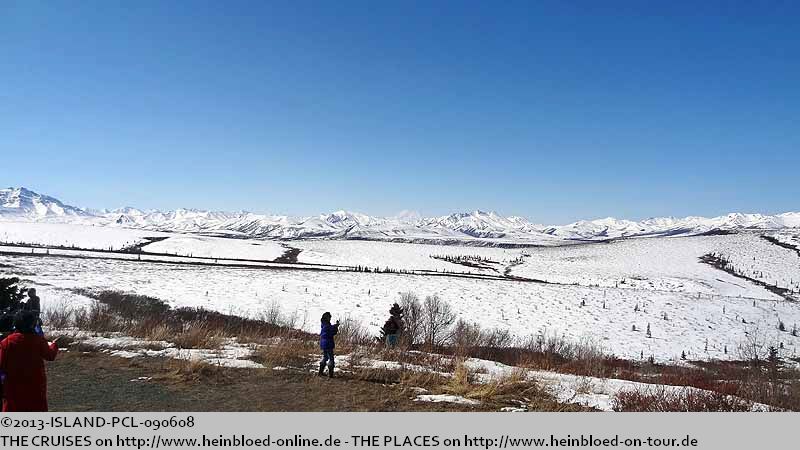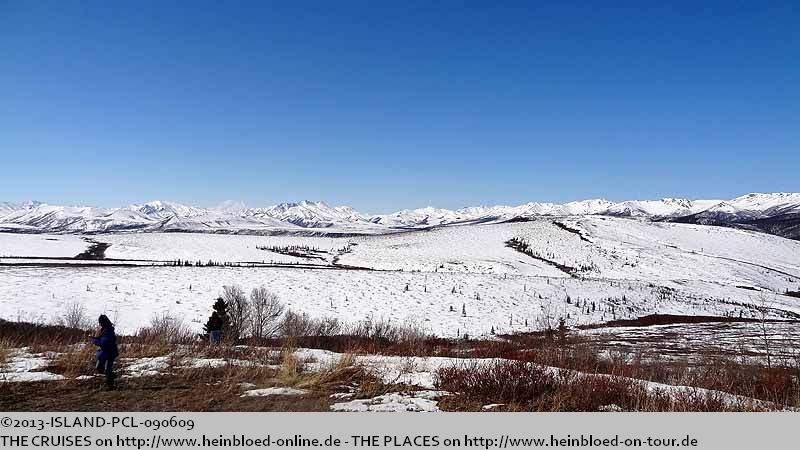 And again we could see the summit of Mt. McKinley.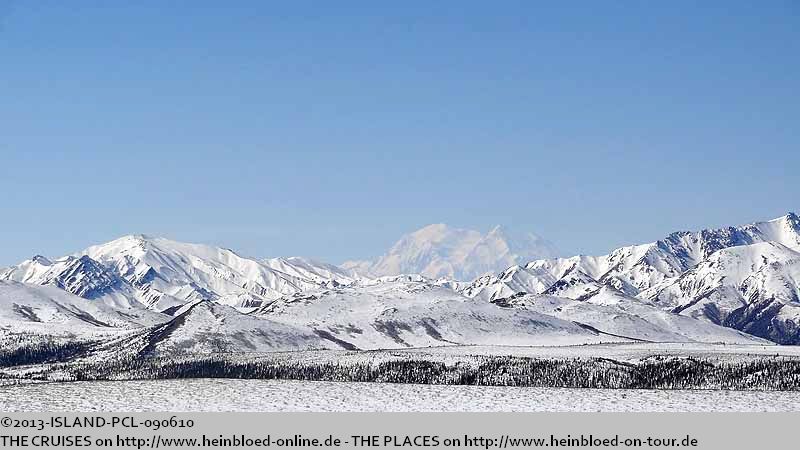 Und nochmals sehen wir den Gipfel des Mt. McKinleys.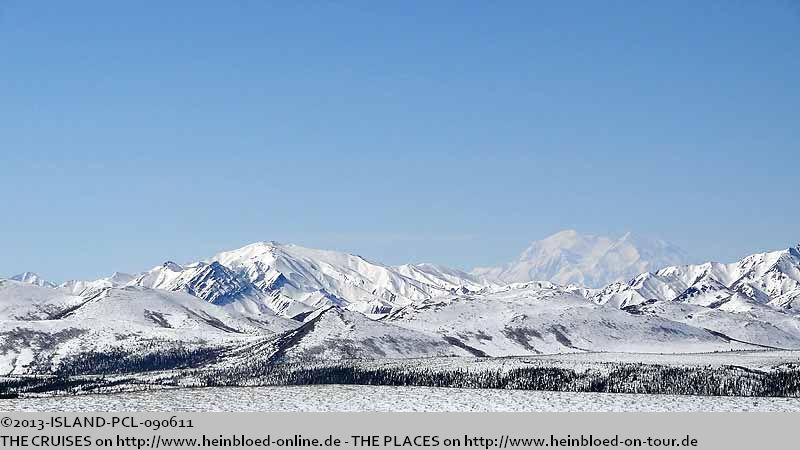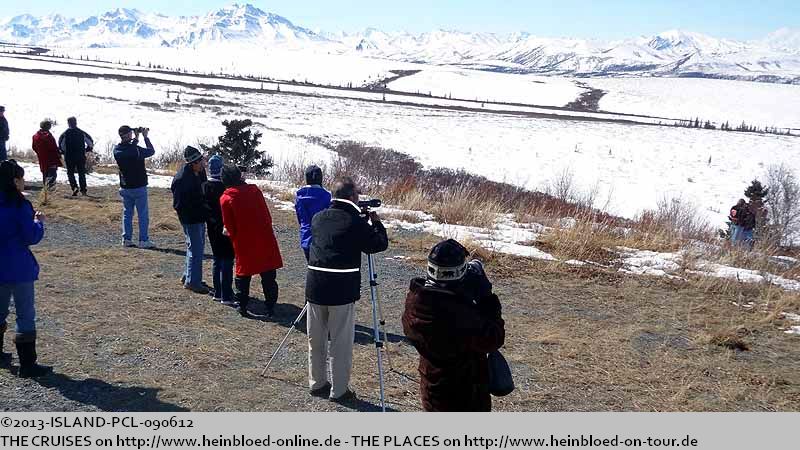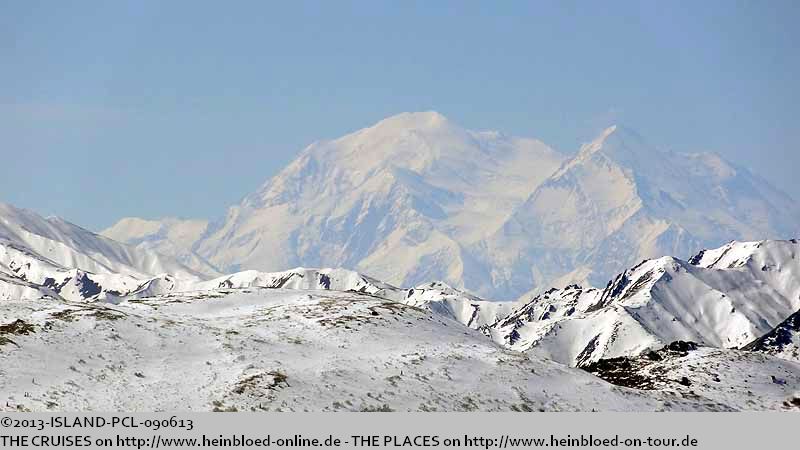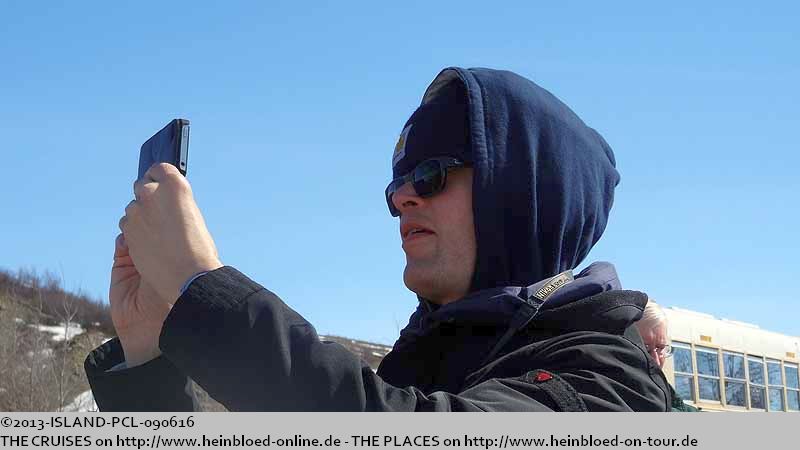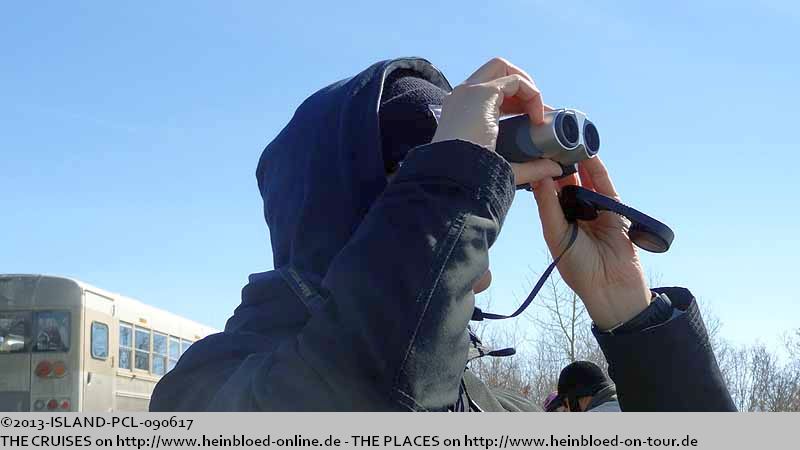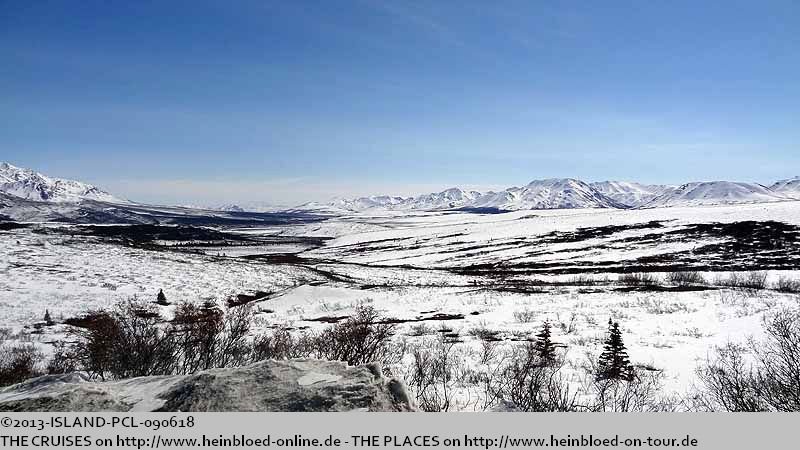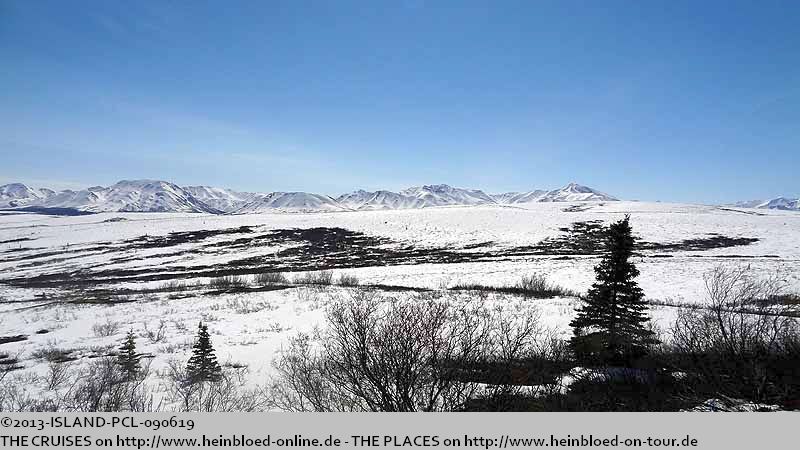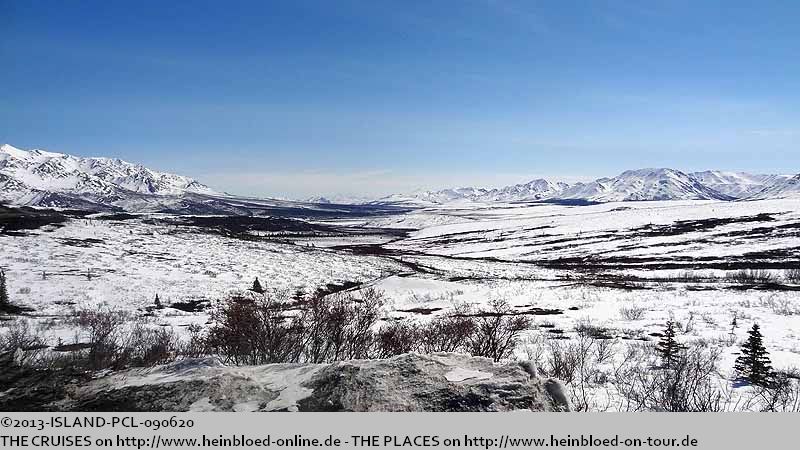 Weil leider klar ist, dass man nicht alle hier lebende Tiere während so einer Tour zu Gesicht bekommt, bekommt jeder von uns ein Buch, das hier lebenden Tiere beschreibt.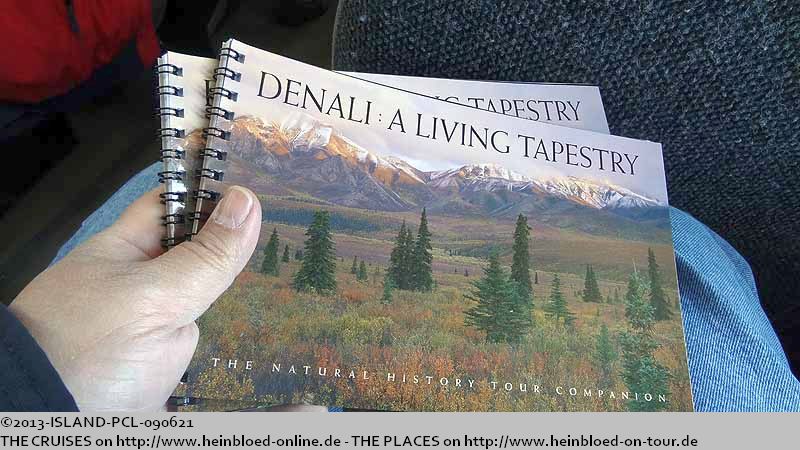 Because it was clear that you had no chance to see all living animals during one tour each of us got a book to look at all animals you could typically find here.

Finally, you saw a herd of mooses. The tour was included in tour land tour arrangement.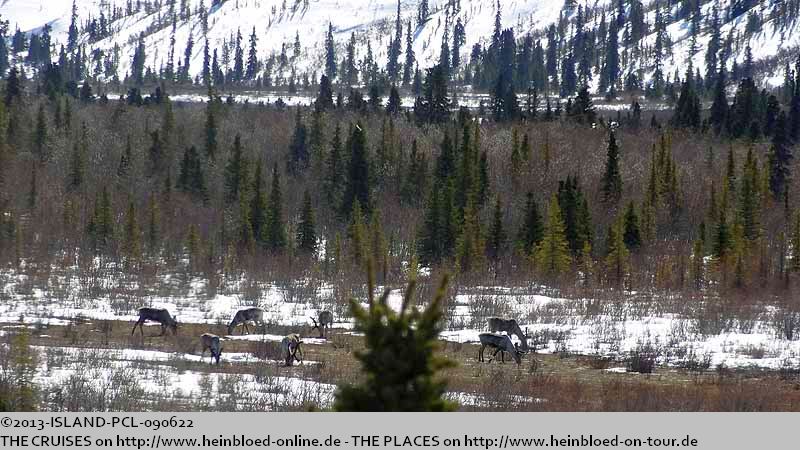 Am Schluss sehen wir noch eine Herde Rentiere. Die Tour ist übrigens in einer Landtour inkludiert.
Die anderen Reisen in diesem Blog/
The other voyages in this blog: