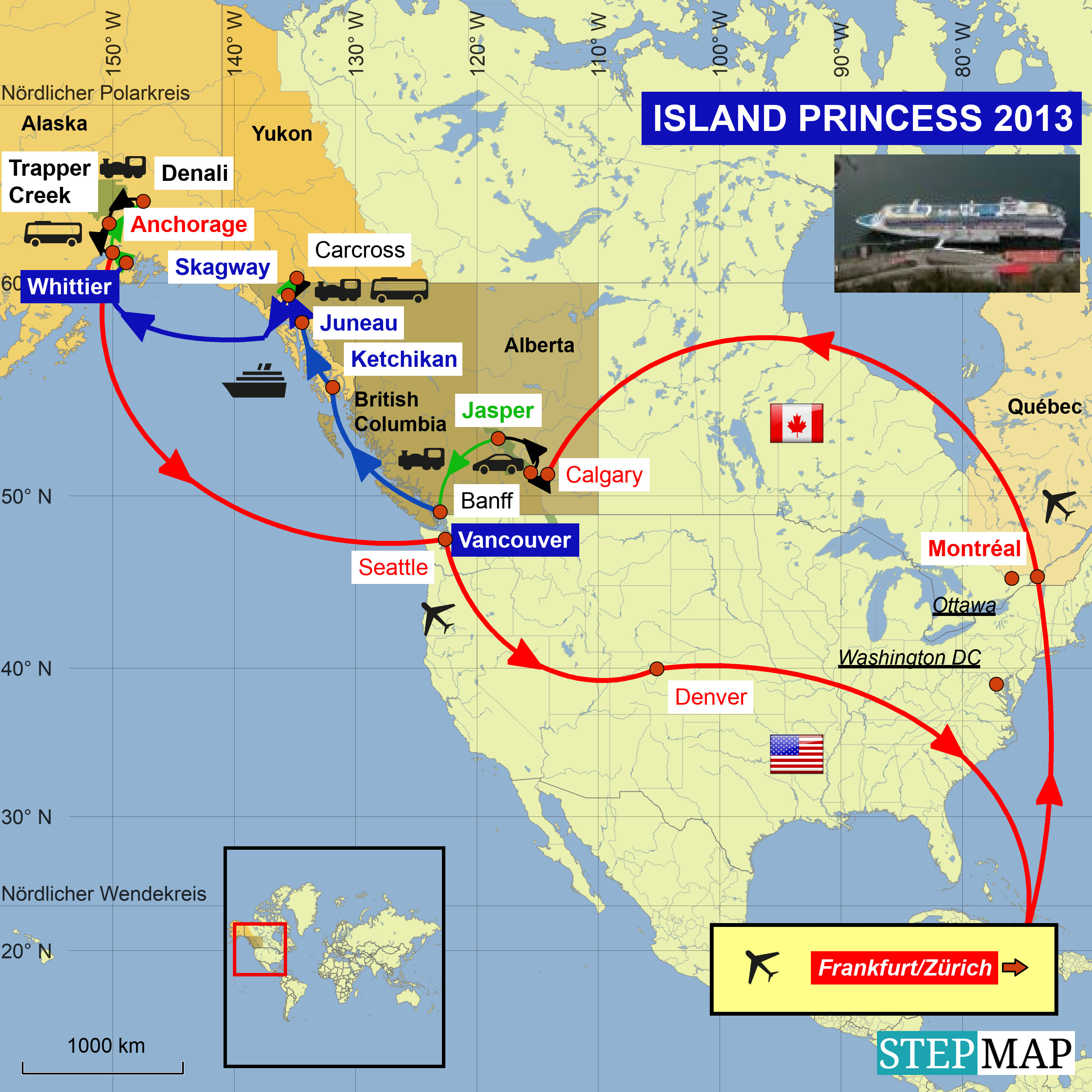 Wir mussten den Kabinenservice in Anspruch nehmen, weil wir dringendst einen Tee für Bruno brauchten. Es kam dann auch prompt.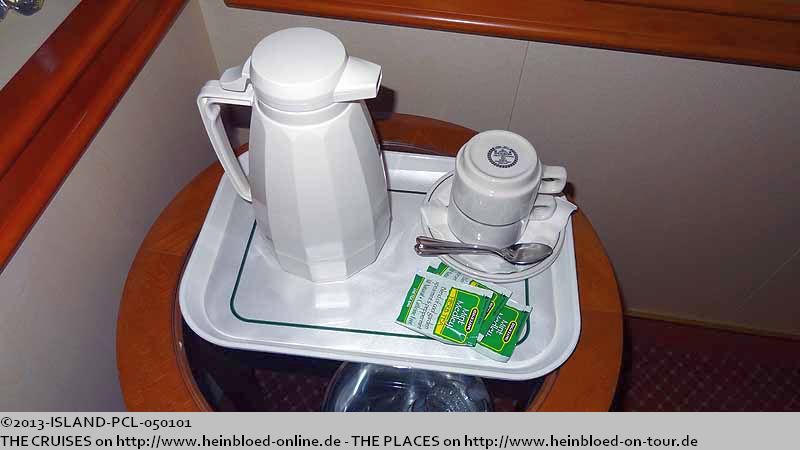 We need to use the cabin service as we urgently need some tea for Bruno. It came promptly.
Was this the same bird like the day before?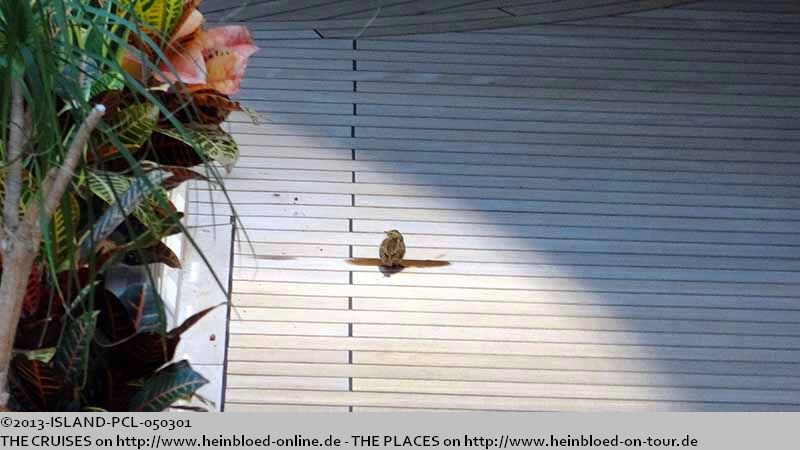 Ob das der selbe Vogel von gestern Morgen ist?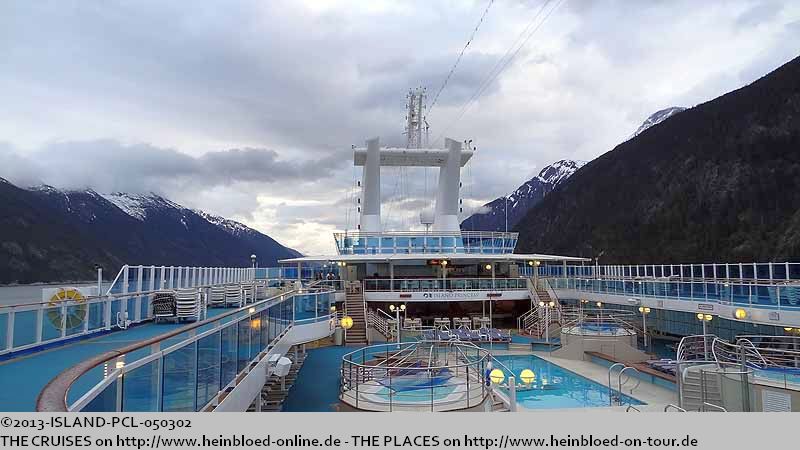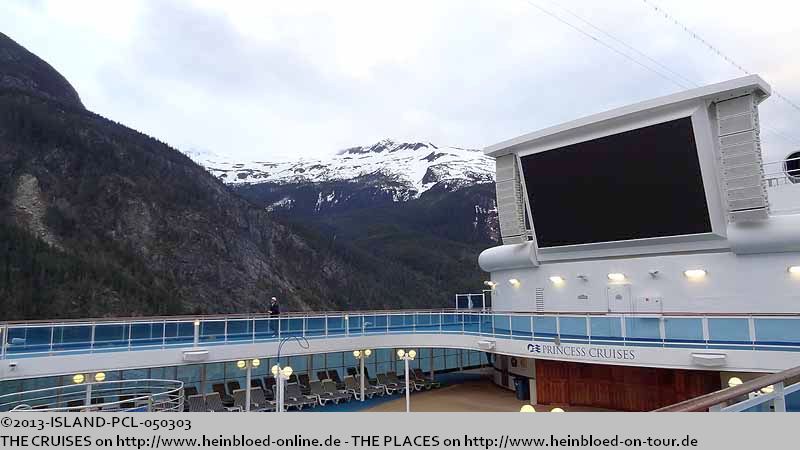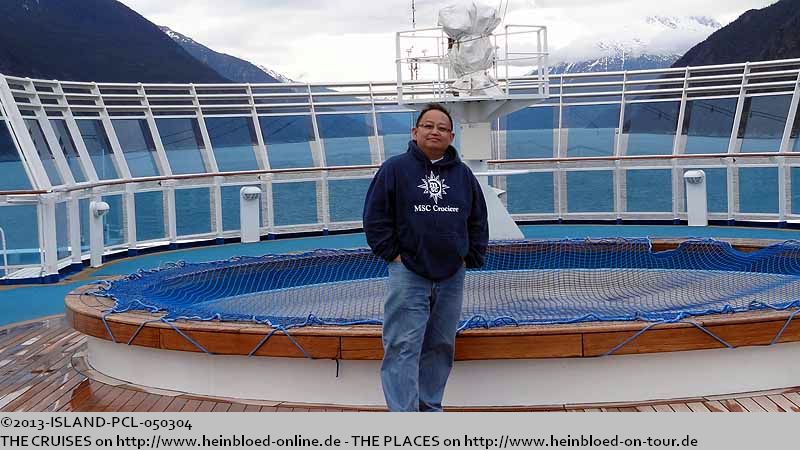 While browsing around I discovered this chair. Wondering if this might be still up-to-date. I guessed that this would be the first thing which might disappear after the next drydock stay.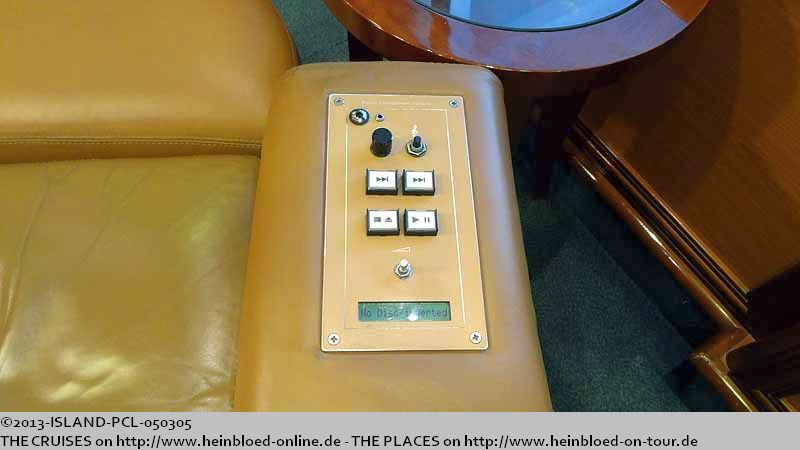 Beim Rundlauf fällt mir dieser Sessel in der Bibliothek auf. Ob so etwas noch zeitgemäß ist. Wetten, dass er beim nächsten Werftaufenthalt rausfliegt?
Vor uns läuft die CARNIVAL MIRACLE in Skagway ein.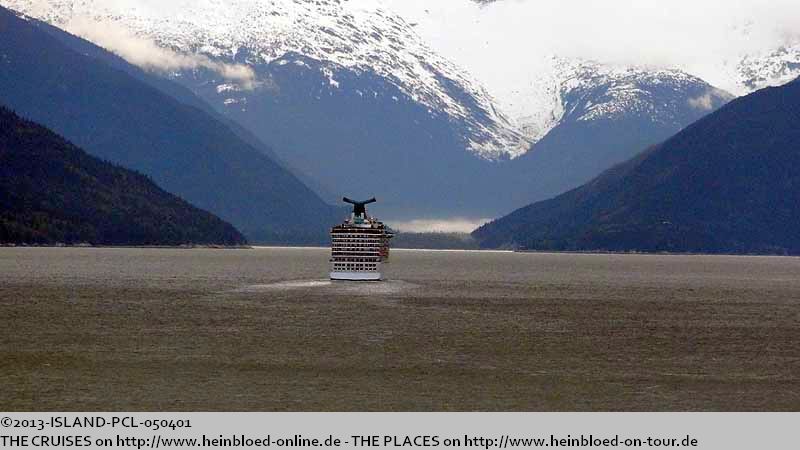 In front of us CARNIVAL MIRACLE was already arriving in Skagway.
Die anderen Reisen in diesem Blog/
The other voyages in this blog: