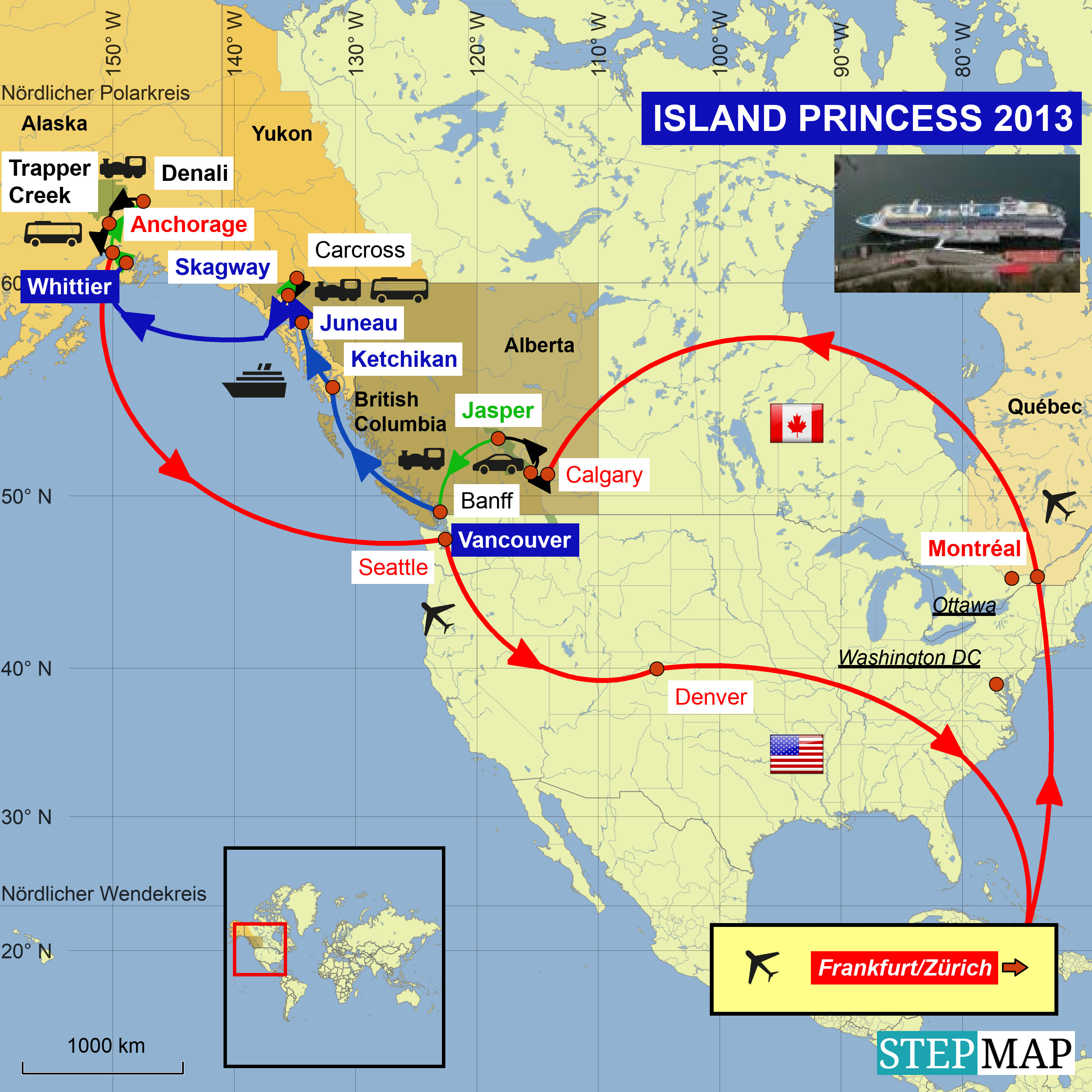 Es ging dann zurück nach Anchorage. Ein paar Stunden wollten wir doch noch schlafen, da die nächsten Nächte nicht so toll werden würden.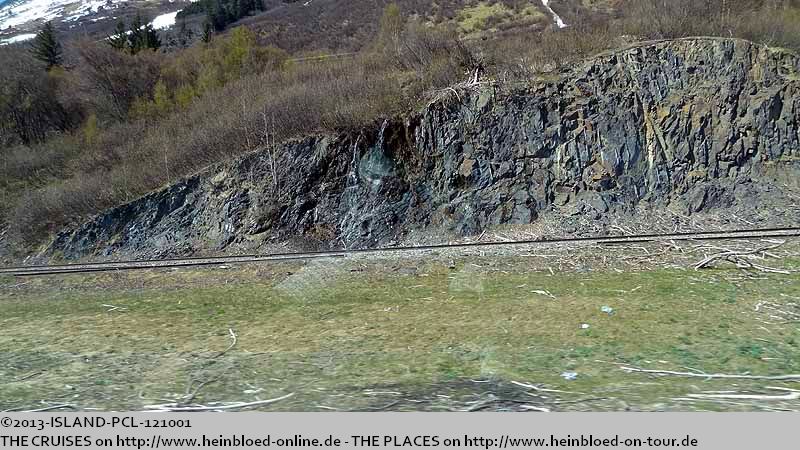 We had to return to Anchorage. We wanted to sleep a couple of hour as nour next nights would not be too good.

An einem Wasserfall, der sich am Straßenrand befindet, müssen wir nochmals kurz halten.

At a waterfall alongside the highway - so we had to stop and see it.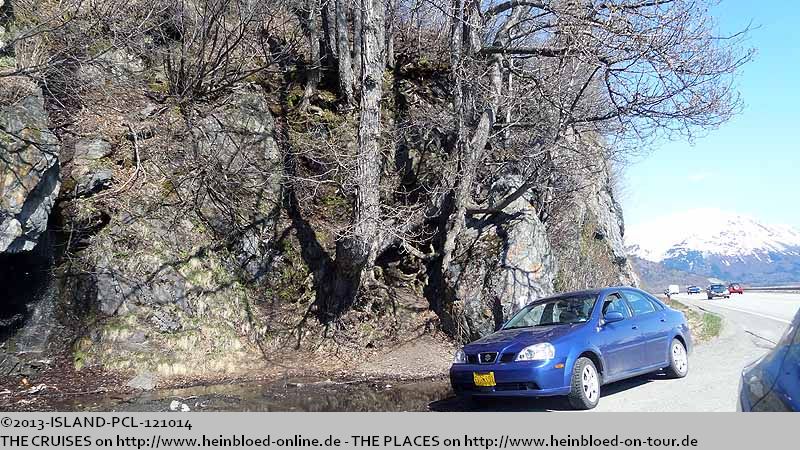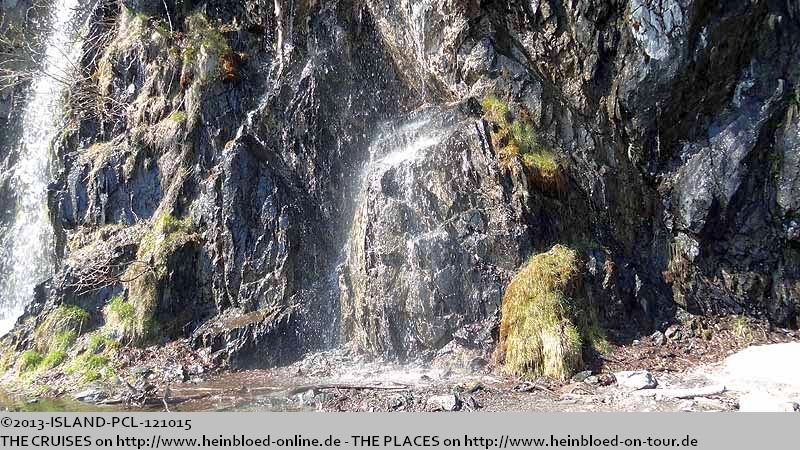 Wir fahren zum Hilton. Die Tageszimmer kann man nur telefonisch buchen. Die Chancen dazu sind aber nicht schlecht, da viele Maschinen erst sehr spät nachts landen und daher viele Gäste dementsprechend erst so spät anreisen.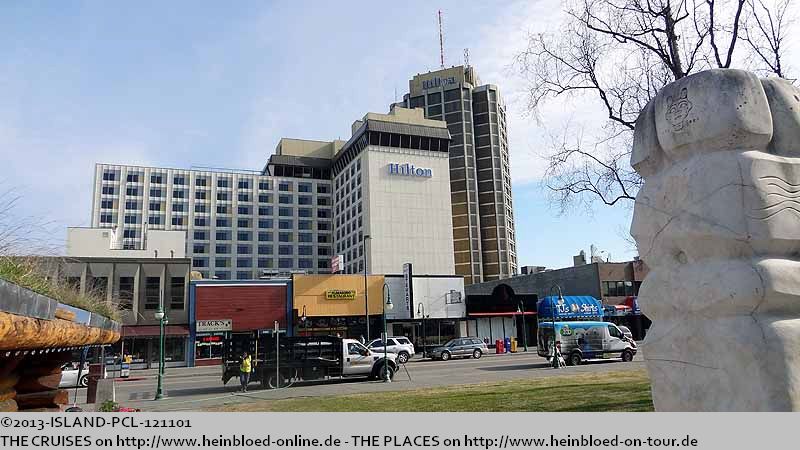 We drove to the Hilton. You could only book the dayroom by phone. The chances were not too bad as all flights would arrive very late and so many guests checked-in accordingly.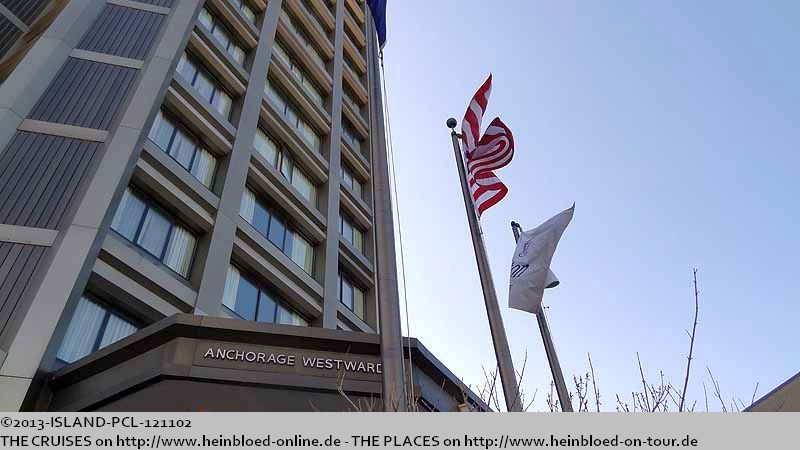 Das ist übrigens Jane. Als sie mitbekommt, dass wir aus Deutschland sind, wären wir beinahe gar nicht mehr zum Schlafen gekommen. Sie war mal während der Fußball-WM 2006 in Deutschland und liebt seither Deutschland. Wir haben ihr versprochen, dass wir ihr auch mal etwas zeigen und sie bei uns wie nette Kreuzfahrer eingestuft wird.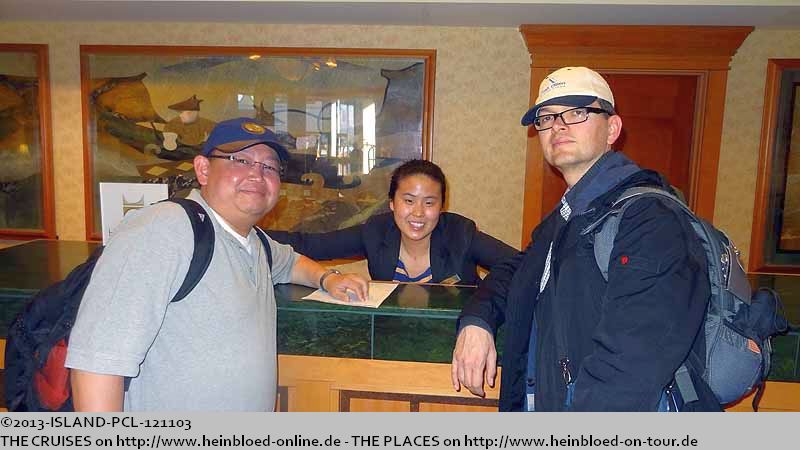 By the way: this was Jane. When she learned that we were from Germany, we barely had a chance to get some sleep. She was in Germany during the Soccer World Cup 2006 and loved Germany. We promised to take her around when she is back in Germany, and she would get the same treatment like nice cruisers.

Here we had multiple towers too.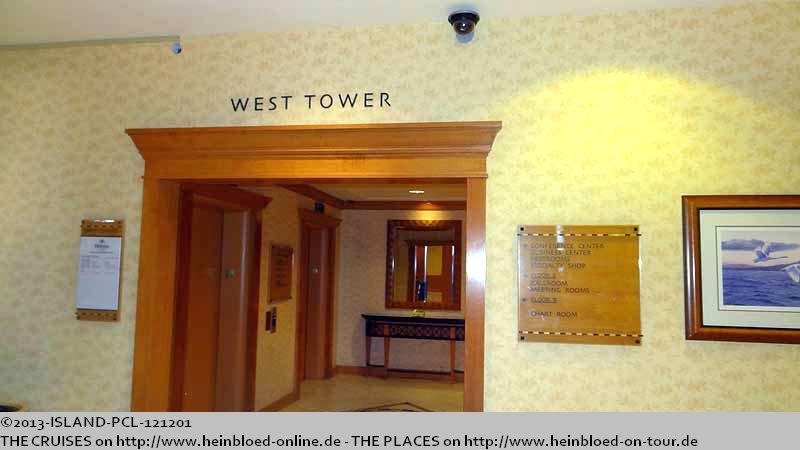 Auch hier gibt es mehrere Türme.

Hier gibt es Lavazza.

Here we had Lavazza.

Internet was not complimentary but only one device per access.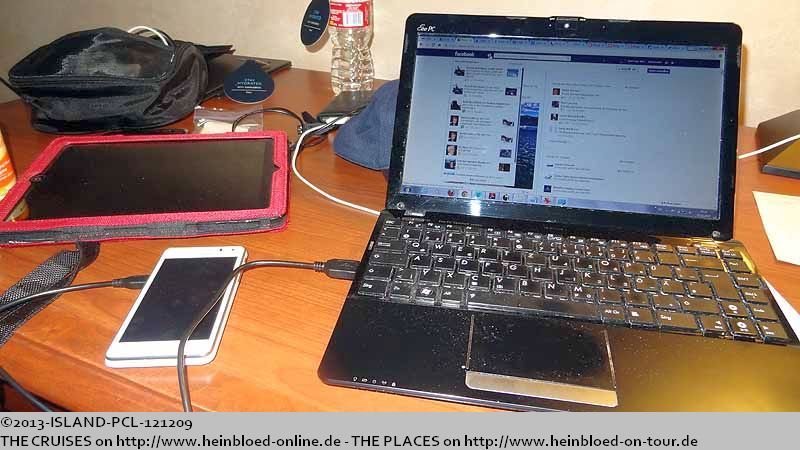 Nur das Internet ist kostenpflichtig und darf leider pro Zugang nur ein Gerät anschließen.
Runtergucken ist nichts für mich, als ich das Fenster auf mache...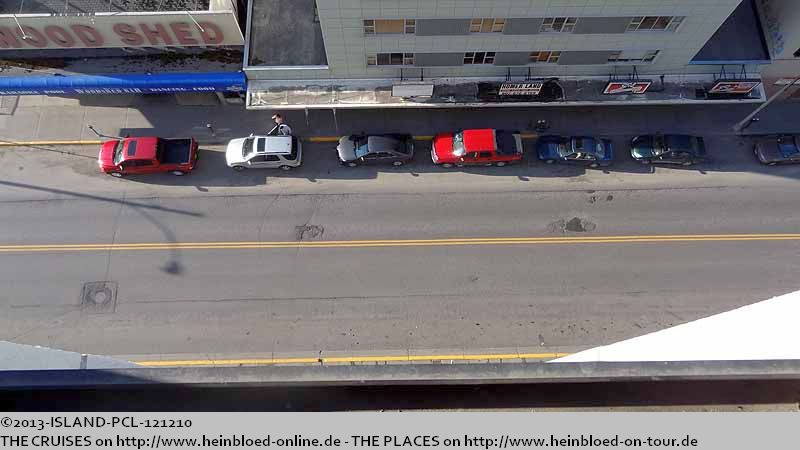 It was nothing for me to look down out of the window...

Not far away we had the train depot of Anchorage.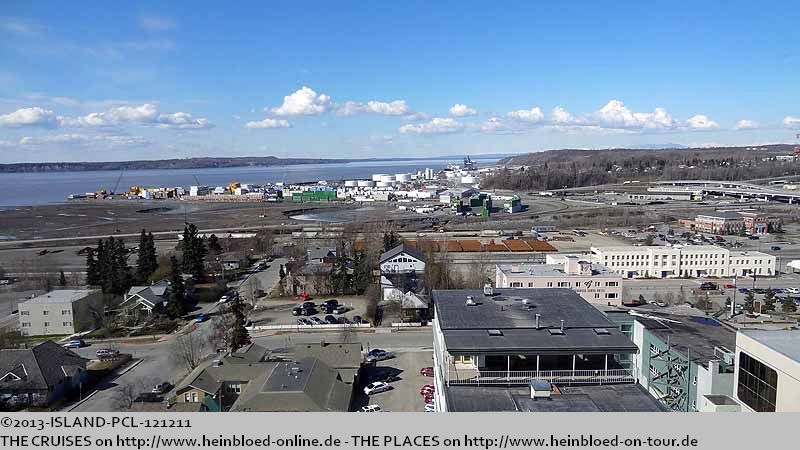 Nicht weit von uns ist der Bahnhof von Anchorage.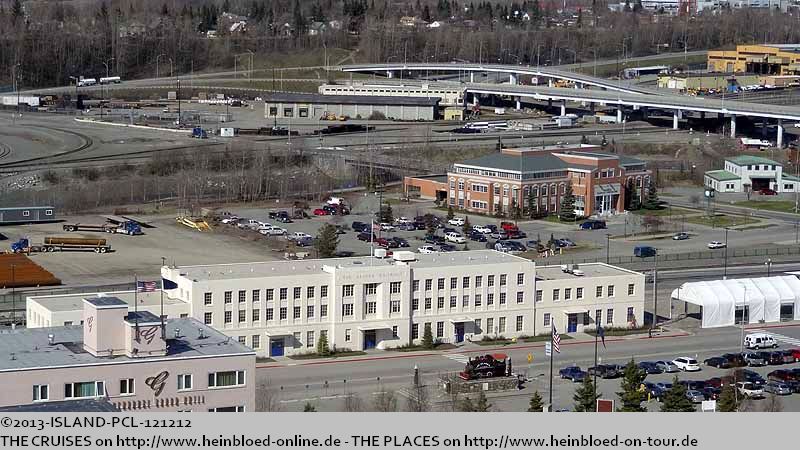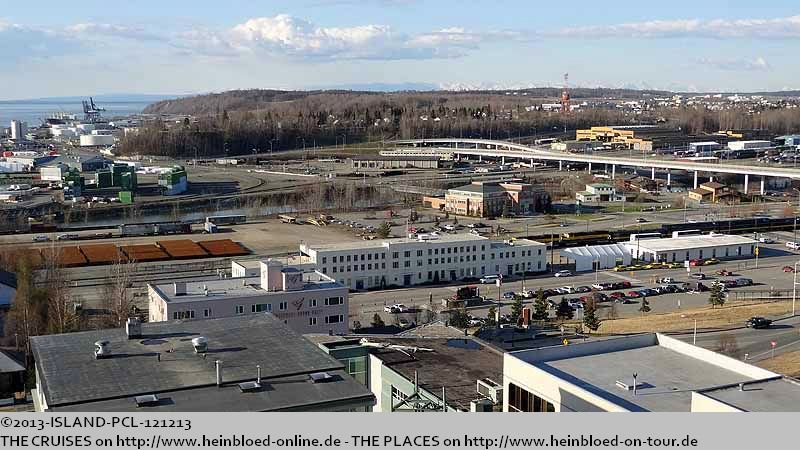 Ein Zug kommt rein.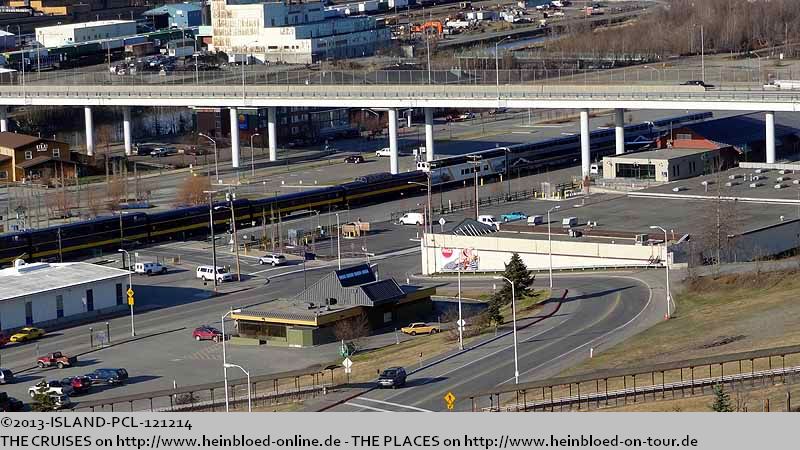 A train arrived.

With one Holland America car.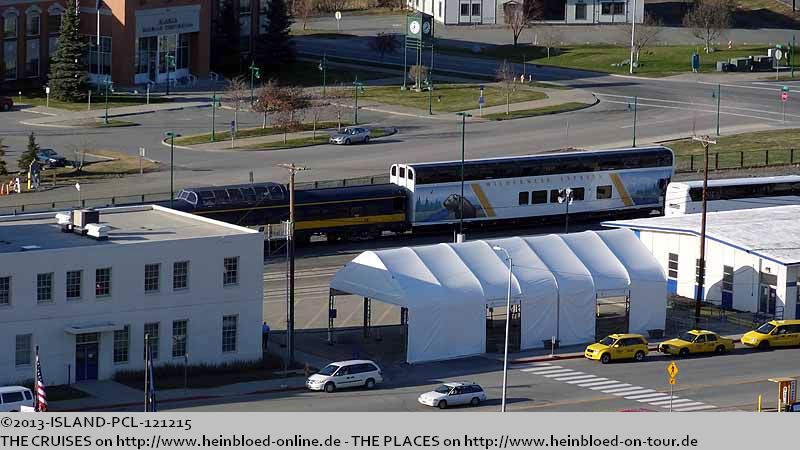 Mit einem Waggon von Holland America.
Die anderen Reisen in diesem Blog/
The other voyages in this blog: