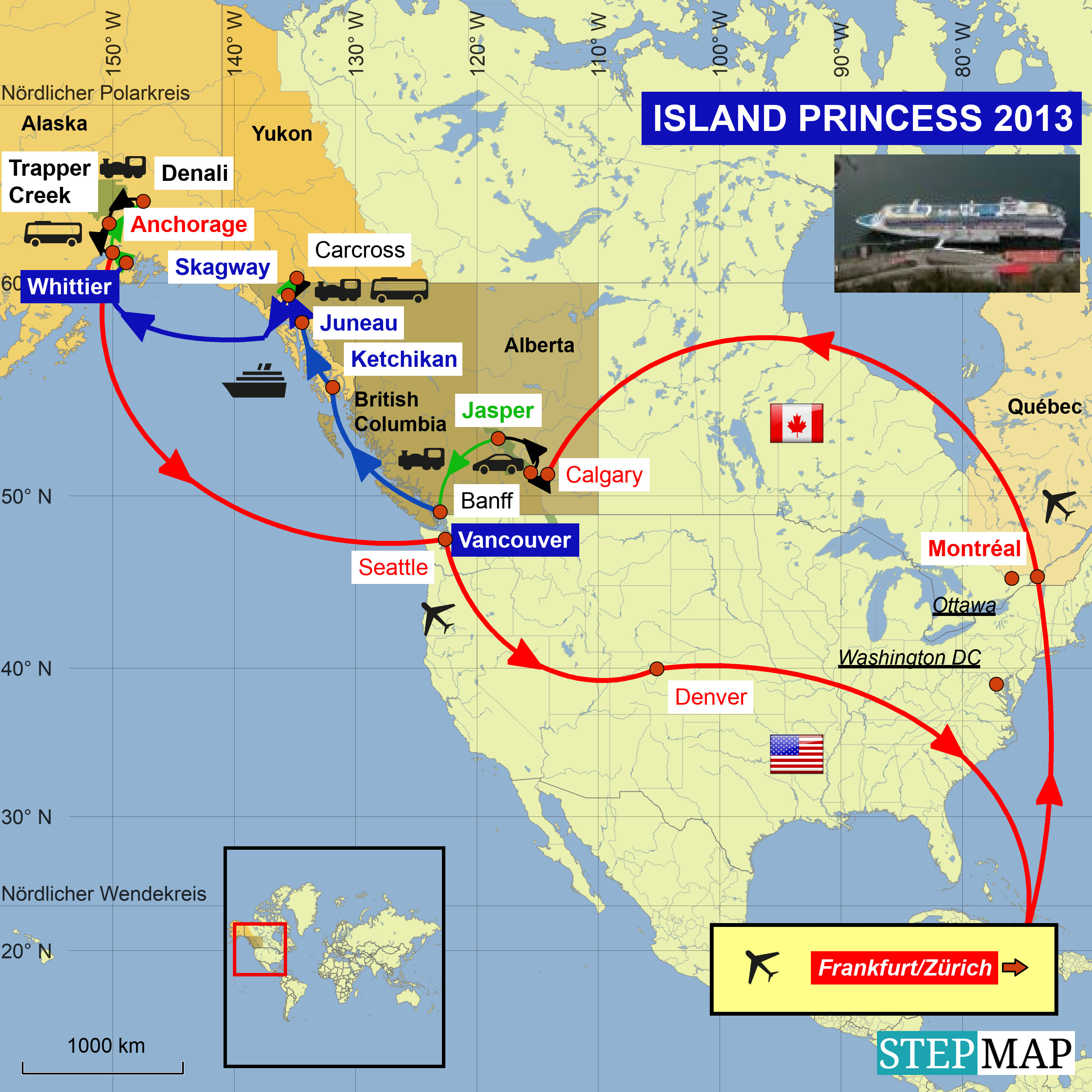 An der Abzweigung zum Alyeska und des Seward Highways befindet sich eine Bäckerei deren Angestellte noch unfreundlicher sind, als die in den Princess Resorts.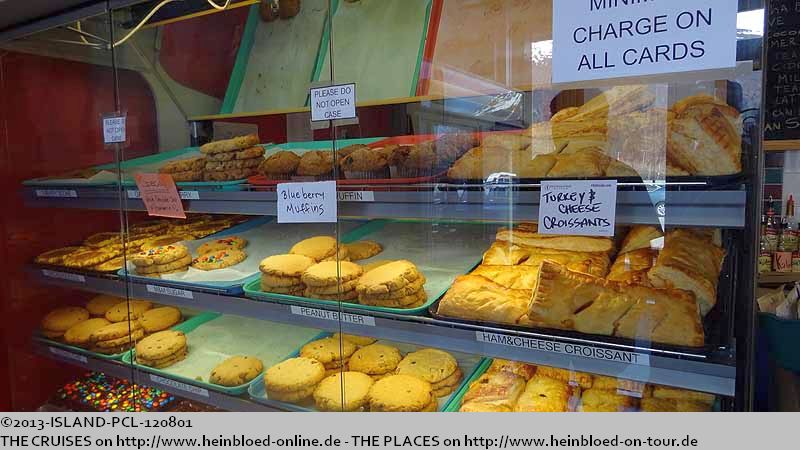 At the junction Alyeska and Seward Highway there was a bakery whose staff members were more unfriendly that with the Princess Resorts.

They were two and subject you answered the question of the other directly - so they lost the overview: so it was our fault that we were more than one and confused them and they were not able to count to three.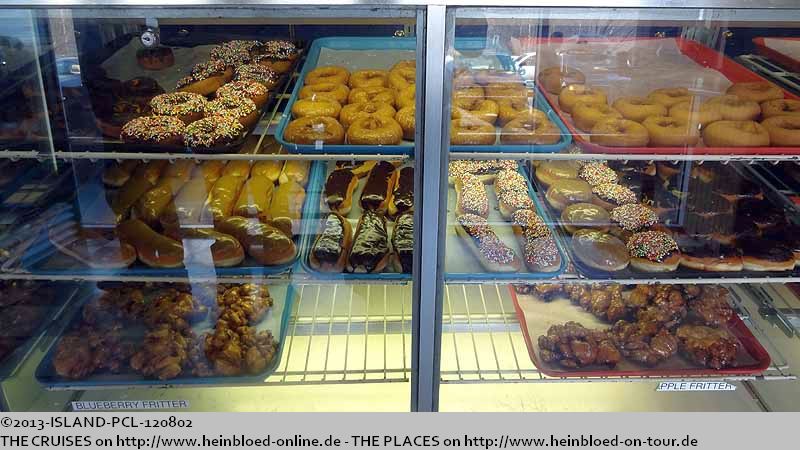 Sie sind zu zweit und wehe man beantwortet eine Nachfrage der anderen direkt - so dass sie den roten Faden verlieren, also sind wir es Schuld, dass wir mehrere sind und sie durcheinander gebracht haben und sie daher nicht in der Lage sind bis drei zu zählen.
Türkische Süßspeisen in Alaska... wenn ich die jetzt bestelle, stehe ich doch automatisch unter Generellverdacht für was auch immer... Mir sind sie eh zu süß und ich esse sie ja nicht einmal in Klein-Istanbul in Mannheim. Wieviel Zuckersirup und Honig mag hier drin sein? Sind die noch süßer als hier in Deutschland? Das möchte ich lieber nicht wissen.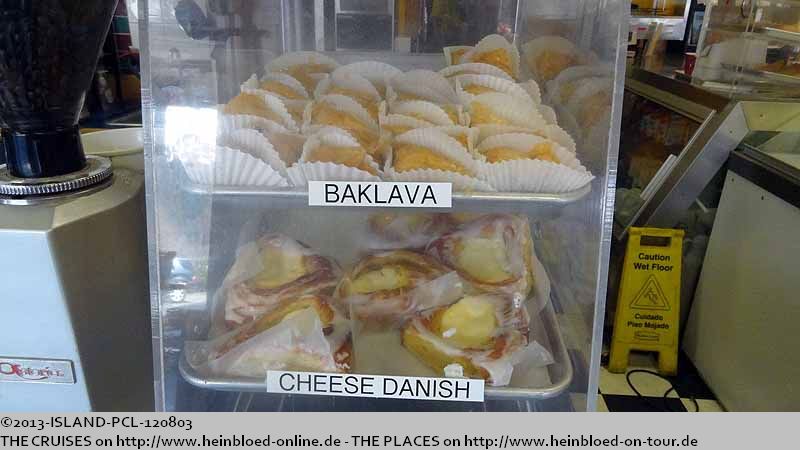 Turkish delights in Alaska... If you ordered them, I was sure you were under general suspect for whatever... I was sure that they were extremely sweet and I did not eat them either in Little Istanbul in Germany. I was wondering how much sugar syrup and honey must be inside? Might they be sweeter than here in Germany? I did not want to try it.

The most expensive pizza I ever saw...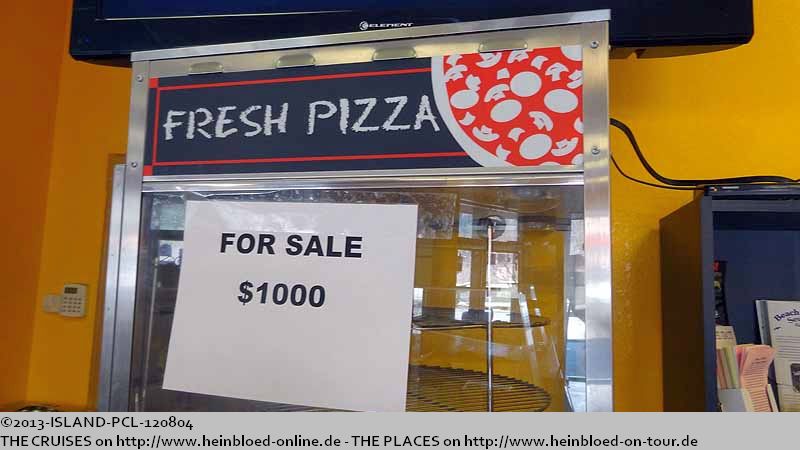 Die teuerste Pizza, die ich bisher kenne...
Das ist übrigens ein Käse-Schinken-Croissant...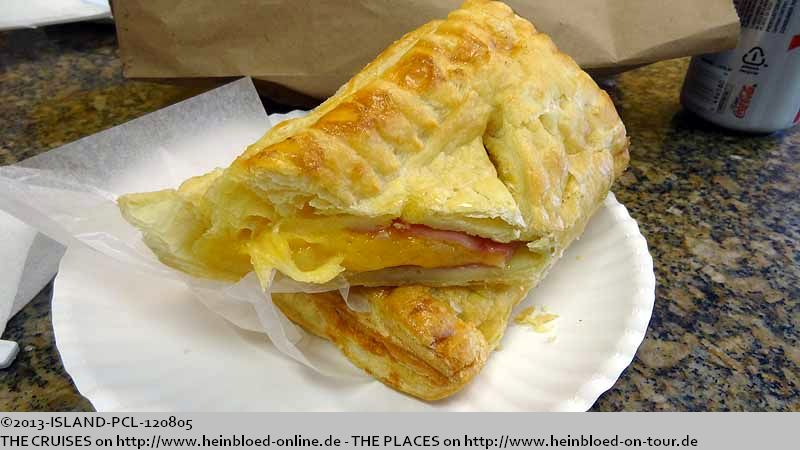 That was a cheese-ham-croissant...

We headed on to the Alaska Wildlife Conservation Center. The admission fee was 12.50 USD (2013).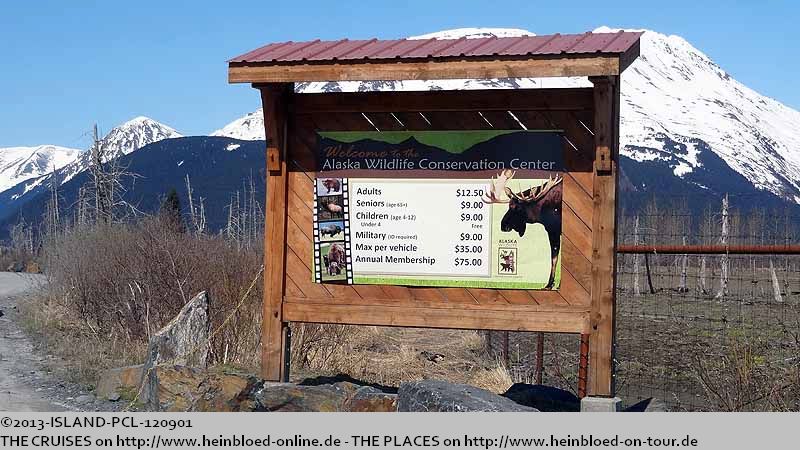 Wir fahren weiter zum
Alaska Wildlife Conservation Center
.Der Eintritt kostet 12,50 USD (2013).
An der Kasse erfahren wir, welche Tiere zu sehen sind.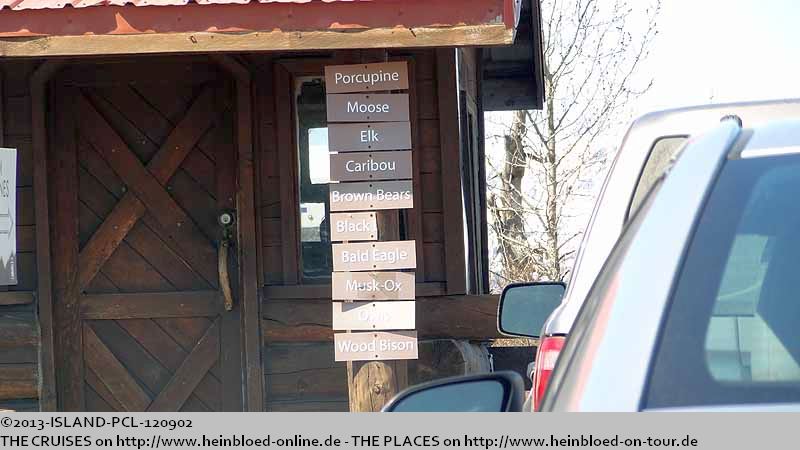 At the register we learned which animal we could discover.

Here they explained again that the ground sank after the earthquake. Instead in groundwater, the trees found themselves back in salt water.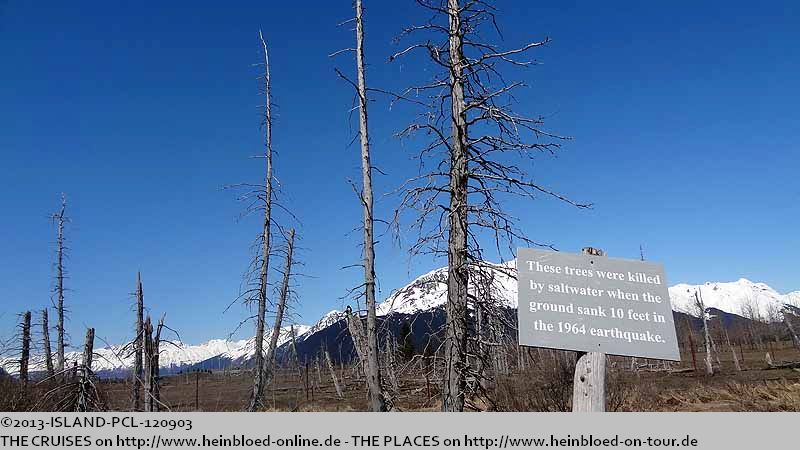 Hier wird es nochmals mit der Absenkung des Grund nach dem Erdbeben erläutert. Statt in Süßwasser standen dann die Bäume in Salzwasser.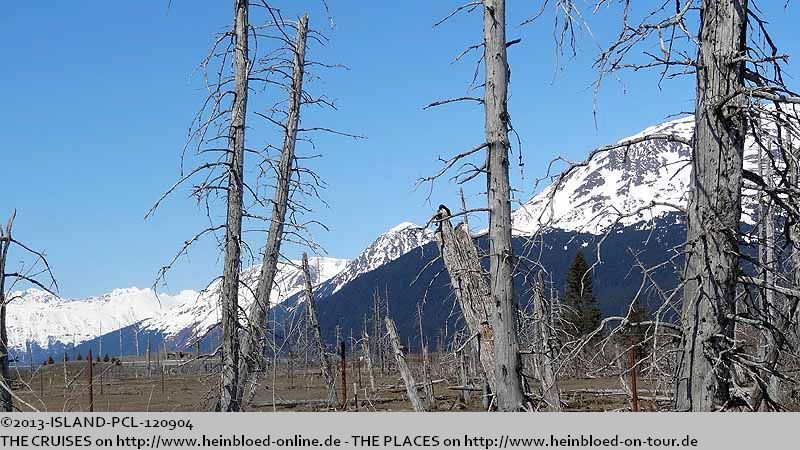 This was no zoo. They were raised to protect them, or they should be released into the wilderness soon. Or they were sick and injured and should recover before they should be released back to nature.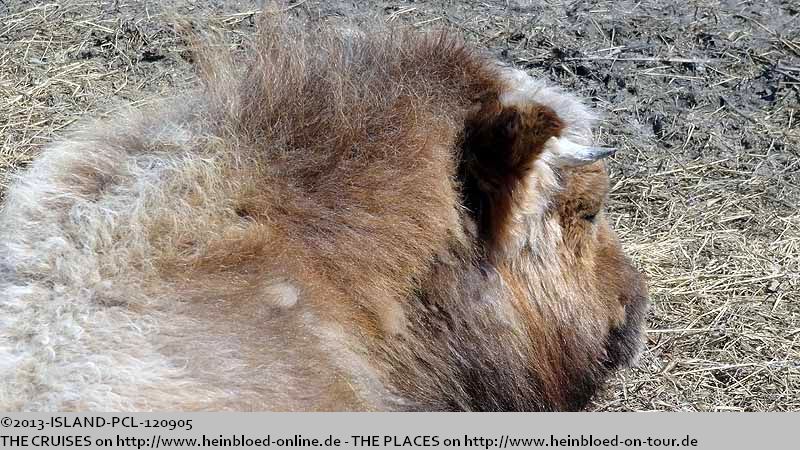 Das ist hier kein Zoo. Entweder werden sie aufgezogen, weil sie geschützt und bedroht sind, in Kürze ausgewildert werden sollen, oder weil sie krank und verletzt sind und sich hier erholen, bevor sie wieder ausgewildert werden sollen.

Über dieses Bärengelände freuen wir uns sehr.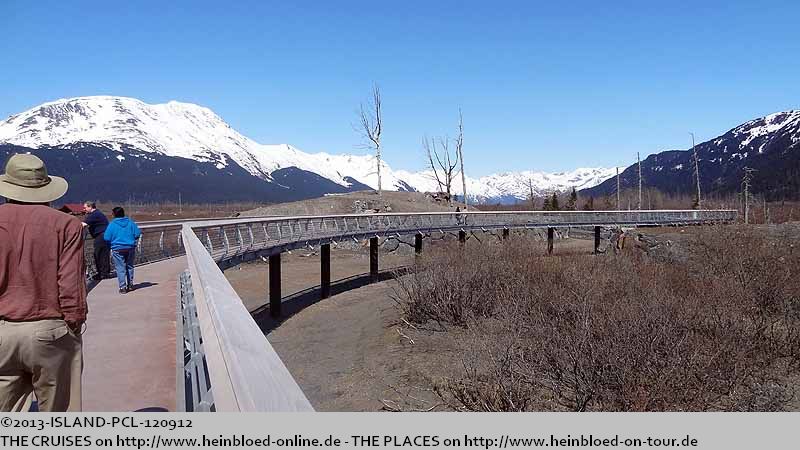 This bear yard made us very happy.

Because we could take great pictures of some bears. One was injured at his leg and would not survive in wilderness.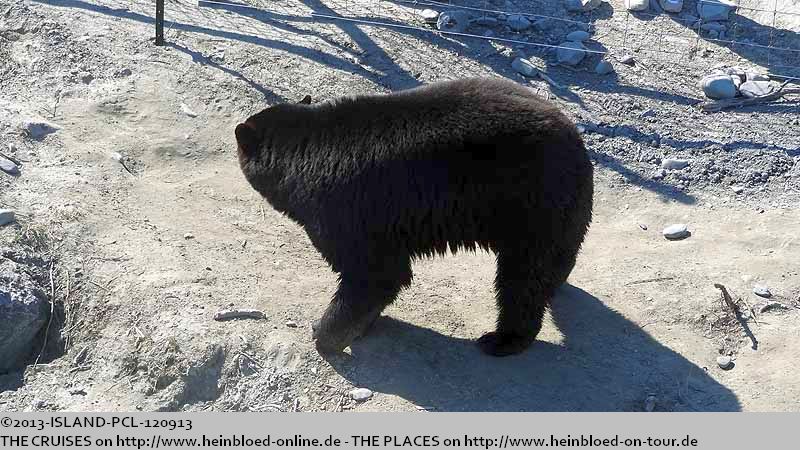 Weil wir hier tatsächlich schön einige Bären fotografieren können. Dieser ist an der Pfote verletzt und könnte derzeit in freier Wildbahn nicht überleben.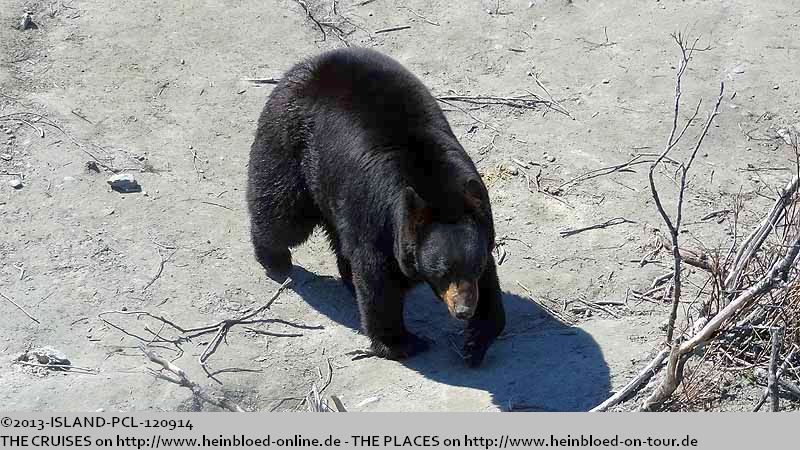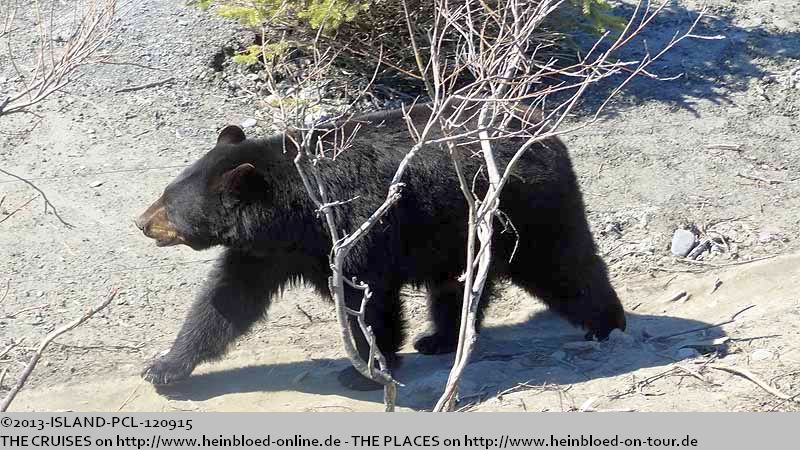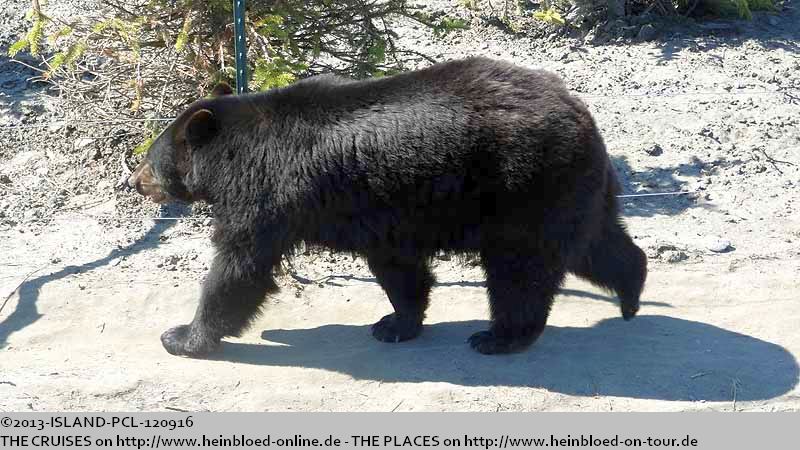 They were expanding so a next visit should be worth.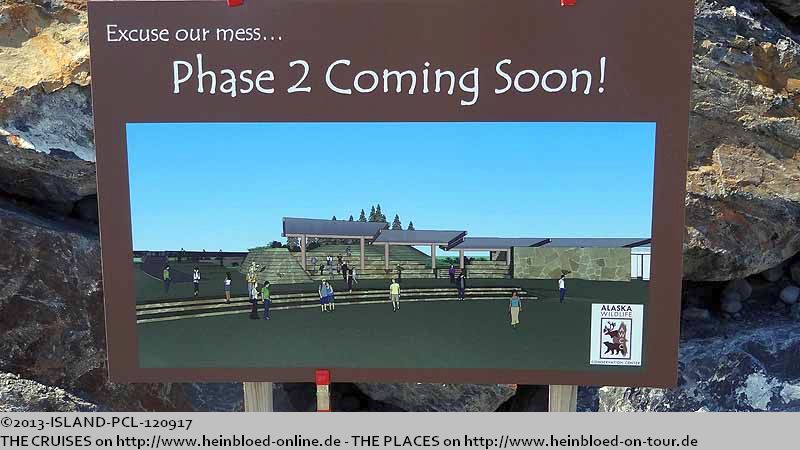 Es soll noch weitergebaut werden, so dass sich bald ein Besuch wieder lohnt.
Ein Horation Cane-Auto: Hummer - wie bei C.S.I. Miami.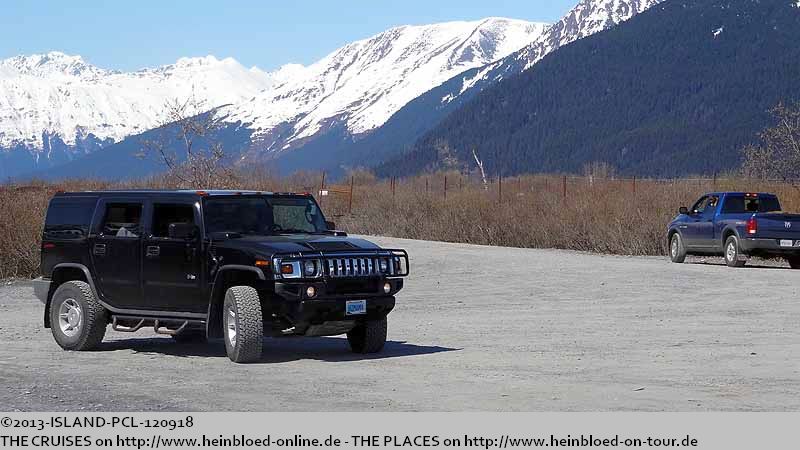 A Horatio-Cane-Car: Hummer - like with C.S.I. Miami.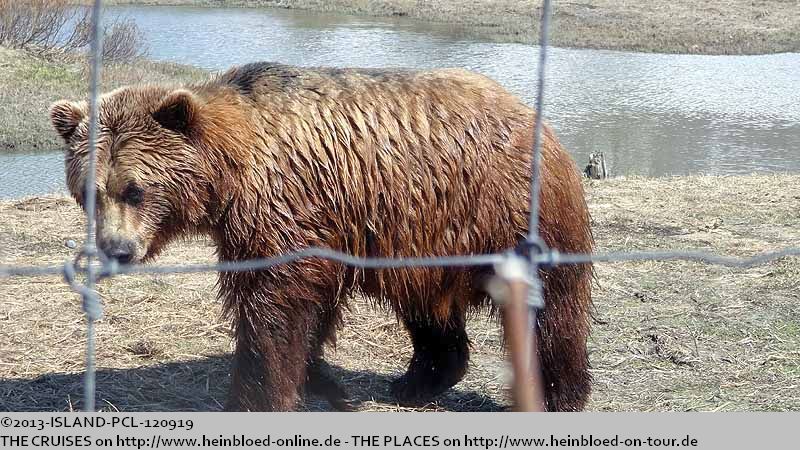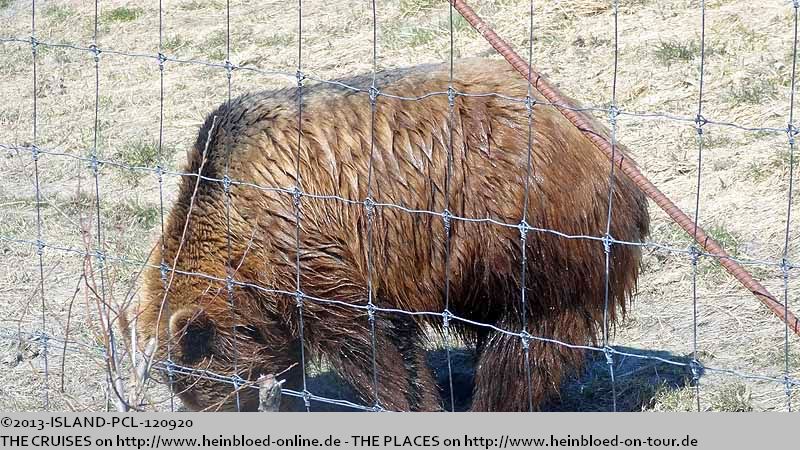 Ich glaube nicht, dass ich nähere Bekanntschaft mit ihm machen möchte. Er ist bestimmt kein Vegetarier...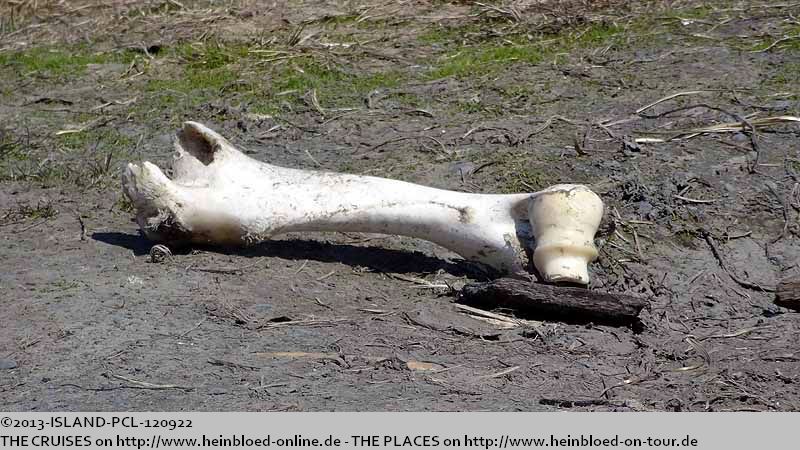 I did not think that I would like to have a closer acquaintance with him. He did not look like a vegetarian...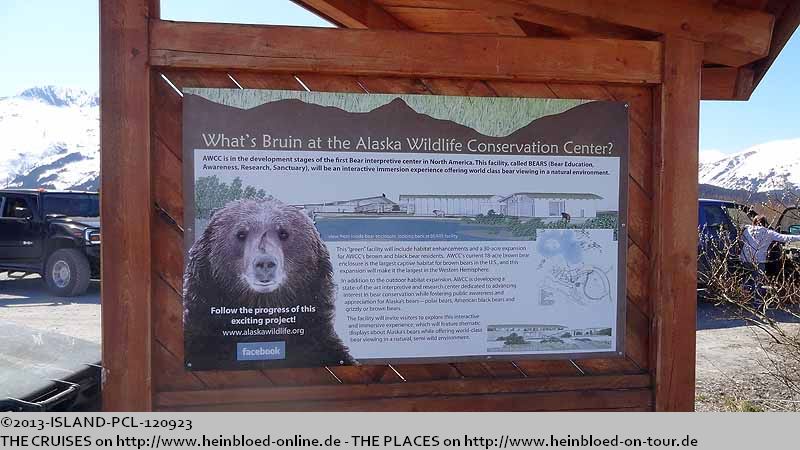 Werden diese Bisons als Futter für die Bären gezüchtet? Nein - sie sollen wieder ausgewildert werden, sobald die Population eine bestimmte Größe erreicht hat.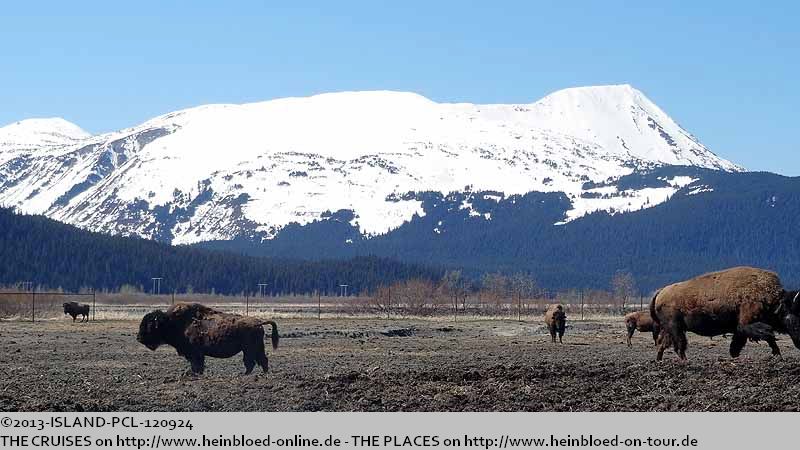 Did they raise the bison to feed the bears? No... for release to the nature once the population reaches a certain size.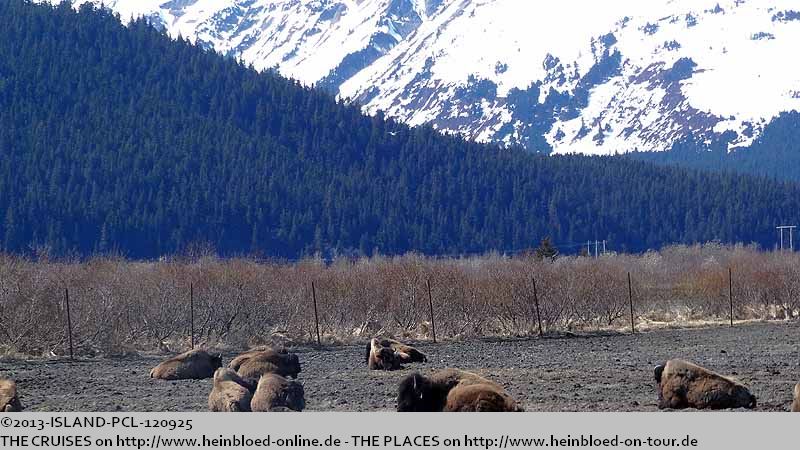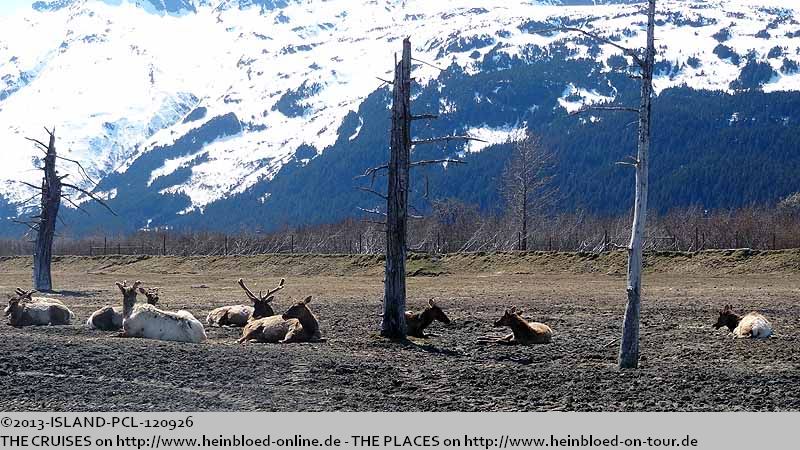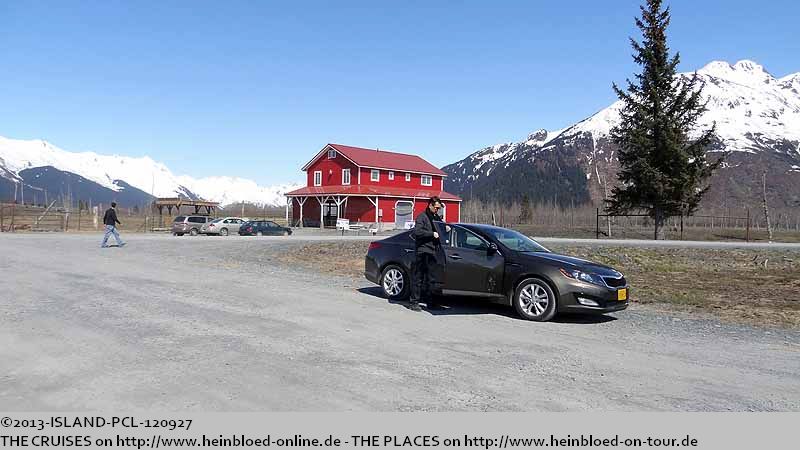 Von Royal Caribbean sehen wir hier einen Bus.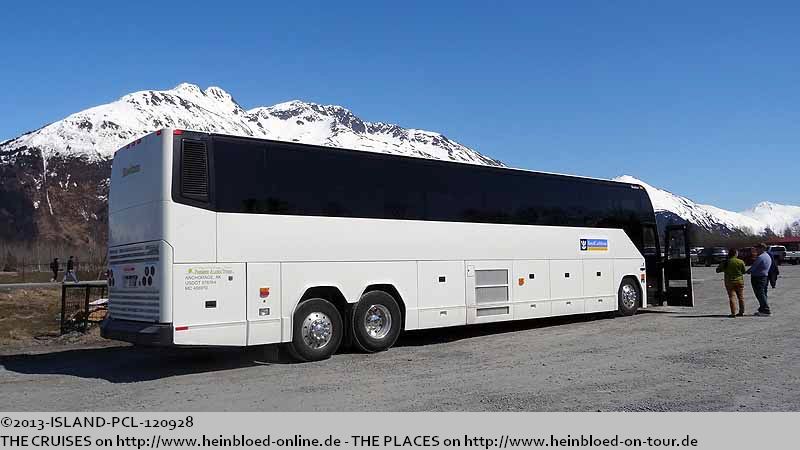 We saw a bus from Royal Caribbean.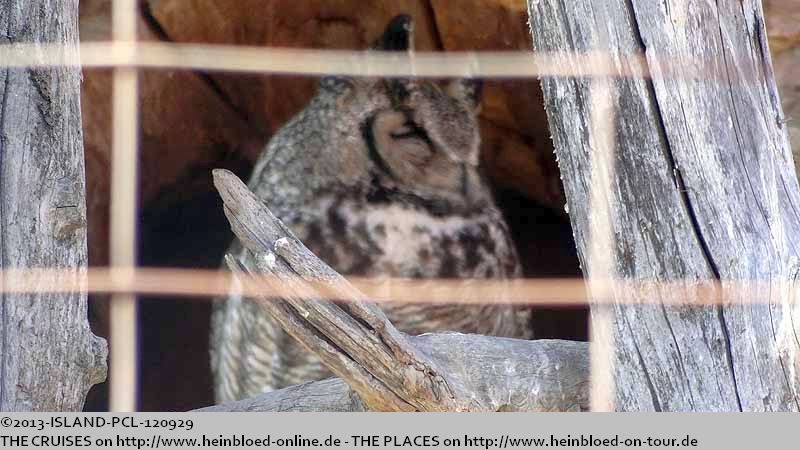 Wir nehmen einen Snack.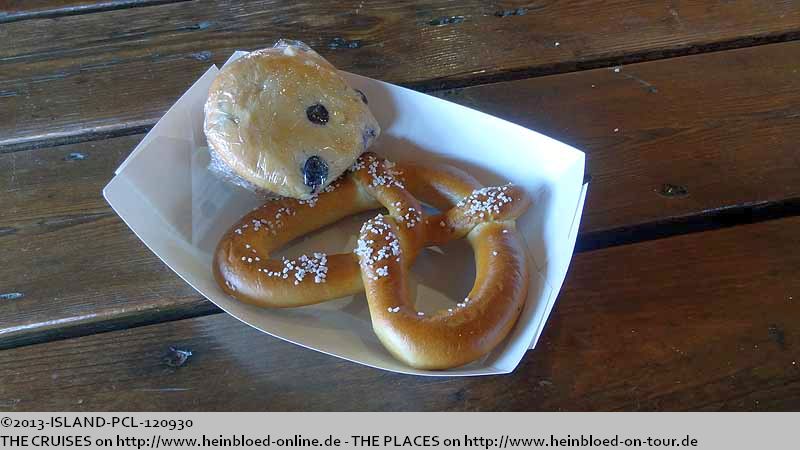 We had a small snack.

Bear paws... on the way to the restrooms... Not sure if I really wanted to go there...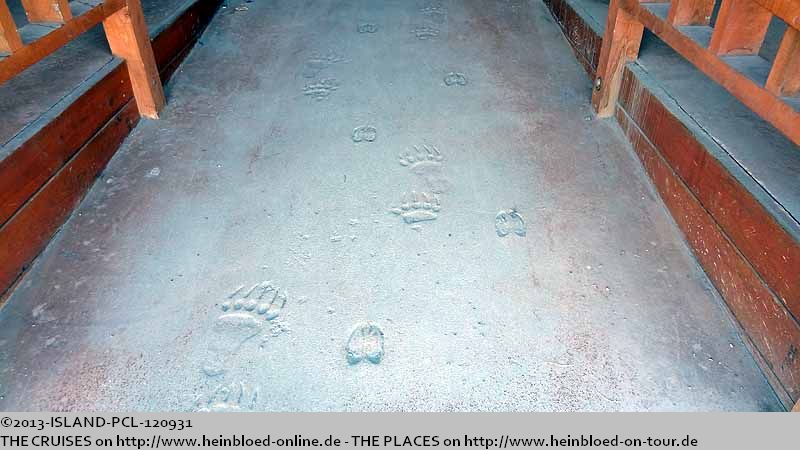 Bärentatzen... auf dem Weg zur Toilette... Ob ich wirklich nun dahin will...
ICH habe das mit gesponsored... über meine Kreuzfahrt... und so bin ich an der Cruise Industry Charitable Foundation beteiligt...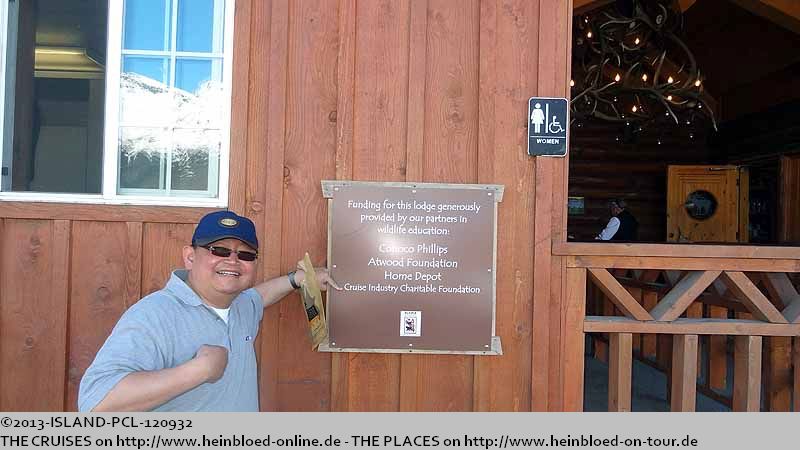 It was ME who sponsored... by going on cruise... so my money went to the Cruise Industry Charitable Foundation...

Two nice points of view where we drove to but barely returned due to the bad bad potwhole... Unfortunately it was low tide so we had no nice mirror in the water...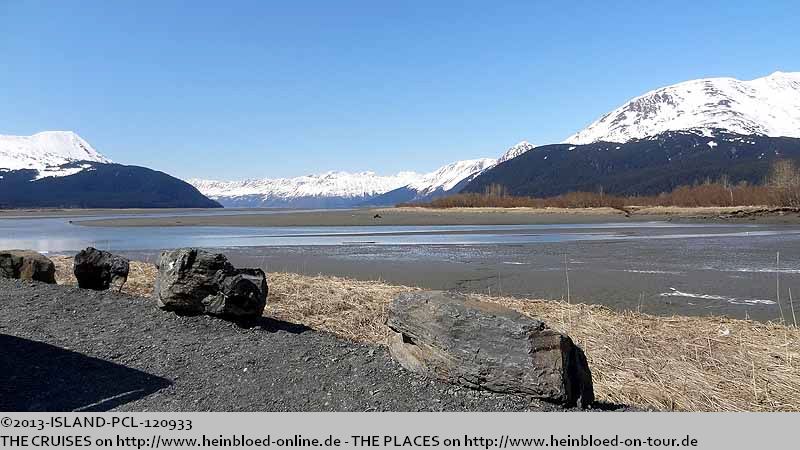 Zwei schöne Aussichtspunkte, zu der wir hinfahren und beinahe aber wegen der Schlaglöcher nicht wieder zurückkommenn... Nur leider mit Ebbe, spiegelt sich das nicht so schön im Wasser...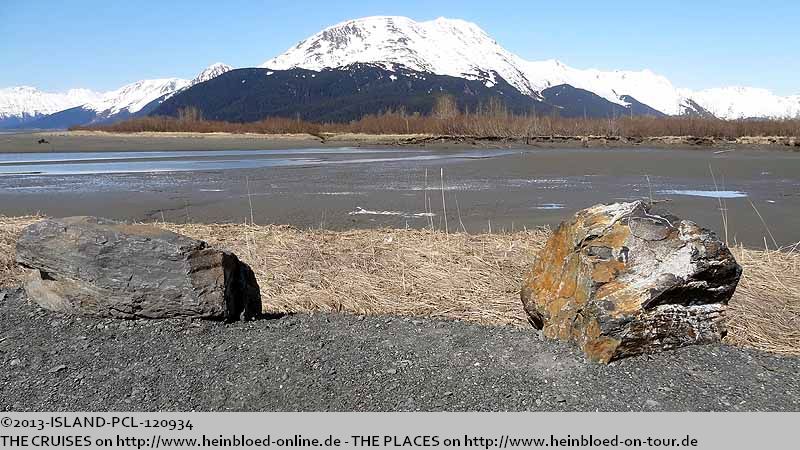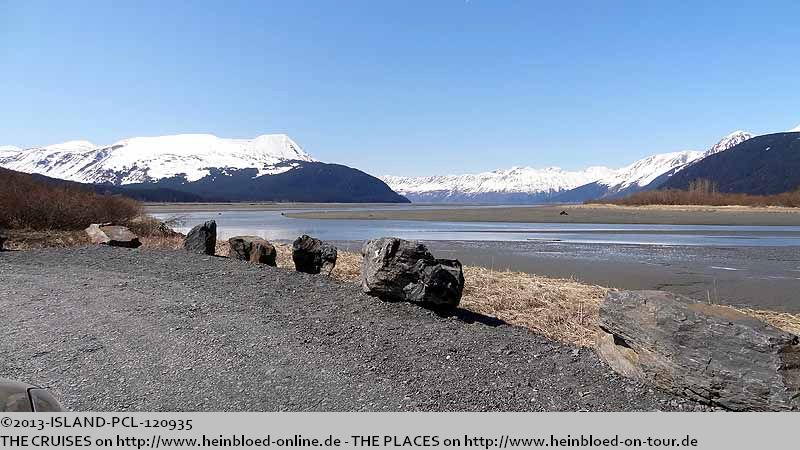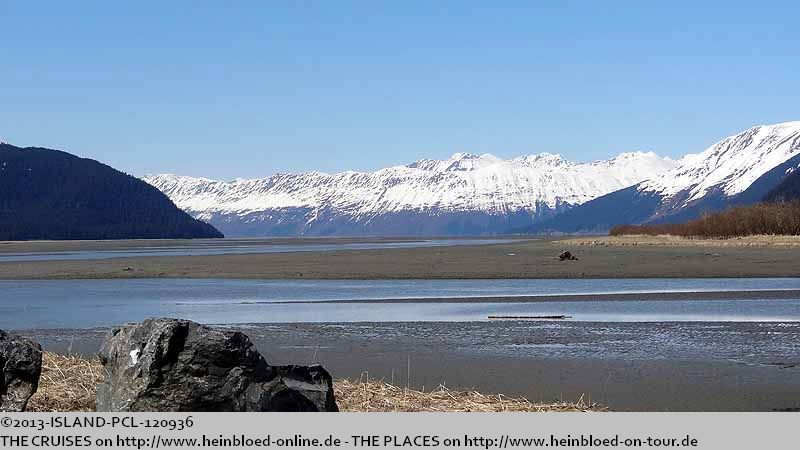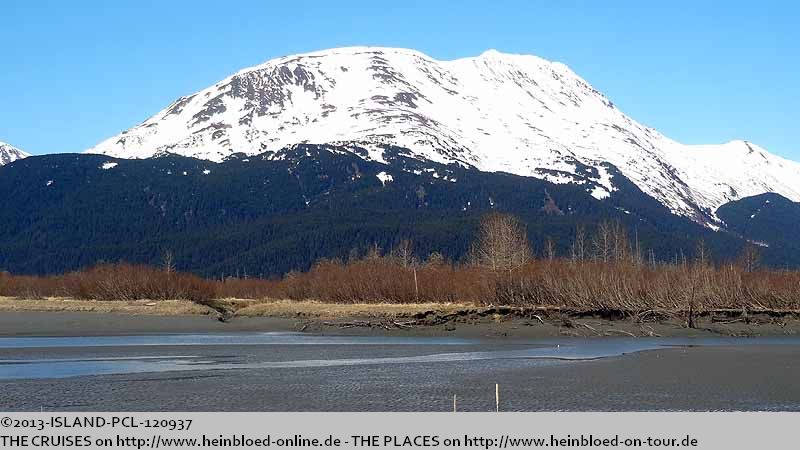 Am Schluss gibt es noch ein paar Rentiere... Ich glaube an Rudi, das rotnasige Rentier und den Weihnachtsmann...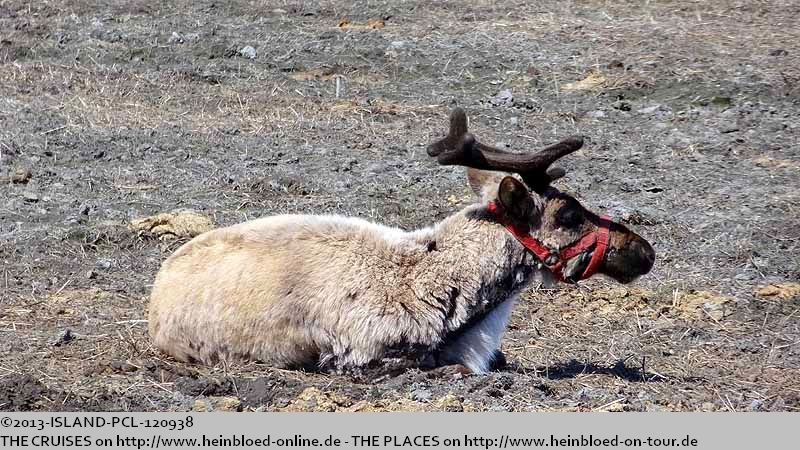 At the end some reindeers... I am still believing in Rudi the rednosed reindeer and Santa Claus...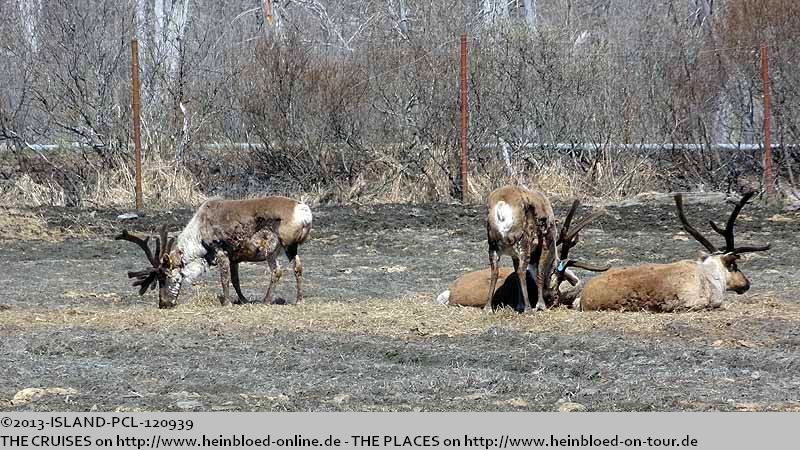 Die anderen Reisen in diesem Blog/
The other voyages in this blog: