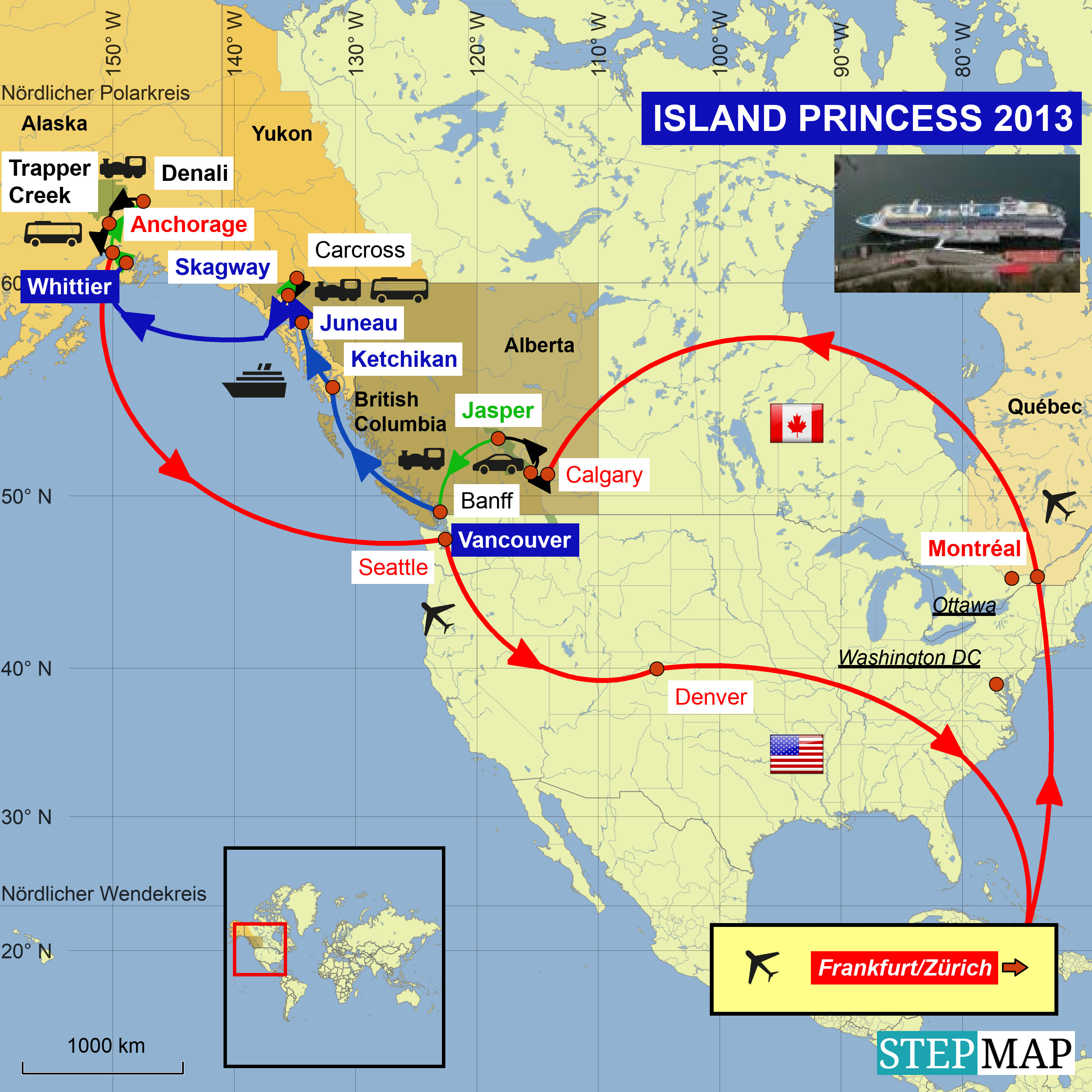 Wir freuen uns auf Phyllis und Ken, die wir von unserer Fahrt auf der NORWEGIAN SUN im September 2012 kennengelernt haben. Sie holen uns bereits um 07.00 Uhr ab, da wir aufgrund des Jetlegs eh so früh schon auf sein würden.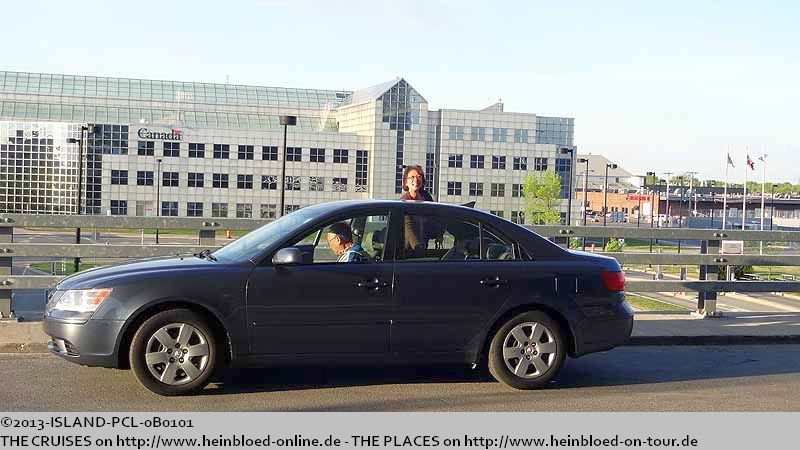 We were looking forward to Phyllis and Ken whom we knew from our voyage on NORWEGIAN SUN in September 2012. The collected us already at 07.00 hrs as we woke up anyway so early due to jetlag.

First, we went to the Le Breakfast Club & Moulerie in Brossard, QC.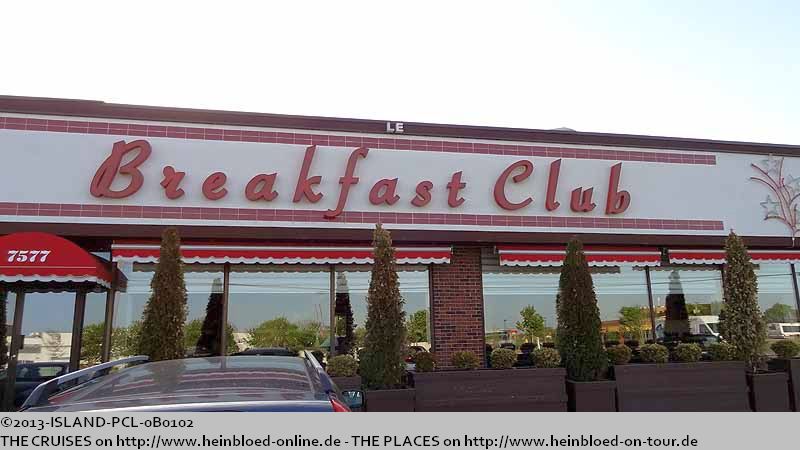 Zunächst geht es zum Le Breakfast Club & Moulerie in Brossard, QC.
Dort gibt es erst mal ein kanadisches Frühstück.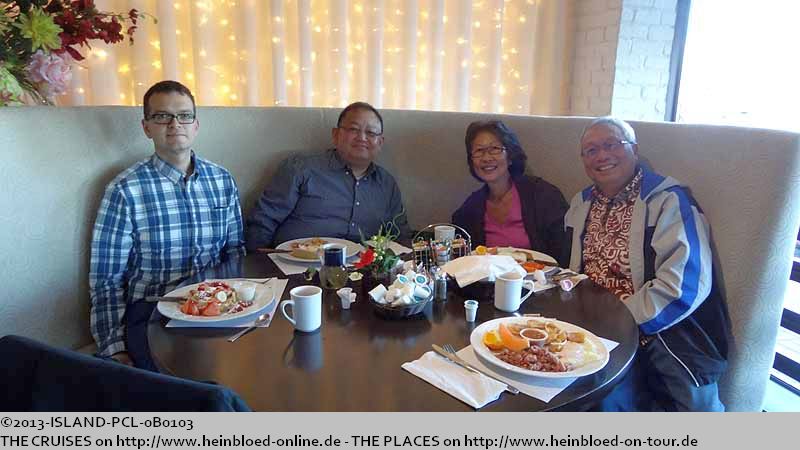 There we had a true Canadian breakfast.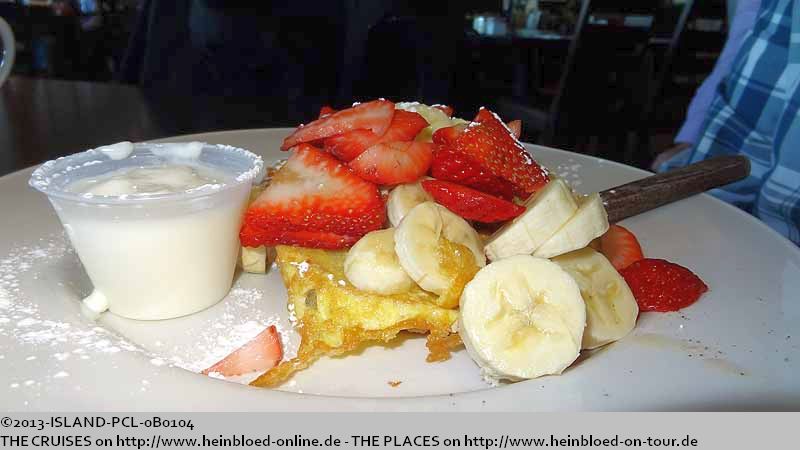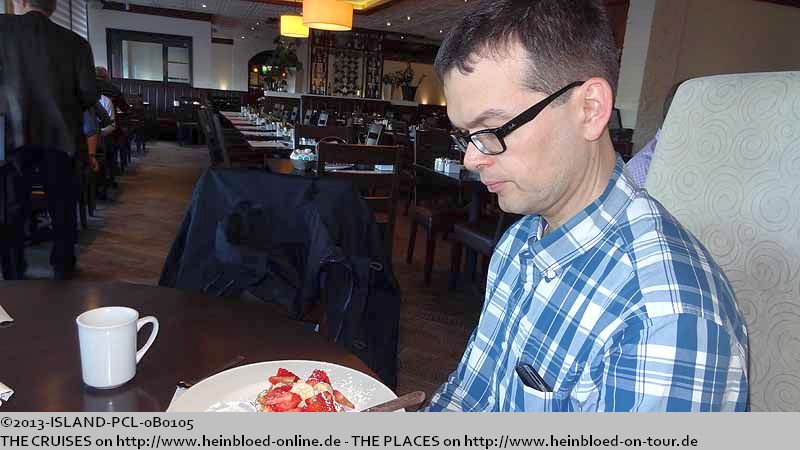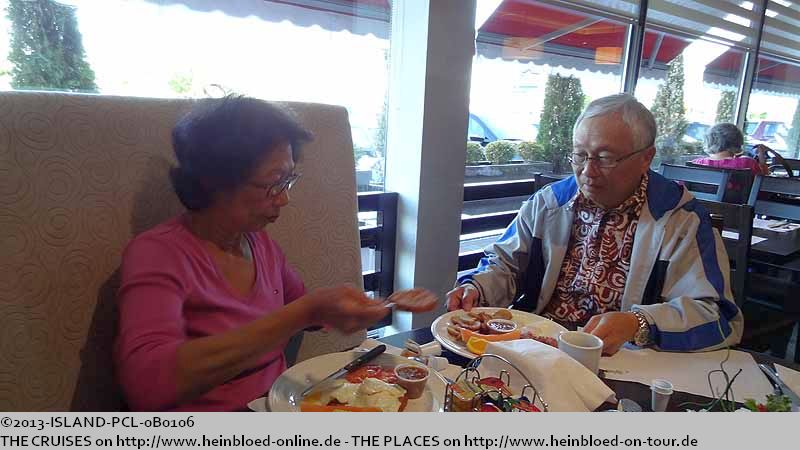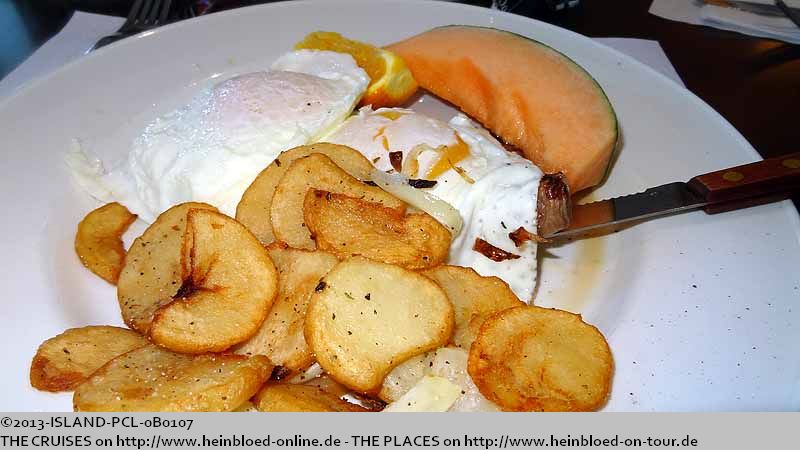 For another hour we went to Phyllis and Ken's home and waited there for the end of the rush-hour. And then we headed to Montréal.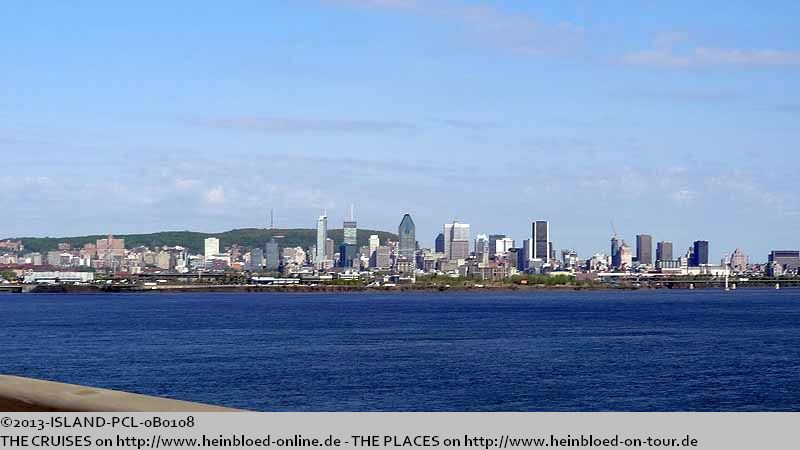 Für eine weitere Stunde fahren wir zunächst zu Phyllis und Ken nach Hause und warten dort das Ende der Rush-Hour ab. Und dann geht es nach Montréal.
Zunächst geht es zu
L'Oratoire Saint-Joseph du Mont-Royal
.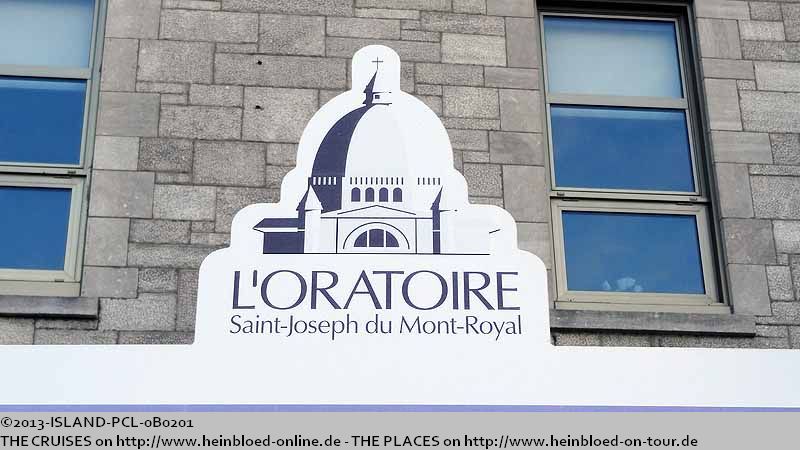 First we went to L'Oratoire Saint-Joseph du Mont-Royal.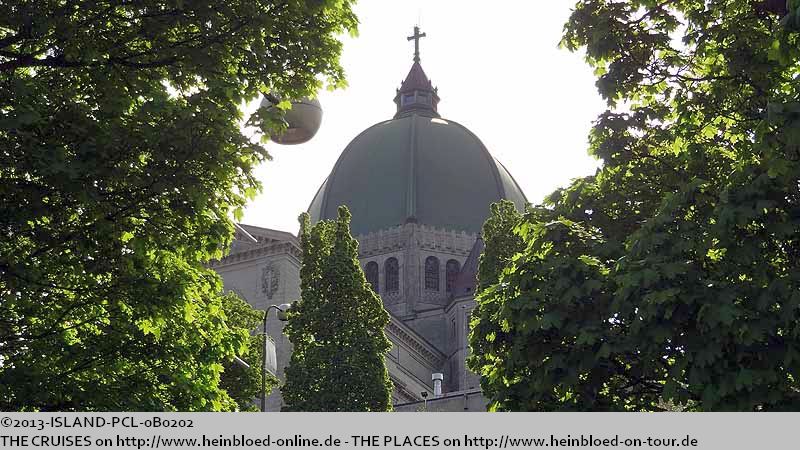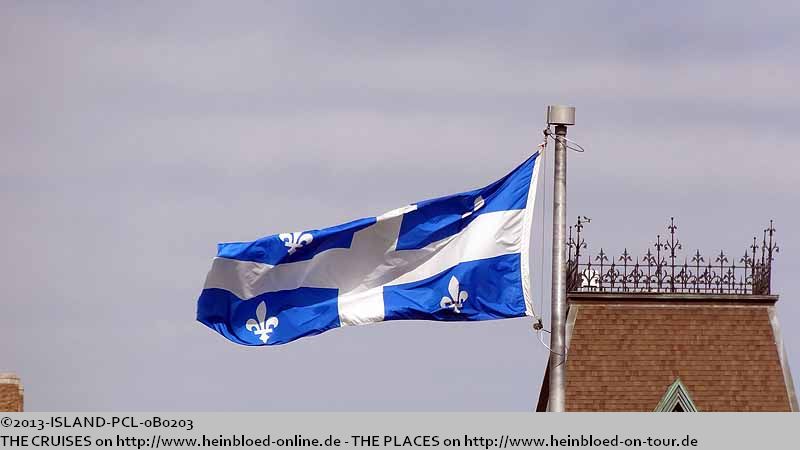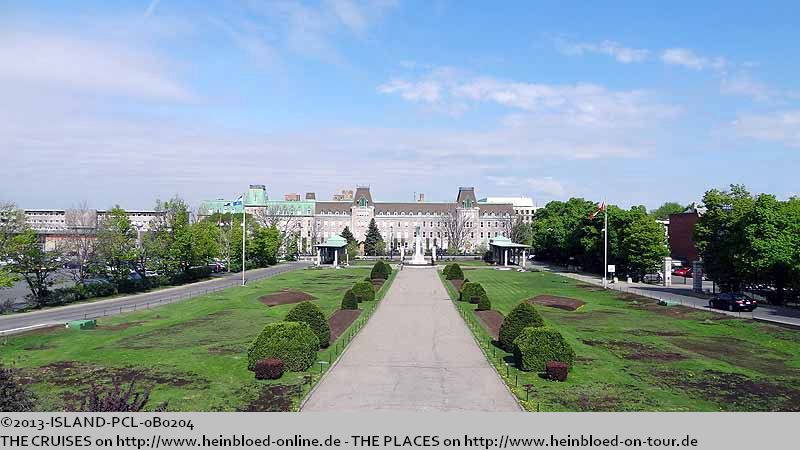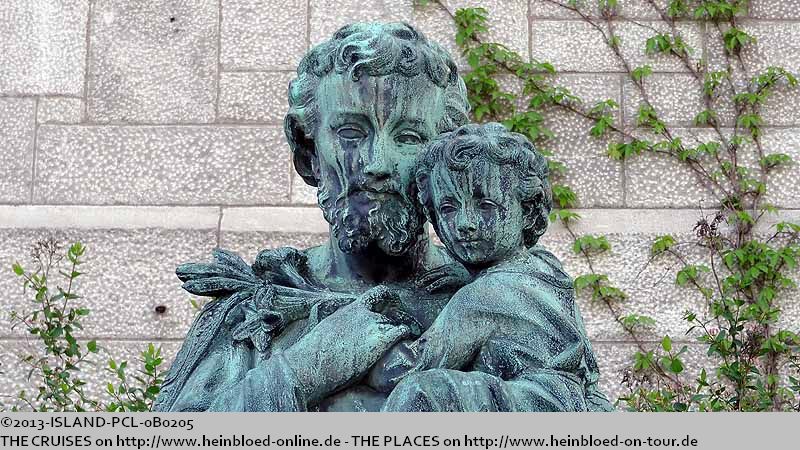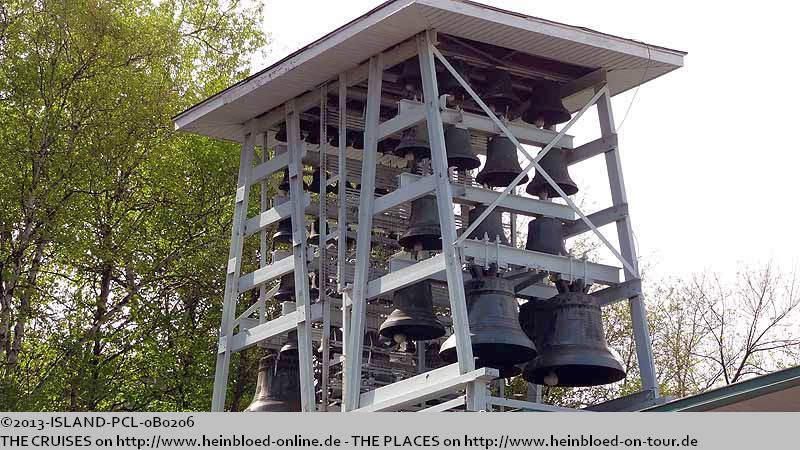 Das als Kirche zu bezeichnen wäre untertrieben...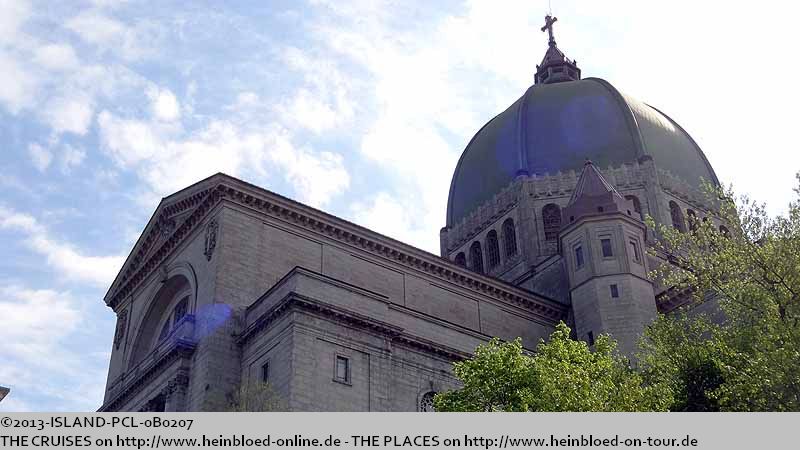 It would be very understated to call it only a church...

Kennt jemand eine Kirche mit Fahrstuhl?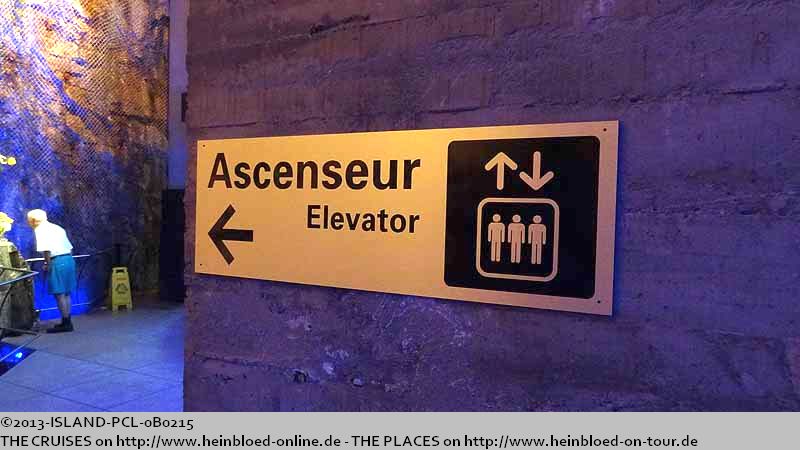 Does anyone know a church with an elevator?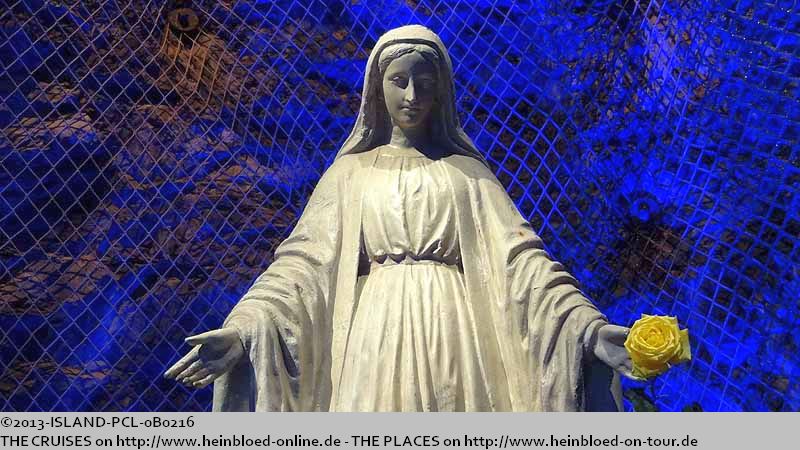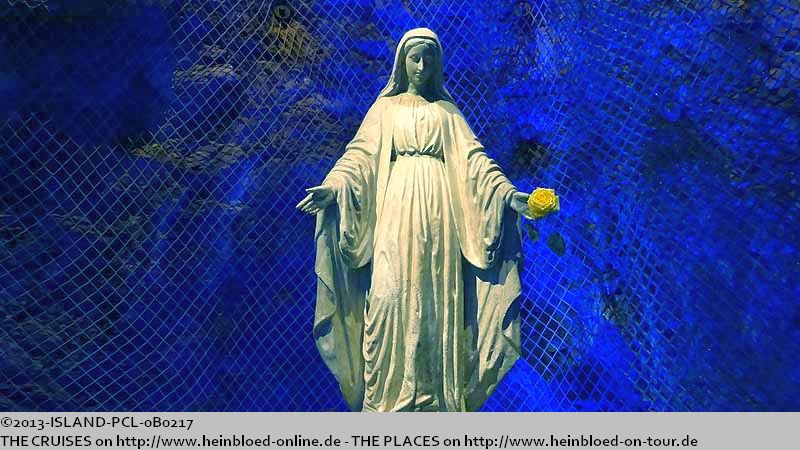 Or an observation platform?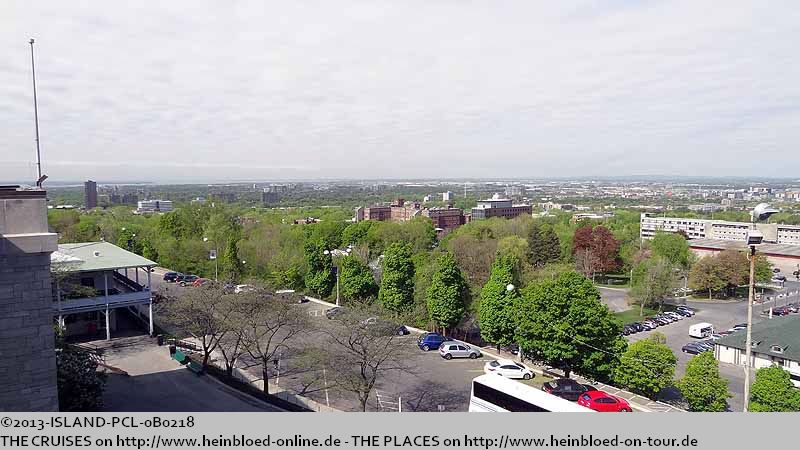 Oder gar Aussichtsplattform?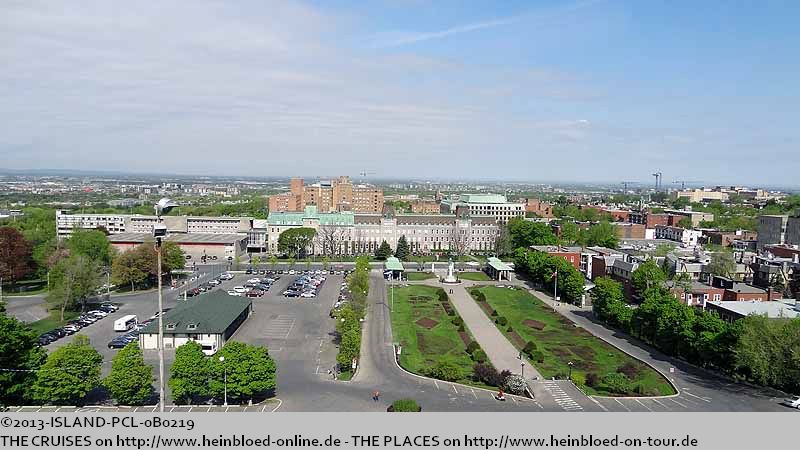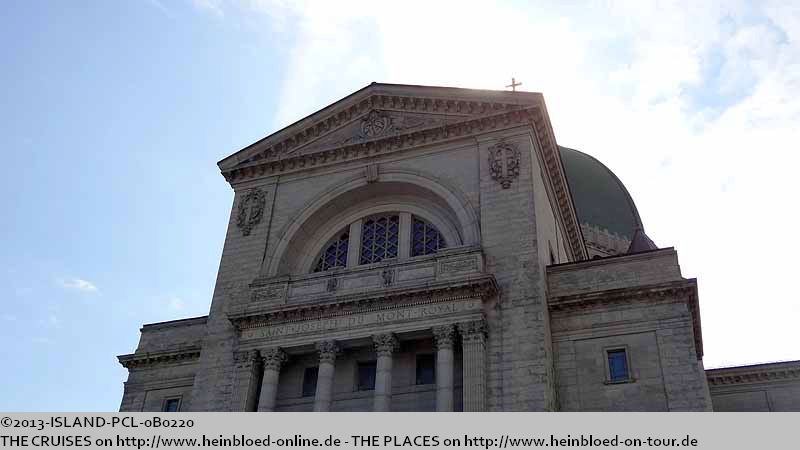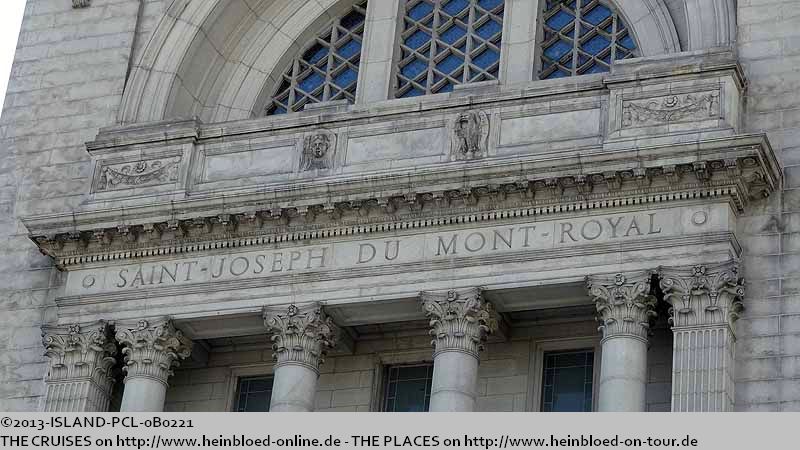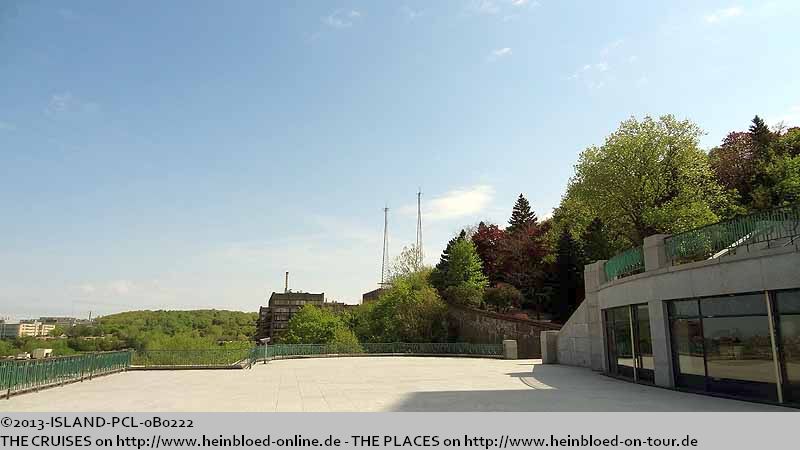 Und es geht noch höher mit der Rolltreppe...

And it went higher by escalator...

and you reached a church within a church..., and you lost the overview anyway.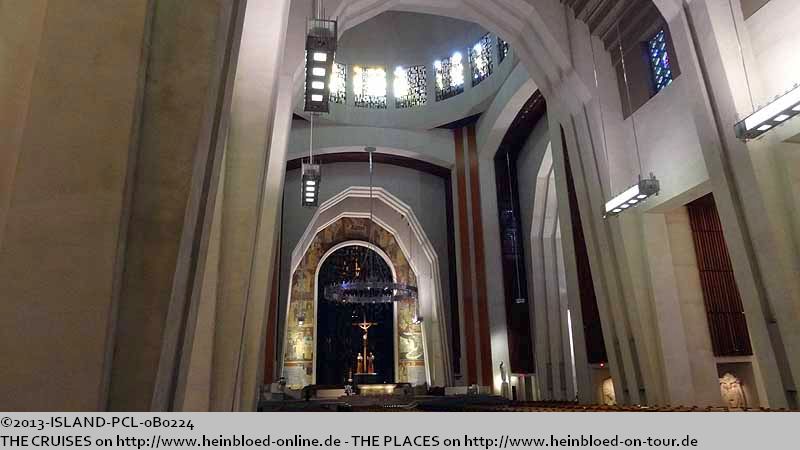 bevor man weiter oben in eine Kirche innerhalb der Kirche kommt... Irgendwann hatte ich den Überblick verloren. Auf dem gleichen Gelände: die Kapelle, mit der alles auf diesem Berg angefangen hat.

On the same yard: the beginning with this little chapel on the hill.

But anyhow I was very much impressed, so the stay took longer than initially planned. There was so much to discover.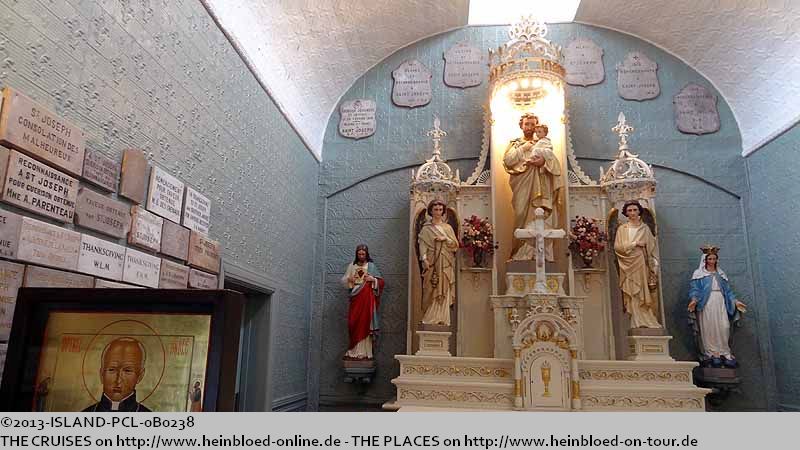 Auf jeden Fall war ich schwer beeindruckt, so dass der Aufenthalt länger dauerte, als ursprünglich geplant. Es gab so viel zu entdecken.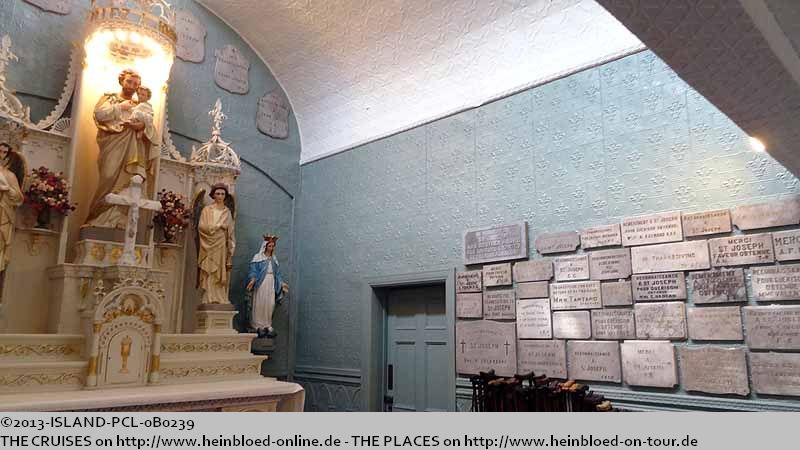 The yard was so large that you were taken by a little bus from the parking to the access points.

Das Gelände ist so groß, dass man mit einem Bus zwischen Parkplatz und Zugang gefahren wird.
Und die Stufen für die Pilger werden frisch gestrichen...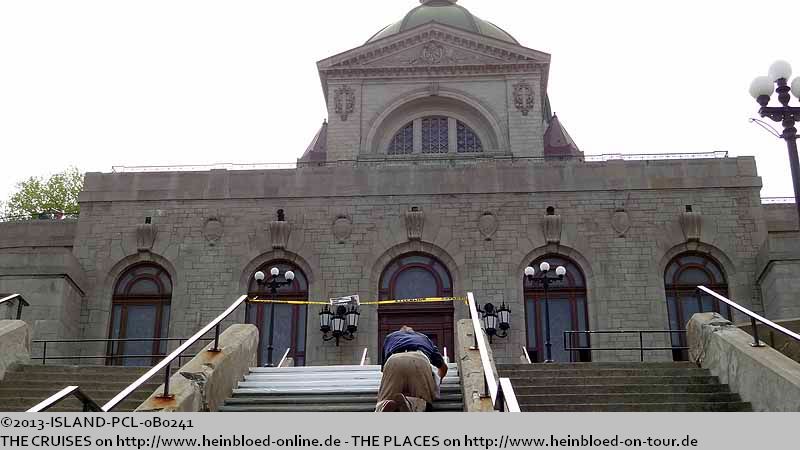 And the stairs for the pilgrims were painted wet...
Die anderen Reisen in diesem Blog/
The other voyages in this blog: