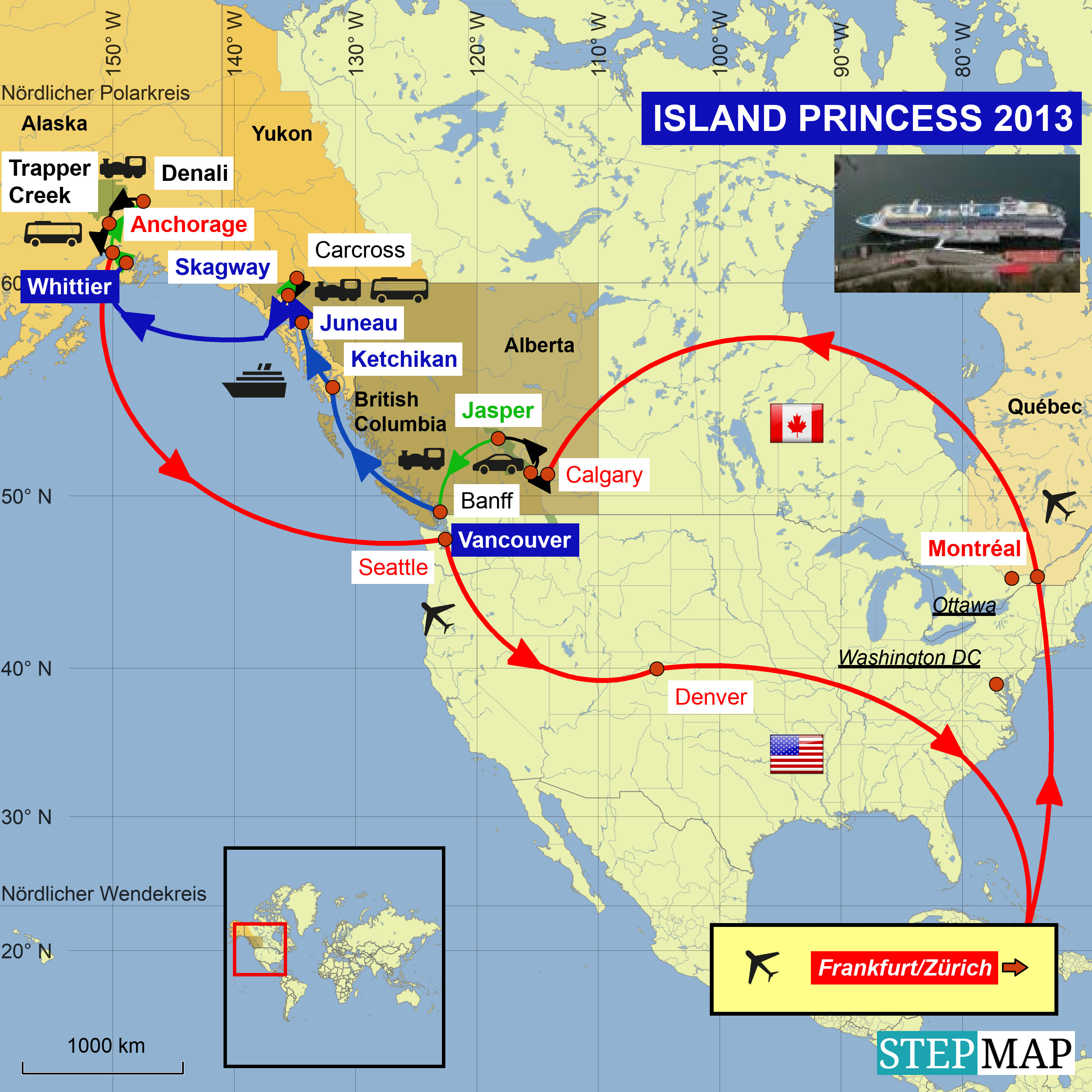 Unser Zimmer liegt im Turm 2.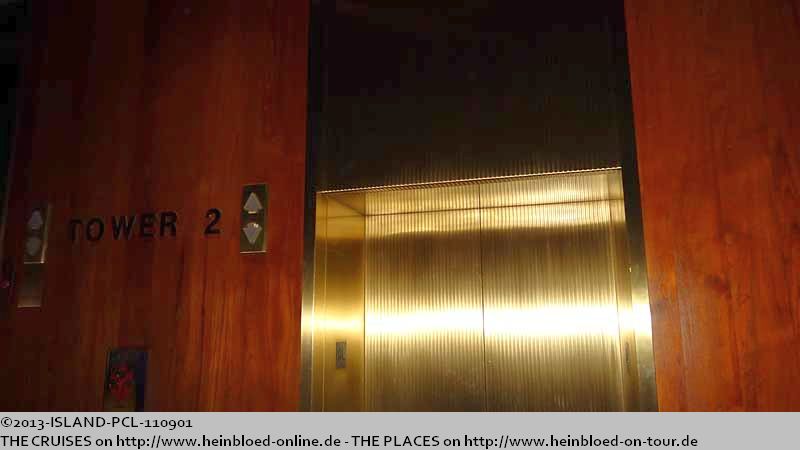 Our room was in tower 2.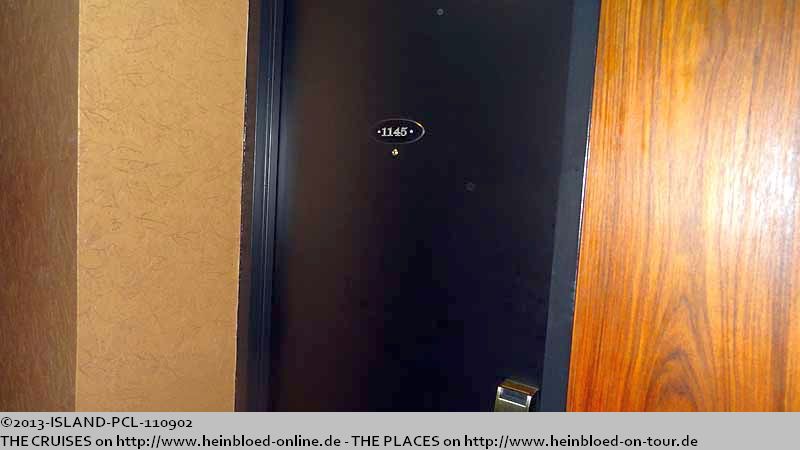 Alle Koffer sind schon da. Sowohl vom Schiff als auch von der Lodge.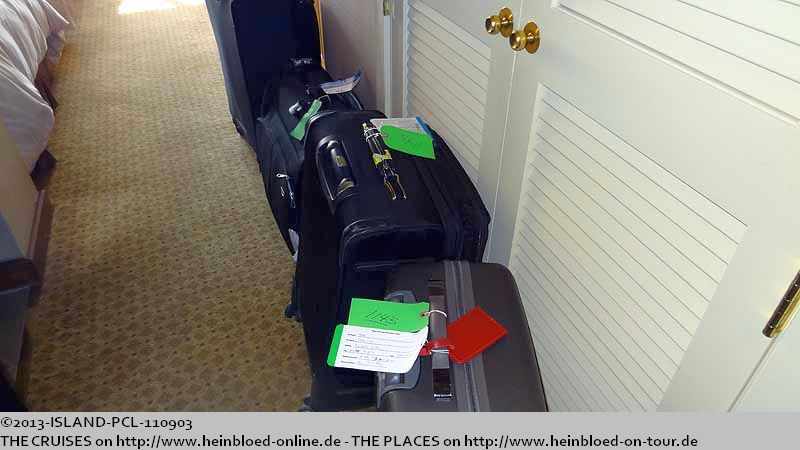 All bags were already waiting for us. Those from the ship and from the lodge.

Our request for a twin room was taken care of.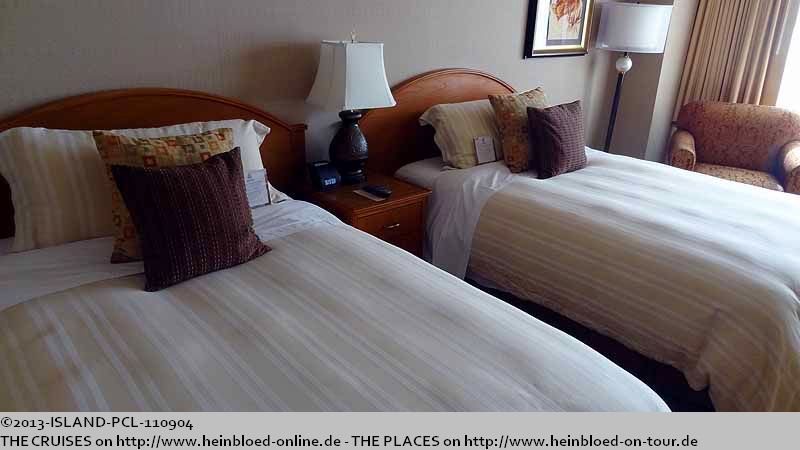 Auch hier ist man unserem Wunsch nachgekommen, dass wir ein Twin-Bett wollten.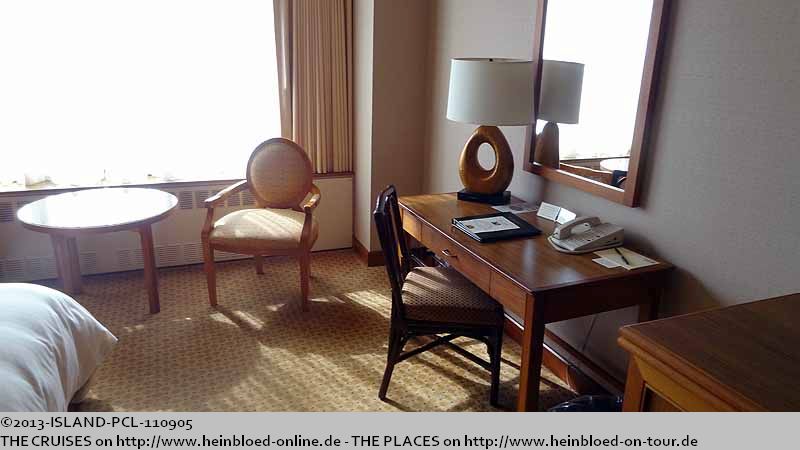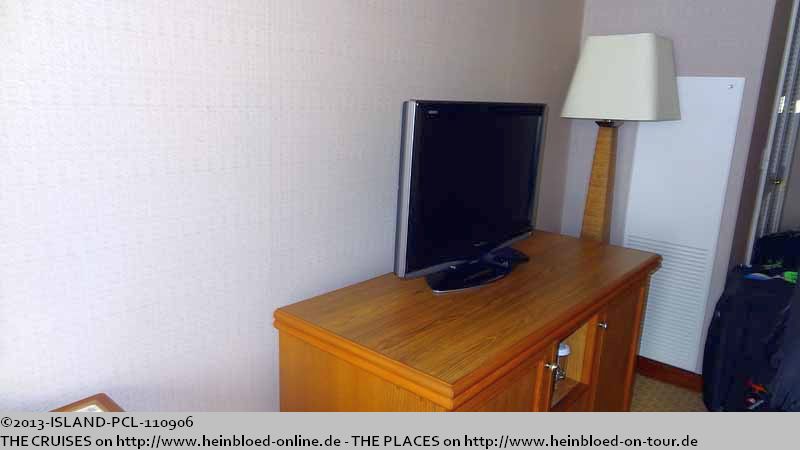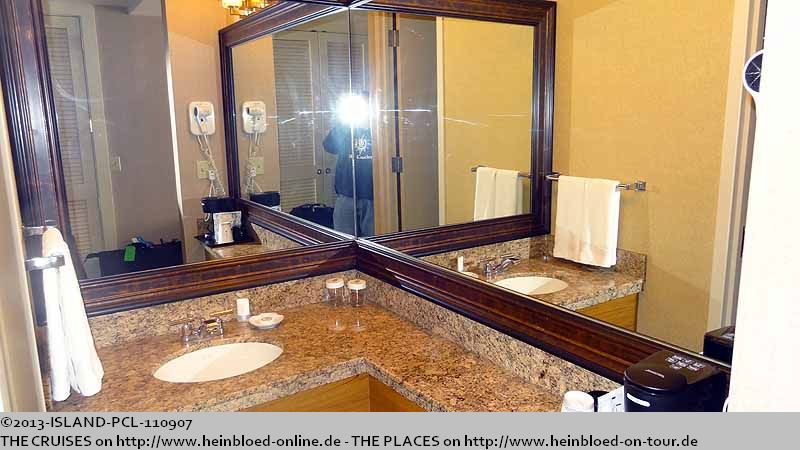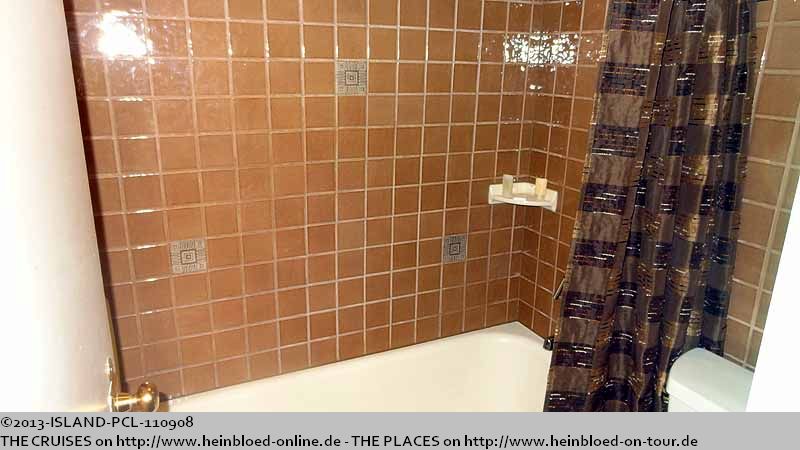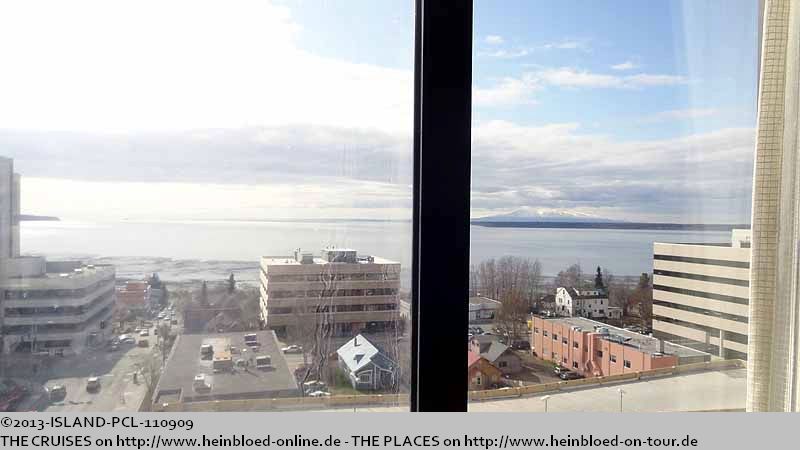 Nice view but obviously it was just low tide.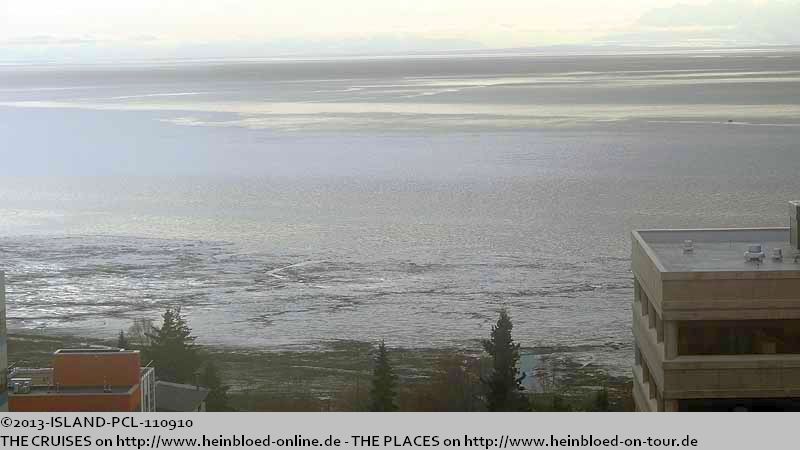 Schöne Aussicht, aber anscheinend ist gerade Ebbe.
Da wir keine Lust hatten weit zu laufen gehen wir ins
Orso
.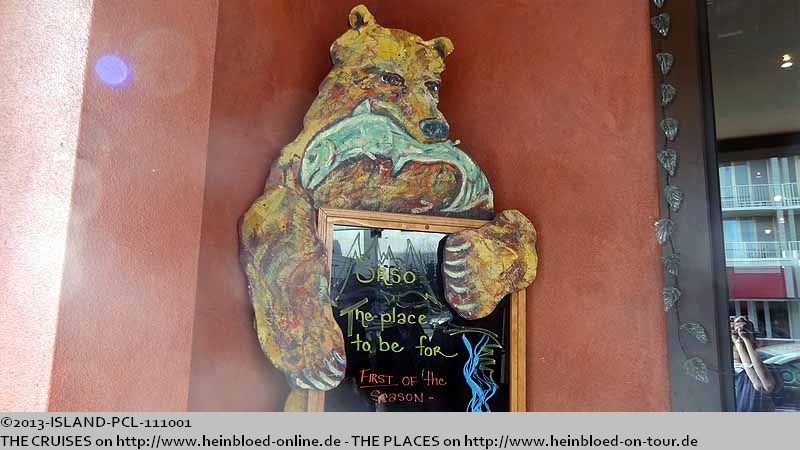 As we were not willing to walk a long way we only went to Orso.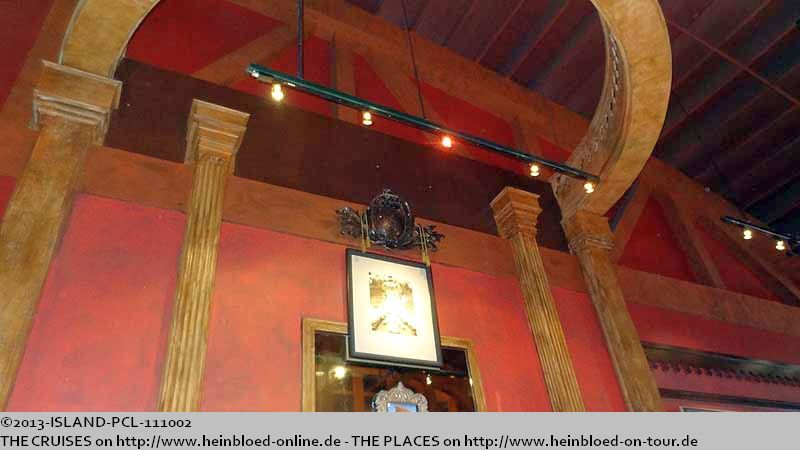 Bruno wusste sofort Bescheid, dass er sich hier wohl fühlen würde, als er die Barista-Maschine entdeckt.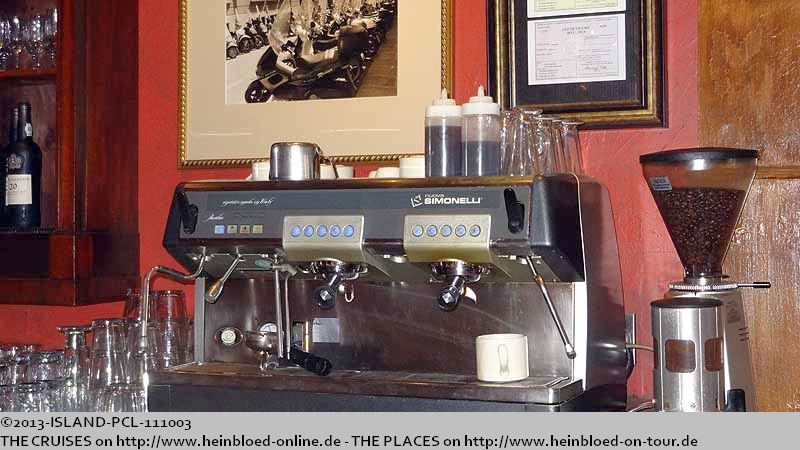 Bruno immediately knew that he liked this place when he discovered the Barista-coffee-machine.

Well: non-alcoholic cocktails were always right.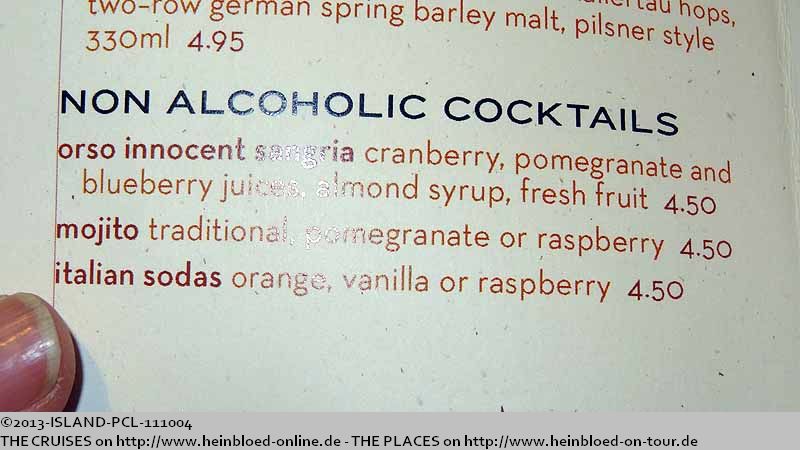 Oh Prima: nicht-alkoholische Cocktails sind immer gut.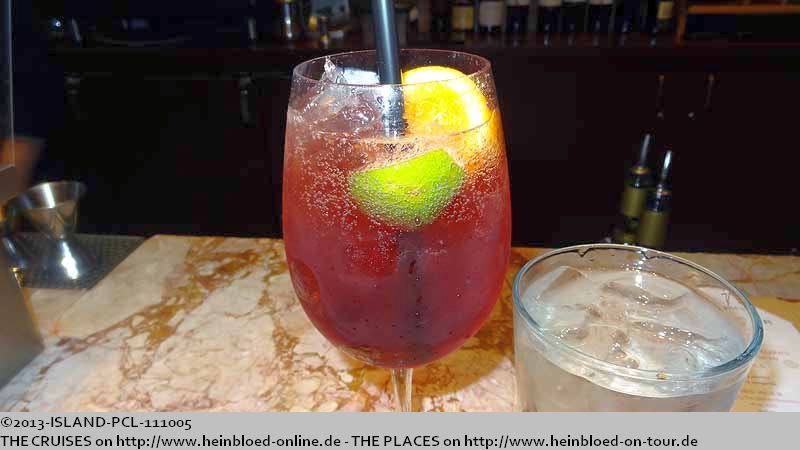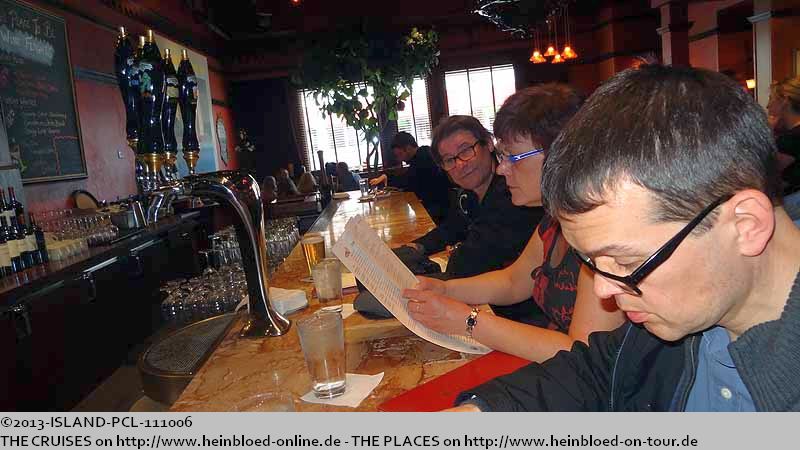 Das Bild kommt uns bekannt vor.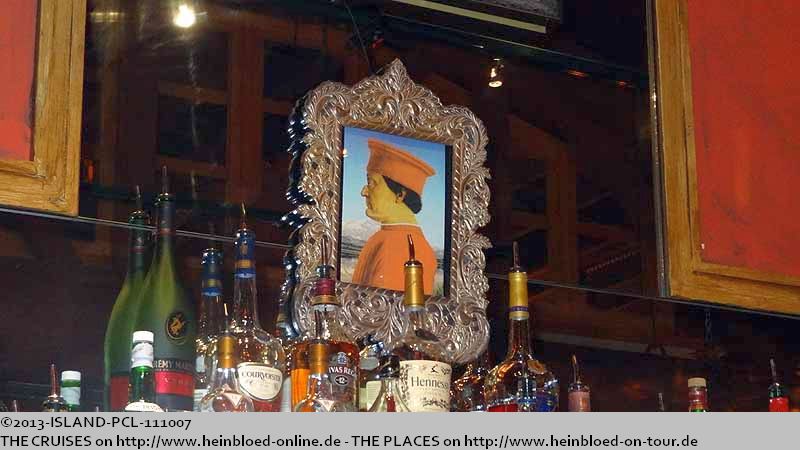 The painting looked familiar to us.

Immediately we got a description. It was the Duke of Urbino Federico d Montefeltro by Piero della Francesca.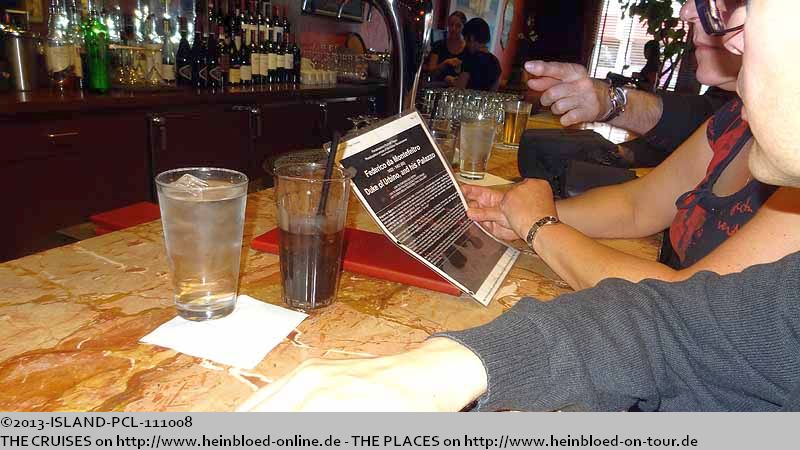 Sofort bekommen wir eine Beschreibung. Es ist der Herzog von
Urbino Federico de Montefeltro von Piero della Francesca
.
Und so lesen wir, dass das Bild in den Uffizien in Florenz ausgestellt ist. Deswegen kommt es uns auch so bekannt vor.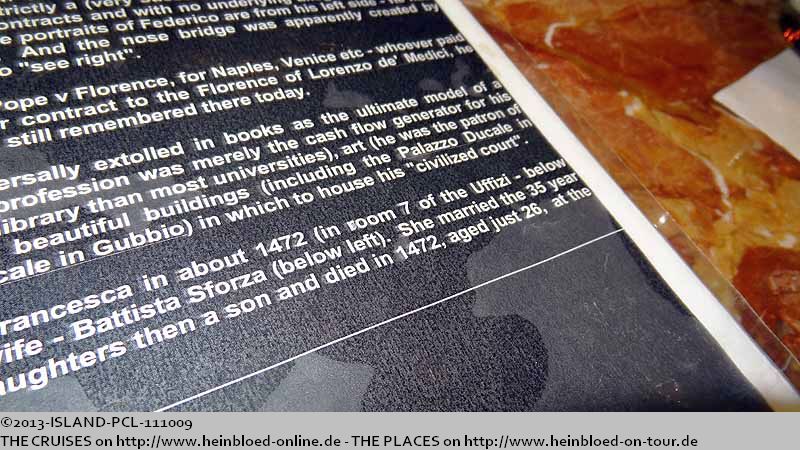 And so we read that the painting was presented in the Uffizi Museum in Florence, Italy. So that was why it looked so familiar to us.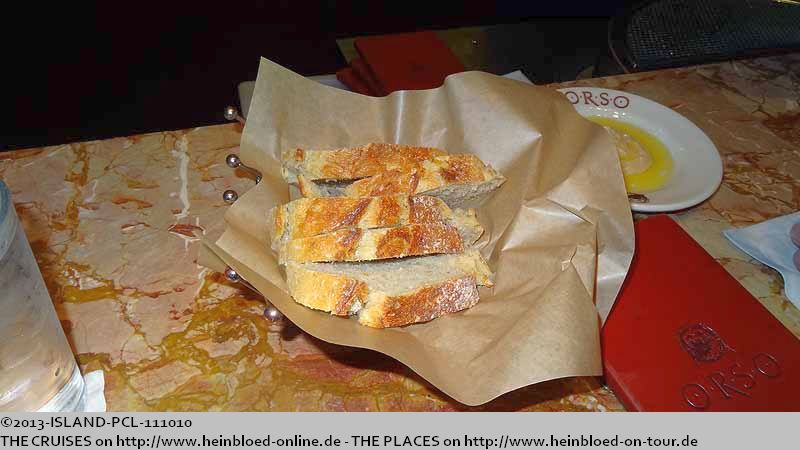 Ein Riesenmesser, um wohl besser einen Bären zu essen... Länger als meine Uhr.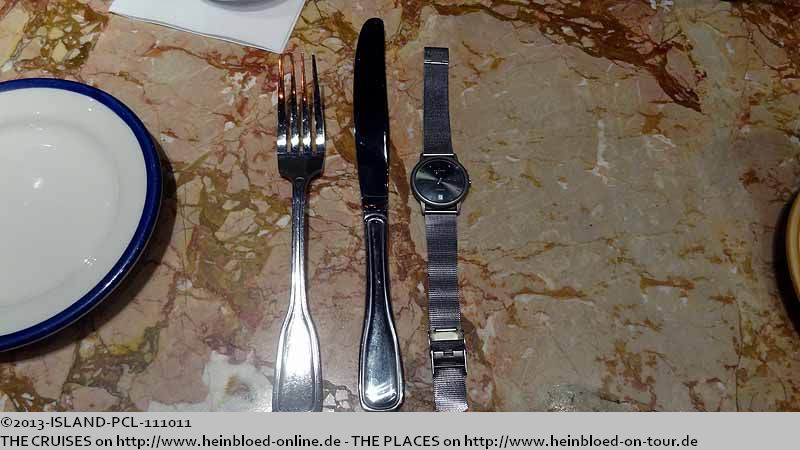 A giant knife to eat bears... longer than my watch.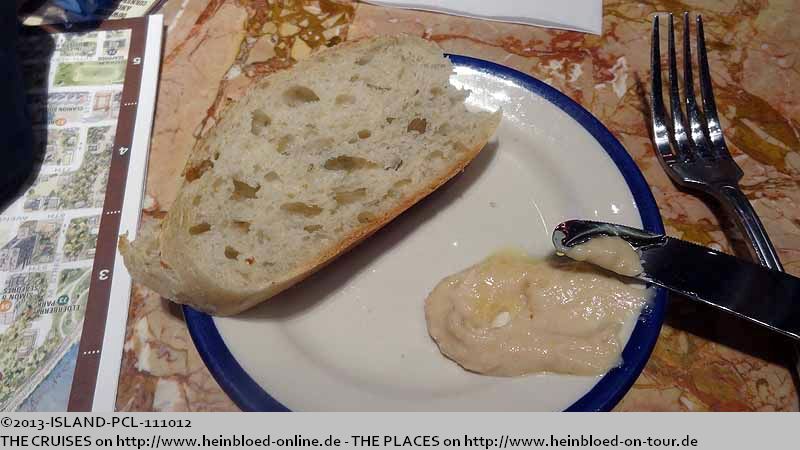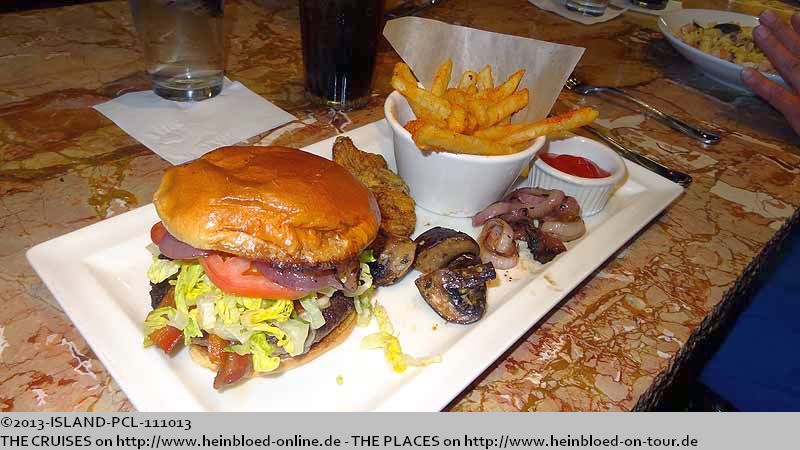 I loved those French Dip-Sandwiches.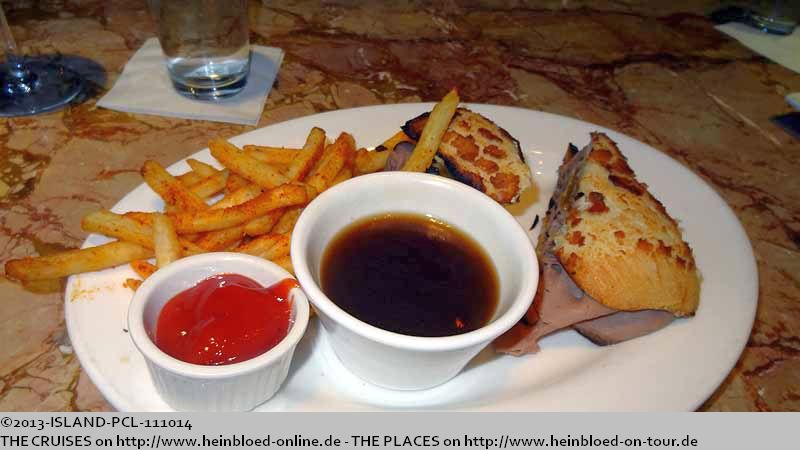 Ich liebe diese French Dip-Sandwiches.
Das sind übrigens unsere neuen Freunde aus Belgien: Johnny und Patricia.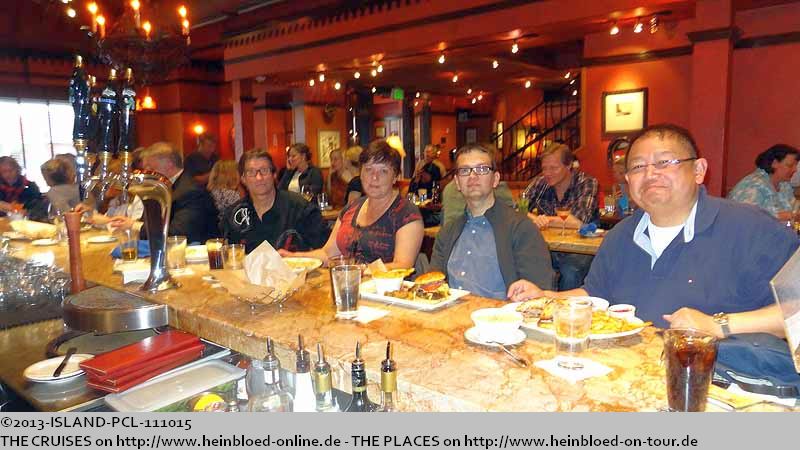 By that way our new friends from Belgium: Johnny and Patricia.

We indulged ourselves with an Espresso if such a machine is available.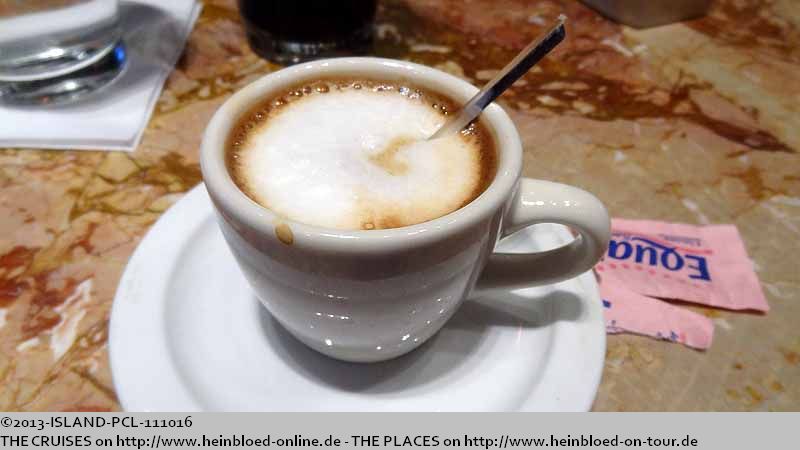 Wir gönnen uns noch einen Espresso, wenn schon so eine Maschine da ist.
Und das sympatische an Alaska: es gibt keine Steuern auf der Essensrechnung.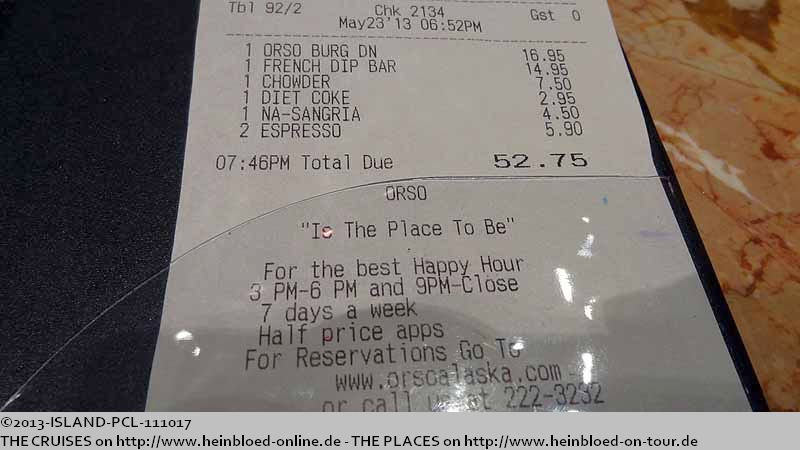 And the nice with Alaska: there were no taxes on food.
Die anderen Reisen in diesem Blog/
The other voyages in this blog: