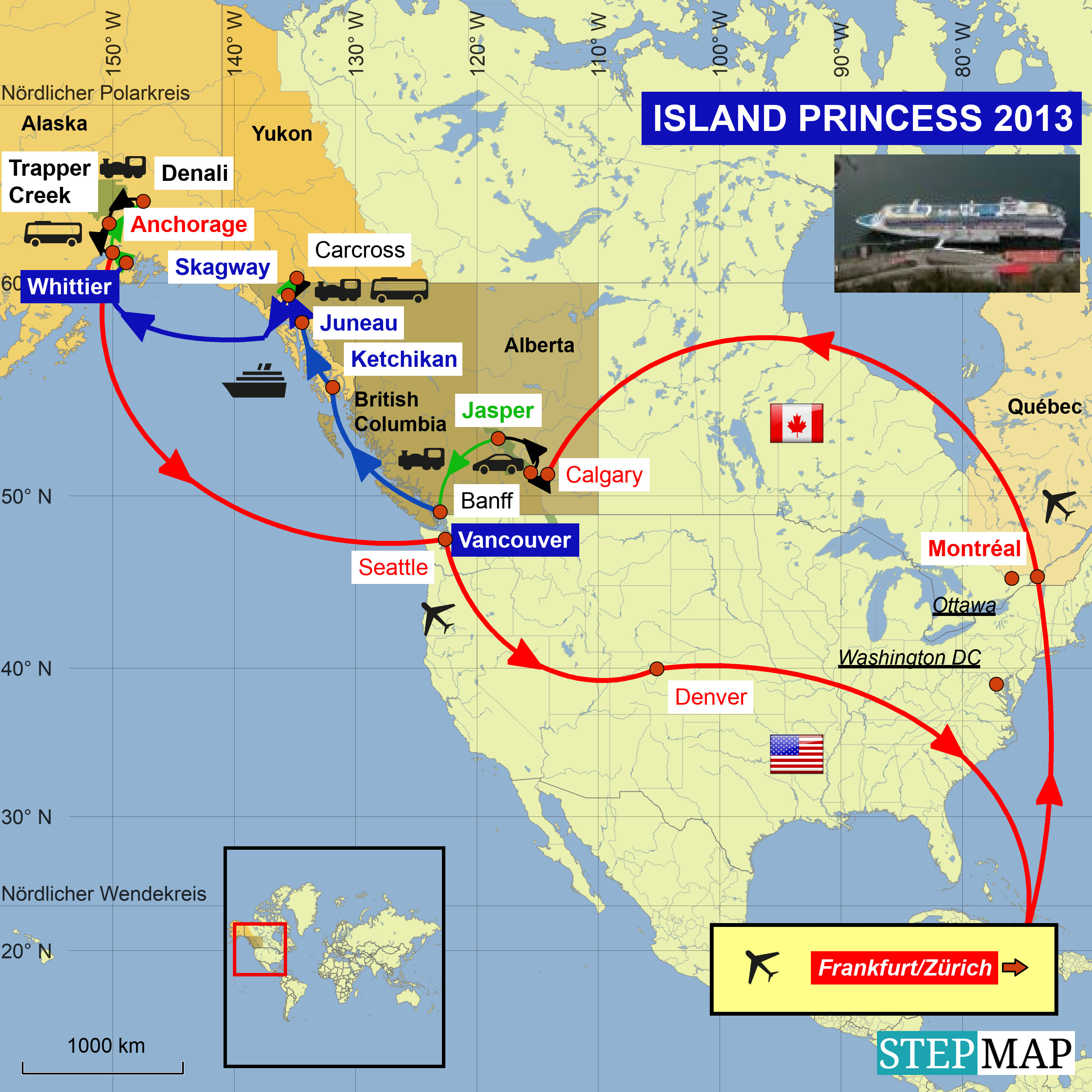 Wir gucken uns in der Lodge um.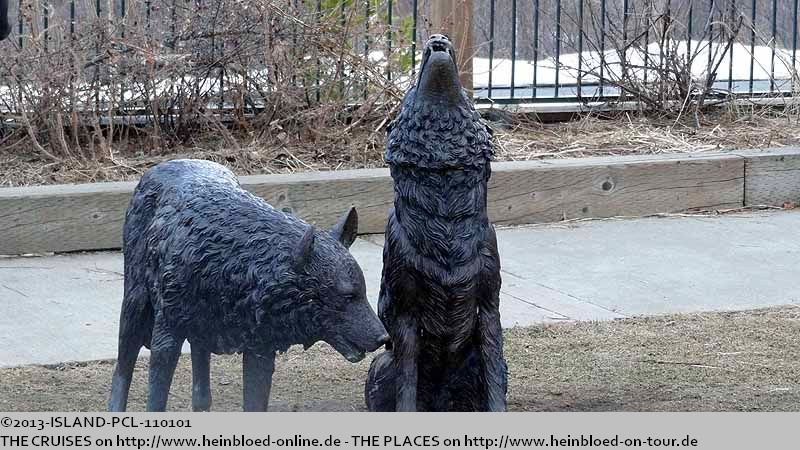 We looked around in the lodge.

That day there was nothing visible of Mt. McKinley.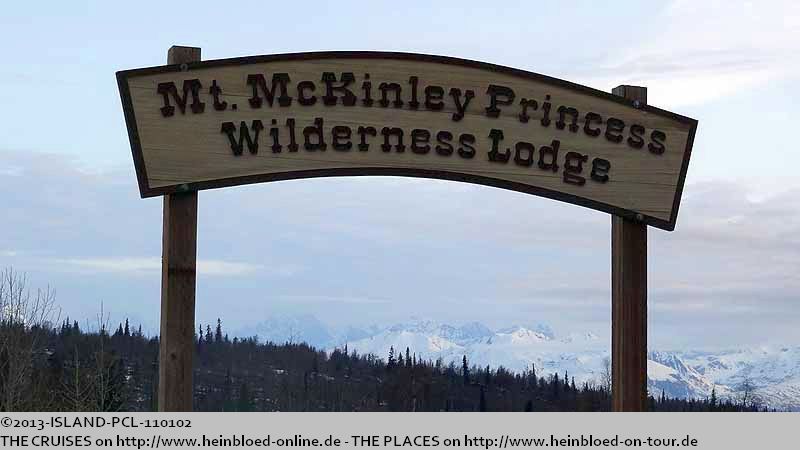 Heute ist gar nichts vom Mt. McKinley zu erkennen.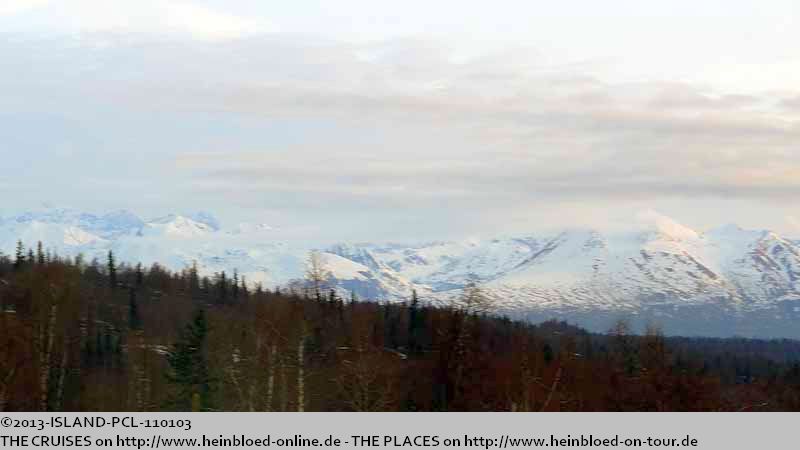 Morgens ist es noch ganz schön kalt: knapp über den Gefrierpunkt.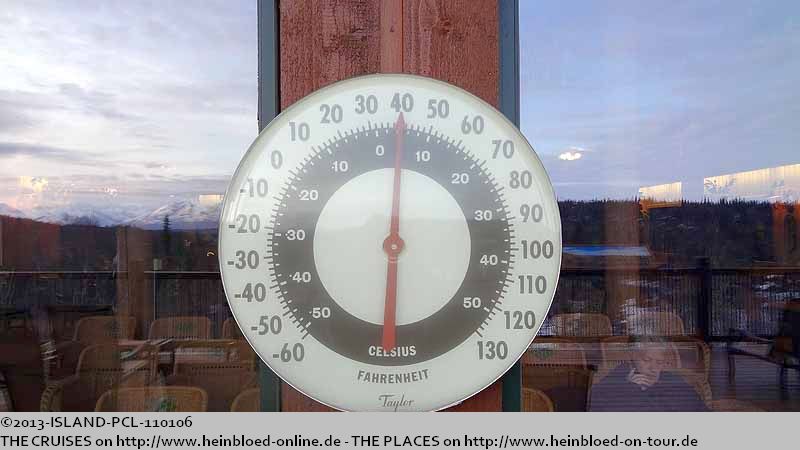 In the morning it was quite cold: just a little above freezing point.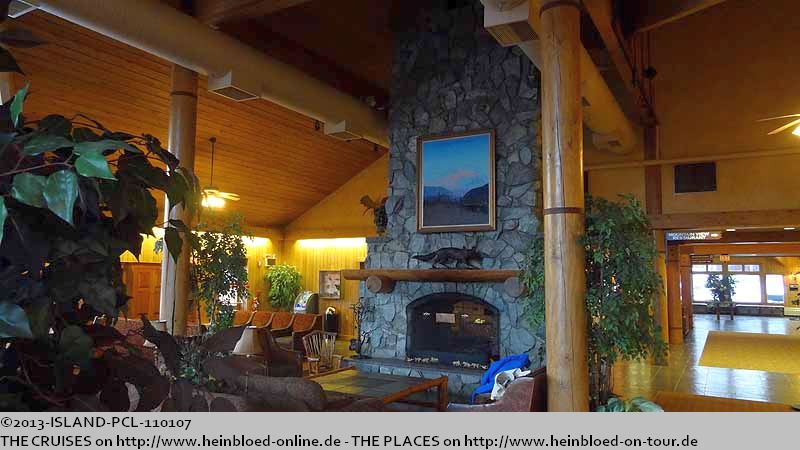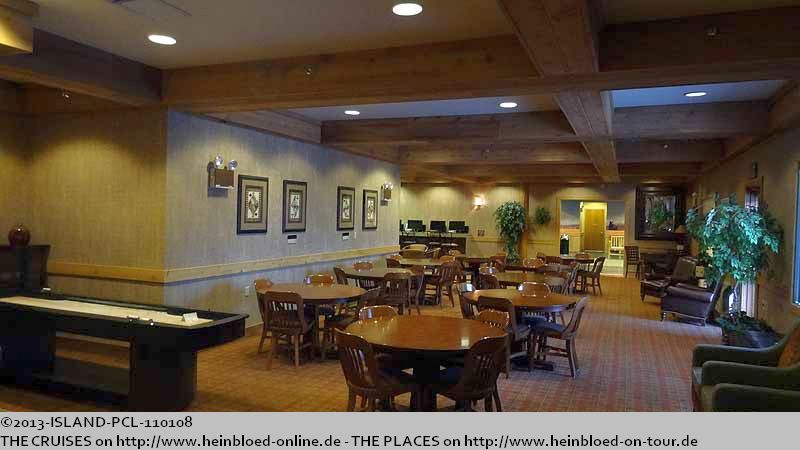 At the coffee bar they had a better offer than in Denali.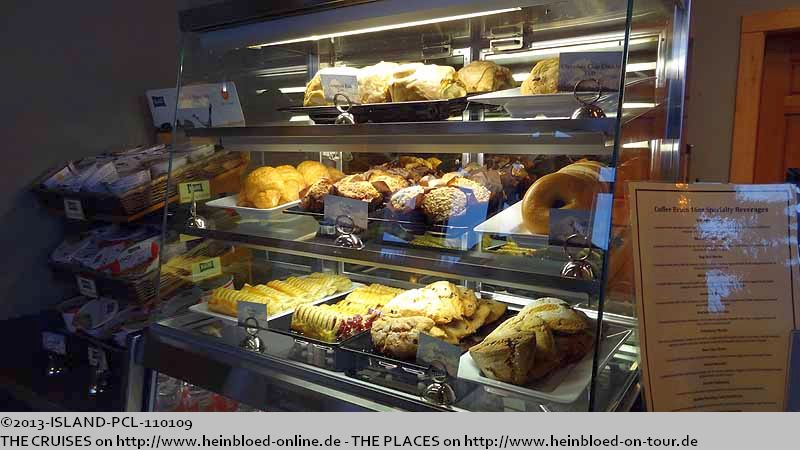 An der Kaffeebar gibt es allerdings das bessere Angebot als in Denali.
Frische Früchte oder eben auch die Wraps.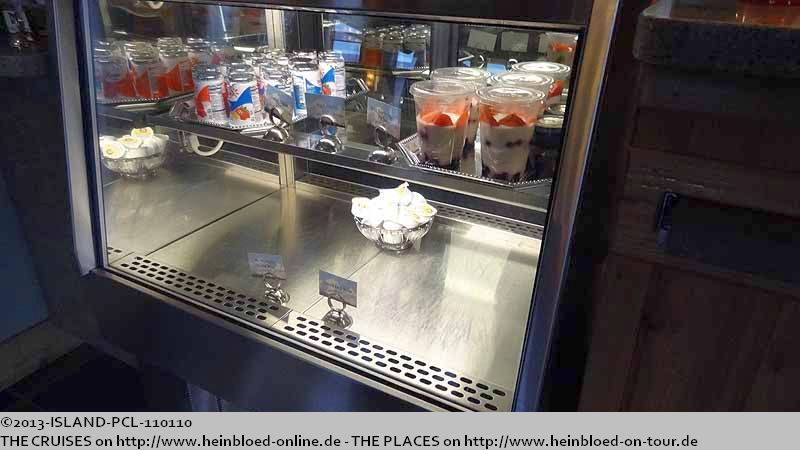 Fresh fruits and also some wraps.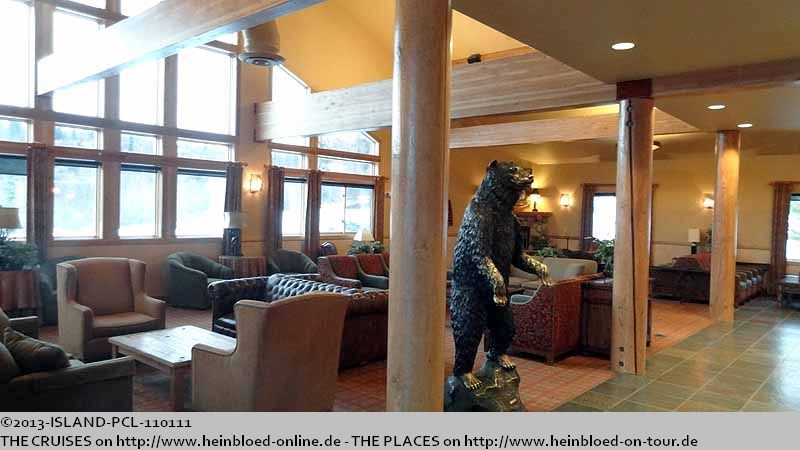 Ich nutze die Zeit bis dass Bruno aufwacht, Bilder zu übertragen.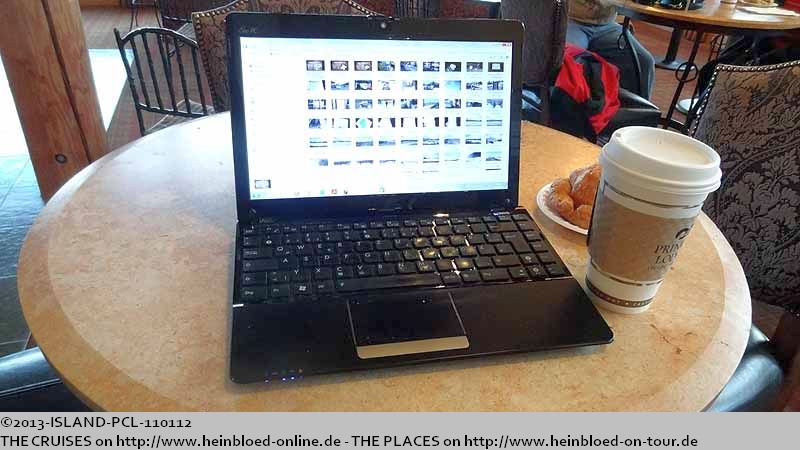 I used the time until Bruno waked up to transfer pictures.

Unfortunately, still, nothing to see.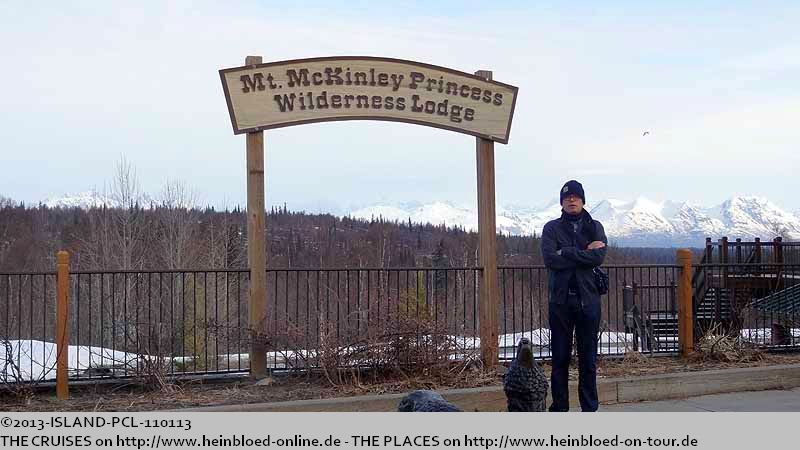 Leider immer noch nichts zu sehen.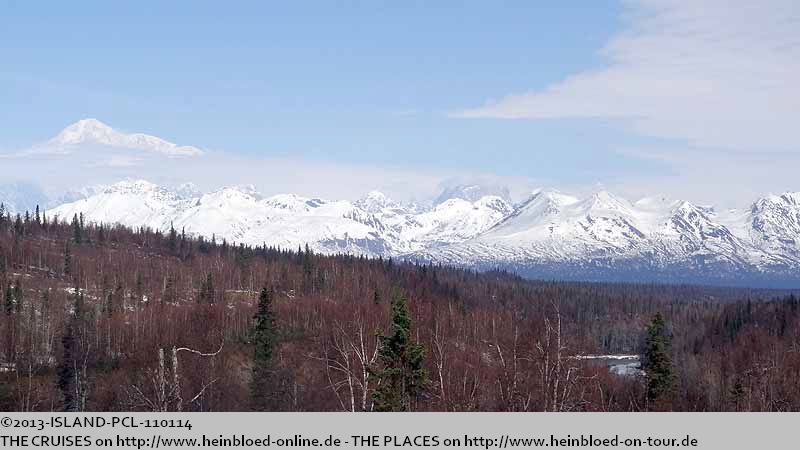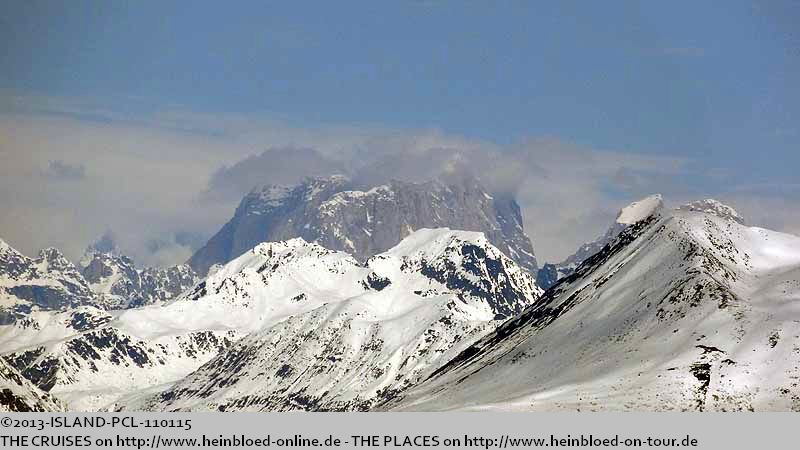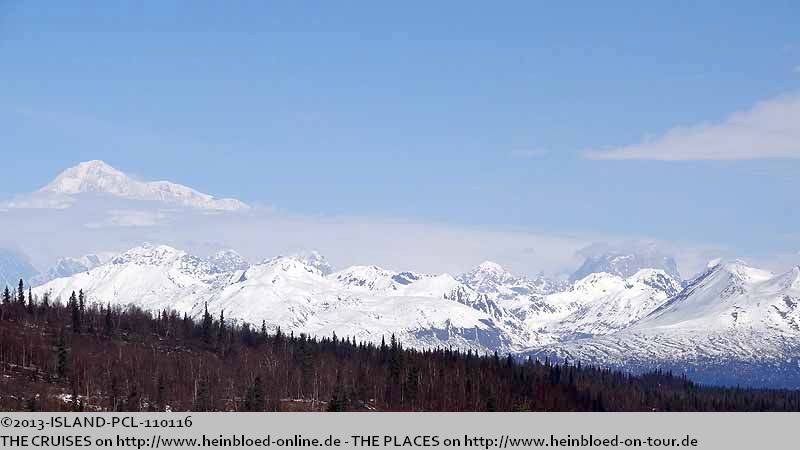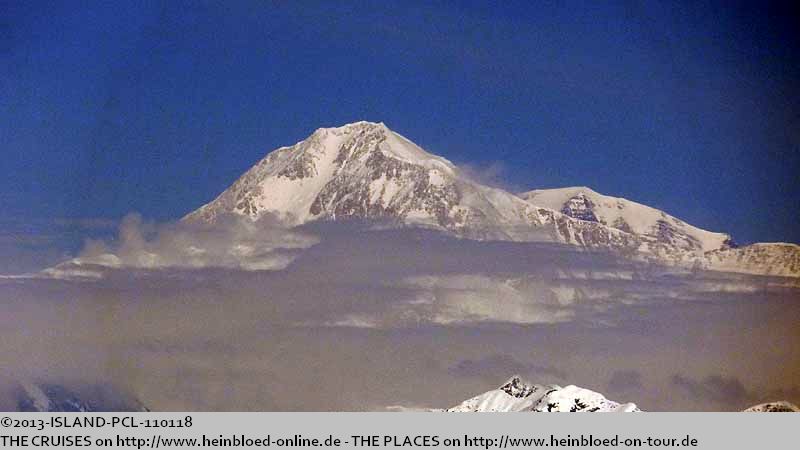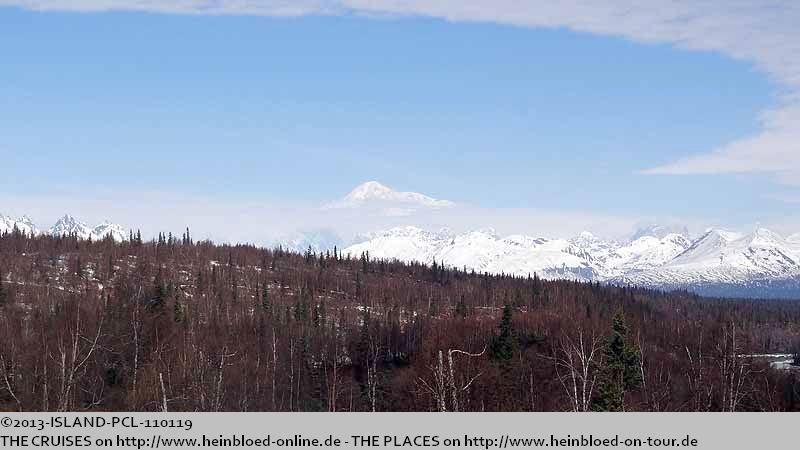 But later we were lucky that we could see the summit.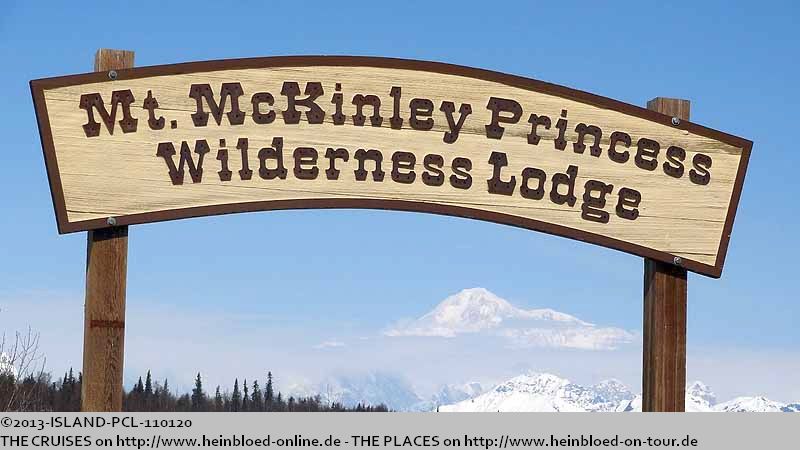 Aber später haben wir Glück, dass wir doch die Spitze sehen konnten.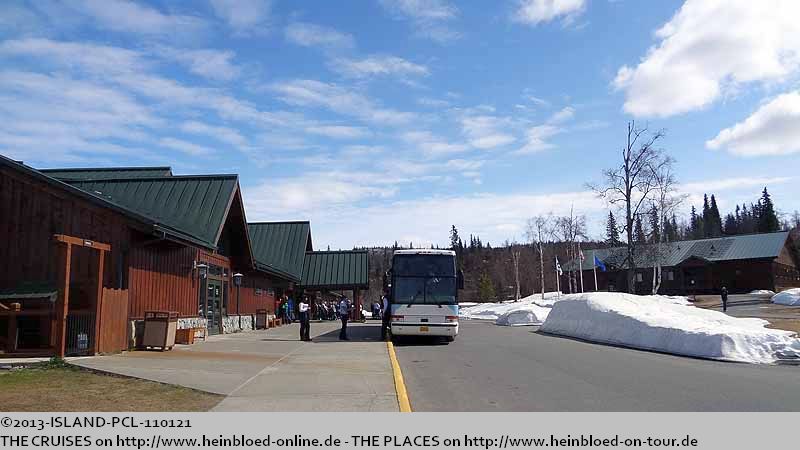 Later it was 60 F.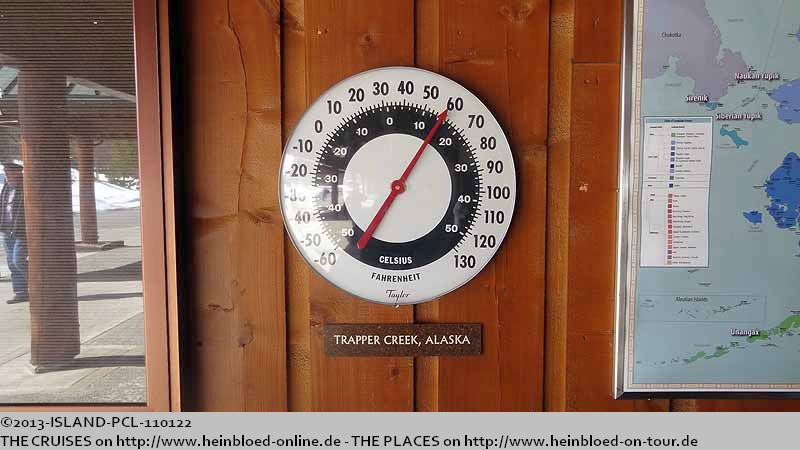 Später ist es 15°C.
Das Gepäck stellen wir für den Transfer nach Anchorage bereit.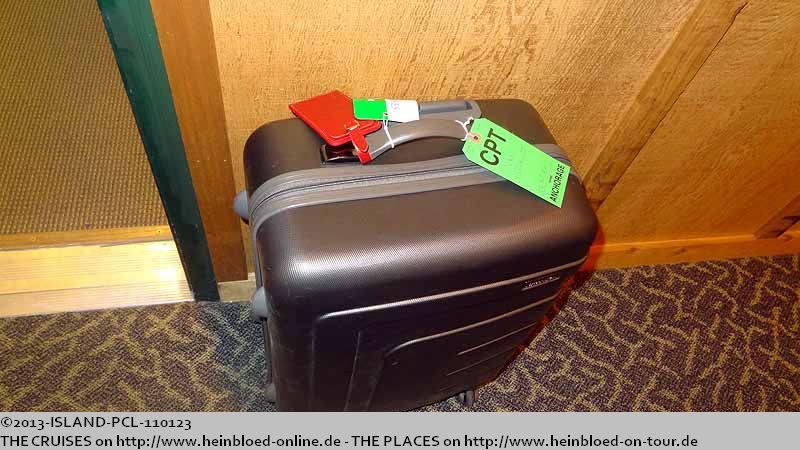 We placed our bag for the transfer to Anchorage.

As we booked a tour, we handed over our hand baggage to the baggage storage.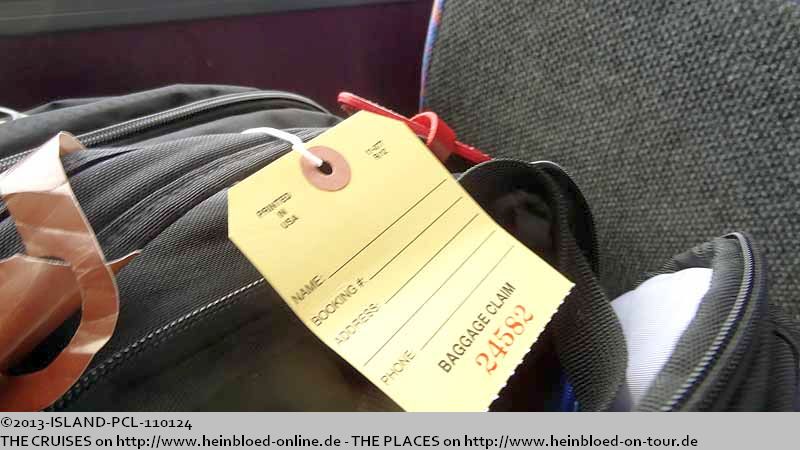 Da wir ja einen Ausflug gebucht haben, übergeben wir das Handgepäck zur Gepäckaufbewahrung.
Aber zunächst gehen wir zum Frühstück.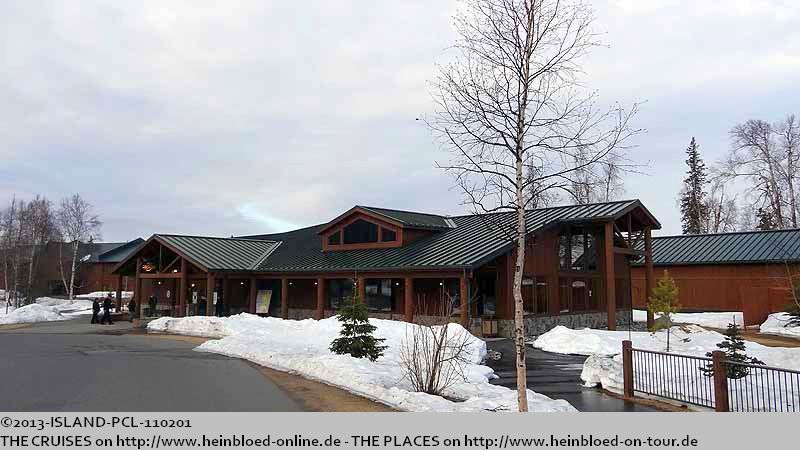 So first we went for breakfast.

We went to 20,320 Alaska Grill. 20,320 feet is the altitude of Mt. McKinley. Unbelievable that we only made it to 11,800 feet and the mountain was so close as you could touch it.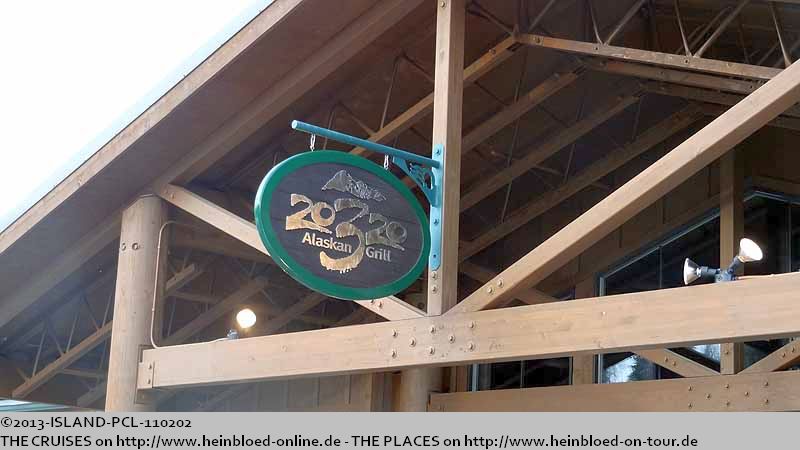 Wir laufen zum 20.320 Alaskan Grill. 20.320 Fuß (= 6.132 m) Höhe des Mt. McKinley. Kaum vorstellbar, dass wir nur bis 11.800 Fuß geflogen sind und der Berg zum Greifen nahe wirkte.
Hier wird man normal vorne empfangen und zum Tisch geleitet.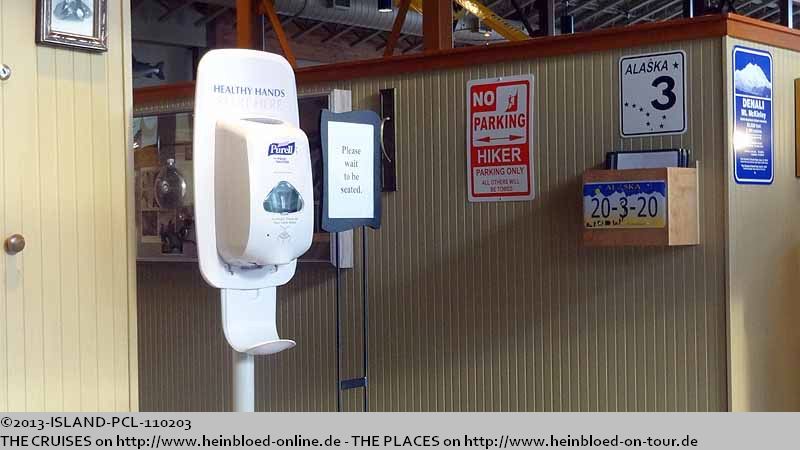 Here they were welcoming you at the front and escorted you to the table.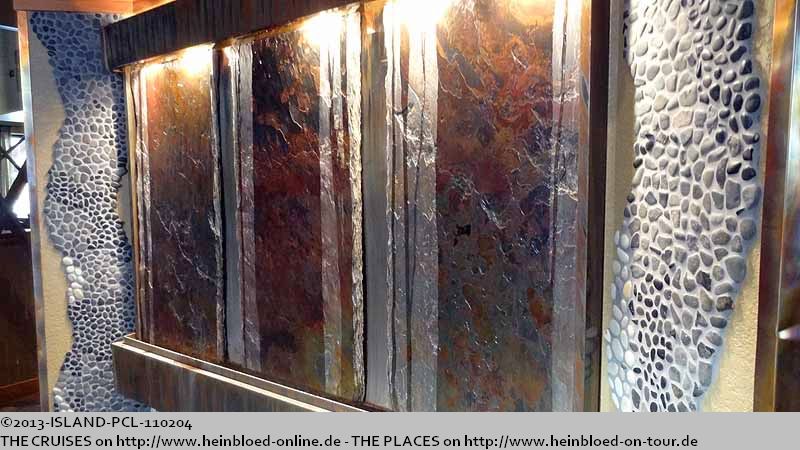 Es gibt kein Büffet sondern à la carte.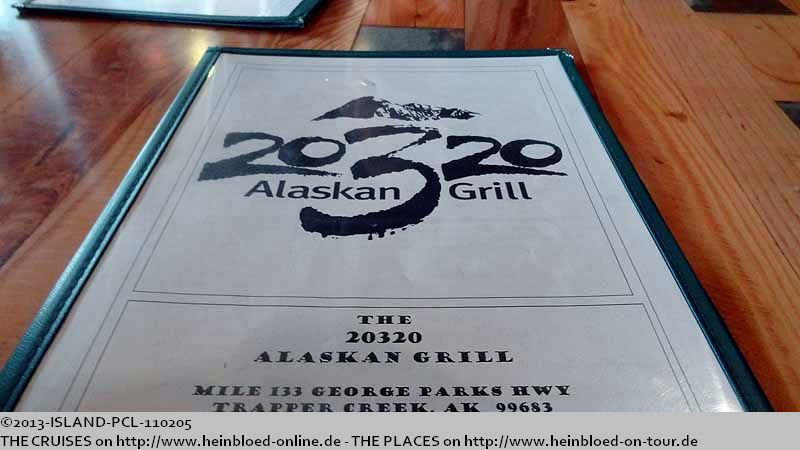 It was no buffet but à la carte.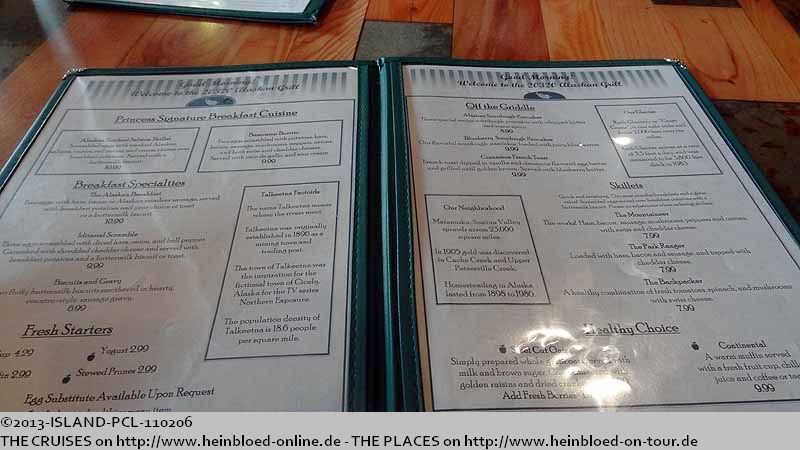 Für amerikanische Verhältnisse gibt es sogar gesundes.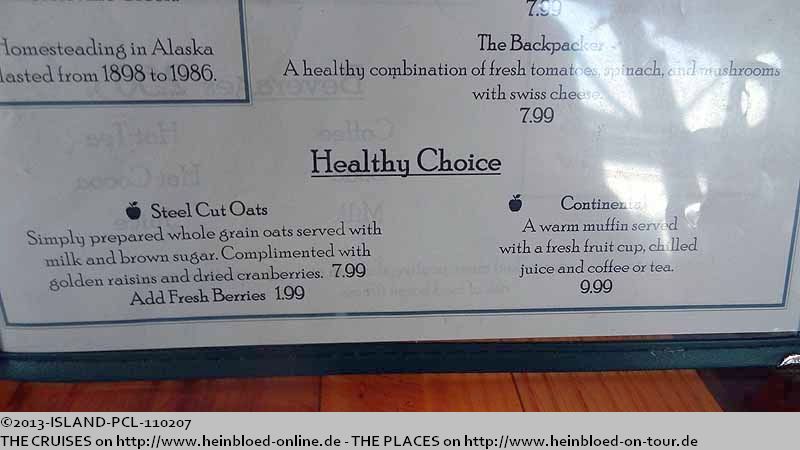 You had a healthy choice American style.

They had a very cheap breakfast which was already prepared, and so no changes were possible.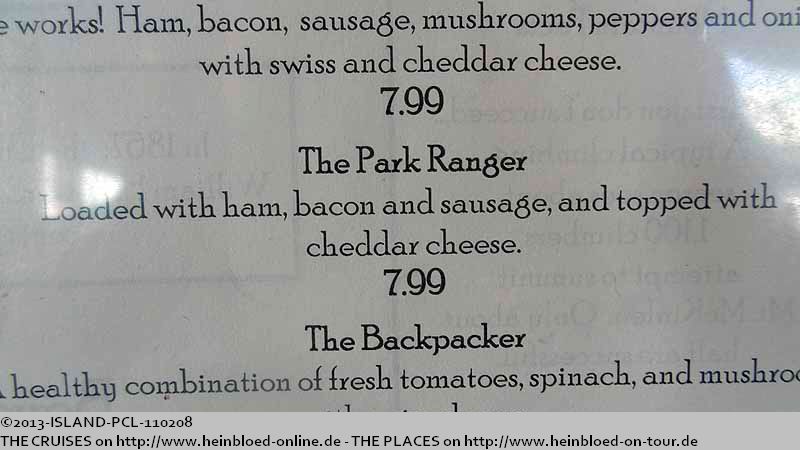 Es gibt günstiges Frühstück, das allerdings schon vorbereitet ist und nciht verändert werden darf.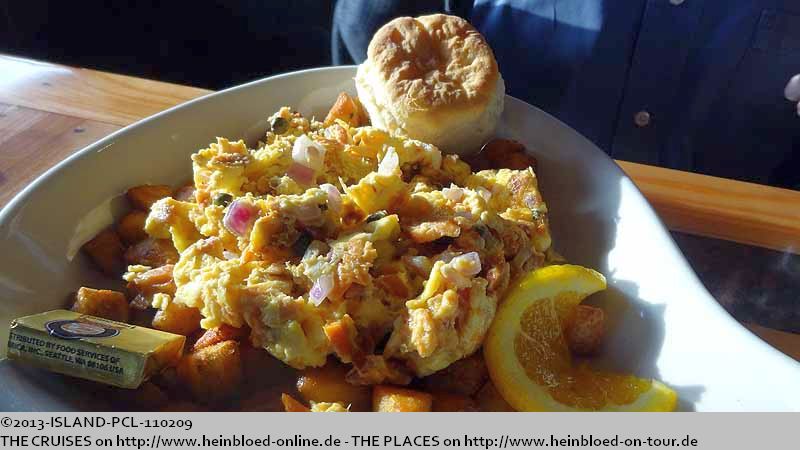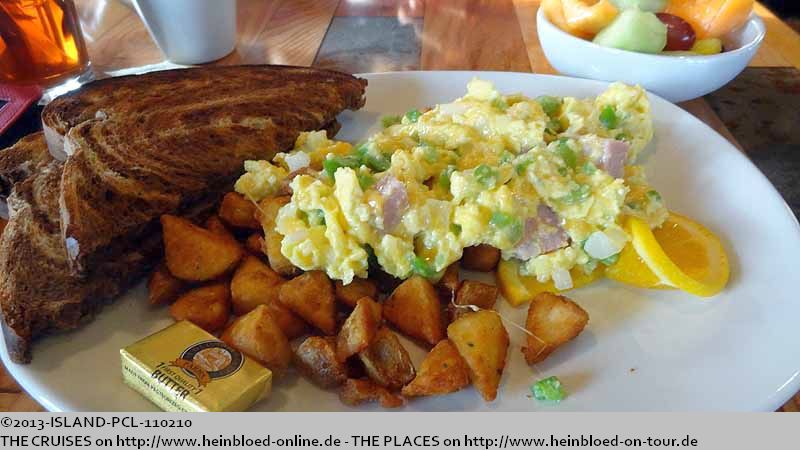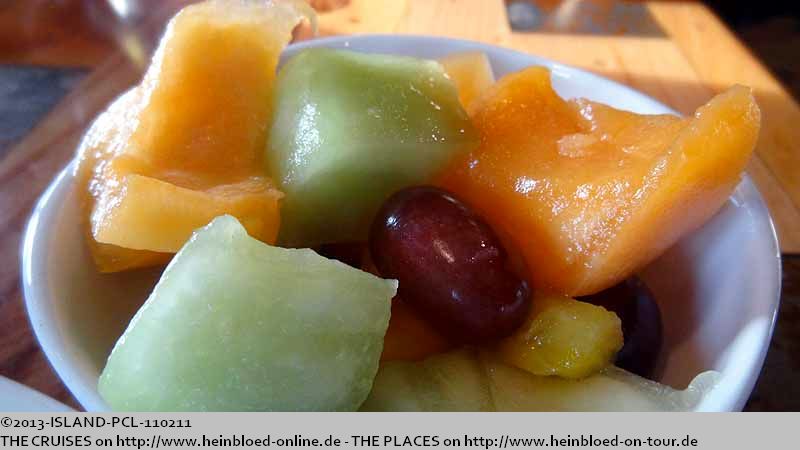 We liked it here because the service was very friendly. So we learned that you do not get any benefits in the 1st season. If you made it to the 2nd season, you could get all Princess benefits when you work here.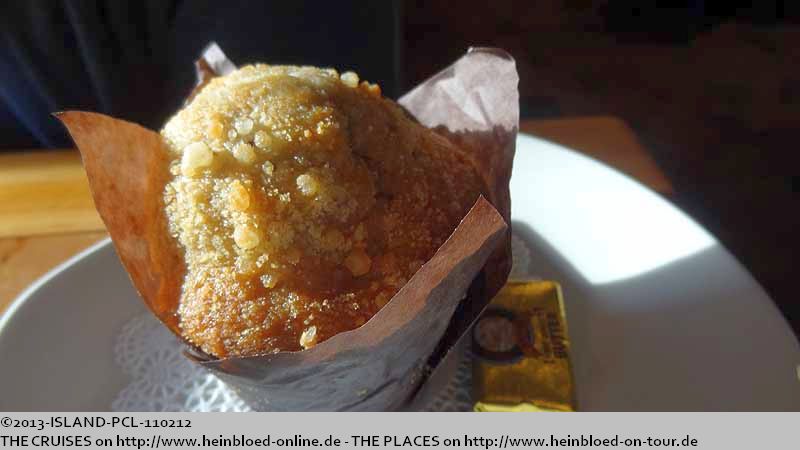 Uns gefällt es hier, da auch der Service sehr freundlich ist. Hier erfahren wir auch, dass man in der 1. Saison keine Vorteile bekommt. Erst wenn man es bis zur 2. Saison aushält, bekommt man auch die Vorteile von Princess, wenn man hier arbeitet.
Die anderen Reisen in diesem Blog/
The other voyages in this blog: