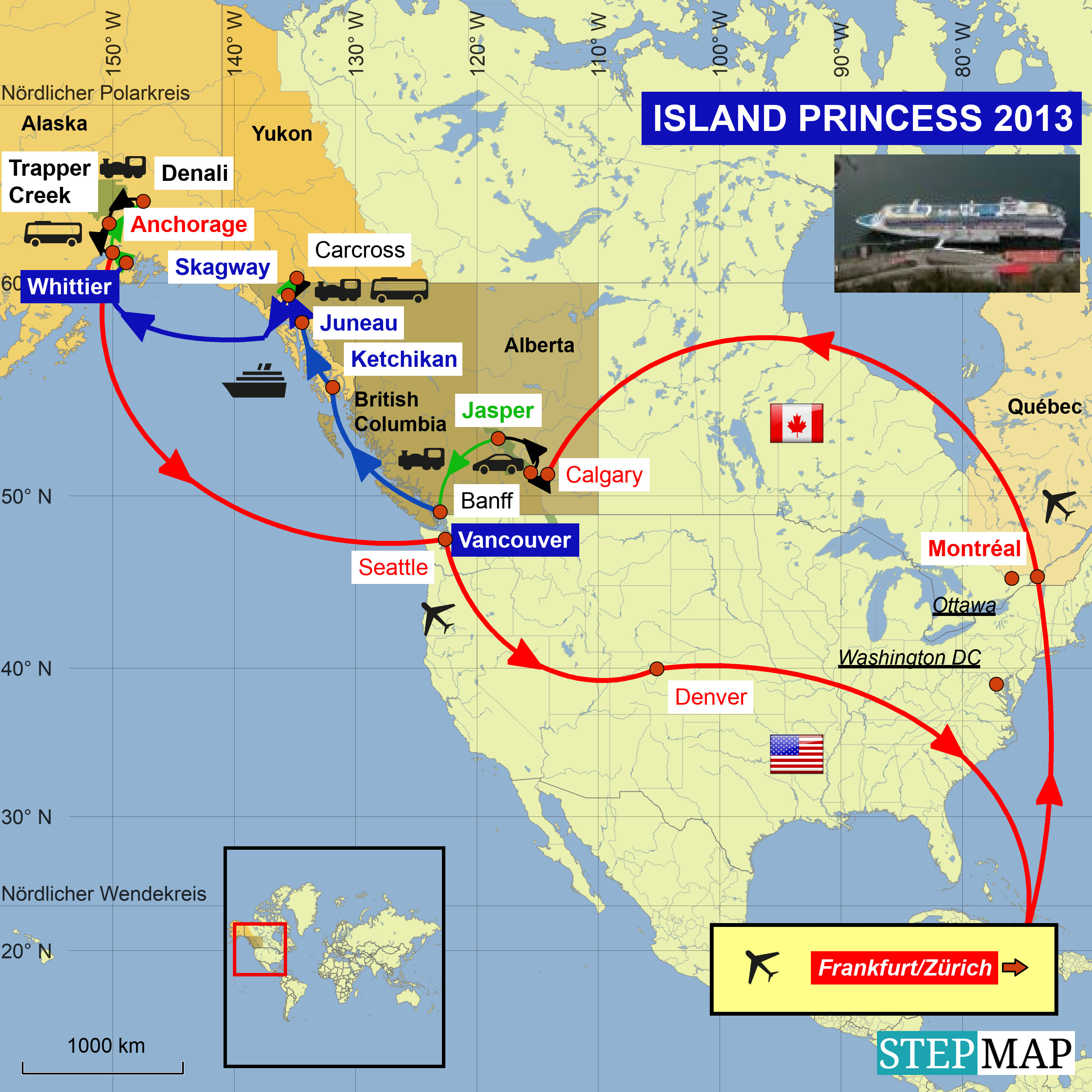 Nach dem viele Gäste abgereist sind, haben wir gedacht, dass wir jetzt schnell etwas zu essen bekommen. Der Mountain View Dining Room klingt mir zu formell.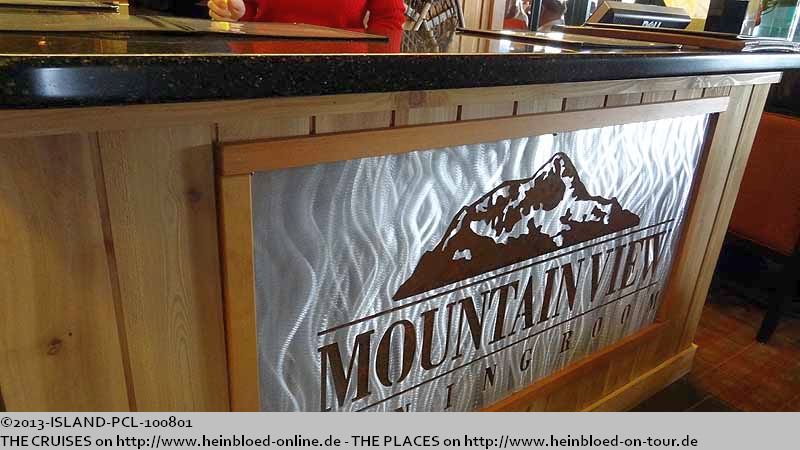 After many guests left we thought that we could get a quick bite. Mountain View Dining Room sound too formal to me.

While we were waiting in the Grizzly Bar, we browsed on the internet.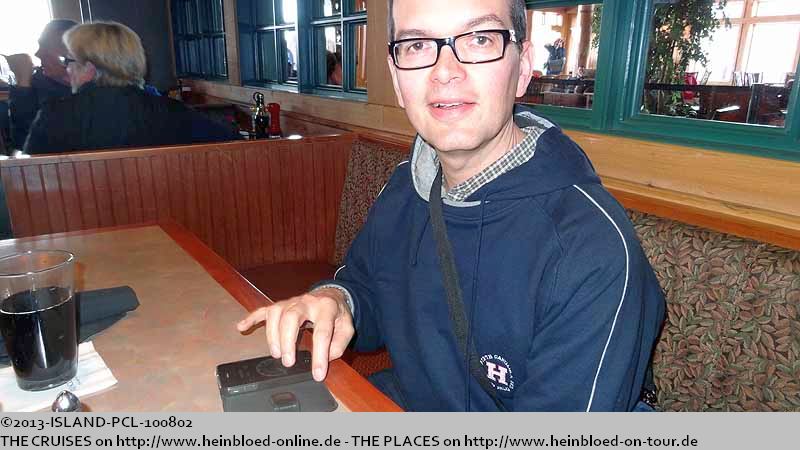 Während wir in der Grizzly Bar auf das Essen warten, surfen wir im Internet.
Walter Merkel von der
deutschen Vertretung
der schweizer Kaffeemarke
Blasercafé
heckt irgendwie mit Bruno über Facebook aus, wie man Princess dazu überreden kann, die Kaffeemarke zu wechseln. Ich bin zwar kein passionierter Kaffeetrinker, aber ich kann gutem von schlechtem Kaffee unterscheiden und hatte damals den Kaffee auf einem Flug mit Edelweiss Air von Zürich nach Berlin entdeckt und nach dem Lieferanten gefragt. Seitdem wird bei uns zu Hause der Kaffee nur noch getrunken.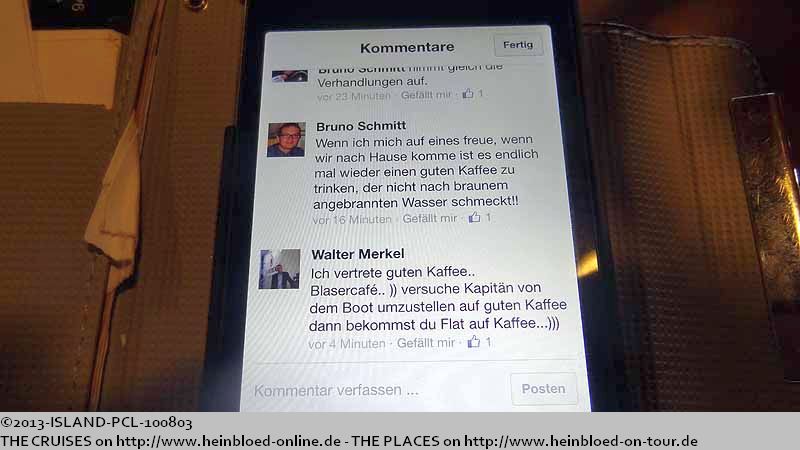 Walter Merkel from German representative of the Swiss coffee brand Blasercafé tried to plan with Bruno how to convince Princess to change their coffee brand. I am not a passionate coffee drinker, but I can differentiate between good and bad coffee and when I had the coffee on a flight of Edelweiss Air from Zurich to Berlin I asked immediately for the supplier. Since then we have only their brand at home.

30 minutes later and nothing happened.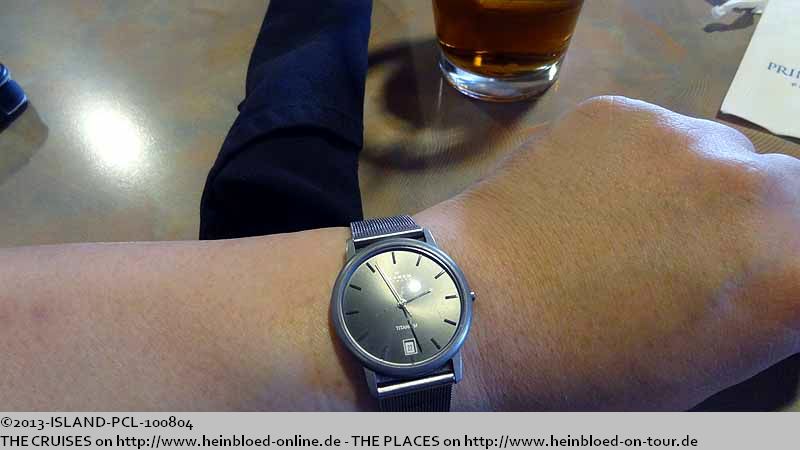 30 Minuten und es passiert immer noch nichts.
Nach weiteren 15 Minuten bekommen wir endlich das Essen.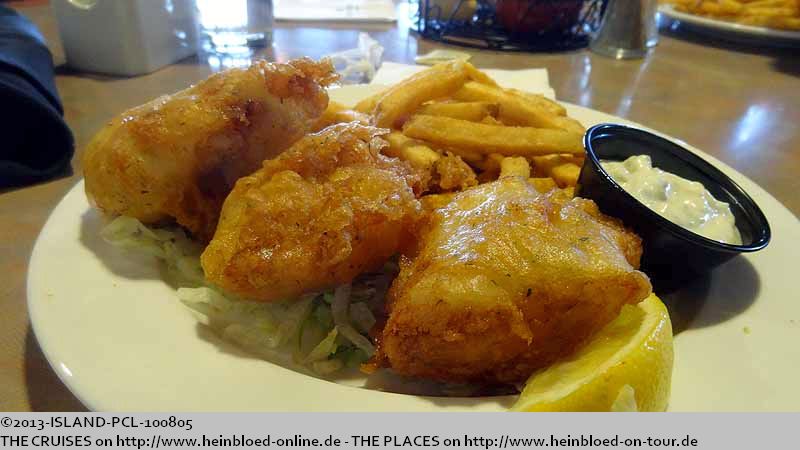 15 minutes more before we got finally our food.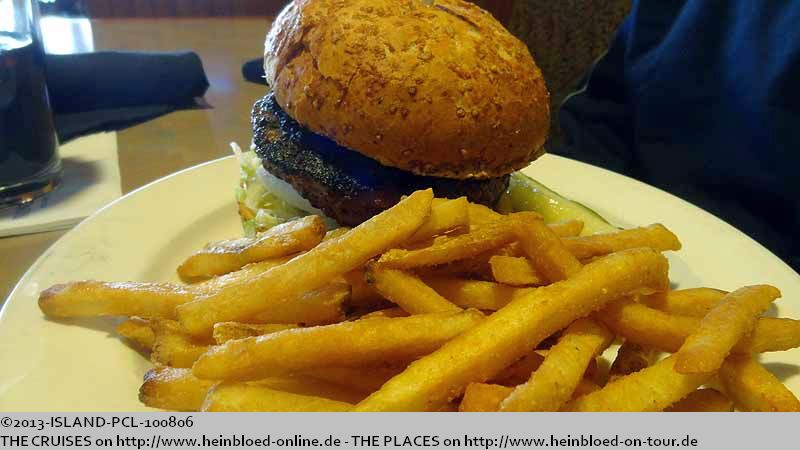 Wenigstens gibt es hier dunkle Servietten, die es auf dem Schiff nicht gibt.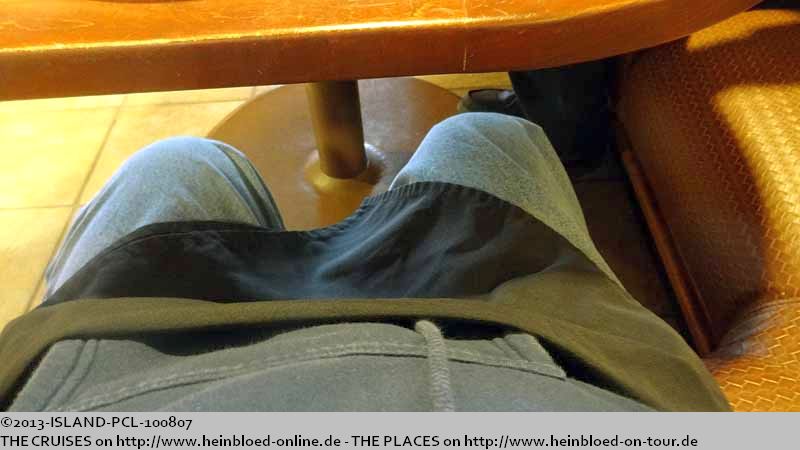 At least we had dark napkin which we could not get on the ship.

And then it took an eternity before we could pay.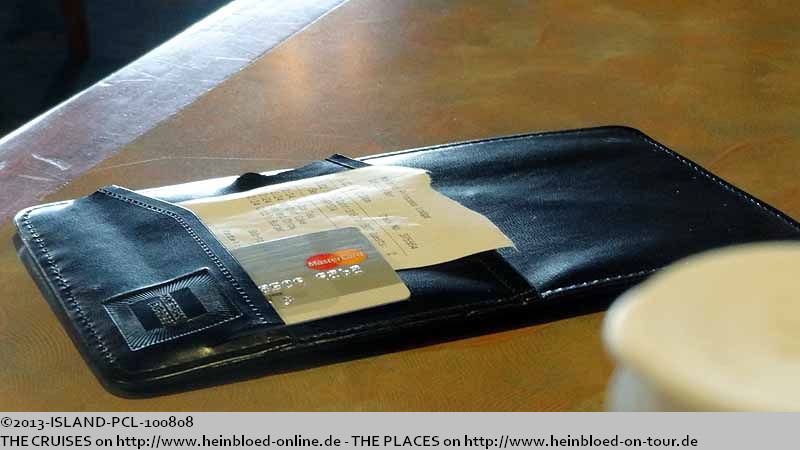 Und dann dauert es wieder ewig, bis dass wir bezahlen können.
Unsere Tickets für den Transfer.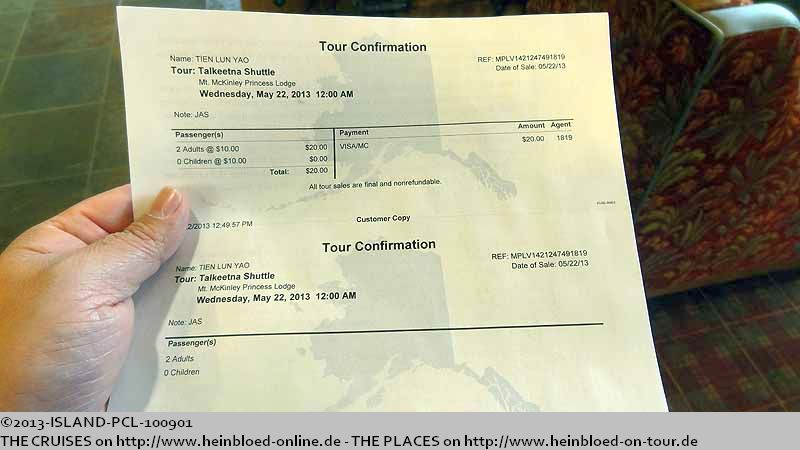 Our tickets for the transfer.

Just in front of the main building we departed.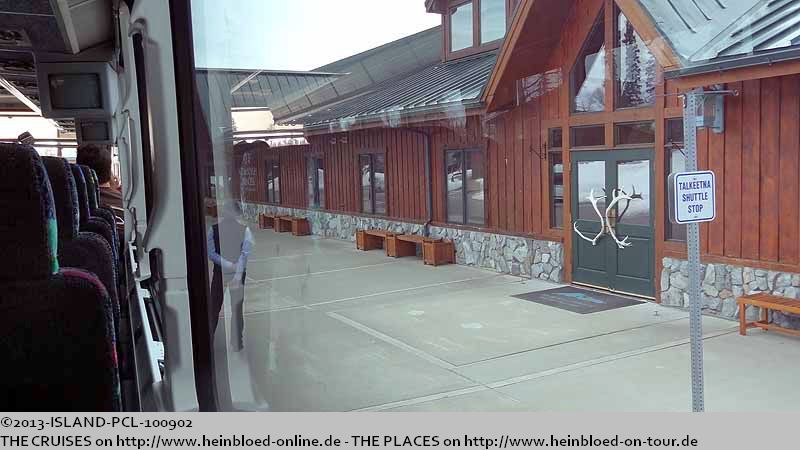 Direkt vor dem Hauptgebäude geht es los.
Und direkt quasi zum Ortseingang neben den Gleisen in Talkeetna geht es hin.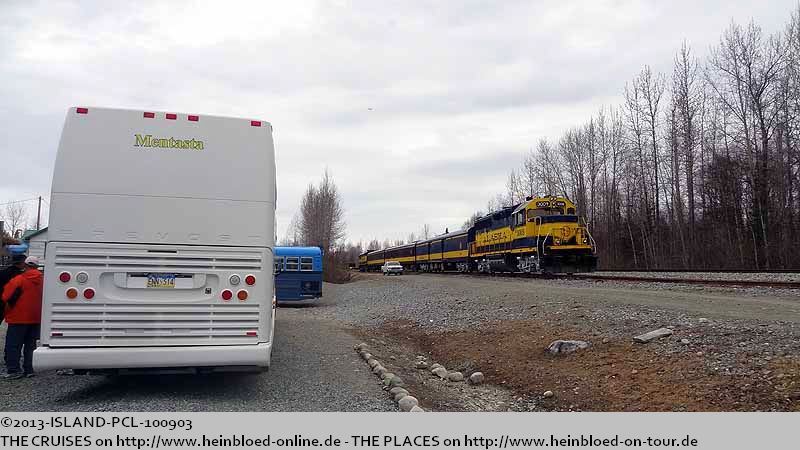 And more or less direct we went to the edge of the little town next to the tracks in Talkeetna.

They used great tour buses.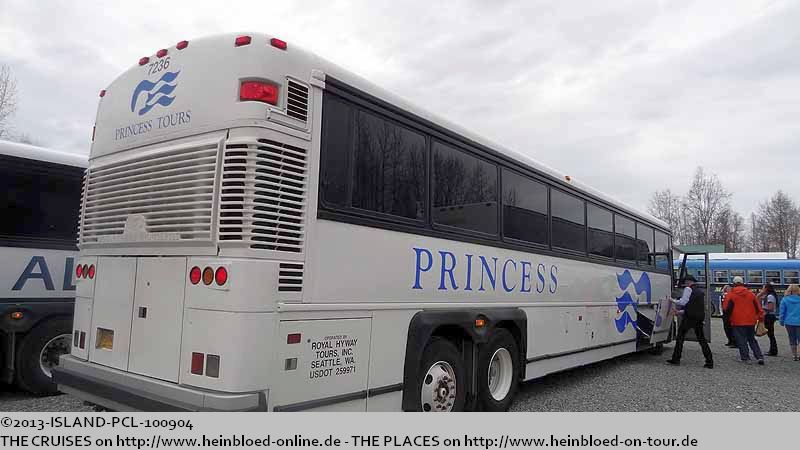 Hier werden anständige Tourbusse eingesetzt.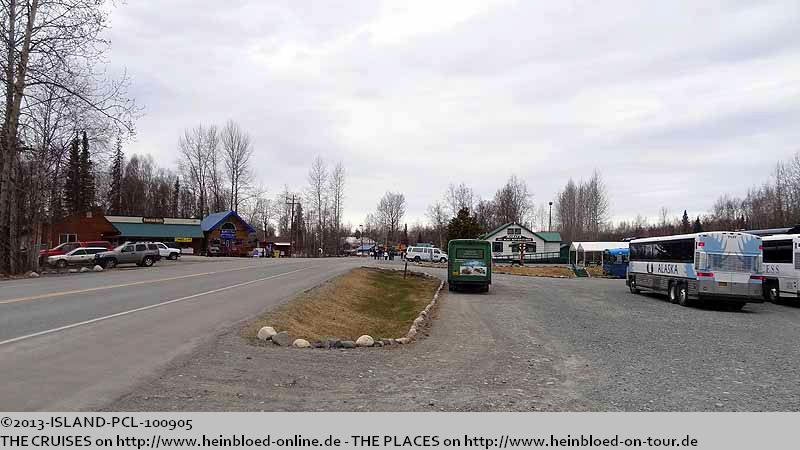 Somehow we felt lost.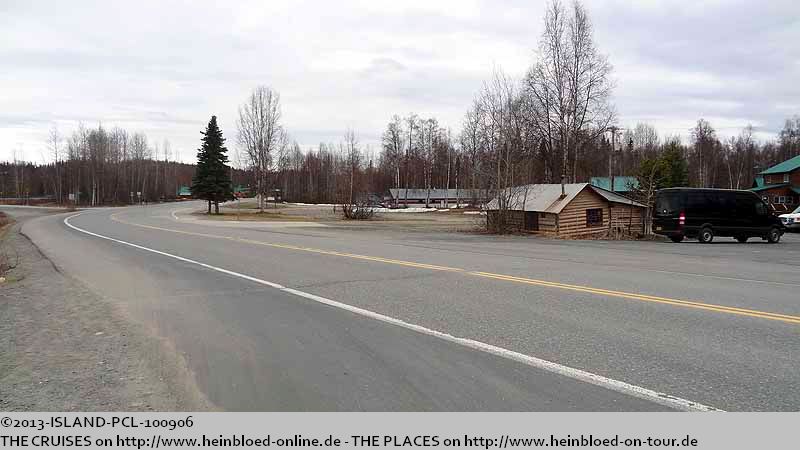 Man kommt sich etwas verloren vor.
Wenn man ein kleines Stückchen zurückläuft, kommt man einen Bahnübergang.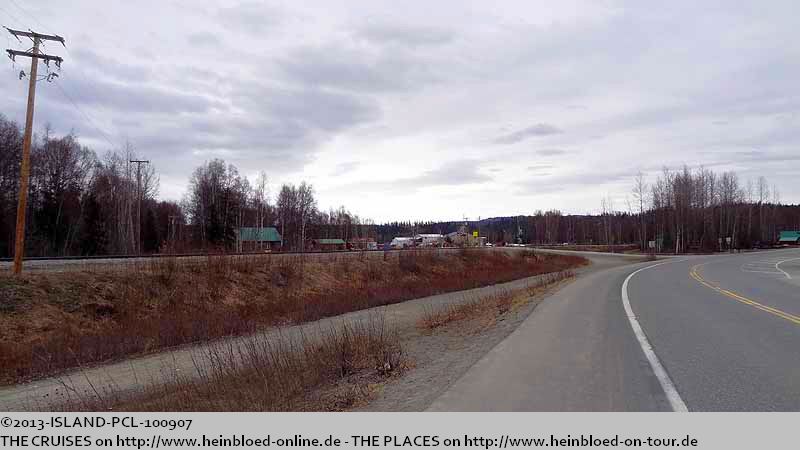 We need to return a little upto to the railroad crossing.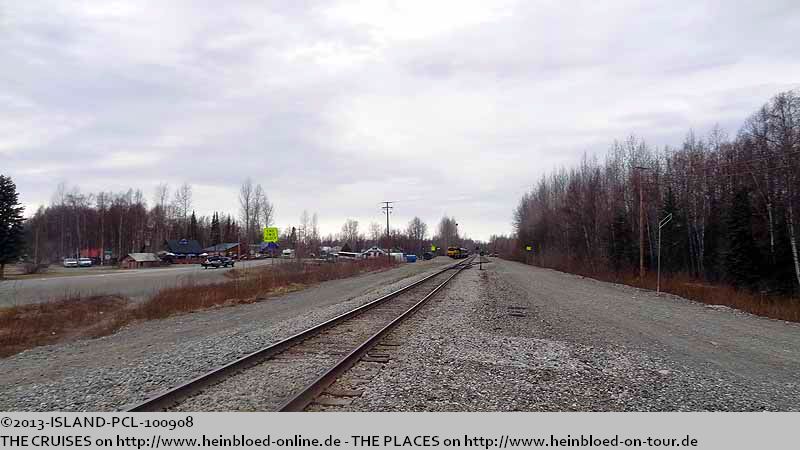 Wir hatten zwei Touren vorab gebucht und teilweise angezahlt: Die Schlauchbootfahrt in Denali, für die wir ja den schönen persönlichen Brief bekamen und für einen Flug zum Mt. McKinley.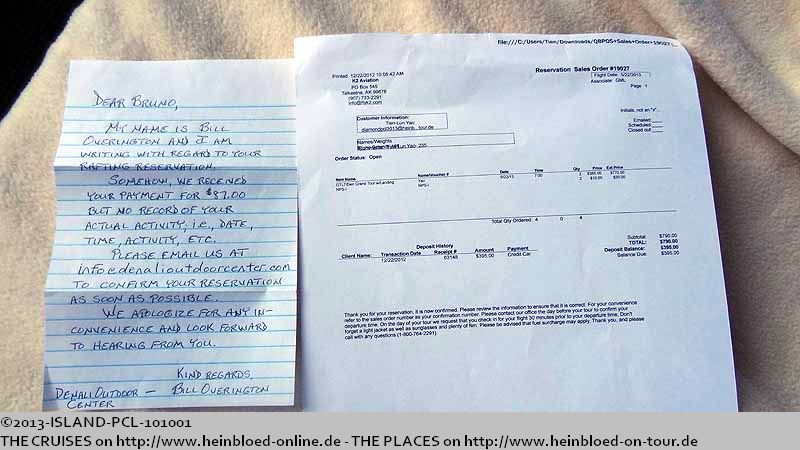 We booked two tours prior from home and made a deposit. The rafting tour at Denali for which we got the personal letter and the flight to Mt. McKinley.

Just cross the railroad crossing and one more minute to walk until you reached the airport.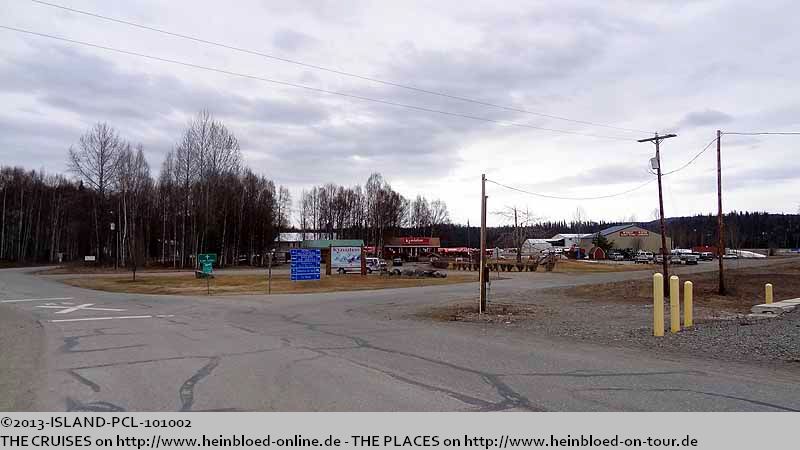 Über den Bahnübergang und eine Minute weiter und ist bereits am Flughafen.
Direkt am Eingang sitzt
K2 Aviation
.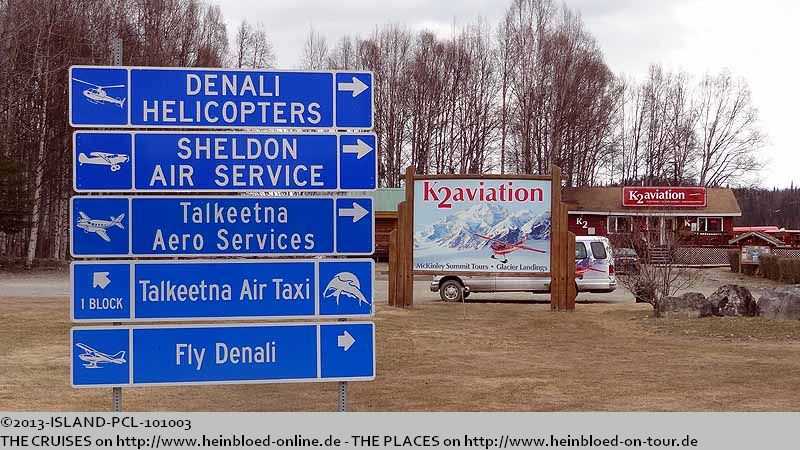 Just at the entry you found K2 Aviation.

We requested friendly if it might make sense to leave earlier and we were told that the sight would permit a flight and we could start immediately. We booked the Denali Grand Tour with a glacier landing.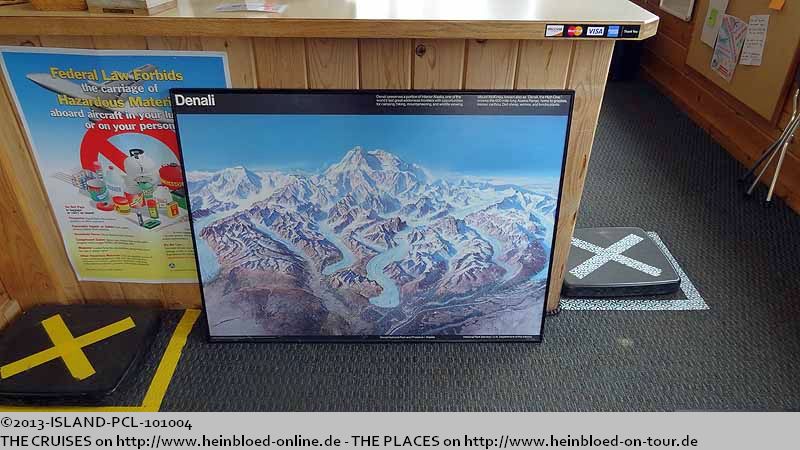 Wir fragen freundlichst an, ob es ggfls. Sinn macht, dass wir früher starten und man sagt uns, dass die Sicht einen Flug erlaubt und wir tatsächlich gleich starten könnten. Gebucht hatten wir die
Denali Grand Tour mit einer Gletscherlandung
.
Da wir feste Schuhe anhaben, verzichtet man darauf, uns mit festem Schuhwerk auszustatten.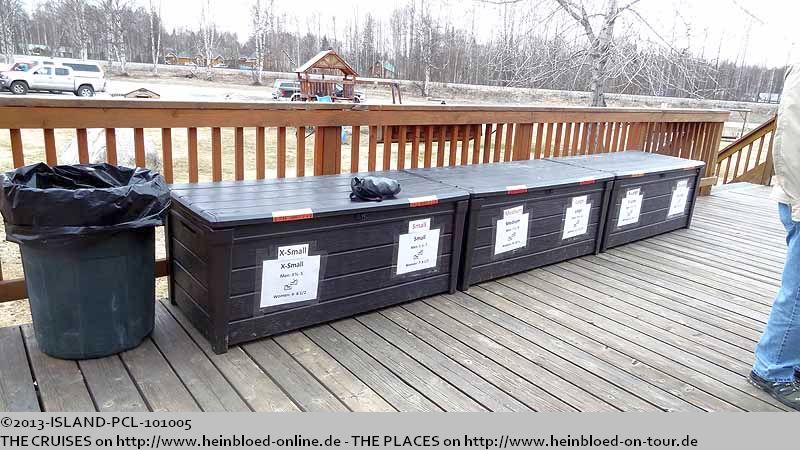 As we had solid shoes they did not asked us to change the shoes.

Immediately we had a small plane for us ready.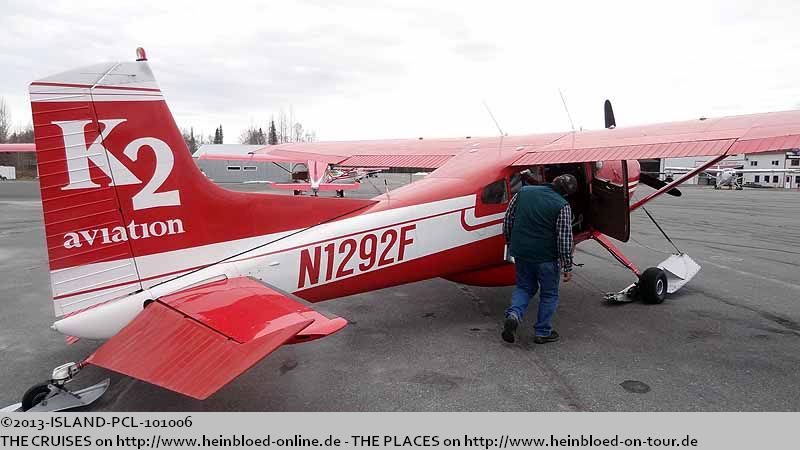 Sofort steht eine kleine Maschine für uns bereit.
Jeff erklärt uns die Sicherheitsmaßnahmen und wo wir ggfls. die kleinen Tüten finden.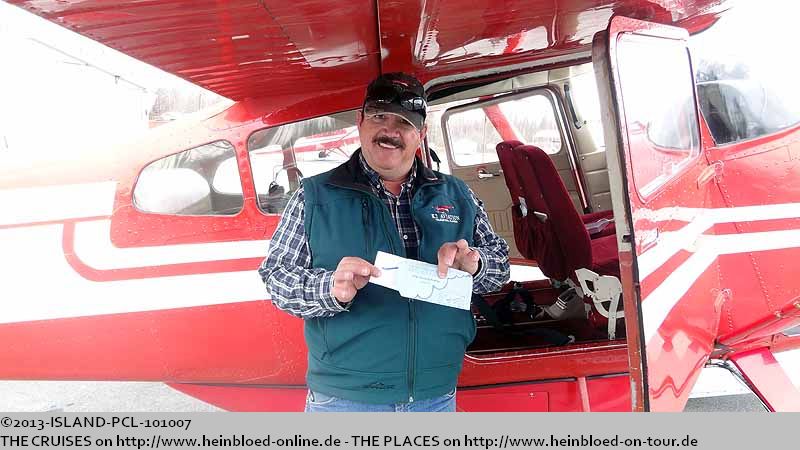 Jeff explained us the safety rules and where we might find the little bags.

We made the arrangement that Bruno would sit next to Jeff in front on the outbound flight and me later on the return flight. But to let you know ahead: especially without any other passenger: for taking pictures, the back seats were much better.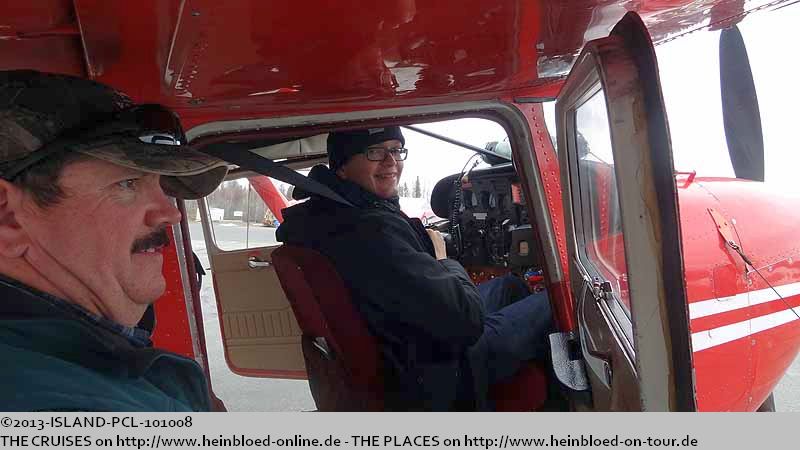 Wir haben uns geeinigt, dass auf dem Hinflug Bruno neben Jeff vorne sitzt und ich dann auf dem Rückflug. Um es vorweg zu sagen: zum Fotografieren ist die Rückbank besser. Vor allem, wenn sonst niemand mehr mitfliegt.
Wir sind mit einer Cessna 185 unterwegs.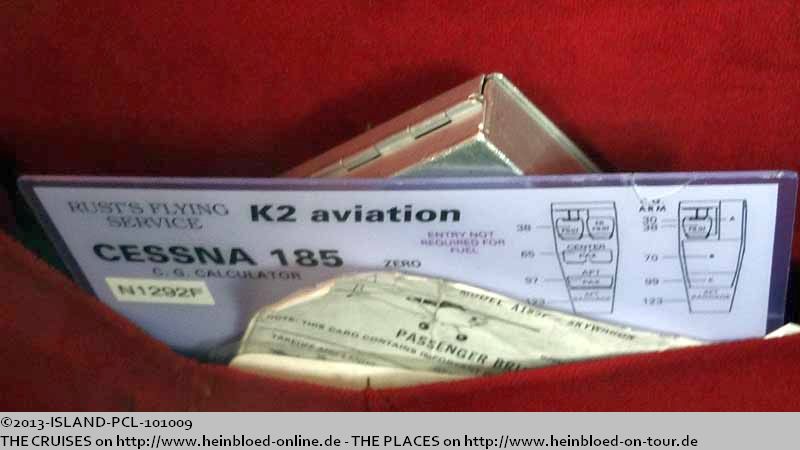 We had flight in a Cessna 185.
Die anderen Reisen in diesem Blog/
The other voyages in this blog: