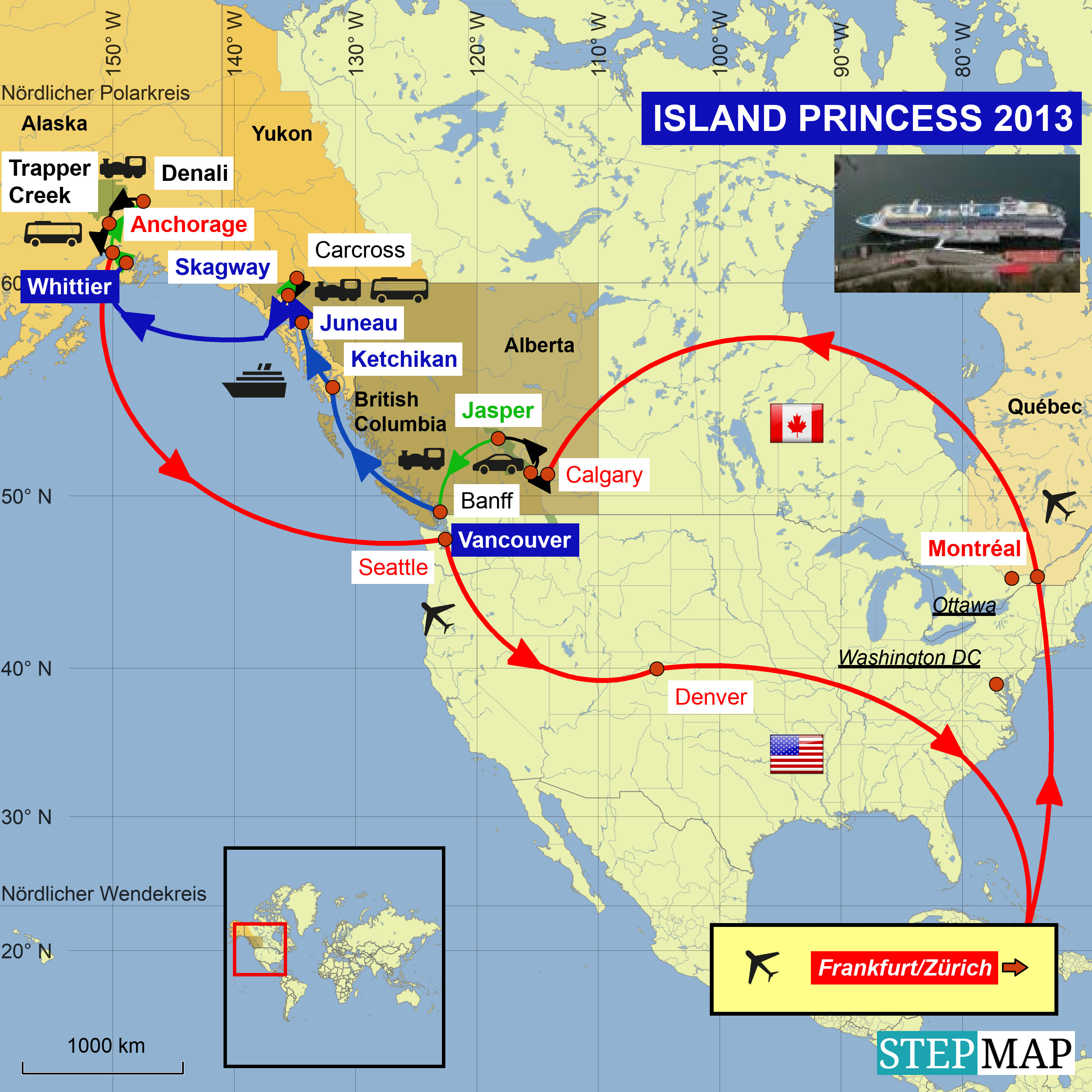 Bei 5.640 Fuß (= 1.719 m) landen wir auf einem Gletscher.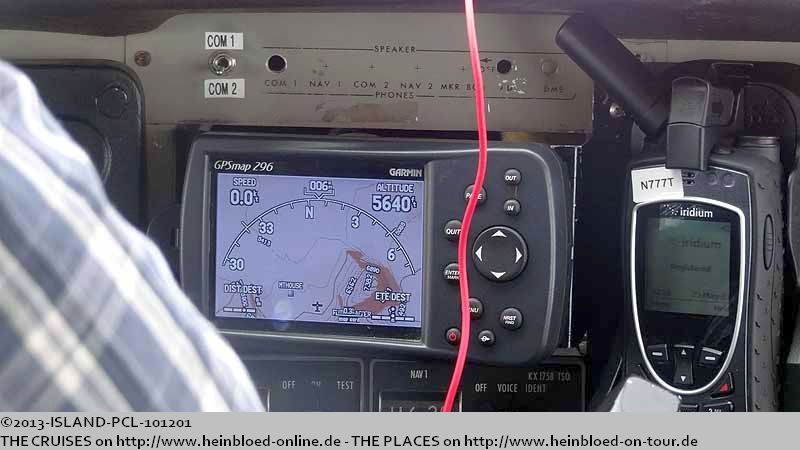 At 5,640 feet we landed on a glacier.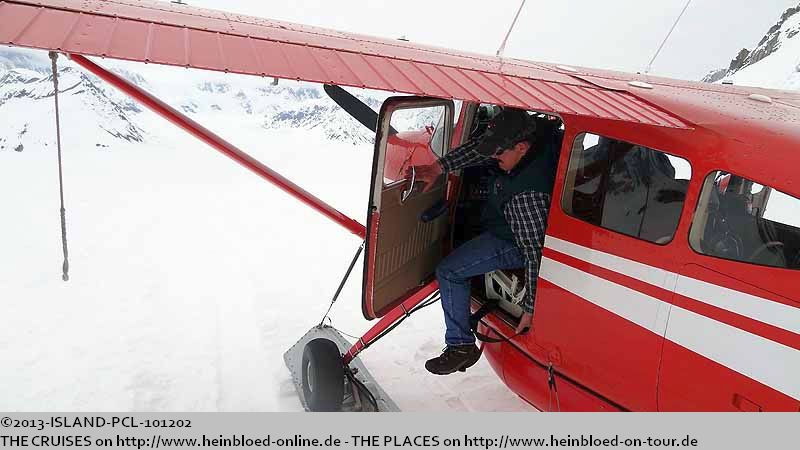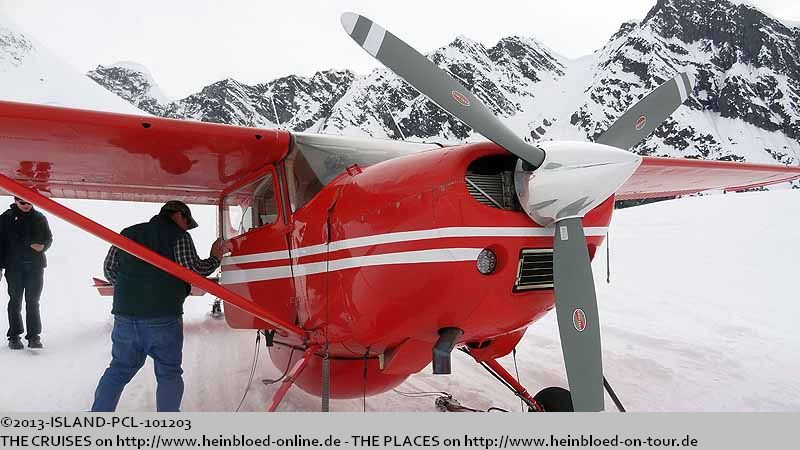 We landed on skis.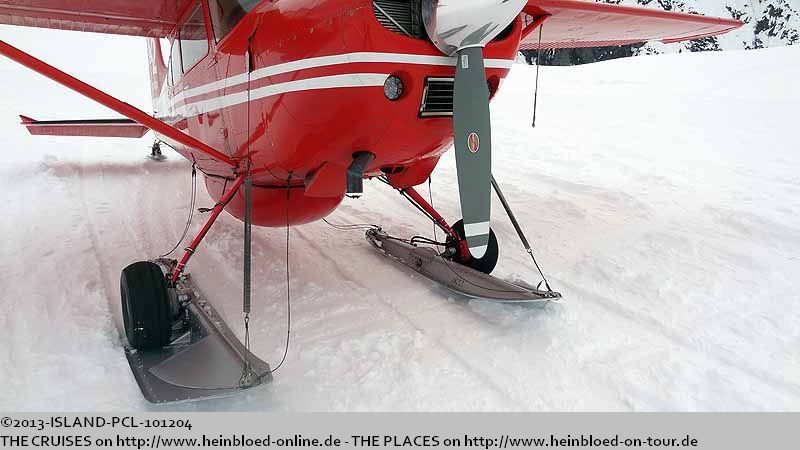 Wir sind auf Skiern gelandet.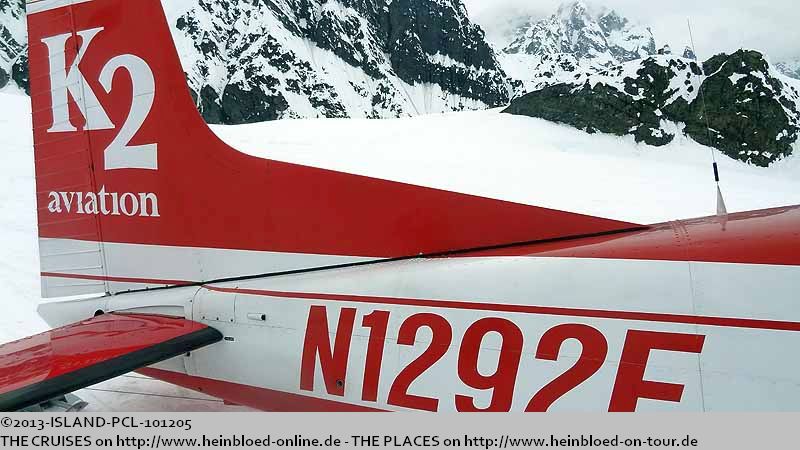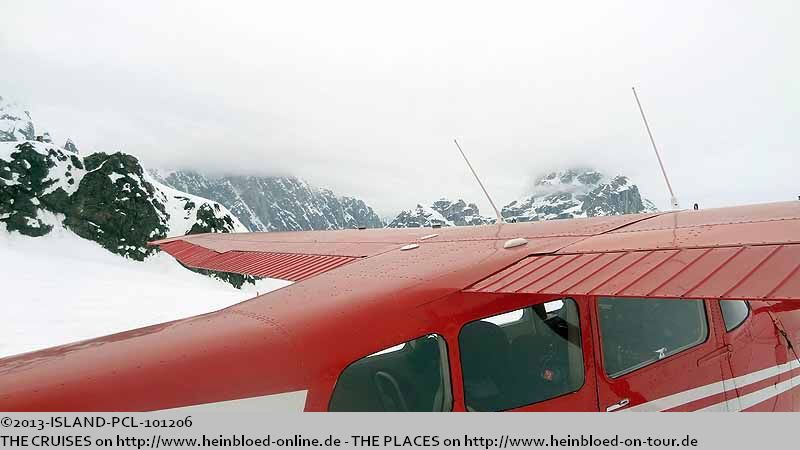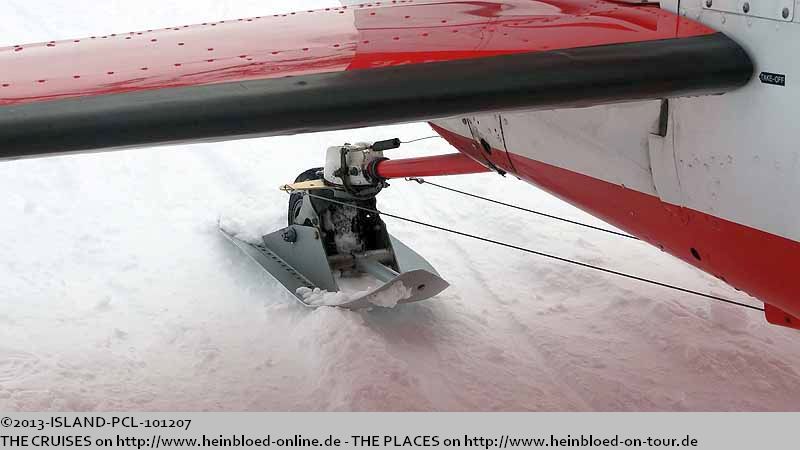 We were only impressed.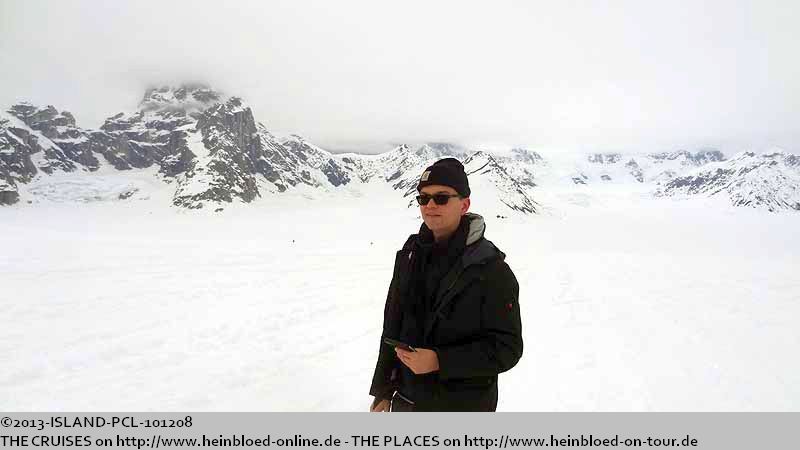 Wir sind nur erstaunt.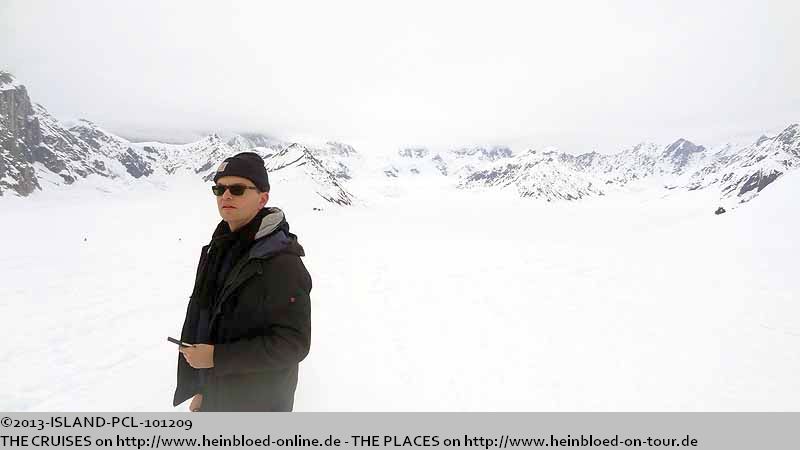 A crapper...

Ein Klohäuschen...
und absolute Stille... NICHTS... GAR NICHTS... hört man. Jeder Laut wird absorbiert. Außer man schreit so laut, dass man sein eigenes Echo hört... und das war sehr beeindruckend.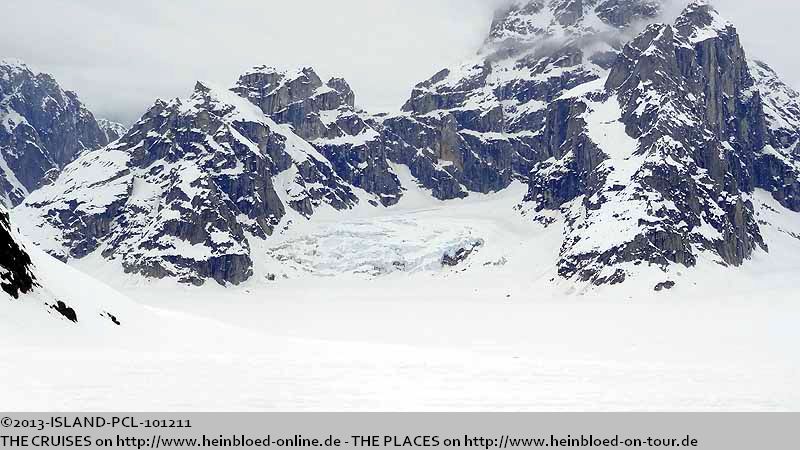 and absolute silence... all you can hear was NOTHING... JUST NOTHING... Every little sound was absorbed. But you cried as loud as you could hear your own echo... it was very very impressive.

Ein paar Wanderer kommen vorbei. Die Schlitten dienen als Orientierung: nur wenn Jeff die Schlitten aus 2 1/2 Meilen Entfernung sieht, landet er. Und er erklärt uns, dass er auch schon mal ein paar Wochen lang nicht landen kann. In sofern haben wir Glück.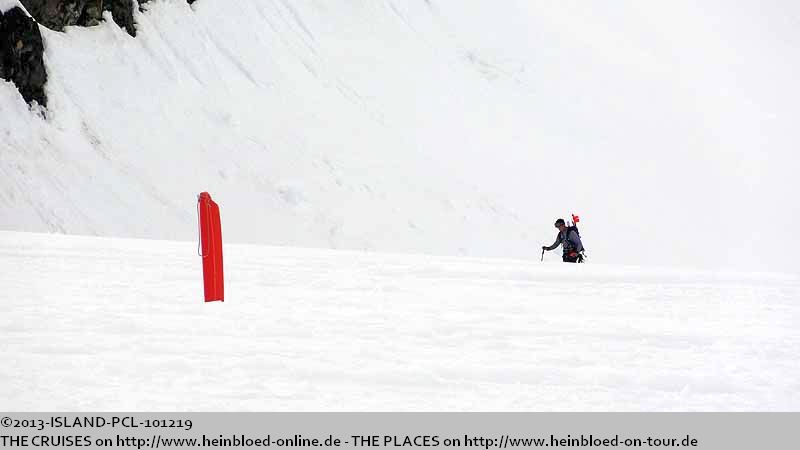 Some hikers came by. The slides were used as orientation: only if Jeff saw them from a distance of 2 1/2 miles, he would land. And he explained that it could happen that he could not land for weeks. So far we had luck.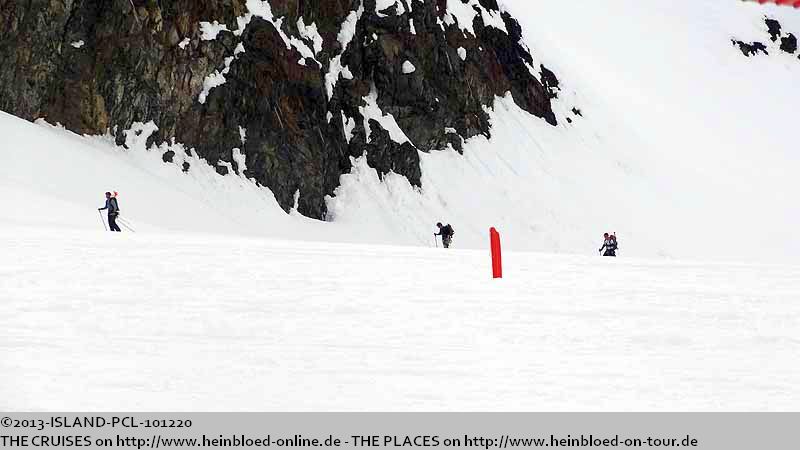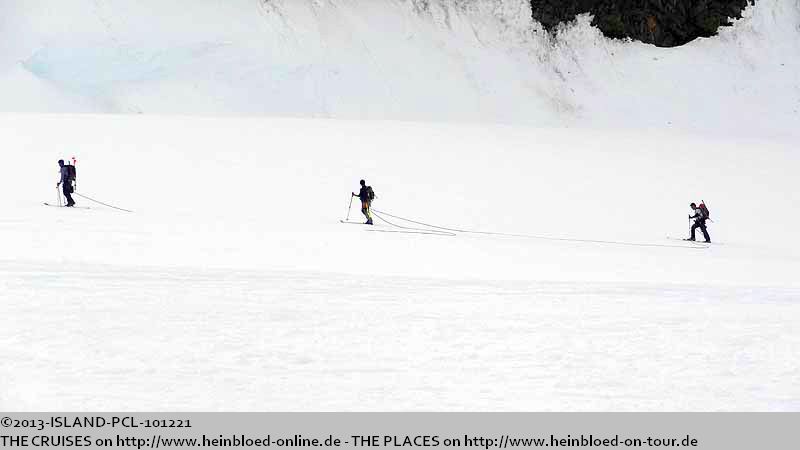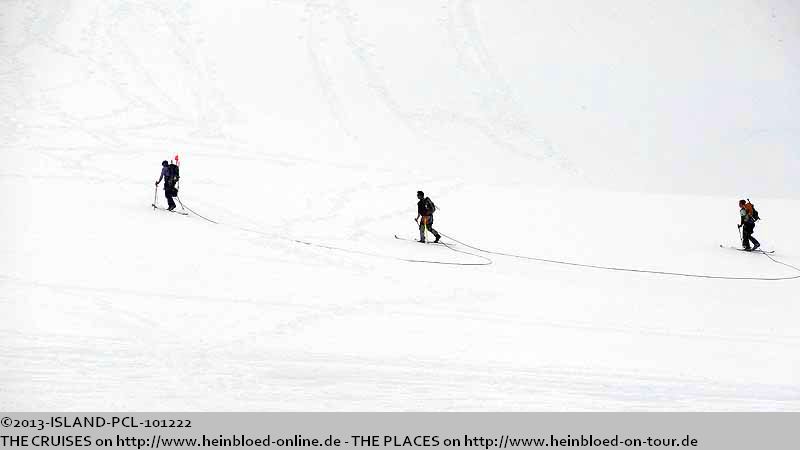 Jeff meint, dass es so aussieht, als ob die Sonne herauskommen will.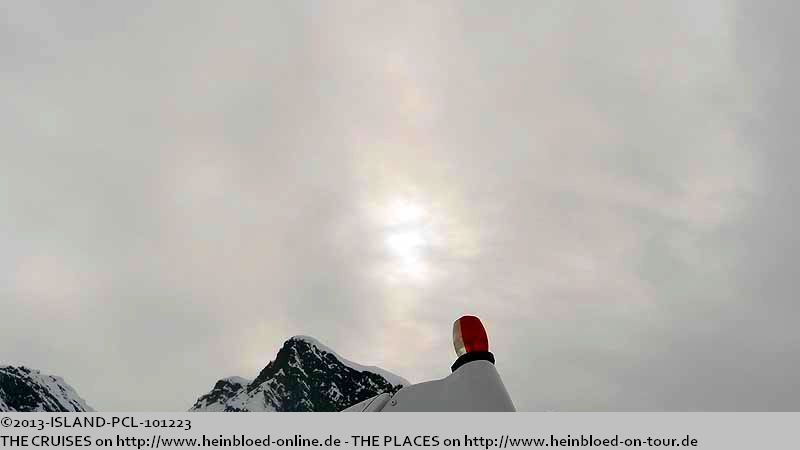 Jeff said that it looked like that the sun would appear.

After roughly 30 minutes we needed to head back.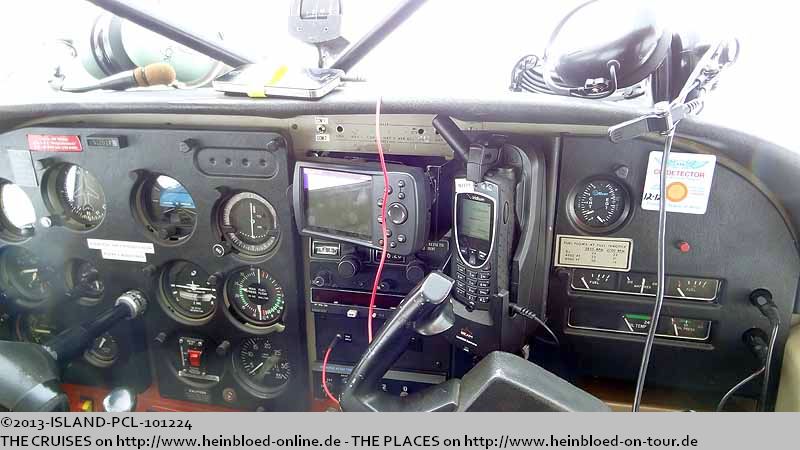 Und nach einer knappen halben Stunde geht es wieder zurück.
Die anderen Reisen in diesem Blog/
The other voyages in this blog: