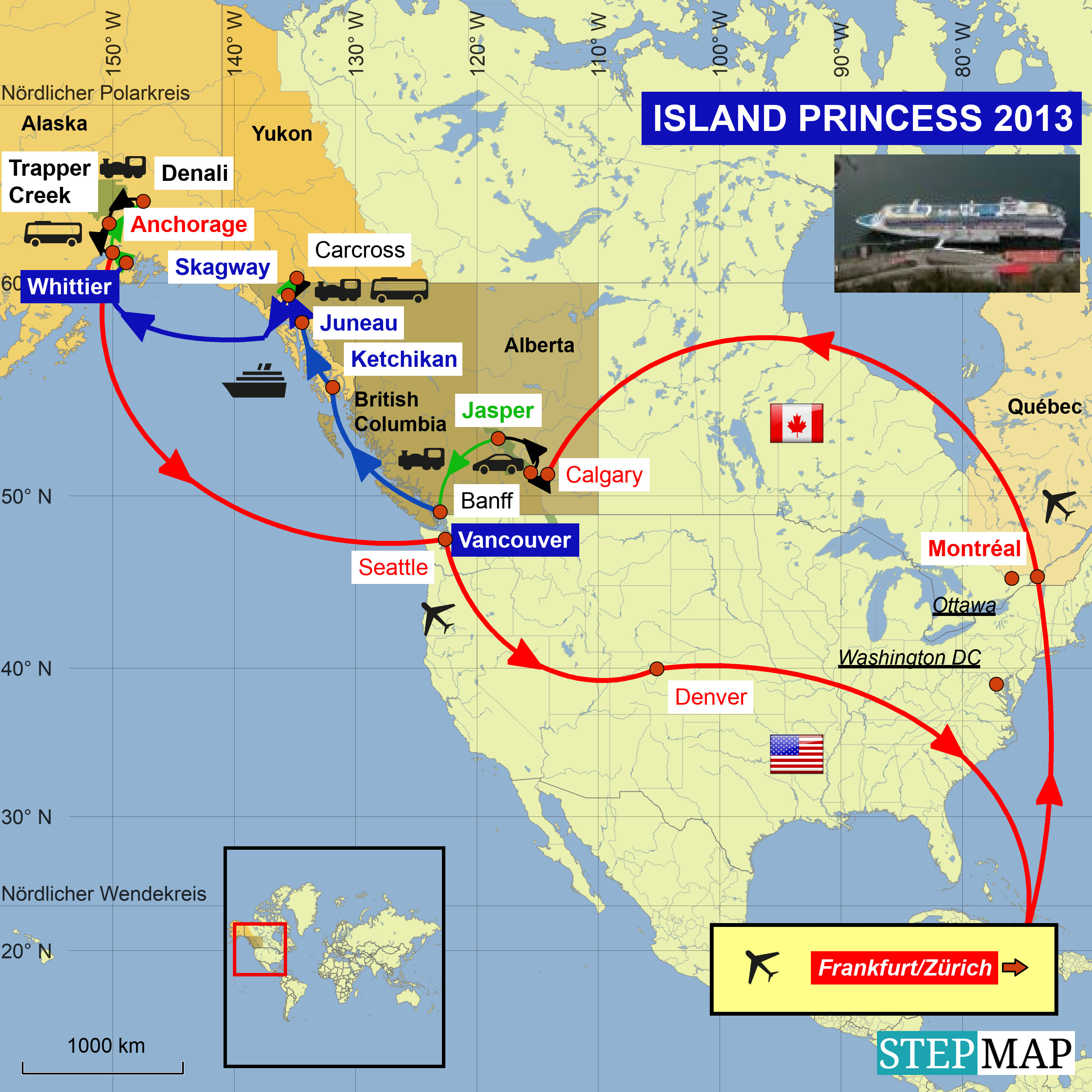 The Sanctuary liegt auf der ISLAND PRINCESS am Heck und ist nur über diese Gänge oder wenn man es weiß durch das Fitness-Studio zu erreichen.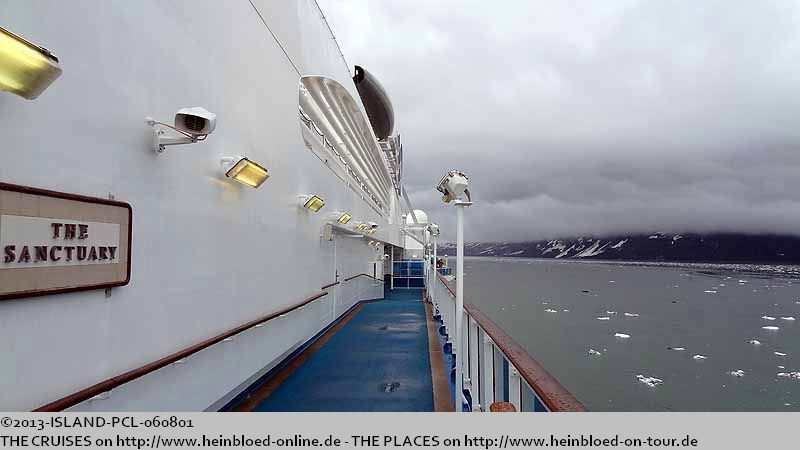 The Sanctuary was located on ISLAND PRINCESS at the aft and was only reachable by walking along the outside ways or if you knew by walking through the gym.

There was no reception desk, so everyone can get in.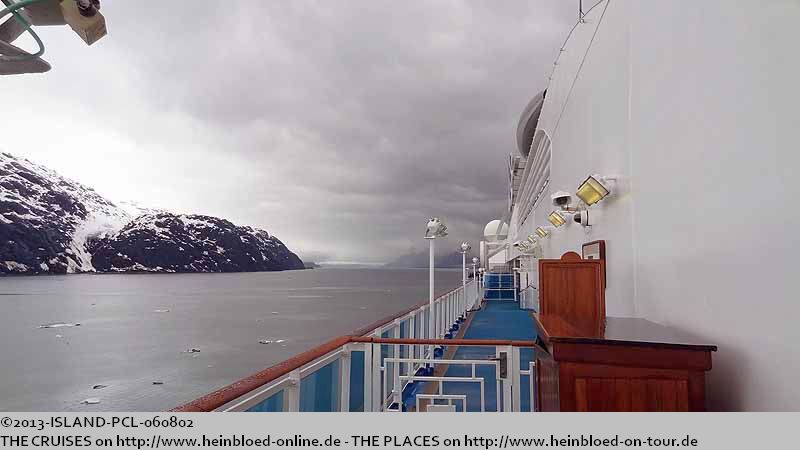 Einen echten Empfang gibt es nicht, so dass jeder zunächst reinkam.
Dass das eigentlich kostet wird dann auch vielen einfach ignoriert. Nach wenigen Minuten werden die meisten angesprochen und nach den Tickets gefragt und dann freundlich rausgeworfen.

Many ignored that you had to pay extra. Most of them were contacted by the crew and asked for their tickets and then thrown out amicably.

The ranger explained to us that we had the luck to see so many ice cakes in the water and it should be an unusual event we could see from a cruise ship.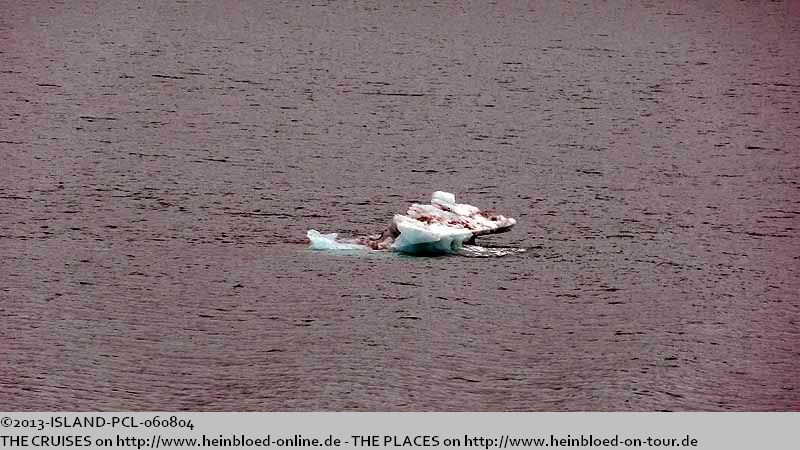 Die Ranger erklären uns, dass wir Glück haben, da noch so viele Eisschollen im Wasser sind und das ein ungewöhnliches Ereignis ist, das man mit einem Kreuzfahrtschiff erlebt.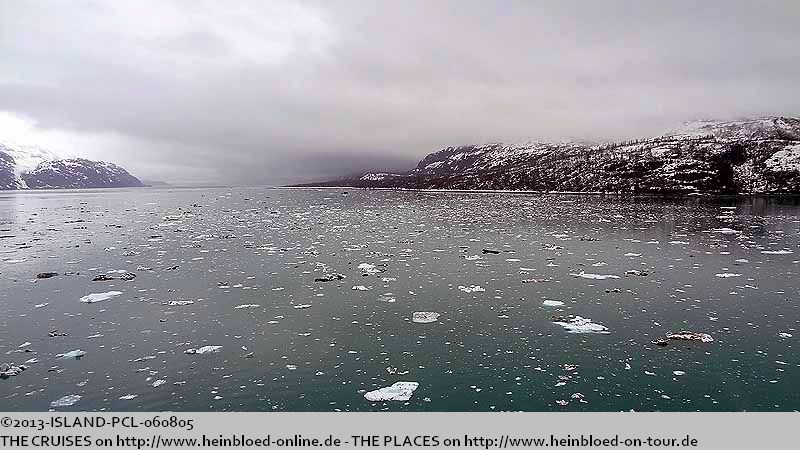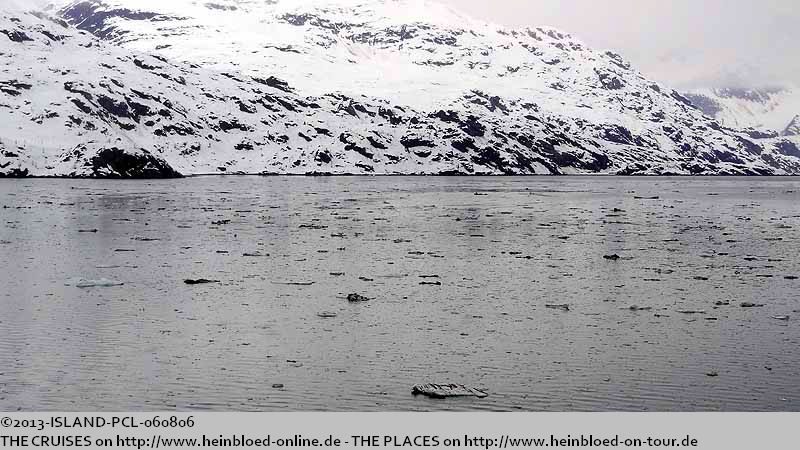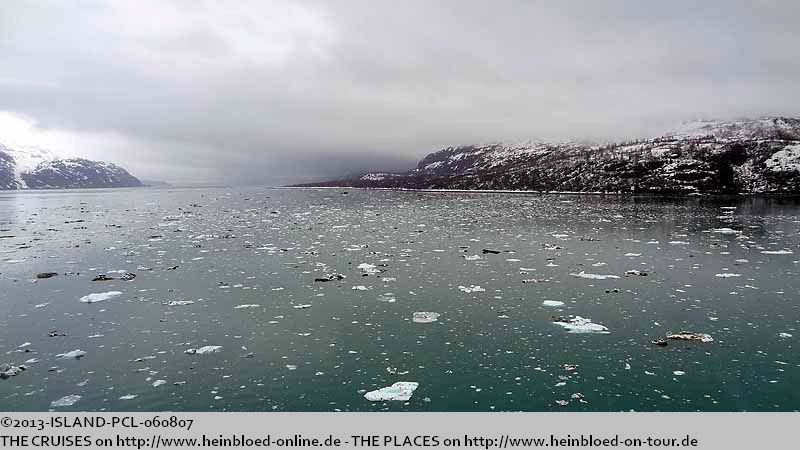 It started to rain a little bit. So I stayed just under the cabana but they had to cover the loungers.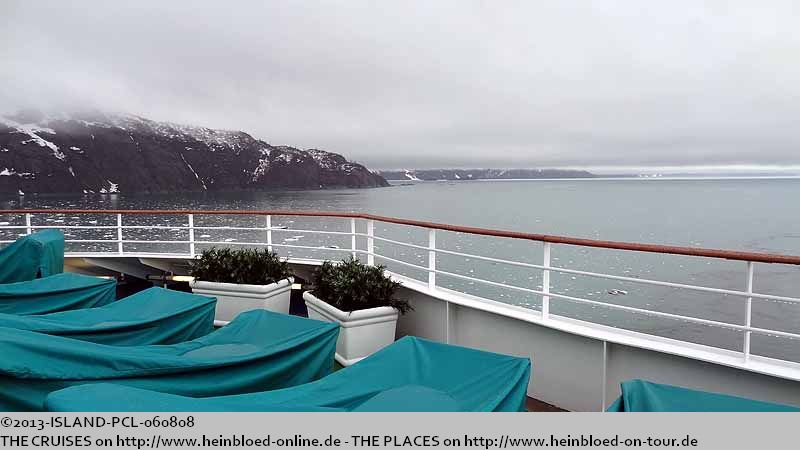 Es fängt an, ein wenig zu regnen. So bleibe ich einfach unter der Cabana stehen, aber die Sonnenstühle werden abgedeckt.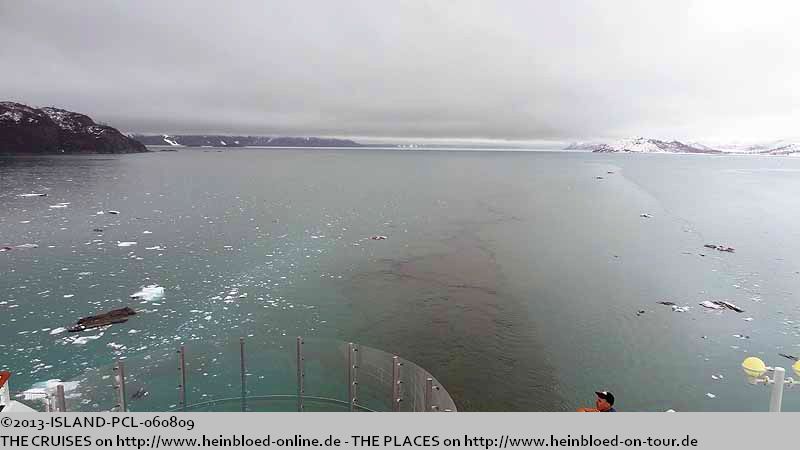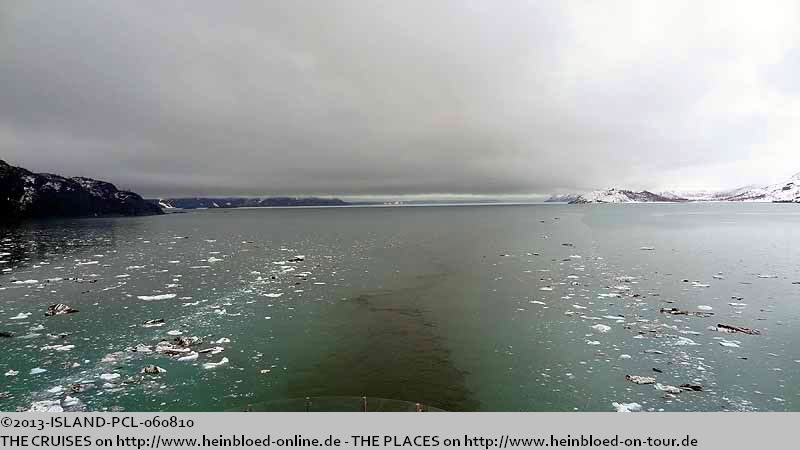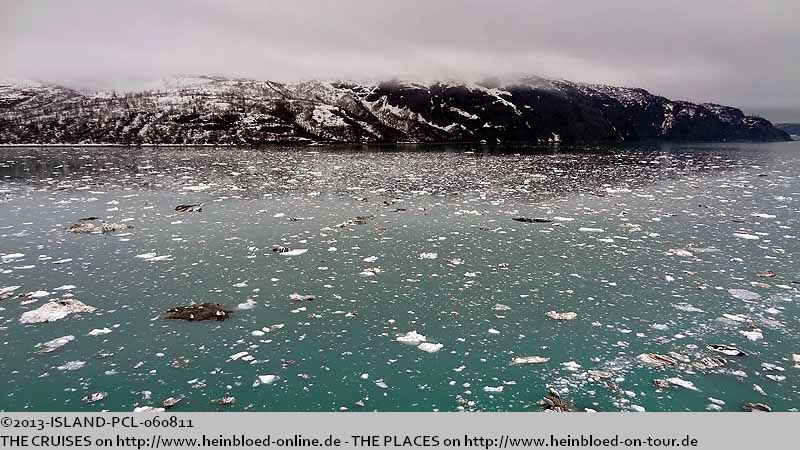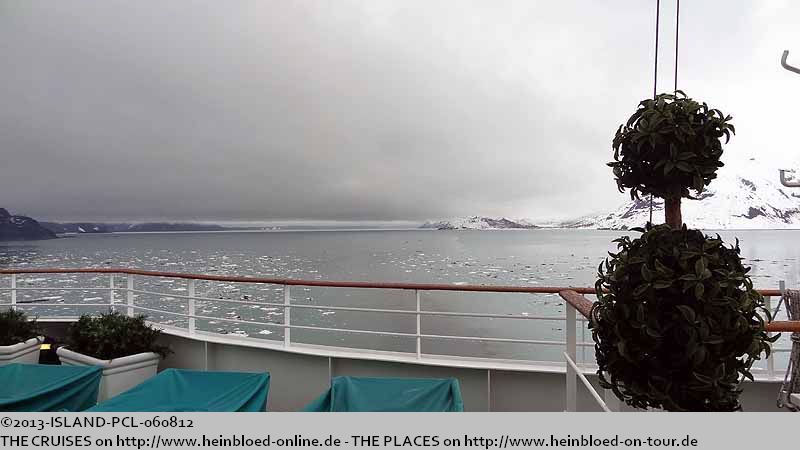 Da ich keine Mimosa (Sekt-Orange) trinke, bekomme ich halt nur einen Orangensaft pur.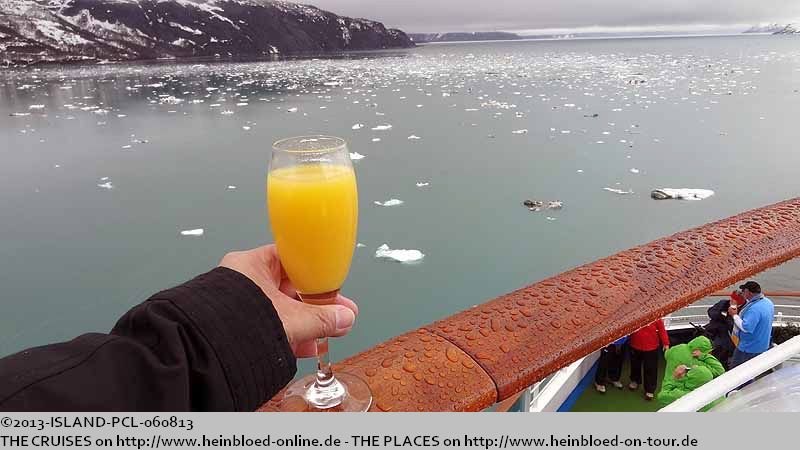 As I did not drink any Mimosa I just got a glass orange juice.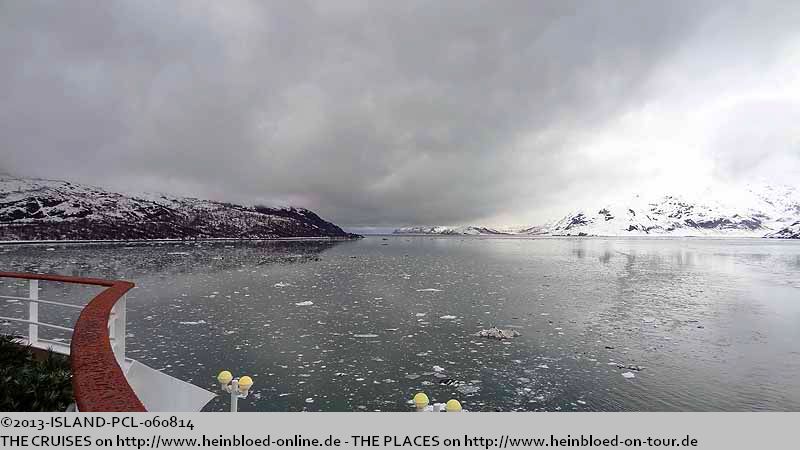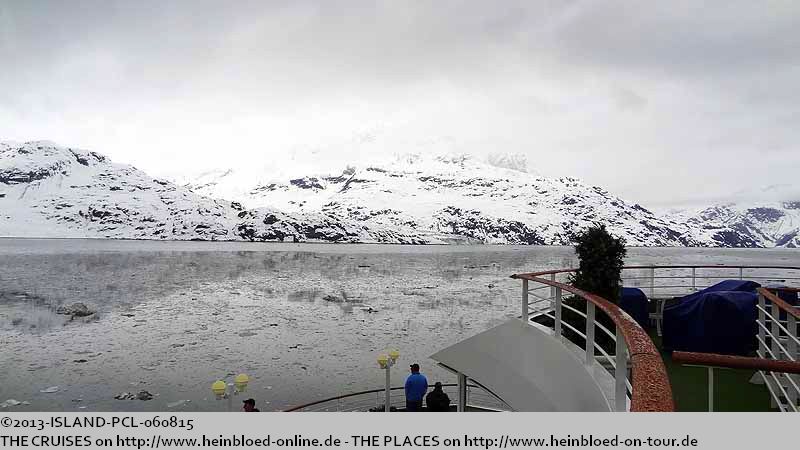 Well... finally we made it... we were at the end of the bay.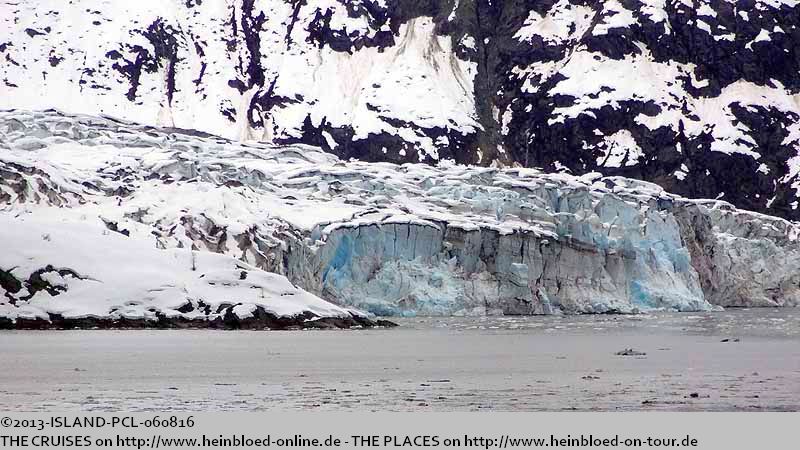 Tja... und dann war es soweit... wir sind fast am Ende der Bucht.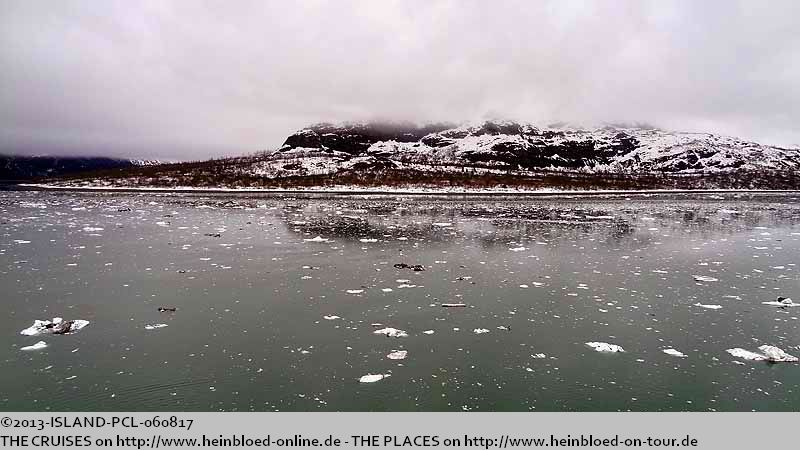 It was just mystic.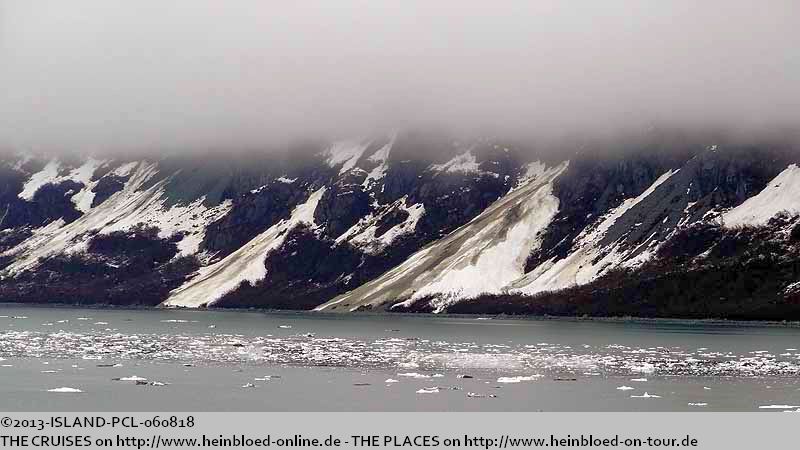 Es war einfach mystisch.
Wir aber waren am Heck des Schiffes...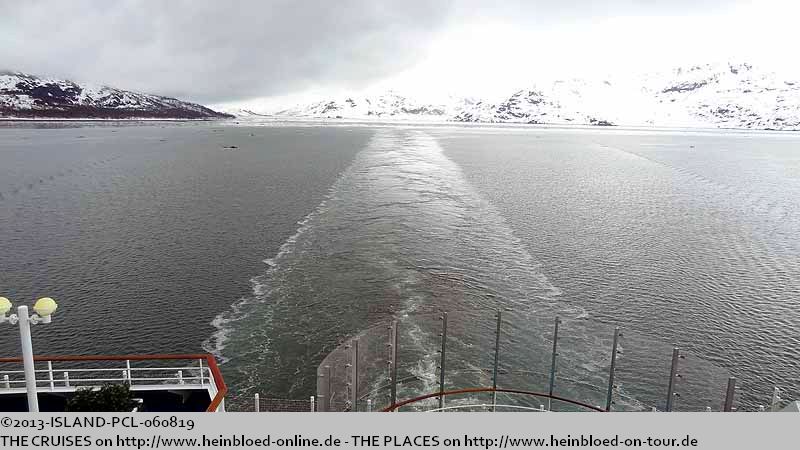 But we were at the bow of the ship...

Would it be a jacuzzi I would place myself inside.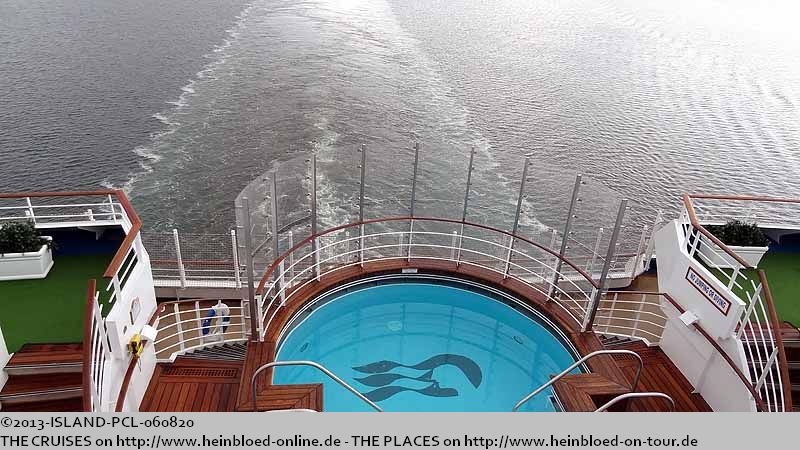 Wäre es ein Whirlpool, hätte ich mich reingesetzt.


Man steht schon mit einem offenen Mund da.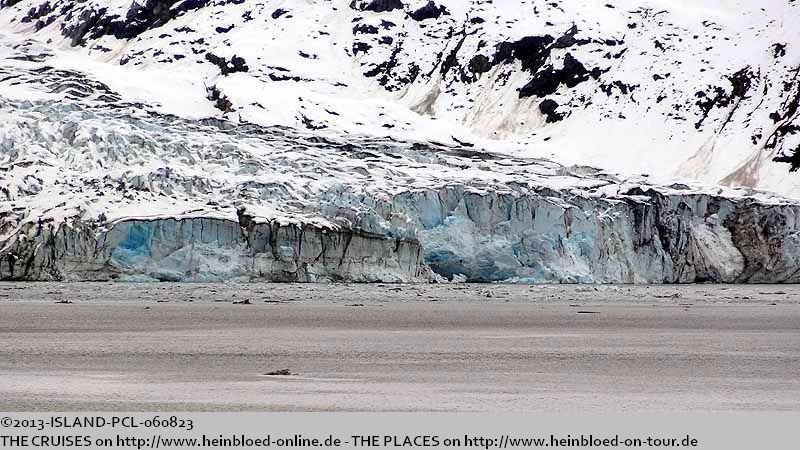 You just stand there with an open mouth.

Would the clouds disappear now?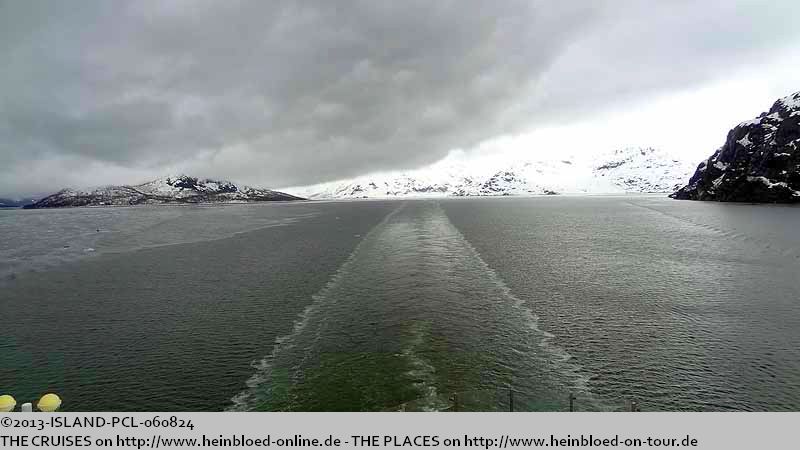 Verschwinden jetzt die Wolken?

Well that was a glacier too.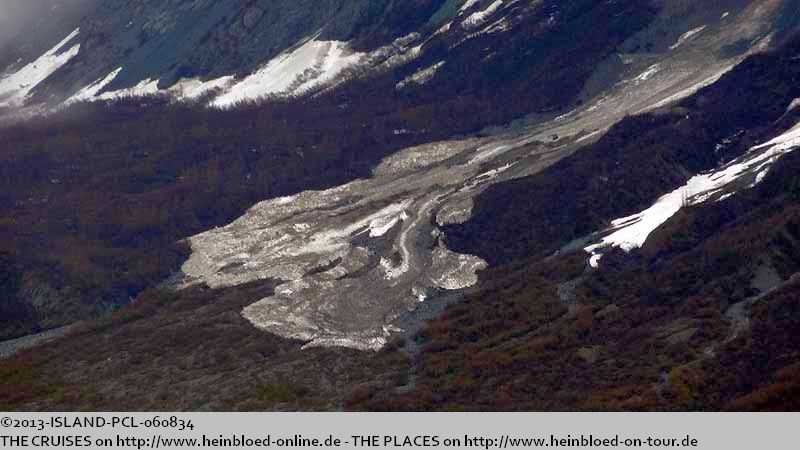 Auch das ist ein Gletscher.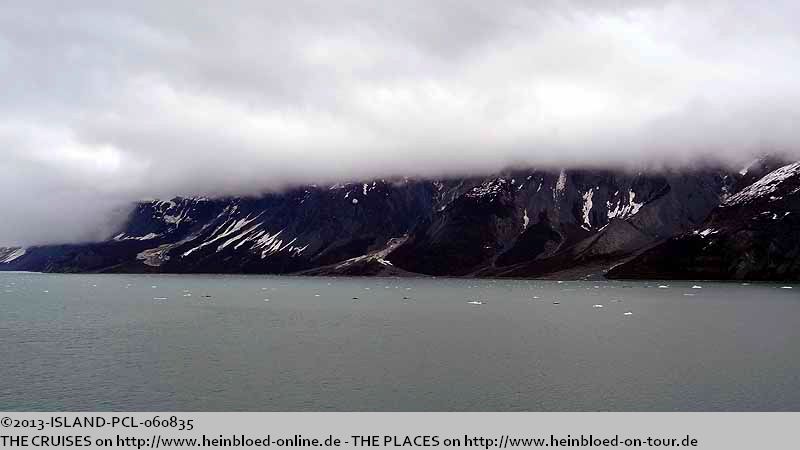 And then the Captain of the ship turned around its own axle and so we had the aft close to the glacier (They all had a name, but I could not remember them).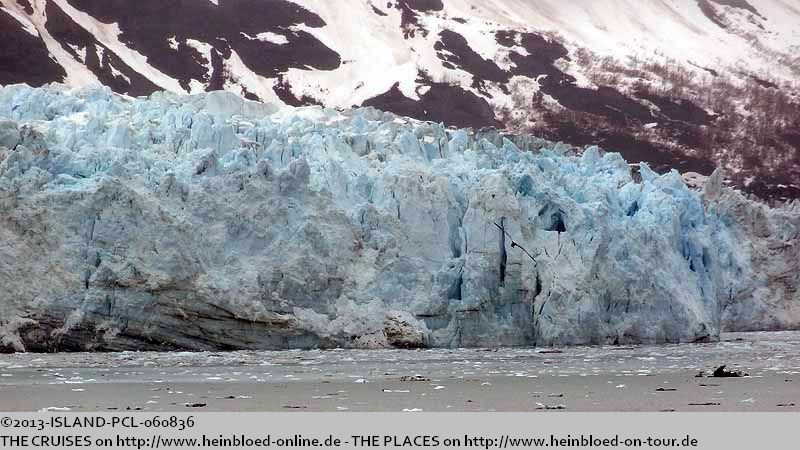 Und dann dreht der Kapitän das Schiff um die eigene Achse und wir sind auch am Heck nahe an den Gletschern (Sie haben alle einen Namen, aber das kann ich mir eh nicht merken).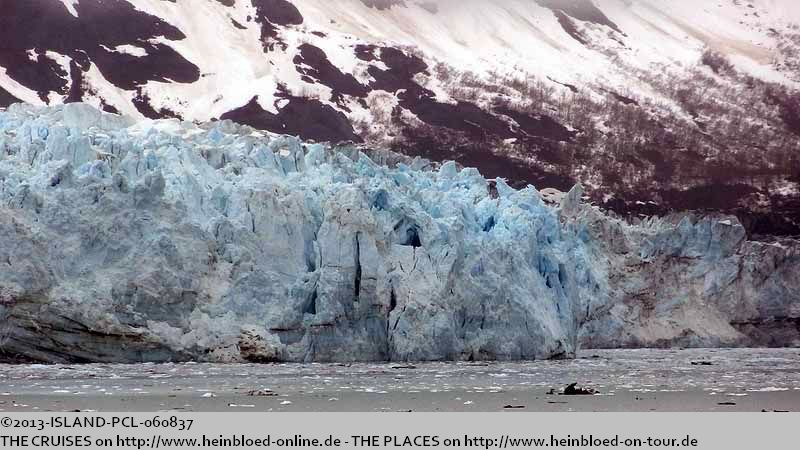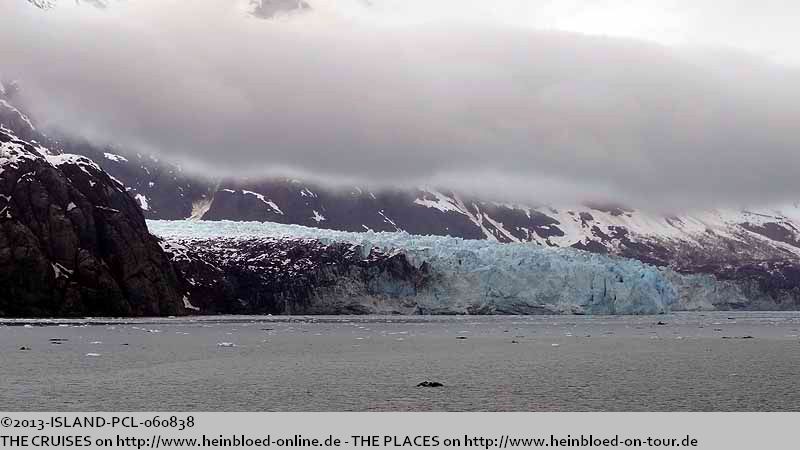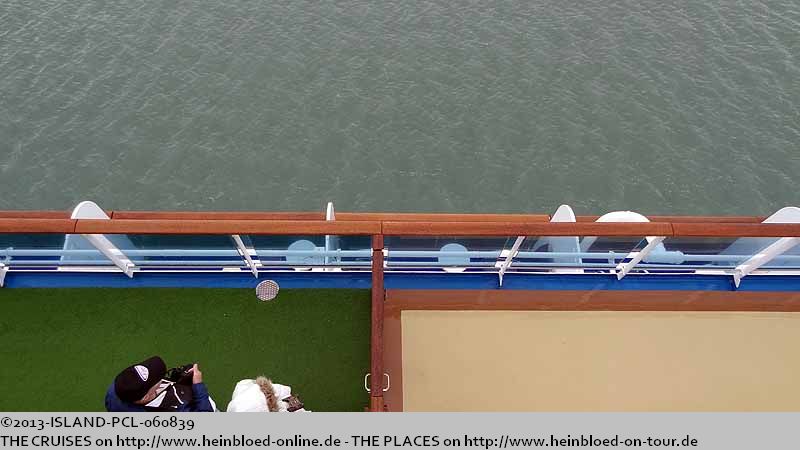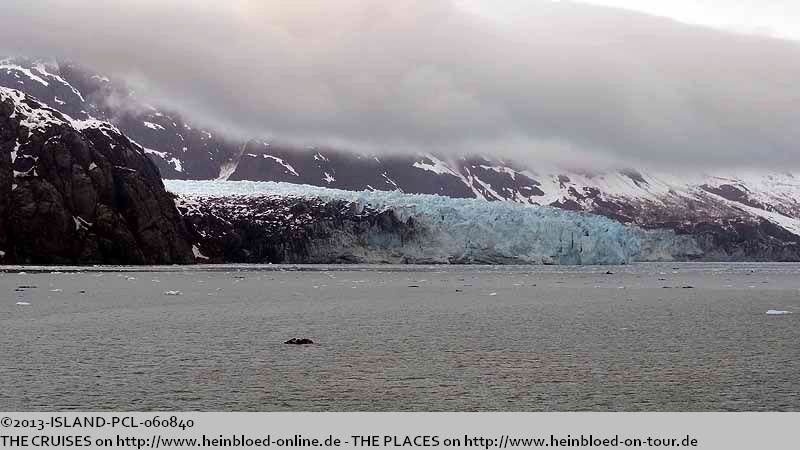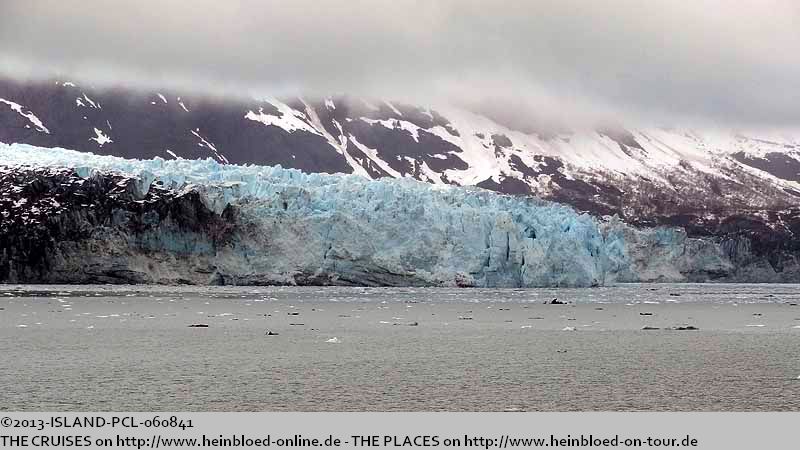 Meanwhile I had to get my gloves and my wool hat which I bought on the Shetland Islands. Only Queen Elizabeth II and I wear the gloves - so I was told by the salesman. See in the Blog of NORWEGIAN SUN.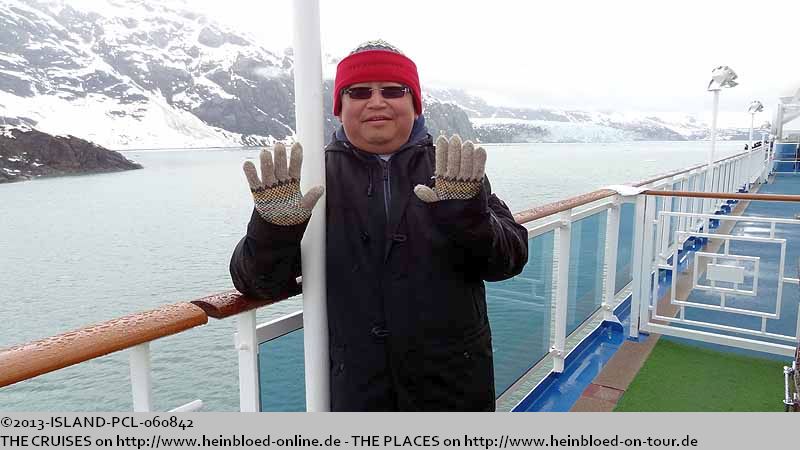 Zwischenzeitlich habe ich mir meine Handschuhe und meine Wollmütze geholt, die ich mir auf den Shetland-Inseln gekauft habe. Nur Queen Elizabeth II und ich tragen die Handschuhe hat der Verkäufer behauptet. Siehe im
Blog von der NORWEGIAN SUN
.

Why did the guests of the gym need such a great view? They could be moved in an inside venue.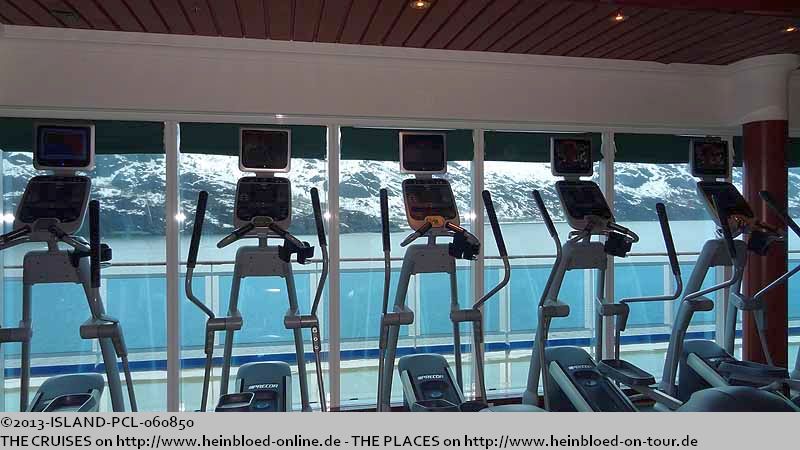 Wozu brauchen eigentlich die Gäste des Fitness-Studios so einen grandiosen Ausblick? Die können doch wirklich in einen Innenraum untergebracht werden.
Das tolle Team, das bei dem Wind und Wetter, uns den Aufenthalt versuchte gemütlich zu machen:
Hadi, Simion, Hendra, Goce, Flevis.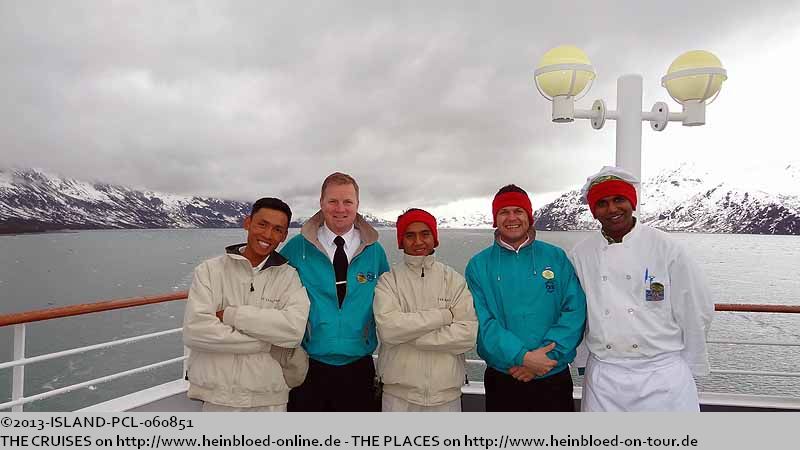 The great team around Hadi, Simion, Hendra, Goce, Flevis who worked with all the wind and weather to make our stay comfortable.
Die anderen Reisen in diesem Blog/
The other voyages in this blog: