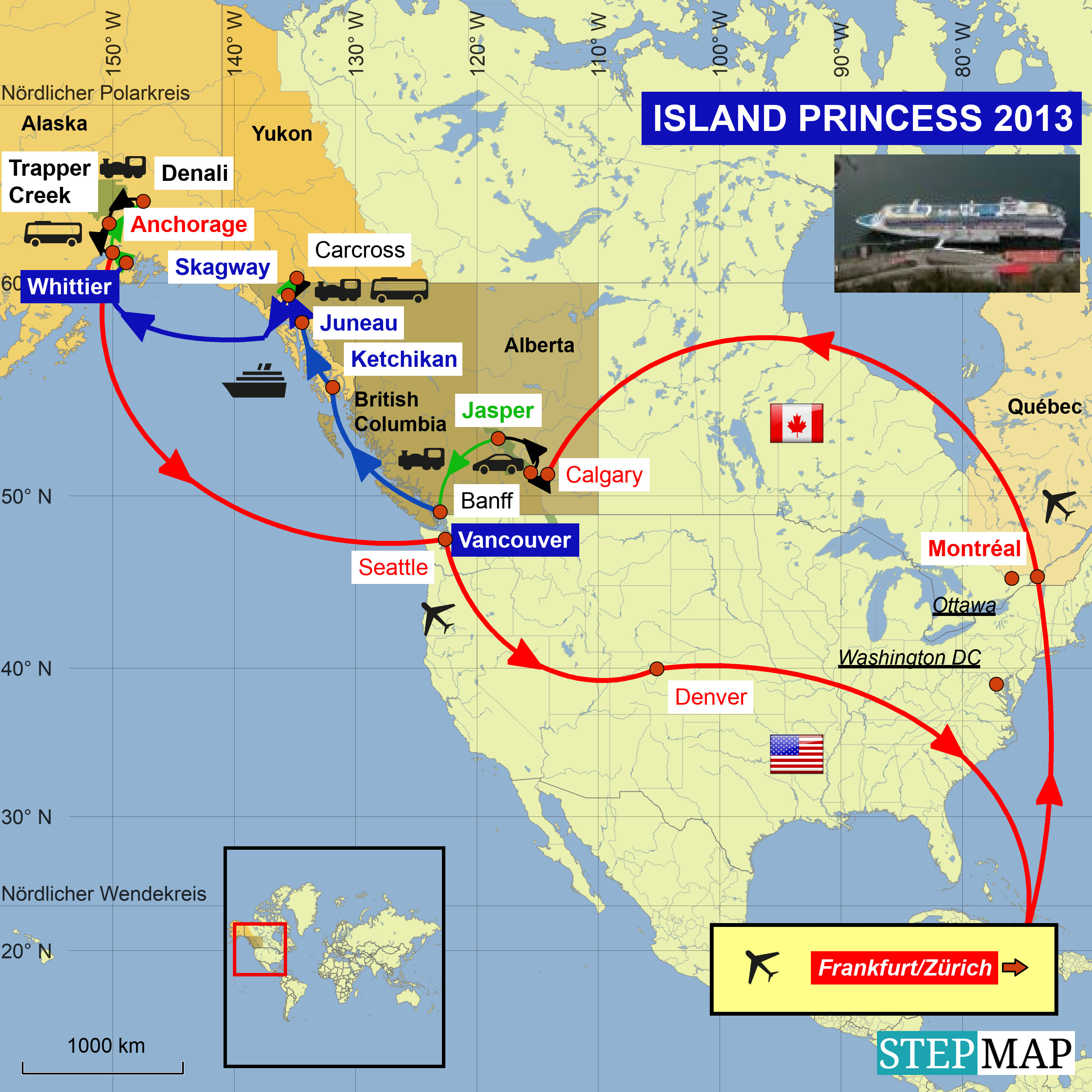 Ganz ehrlich: mich hatte es schon gewurmt, dass der Weg von Whittier nach Anchorage so schön war und wir nirgendst halten konnten. So fahren wir wieder Richtung Whittier zurück in den
Chugach State Park
.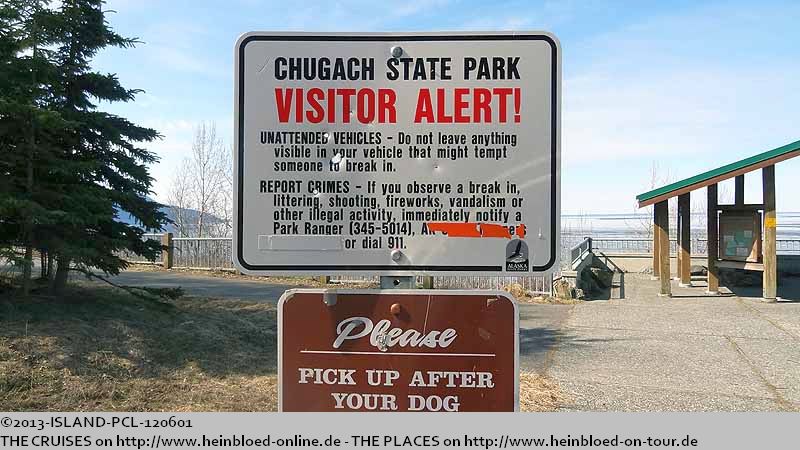 Honestly spoken: I was upset that the way from Whittier to Anchorage was so beautiful and we did not stop anywhere. So headed back towards Whittier to Chugach State Park.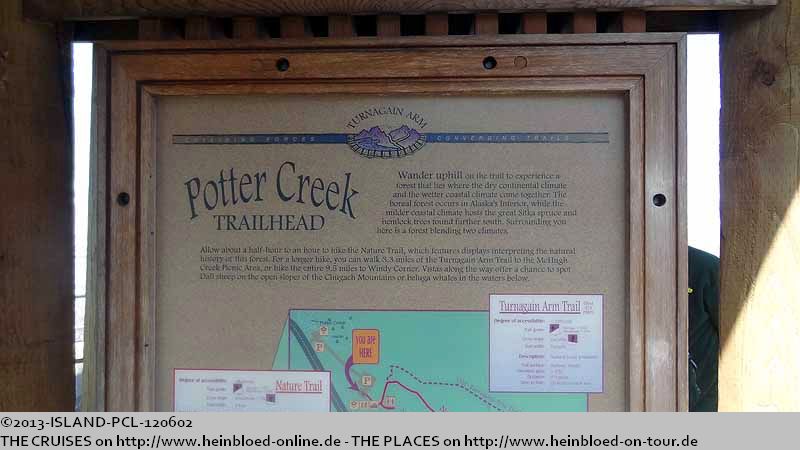 Es gab unterwegs so viele schöne Parkplätze: anhalten, aussteigen, durchatmen und die Aussichten genießen.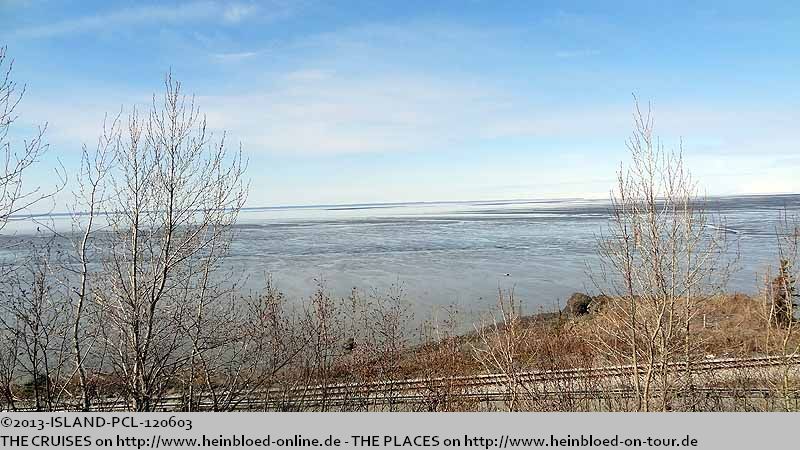 On the way there were so many parkings: stop, get off, breath deeply and enjoy the scenery.

Hier am Turnagain Arm gab es den Beluga Point.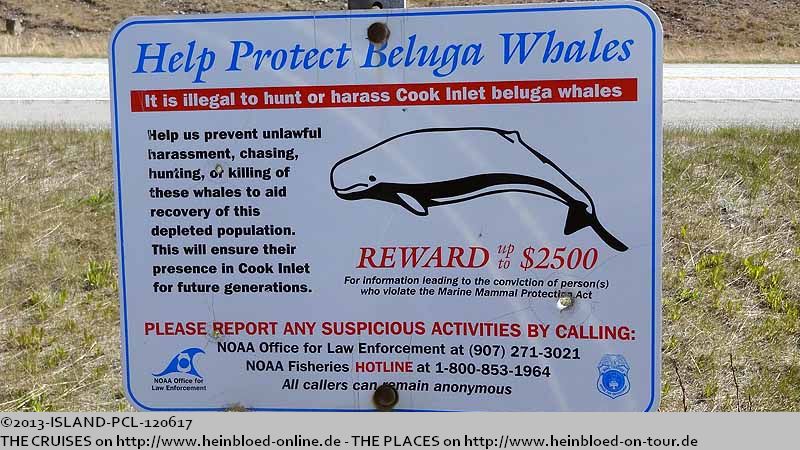 Here at the Turnagain Arm they had the Beluga Point.

May explanations because usually there should some here. But that day we did not discover any.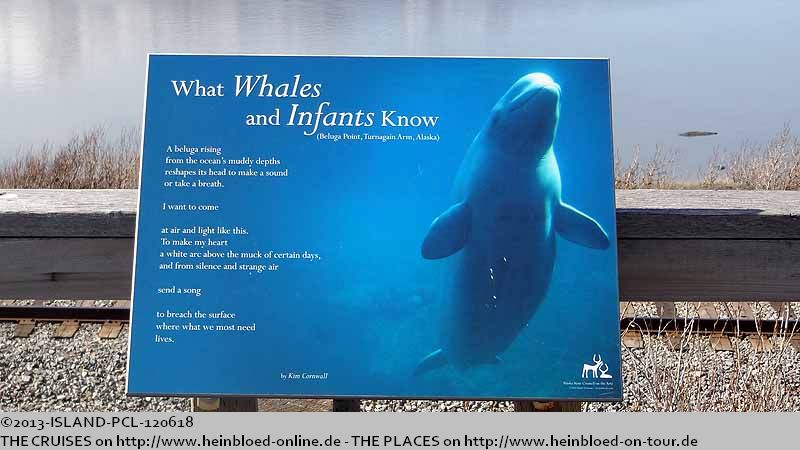 Viele Erklärungen, weil es wohl hier auch welche gibt. Nur leider heute entdecken wir keinen.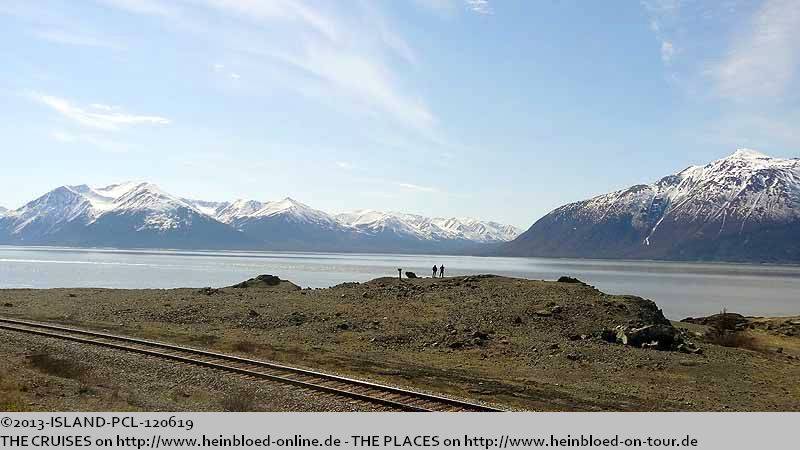 I should resume work on May 27... but I could not remember that I mentioned 2013 or 2014. Here it was so beautiful that I remember that I put May 27, 2015, in my application for vacation.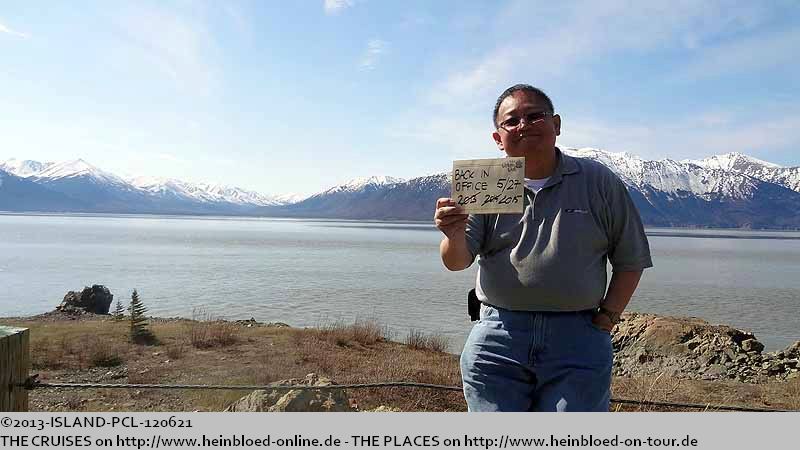 Ich müsste am 27.05. wieder meine Arbeit aufnehmen... aber ich kann mich nicht daran erinnern, dass ich 2013 oder 2014 gesagt hatte. Hier ist es so schön, dass ich meine 27.05.2015 im Urlaubsantrag geschrieben zu haben.

Ich muss nur noch meinem Chef ein paar Nachrichten zukommen lassen.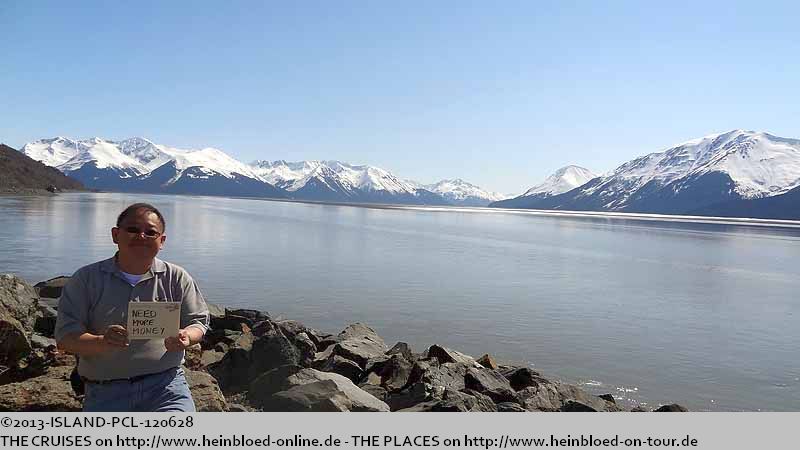 Some messages for my boss.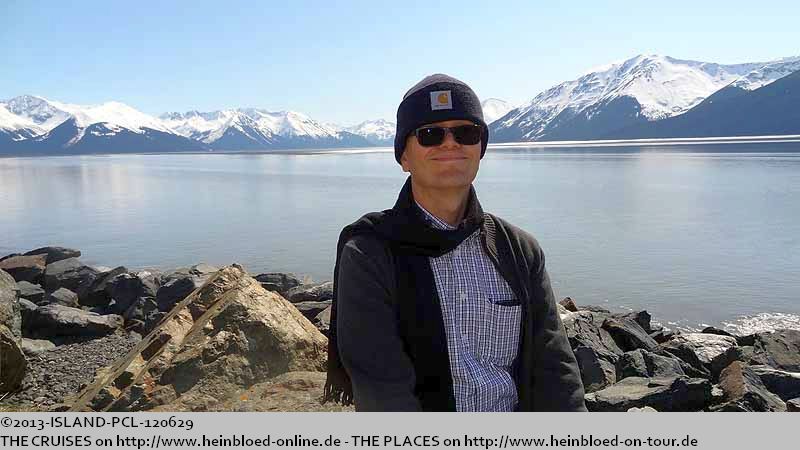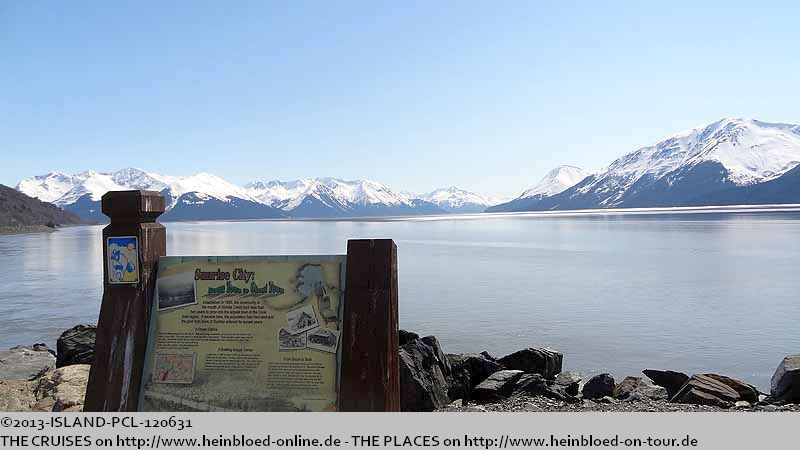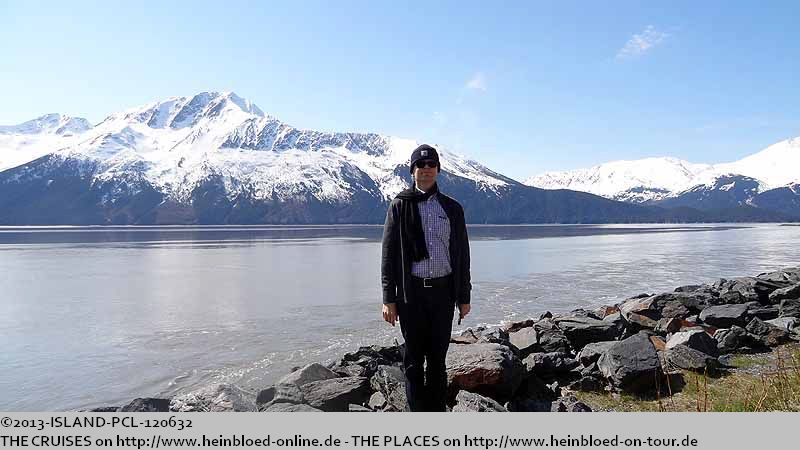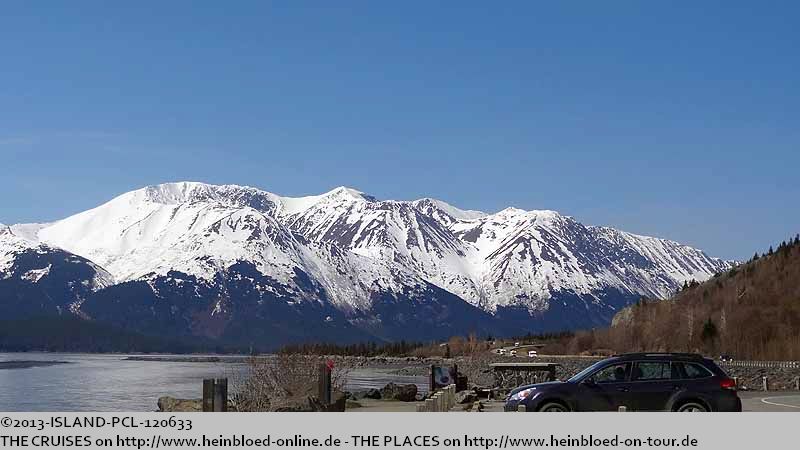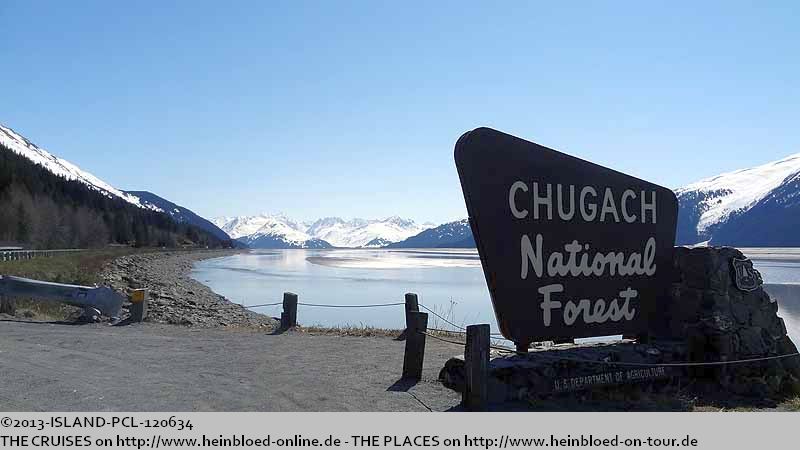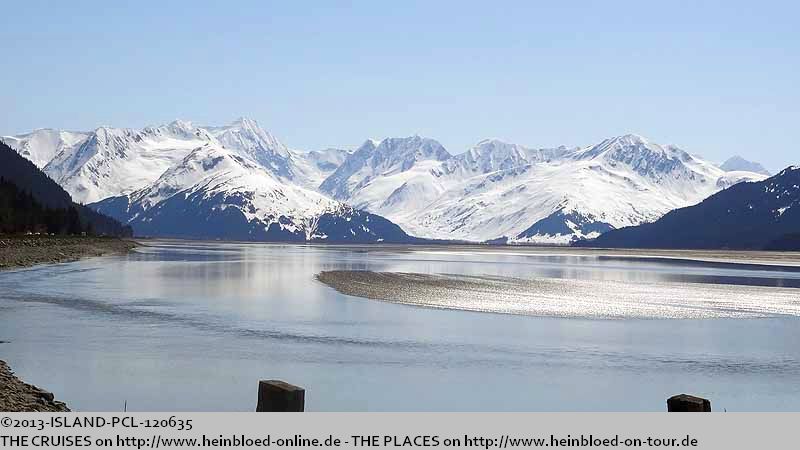 Hier machte Autofahren Spaß, sofern man keine Kolonne erwischt hatte, weil Freitag war und jeder auf das Land wollte.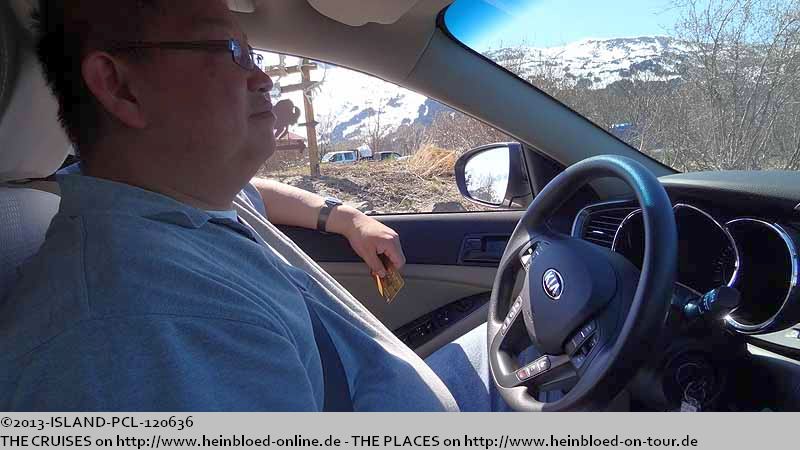 Driving was most fun subject you did not catch any column because it was Friday and everyone want to get to the countryside.
Die anderen Reisen in diesem Blog/
The other voyages in this blog: