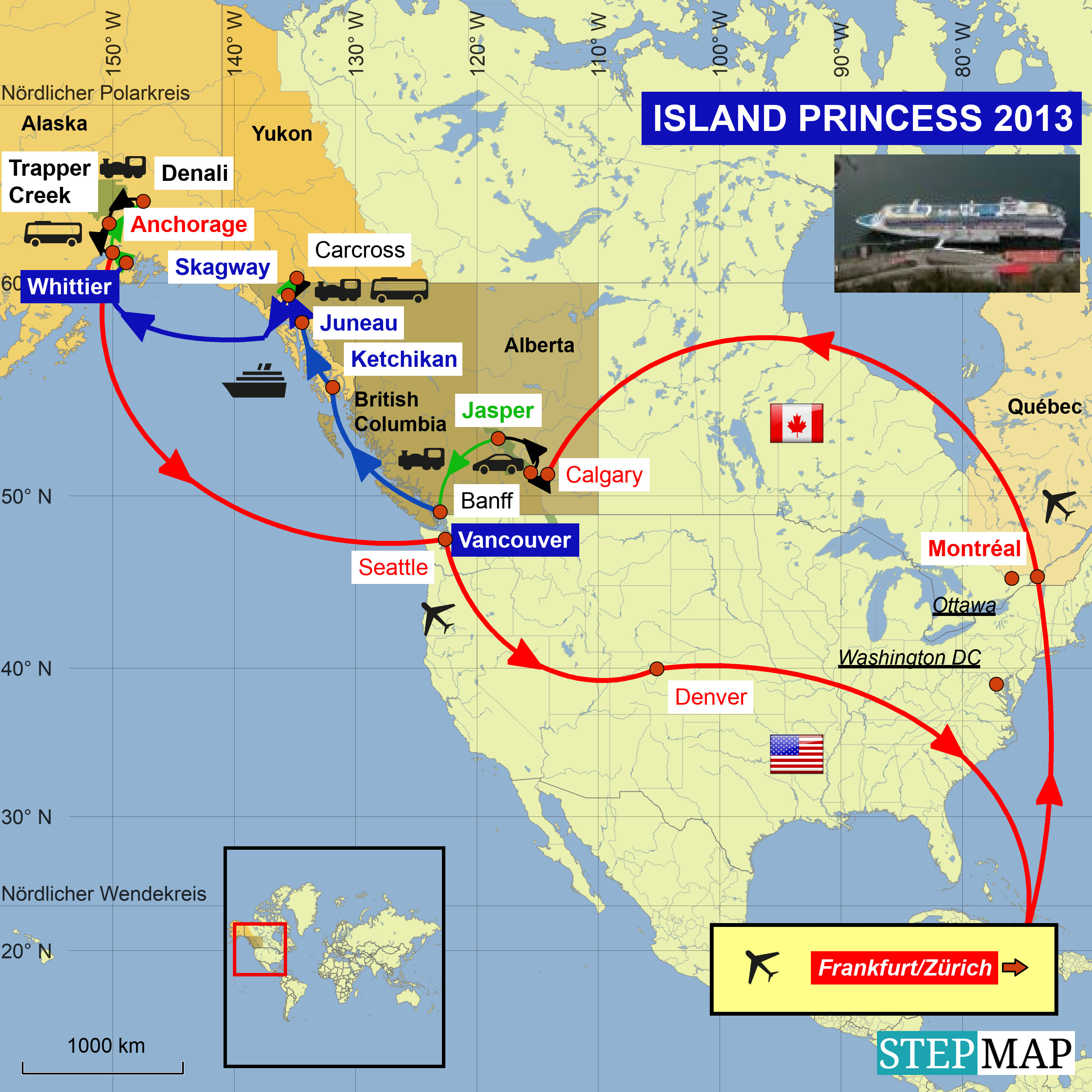 Während wir aufsteigen, teilt uns Jeff mit, dass wir wohl nicht um den Mt. McKinley herumfliegen könnten, weil wohl die Sichtverhältnisse es nicht zulassen. Wir würden aber dann ein Teil unseres Geldes zurückbekommen.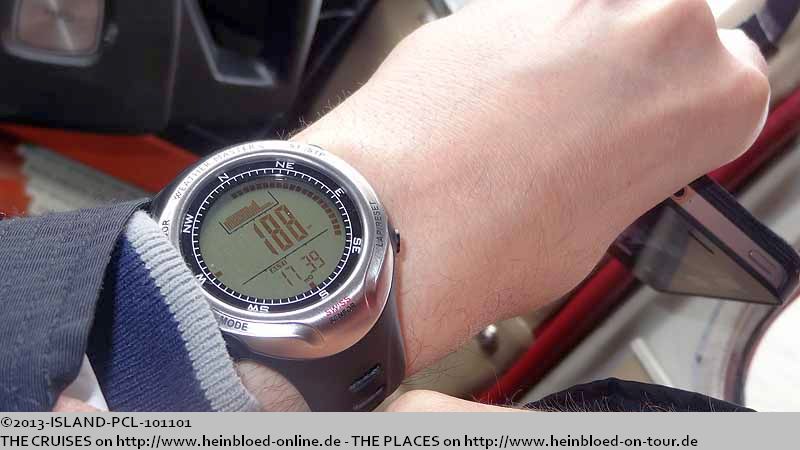 While we took off Jeff told us that we might not fly around Mt. McKinley because the sight condition would not allow it. We would get a refund of our money.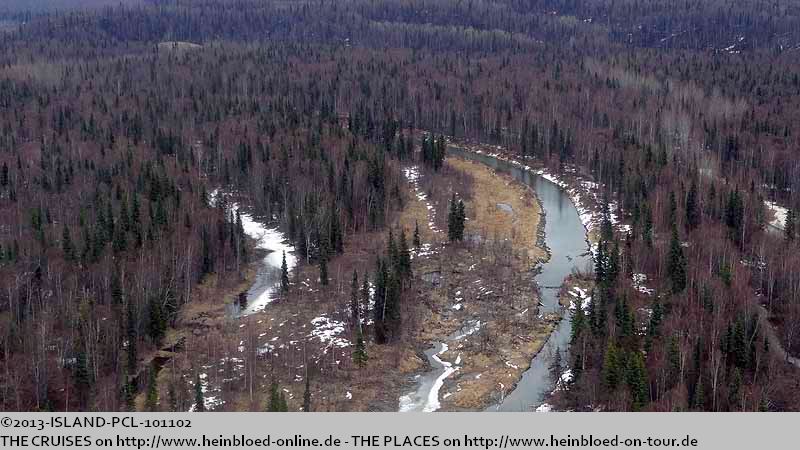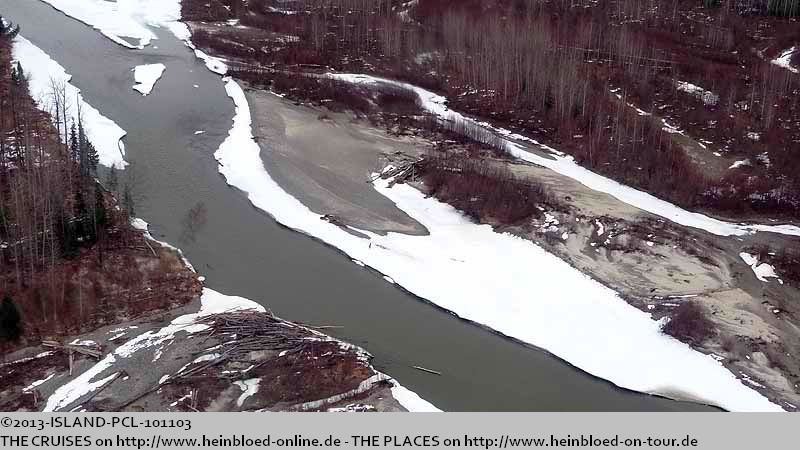 Some guests in the bus wanted to do a rafting tour. But looking from above...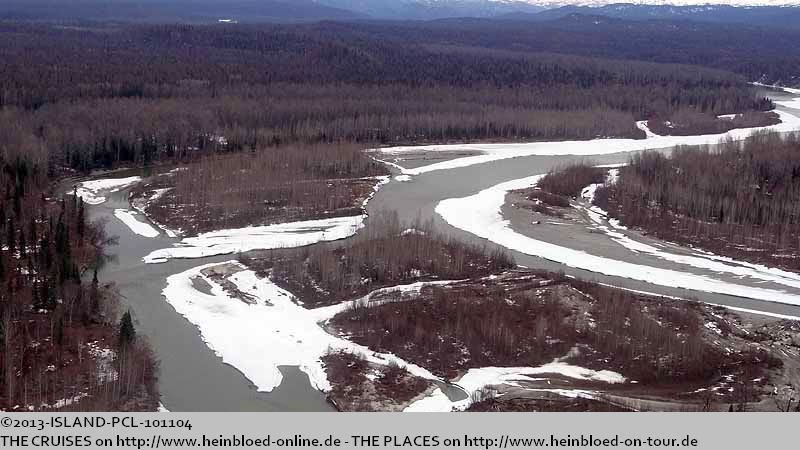 Ein paar Gäste, die im Bus saßen wollten wohl eine Schlauchbootfahrt machen. Aber wenn ich mir das von hier oben angucke...

Zum Trost, dass wir wohl den Mt. McKinley nicht zu Gesicht bekommen, fliegt er uns über unsere Lodge.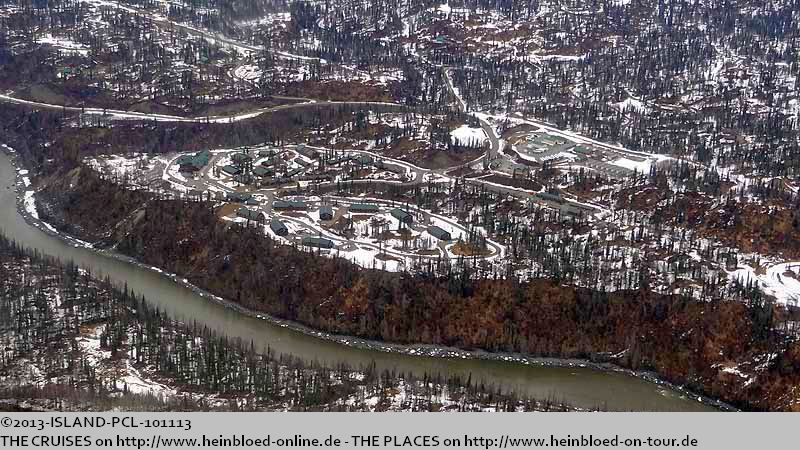 To solace the fact that we might not see Mt. McKinley he flew us over our lodge.

So we could make a picture of our building 3.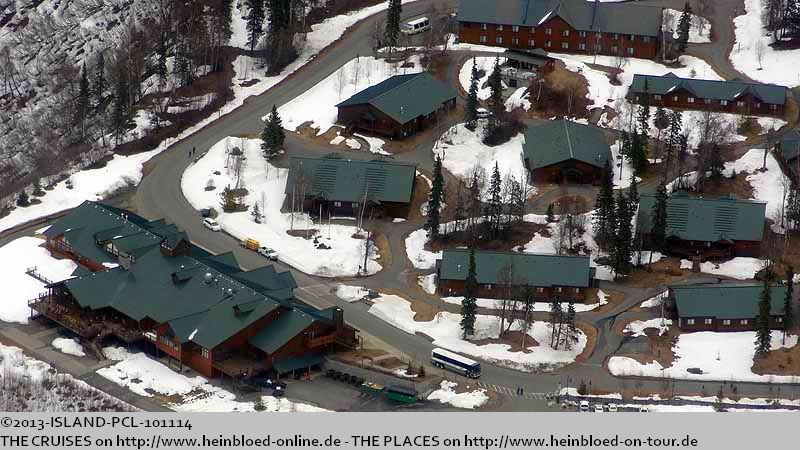 So können wir ein Bild von unserem Haus 3 machen.

And soon we were above the glaciers.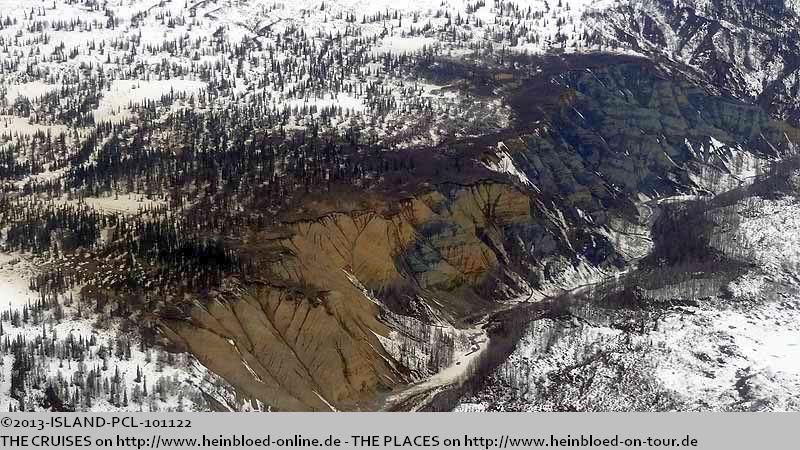 Und dann sind wir schon über den Gletschern.

Der Anblick war schon gigantisch.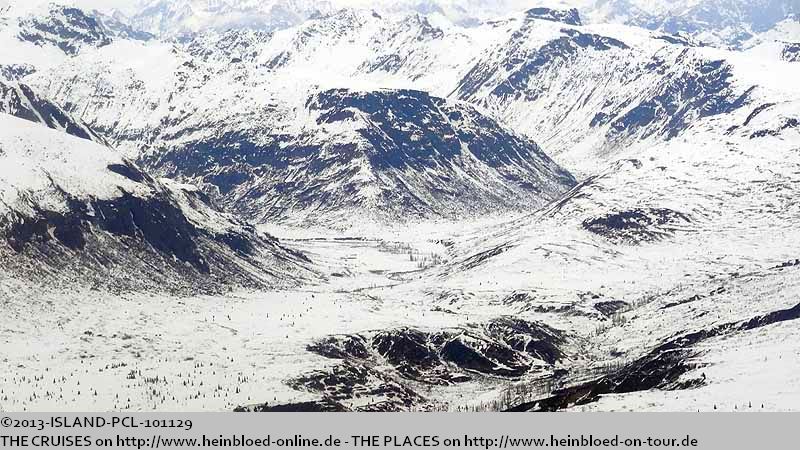 The view was very gigantic.

Für meinen Geschmack fliegen wir viel zu nahe an den Bergen entlang.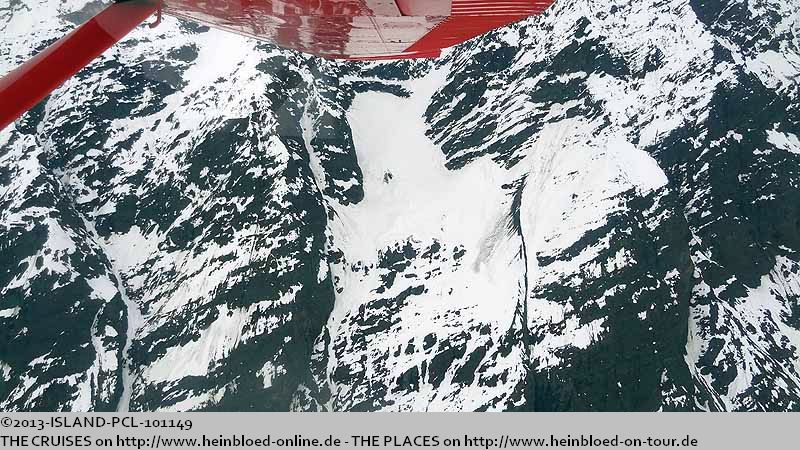 For my taste we flew too close to the mountains.
Die anderen Reisen in diesem Blog/
The other voyages in this blog: