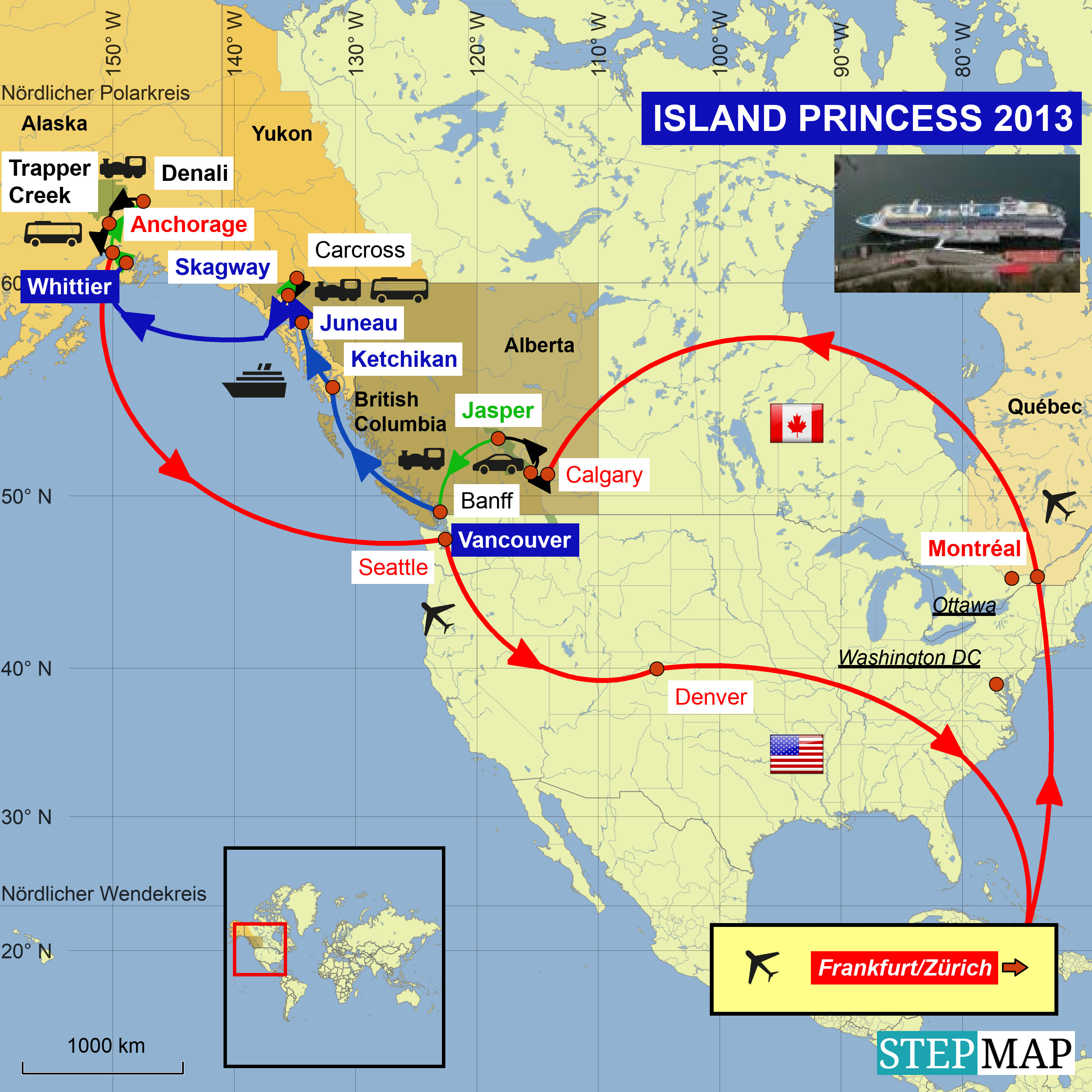 Wir wollen zur
Seilbahn des Alyeska Resorts
. Am Parkplatz würde ein Shuttle zur Seilbahn fahren, aber nur alle 40 Minuten zu dem Zeitpunkt, als wir da waren.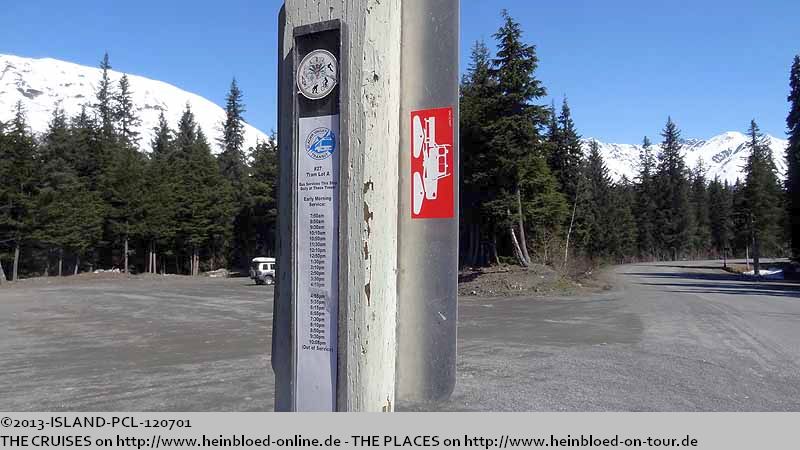 We wanted to see the Alyeska Tramway. At the parking they had a shuttle to the tramway but only every 40 minutes when we came.

But the walk was only a few minutes until we reached the ticket booth.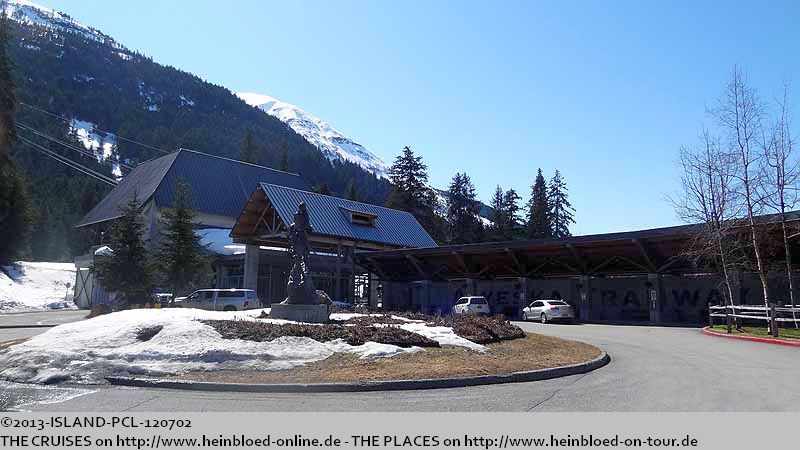 Aber in wenigen Minuten konnten wir auch zu Fuß zur Kasse gelangen.
Unterwegs treffen wir einige Gäste, die uns vom Schiff her erkennen. Sie erzählen uns, dass sie sich ein Auto gemietet haben, nach dem die gebuchte Tour abgesagt wurde, weil die Seilbahn nicht fahren würde und nun waren sie aber erstaunt, dass die Bahn fährt. Ich habe ihnen erklärt, dass sie es selbst Schuld sind, dass sie so früh in der Saison gekommen sind. Das Princess-Personal übt noch... Geteiltes Leid ist halbes Leid...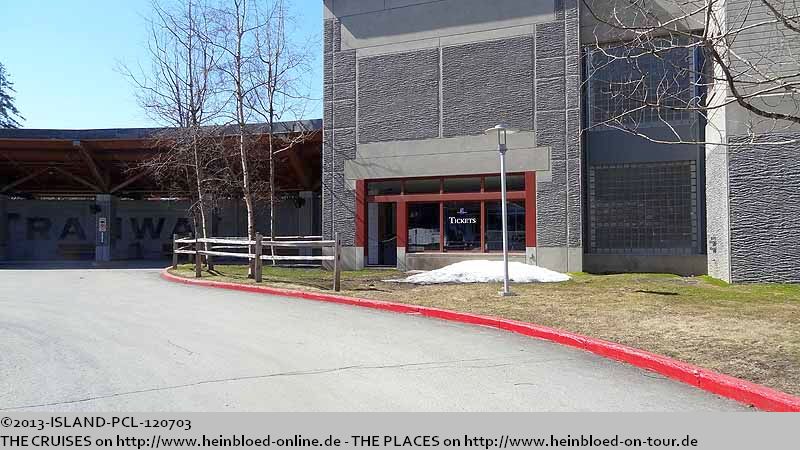 On the way we met some other cruisers. They told us that they rented a car as their ship's tour was cancelled as the tramway should not operate and so we were surprised to see that the tramway ran. I explained them that it was their fault and they came too early in the season... The Princess staff members were still exercising... A problem shared is a problem halved...

For one ride they took 20.00 USD (2013).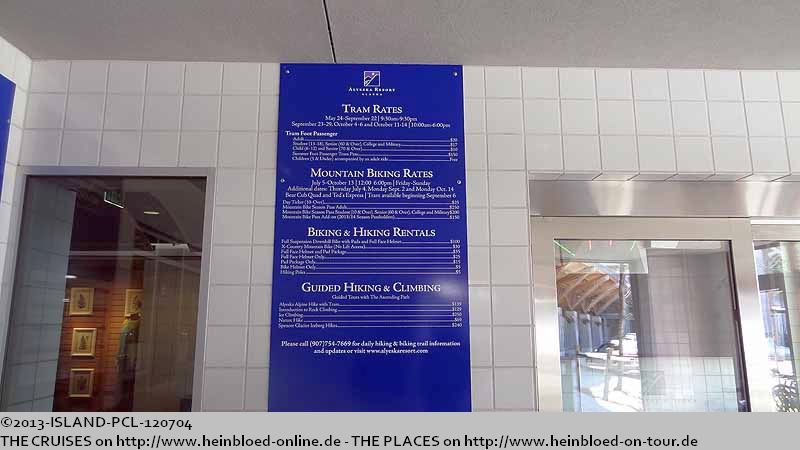 Für eine Fahrt nehmen sie 20,00 USD (2013).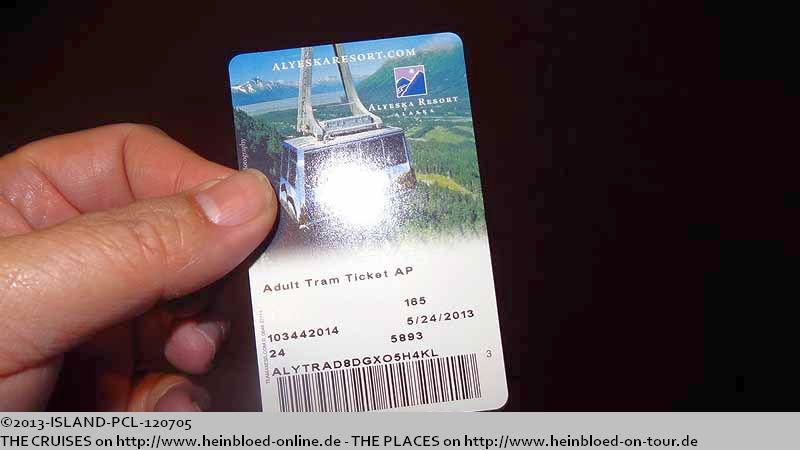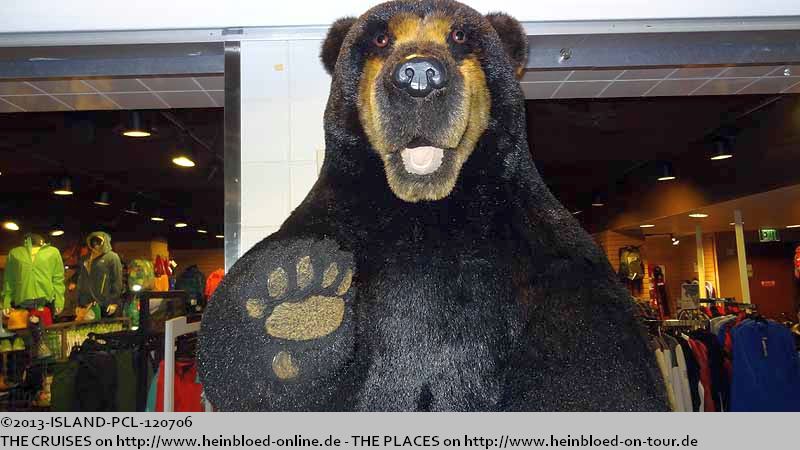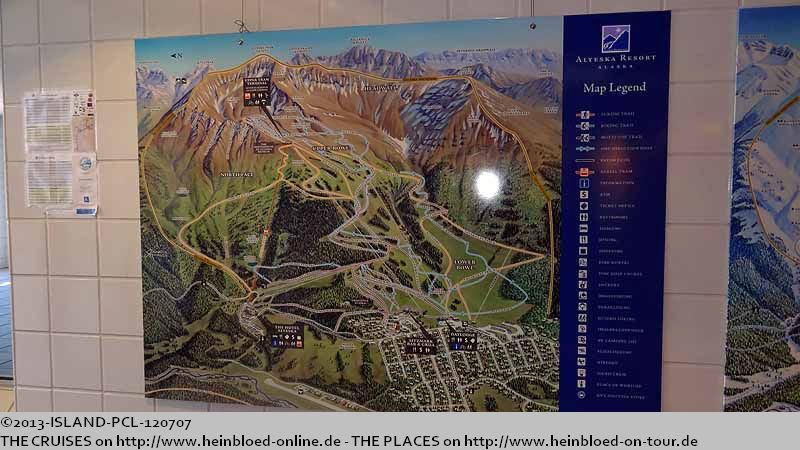 In the winter it was a ski resort.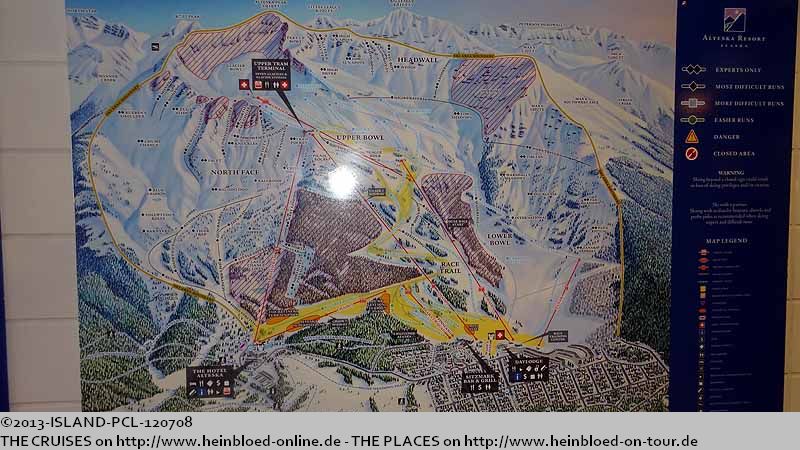 Im Winter ist es wohl ein Skigebiet.
Mit Bären...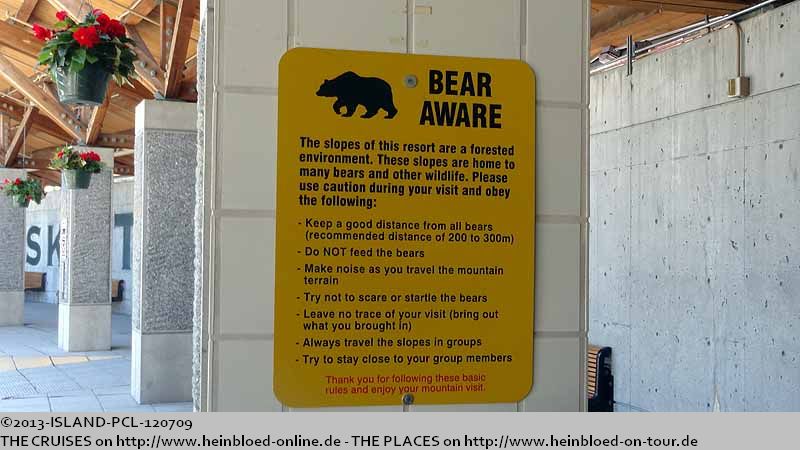 With bears...

Alle 15 Minuten fährt die Bahn.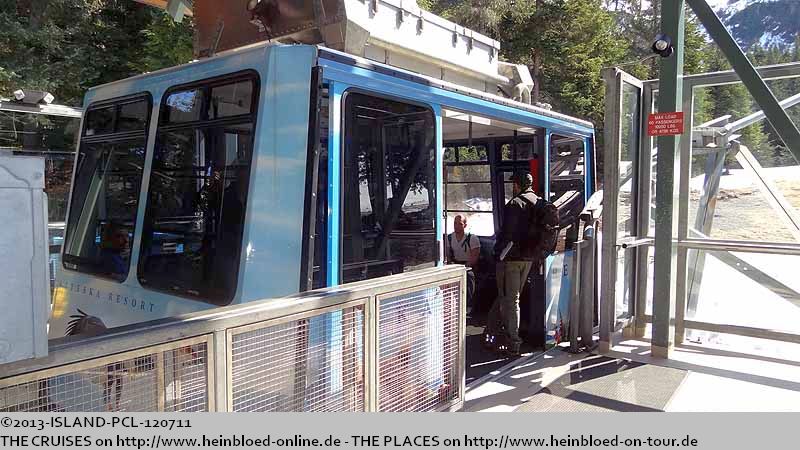 The tram ran every 15 minutes.

Above we found out that all pistes were closed.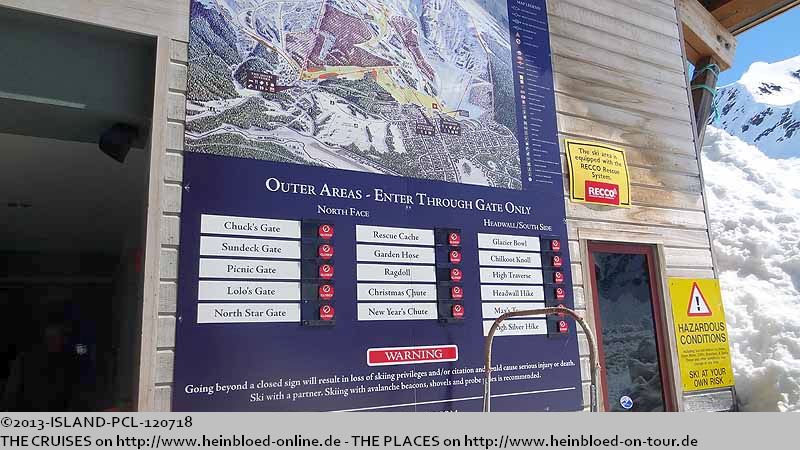 Oben stellen wir fest, dass alle Pisten bereits geschlossen sind.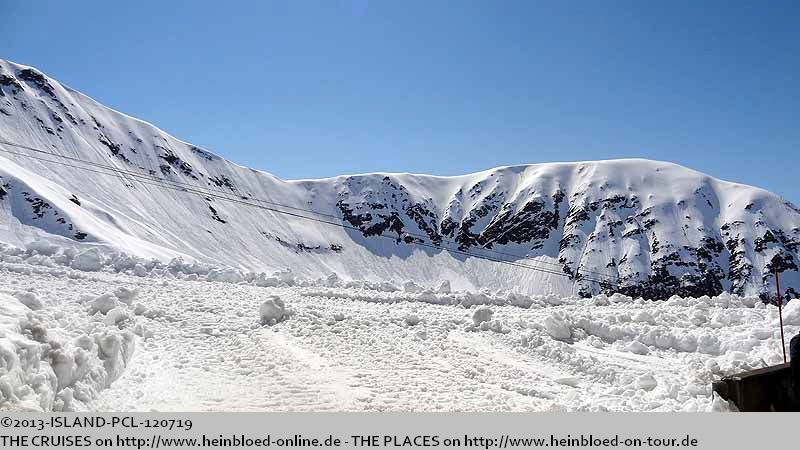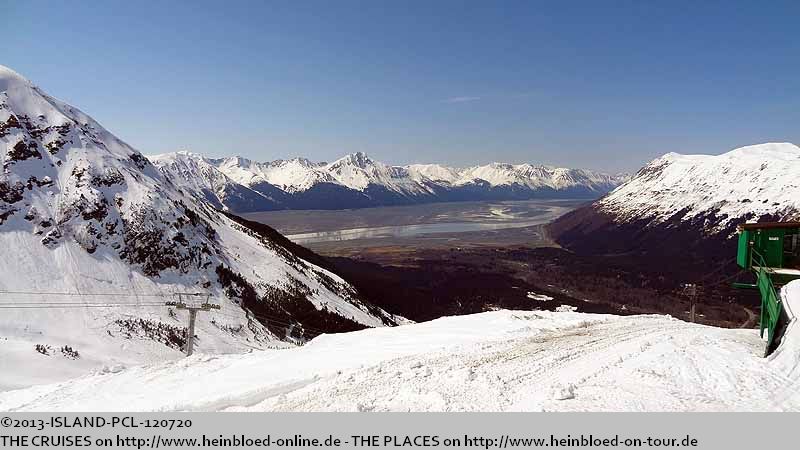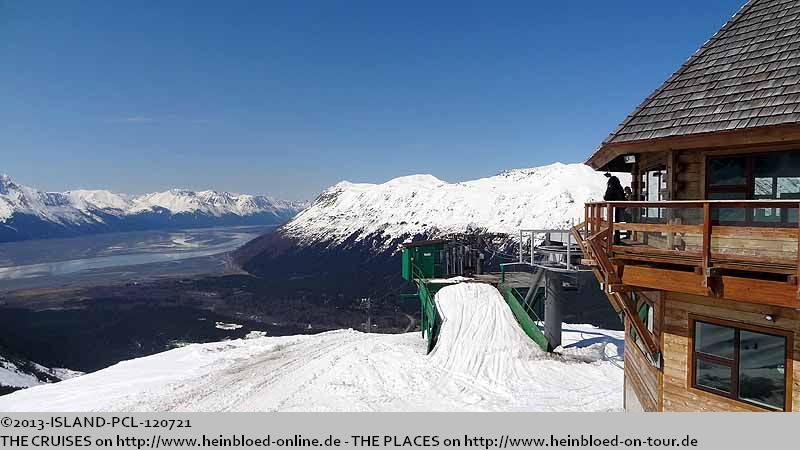 We caught someone who was a perfectionist when setting a picture.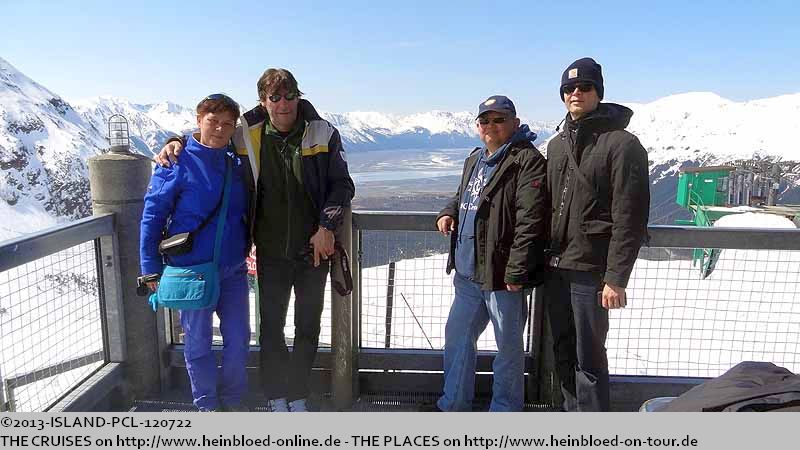 Wir erwischen jemanden, der bei der Aufstellung für das Bild ein Perfektionist ist.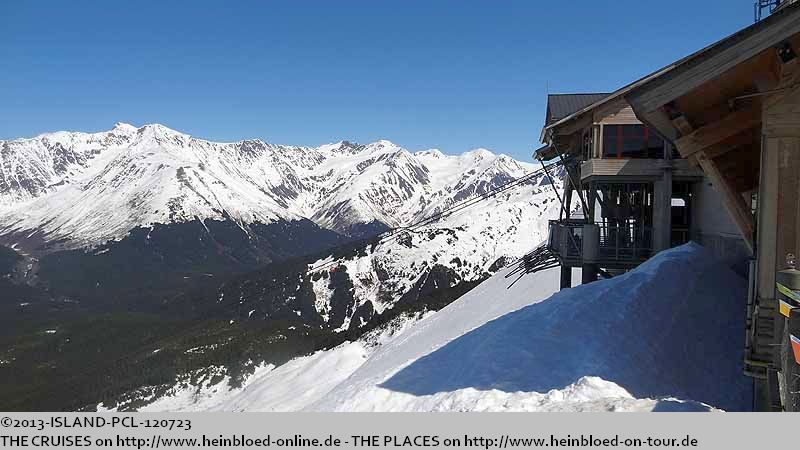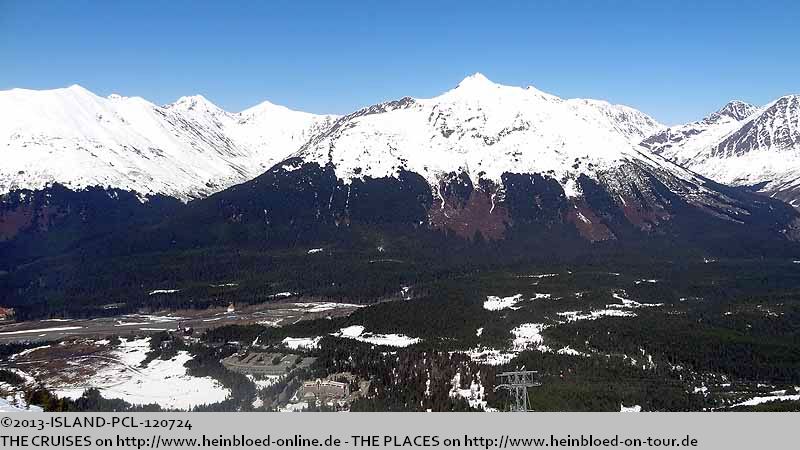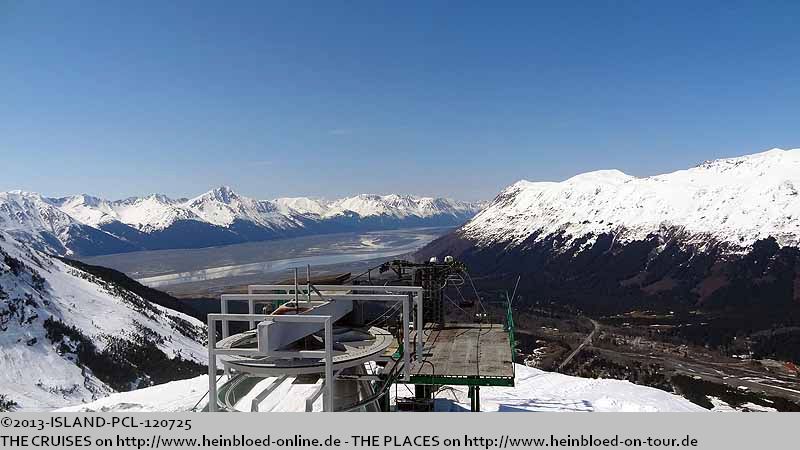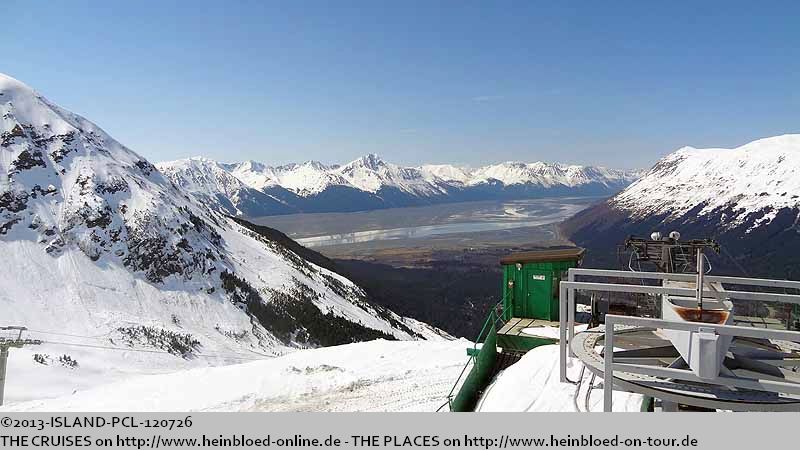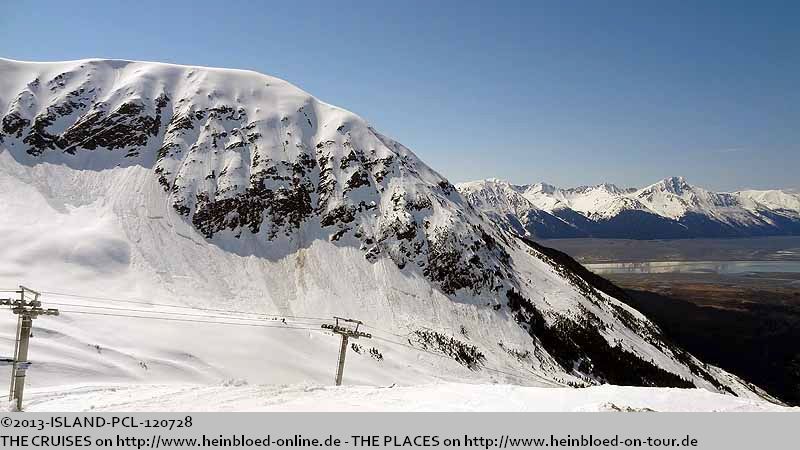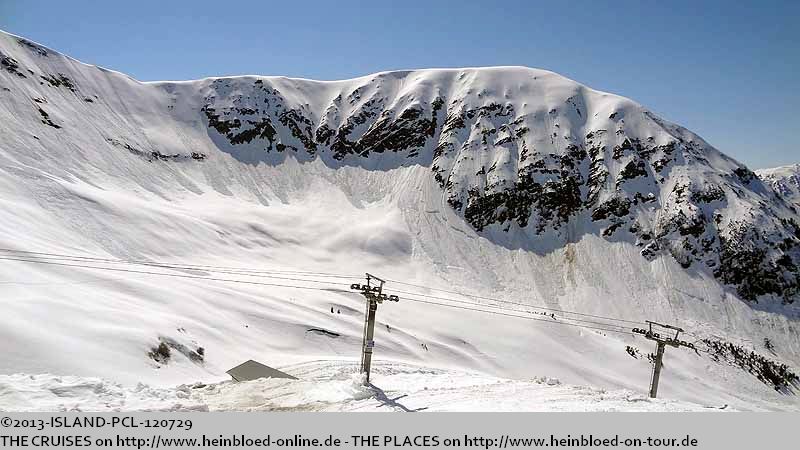 Looked like a crucifix in the snow.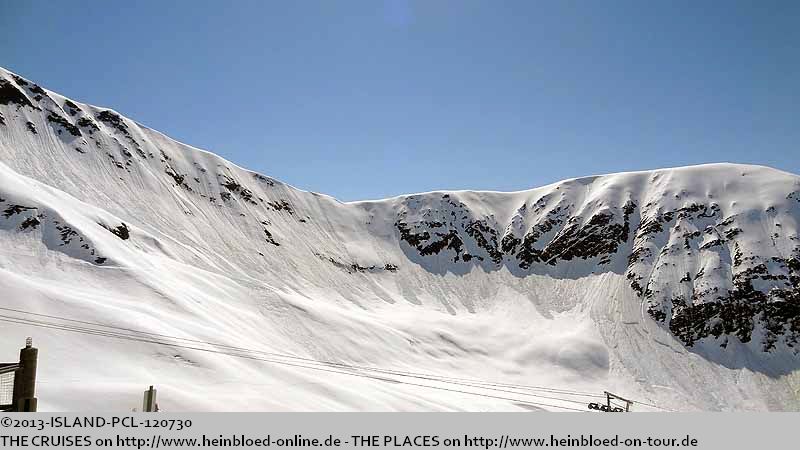 Sieht aus wie ein Kruzifix im Schnee.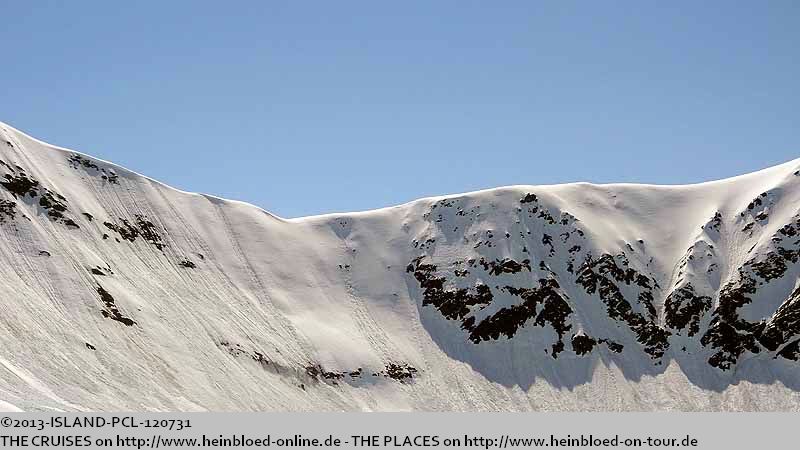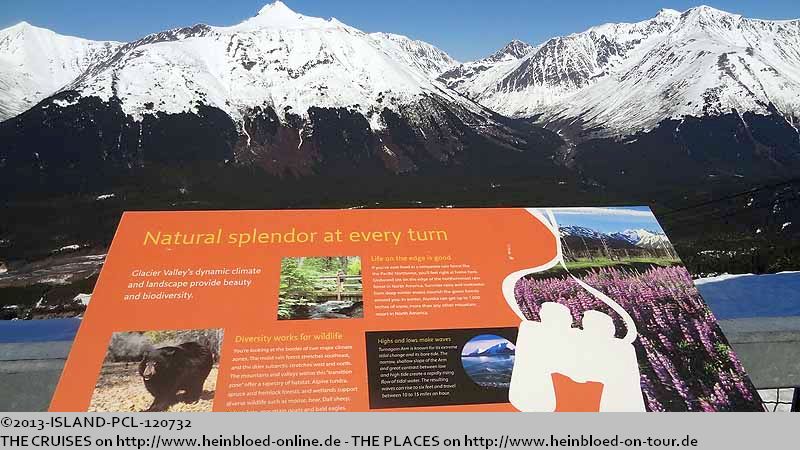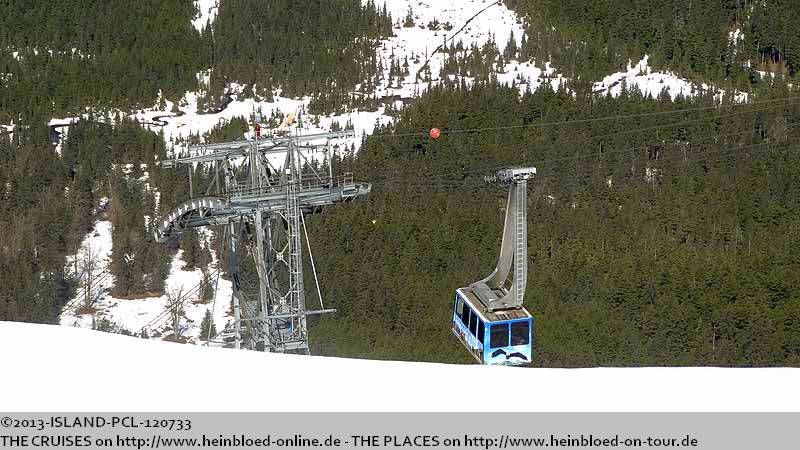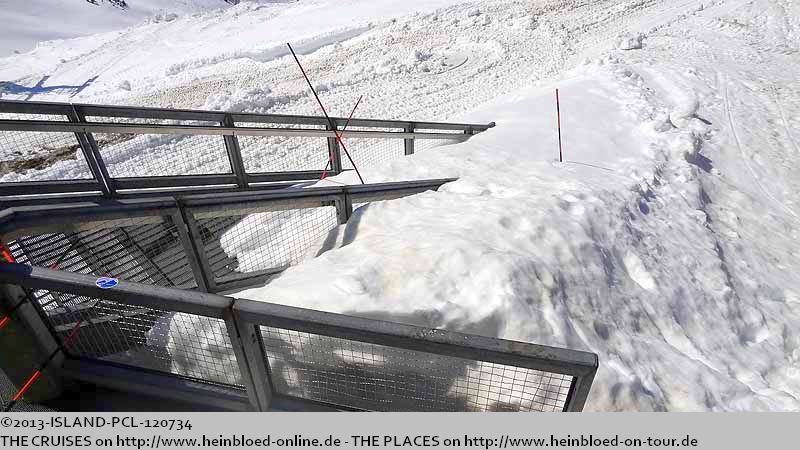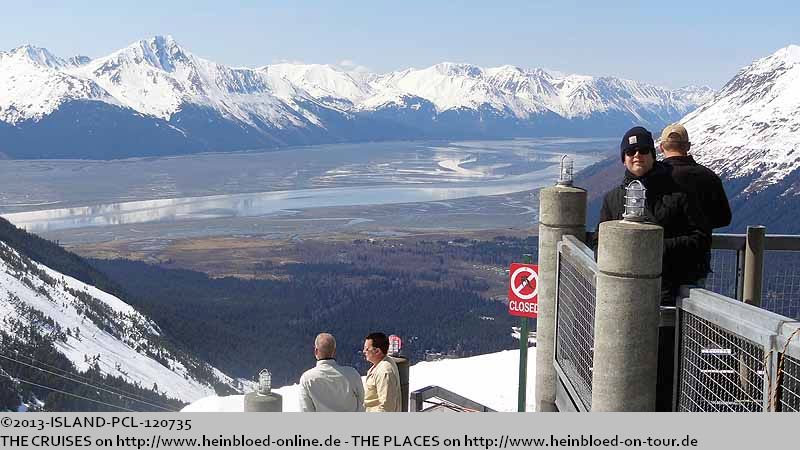 We were told it should look most beautiful in the night time.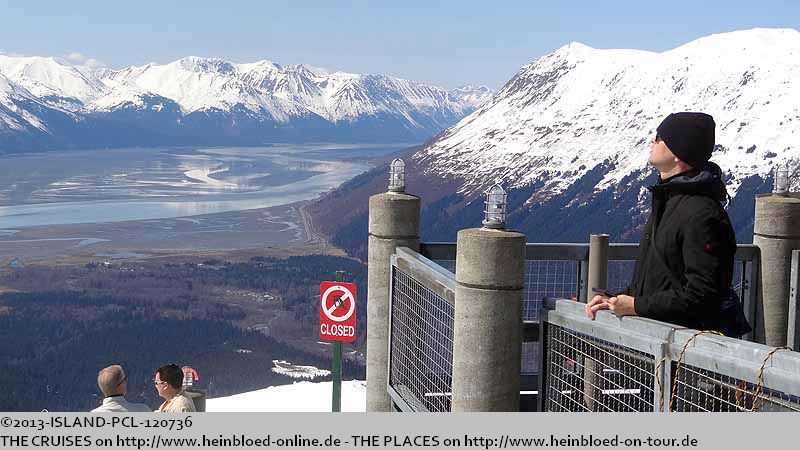 Es muss wohl auch nachts toll aussehen, sagte man uns.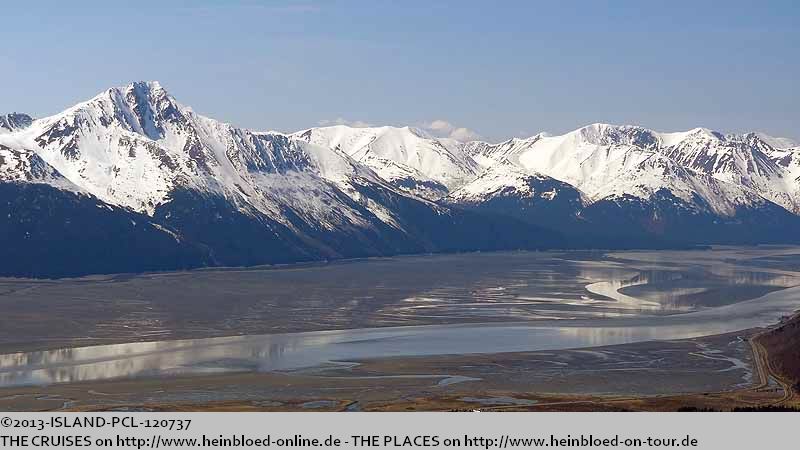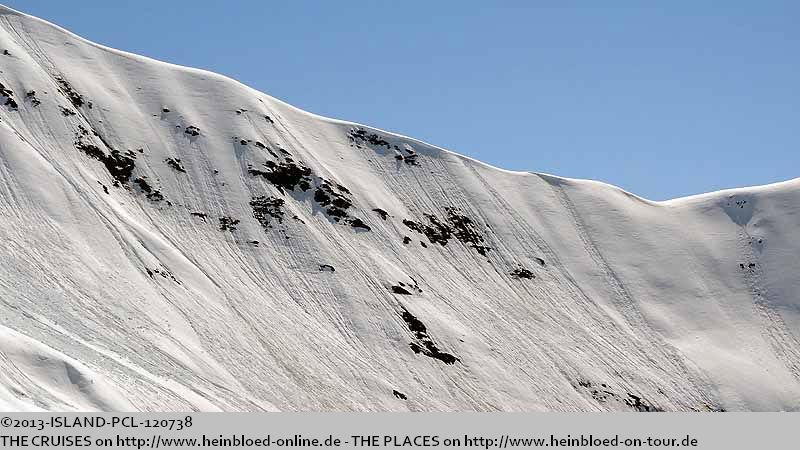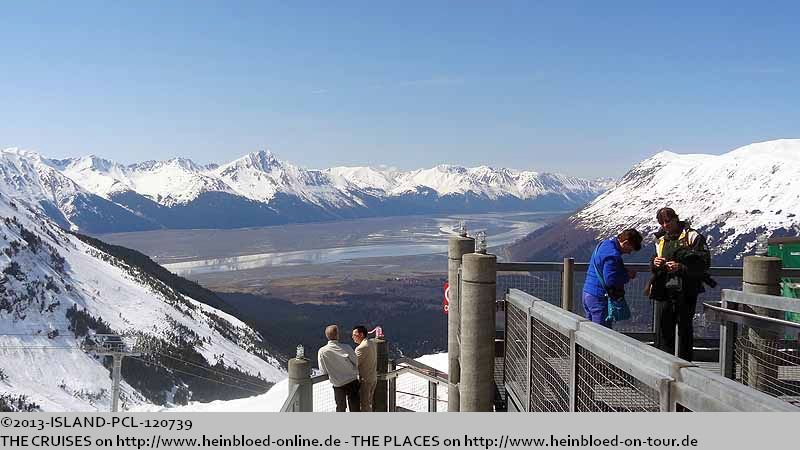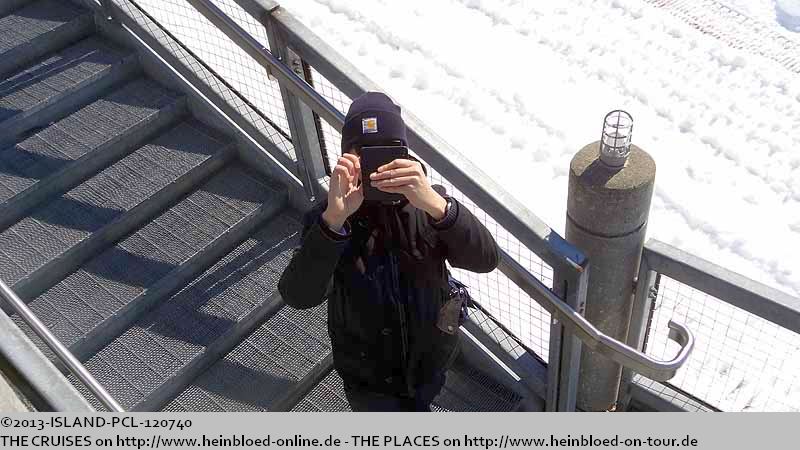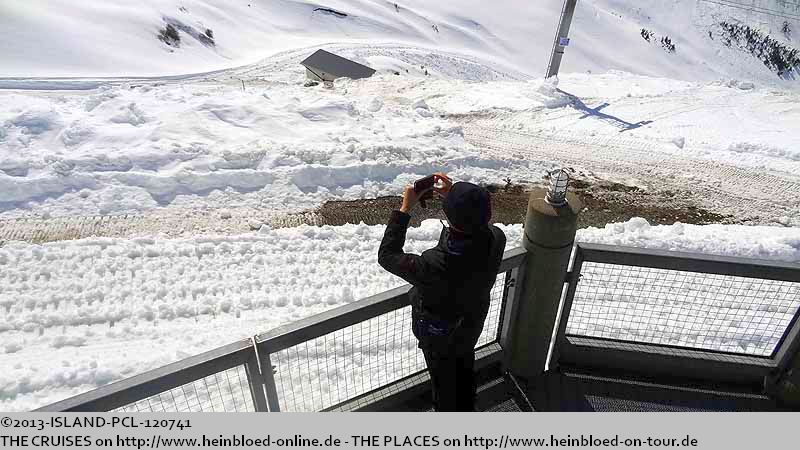 As we wanted to head on and there was only the restaurant at the top we soon returned downwards.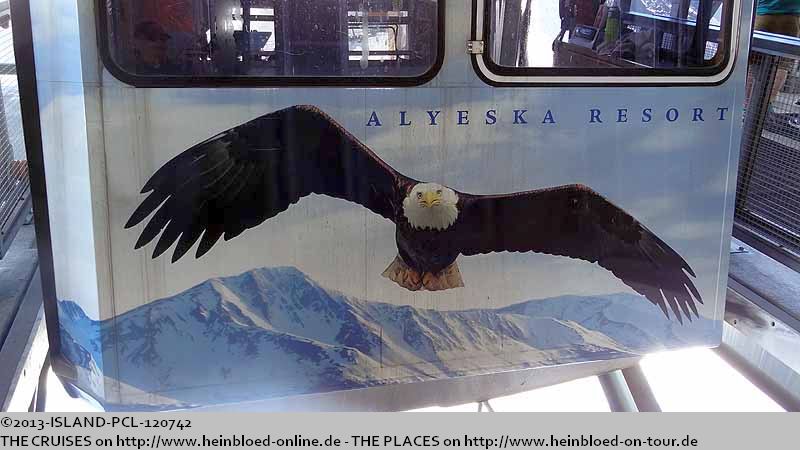 Da wir weiter wollen und oben nur das Restaurant auf hat, fahren wir bald wieder runter.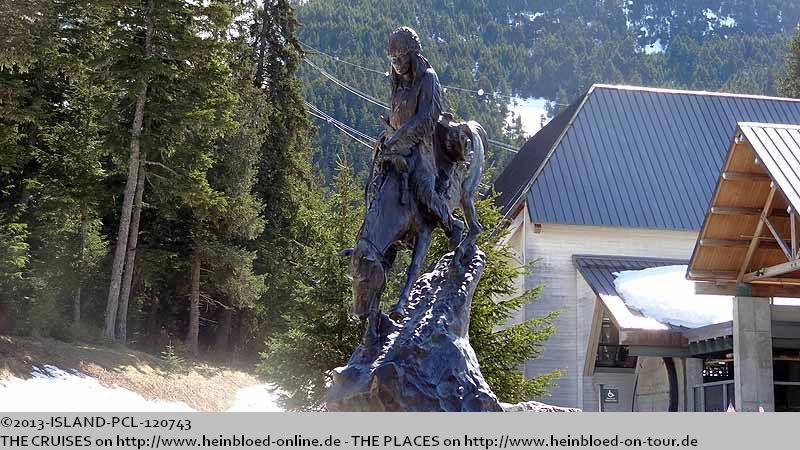 Die anderen Reisen in diesem Blog/
The other voyages in this blog: