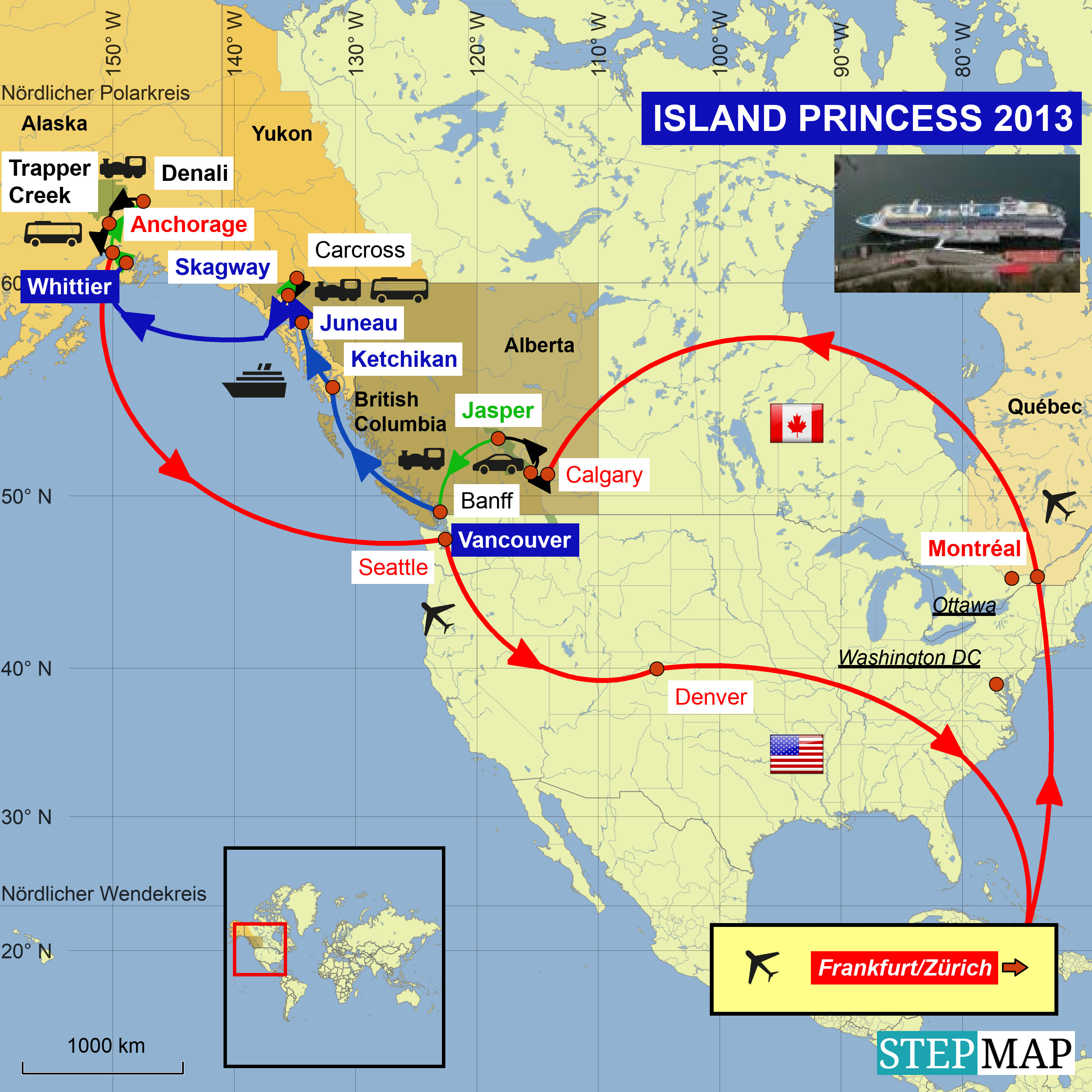 Zum Abendessen geht es ins Bordeaux-Restaurant auf Deck 5. Das Restaurant ohne feste Tischzeit. Das identische Restaurant gibt es dann nochmals auf Deck 6 für die festen Tischzeiten (Provence).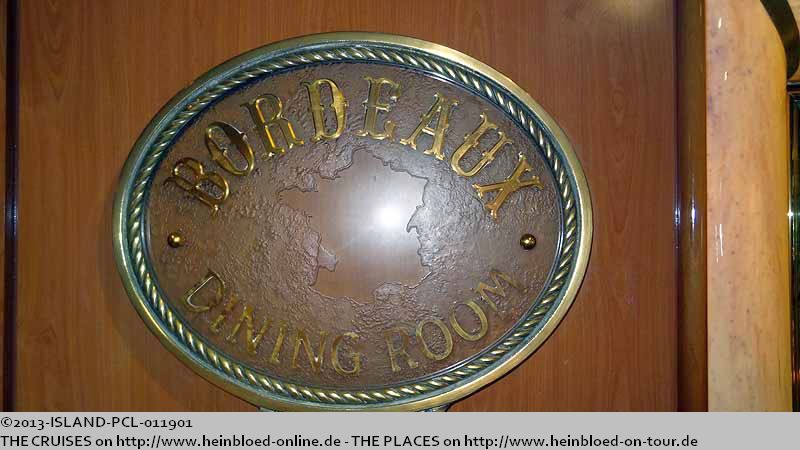 For dinner we went to the Bordeaux-Dining Room on Deck 5. The Dining Room for flexible dining. There was the same dining room on Deck 6 for traditional dining (Provence).

As we did not book a table, we need to queue at the right line. We got a table for two very soon.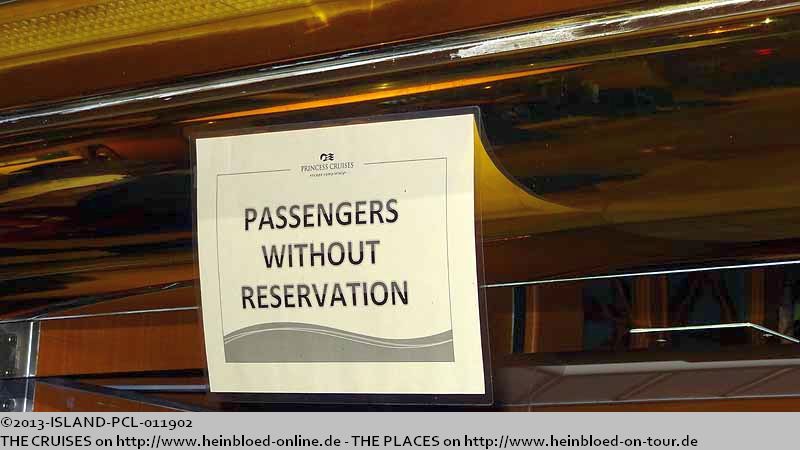 Da wir nicht reserviert haben, müssen wir in die rechte Schlange. Wir bekommen aber sehr zügig einen Tisch für zwei.
Die Auswahl der täglich verfügbaren Gerichte begeistert: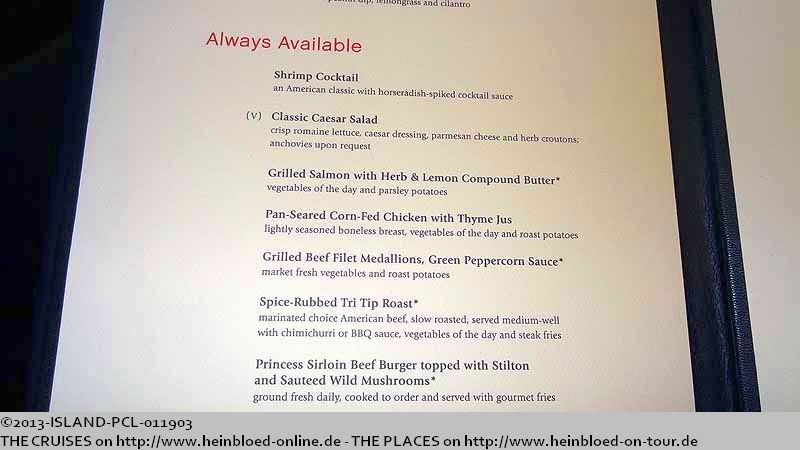 The selection of the every day available dishes made me very exciting.

Why ever I did it again: I ordered the Luau-Pork again. Somehow I had in terrific memories from our Hawaii-trip.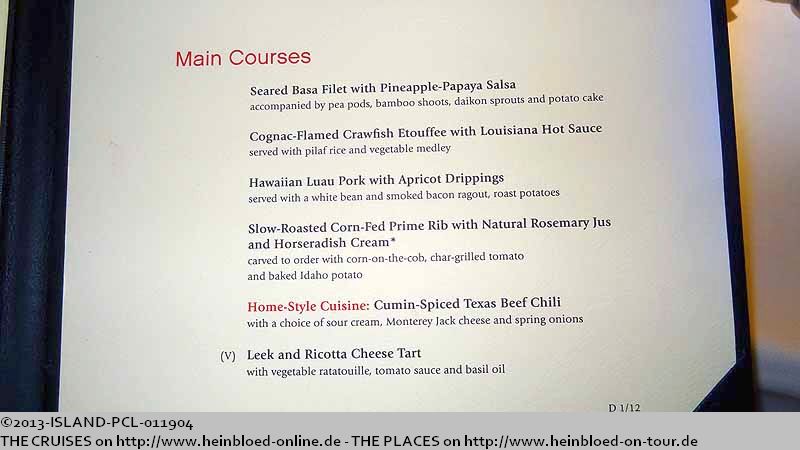 Warum auch immer: ich bestelle wieder das Luau-Schwein. Irgendwie habe ich das in guter Erinnerung von meiner Hawaii-Reise.
Schade: die Brötchenauswahl bleibt immer gleich während der gesamten Kreuzfahrt...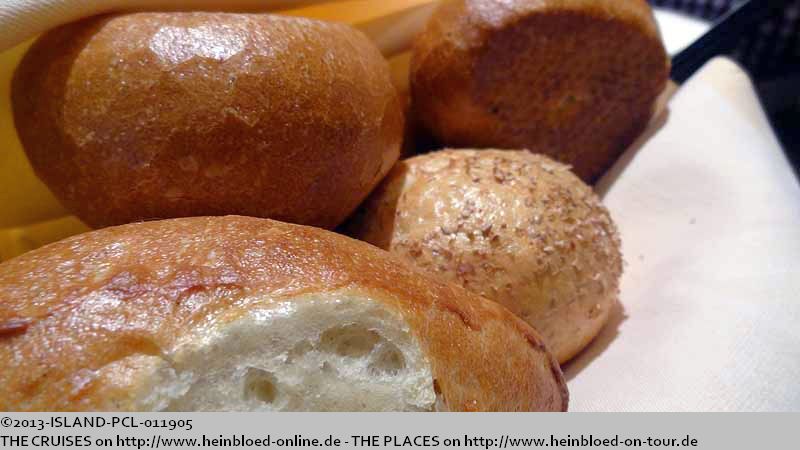 Very sad: the selection of bread remained the same all cruise long...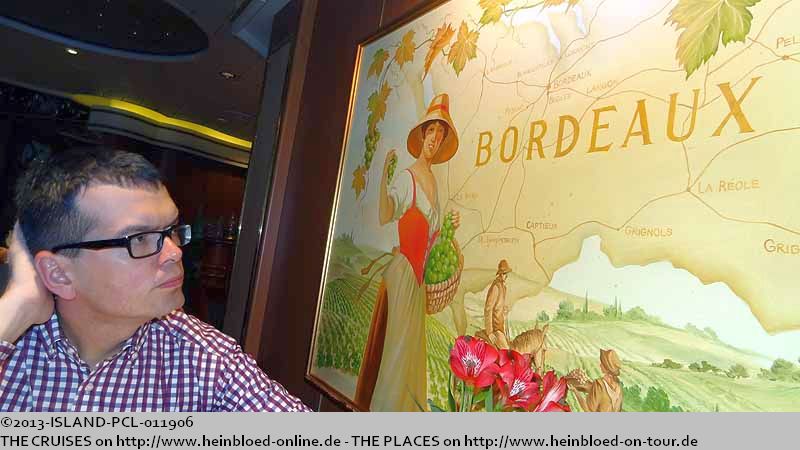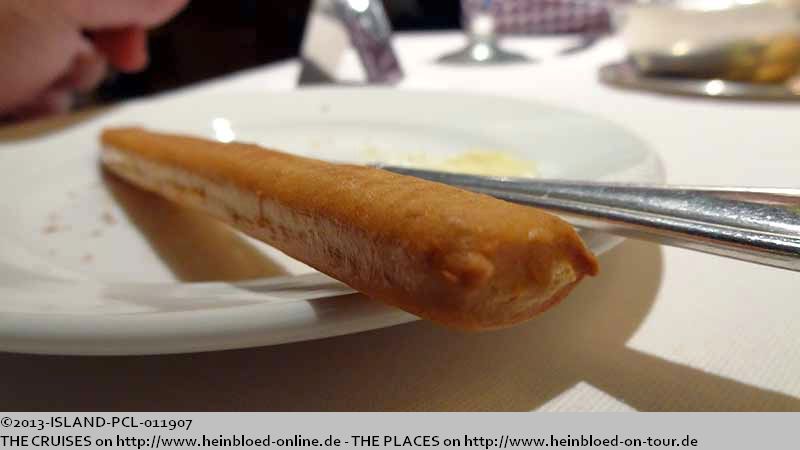 We had pepper mill service...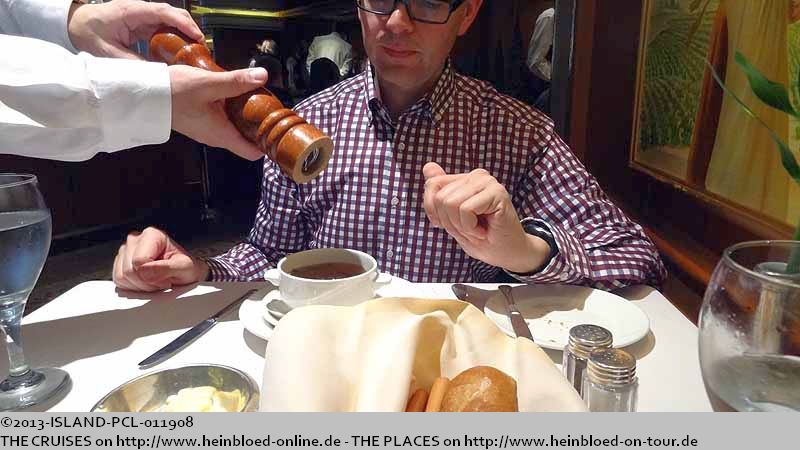 Es gibt Pfeffermühlenservice...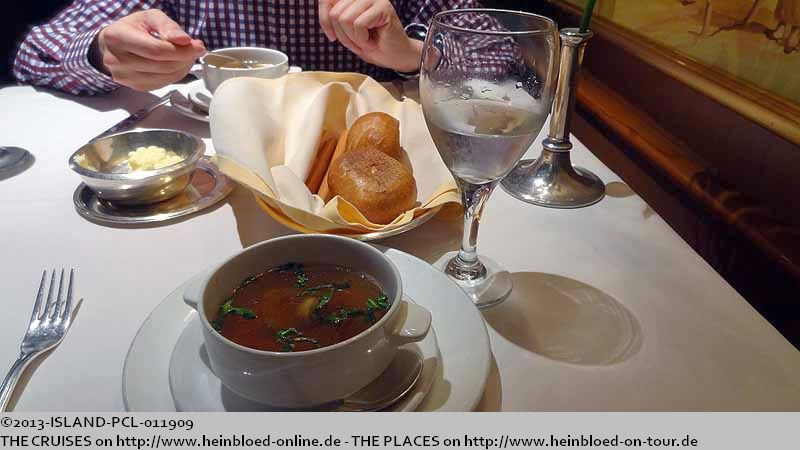 Slowly I was dying on thirst... 2nd course... and my Diet Coke did not come yet. The salad delicious, and you can choose your dressing. There was always a selection of a few.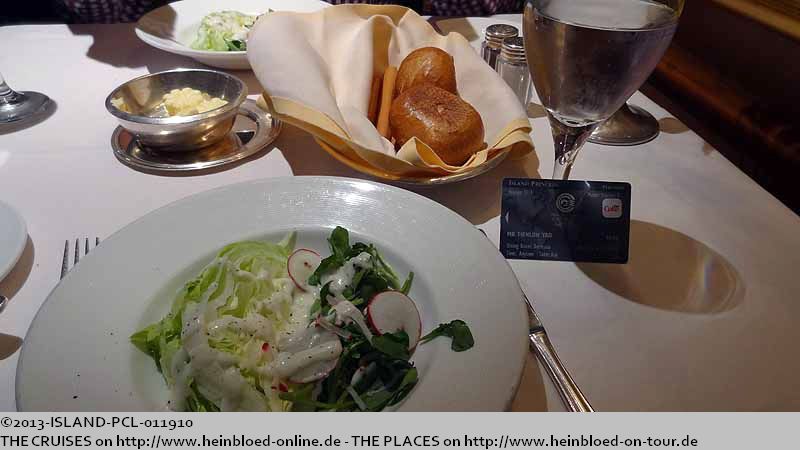 Nur verdurste ich so langsam... 2. Gang... und die Cola Light immer noch nicht da. Der Salat war aber lecker und man kann sich selbst einen Dressing auswählen. Es stehen mehrere zur Auswahl.
Es gibt sogar Fischbesteck...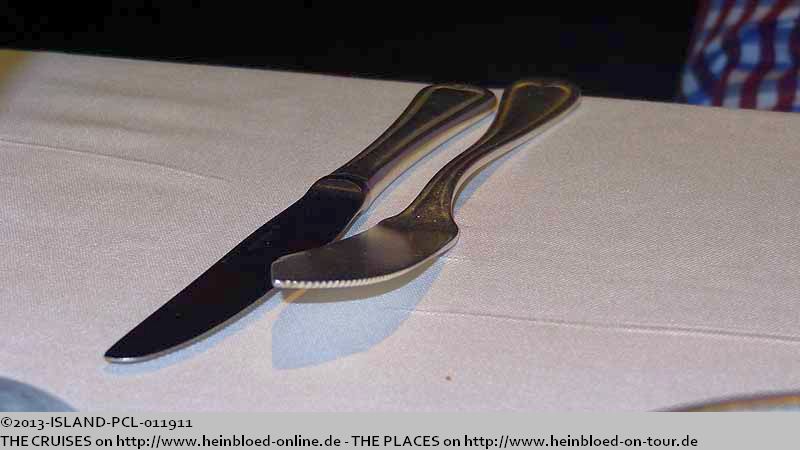 They even had fish knifes...

Well... that was no part of my Hawaii memories...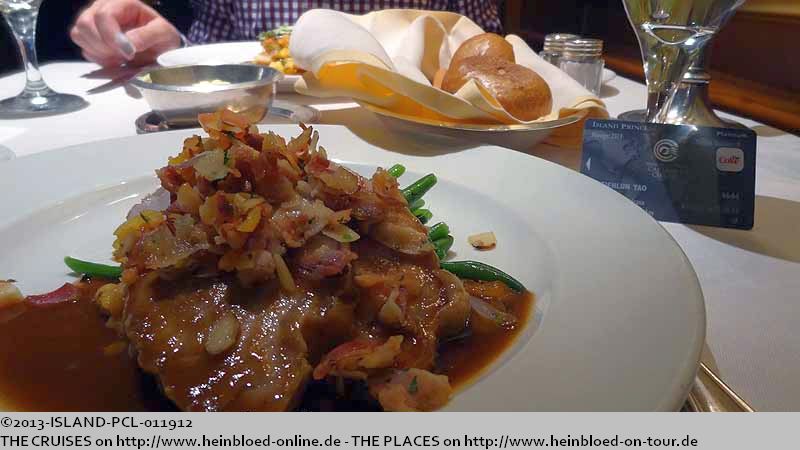 Aha... irgendwie kannte ich es so nicht aus Hawaii...
Und Bruno hatte wie üblich Fisch.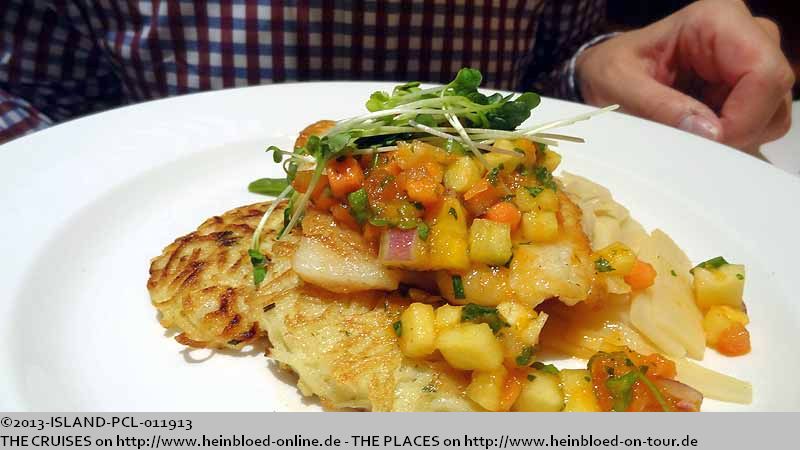 And Bruno had the fish as usual.

I remembered... but not Hawaii but GRAND PRINCESS... I had the same thoughts, and I did not like it then. I genuinely hope that I do not make the same mistake again on ROYAL PRINCESS... But finally, my Diet Coke arrived...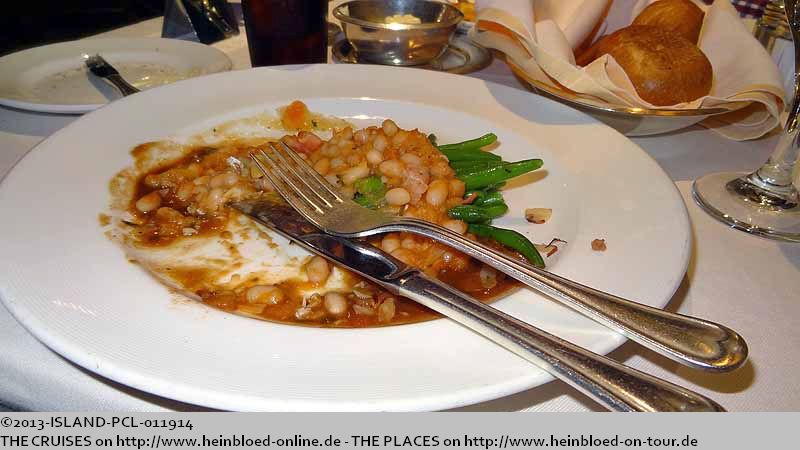 Ich erinnere mich... aber nicht an Hawaii, sondern an die GRAND PRINCESS... Damals hatte ich den gleichen Gedanken und mochte es damals schon nicht. Hoffentlich mache ich nicht den gleichen Fehler wieder auf der ROYAL PRINCESS... Immerhin: meine Cola Light ist gekommen...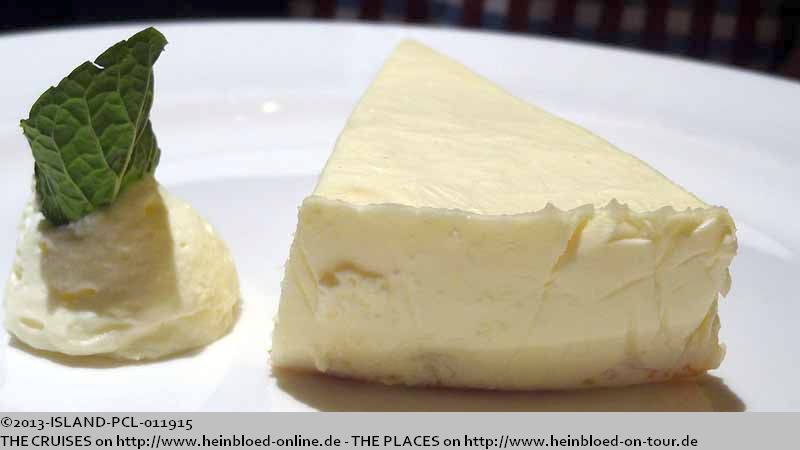 I was interested to have a soufflée.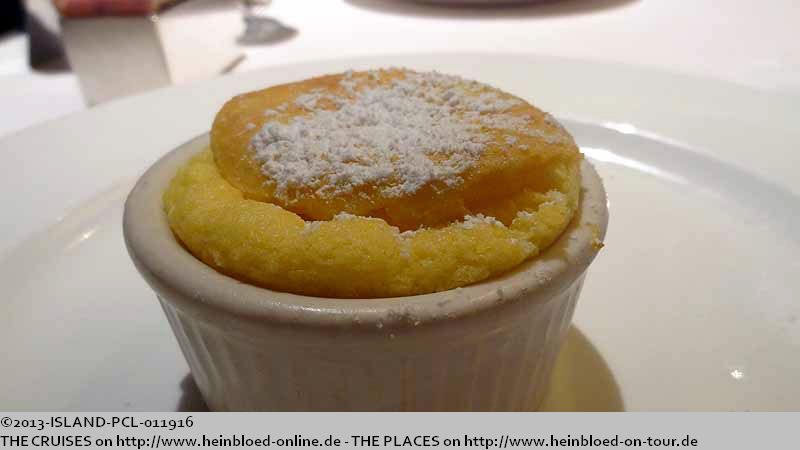 Irgendwie hatte ich wieder Lust auf Soufflée.
Und das wieder super lecker... Hoffentlich sieht es mein Diabetologe nicht...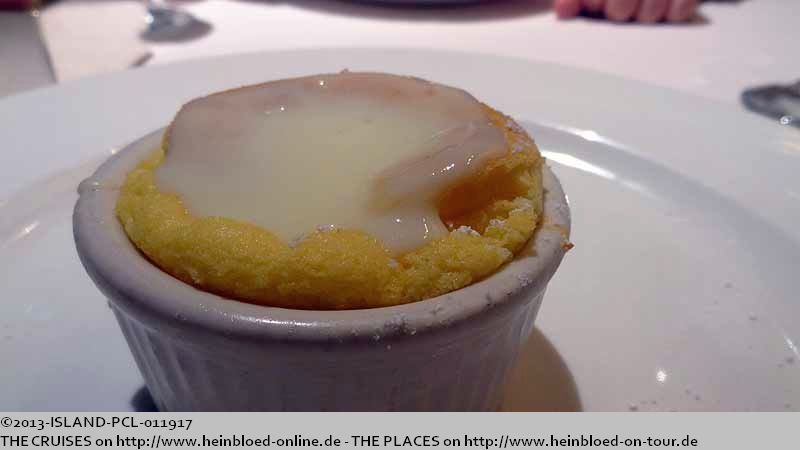 And this was really yummy... I truly hope that my diabetes doctor will not see this...

Last not least a peppermint drop at the exit. Then we headed to bed. It was enough for the first night.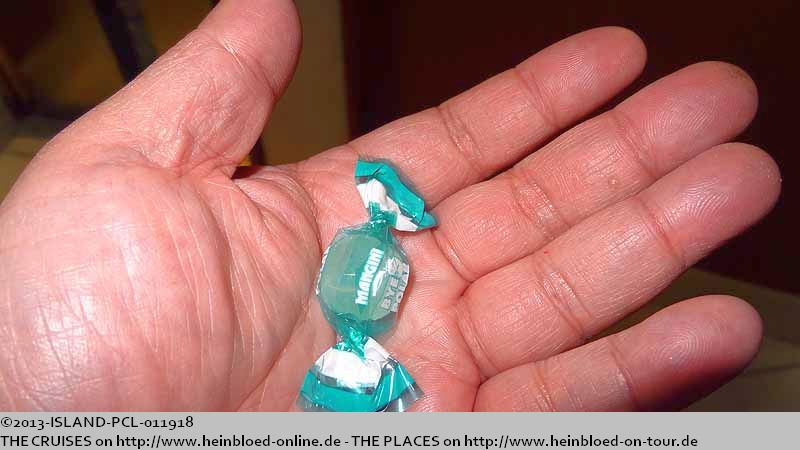 Ein Pfefferminz-Bonbon gibt es noch am Ausgang. Dann geht es ins Bett. Es reicht für den ersten Abend.
Die anderen Reisen in diesem Blog/
The other voyages in this blog: