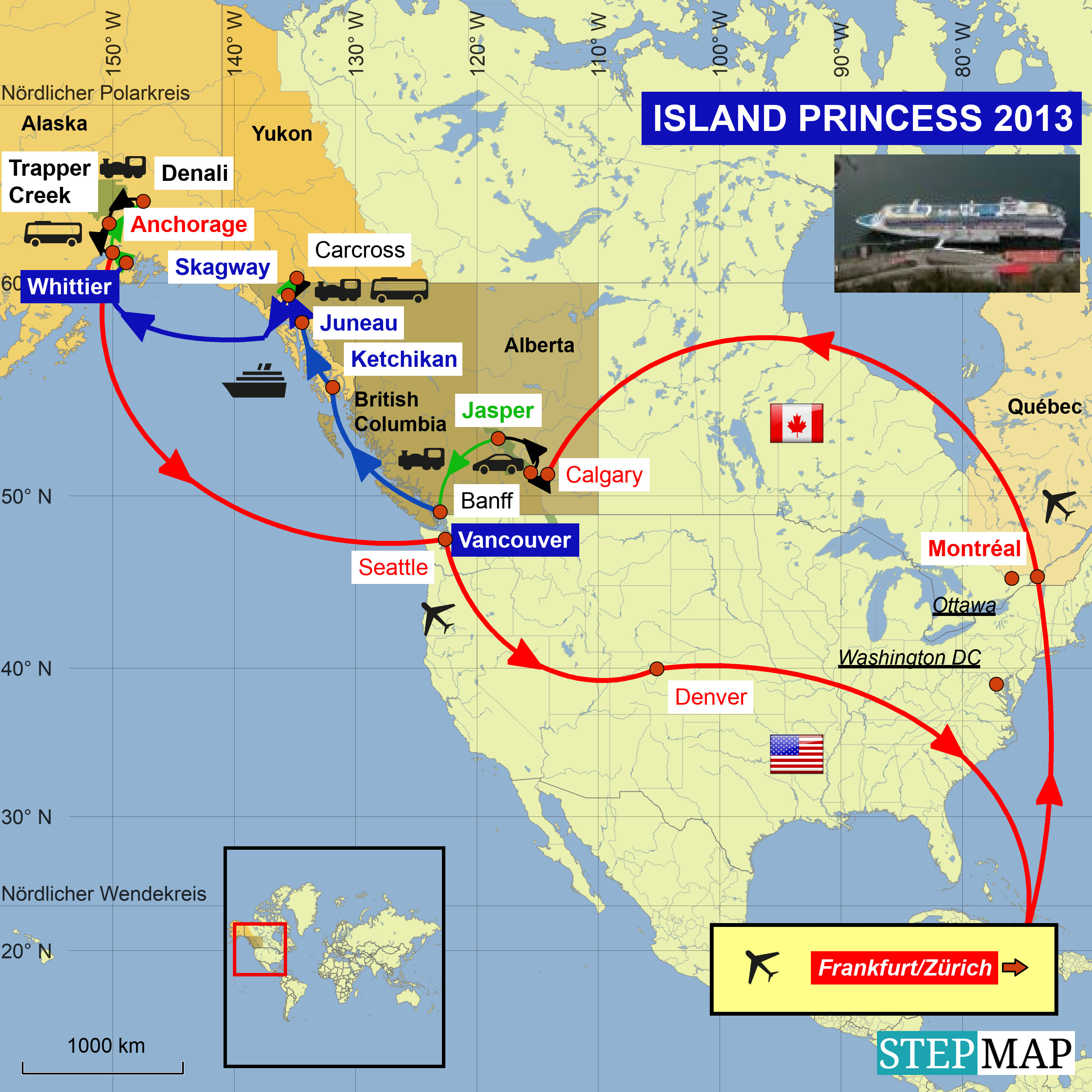 Natürlich muss ich endlich mal Bilder von unserem Schiff machen.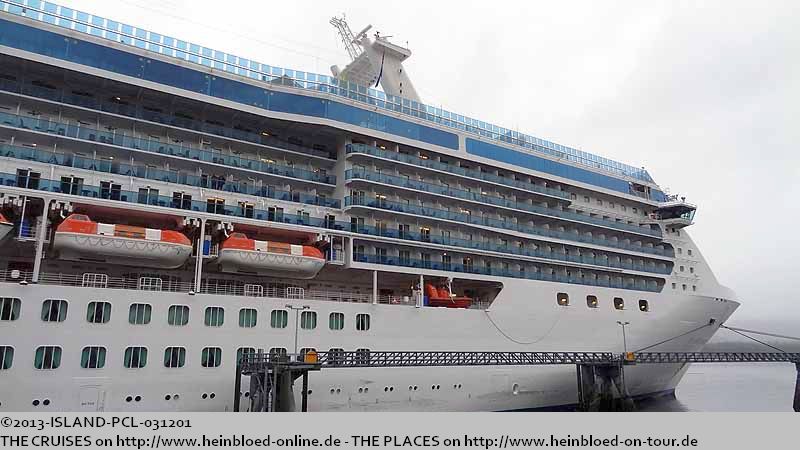 Of course I must take pictures of the our ship.

Here you could see that the ship need to be at a dry dock. At the end of the season.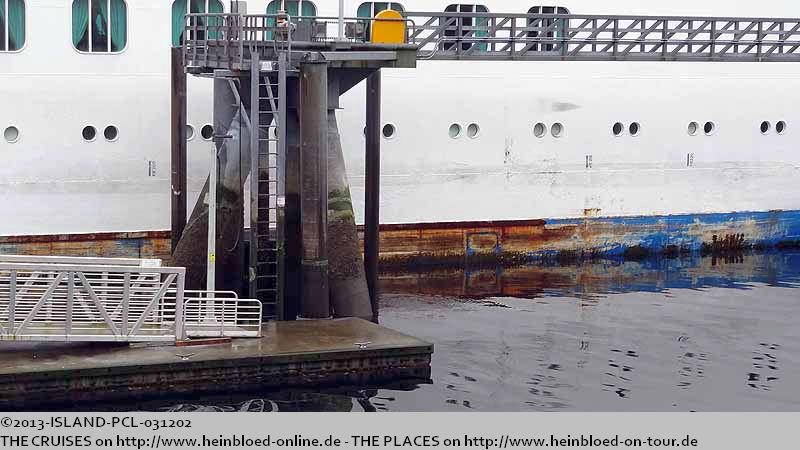 Hier sieht man, dass man bald mal das Schiff ins Trockendock schicken muss. Am Ende der Saison.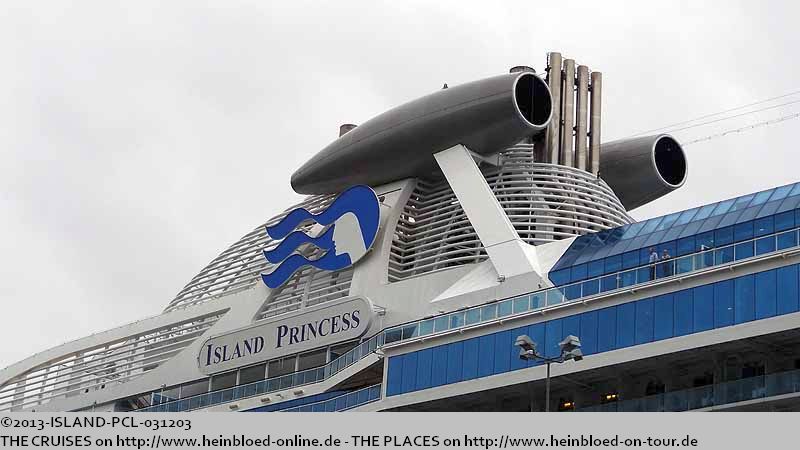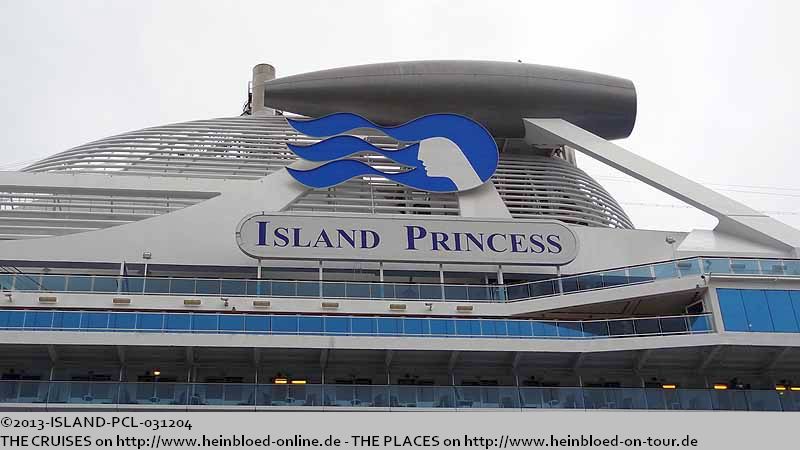 Eine schöne Promenade, auf der man rundum laufen kann.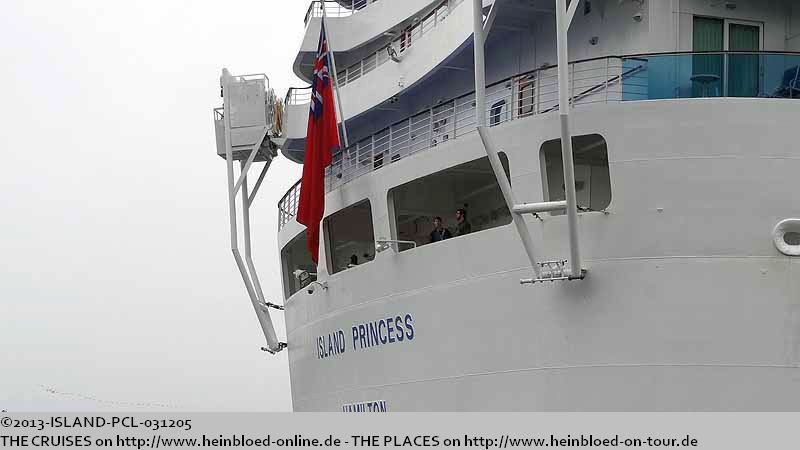 A very nice promenade you can easily walk around.

Now everybody knows that the ship looks like this. So nobody could be surprised anymore and can cancel the cruise... and will miss a great ship.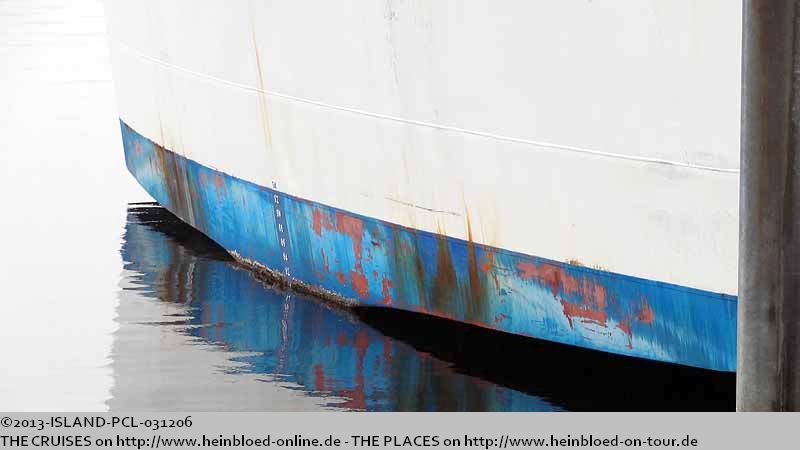 Jetzt wissen alle, dass das Schiff so aussieht. Und so kann keiner überrascht sein, und kann ja noch rechtzeitig stornieren... und wirklich ein tolles Schiff zu verpassen.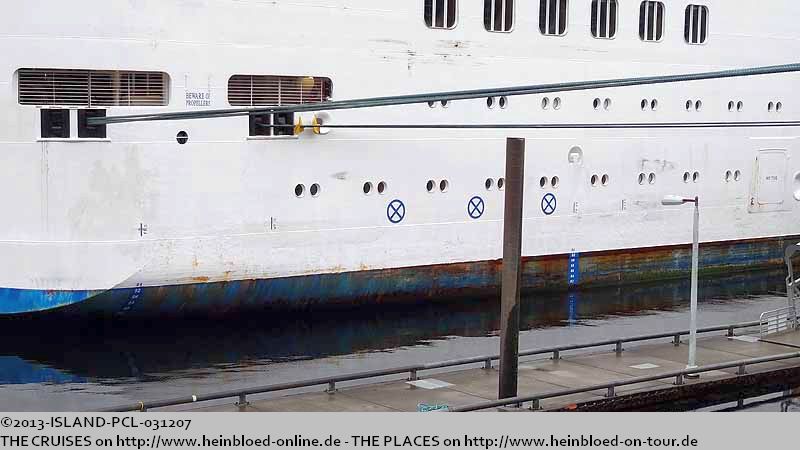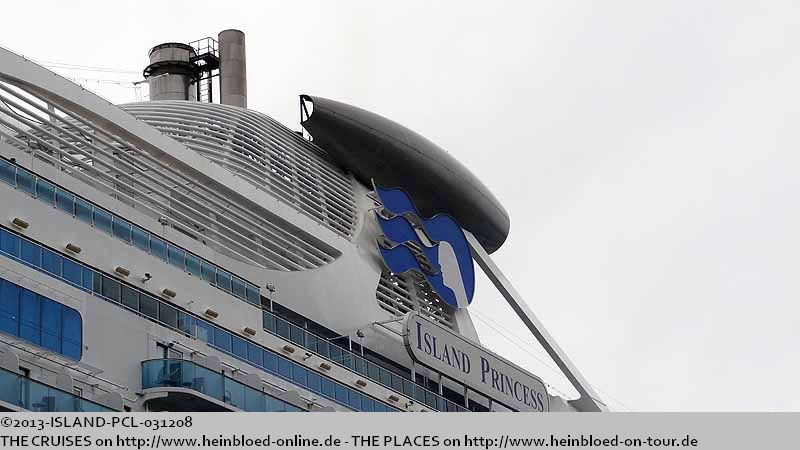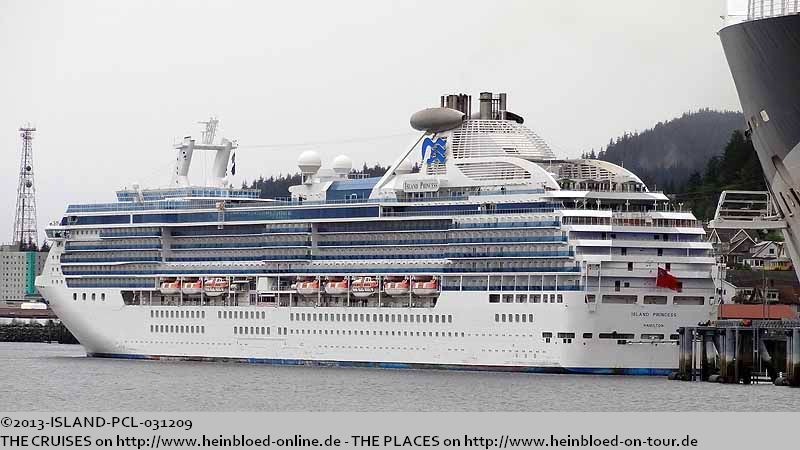 To get pictures like this Bruno had to walk on the hill and to find free access between the gardens...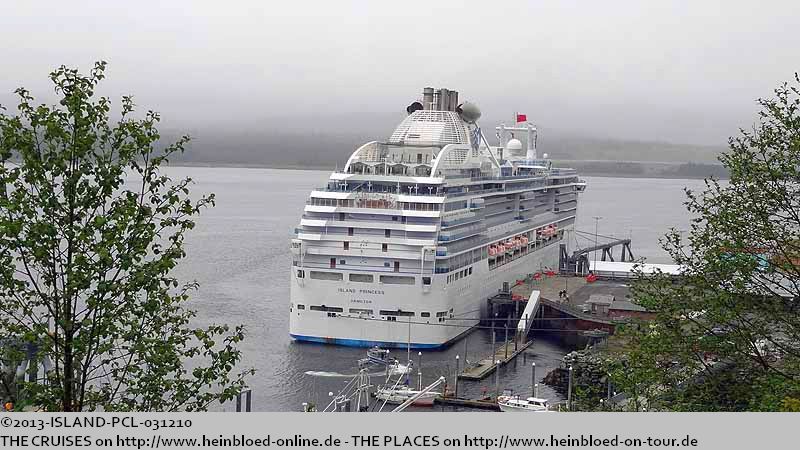 Um die Bilder zu machen, musste Bruno wieder auf den Hügel rauf und einen freien Zugang zwischen den Gärten sich schaffen...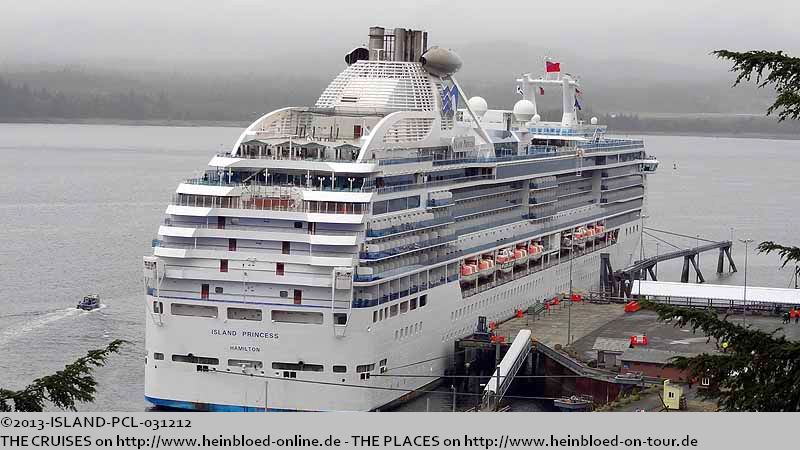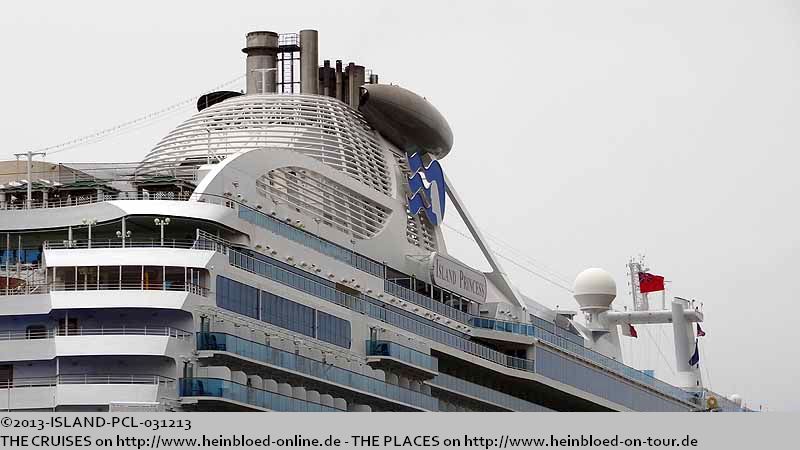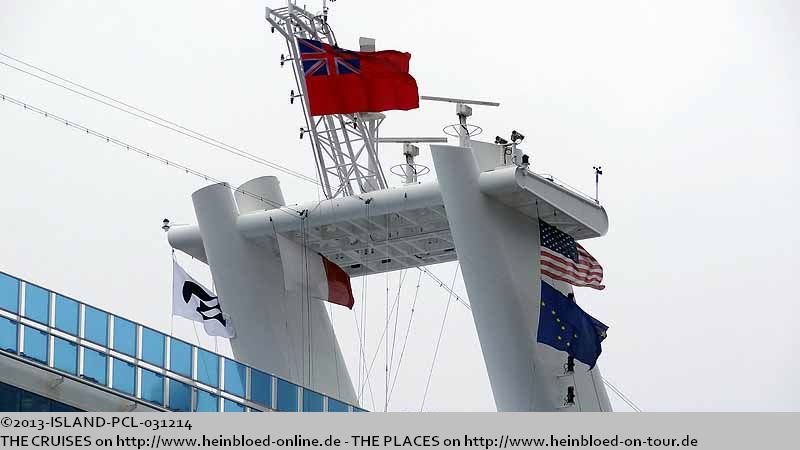 Und mit in der Stadt: CELEBRITY MILLENNIUM.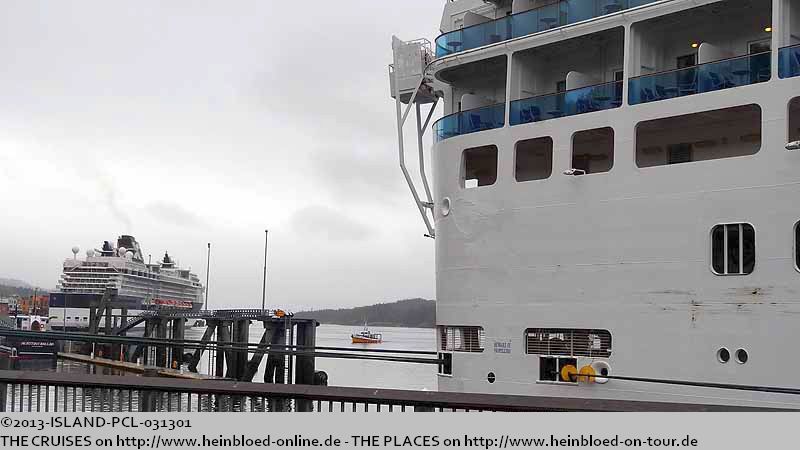 And in the city too: CELEBRITY MILLENNIUM.

She berthed directly at Pier 2 at the tourist information.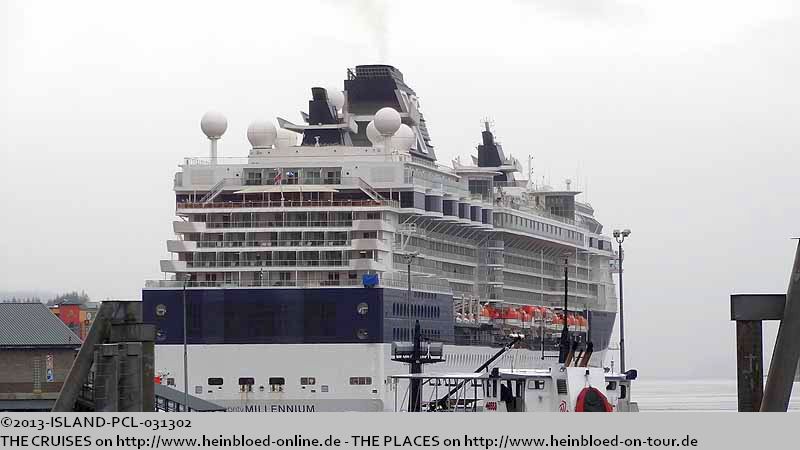 Sie liegt am Pier 2 direkt an der Touristeninformation.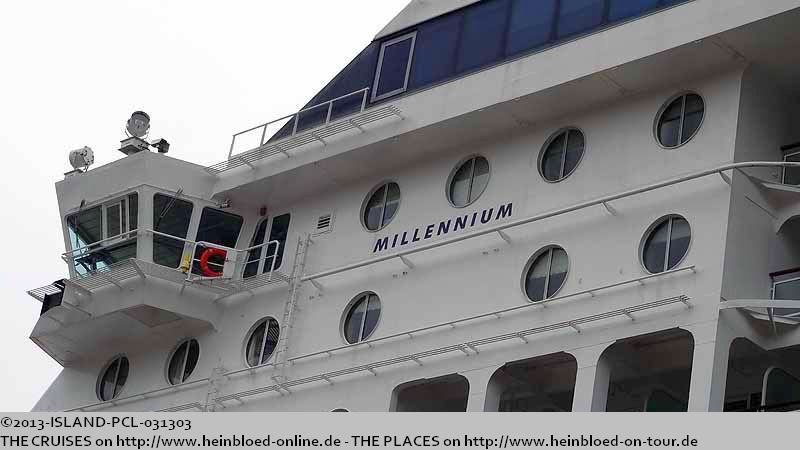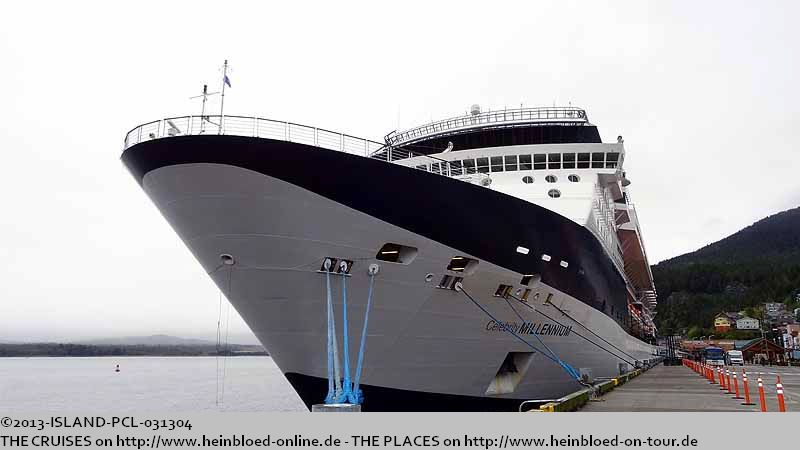 Wir müssen uns mal den Ort ansehen, an dem wir untergebracht sind. Ganz vorne. (Zwischenzeitlich haben wir jedoch umgebucht...)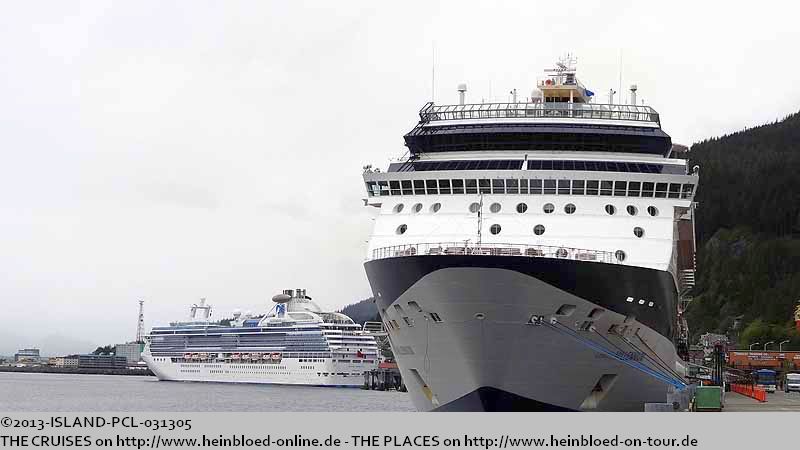 We need to the see the location we will be accommodated. Just in the front. (Meanwhile, we rebooked...)

We will set sail in April 2014 from Hong Kong to Shanghai.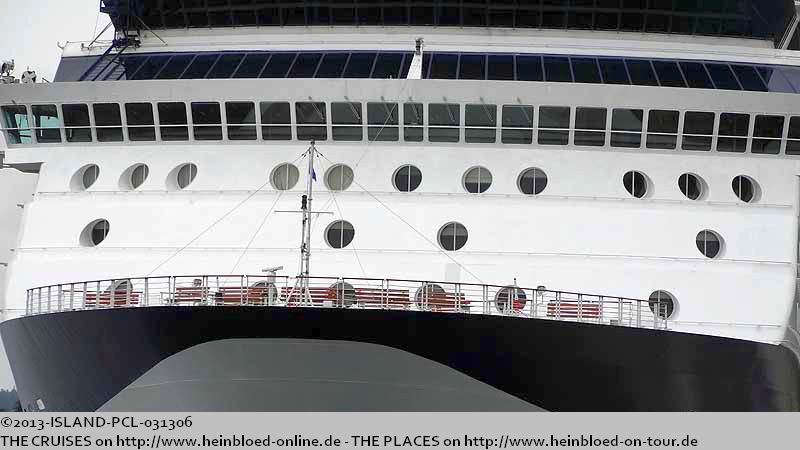 Los geht es im April 2014 von Hongkong nach Schanghai.

We really had luck: once we set sail in Ketchikan it became more foggy and rainy. We sailed towards the sun which was waiting for us in the North.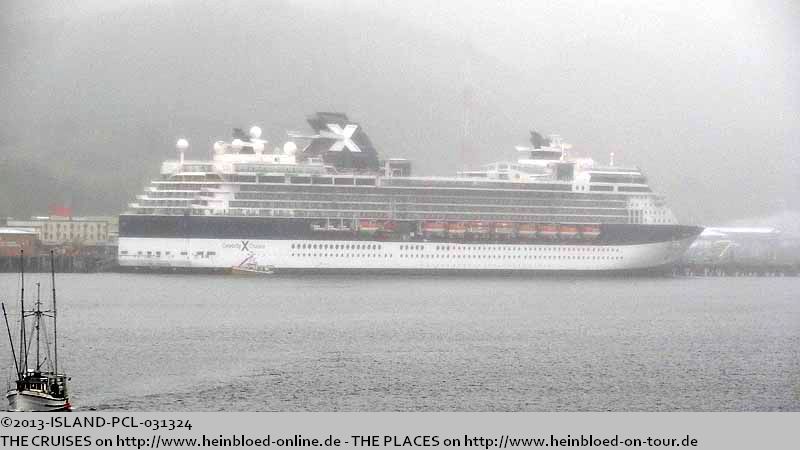 Wir haben noch Glück: als wir ablegen wird es immer nebliger und regnerischer in Ketchikan. Wir fahren der Sonne entgegen, die uns weiter im Norden erwartet.
Die anderen Reisen in diesem Blog/
The other voyages in this blog: