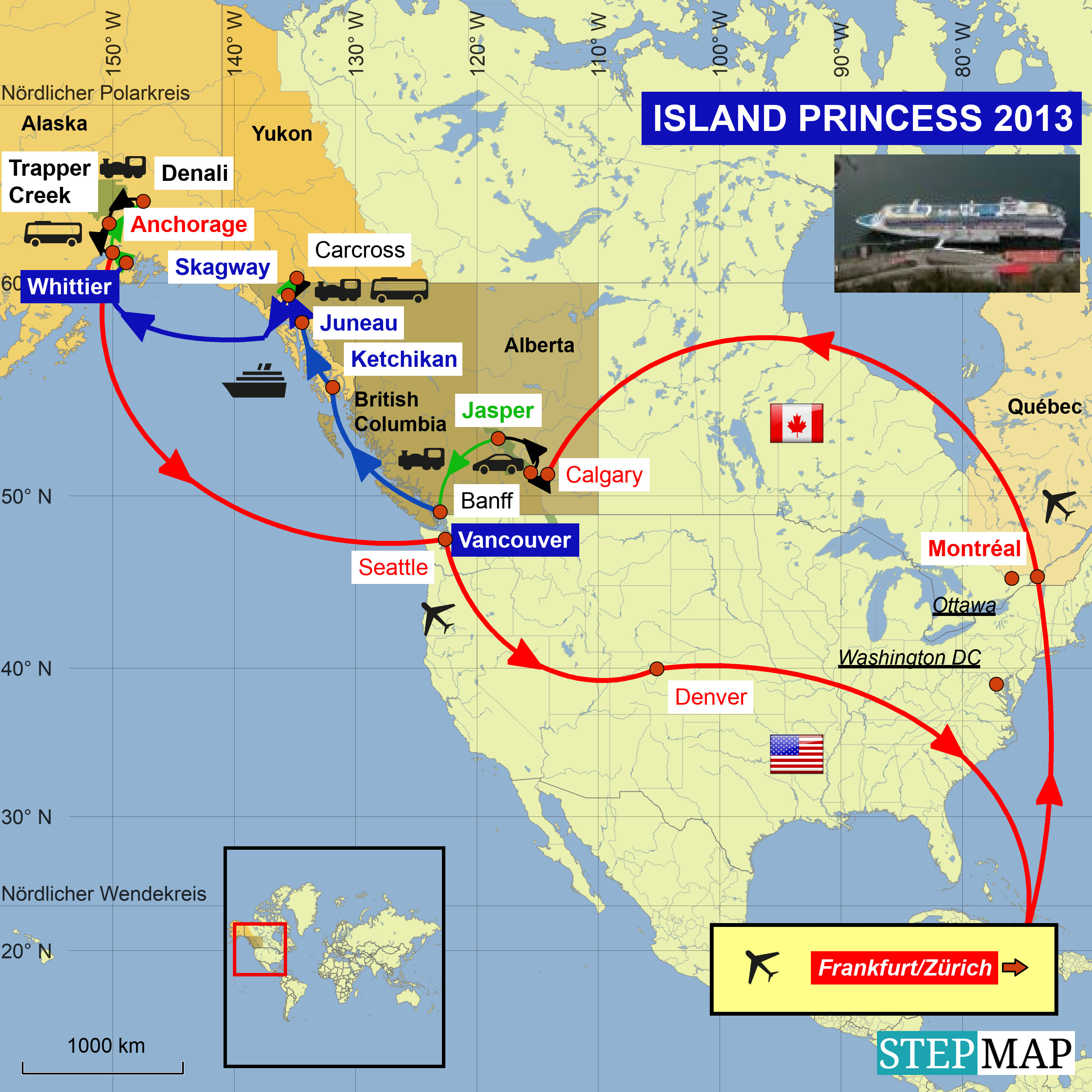 Etwas für die Liebhaber von Fähren... Es gibt doch eine Werft nördlich von Vancouver... Ein Schiff der
Alaska Marine Highway
liegt hier.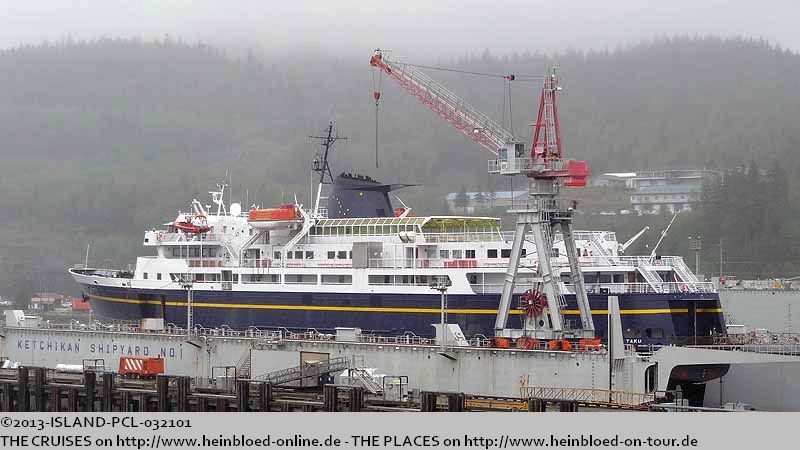 Something for the lovers of ferries... There was a shipyard North of Vancouver... A ship of Alaska Marine Highway docked here.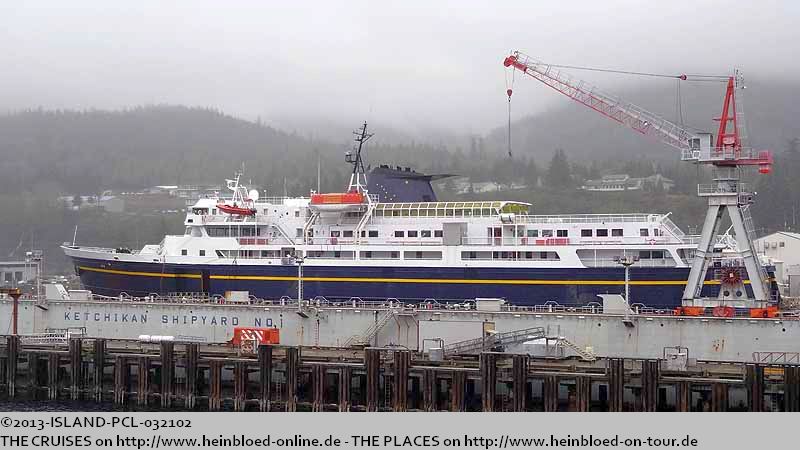 TAKU... Baujahr 1963... wie ich
hier
lese...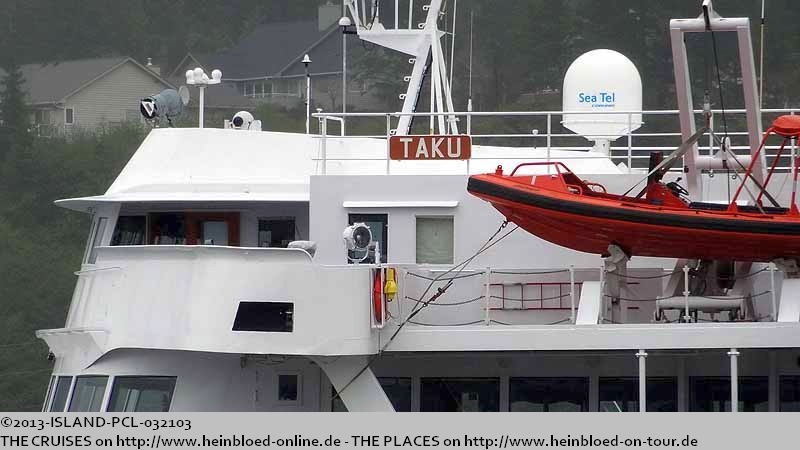 TAKU... Built in 1963... as I could read here.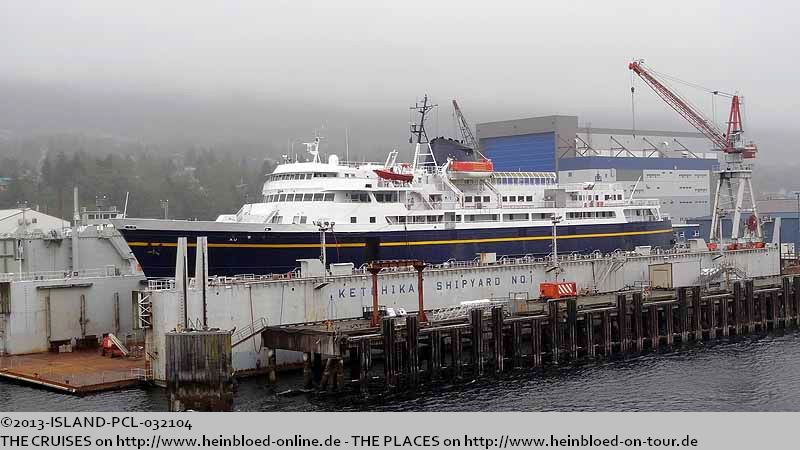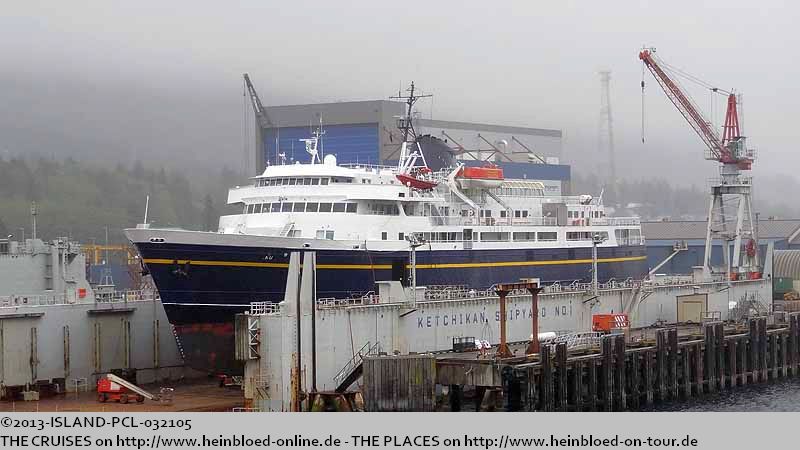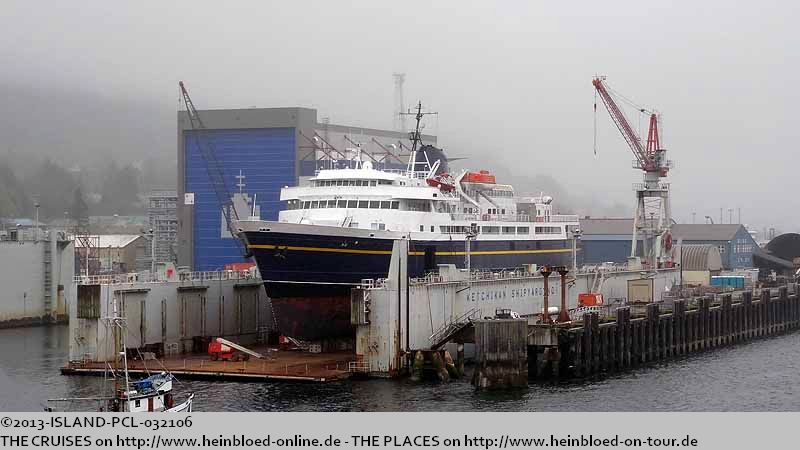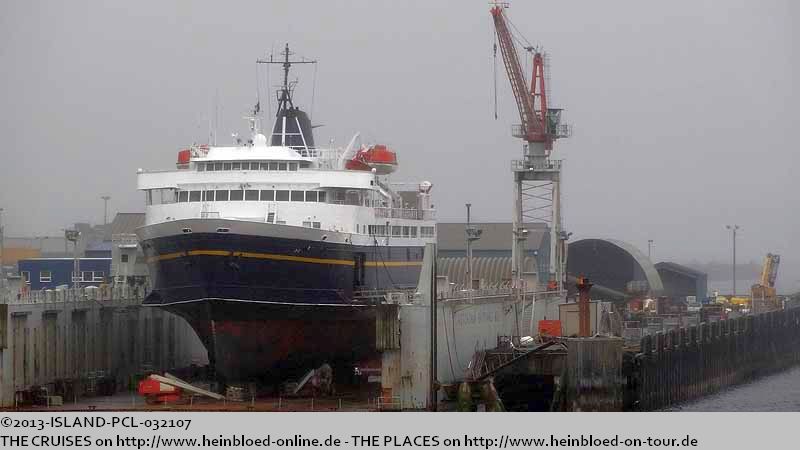 Then COLUMBIA arrived. Built in 1974...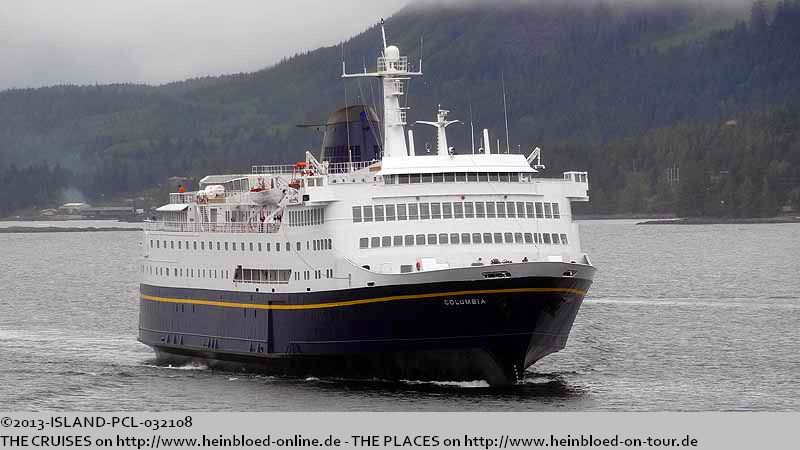 Und dann kommt noch die COLUMBIA rein. Baujahr 1974...

Ich muss dann zur Probe.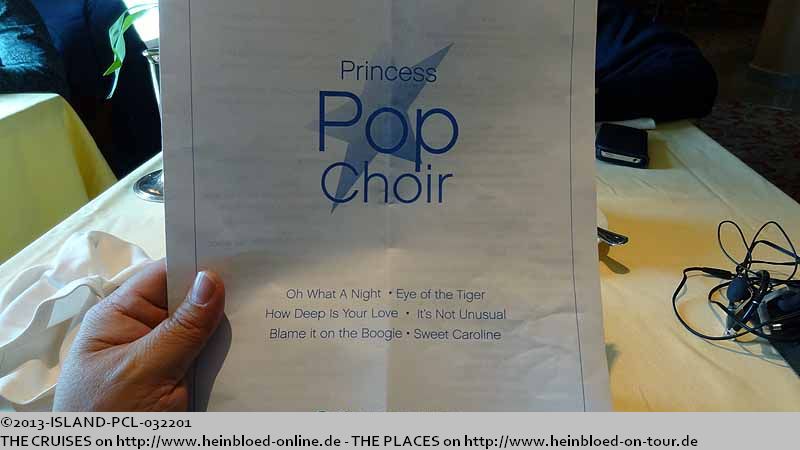 I need to see the rehearsal.

Two of the five songs were also sung with Glee: "Sweet Caroline".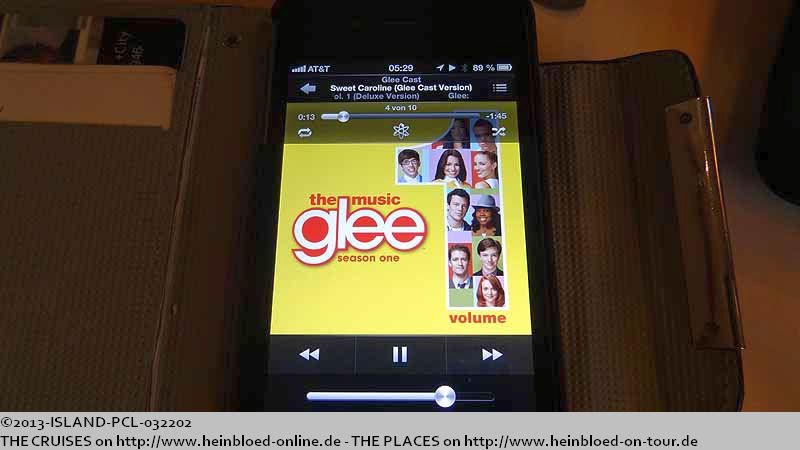 Zwei der fünf Titel werden auch bei Glee gesungen: "Sweet Caroline".
Und "It's not unusual".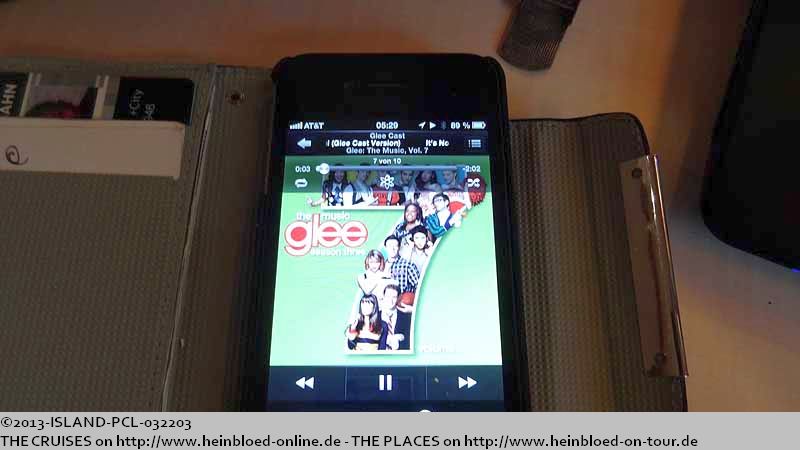 And "It's not unusual".

Anything else was not my world. Too much 70s...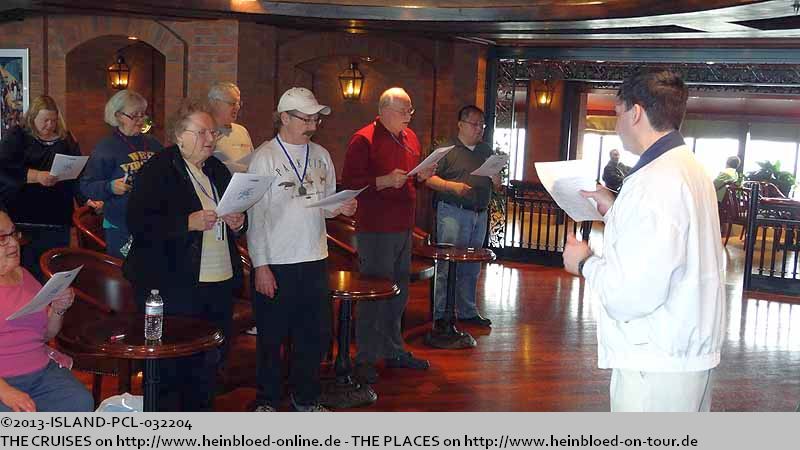 Alles andere ist nicht so meine Welt. Zu sehr 70-er Jahre...
Ich stelle mich lieber an die Seite, damit ich nicht so mitbekomme, was die anderen ständig erzählen. Unser Übungsleiter Patricio aus dem Entertainment-Abteilung tat mir schon leid. Die anderen setzen voraus, dass er eine perfekte Chorleiter und Musikerausbildung hat.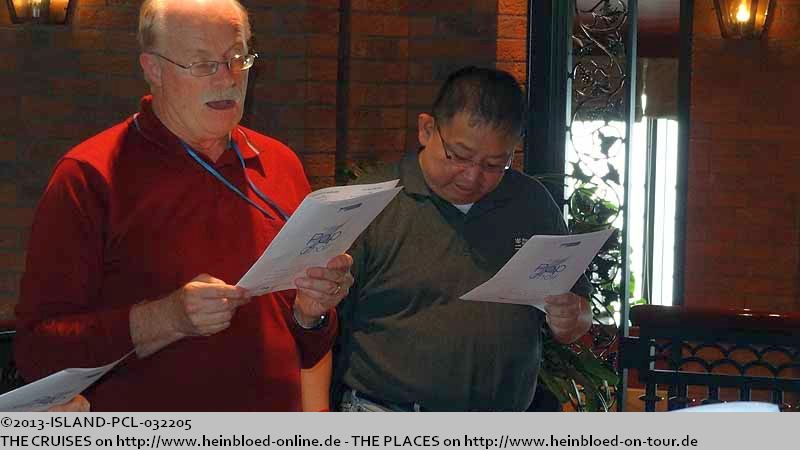 I preferred to stay at the side that I must not follow the conversation of the other. I felt sorry for our trainer Patricio who was from the entertainment department. The other was expecting him to be the perfect choir leader and had a full education as a musician.

Bruno needed to stay this time... otherwise, I threatened him that I would separate from him...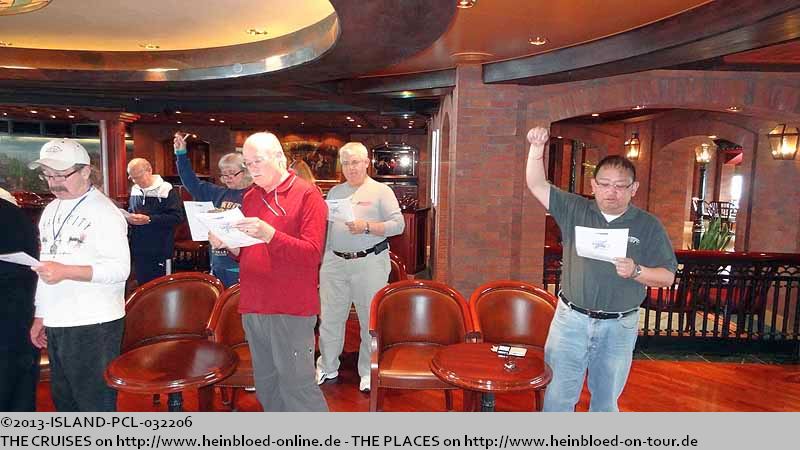 Bruno muss dieses Mal bleiben... unter Androhung, dass ich mich von ihm trennen würde...
Schließlich haben ja die unbesiegbaren Gallier auch Troubadix ertragen...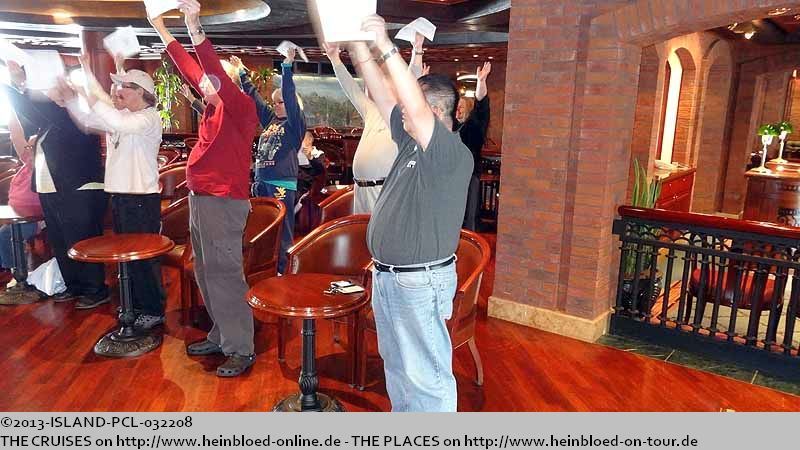 Even the indomitable Gauls were able to bear the singing of Cacofonix (French Comic Asterix the Gaul)...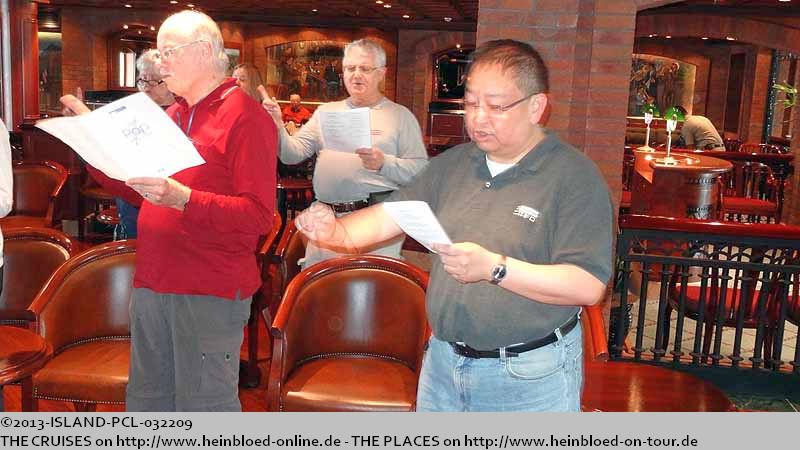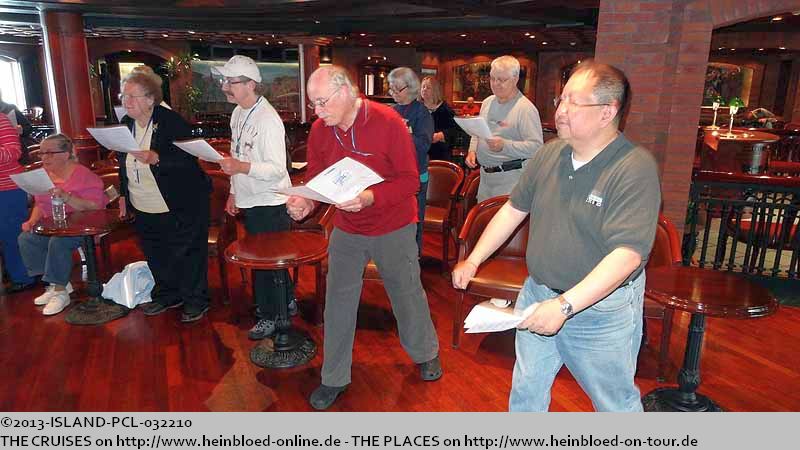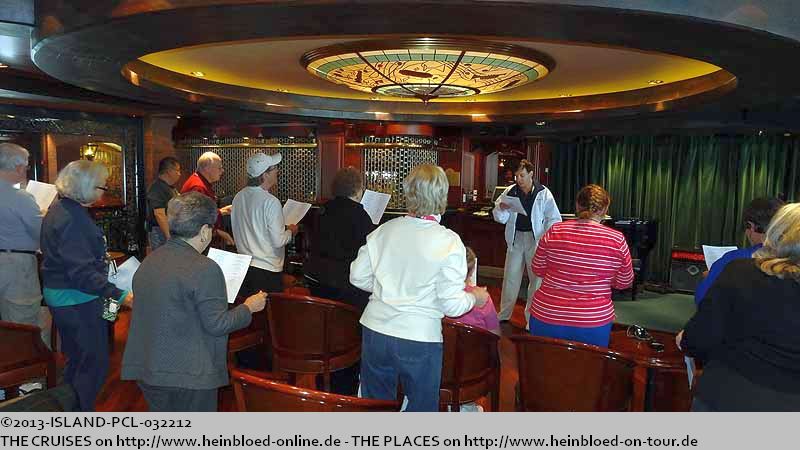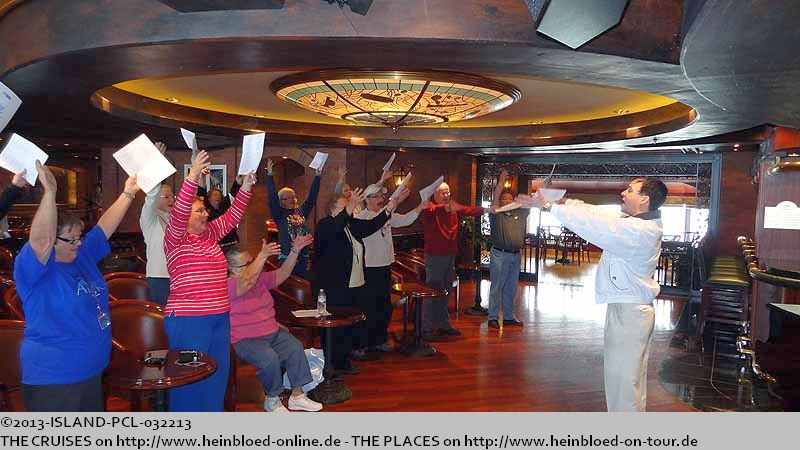 A matter of conscience: nice piano-music or...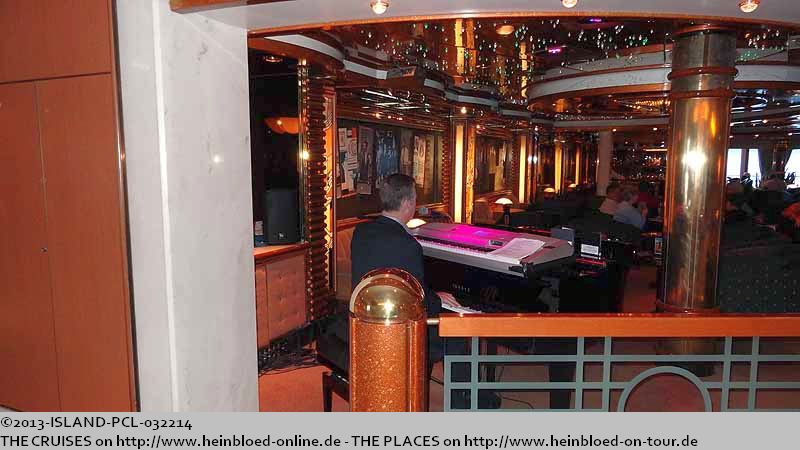 Die Gewissensfrage: Schöne Piano-Musik oder...
auf zur Tea-Time...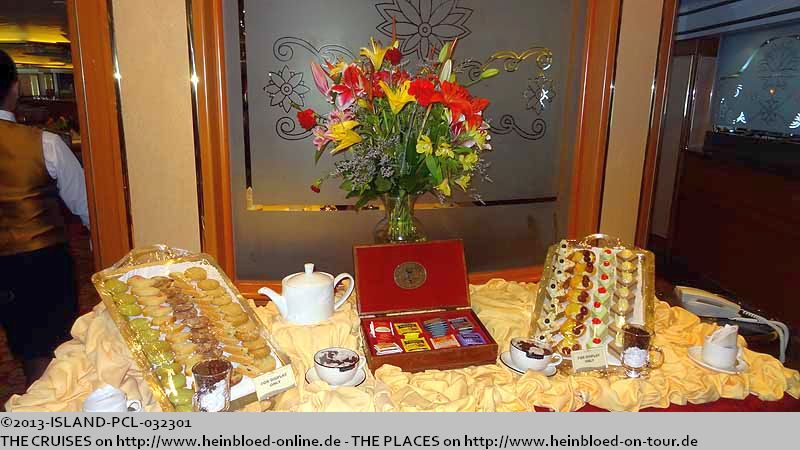 seeing the tea-time...

But we had here live music as well.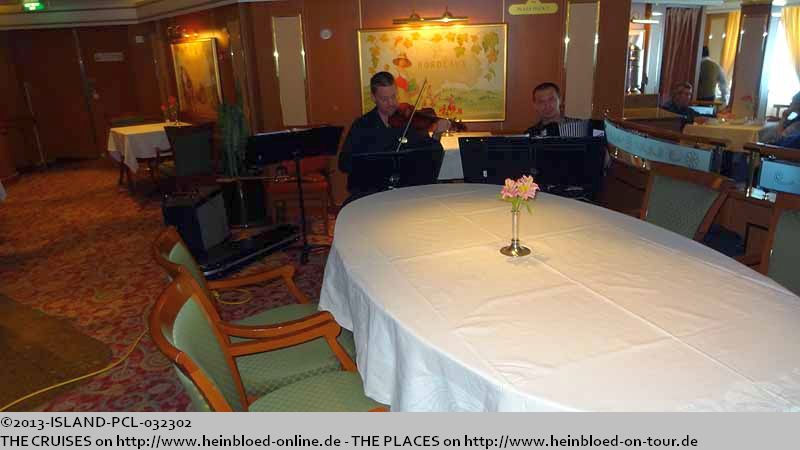 Aber auch hier gibt es Live-Musik.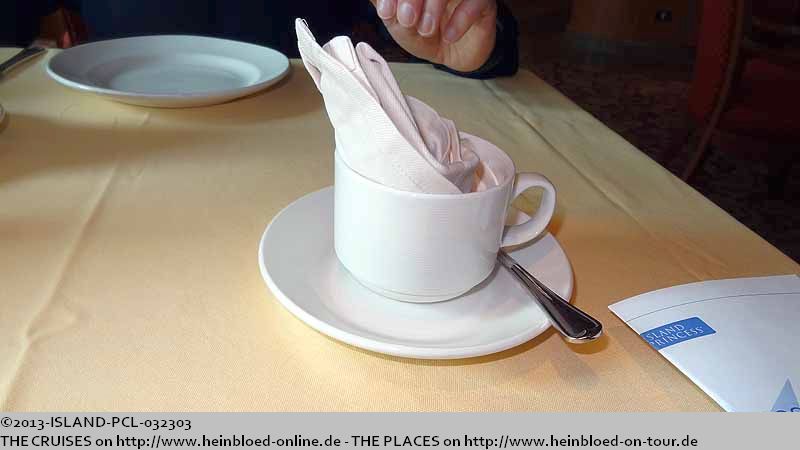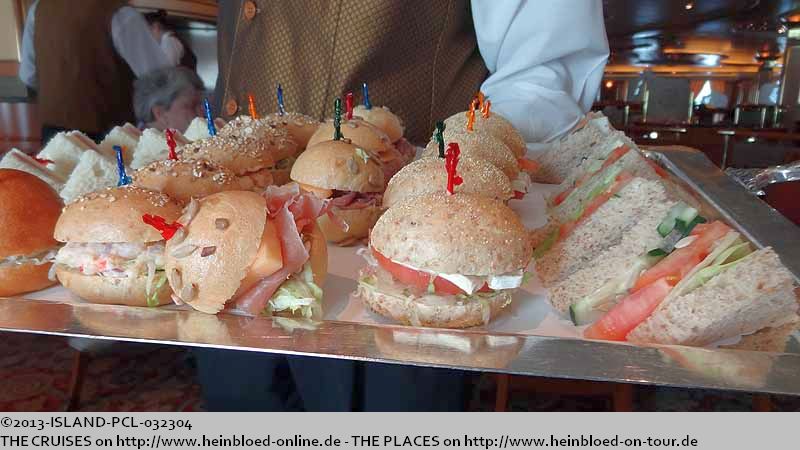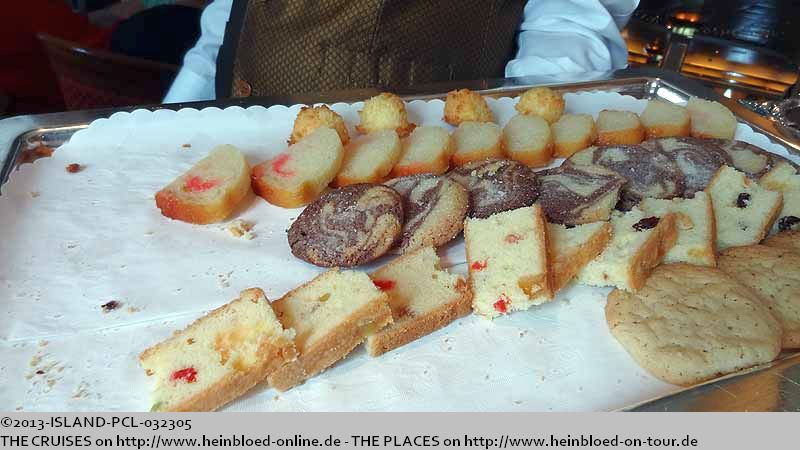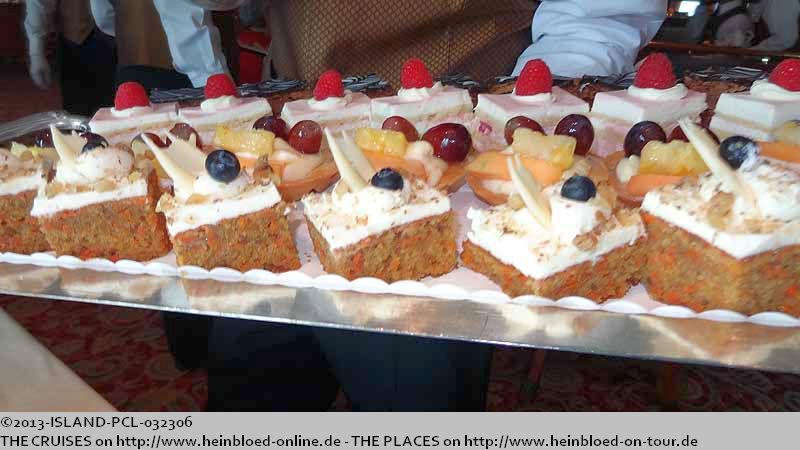 Ein Scone muss sein.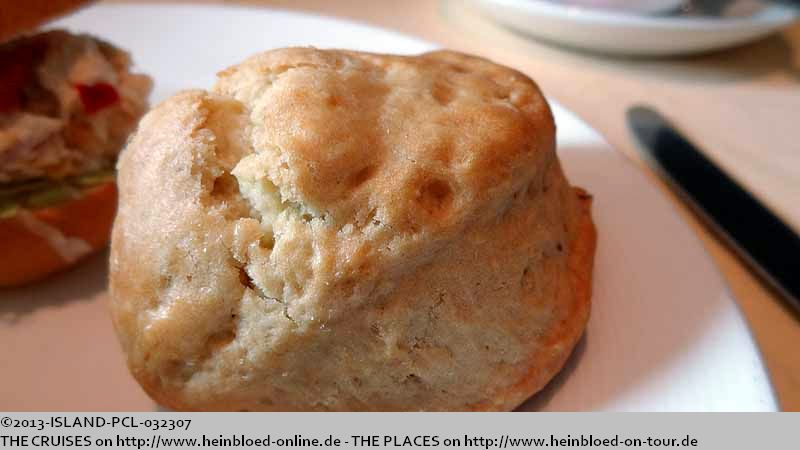 At least you must have a scone.

Let's go the whole hog. with clotted cream and strawberry jam.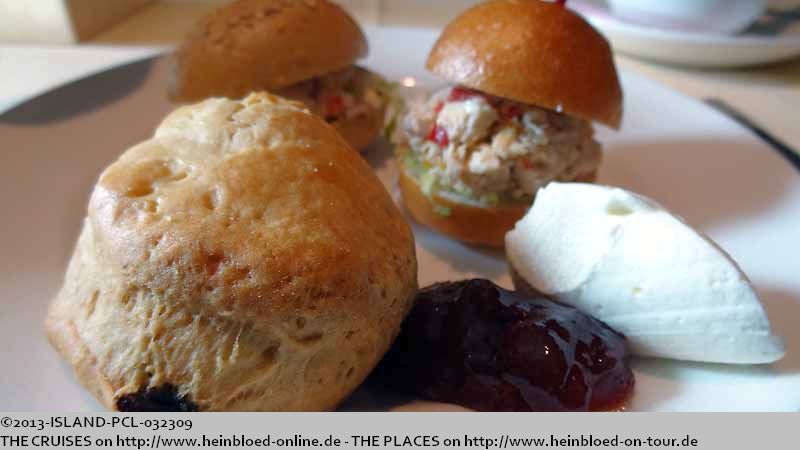 Wenn schon, denn schon. Mit Clotted Cream und Erdbeer-Marmelade.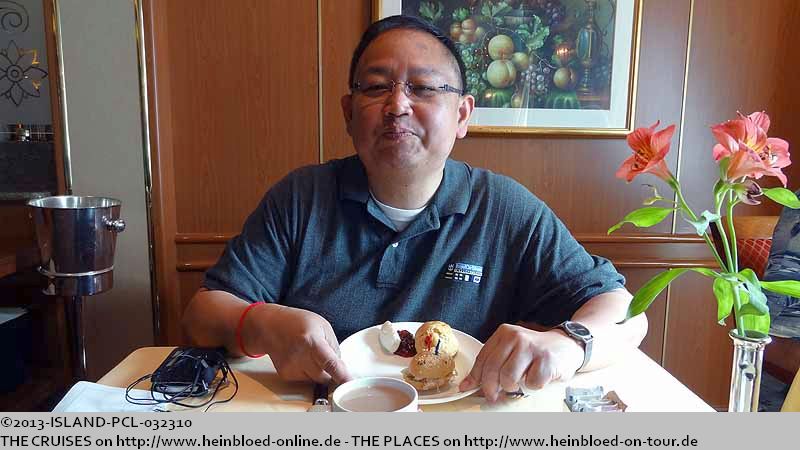 For those who thought tea-time was too much you might have cookies and milk too.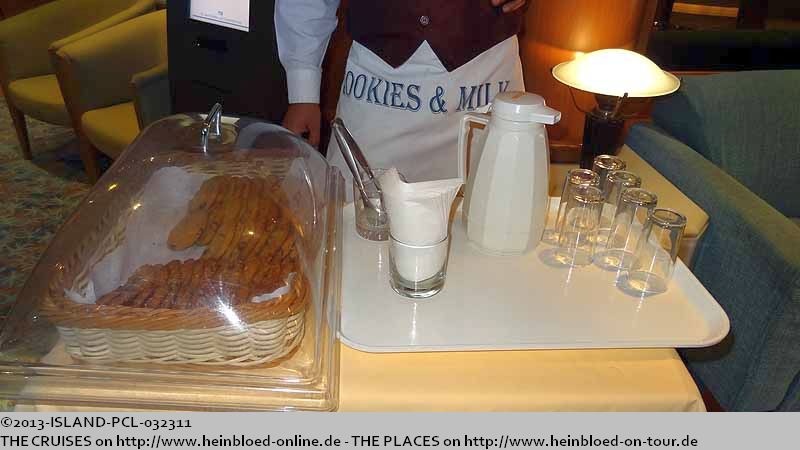 Für diejenigen, denen Tea-Time zuviel ist, können auch Milch und Kekse haben...
Die anderen Reisen in diesem Blog/
The other voyages in this blog: