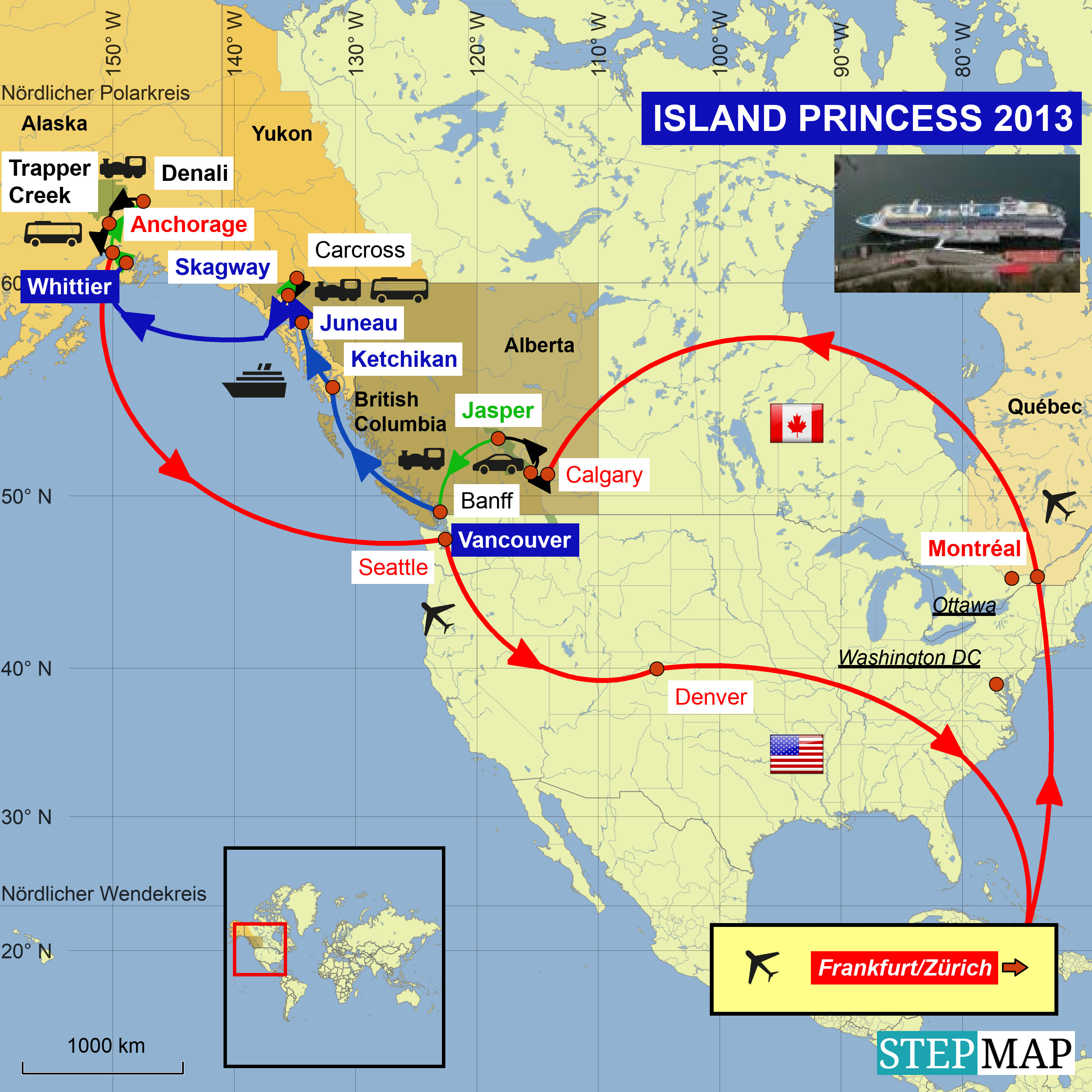 Ah... in der Nacht kommt ein Signal von H2O, die über AT&T ihre Gespräche abwickelt.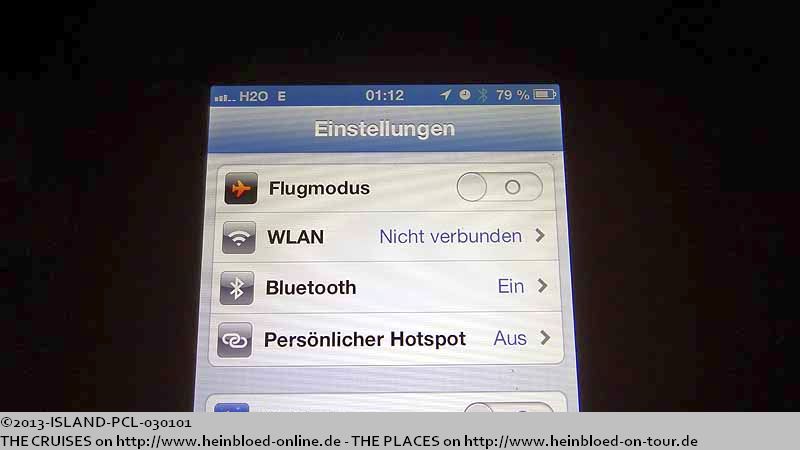 Ah... in the night the signal from H2O came. Their calls went through the AT&T-network.

I could get a 4G signal, but unfortunately, an iPhone 4S did not support 4G.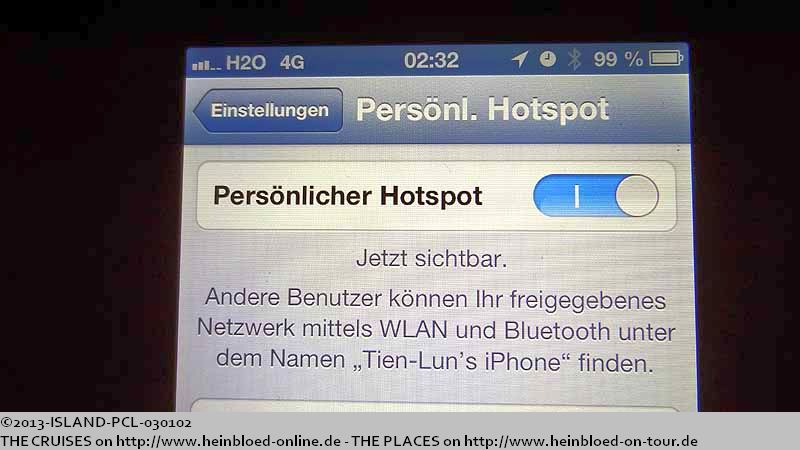 Ein 4G-Signal kommt, nur leider wird das durch ein iPhone 4S gar nicht unterstützt.
Irgendwie will das Huawei-Gerät nicht so richtig...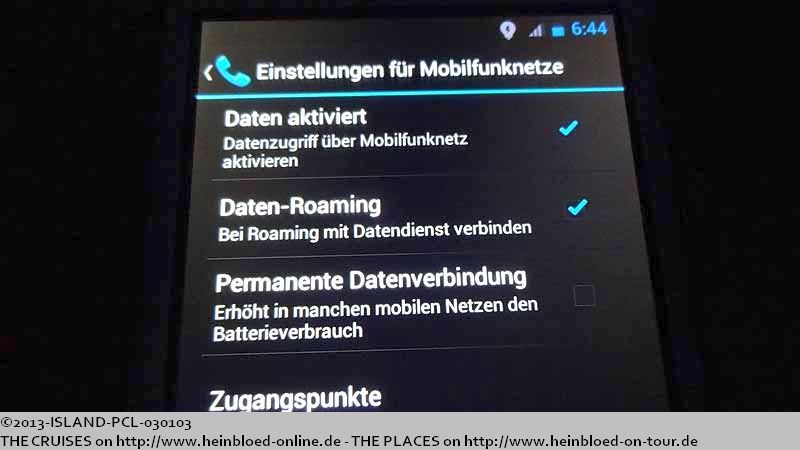 Somehow the Huawei-device did not like it too much...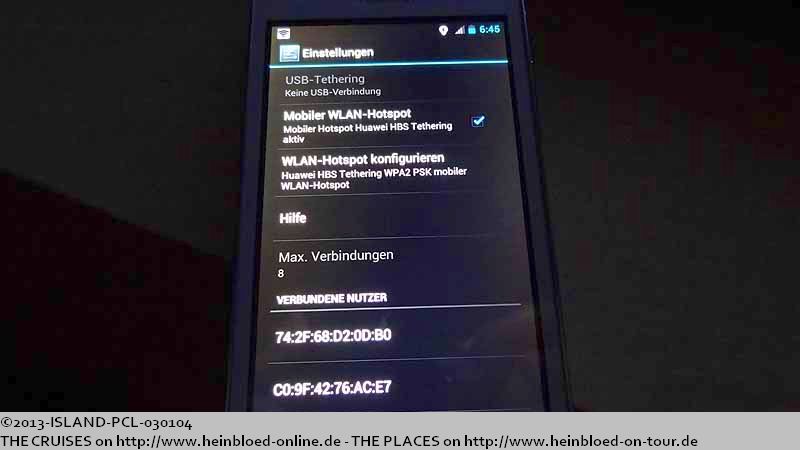 Ich kann zwar mit dem Huawai Android Smartphone verbinden... nur Internet läuft immer noch nicht.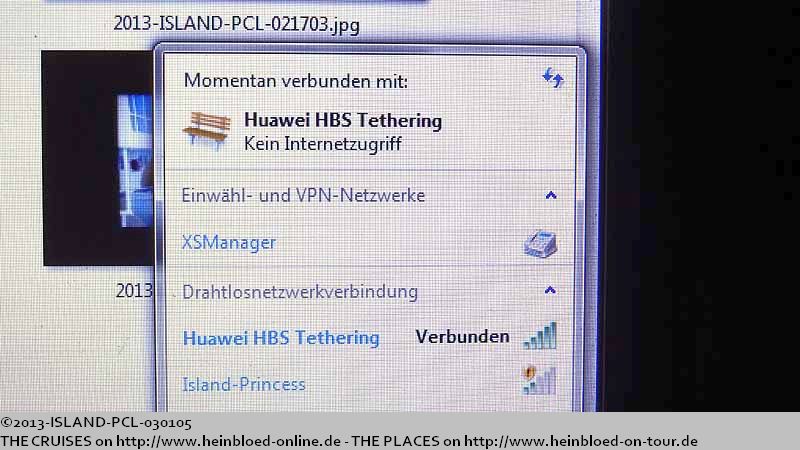 I could connect the Huawai Android Smartphone... but the internet did not run.

Browsing directly with the smartphone was possible but only in 2G.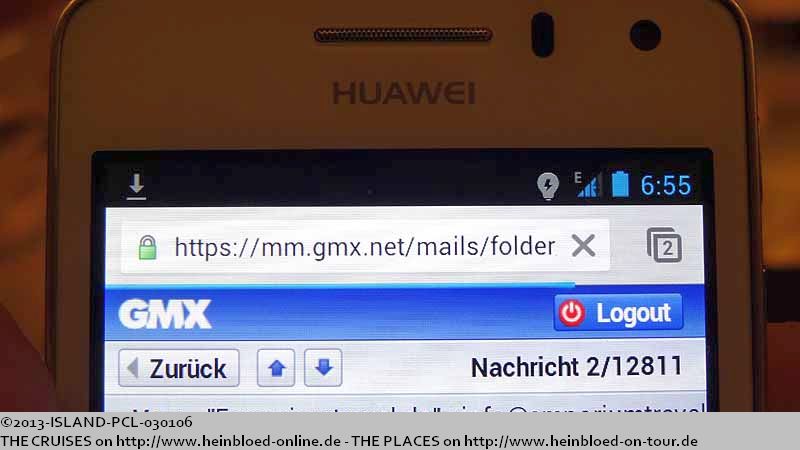 Aber ich kann direkt am Huawei Smartphone surfen, allerdings bloß in 2G (EDGE).
Über unseren mobilen WLAN-Router bekommen wir 3G (UMTS).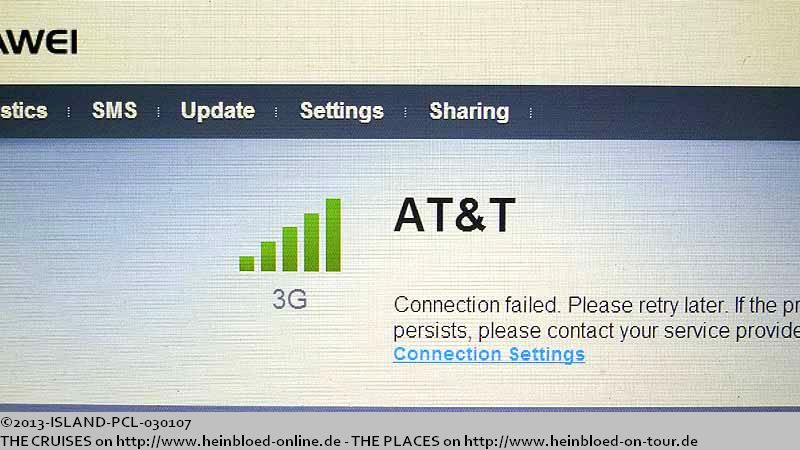 On our mobile WiFi-router we got a 3G-signal.

So we slowly headed to Alaska.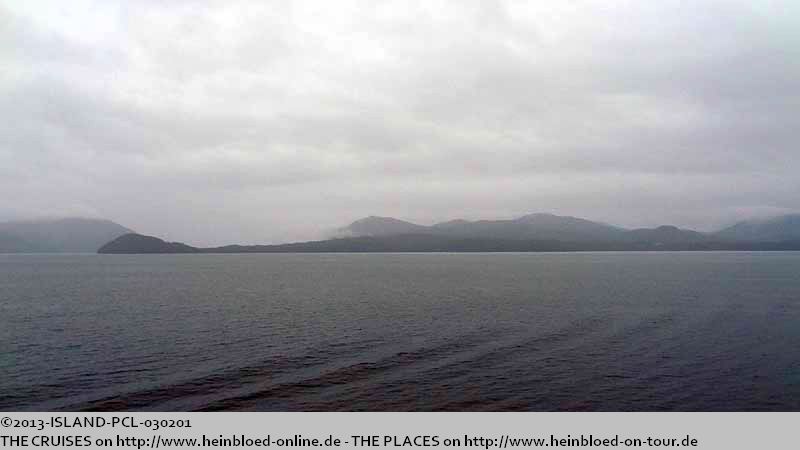 So fahren wir langsam in Alaska an.

Unser schöner Eckbalkon...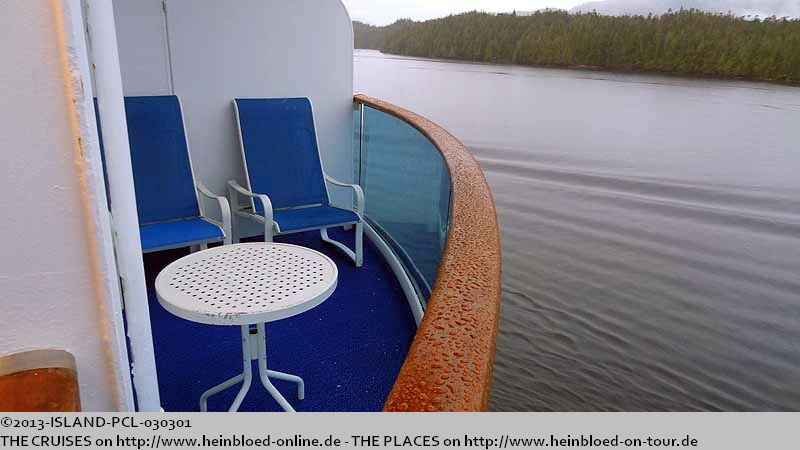 Our nice corner balcony...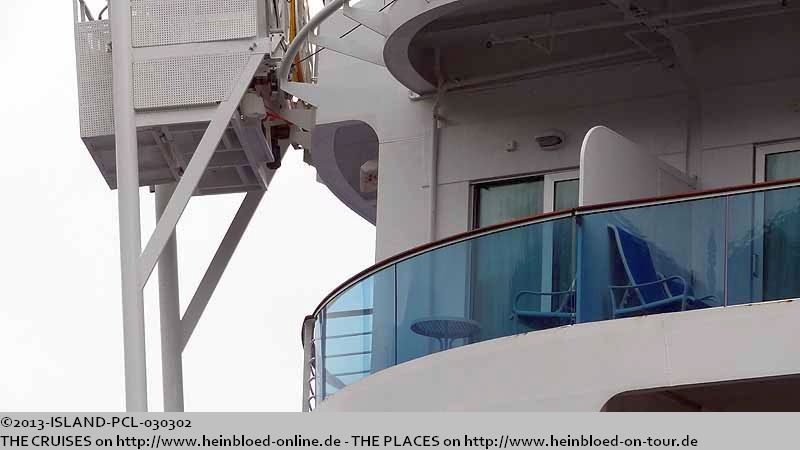 Spaßeshalber mal gucken, was es zum Frühstück im Horizon Court gibt.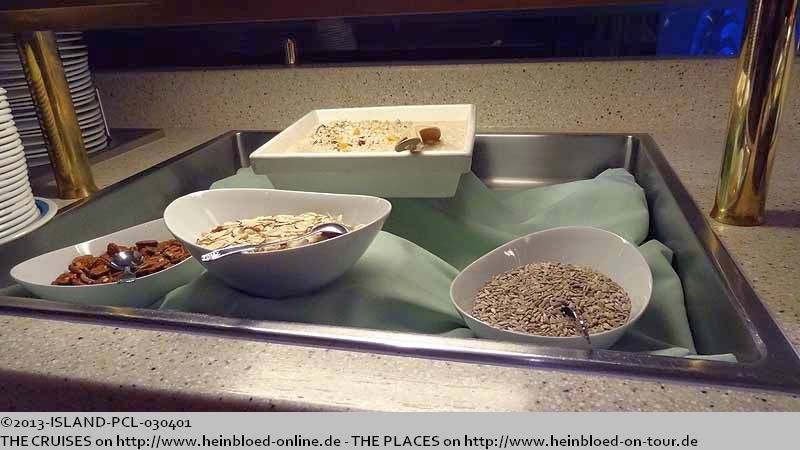 Just for fun we went to the Horizon Court to see what they offered for breakfast.
Die anderen Reisen in diesem Blog/
The other voyages in this blog: