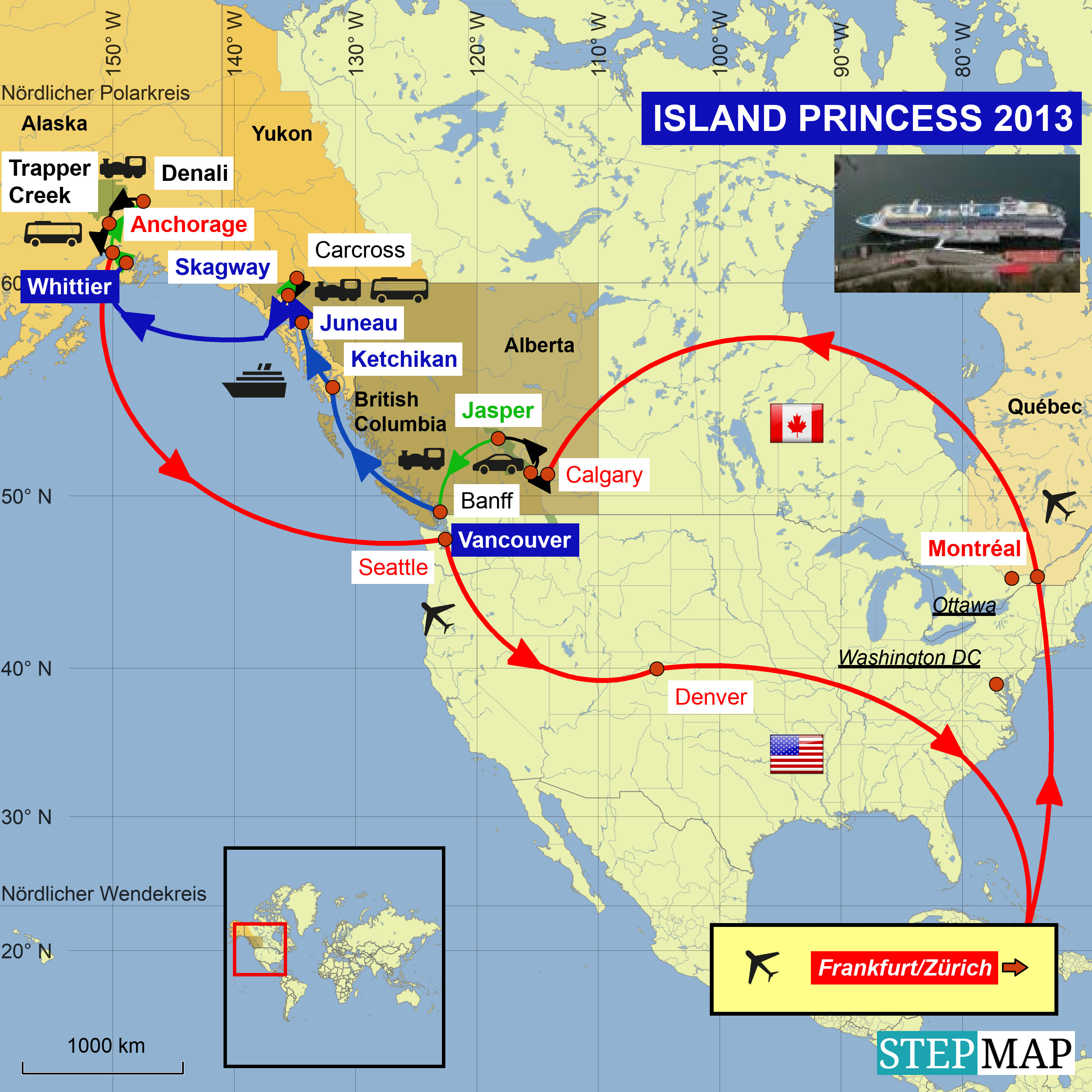 Wir sind auf dem Rückflug - nun sitze ich vorne. Aber hinten war es besser!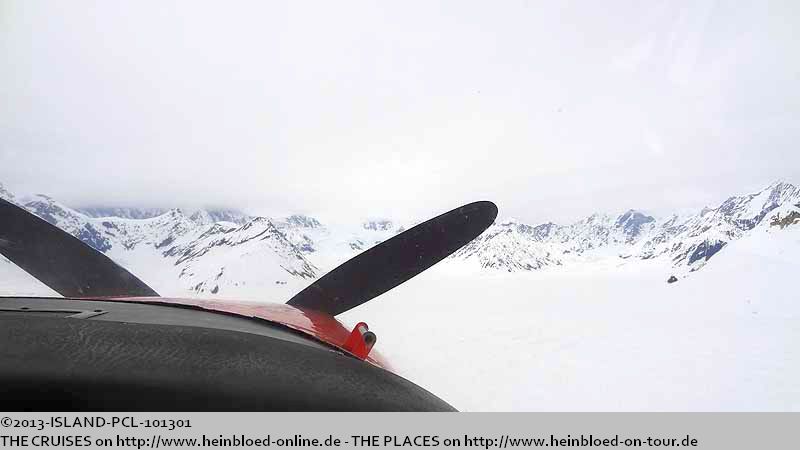 We were already heading back - now I sat in the front - but it was better in the back.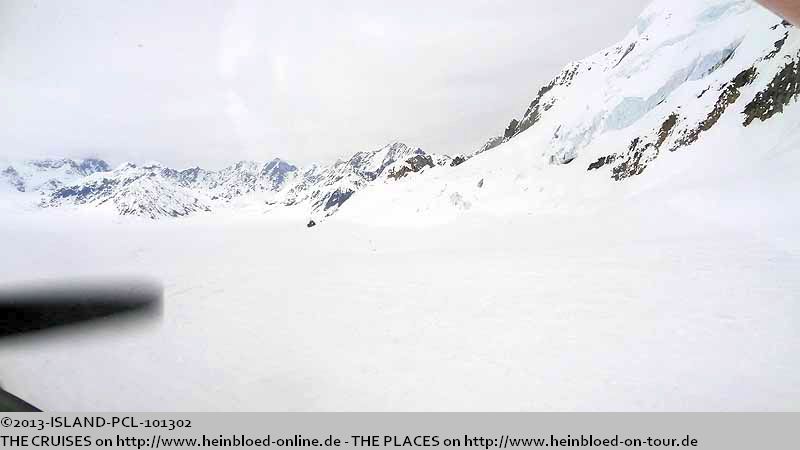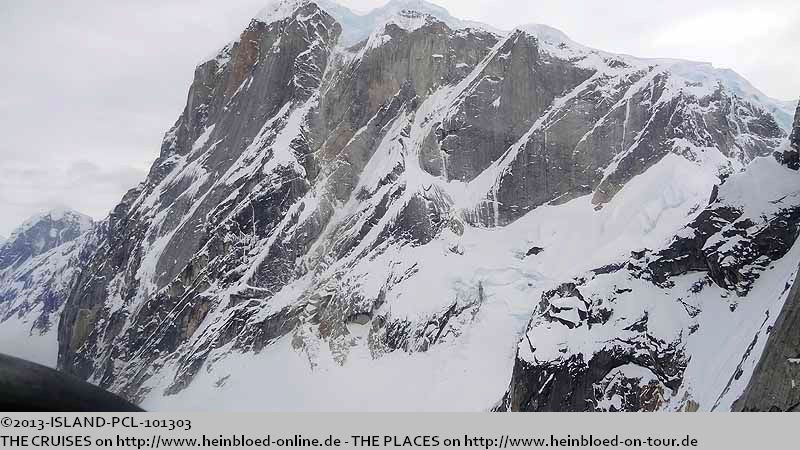 From moment to the next the sky cleared. He talked to other pilots and let us know that we should not get a refund because we had luck and the summit of Mt. McKinley was visible. So he turned away and returned towards Mt. McKinley.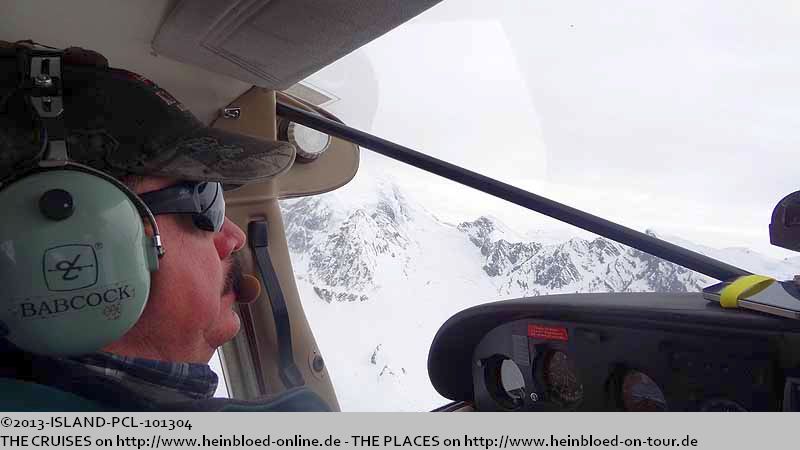 Auf einmal beginnt der Himmel aufzuklaren. Er funkt mit ein paar Kollegen und meinte bloß, dass wir kein Geld wiederbekommen, weil wir Glück hätten und der Gipfel des Mt. McKinley sichtbar sei. Er dreht ab und schon geht es zurück zum Mt. McKinley.

Und da kommt die Sonne raus.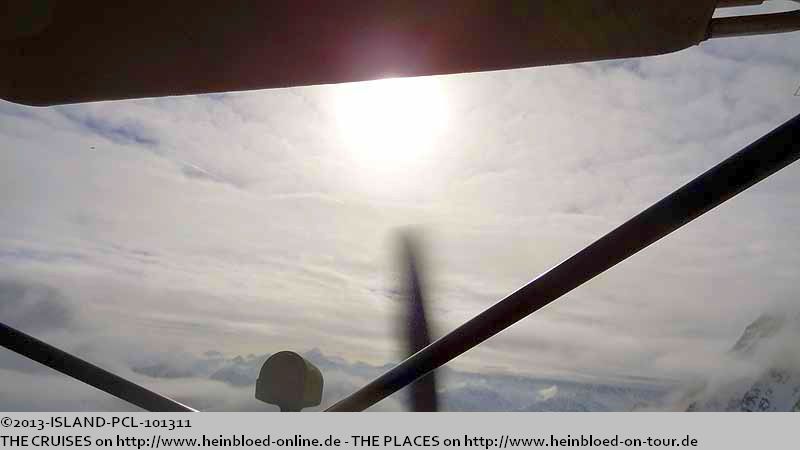 Here came the sun.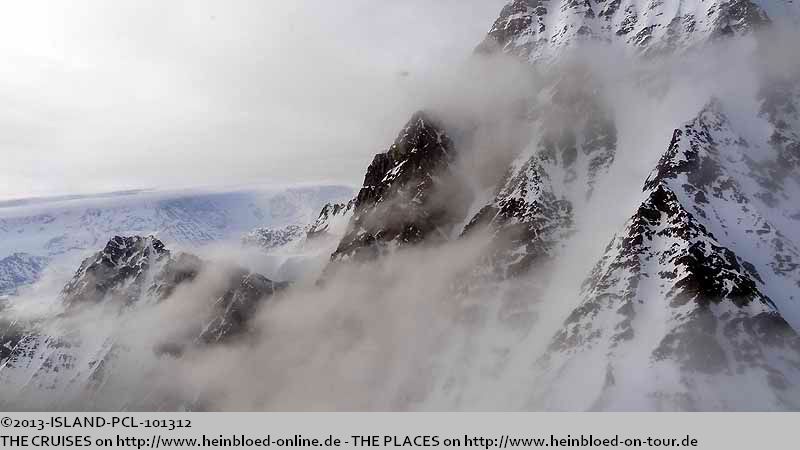 And just the next moment we could see the summit of Mt. McKinley.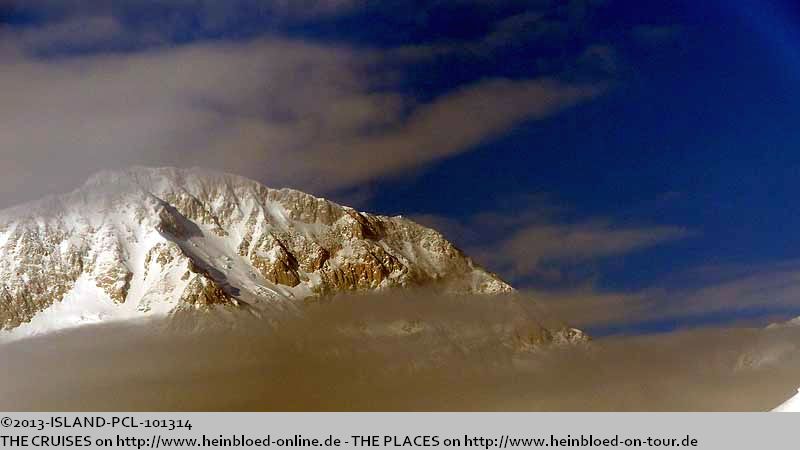 Und auf einmal sieht man den Gipfel des Mt. McKinleys.

3.299 m ü. NN.

3,299 m (10,823 ft) above sea level.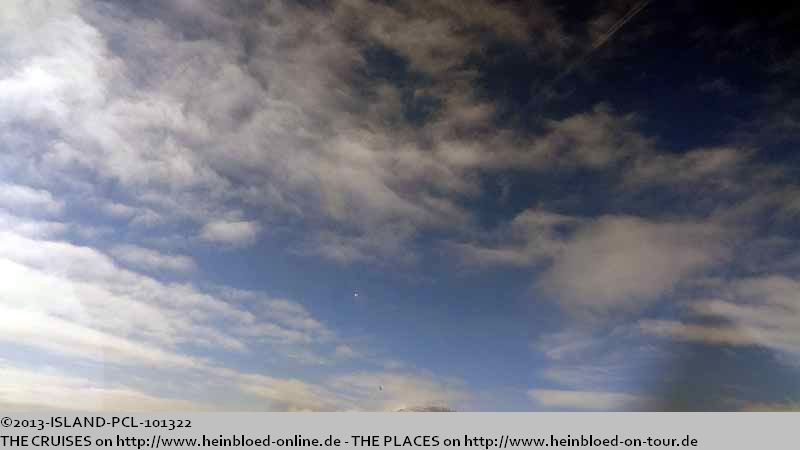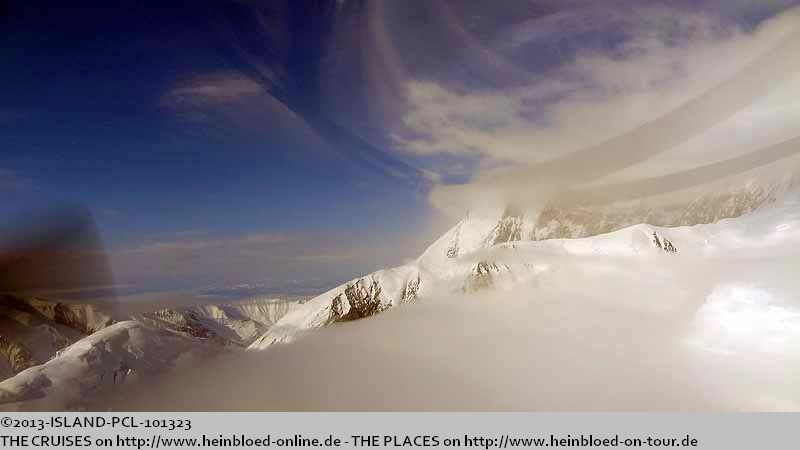 He flew another turn around that we had a chance to see it from the North side.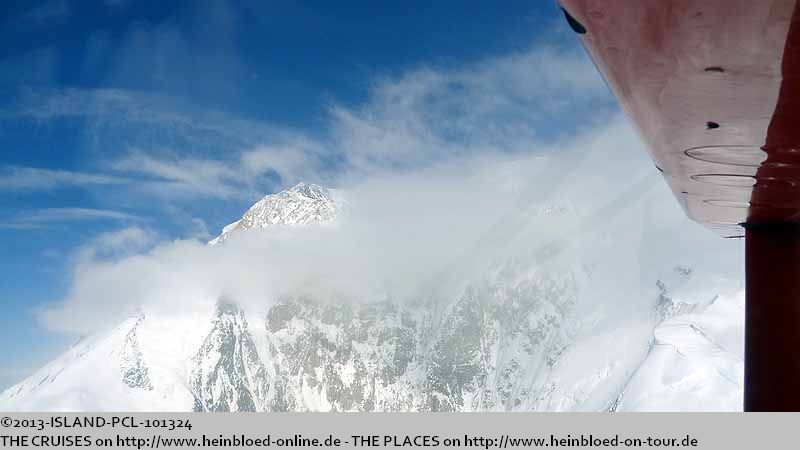 Er fliegt nochmals herum, damit wir den Berg auch von der Nordseite sehen.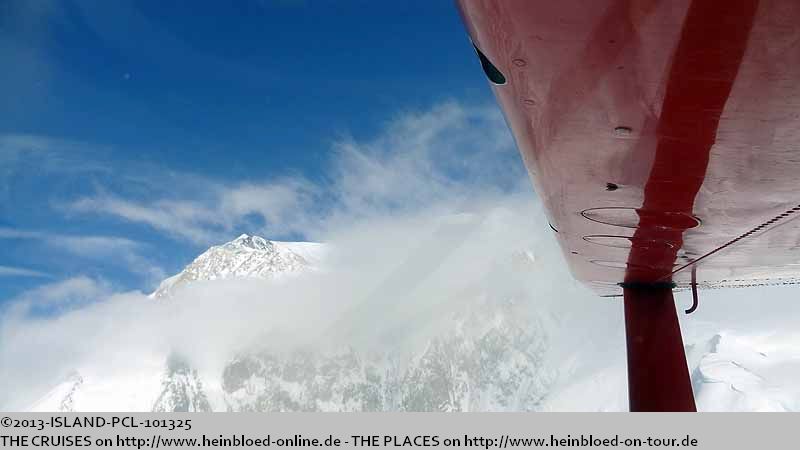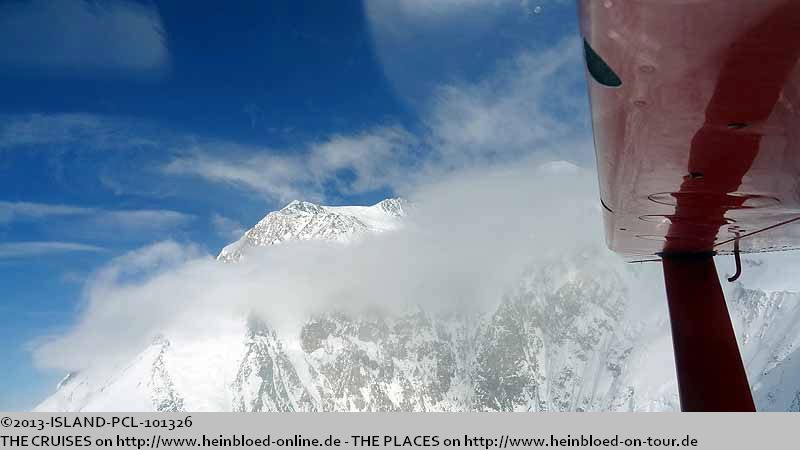 Es war absolut klasse! Und sie hatten alle Recht: Der Mt. McKinley kennt keine Wettervorhersagen aus dem Internet, der Zeitung, dem Radio oder dem Fernsehen. Er macht sich das Wetter, wie es ihm gerade gefällt.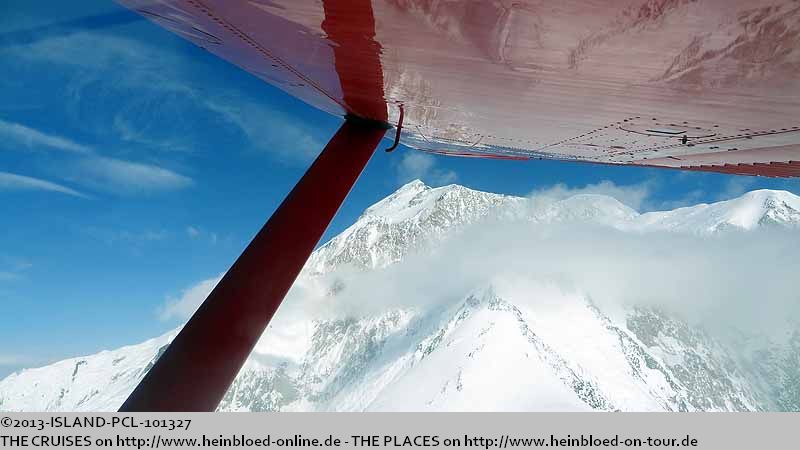 It was absolutely bombastic! Everyone was right: The Mt. McKinley did not know any weather forecasts from the internet, newspaper, radio or TV. He made his weather as he liked it.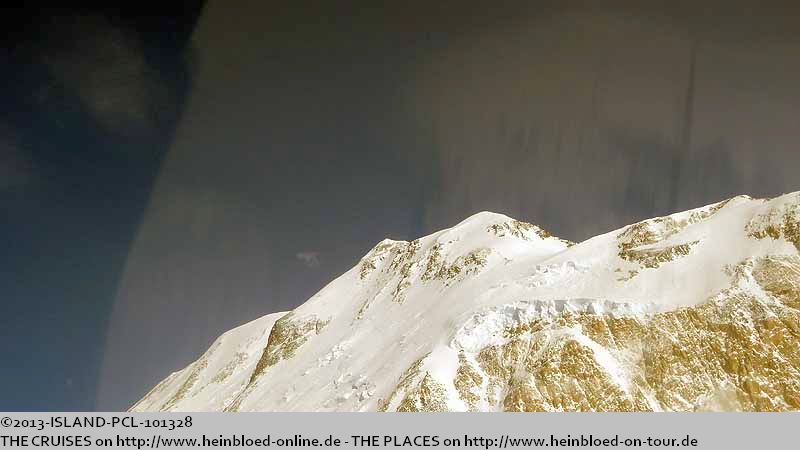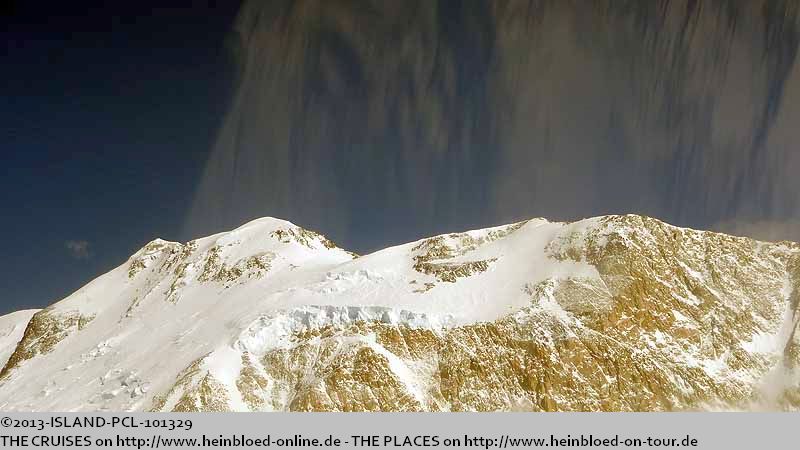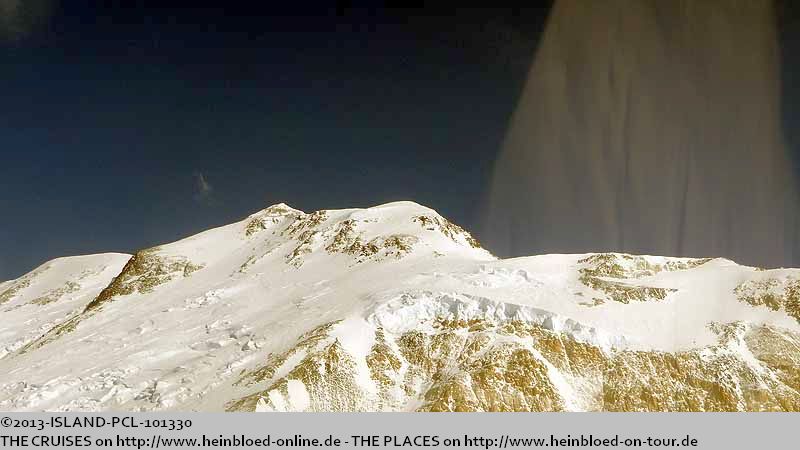 11.800 Fuß... (3.597 m - Im Vergleich Zugspitze 2.962 m - Mont Blanc 4.810 m) - höher geht es nicht mehr.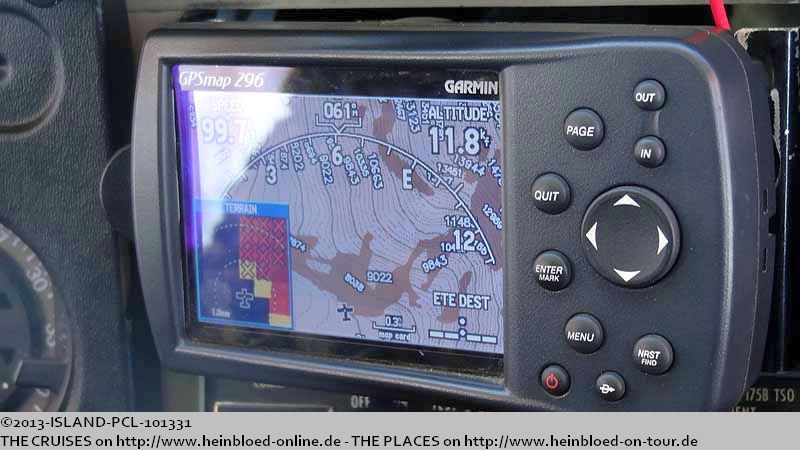 11,800 feet... (just few comparison to European/German highest mountains)- we did not get higher.

Einer der bestimmt schönsten und spektakulärsten Ausflüge neigt sich dem Ende zu.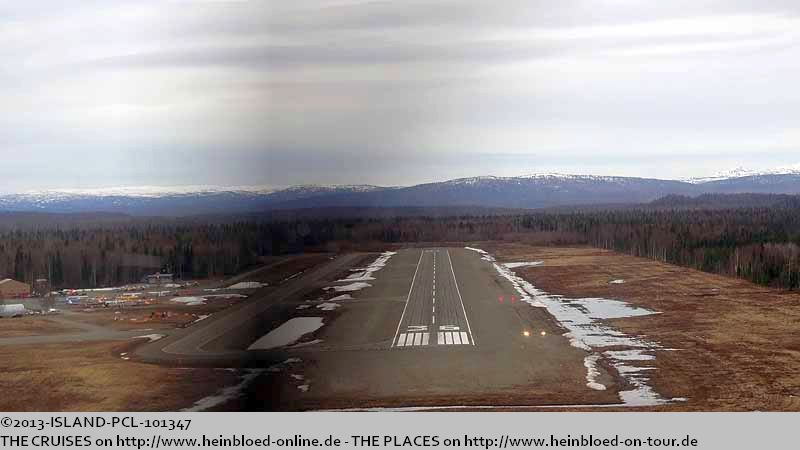 We came to the end of one of the most beautiful and spectacular tours we have ever made.

They offered us that we must not walk downtown and gave us a lift. We could only highly recommend the service and the product K2 Aviation.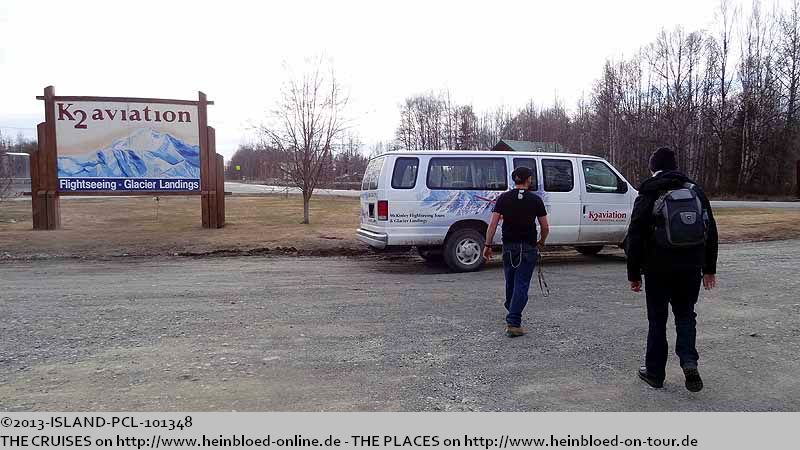 Uns bietet man an, dass wir nicht in die Stadt zu laufen brauchen und fährt uns eben rum. Der Service und das Produkt K2 Aviation können wir nur wärmstens weiterempfehlen.
Die anderen Reisen in diesem Blog/
The other voyages in this blog: