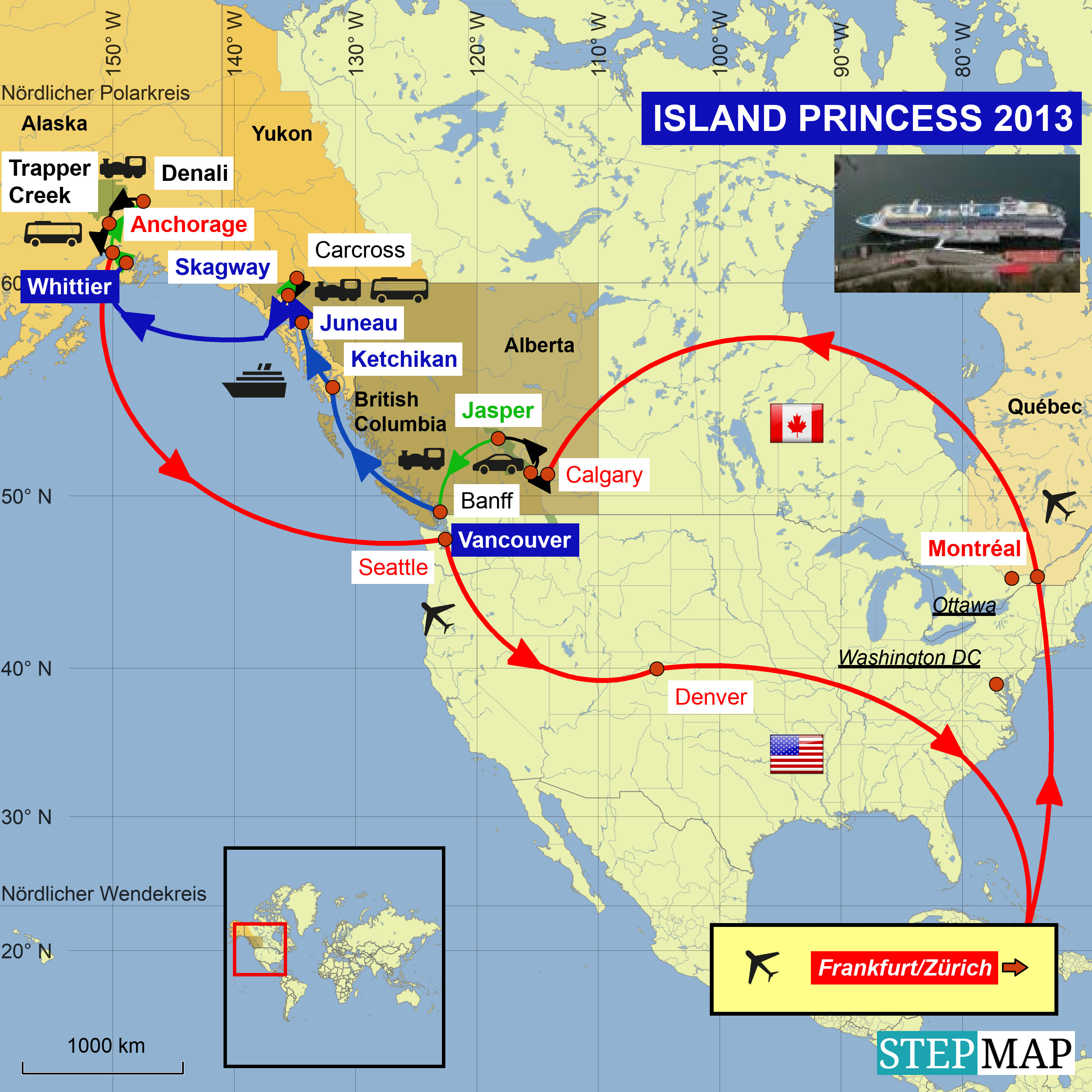 In Denver gibt es mehrere Zugänge zu den Satteliten Terminals. Einer geht über eine Brücke statt mit der Bahn. Den Zugang kennen wohl nur wenige und so geht es sehr schnell.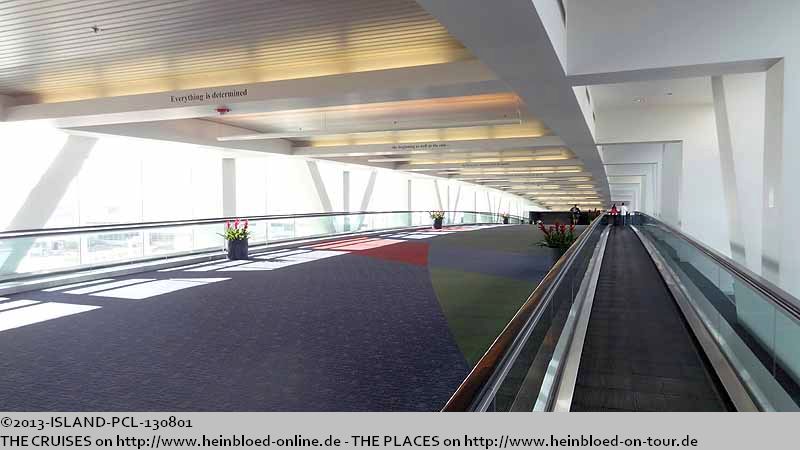 In Denver they had multiple accesses to the satellite terminals. One was a bridge connection instead of the tram. This access only a few guests knew, so it went very quickly.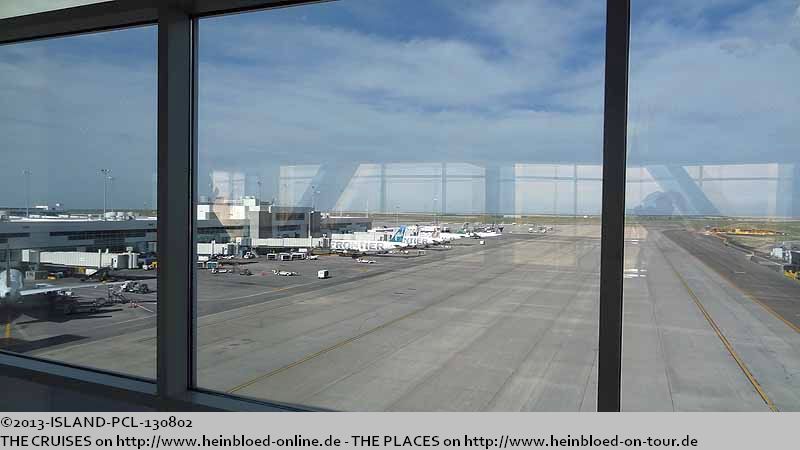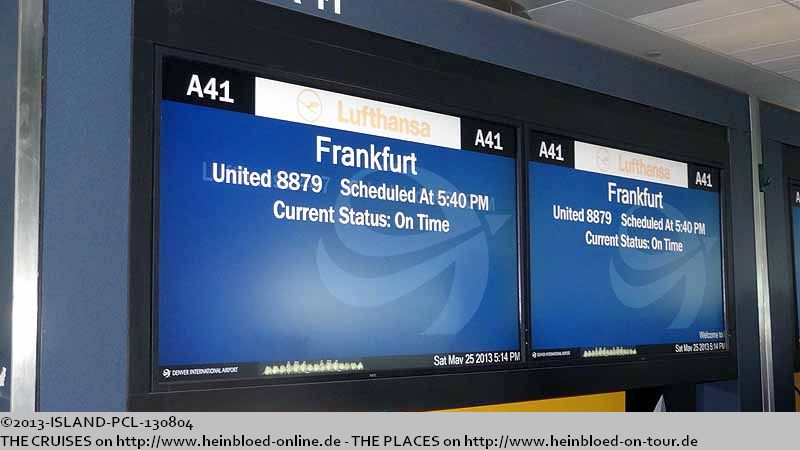 Jahrelang habe ich für die Meilen gespart. Immer wieder nachgefragt, ob es die neue oder alte First Class ist, aber man versicherte mir, dass es die neue First Class ist. Und auch die Stewerdessen merken mir meine Enttäuschung an und meinen noch, dass sie mit der neuen First nach Denver geflogen sind. Ich hätte am liebsten geheult und wäre am liebsten wieder ausgestiegen. Man konnte auch auf dem Sitzplan nichts erkennen, weil jeder Gast in der alten First Class zwei Plätze bekommt und daher es immer aussieht, als ob die neue First Class im Einsatz ist.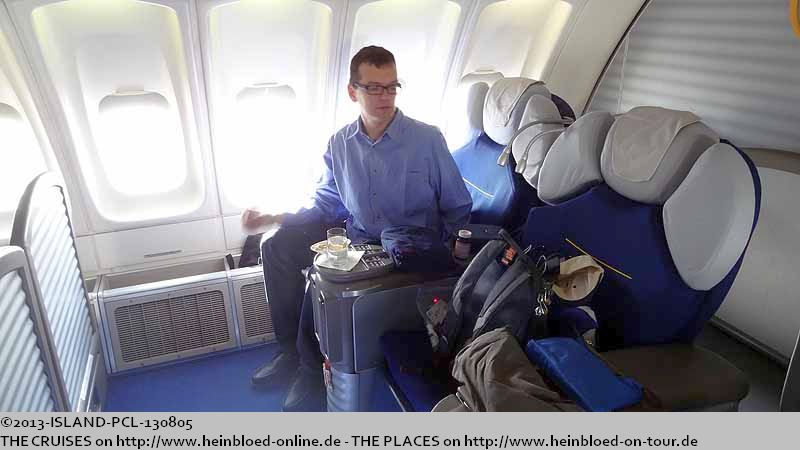 I saved my miles for many years. I always asked again and again if they had a new or old First Class and they told that it would be the new First Class. And even the flight attendants saw that I was most disappointed and told that there inbound flight to Denver was a new First Class. I really would like to cry and leave the plane. You could not see any difference at the seating plan because every guest in the old First Class get two seats and so it always looked like that they had the new First Class in service.

Oh wie schade: keine
Rimowa
-Koffer mehr als Amneties-Kit.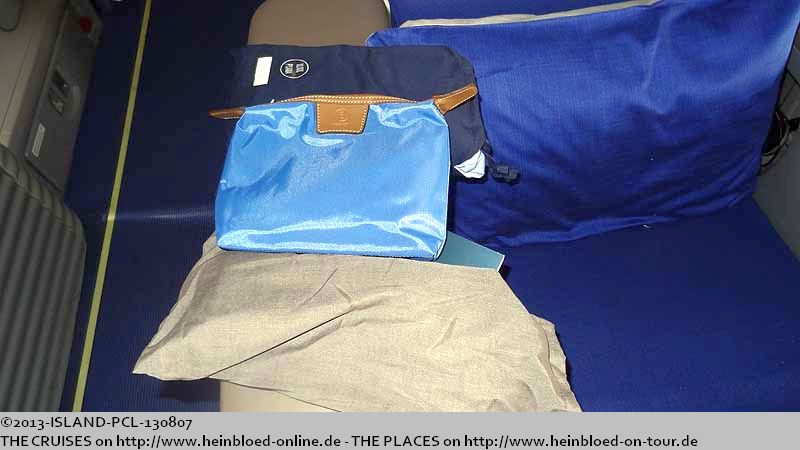 Oh how sad: no more Rimowa-suitcases as amneties-kit.

And you had a view if you see the restroom. Wondering why they said that you had it since the inauguration of the Boeing 787.

Und beim Toilettengang kann man rausgucken. Warum wird es eigentlich so beworben, dass das erst seit Enführung der Boeing 787 gibt.

Even with that: food and service was First Class. Mrs Lulei took care of. But somehow it was disappointing - somehow.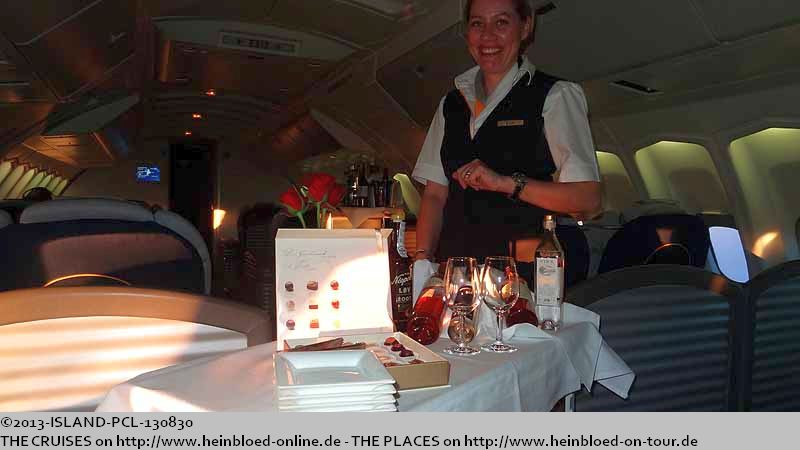 Trotzallem: Essen und Service waren erstklassig. Dafür hat Frau Lulei schon gesorgt. Nur trotzdem war es doch enttäuschend - irgendwie.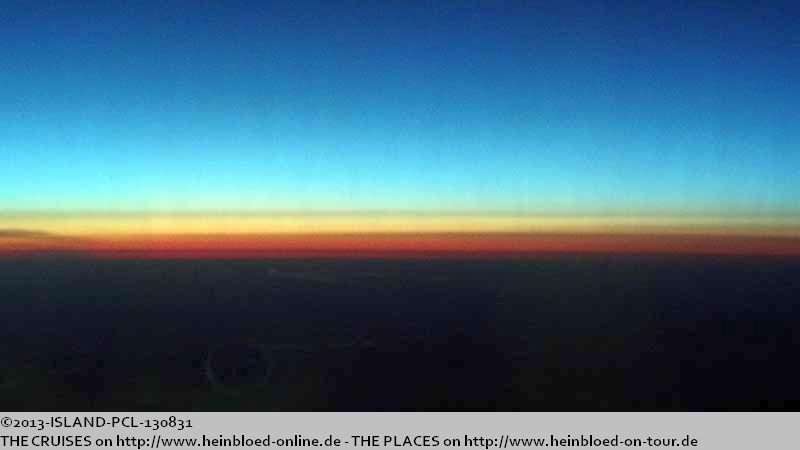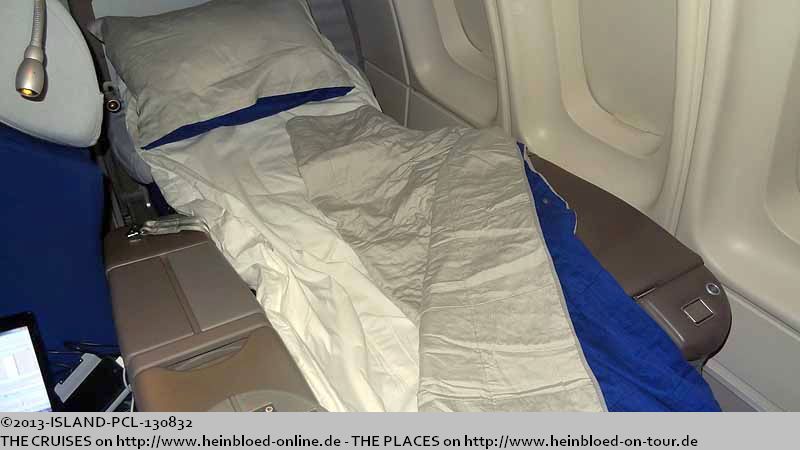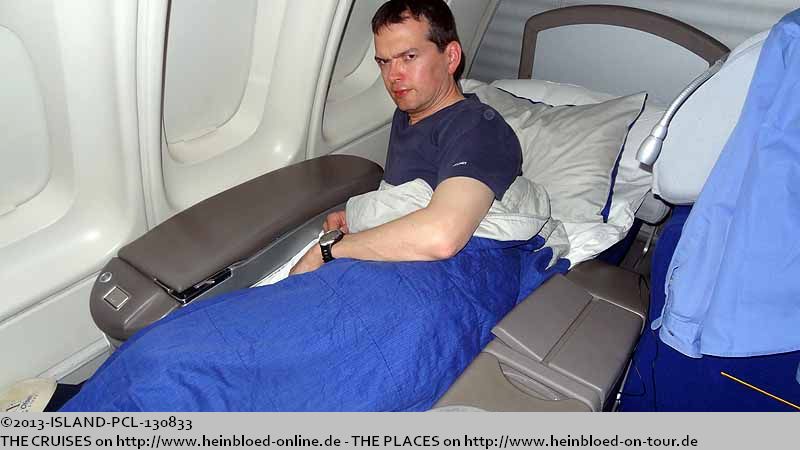 The pyjama was too long or me too short.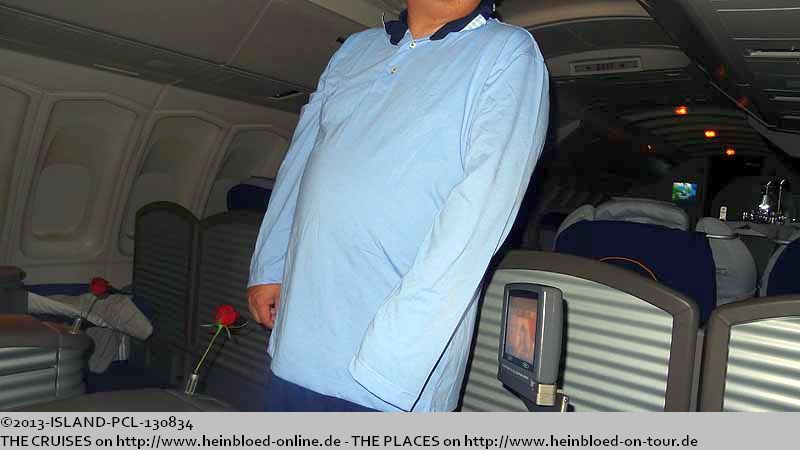 Der Pyjama ist etwas zu lang oder ich zu kurz.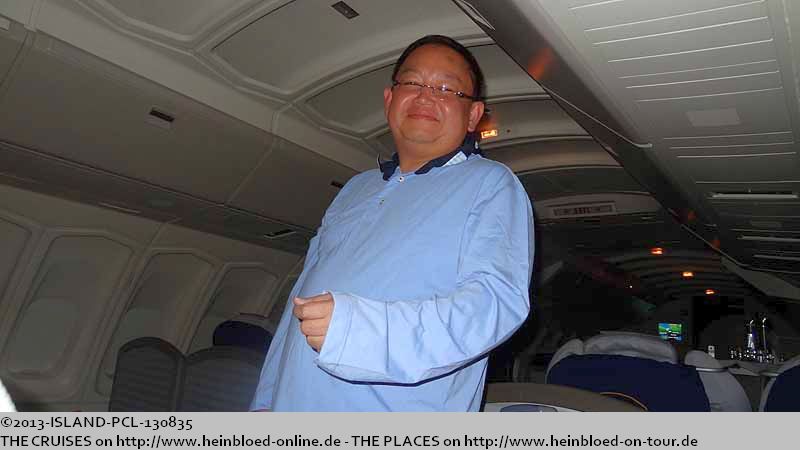 And on our way I saw a Boeing 747 of British Airways flying next to us.

Und unterwegs sehe ich eine Boeing 747 von British Airways neben uns her fliegen.
Die anderen Reisen in diesem Blog/
The other voyages in this blog: