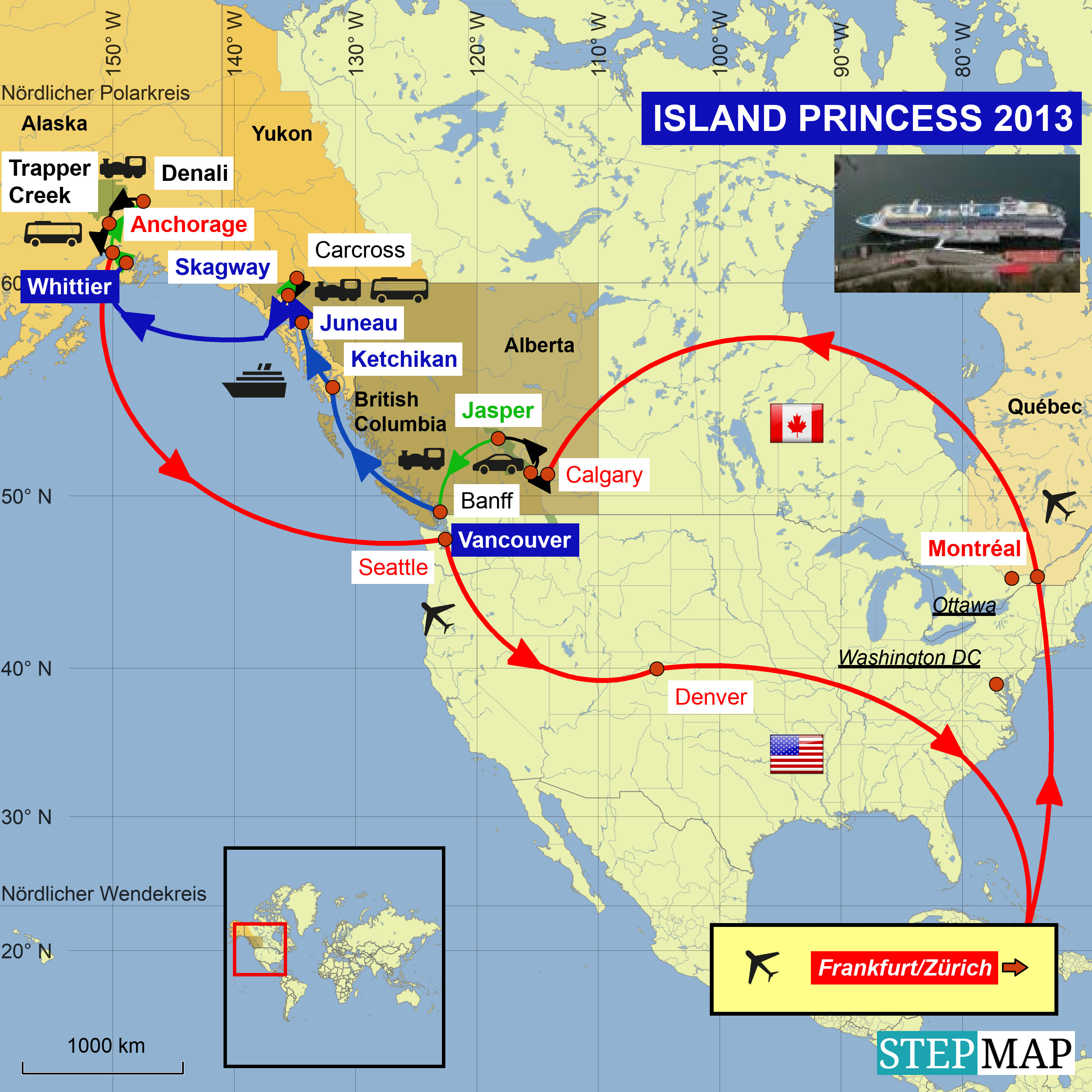 Es gibt wirklich nichts für einen Diabetiker, was sie morgens in der Lodge verkaufen.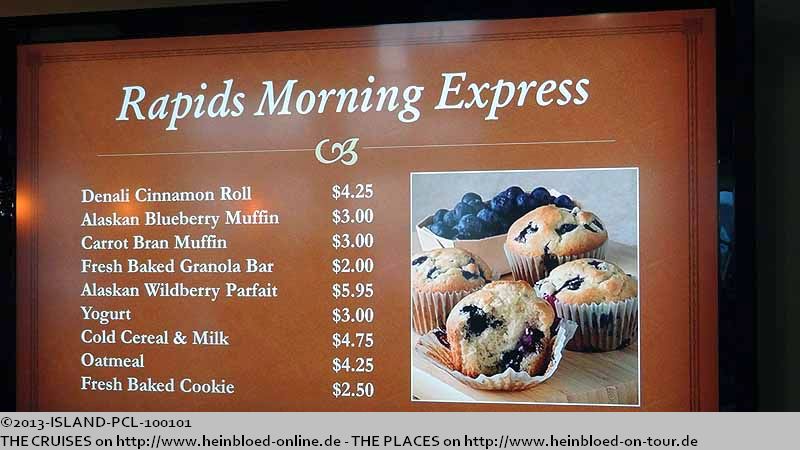 There was really nothing for people with Diabetes which was sold in the morning in the lodge.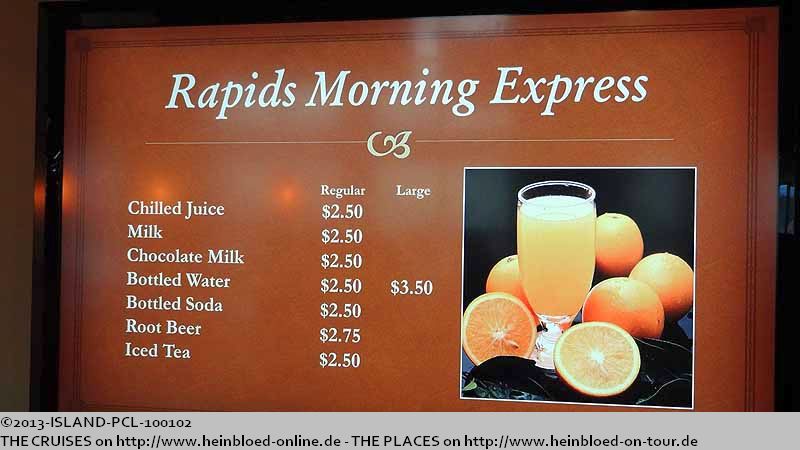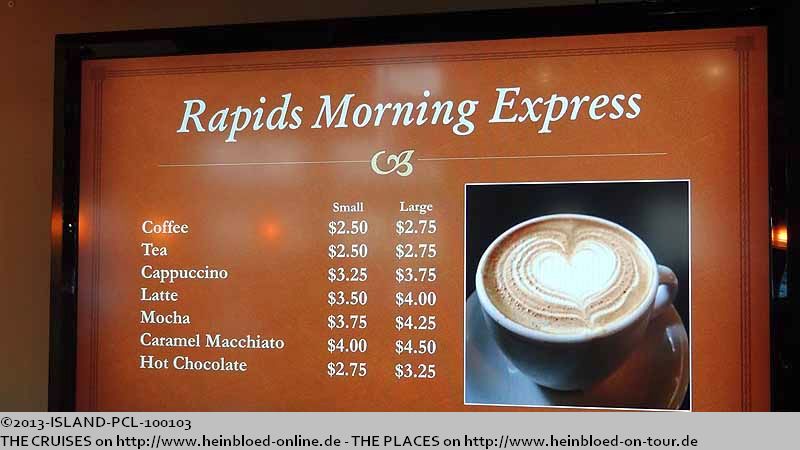 All cereals were already sweetened American style.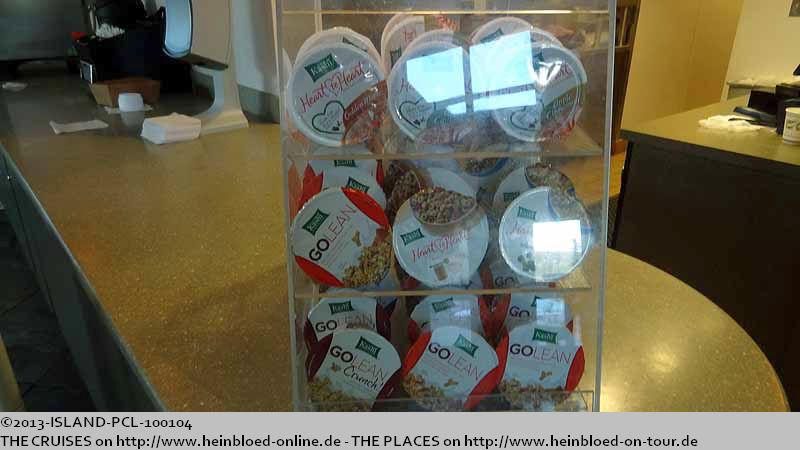 Alle Cerealien sind amerikanisch vorgesüßt.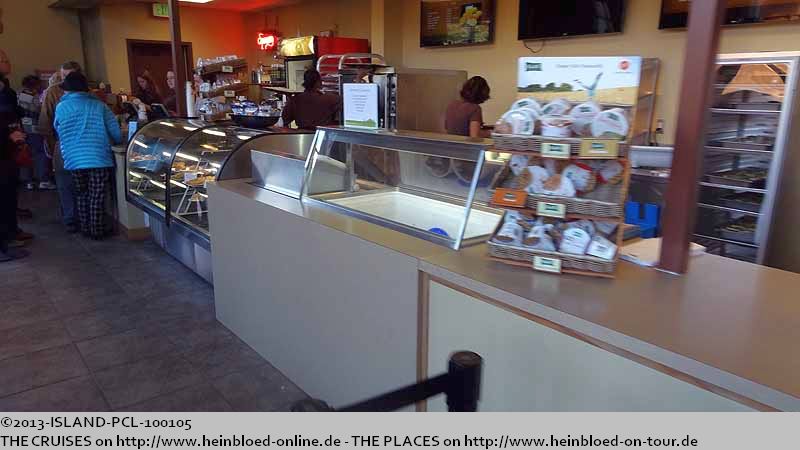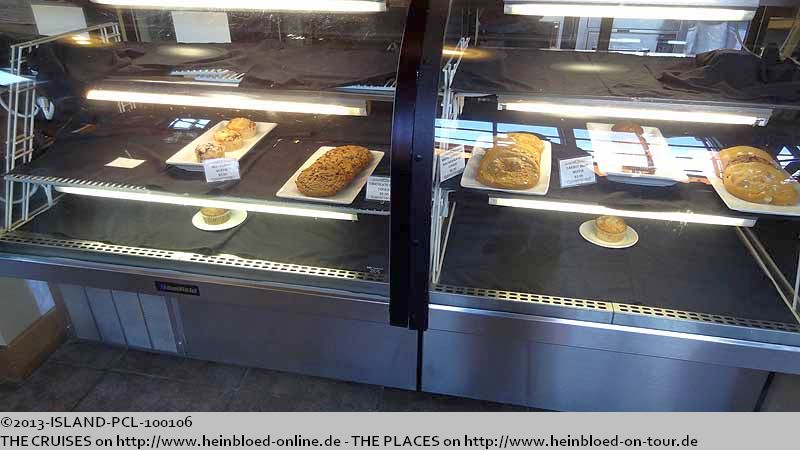 Unser Gepäck wird am Zimmer abgeholt, so dass wir uns um nichts kümmern müssen.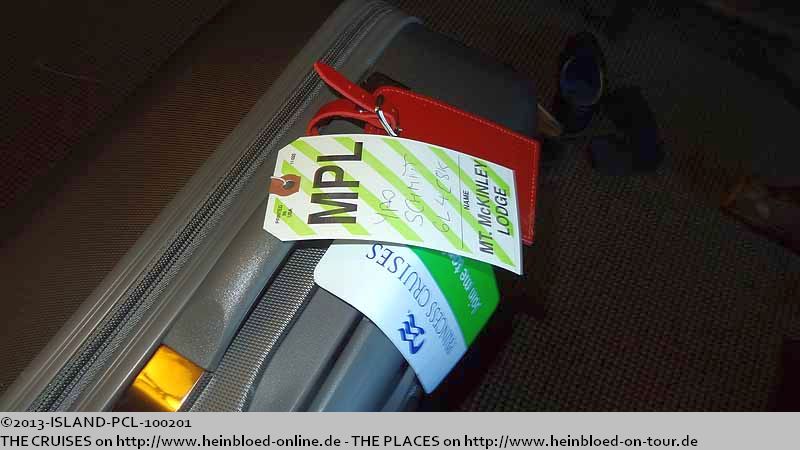 Our bag was collected in our room so no need to worry for anything.

An infrastructure like at the airport or seaport.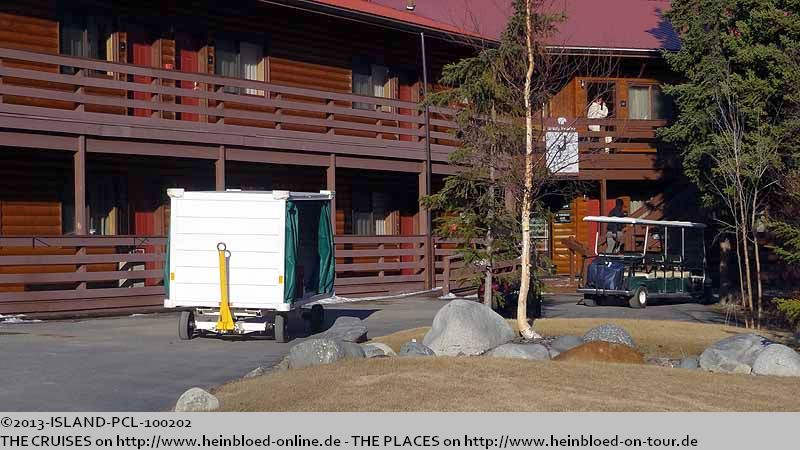 Die Infrastruktur wie in jedem Hafen bzw. auf jedem Flughafen.
Hier im Hauptgebäude gibt es auch die Informationen zu den Öffnungszeiten der Attraktionen.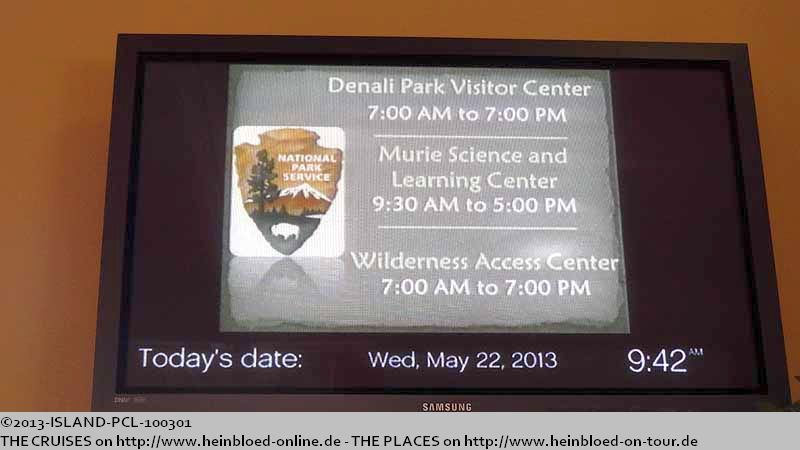 Here in the main building you get information on opening hours of all attractions.

I wanted to see the Wilderness Access Center buy some sandwiches quickly but at that time of the day, the buses ran every 60 minutes only. I was not allowed to use one of the tour buses and return by the regular shuttle.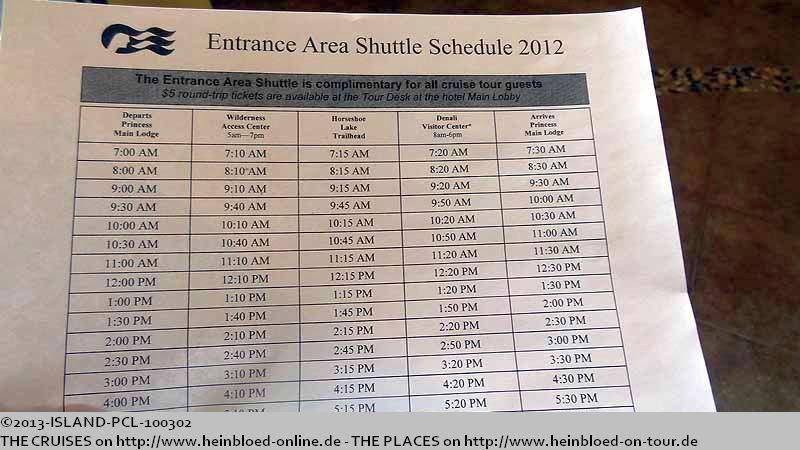 Ich will schnell zum Wilderness Access Center fahren, um dort ein paar Sandwiches zu kaufen, aber um diese Zeit fahren die Busse nur alle 60 Minuten. Ich darf leider auch nicht mit den Tourbussen mitfahren und mit dem regulären Shuttle zurückfahren.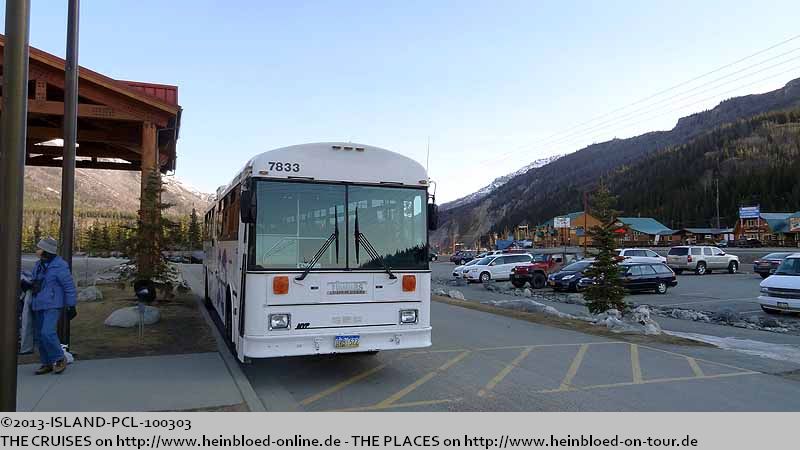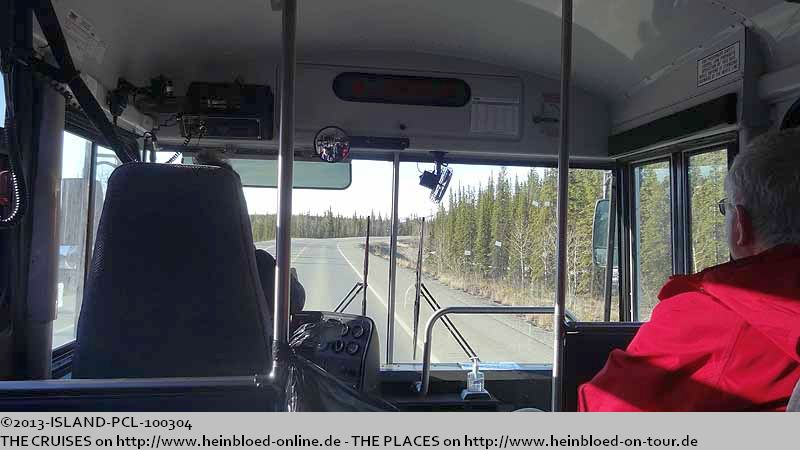 Man klärt die Situation für mich und der Shuttle wird ein paar Minuten warten. So kann ich für vier Sandwiches für mehr als 25,00 USD kaufen und bekomme auch noch ein Buch kostenlos als Bonus.

Someone checked for me the options and the shuttle should wait a few minutes. So I could buy four sandwiches for more than 25.00 USD and got a souvenir book as a bonus free of charge.

Here I could fill water instead of buying it.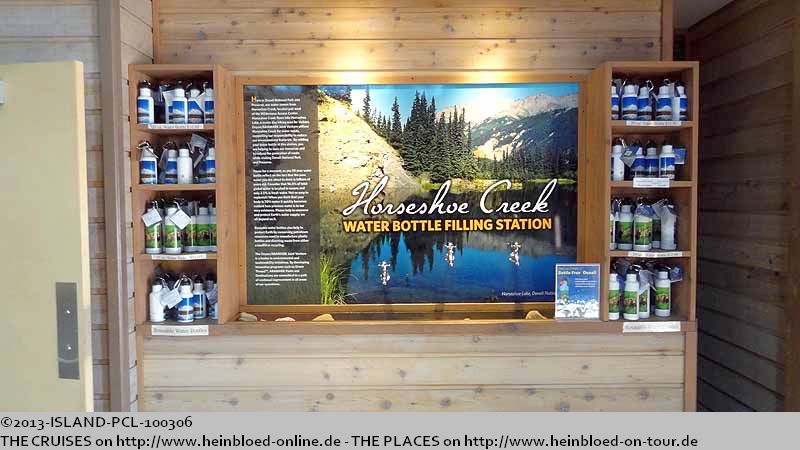 Hier hätte ich ja noch Wasser abfüllen können, statt zu kaufen.
Danke nochmals an Lucy, die das möglich gemacht hat. Sie fahren übrigens alle für Aramark, die man von den Kantinen her in Deutschland kennt. Aber eigentlich sind sie ein typisch Industriedienstleister, der alles mögliche anbietet. U. a. eben auch hier die lokalen Fahrdienste.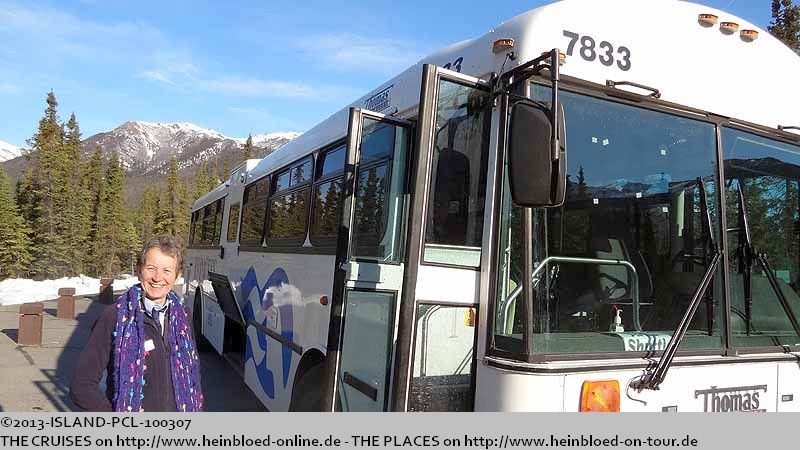 Thanks again to Lucy for making this possible. They all worked for Aramark which we knew in Germany from canteen services only. But they are a typical industrial service provider who offered any kind of services like local transportation.

Lucy loved nature, and so she immediately saw the bold eagle.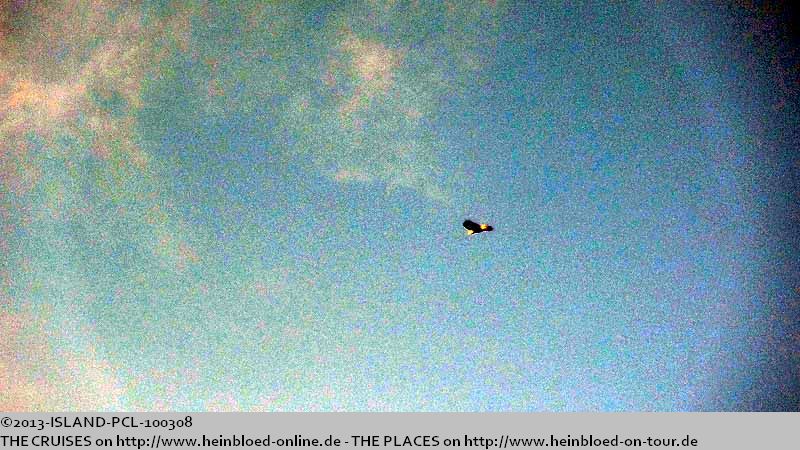 Lucy ist eine Naturliebhaberin und sieht sofort einen Weißkopfadler.
Als ich sie frage, ob es sich lohnt für eine Stunde in das Besucherzentrum zu gehen, sagt sie mir nur, dass sie zuletzt sechs Stunden hier war und immer noch nicht alles gesehen hat.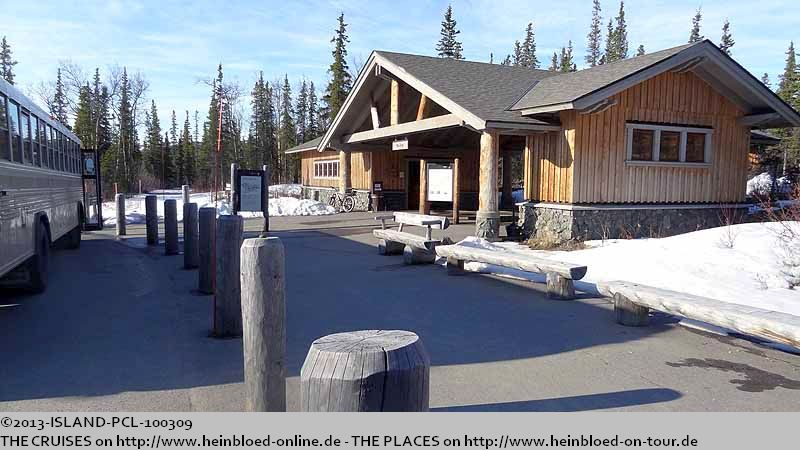 When I asked her if it is worth to see the visitor center for an hour she only told me that she stayed there for six hours and still had no chance to see everything.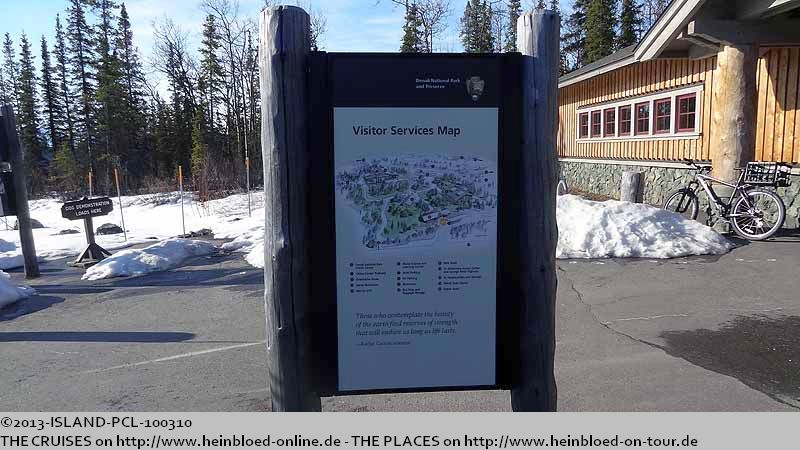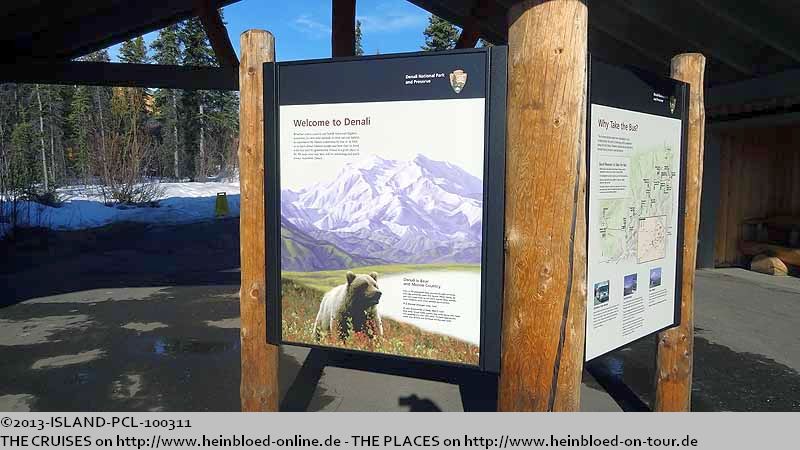 So I passed the visit and kept it for the next time with Bruno.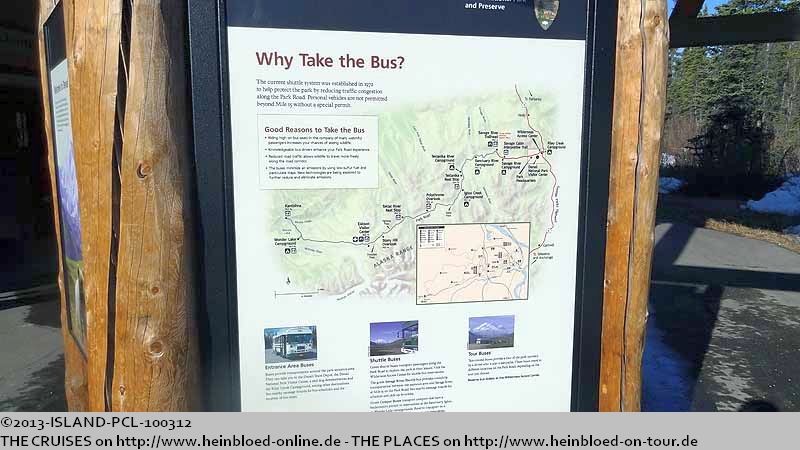 So verzichte ich auf einen Besuch und hebe es für das nächste Mal mit Bruno auf.
Bruno geht noch zur Canyon Clinic, um sich mit Medikamenten einzudecken.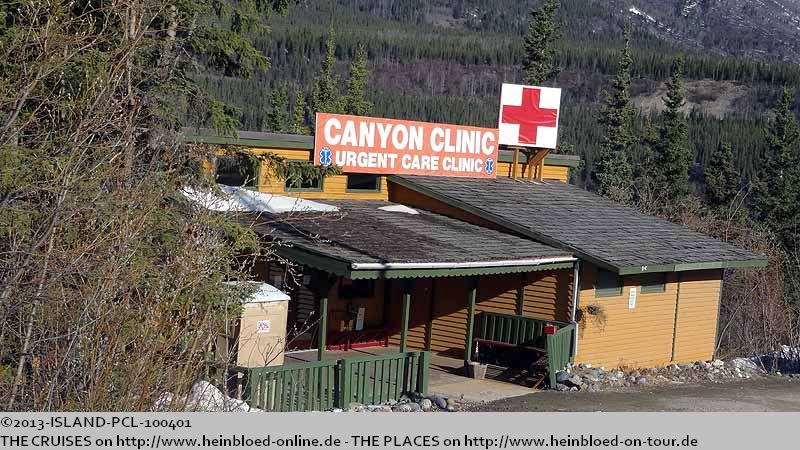 Bruno went to Canyon Clinic to get some more medication.

There he came towards me.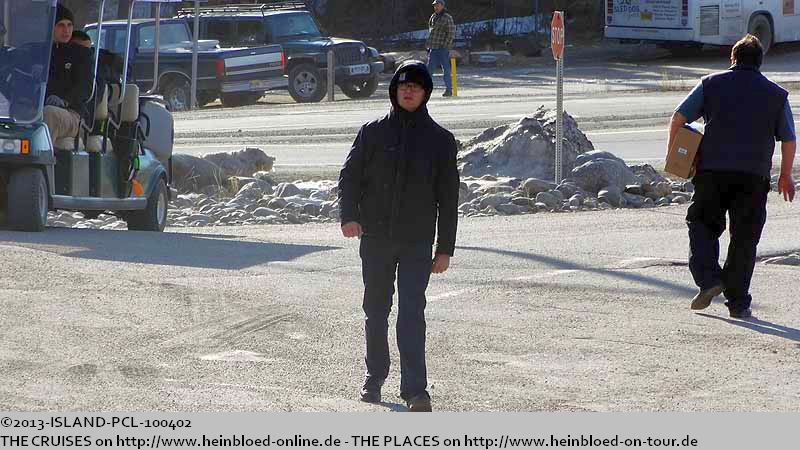 Da kommt er mir entgegen.
U. a. haben wir festgestellt, dass uns der Hustensaft sehr gut tat. Der kostet hier auch nur 1/3 von dem, was er auf dem Schiff kostet. Leider hat eine Flasche einen Verschlussfehler, was die Sache zu einer klebrigen Sache werden lässt.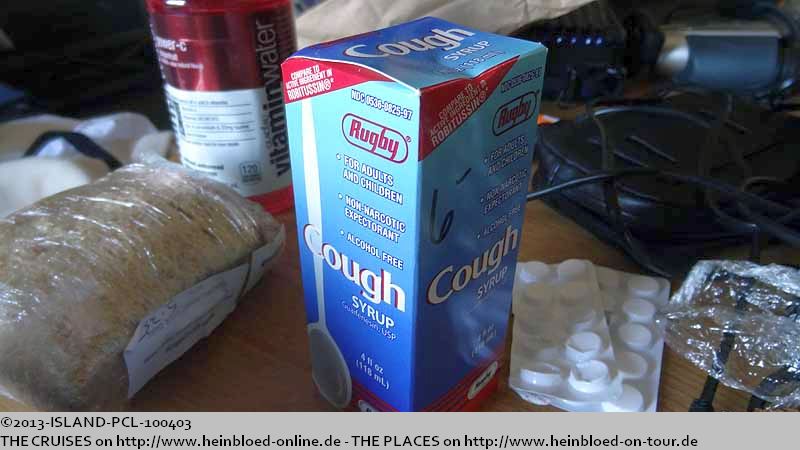 We found out that the cough syrup helped a lot. It cost here only 1/3 of the price onboard. Unfortunately, the cap had a malfunction which made everything quite sticky.
Die anderen Reisen in diesem Blog/
The other voyages in this blog: