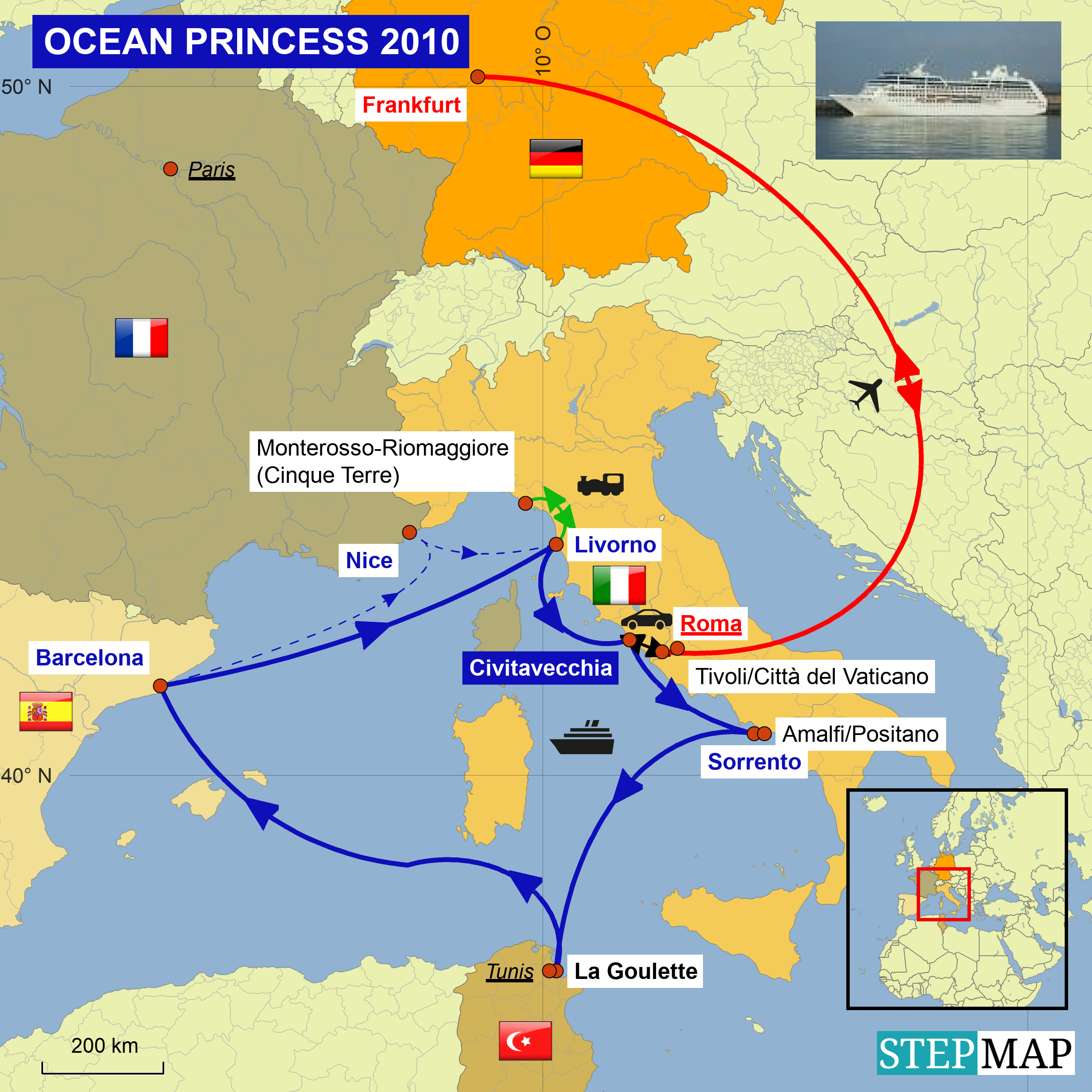 Nun musste ich doch auf den blöden Steg, aber zwei Männer haben ihn gehalten, so dass es nur bedingt wackelte.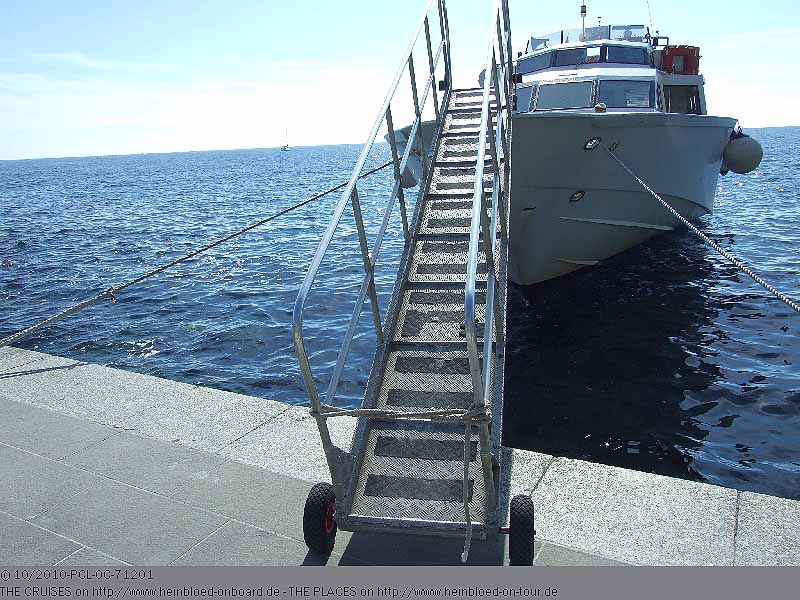 Now I need to walk over the damned bridge, but two guys hold it, so it was not too bad with the moving.

We wanted to go for Riomaggiore because there is a train station. The boats went for Portovenere, but there was no train station.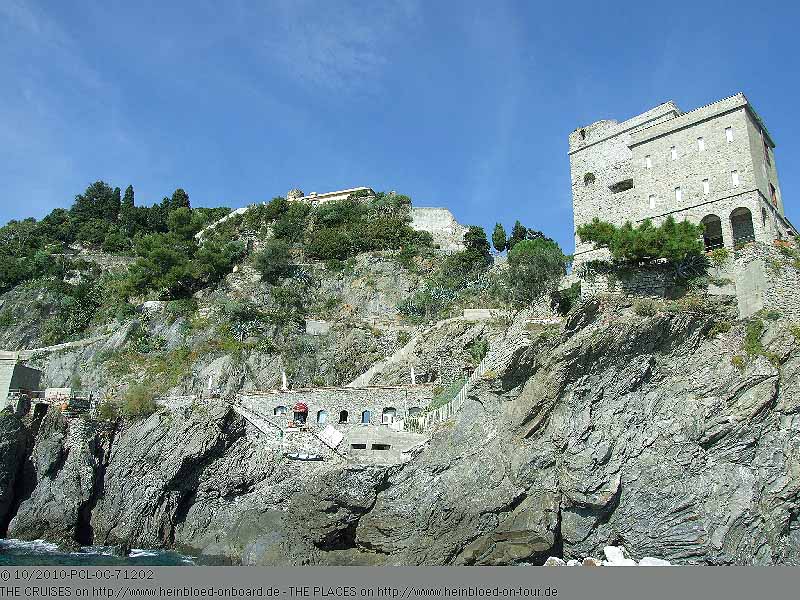 Wir fahren nach Riomaggiore, weil es dort einen Bahnhof gibt. Man kommt mit dem Boot zwar bis Portovenere, aber leider gibt es dort keinen Bahnhof.
Bei dem herrlichen Wetter genießen wir einfach die Fahrt und die Aussicht.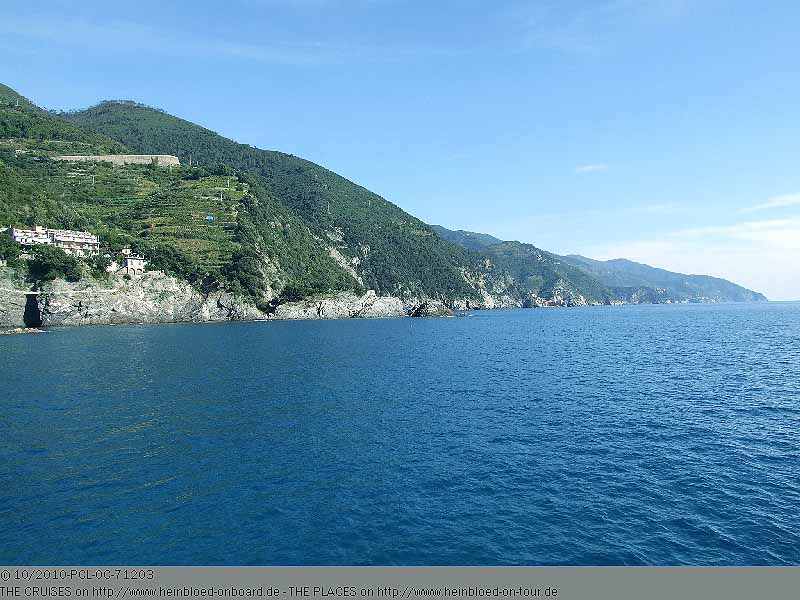 With this beautiful weather we just enjoyed the voyage and the view.

So nice and warm... just strip...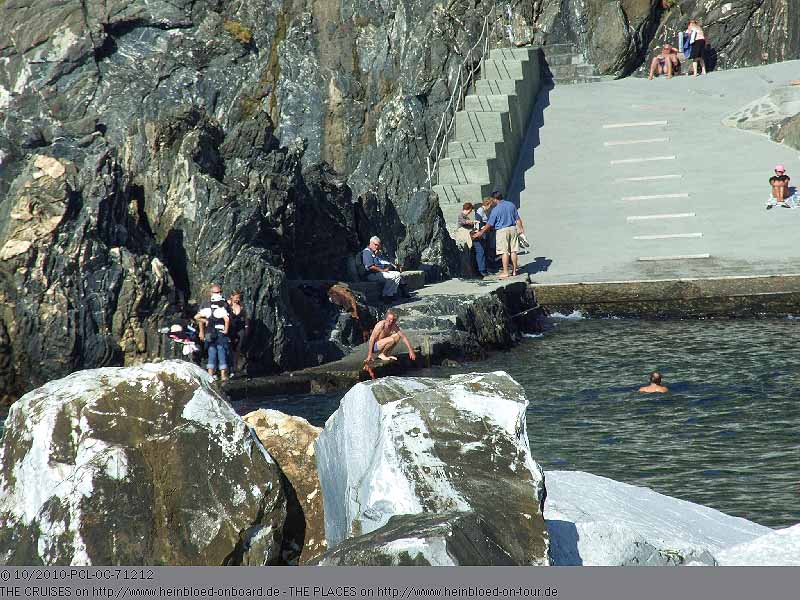 So schön warm... einfach die Hüllen fallen lassen...
und ins Wasser springen...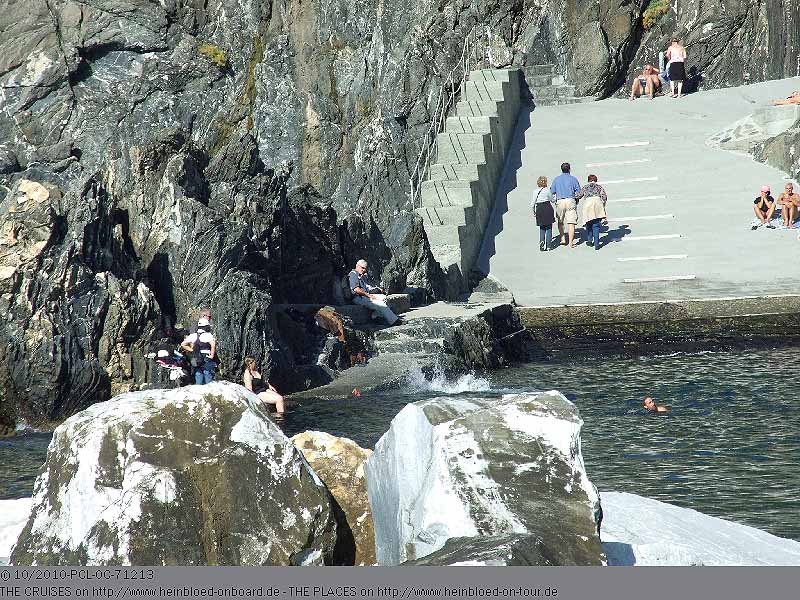 and jump into the water...

I need to remember this commentary for my next visit to Cinque Terre. Looked very interesting.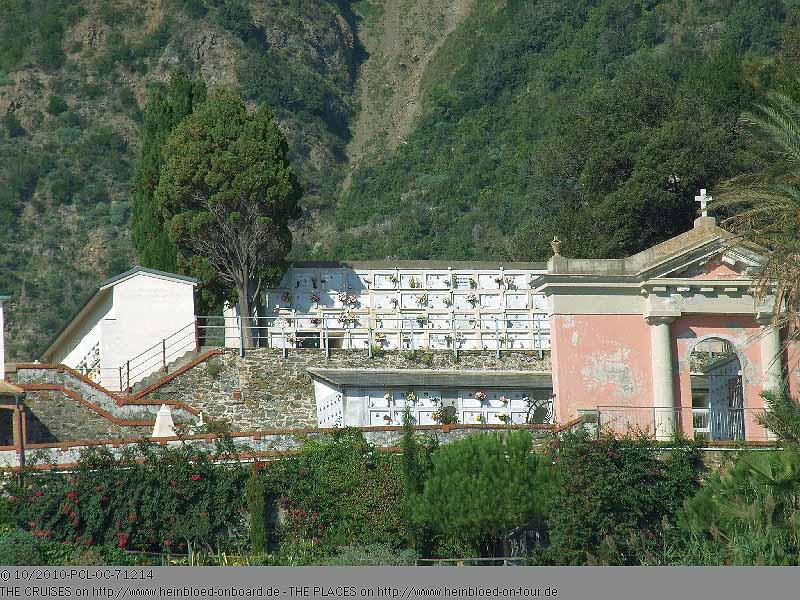 Diesen Friedhof muss ich mir mal für den nächsten Besuch in Cinque Terre vormerken. Der interessiert mich.
Und hier die Wanderer, die zu Fuß von einem Ort zum nächsten wandern.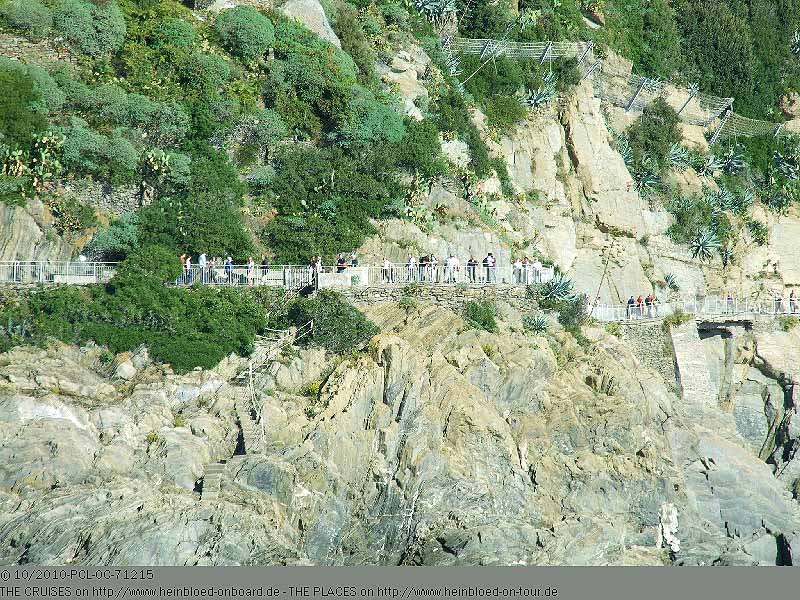 All who walked from one place to the other.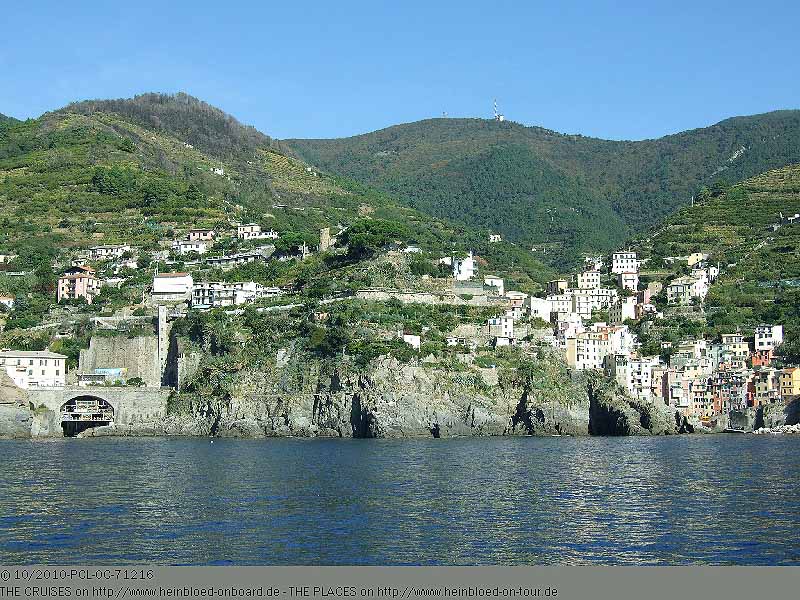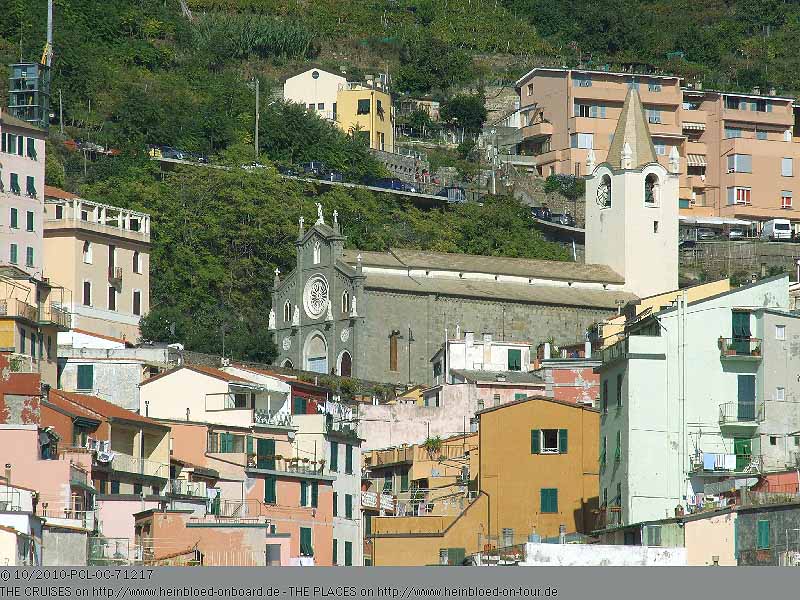 After about 45 minutes we arrived in Riomaggiore.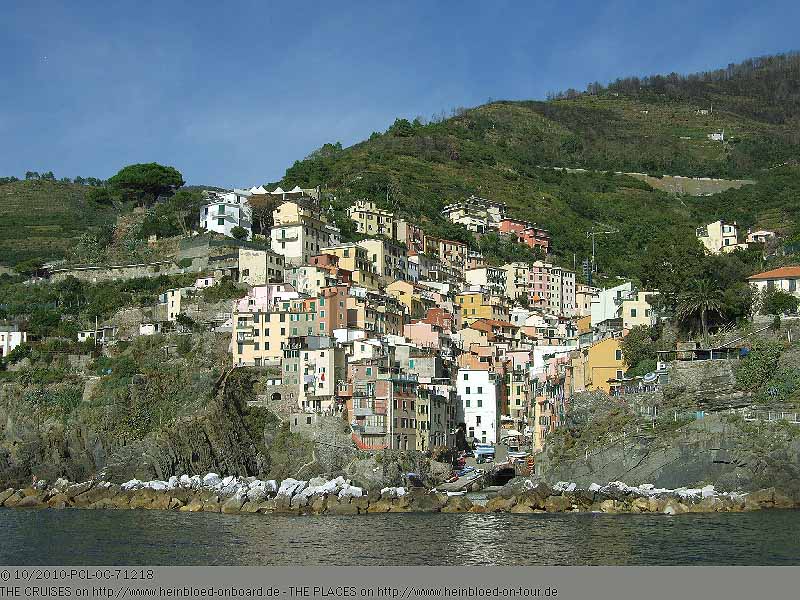 Nach etwa 45 Minuten kommen wir in Riomaggiore an.
Schade, dass die Fahrt hier für uns zu Ende ist.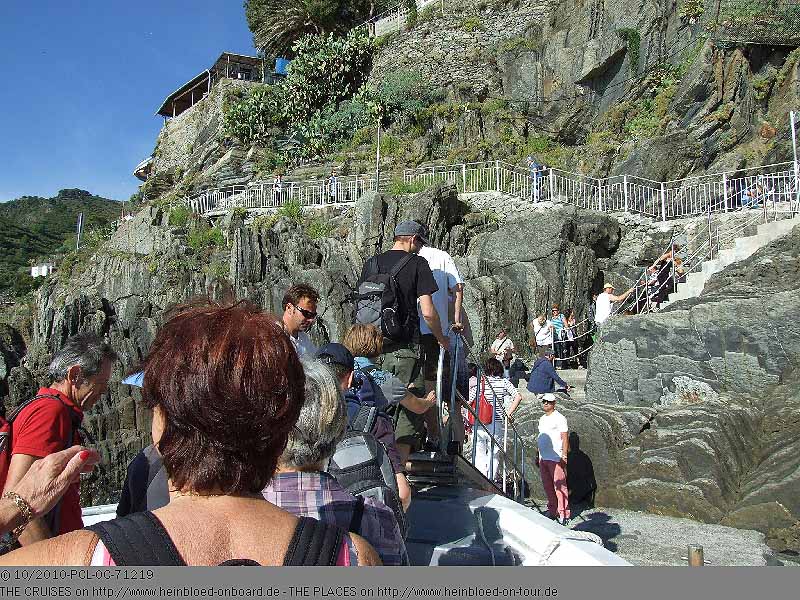 It was shame that the journey was finished.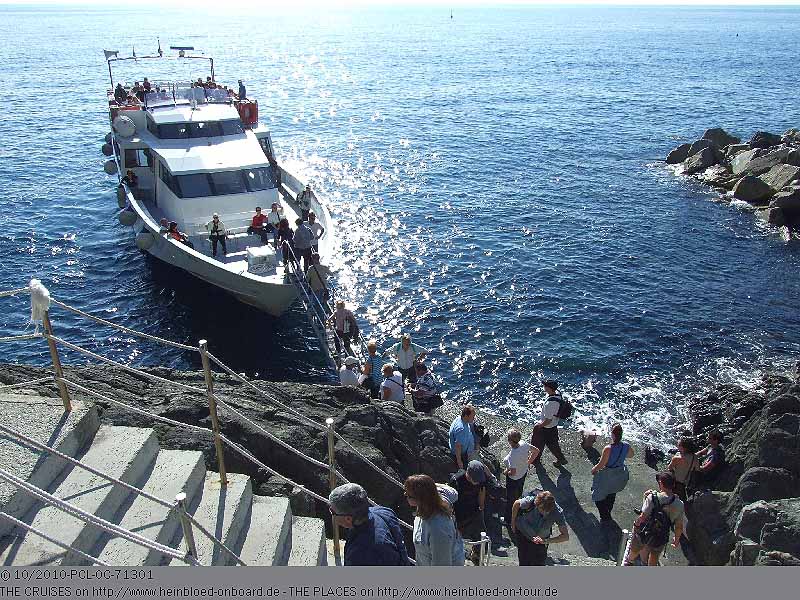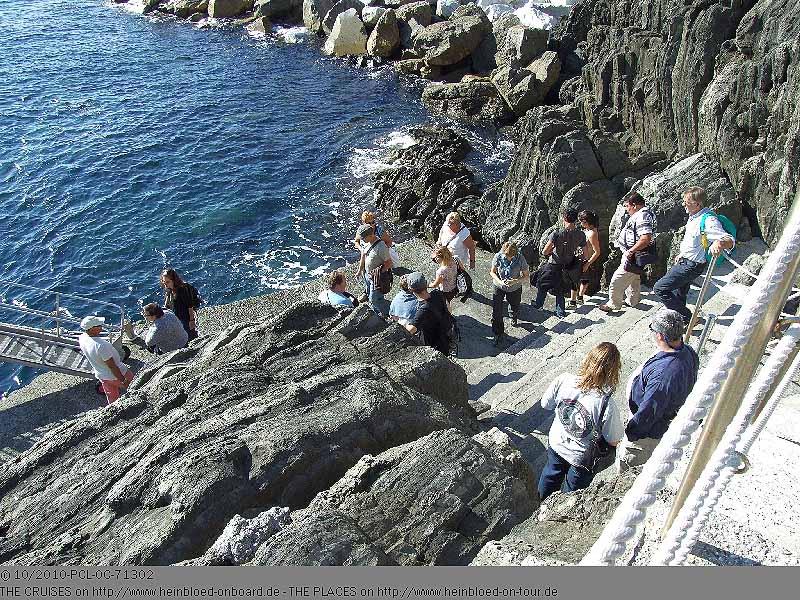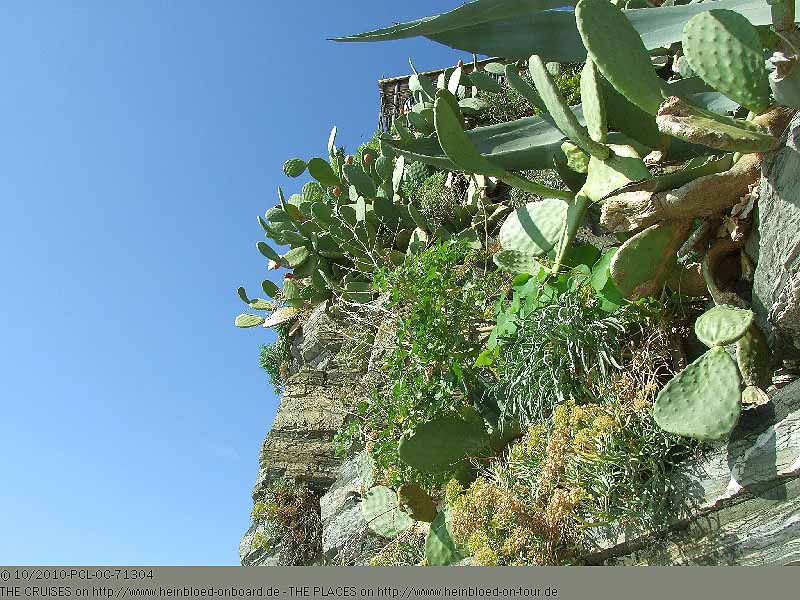 It's Italy like in a filmset...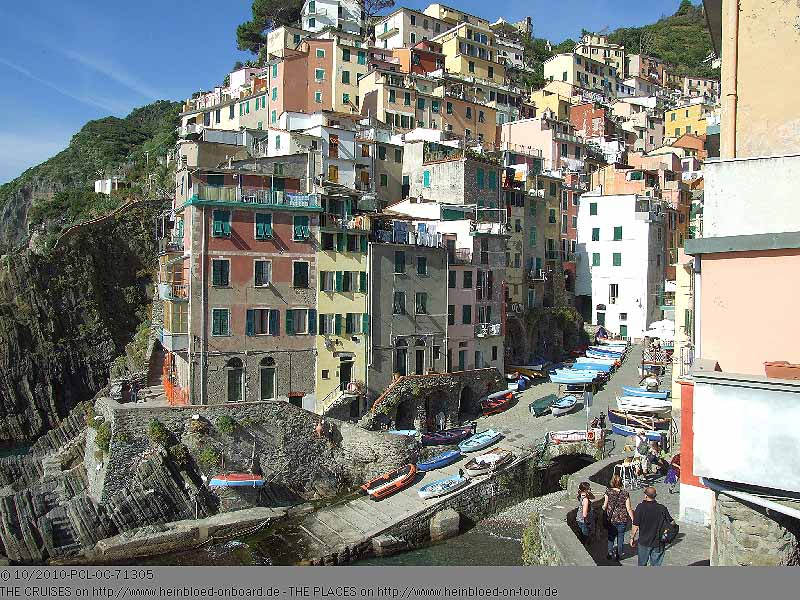 Das ist doch Italien, wie aus dem Bilderbuch...
Kristallklares Wasser...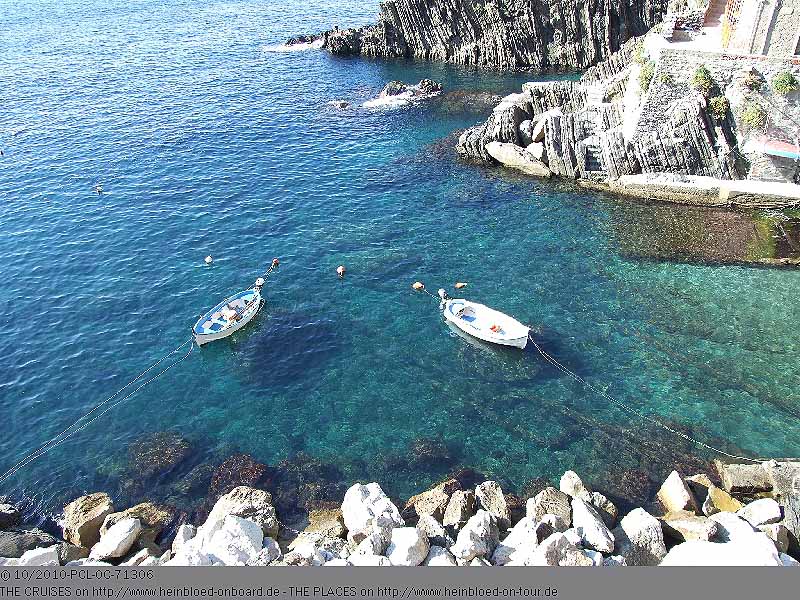 Crystal clear water...

There is only one way you can go. Just follow the others.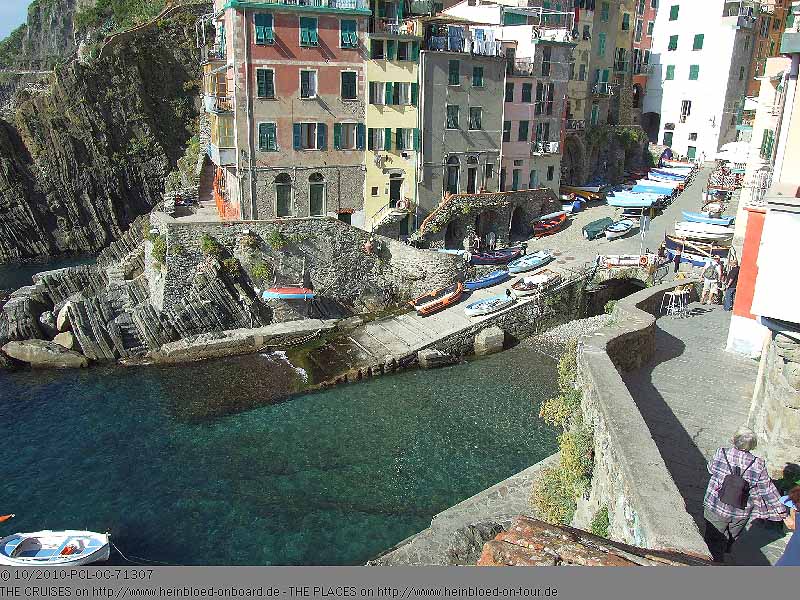 Es gibt eigentlich nur einen Weg, den man lang gehen kann. Am besten einfach den anderen folgen.

Immer diese engen Stufen...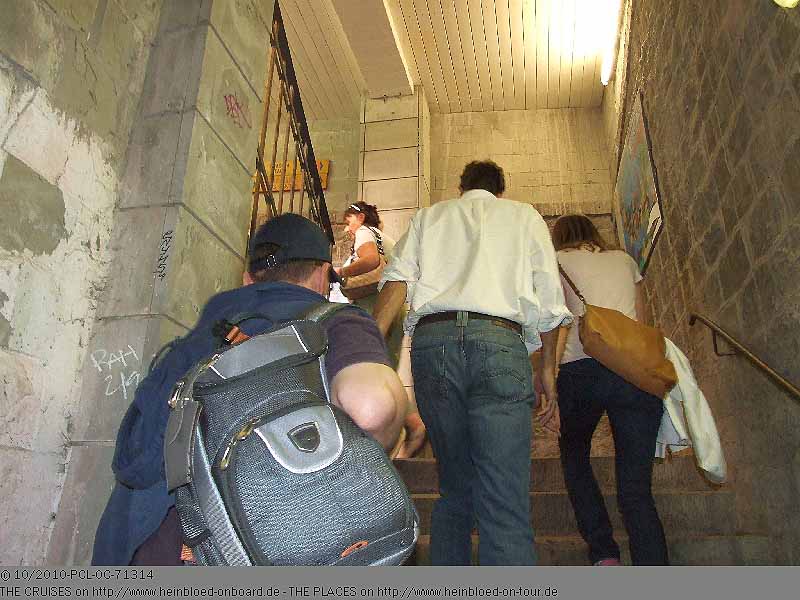 All the narrow stairs...

We did not want to continue by bus but train.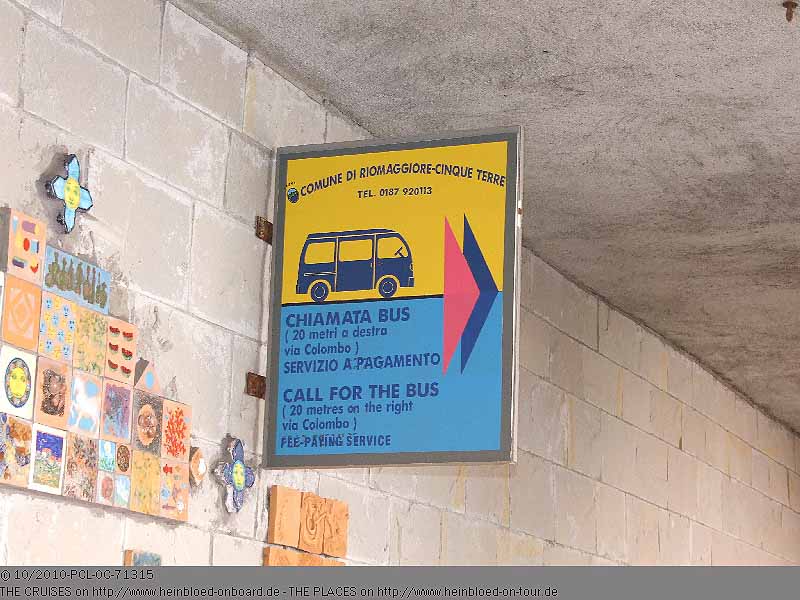 Wir wollen Bahn fahren nicht Bus.
Warum gibt es keine Rolltreppe wie in Barcelona???

Why are there no escelators like in Barcelona???

Unusual signposts.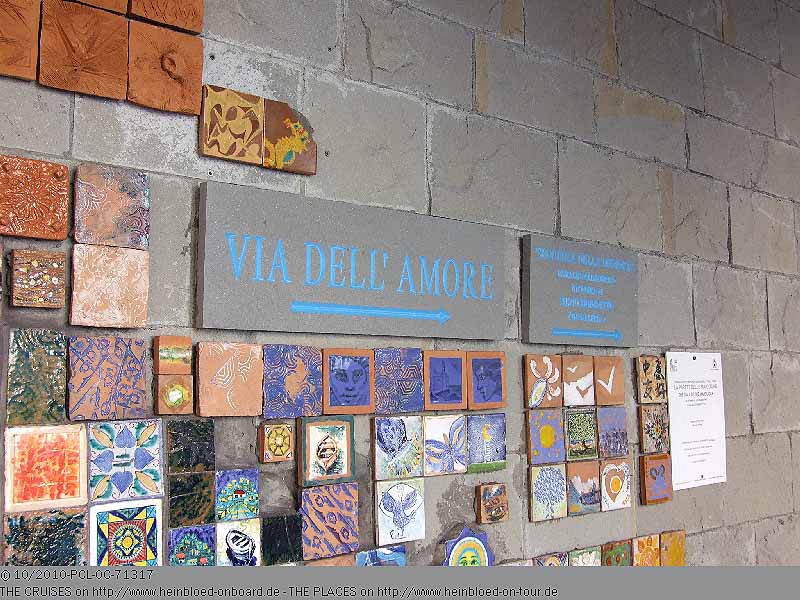 Ungewöhnliche Wegweiser.
Aber durch diesen Tunnel geht es weiter zum Bahnhof.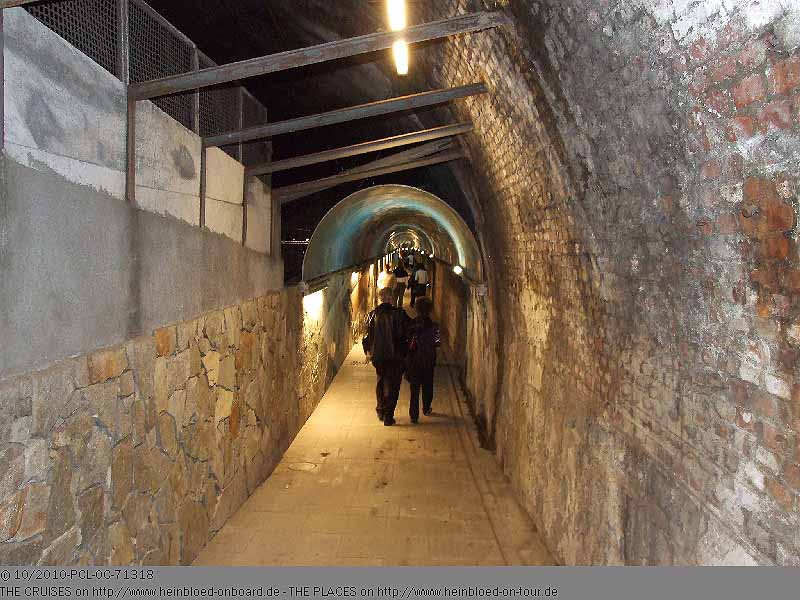 But through this tunnel you need to walk for the train station.

Looked like in Sea-World...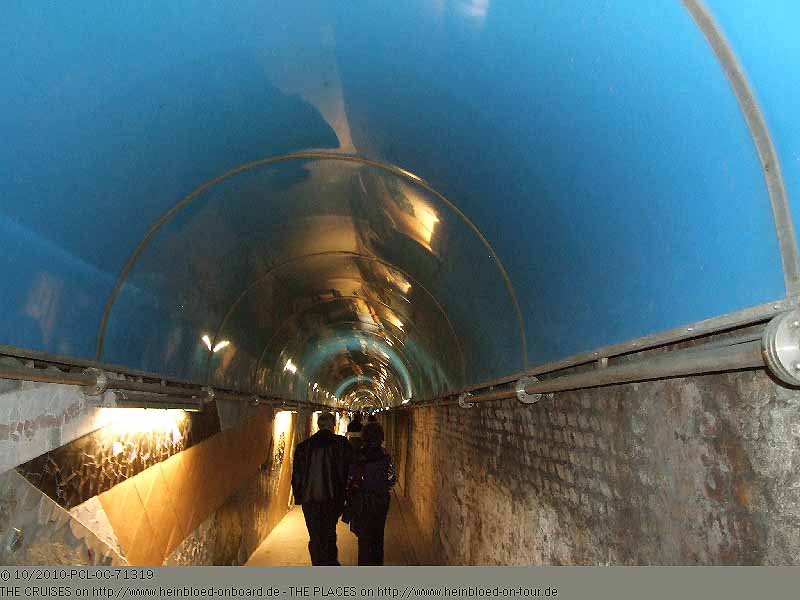 Wirkt wie im Sea-World...
Man läuft genau auf das Informationsbüro der Nationalpark-Verwaltung.

You just walk to the information office of the national park administration.

Great information on all activities.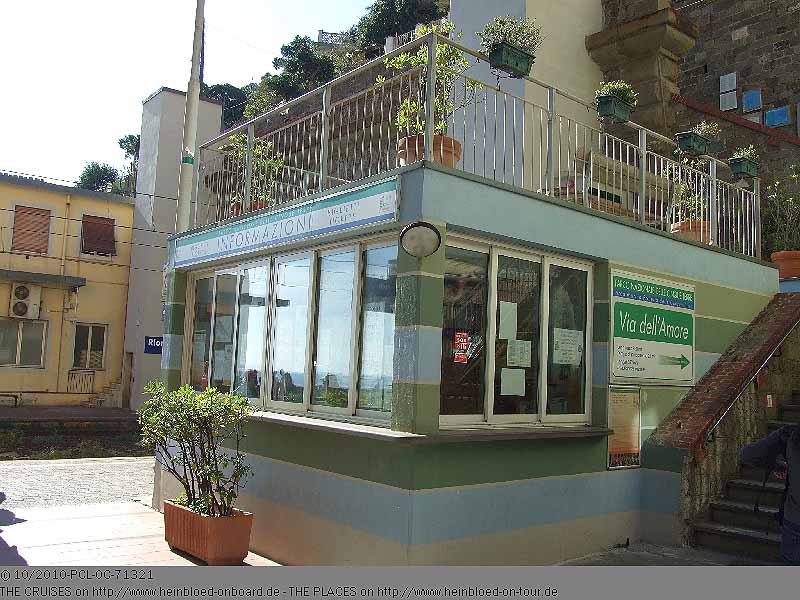 Man kann sich wirklich gut über die Aktivitäten informieren.
Am Platz vor dem Bahnhof hängt ein schönes Bild über das Leben in Cinque Terre.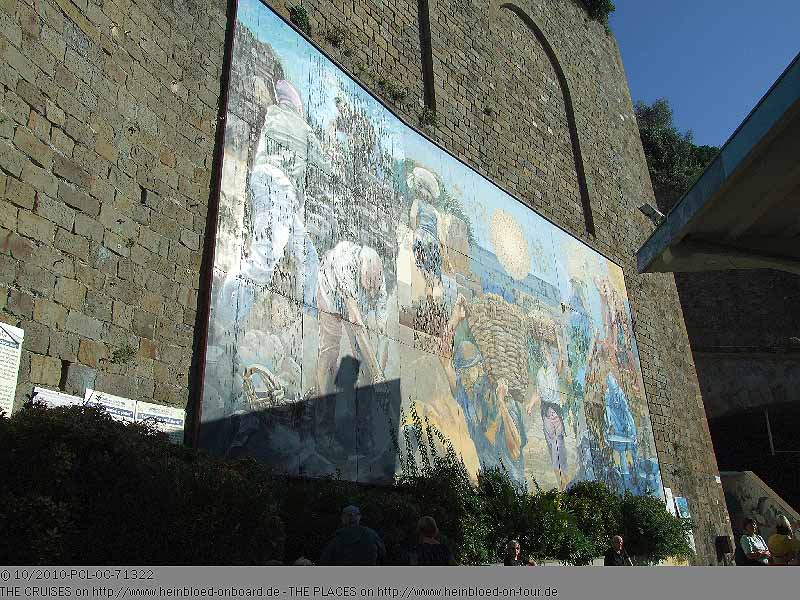 At the square in front of the train station you find this picture on the life in Cinque Terre.
Die anderen Reisen in diesem Blog/
The other voyages in this blog: