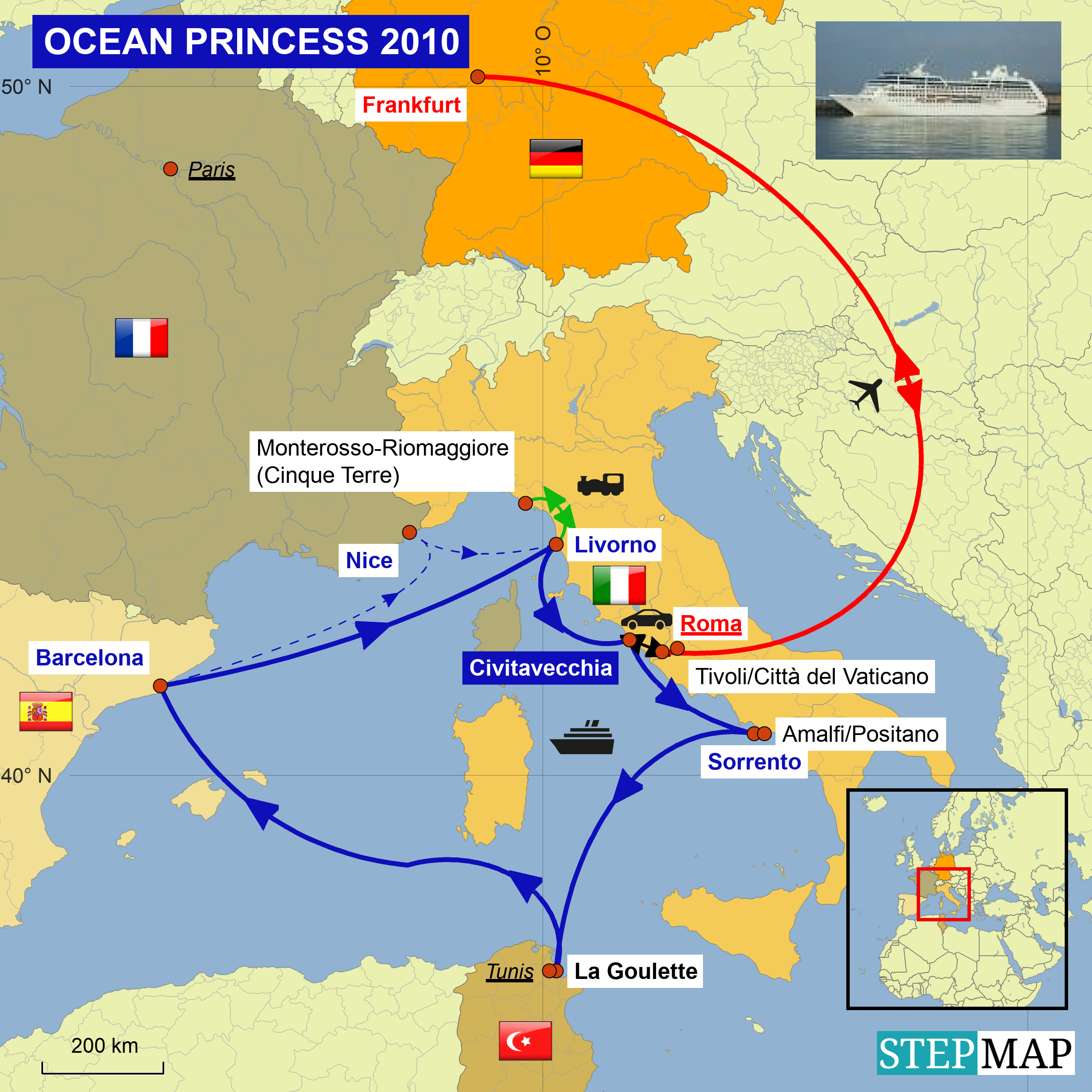 Wir gucken nochmals beim Auslaufen die anderen Schiffe: NORWEGIAN JADE.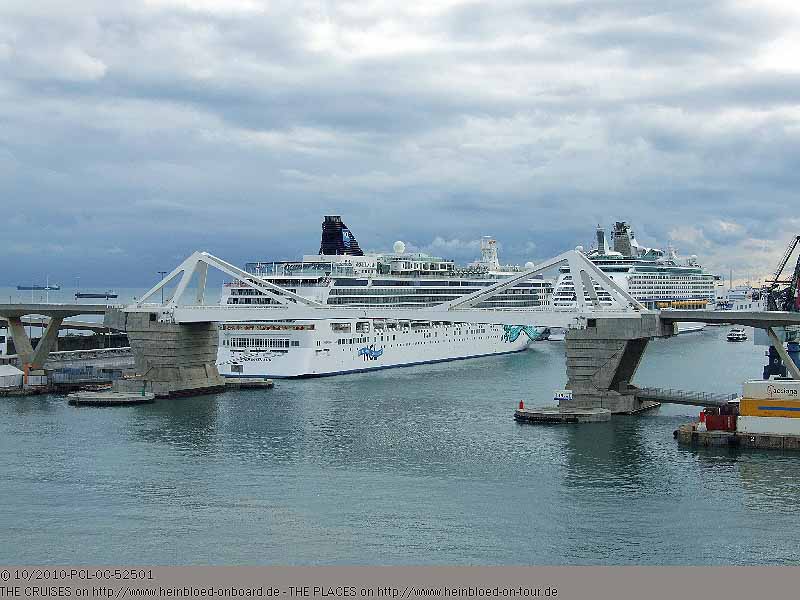 While we sailed we watched the other ships: NORWEGIAN JADE.

Our aft cabin which we booked the very last time. After re-categorizing the cabins from April 2011 we cannot afford it anymore - or better - we do not see a need to pay so much more...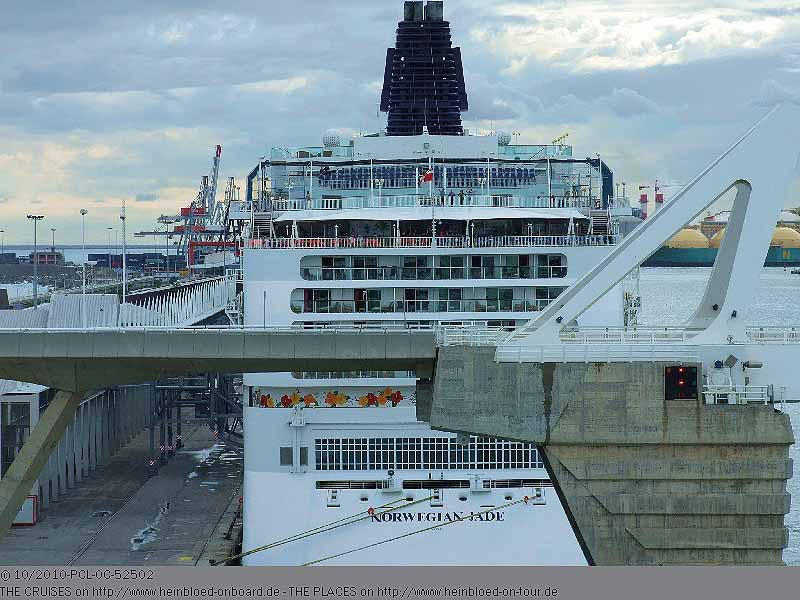 Da ist unsere Heckkabine, die wir zum letzten buchen. Nach der Umkategorisierung ab April 2011 können wir uns die leider nicht mehr leisten, zumindest sehen wir nicht ein, soviel mehr dafür zu zahlen...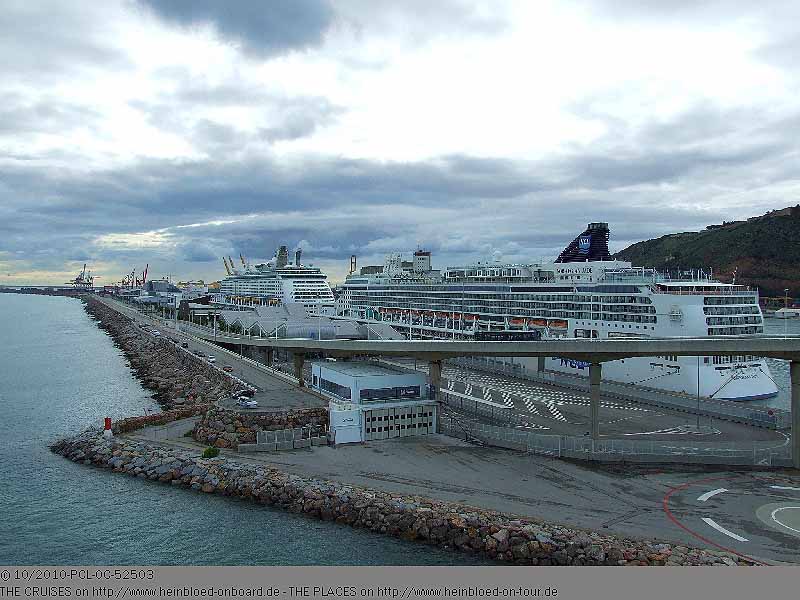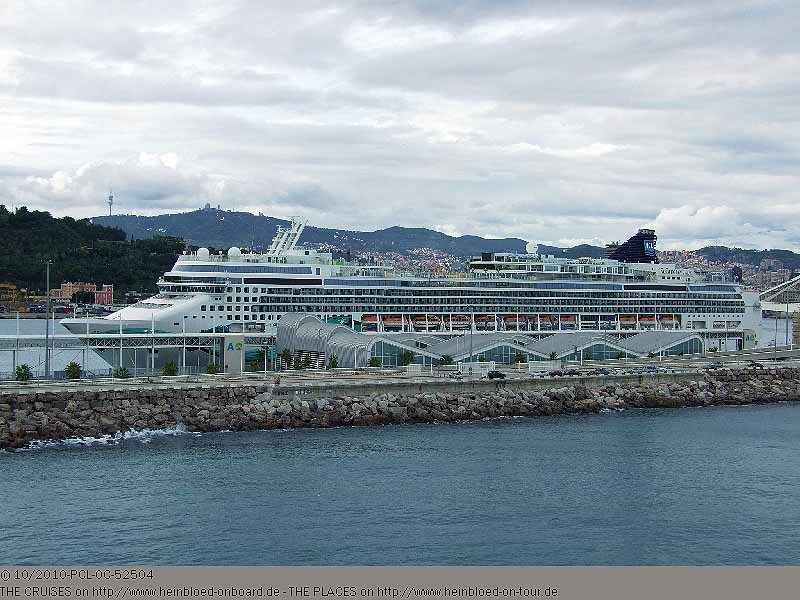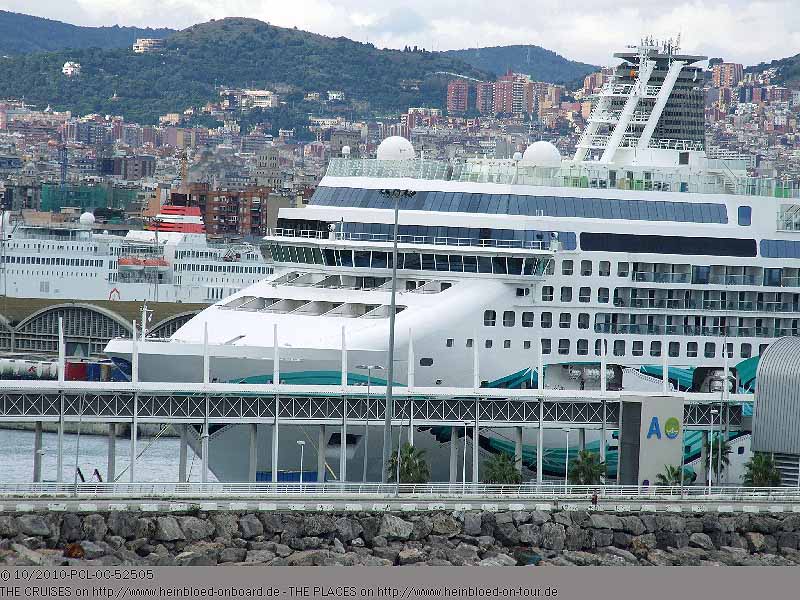 There was also VOYAGER OF THE SEAS.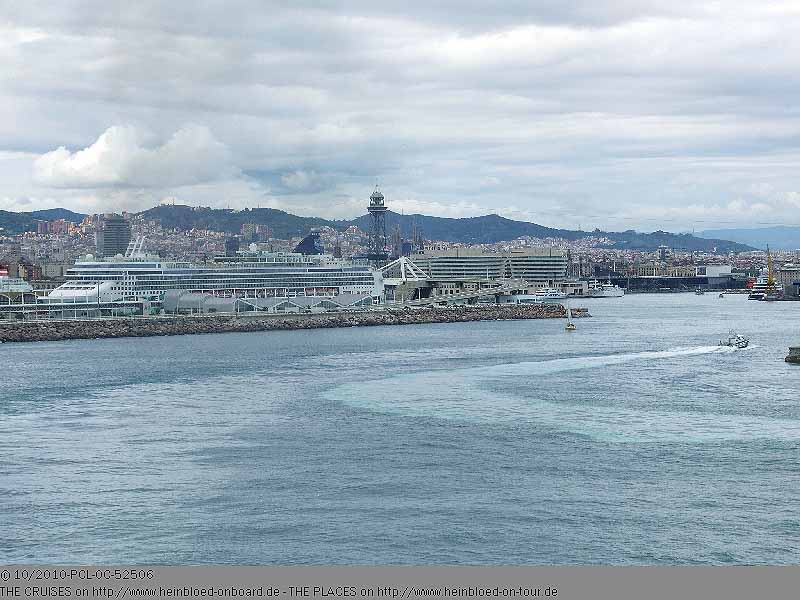 Und dann wäre noch die VOYAGER OF THE SEAS.

When we departed Captain Stefano Ravero made an announcement that we will sail into a zone of turbulence and should expect force 8. Waves should be up to 20 feet. To make sure that everyone on board was informed Captain Stefano Ravero used channel 1 to make sure that the messages will be transmitted via all loud-speakers on board.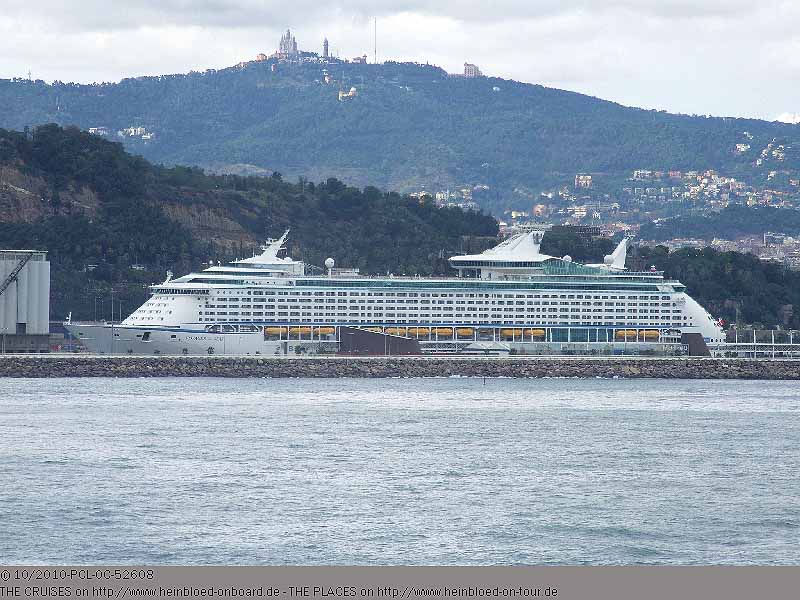 Bei Abfahrt kündigt Kapitän Stefano Ravero an, dass wir in eine Unwetterzone fahren und mit Windstärke 8 rechnen müssen. Die Wellen werden auf 7 m Höhe geschätzt. Damit alle an Bord informiert sind, nutzt Kapitän Stefano Ravero Kanal 1, damit alle Lautsprecher die Nachricht übertragen.
Bruno besorgt sich etwas sicherheitshalber. Er bekommt das letzte Armband. Die Tabletten gibt es an Bord nicht kostenlos, sondern müssen im Drugstore gekauft werden. Bruno sagt, dass dort ein Ausnahmezustand herrscht. Wenn der Drugstore geschlossen ist, muss man für 10,00 USD an der Rezeption die Tabletten holen.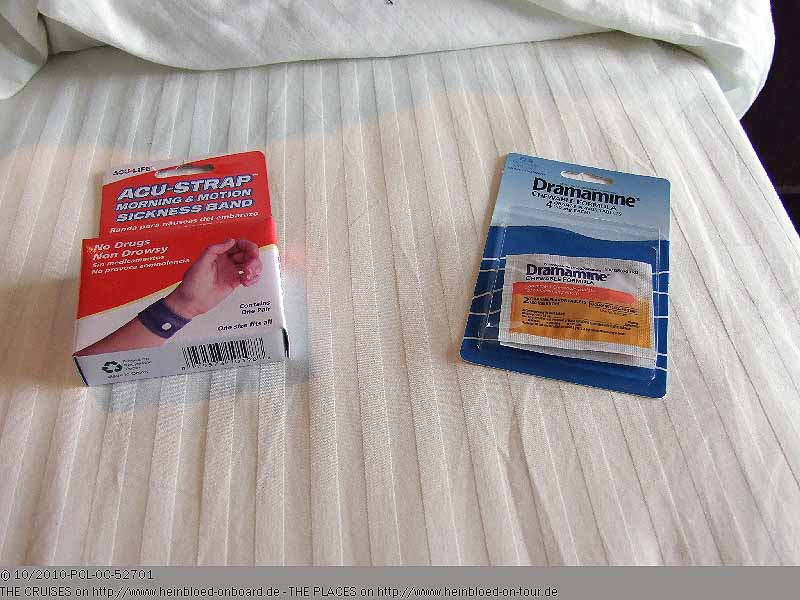 To be on the safe side Bruno bought something. He got the very last arm-strap. The pills were not free on charge and need to be purchased in the drugstore. Bruno said there was an exceptional situation. When the drugstore is closed, you can get some pills for 10.00 USD at the reception desk.

Just to be on the safe side, we got some dry bread and crackers to calm down our stomach.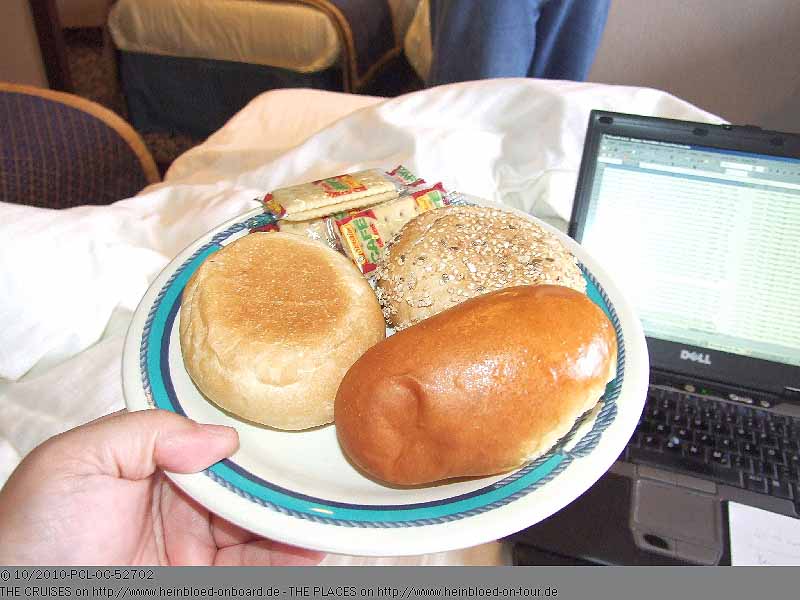 Sicherheitshalber besorgen wir uns etwas trockenes Brot und Cracker, um unseren Magen ein wenig zu beruhigen.
Kaum sind wir hinter der Mole hervorgekommen und schon gehen die Bewegungen auf dem Wasser los.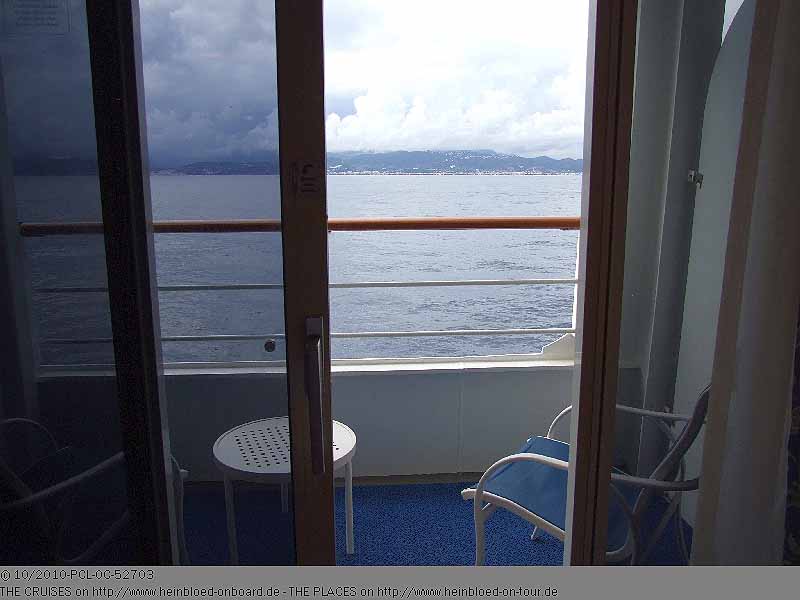 We left barely the waterbreak and then the movement started.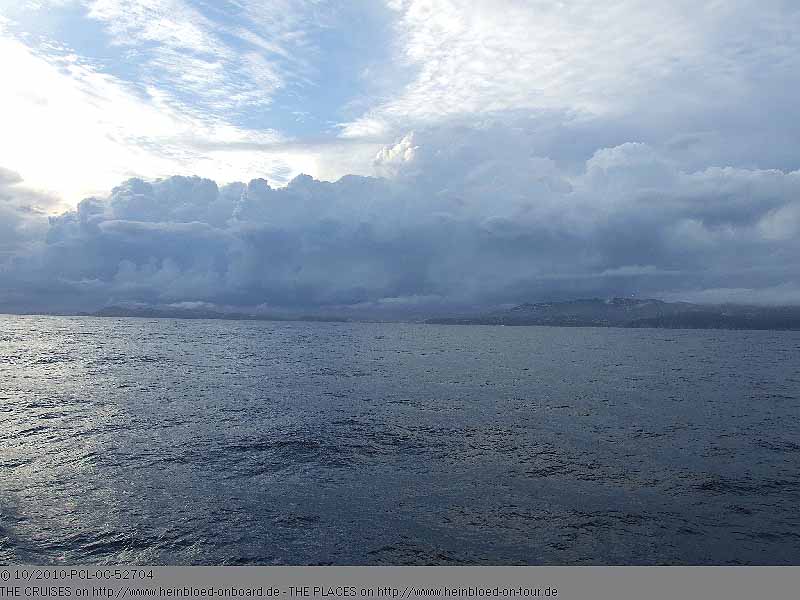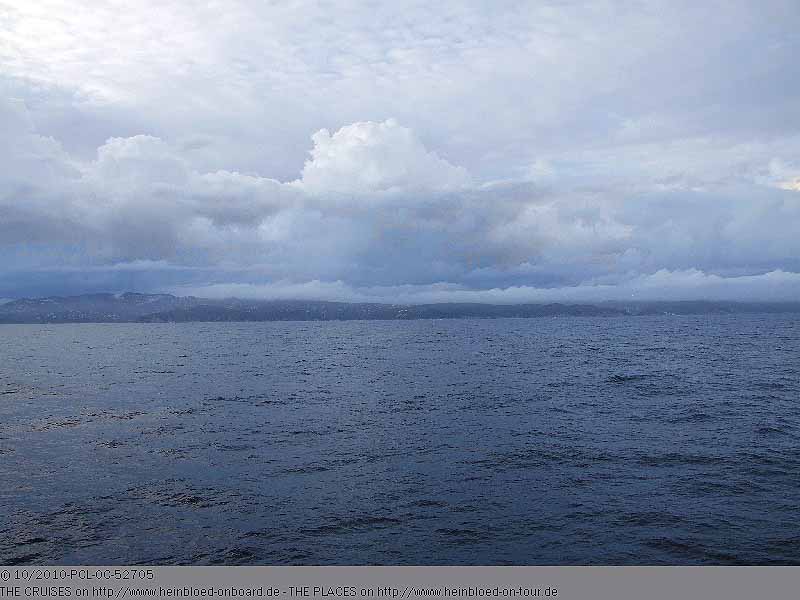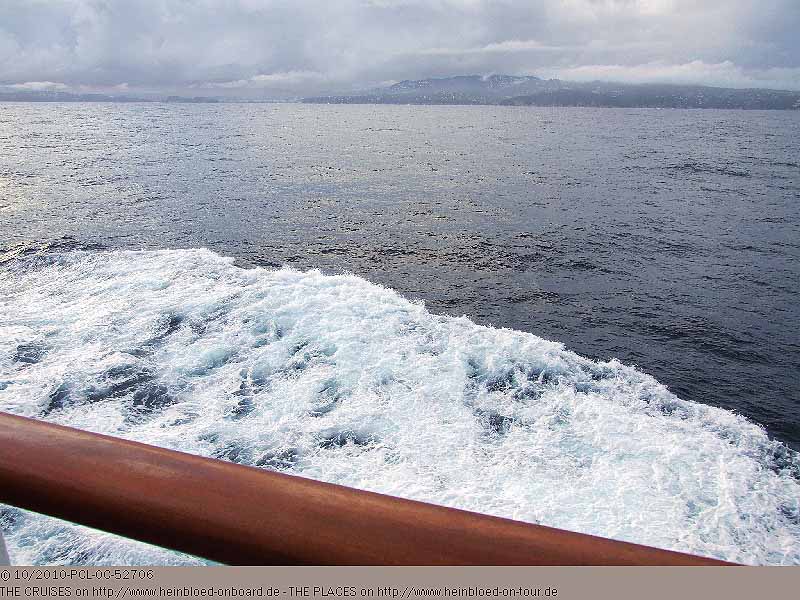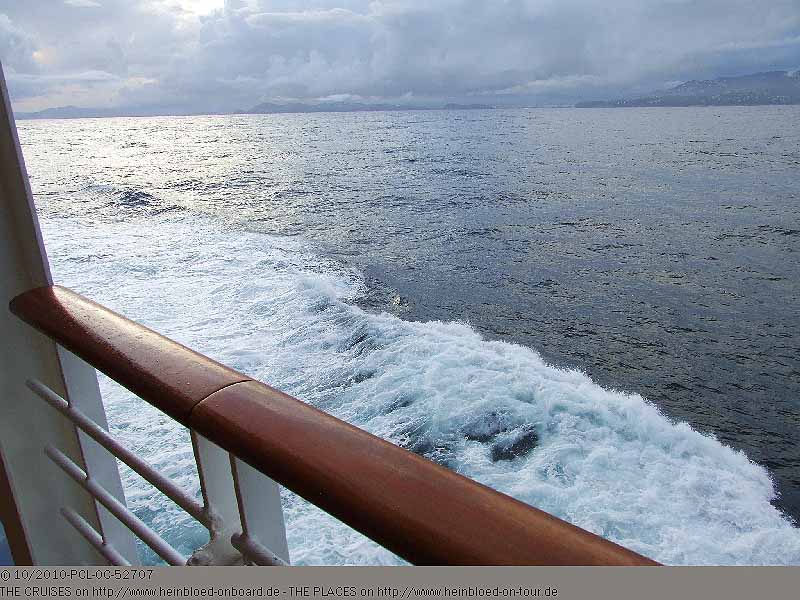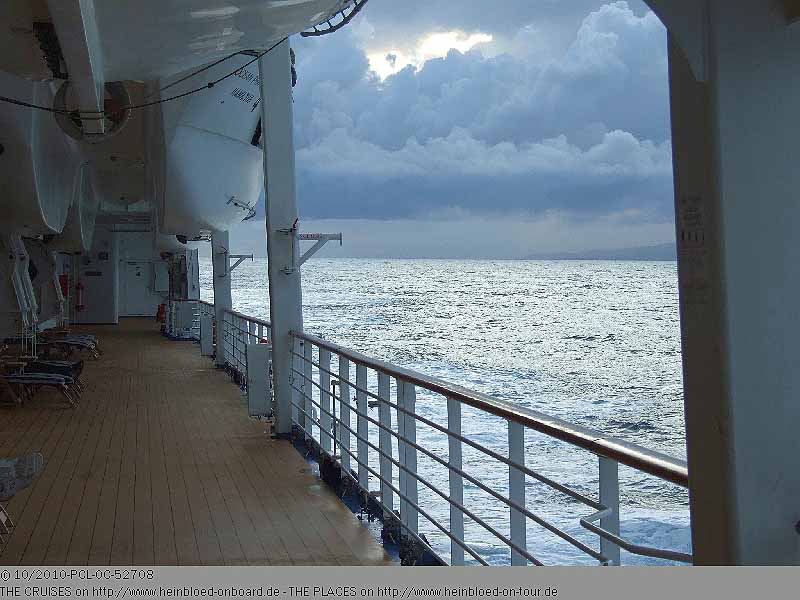 Irgendwann wurde vor den Winden draußen gewarnt.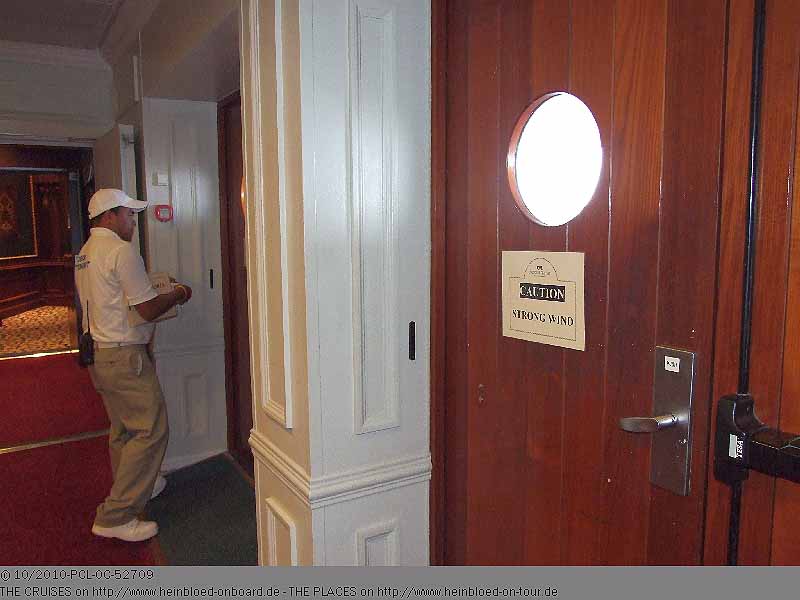 Some times later they warned on the strong winds outside.

And a little later the open decks were closed.

Und noch später wurden die offenen Decks geschlossen.
Die anderen Reisen in diesem Blog/
The other voyages in this blog: