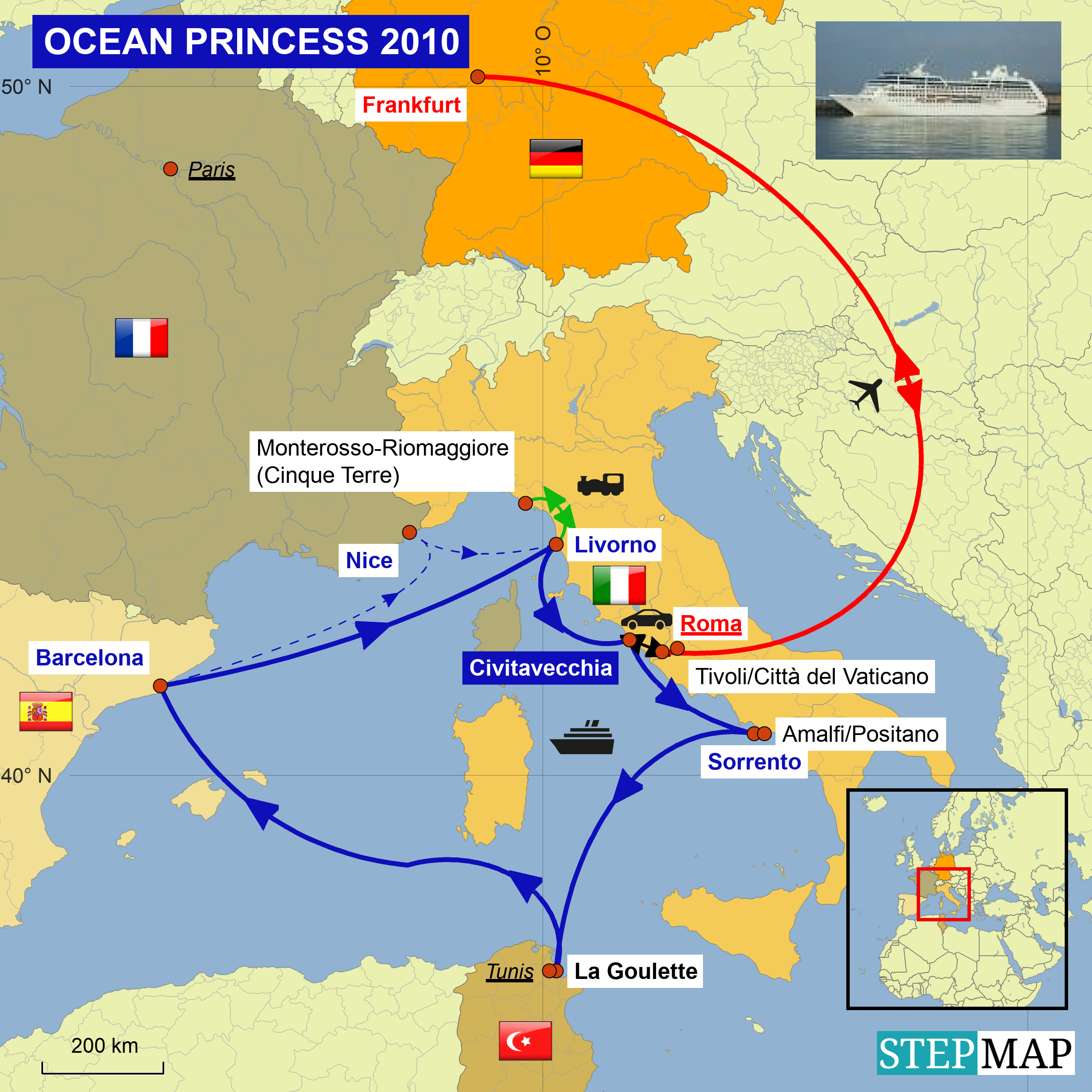 Als wir um 18:00 Uhr ablegen sollen, kommt die Ansage, dass wir erst gegen 19:15 Uhr ablegen, da wir noch auf ein wichtiges Päckchen mit Ersatzteilen warten. So genießen wir doch noch die untergehende Sonne und den abendlichen Anblick der anderen Schiffe: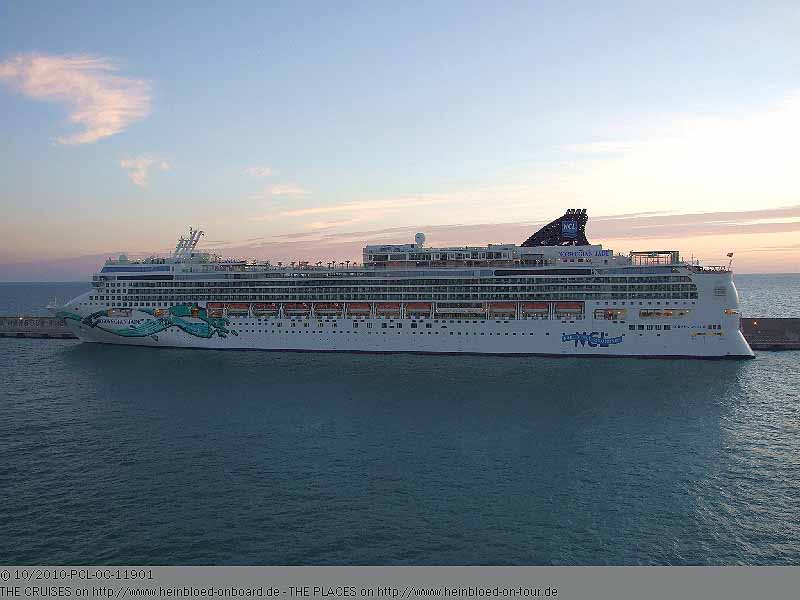 We should set sail at 18:00 hrs, but then the announcement was made that we should sail at 19:15 hrs as they were expecting for a box with some spare parts. So we enjoyed the sunset and the nighty of the other ships.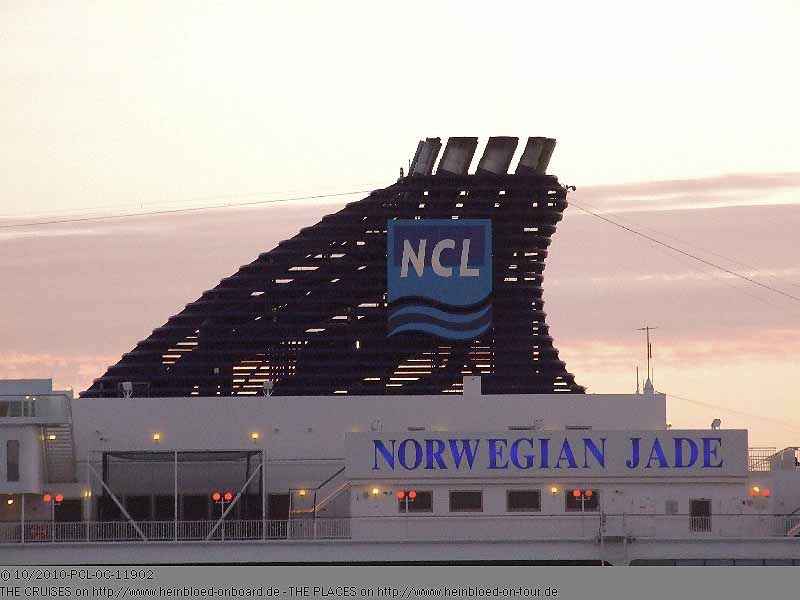 We turned in the bay NORWEGIAN JADE left the port backward so that I had no chance to take pictures of her. What a shame.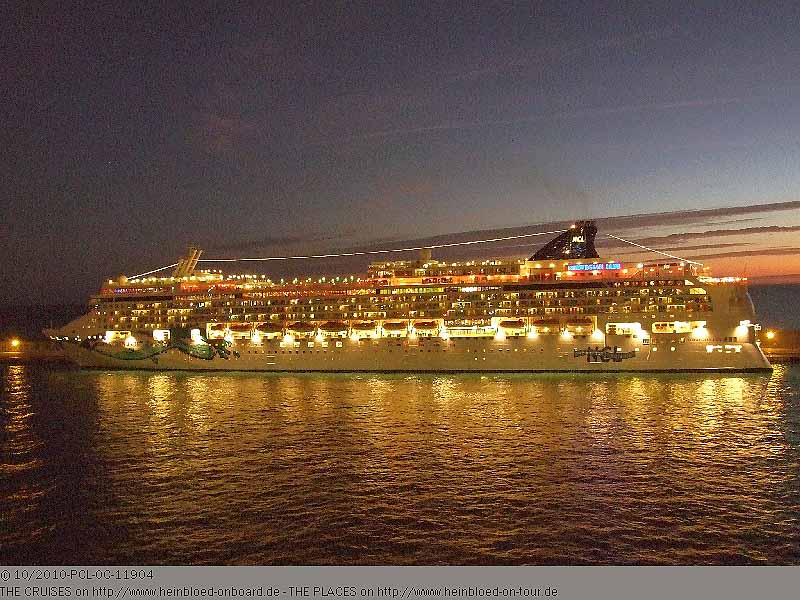 Als wir im Hafenbecken drehen, fährt die NORWEGIAN JADE rückwärts raus, so dass ich sie nicht mehr vor die Linse bekommen habe, als sie rausfuhr. Schade.
Auch die VOYAGER OF THE SEAS liegt an einer guten Position, um die ganze Zeit zu fotografieren und zu gucken. Schade, dass sie nicht früher fährt. So werden wir von allen möglichen Insekten zerstochen.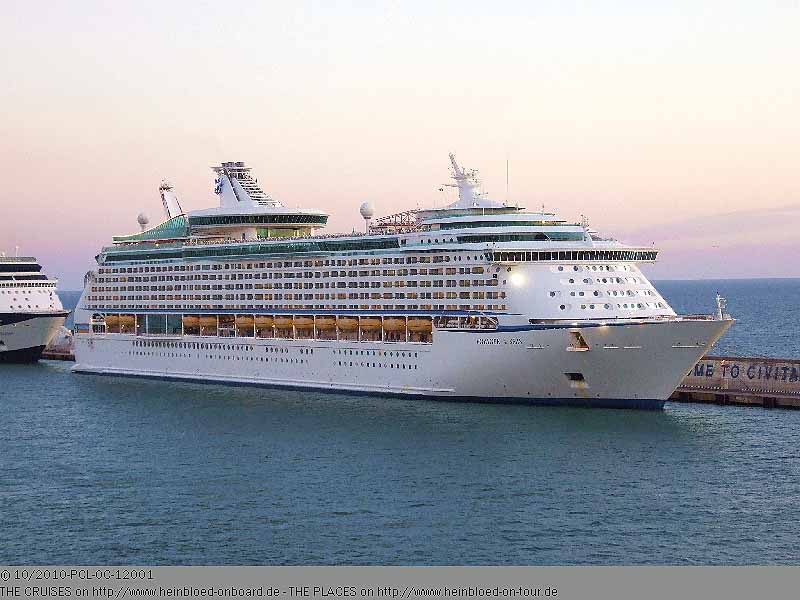 VOYAGER OF THE SEAS berthed at a great position to take pictures of. It was bad for us that she did not sail earlier: so we many many insects bit us.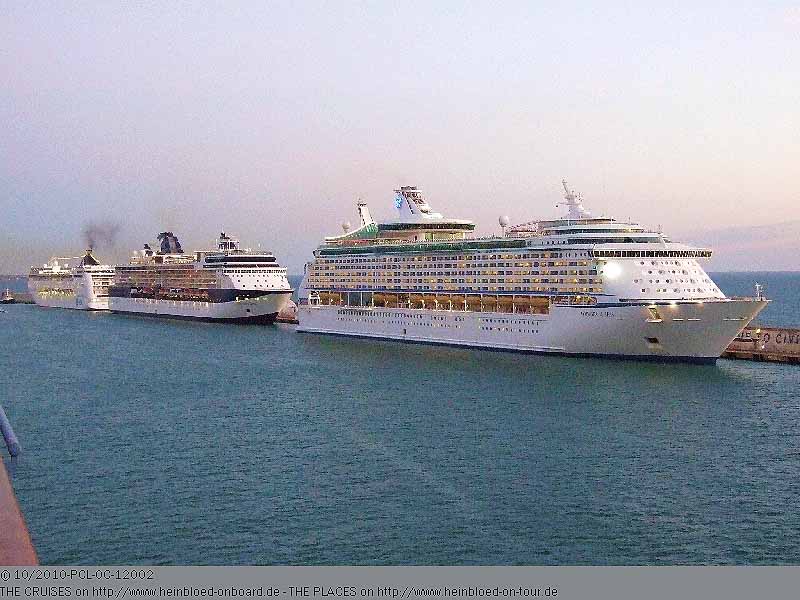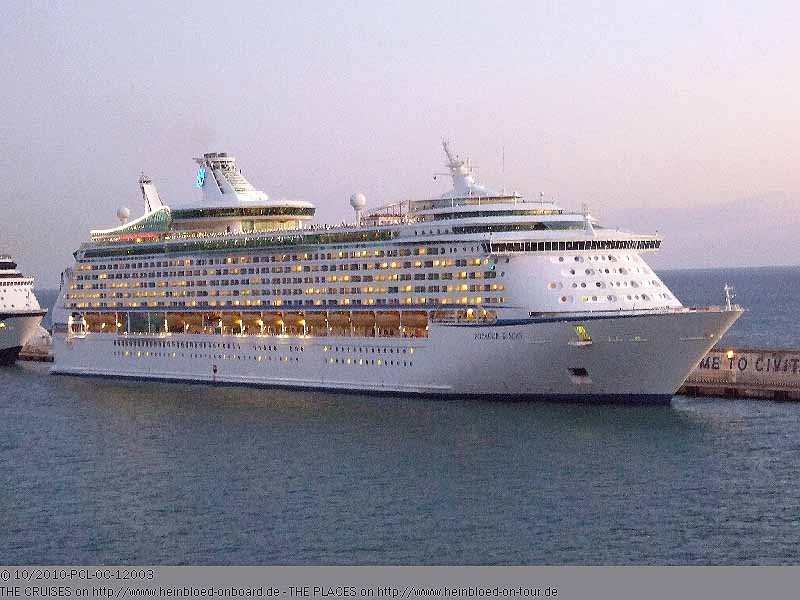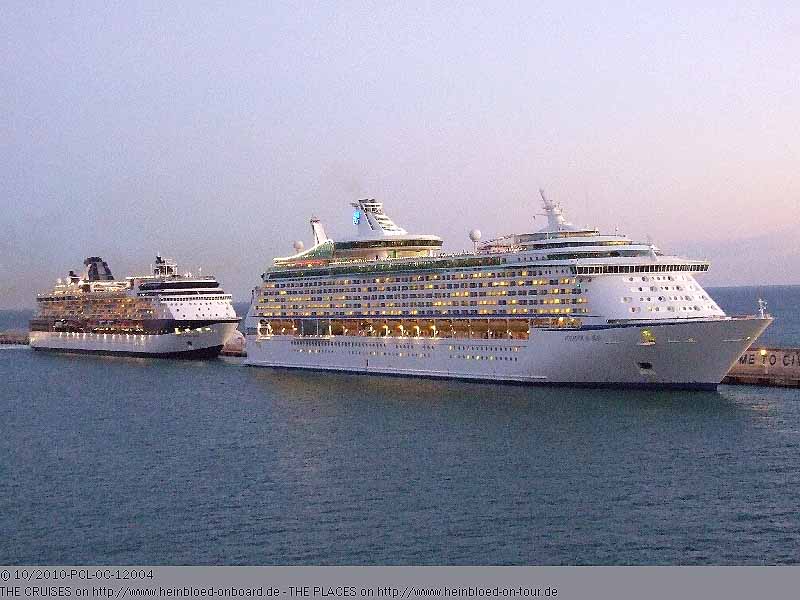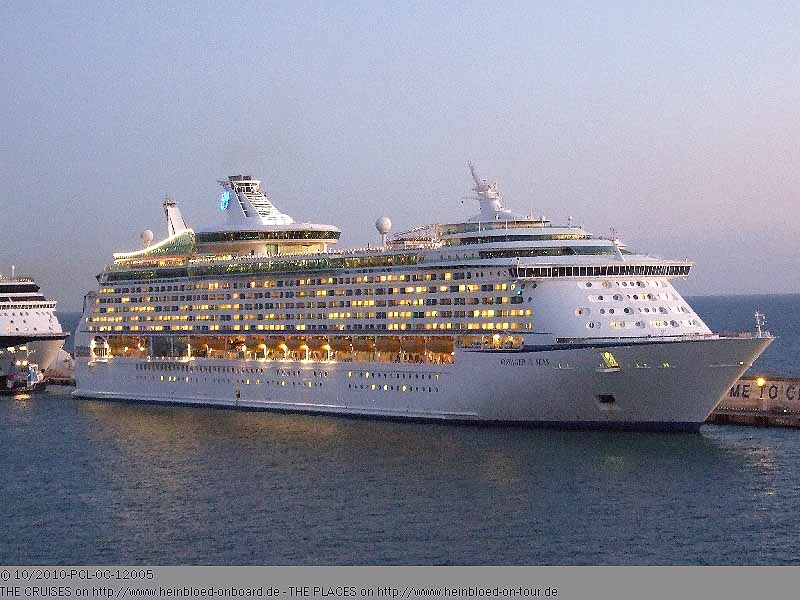 Only if you see the details: obviously Royal Caribbean has not paid the electric power bill. So you see a little part of their logo was not illuminated.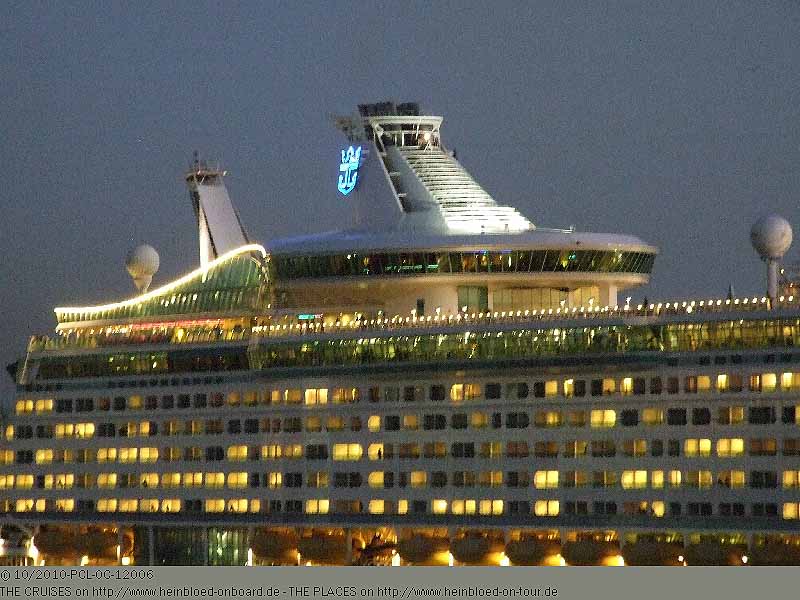 Nur wenn man genau hinsieht: Da ist Royal Caribbean ein Zacken aus der Krone ausgebrochen... Haben sie vielleicht die Stromrechnung nicht bezahlt???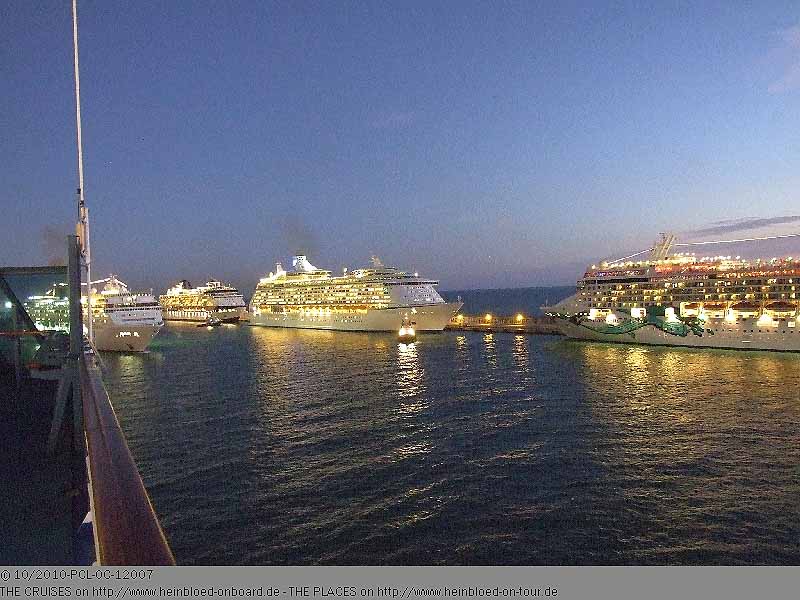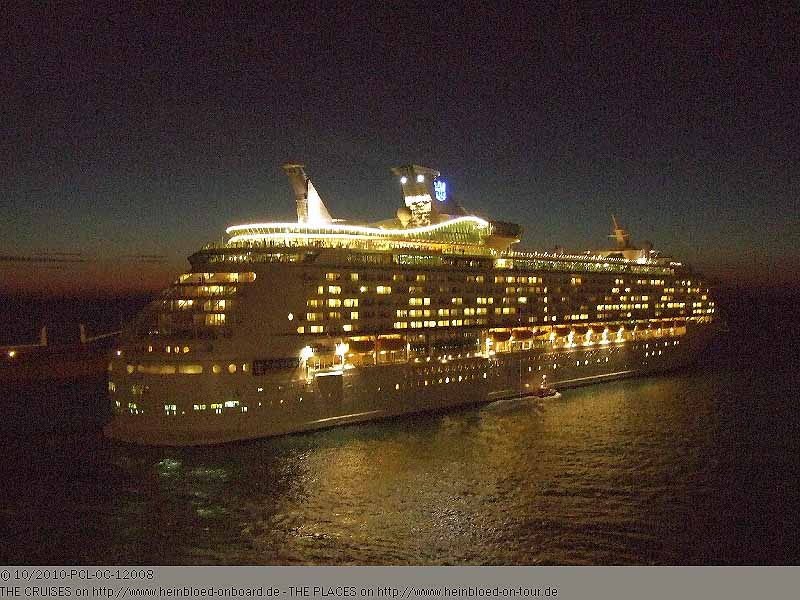 Dann wäre da noch die CELEBRITY CONSTELLATION.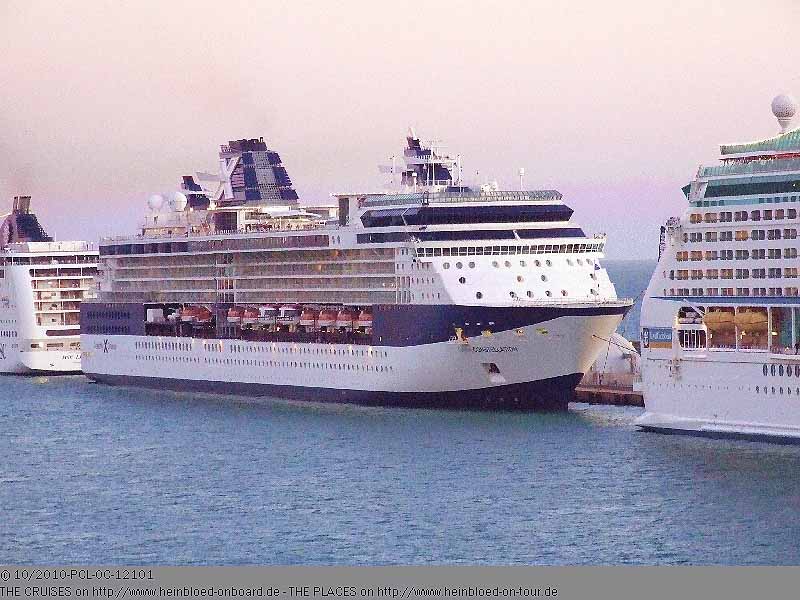 Then there was CELEBRITY CONSTELLATION.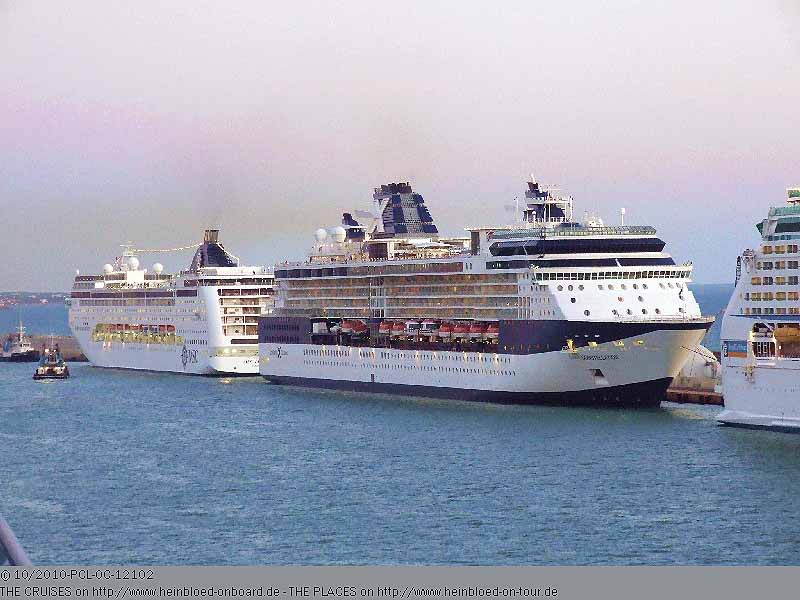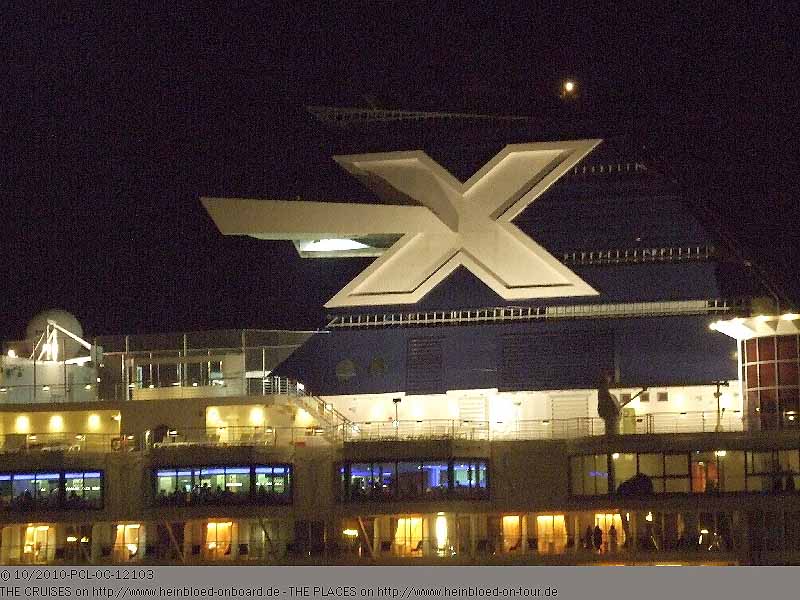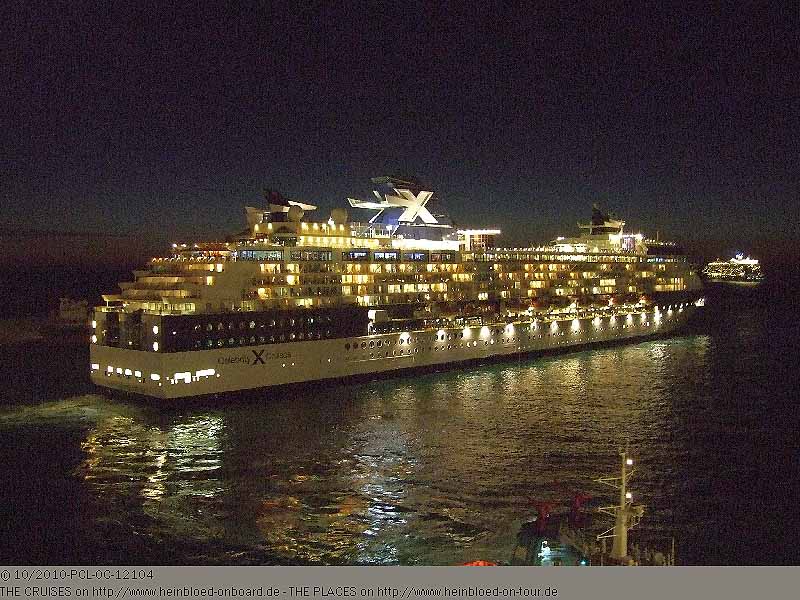 Als allererste ist allerdings die MSC LIRICA rausgefahren. Nur konnte man sie von unserem Liegeplatz nicht vernünftig liegend fotografieren.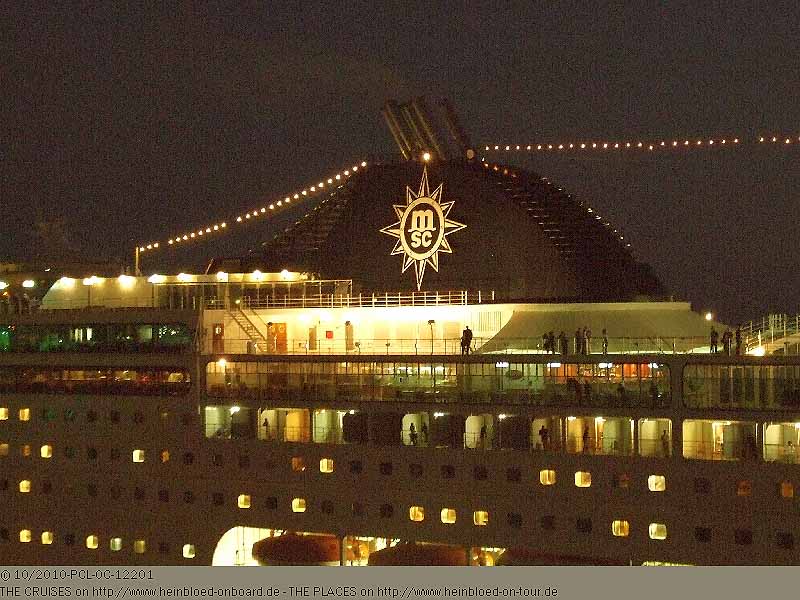 The very first which left was MSC LIRICA. But her berth was so far away that I could get any good pictures before she passed.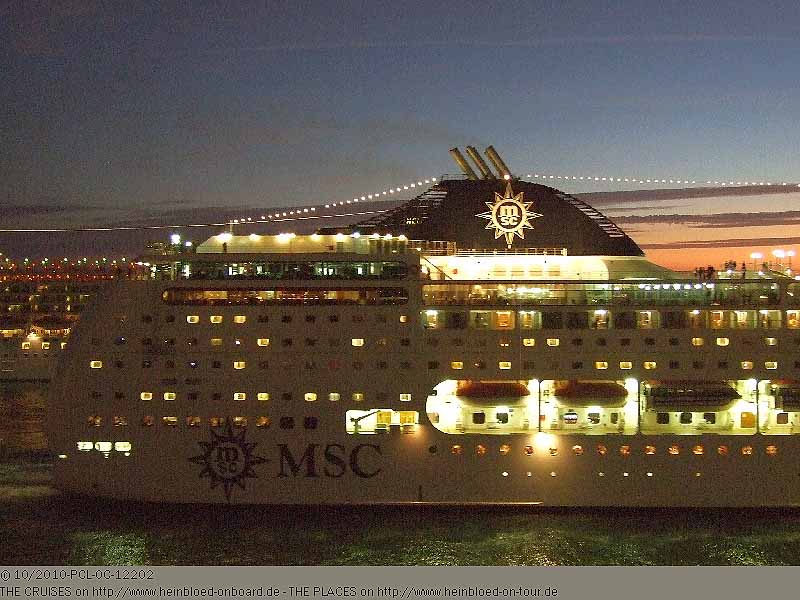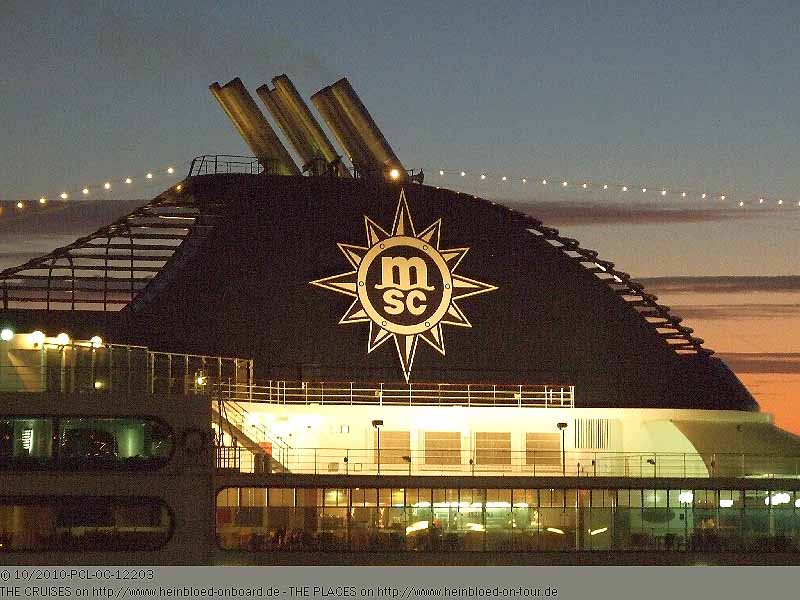 There are no pictures of GRAND HOLIDAY. Her berth was so far away at pier 11 that I had no chance to take any good pictures when we sailed away.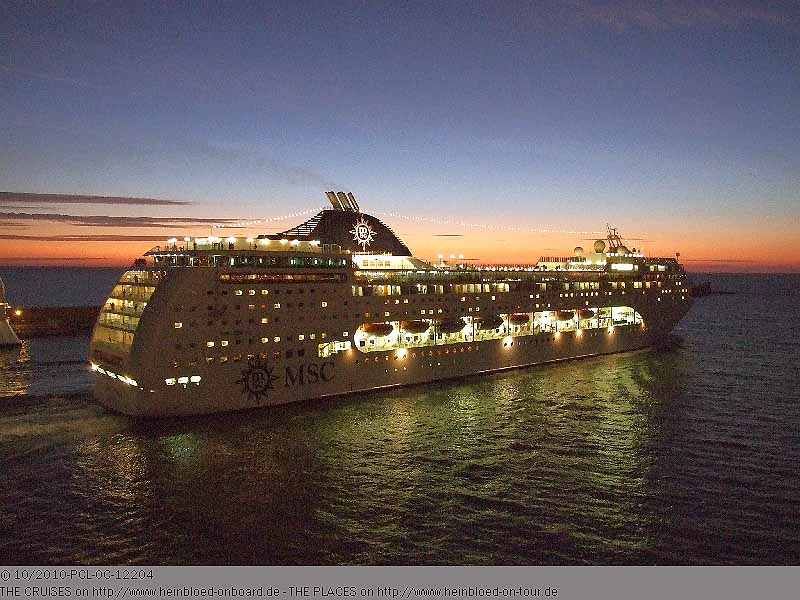 Von der GRAND HOLIDAY gibt es keine Bilder, da sie zum Zeitpunkt unserer Ausfahrt noch regungslos am Pier 11 lag.
Die anderen Reisen in diesem Blog/
The other voyages in this blog: