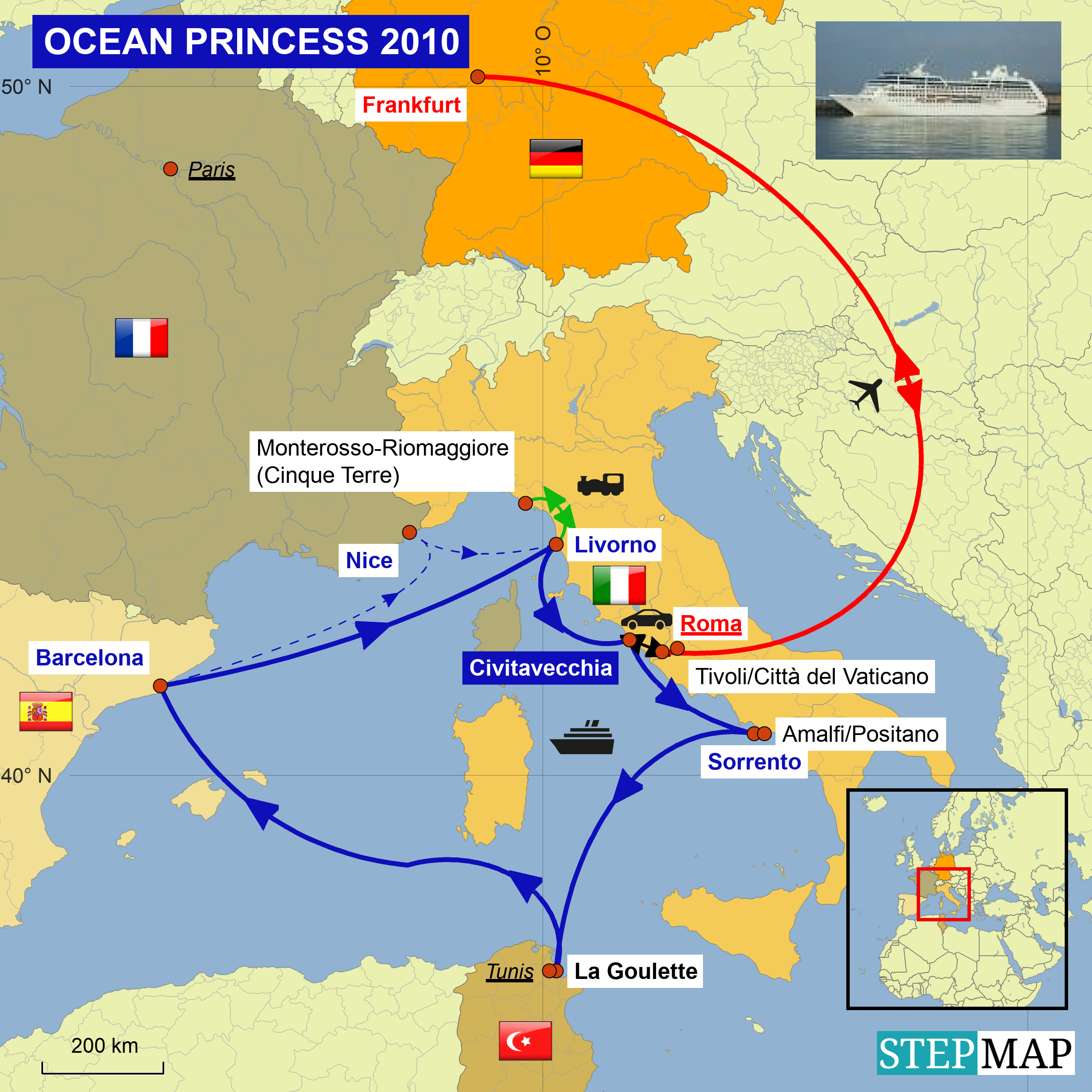 Ich orientiere mich meistens nach UNESCO-Welt(kultur)erbe, um neue Orte zu entdecken. Bislang bin ich in den meisten Fällen gut damit gefahren. So steigen wir in Tivoli an der via Villa Adriana/via Lazio aus. Das liegt ca. 4 km vom Ort Tivoli selbst entfernt. Wenn man aussteigt, einfach nach hinten laufen.

I use the list of the UNESCO World Heritage to get some orientation which new places I must see. It usually went quite well. So we got off in Tivoli at via Villa Adriana/via Lazio. It's about 2.5 miles away from the city of Tivoli. If you leave the bus just walk back.

Walk along the not very much appearing road next to the restaurant.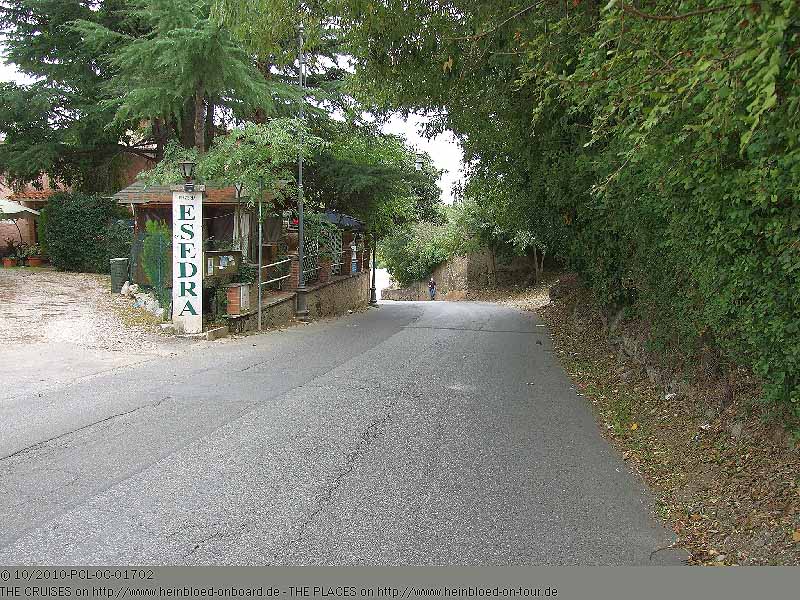 Diese unscheinbare Straße neben dem Restaurant.
Und einfach runter laufen.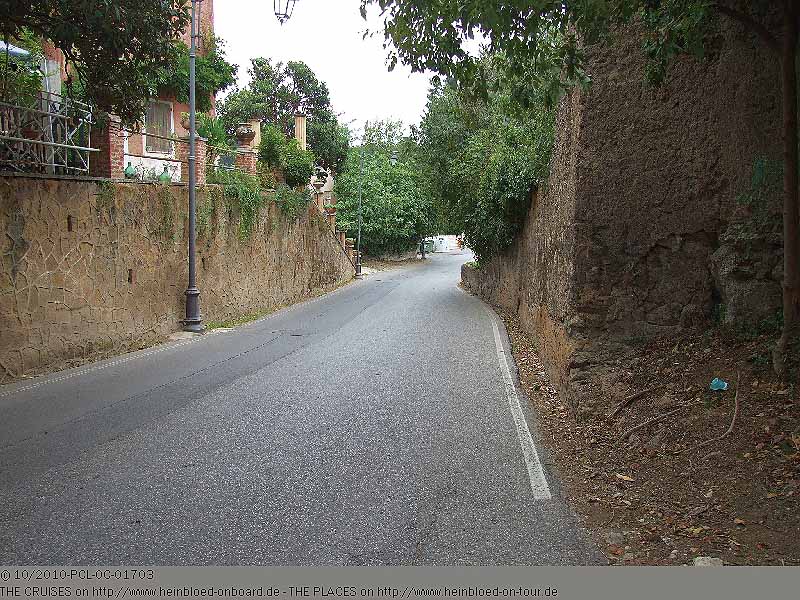 Just walk down.

You had the impression to be in Tuscany.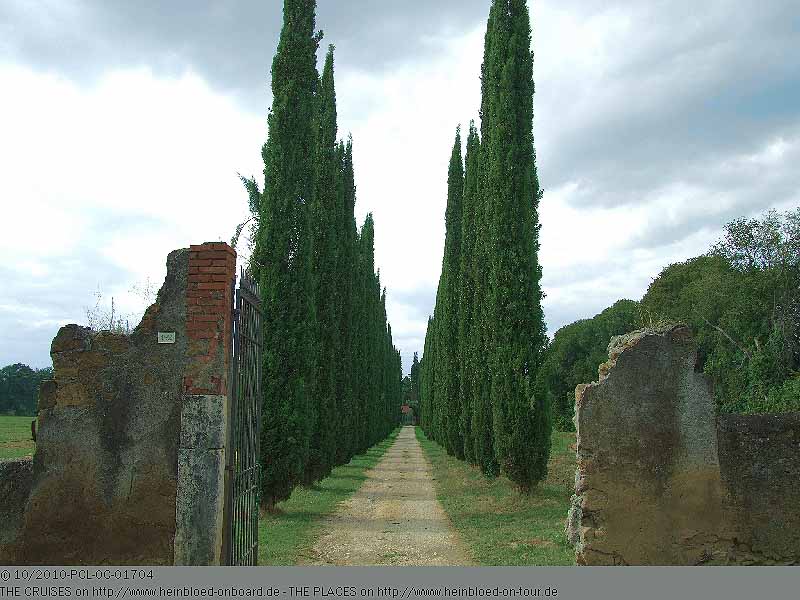 Zwischendurch kommt man sich vor, wie in der Toskana.
Die Parkkosten für diejenigen, die sich trauen, mit einem Mietwagen hierher zu kommen.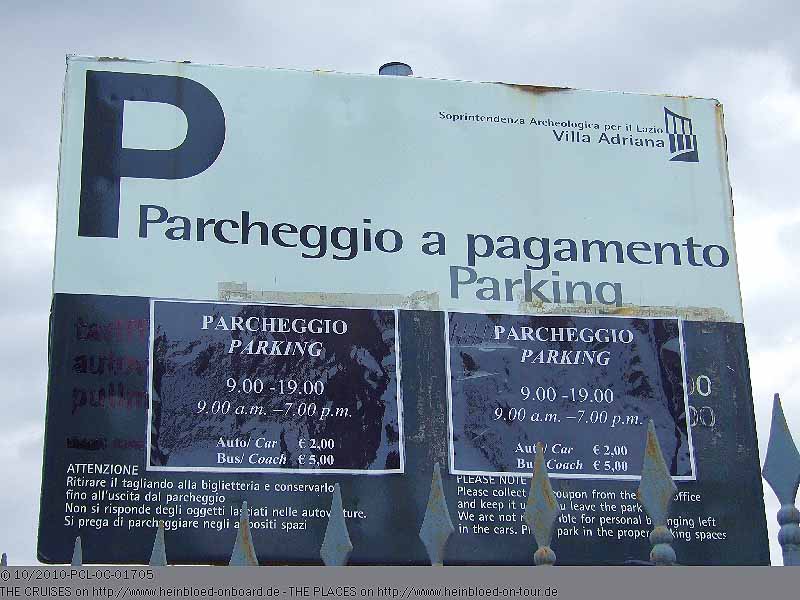 The parking fee for those who have the heart to drive themselves by car rental.

The access area does not look very historically.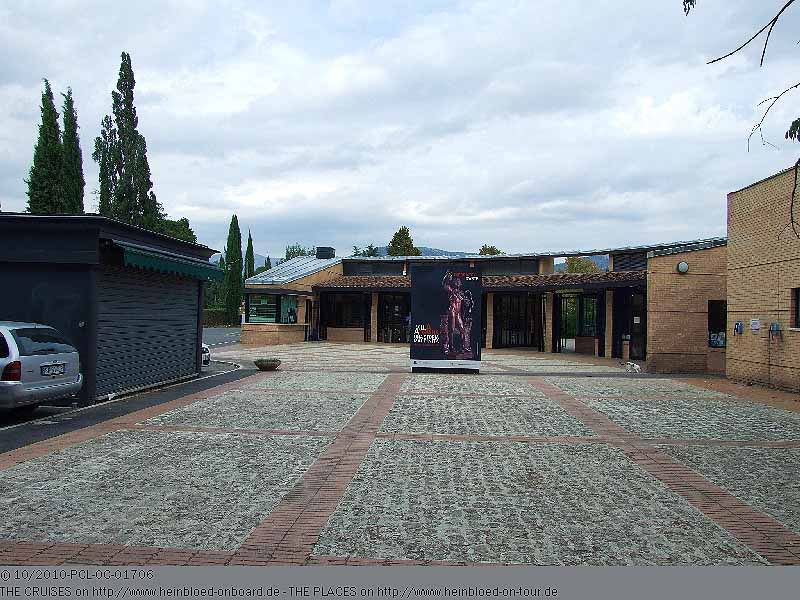 Der Eingangsbereich wirkt aber nicht besonders historisch...
Der Eintritt zur
Villa Adriana (Hadrians Villa)
kostet 10,00 EUR. Ein Audioguide kostet 4,00 EUR. Alle Preise von 2010.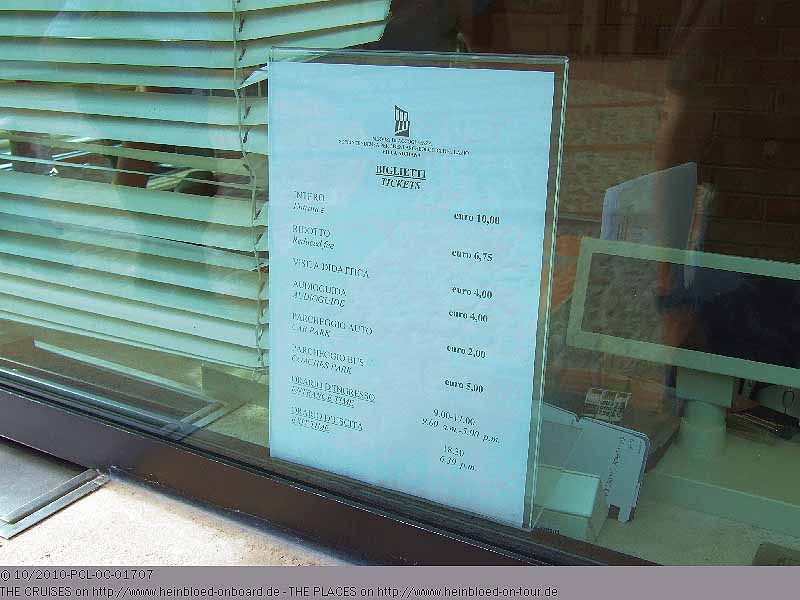 The admission fee to Villa Adriana (Hadrian's Villa) was 10.00 EUR. Audioguide was 4.00 EUR. All prices of 2010.

Unfortunately, there was no Roma Pass e Piu in 2010 which included the sights in Rome's suburb as well. So our Roma Pass was not accepted anymore.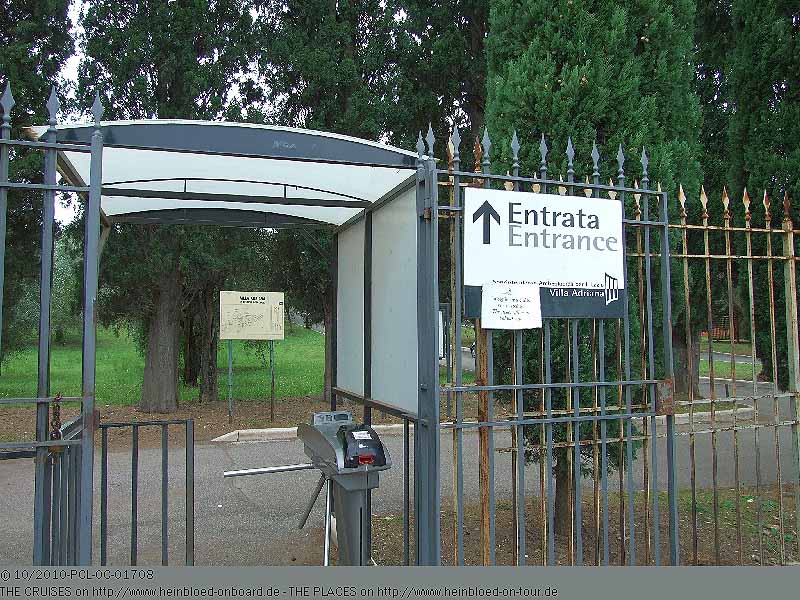 Leider gab es 2010 keinen Roma Pass e piu, der auch für die Gegend rund um Rom galt. So wird unser Rom Pass hier gar nicht genommen.
UNESCO Welterbe
.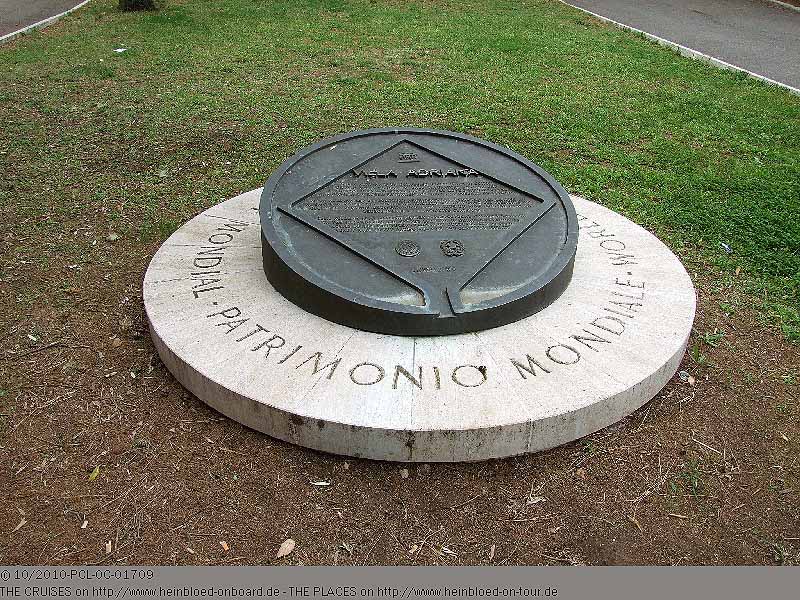 UNESCO World Heritage.

We cannot believe, but we felt like Hannibal ante Portas (Hannibal in front of the Gates of Rome but he was never there...) - But he must be close around somewhere.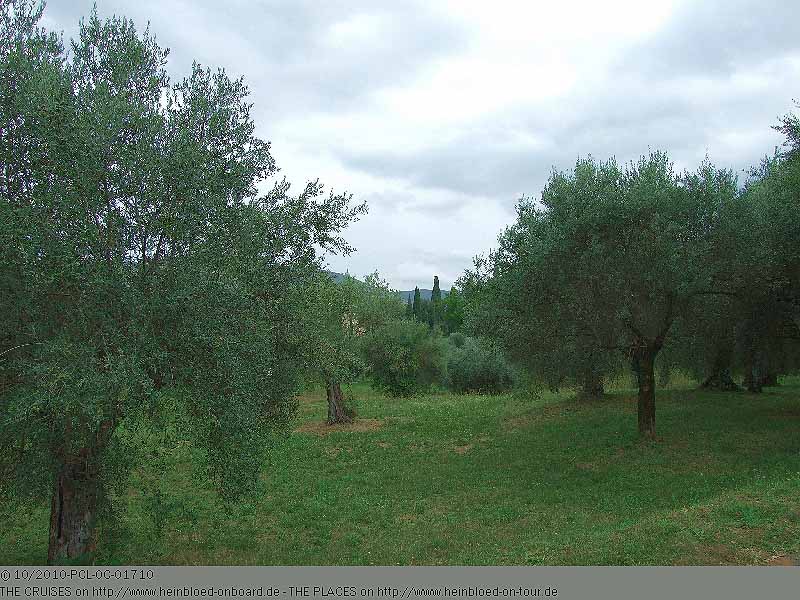 Kaum zu glauben, dass wir uns fühlen, wie Hannibal ante portas (Hannibal vor den Toren Roms, der allerdings niemals da war...) - Er muss auch in unserer Nähe gewesen sein..
Und endlich mal eine Ausgrabungsstätte, bei denen man nicht so große Gefahr läuft, sich vor der Kreuzfahrt die Beine zu brechen, wie in Ostia Antica.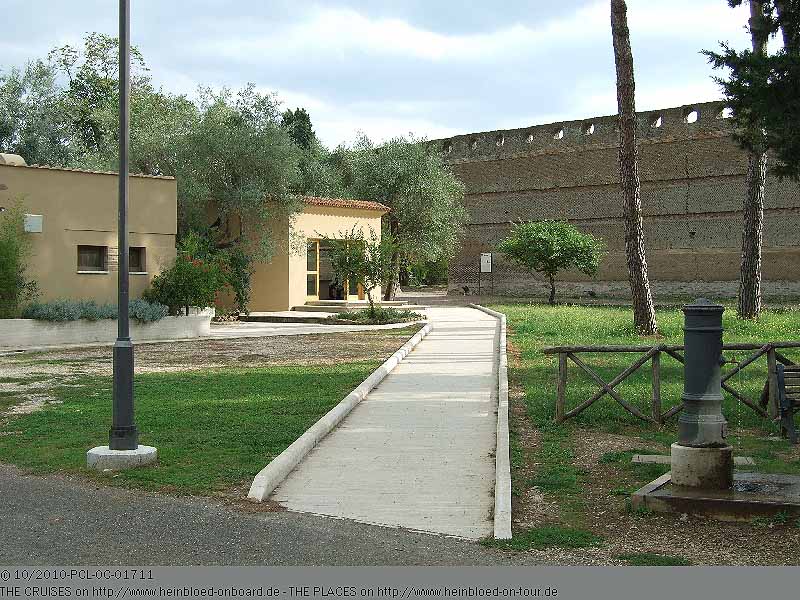 And finally an archeologic site where you had no danger to break your legs before you go on your cruise like in Ostia Antica.

Here in this model, you can inform yourself how it should look like then.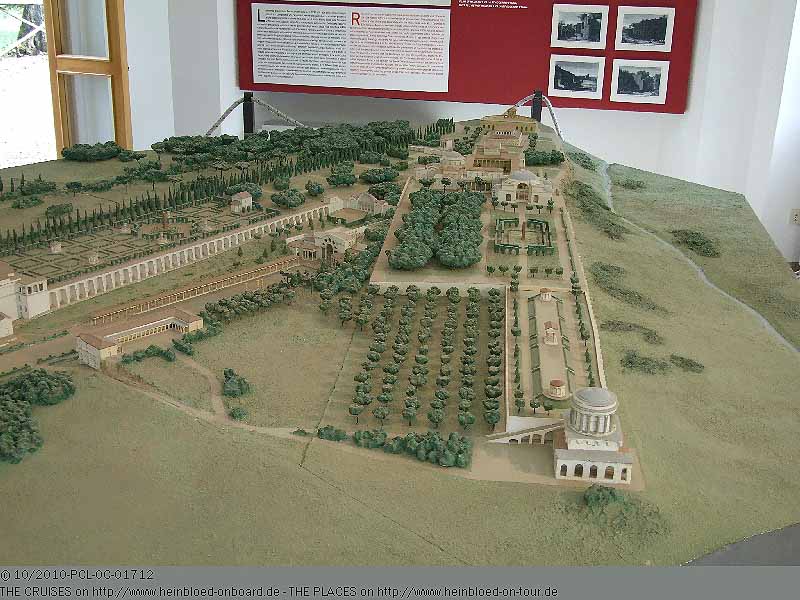 Hier am Modell kann man sich zunächst informieren, wie es mal früher aussah.
Mal gucken, ob sie einen Wiederaufbau schaffen...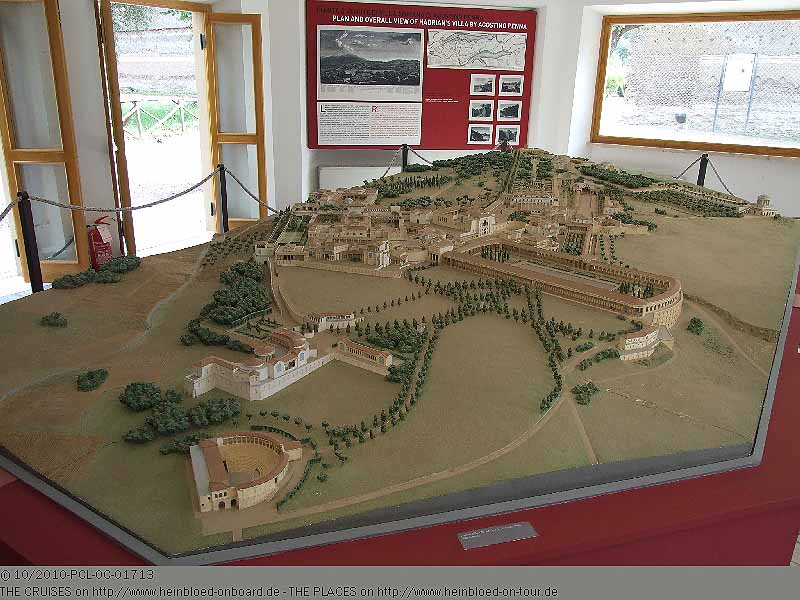 Let us see if they can make a full recoverage...

After the masses at the Colosseum we just enjoy the silence in the beautiful nature. We really enjoyed the visit.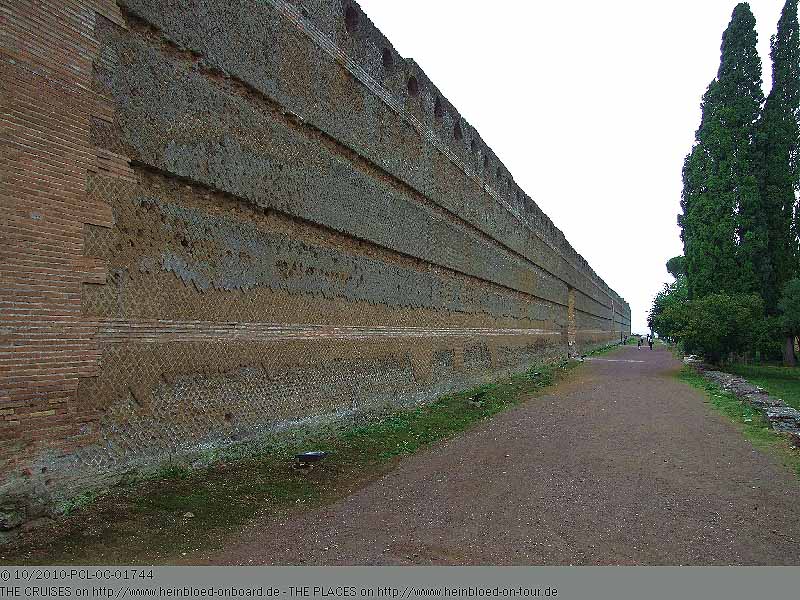 Nach den Massen am Colosseum, war die Ruhe in der Natur wunderschön. Wir haben es sehr genossen.
Schade bloß, dass die Webseite leider schon ziemlich alt ist und nicht in Englisch verfügbar ist. Dass sie nur so wenige Besucher hat, waren sie selbst Schuld. Es hat sich wirklich gelohnt. Informationen zur Anfahrt, waren doch sehr spärlich. Und hier wären Informationen sehr gut, weil es doch ein ziemliches Stück von Rom raus ist. Schon beim Aussteigen hatte ich den Busfahrer gefragt, wo die Haltestelle zurück ist. Auf der gegenüberliegenden Seite konnte keine sein, da es eine Einbahnstraße war. Später erfahren wir, dass wir hätten einfach mit dem Bus bis Tivoli mitfahren können um dann erst nach Rom zurückzufahren. Wir laufen ca. 25 Minuten, bevor wir an der Hauptstraße eine Haltestelle Richtung Rom entdecken. Viele, die wir versucht haben zu fragen, waren hilfsbereit - viele leider auch sehr gleichgültig.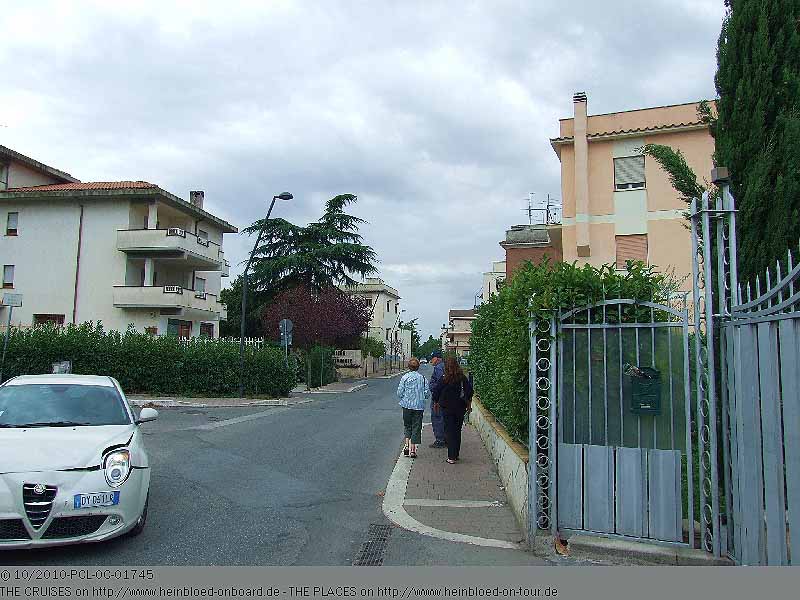 Just a shame that their website was very outdated and not in English available. That might be one reason why they did not have so many visitors. It was worth to see. There was too few travel information. And it would be great to have more as it is quite a long ride from Rome. When we get off the bus, we asked the bus driver where we might find the Rome-bound bus stop. It could not be the opposite site as it was one-way. Later we learned that the bus makes a loop we could get on the same stop first to Tivoli before we return to Rome. We walked for about 25 minutes before we reached the main street to find a Rome-bound bus stop. Many we asked for the way were kind and helpful. But we also met many who were not much interested in helping.

No signs and advises that a bus would also bring you directly to the front of Villa Adriana (CAT-Bus 4 and 4X). So we might plan another way back from this place. Sorry.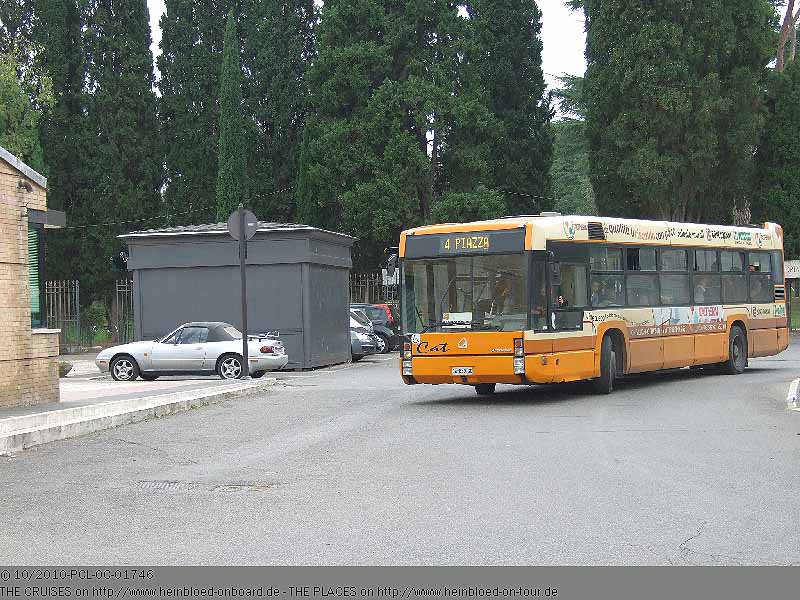 Nirgendswo Hinweise und Schilder, dass auch ein Bus direkt vor die Villa Adriana
(CAT-Bus 4 und 4X)
gefahren wäre. So hätten wir durch eine andere Planung anders zurückfahren können. Schade.
Die anderen Reisen in diesem Blog/
The other voyages in this blog: