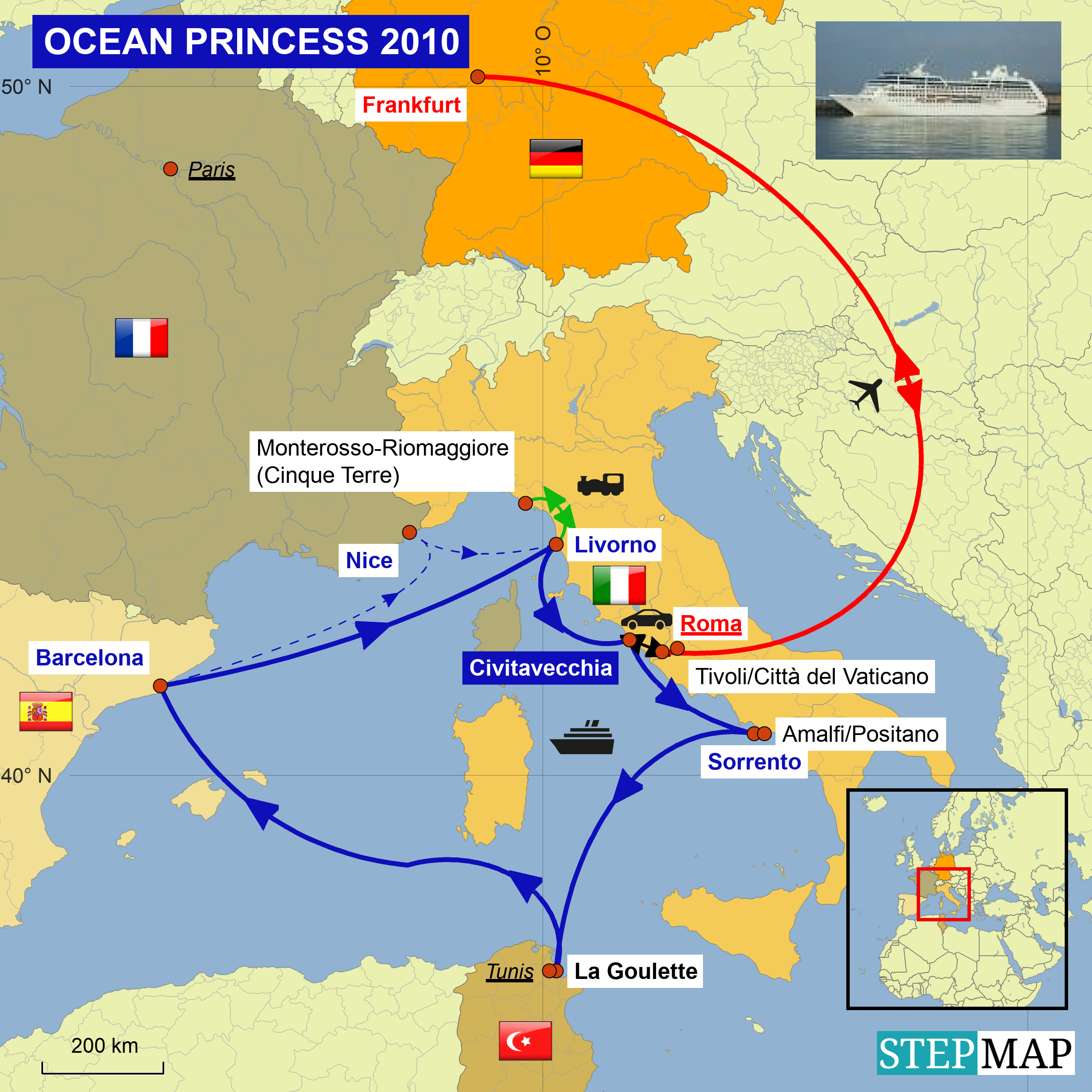 La Pradrera - oder volkstümlich Casa Mila.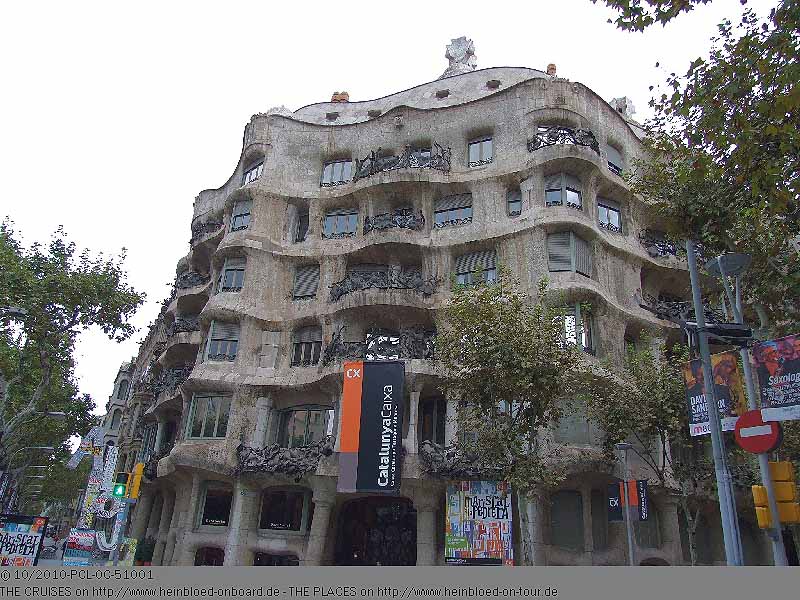 La Pradrera - or more popular Casa Mila.

Since the movies "L'auberge Espanyol" and "Vicky Christina Barcelona" always a target of a visit.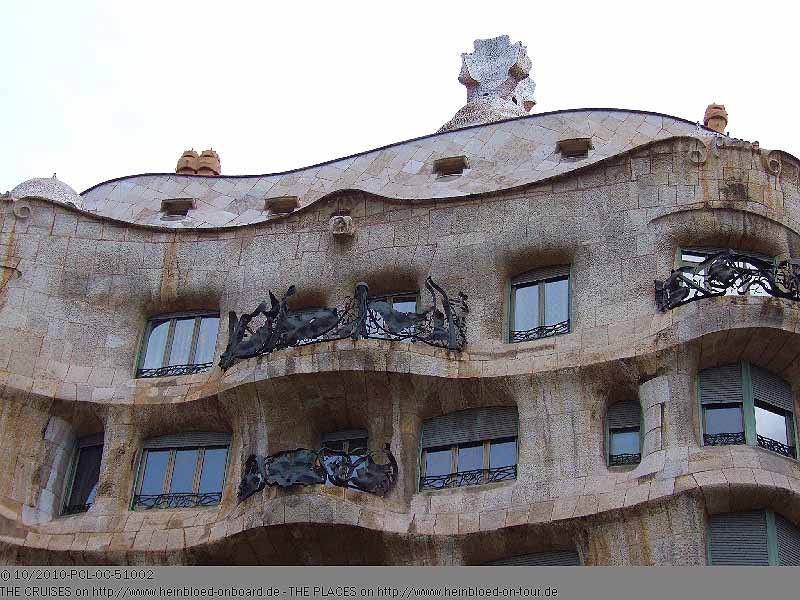 Seit den Filmen "L'auberge espanyol" und "Vicky Christina Barcelona" immer im Fokus eines Besuches.
Das Gebäude gehört der
Sozialstiftung der katalanischen Sparkasse
.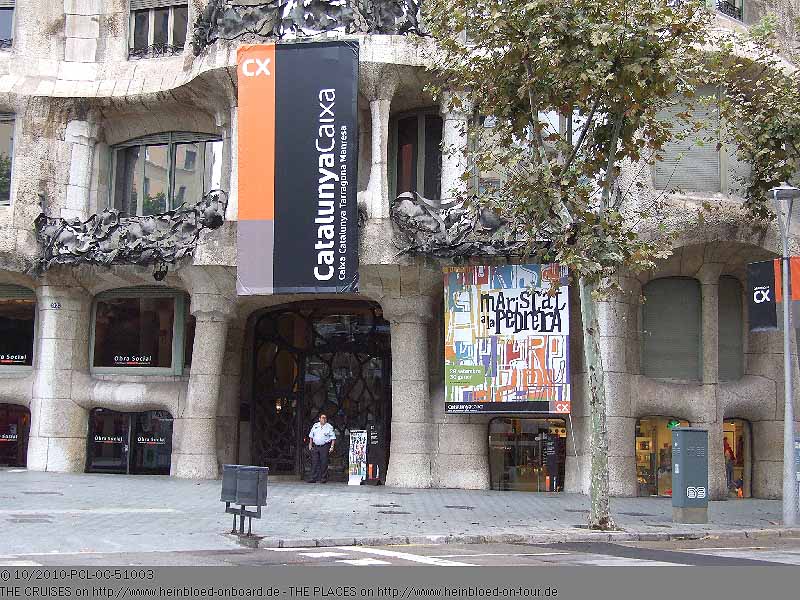 The building is owned by the Social Foundation of the Catalan Saving Banks.

You see the professionalism of a bank to organize the visits.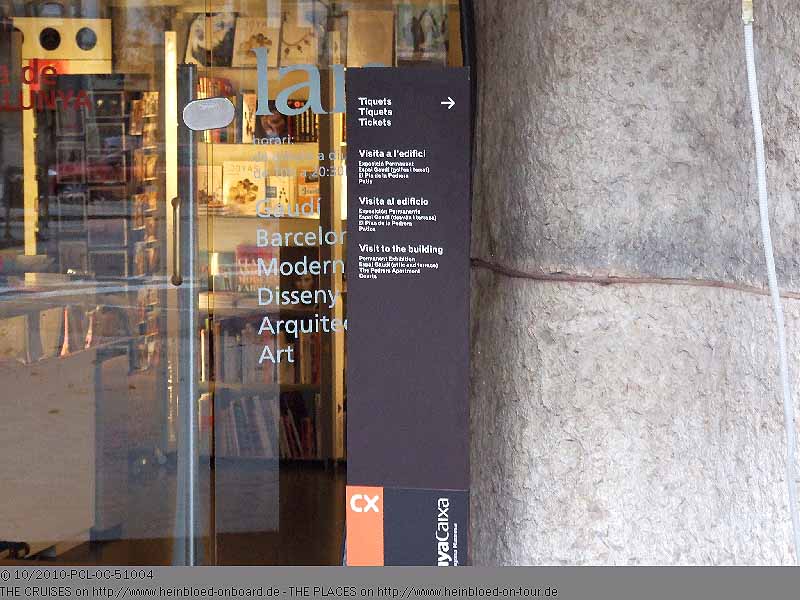 Man merkt die Professionalität einer Bank in der Organisation des Besucherbetriebes.
11,00 EUR (2010) kostet der Eintritt und jeden Cent Wert. Hier ein paar
Informationen zum Besuch
. Wenn die Zeit für den Besuch stark eingeschränkt ist, sollte man den
Online-Ticketservice
nutzen.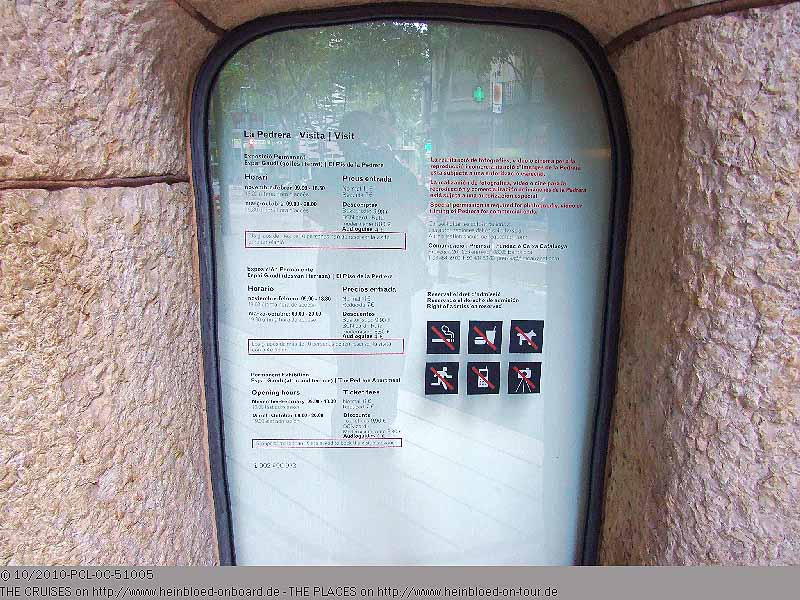 11.00 EUR (2010) was the admission and every cent worth. Here are few information for your visit. If your time for a visit is very limited you should use the online-ticket-service.

UNESCO World Heritage.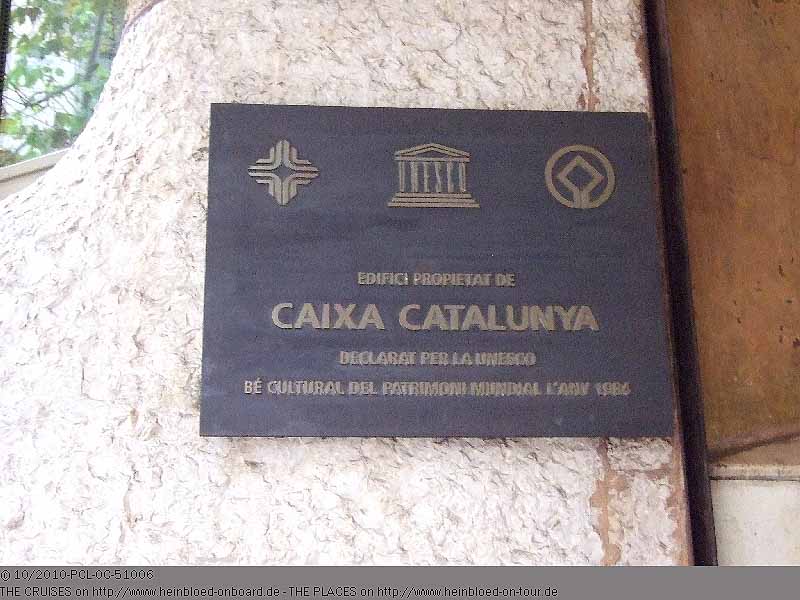 UNESCO-Welterbe
.
Das müssen wir uns mal merken:
articket BCN
: 7 Museumseintritte für insgesamt 22,00 EUR (2010).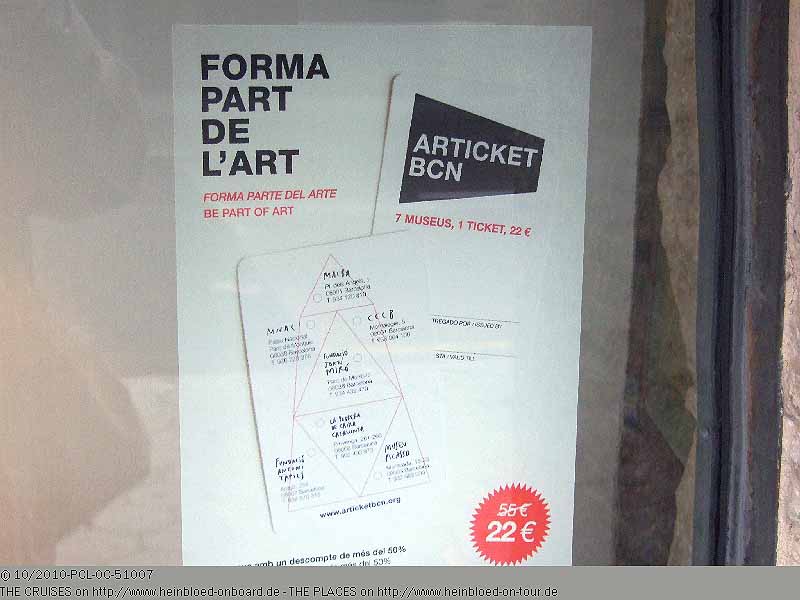 That what we need to remember: articket BCN: 7 museums for totally 22.00 EUR (2010).

It has not rained yet. But the roof will be closed then so we should see this first.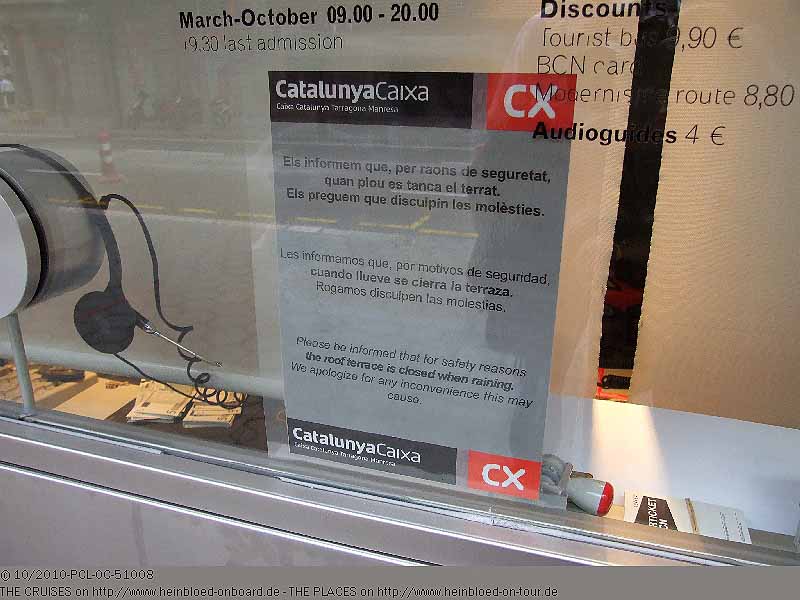 Noch regnet es nicht. Das Dach wird also sofort gesperrt, so dass wir als erstes da hin sollten.
22,00 EUR. Und da ja eine Bank hinter dem Kartenverkauf steckt: so schnell ist die Kreditkartenabbuchung noch nie erfolgt. Um 08.48 Uhr waren wir die ersten. Danach wurden die Schlangen schnell länger.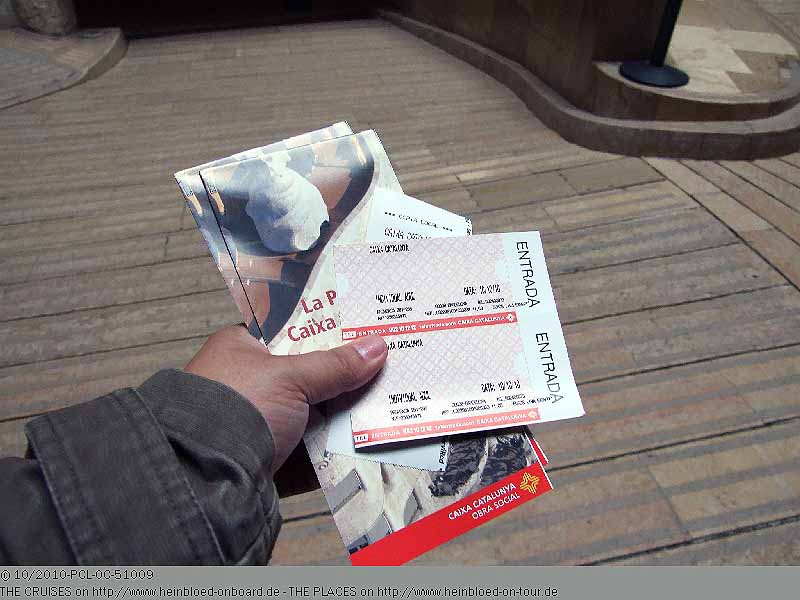 22.00 EUR. As there is a bank behind the ticket sales: none was faster to bill it to our credit card. At 08.48 hrs we were the first. After that, the queues became longer and longer rapidly.

Just after entering: wow.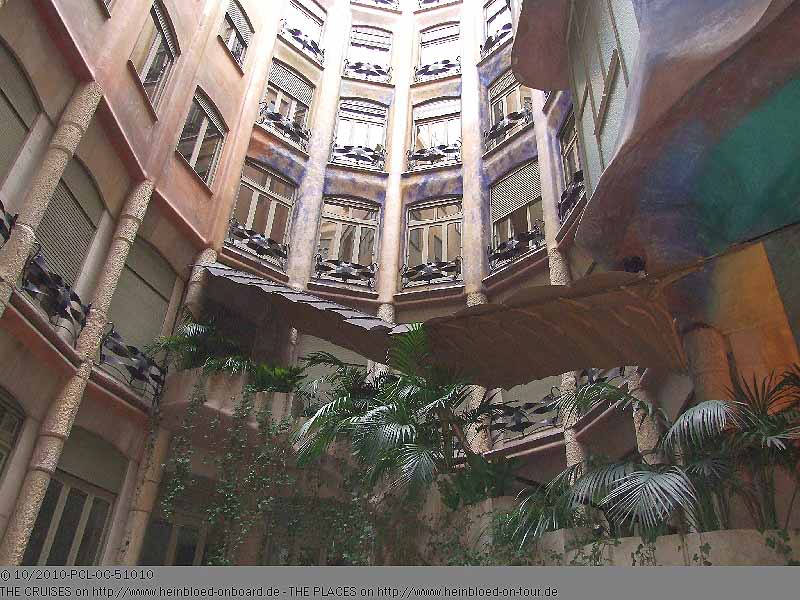 Schon nach dem Betreten: wow.
Die Garderobe ist kostenlos und sehr schöne Toiletten...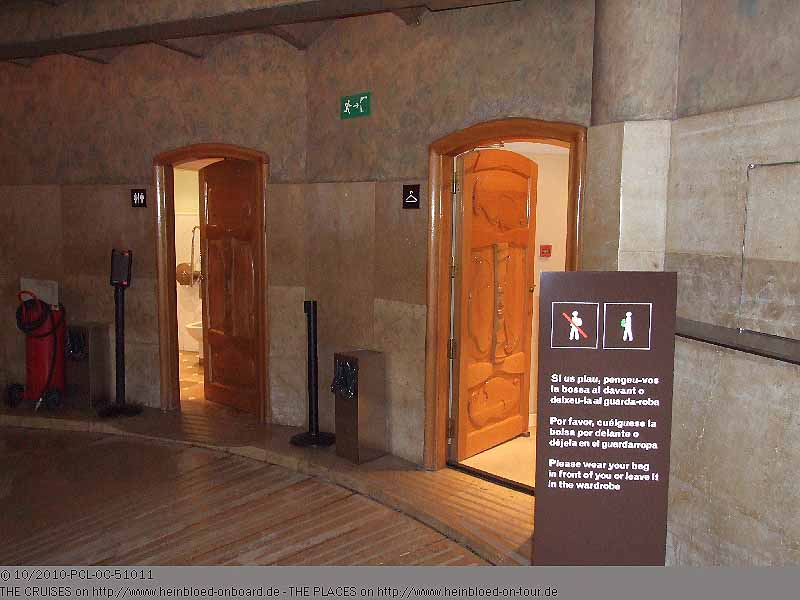 The checkroom was free and very nice toilets...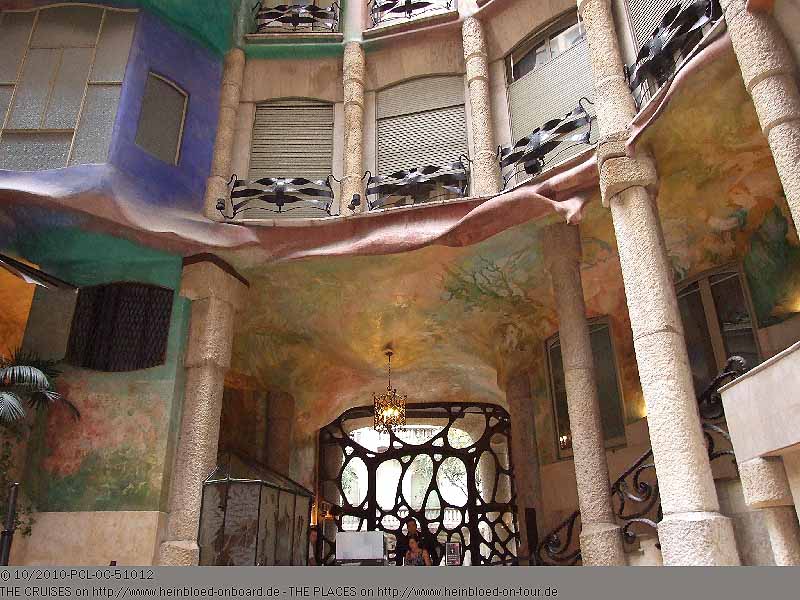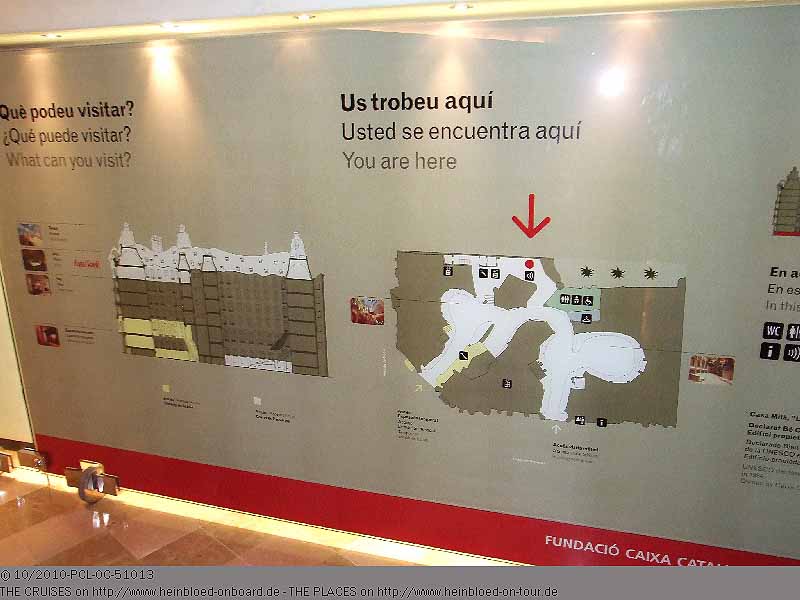 How to behave in an elevator.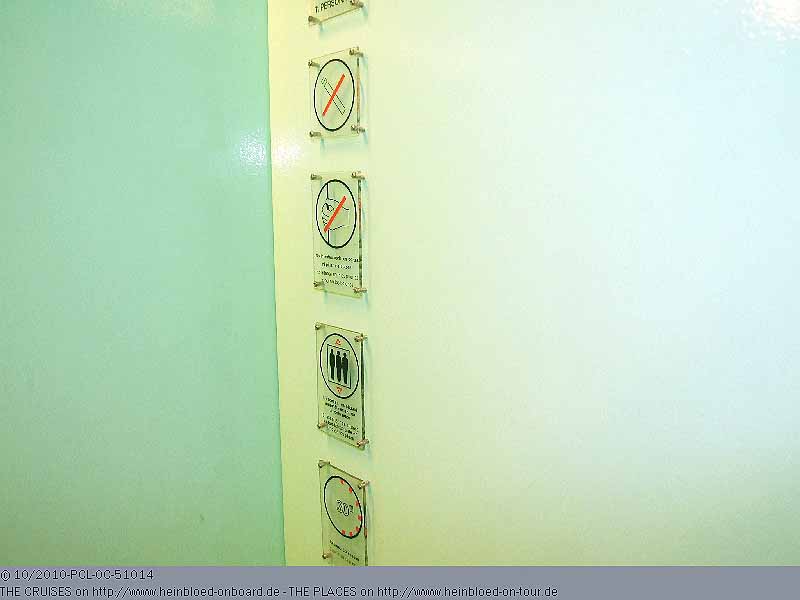 Benimmregeln im Fahrstuhl...
Sollte man nehmen, wenn man nicht sechs Etagen zu Fuß hoch will.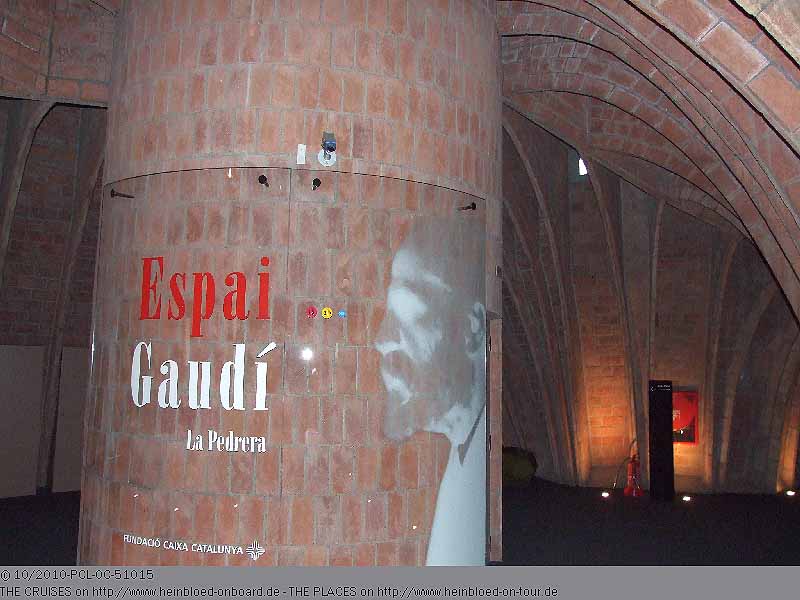 You should take if you do not want to walk six floors upwards.

They really had a great museum education officer to prepare such a great exhibition.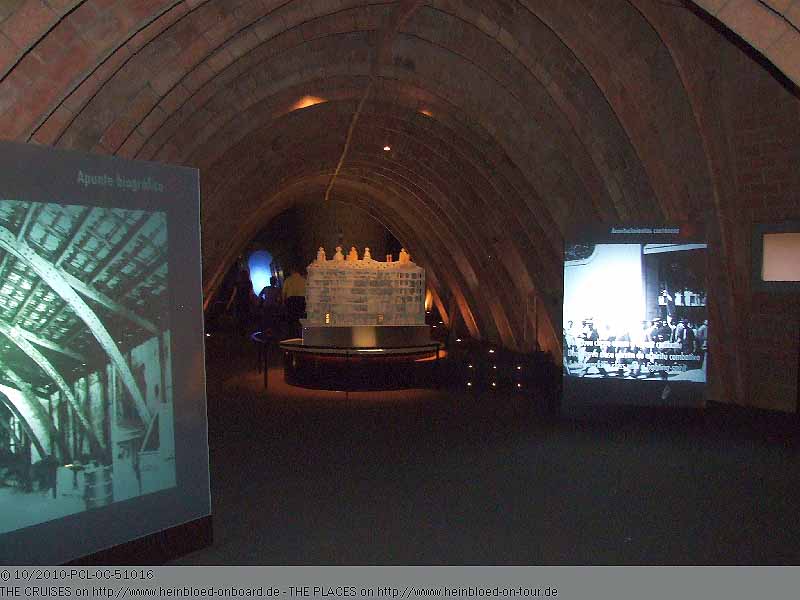 Da haben sie wirklich einen tollen Museumspädagogen engagiert, der die Ausstellung toll aufbereitet hat.
Trotzdem rennen wir zunächst nur schnell durch, um zum Dach zu kommen.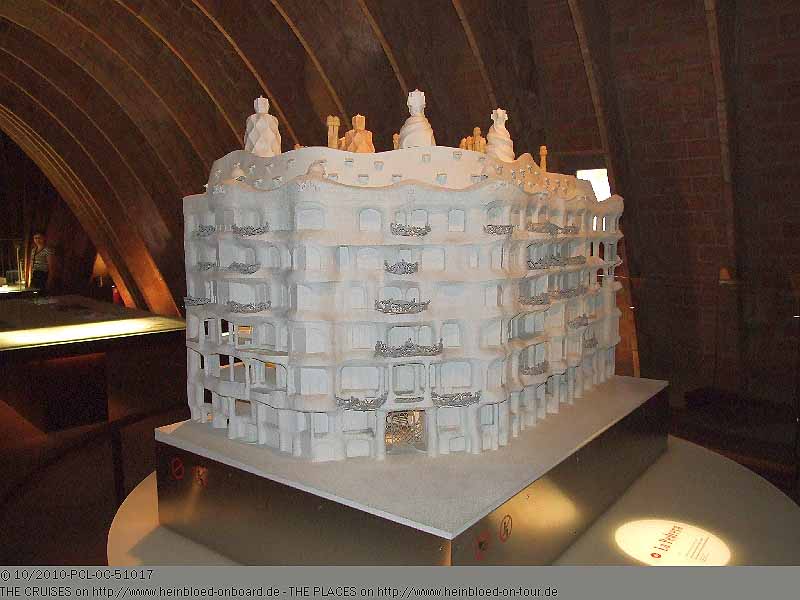 But anyhow we ran first to get on the roof.

Finally on the roof: just wow...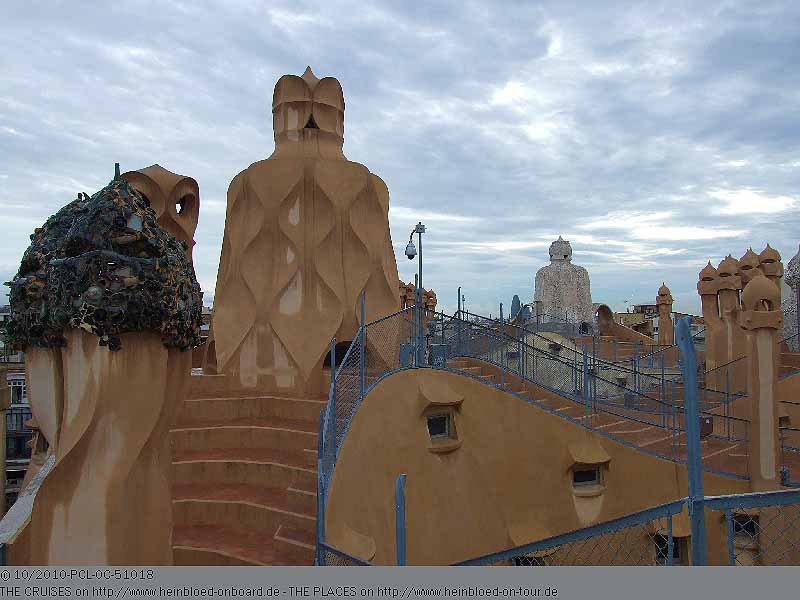 Endlich auf dem Dach und nur: wow...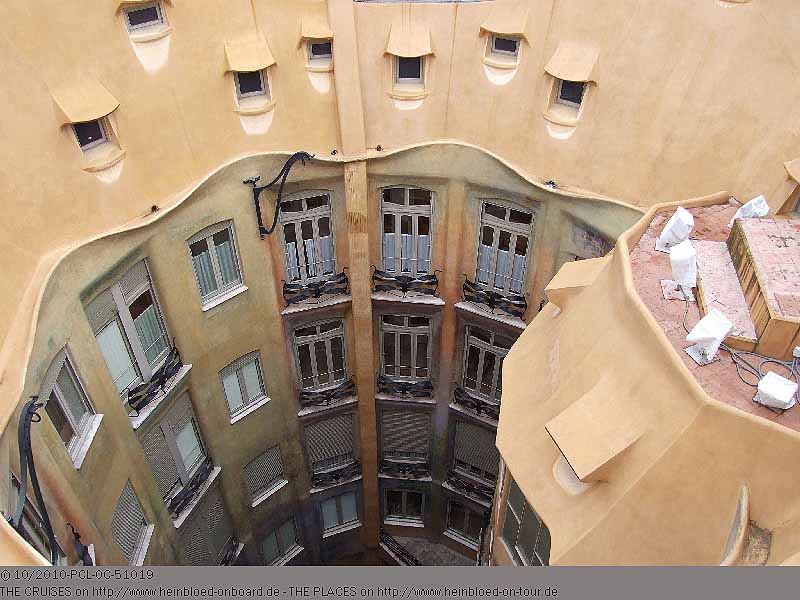 Here you can see the bridge to Mol Adossat and the funnels of VOYAGER OF THE SEAS and NORWEGIAN JADE. The roof terrace restaurant opposite looks very interesting. Can you afford it and do they still accept reservation for December 31, 2010???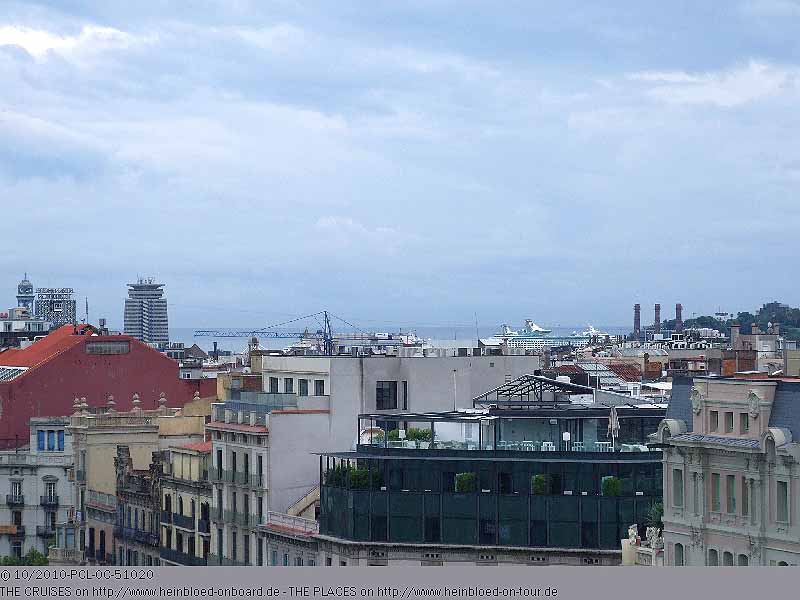 Hinten sieht man die Brücke zum Mol Adossat und die Schornsteine von der VOYAGER OF THE SEAS und von der NORWEGIAN JADE. Irgendwie finde ich das Dachterassen-Restaurant gegenüber interessant. Ob es wohl bezahlbar ist und ob man für den 31.12.2010 noch eine Reservierung bekommt???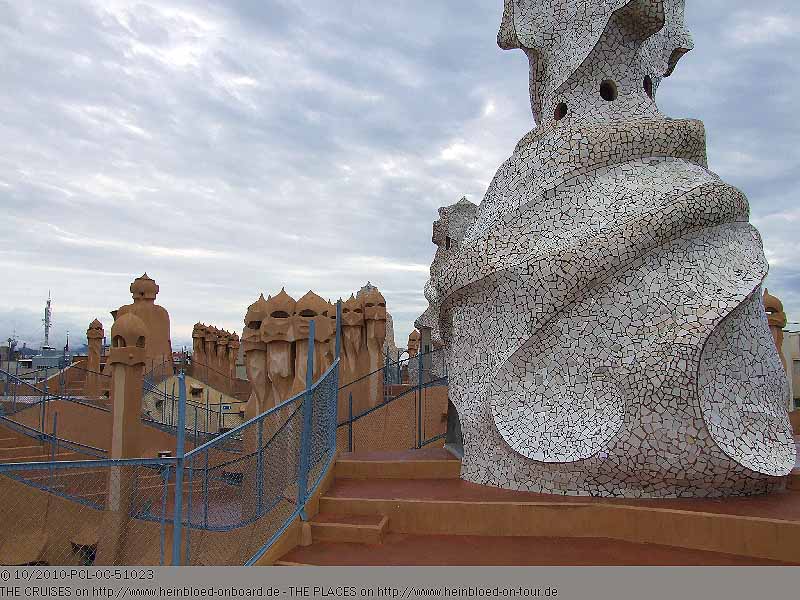 A view over to the Castell on Montjuic.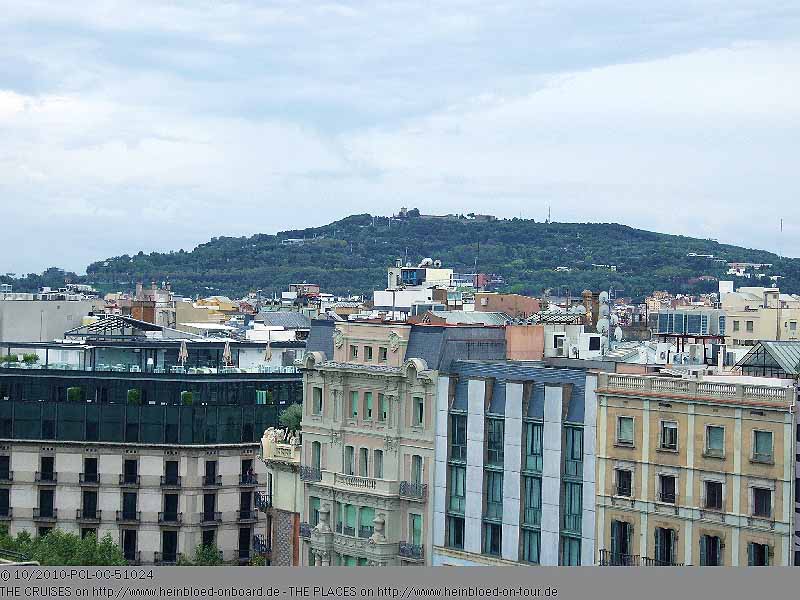 Der Blick rüber zum Castell auf Montjuic.
Sagrada Familia, die wir im November 2009
besucht haben.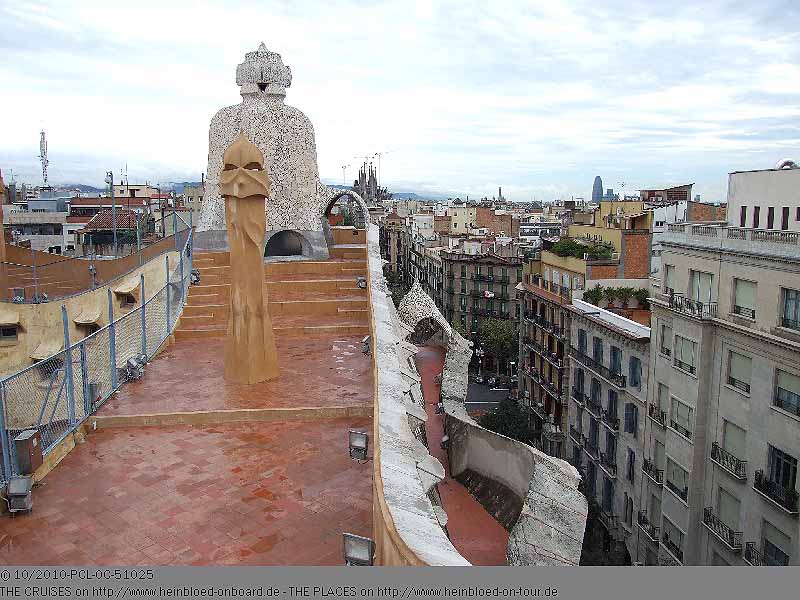 Sagrada Familia which we visited in November 2009.

This place was worth to visit.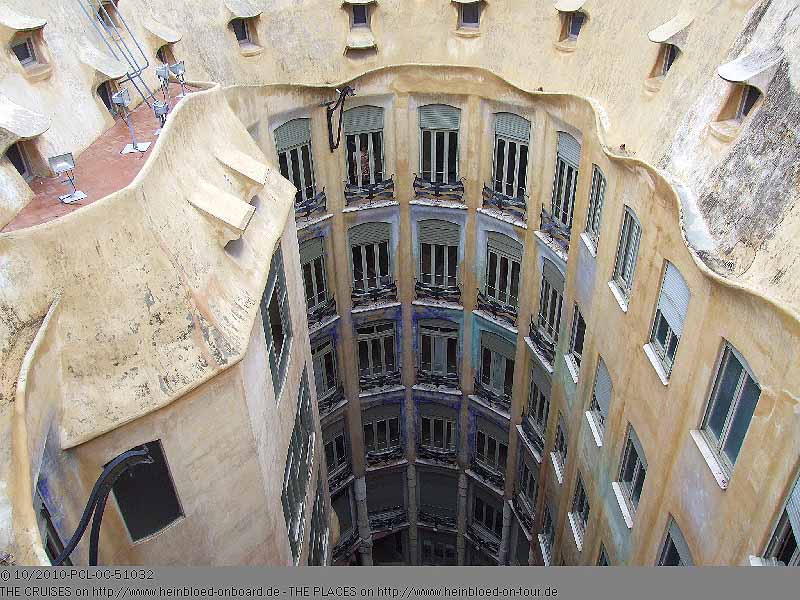 Der Besuch hat sich gelohnt.
Eine Stunde später regnet es. Wir suchen die Wohnung von Gaudi. Aber wie ist das Schild gemeint???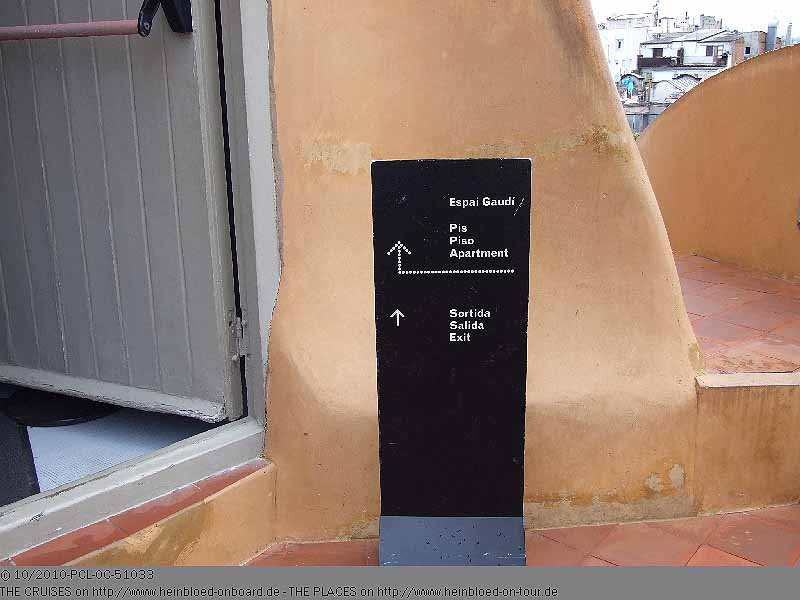 One hour later it started to rain. We looked for Gaudi's apartment. But what does the signpost wants to explain???

The stairway was still full of water from the last rain shower. No wonder they had to close the access immediately.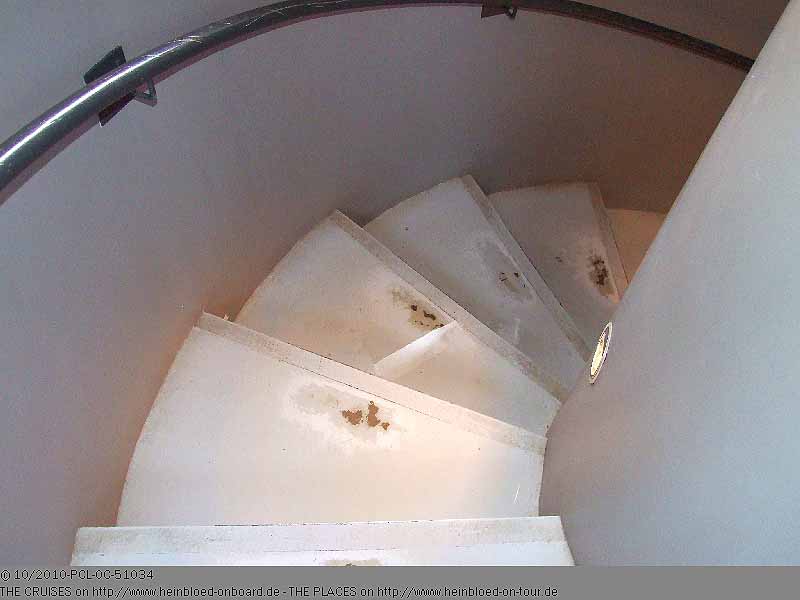 Das Treppenhaus steht voll Wasser vom letzten Regen. Kein Wunder, dass sie sofort den Zugang sperren.
Wir sehen uns noch ein wenig in der Wohnung von Gaudi um.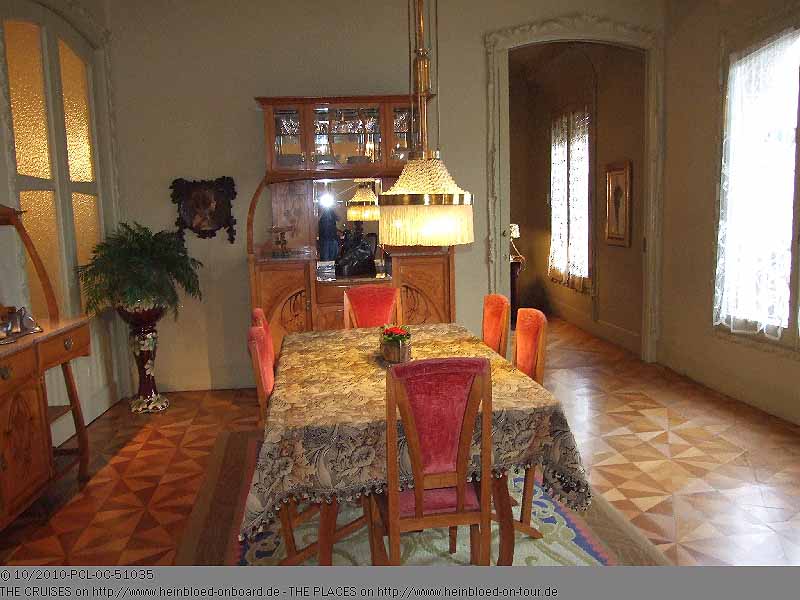 We looked a little bit around in Gaudi's Appartment.

That might mean men's room.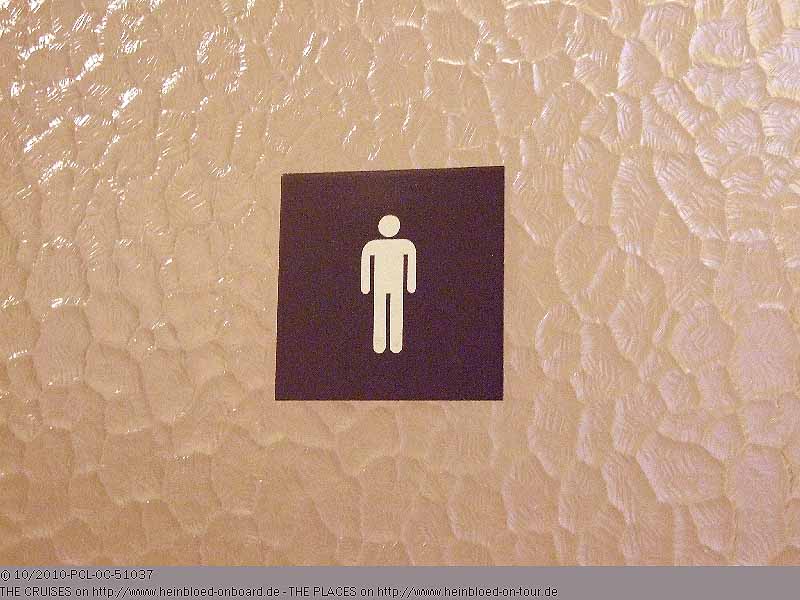 Das bedeutet wohl Herren-Toiletten...
und nicht-Herren-Toiletten... oder???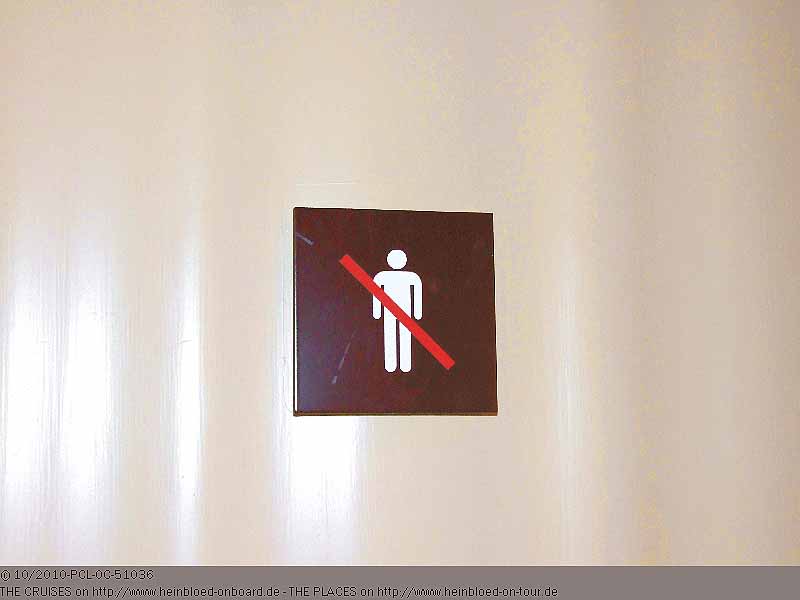 ... and that non-men's room... or???

It was worth to visit. What a pity that it is not open on January 1 but Casa Batlló - but I like La Pedrera more. Not just because I was allowed to take pictures here.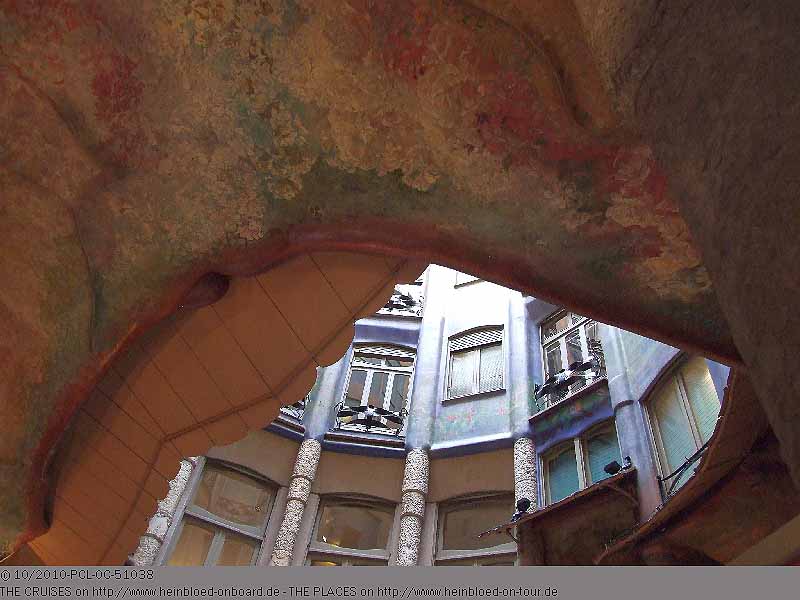 Der Besuch hat sich auf jeden Fall gelohnt. Schade, dass am 01.01. es geschlossen ist, sondern wieder nur das Casa Batlló, aber ich mag hier das La Pedrera lieber. Schon alleine, weil ich hier fotografieren durfte.
Kunst auch vor dem Casa Mila - es gibt auch immer kostenlose Ausstellungen in einem anderen Teil des Museums ohne Dachzugang.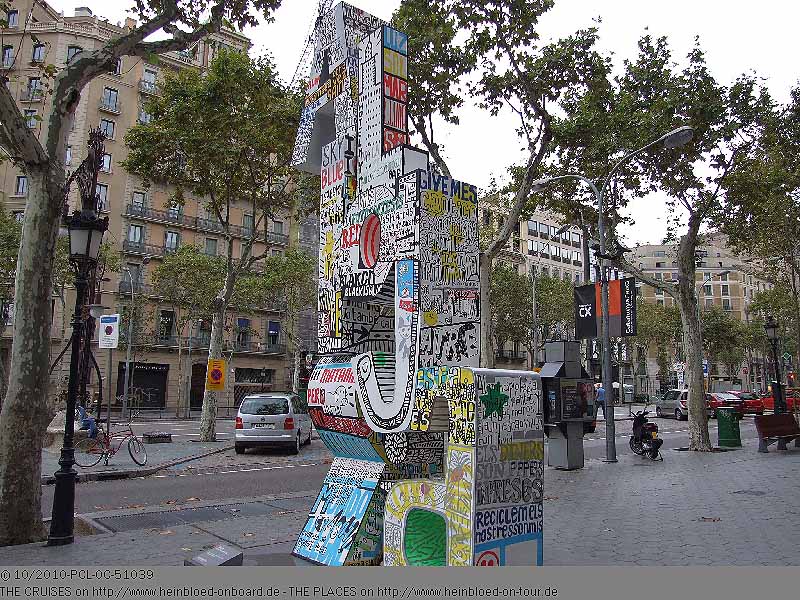 Art also in front of Casa Mila - there are also free exhibitions in another part of the building without access to the roof.

HoHo-Buses just stop here in front of the door or opposite. Depends on the company and routes.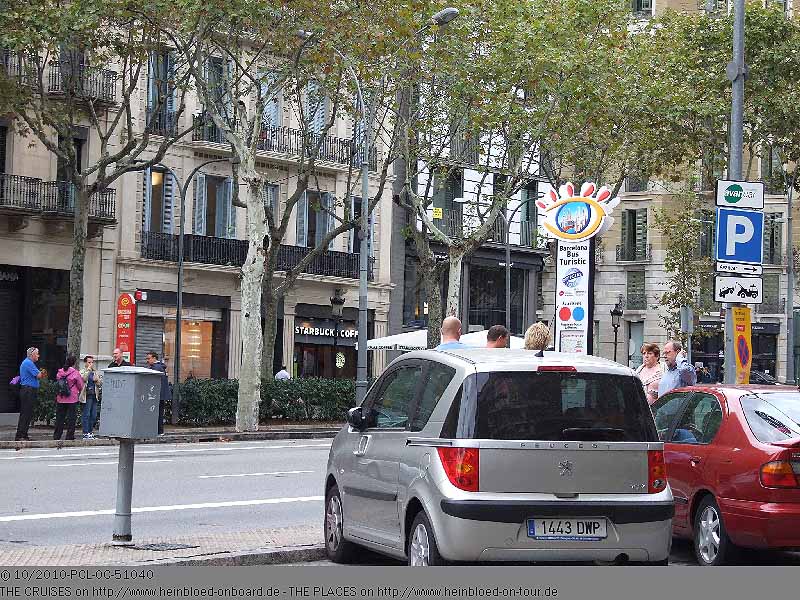 Und die HoHo-Busse halten direkt vor der Tür oder gegenüber. Je nach Gesellschaft und Route.
Die anderen Reisen in diesem Blog/
The other voyages in this blog: