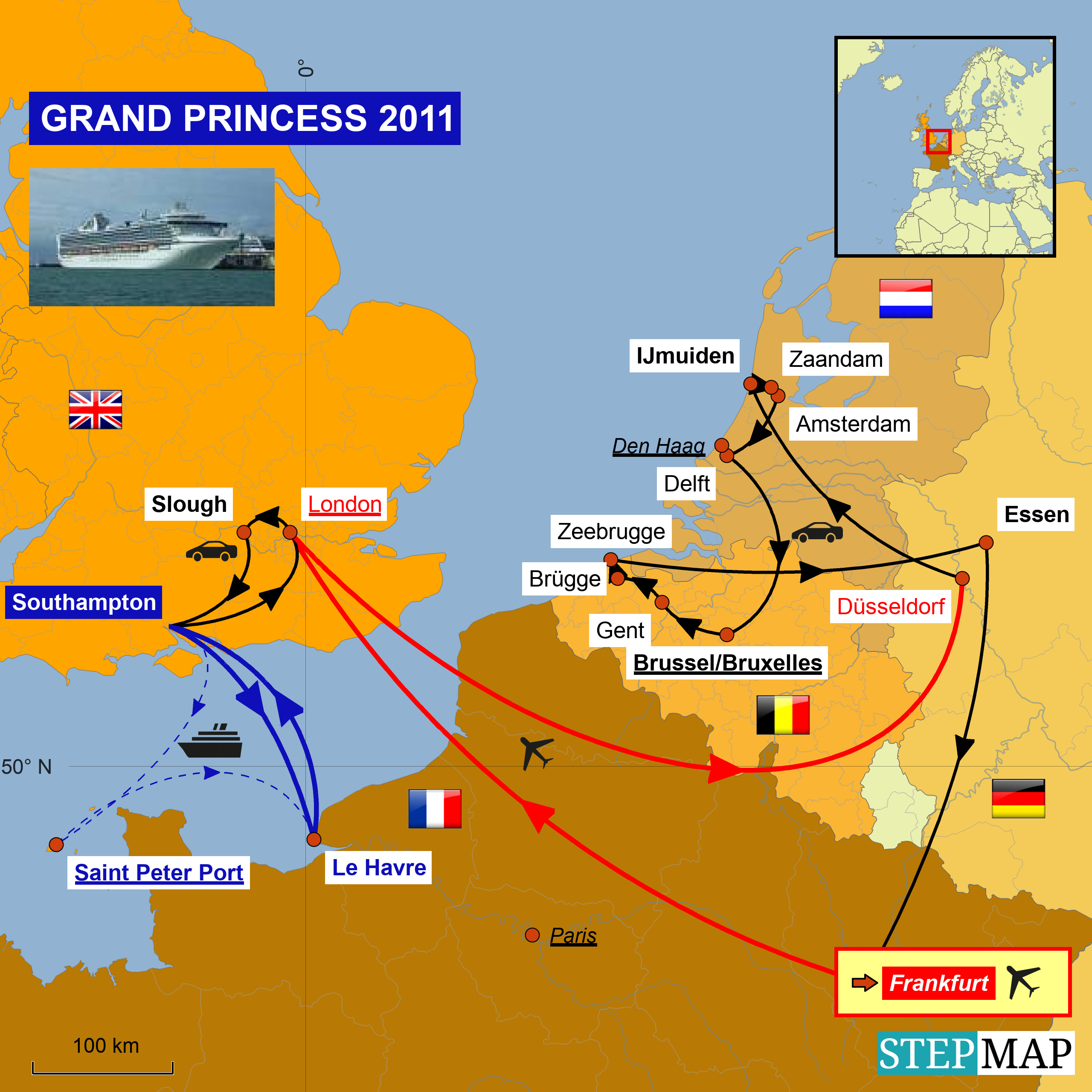 Damals hatten wir keine Bootstour gemacht, so bot es sich heute an, dass wir eine machen, weil es auch unsere Zeit zuließ.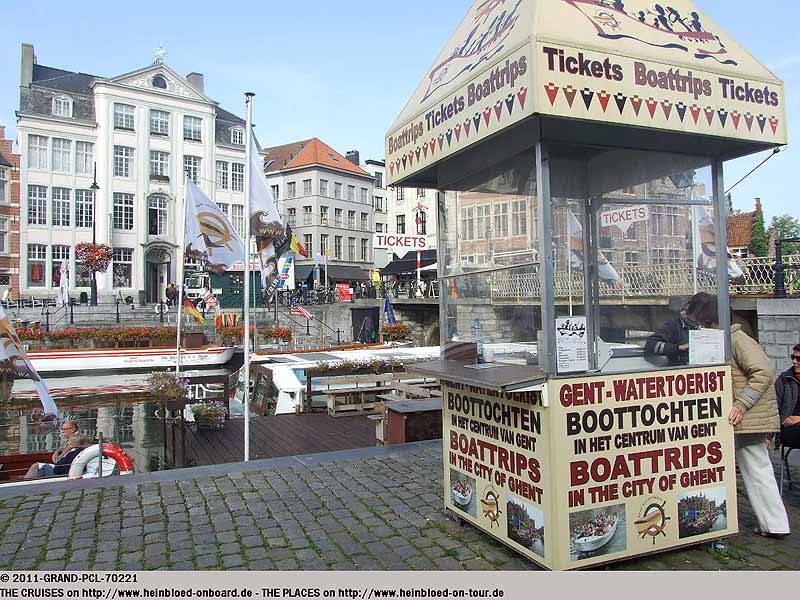 Then we did not make any boat tour, but today it was perfect as our schedule permitted it.

When we purchased the tickets, we said two seniors and two "normal" and were asked for explanations what that should mean.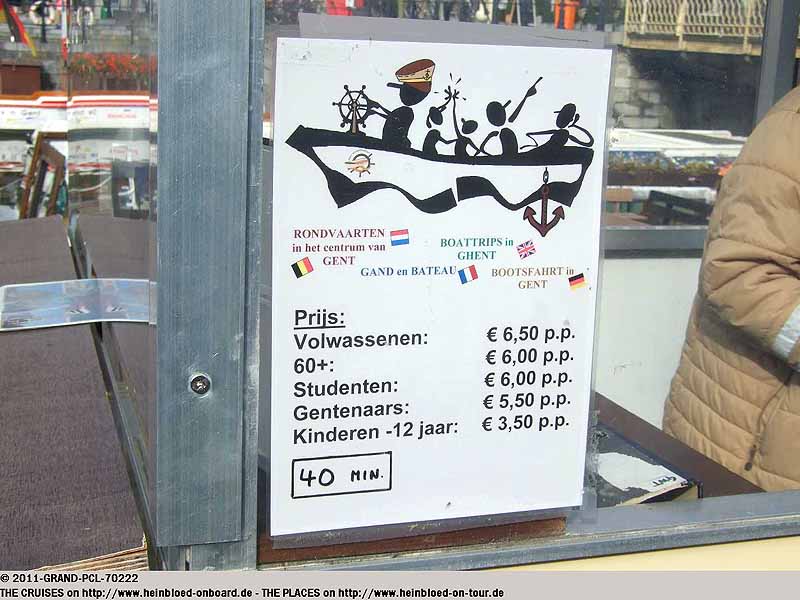 Als wir die Karten kaufen, meinen wir zwei Senioren und zwei "Normale": das sollten wir näher erklären.
Waren irgendwie niedlich die Boote.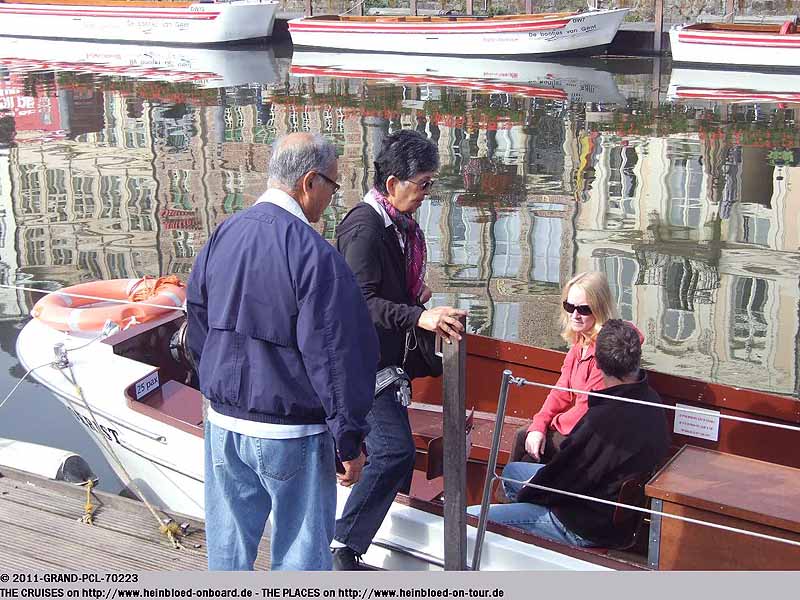 Somehow the boats were cute.

It was very sunny, very warm and very enjoyable.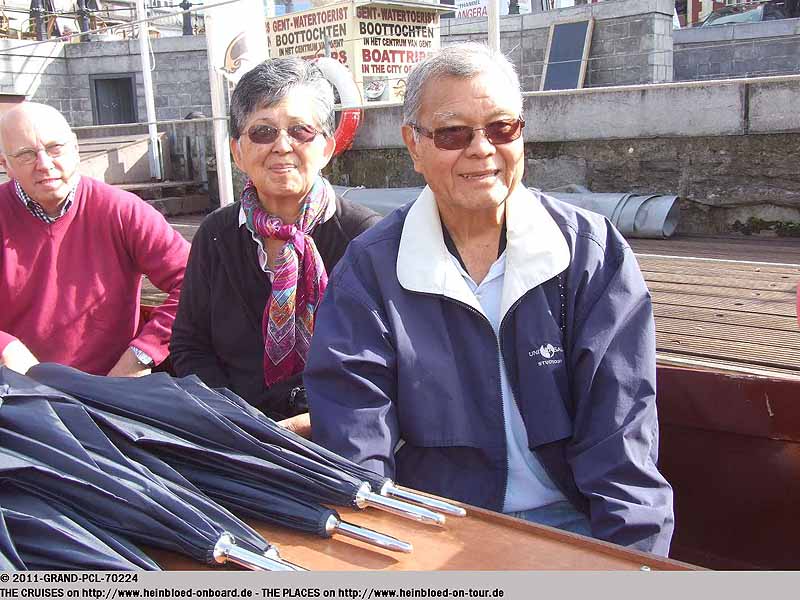 Es war schön sonnig und warm und so nett zu genießen.
Für den Fall für Regen gibt es Regenschirme an Bord.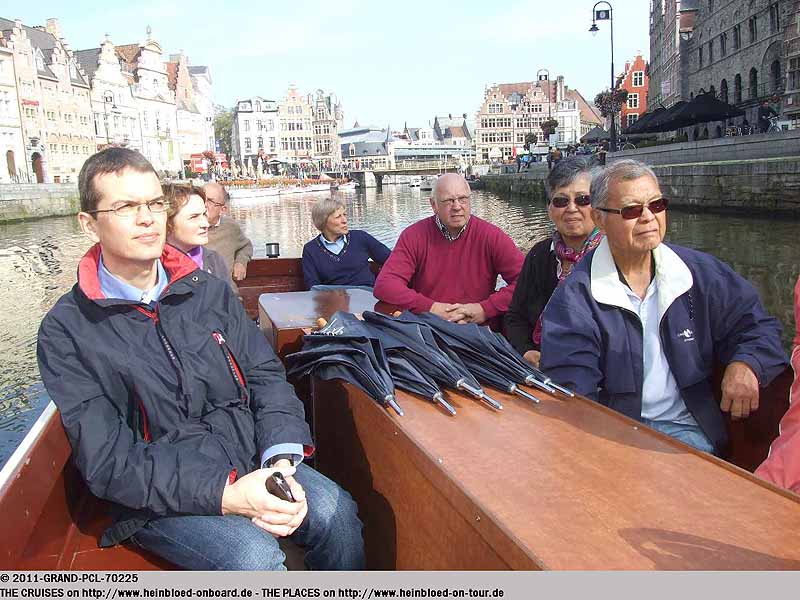 Just in case we would have rain we had umbrellas on board.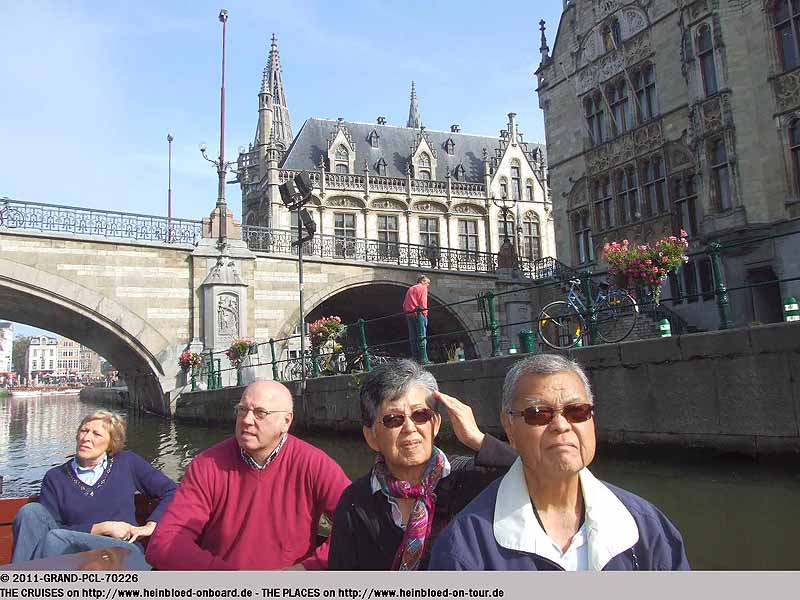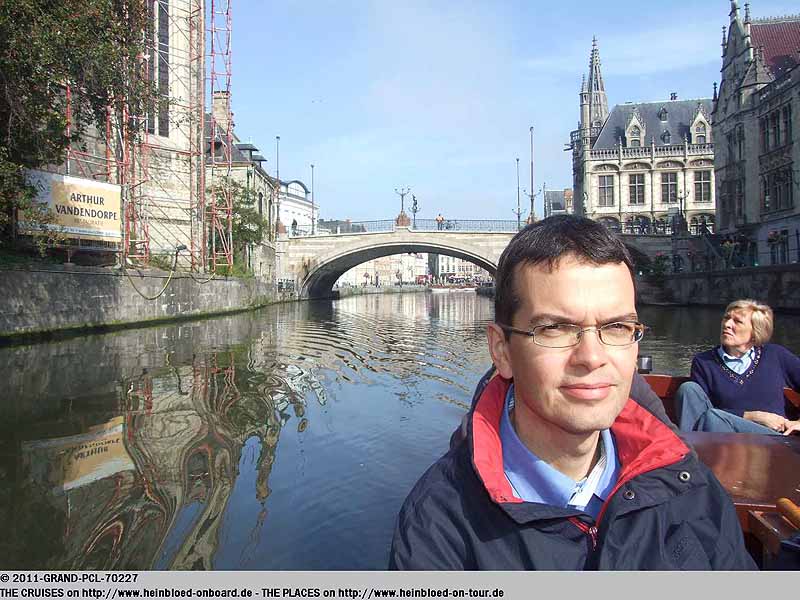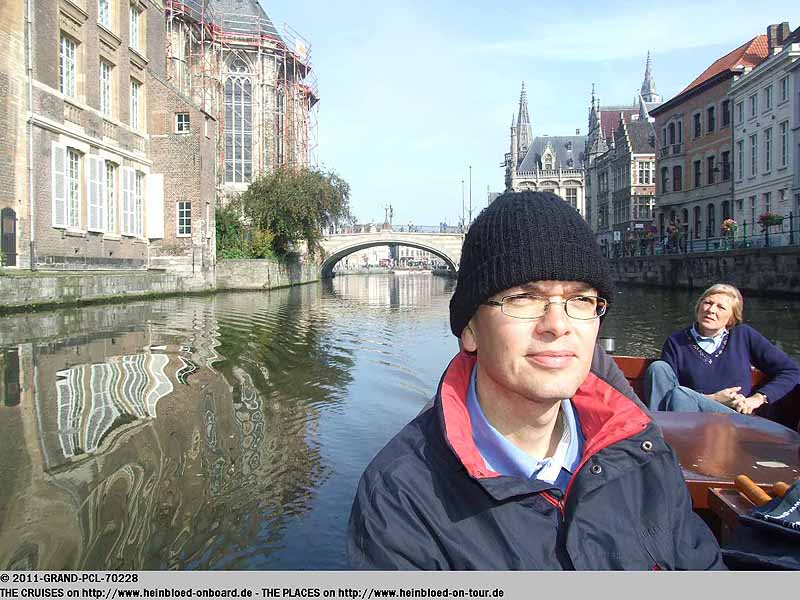 They made the announcements in Dutch and English after they checked everyone's language skills. It was also possible to get some information in German, French or Spanish. We went by Gent Watertoerist. It was important that you know that tips were well appreciated.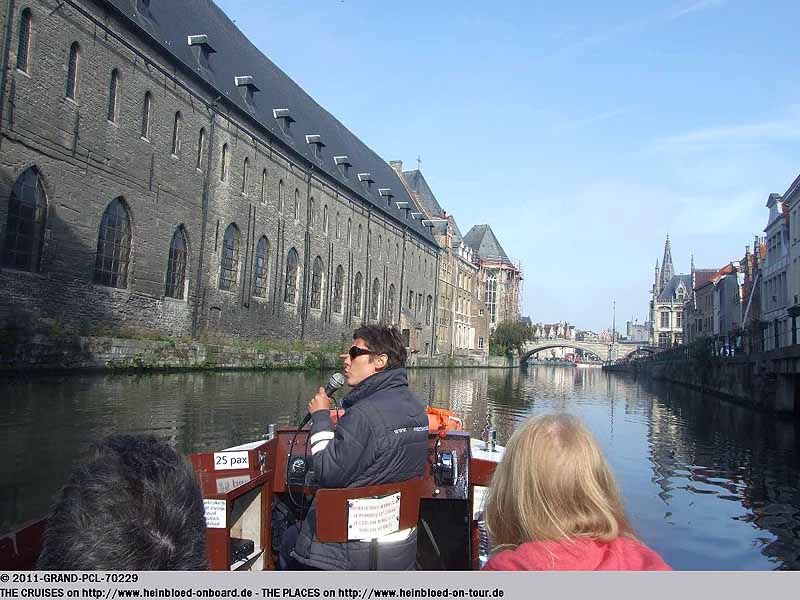 Die Erläuterungen erfolgen in Niederländisch und Englisch, nach dem die Sprachen abgefragt wurden. Möglich wären auch Deutsch, Französisch und Spanisch gewesen. Wir sind mit
Gent Watertoerist
unterwegs. Wichtig war es, dass man darauf hinwies, dass man gerne Trinkgelder nicht abgeneigt ist.
Es war keine Rundfahrt, aber das machte nichts, weil es so viel zu sehen gab und aus der Perspektive und in der Geschwindigkeit sehr schön war.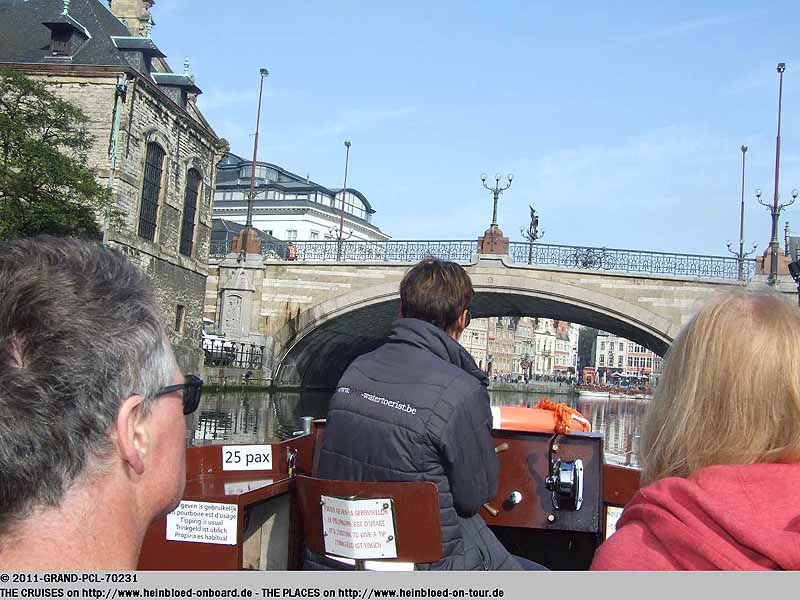 It was no real loop, but there was so much too that we did not worry on it and the point of view and the speed to discover was very nice.

We met this ground under a bridge.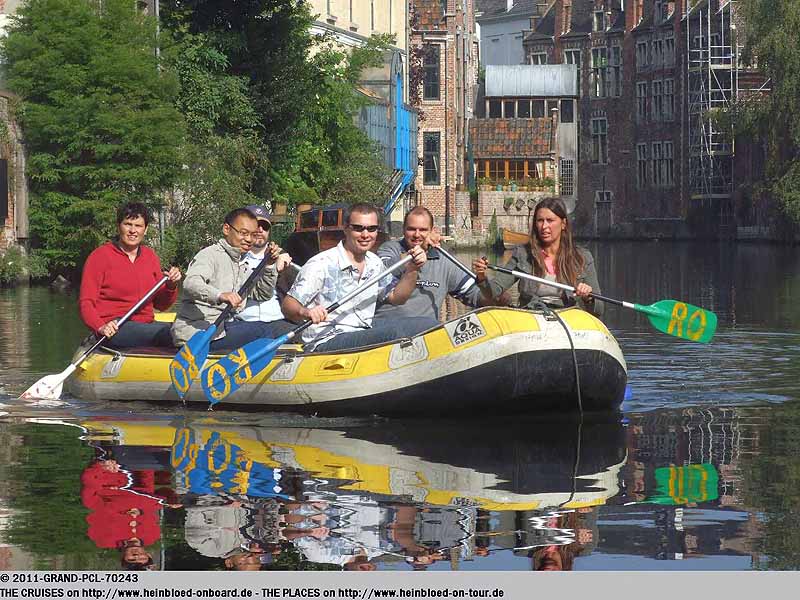 Die Gruppe kam uns im Schlauchboot unter einer Brücke entgegnen.
Und sie mussten schnell zurückrudern.

And they need to row quickly backwards.
Die anderen Reisen in diesem Blog/
The other voyages in this blog: