Scroll down for English explanations - alternates with German explanations.

Wir waren ja während der Vulkanasche April 2011 in Gent und Brügge gestrandet und konnten daher denen unsere Lieblingsorte zeigen, die wir damals entdeckt hatten. Das Gute auch für uns: die Bauarbeiten in der Innenstadt waren größtenteils beendet.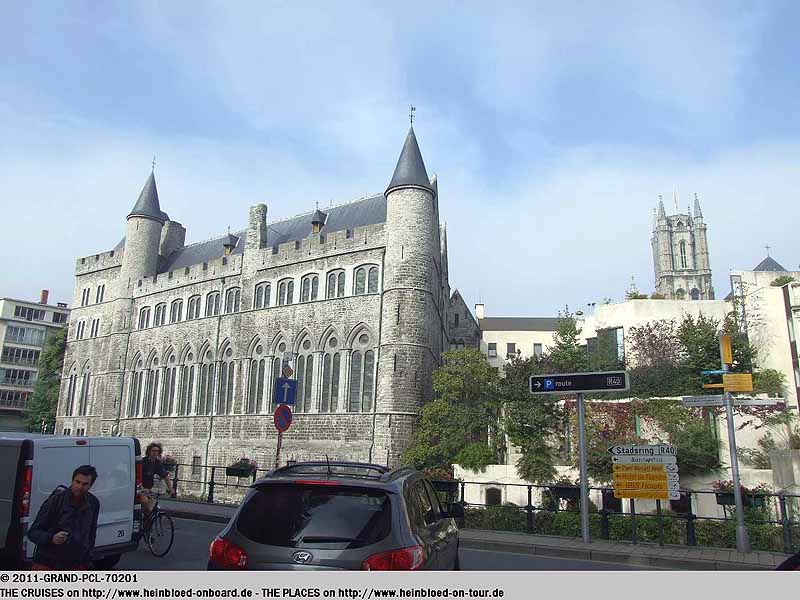 We spent some time in Ghent and Brugge while there was the vulcano ash and we got grounded. So we could show her our favorite places. A good thing for us: most of the major construction works were fished.