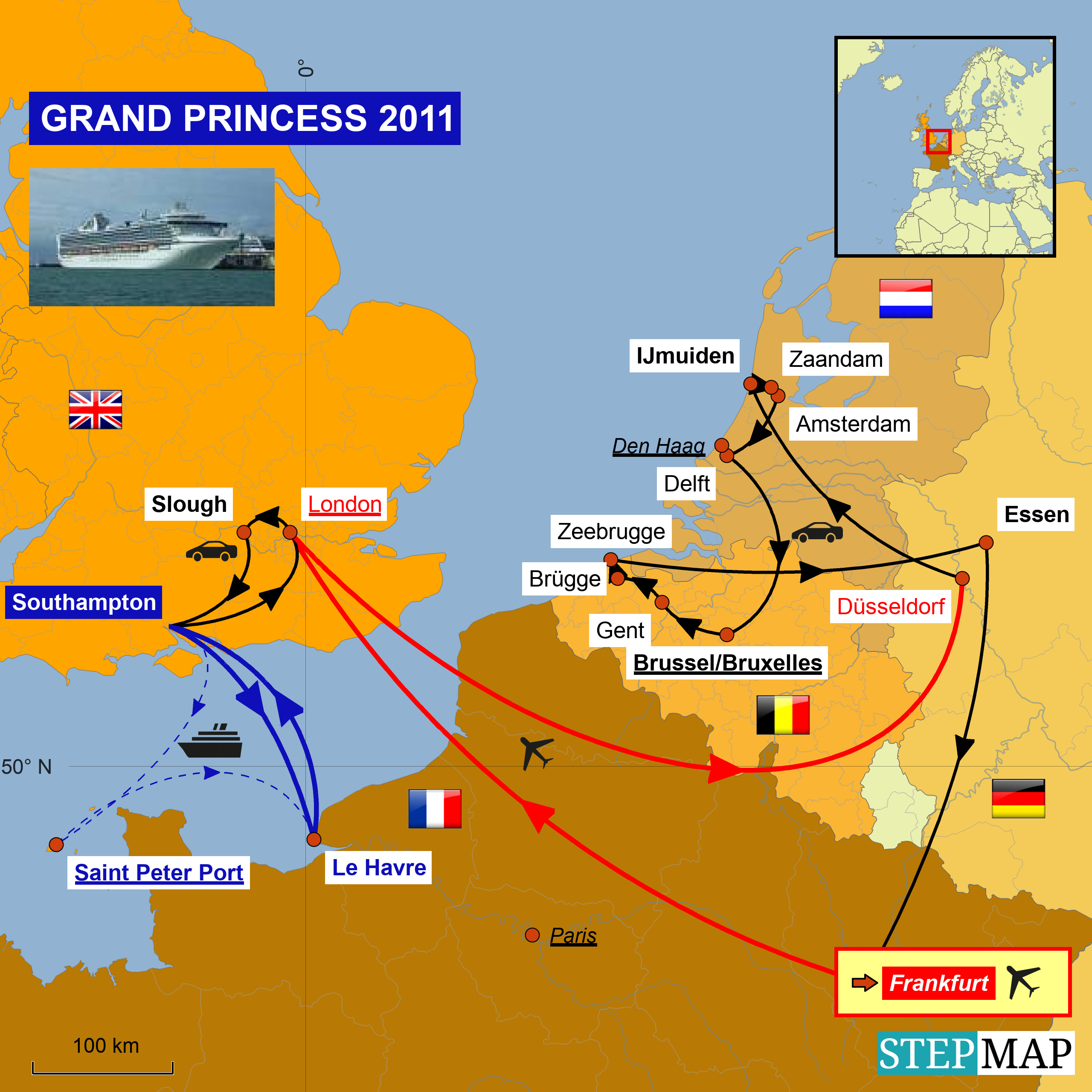 Heute Abend spielte die Band nicht bereits im Theater, um frühkommende Gäste aufzuwärmen... Sie war in der Piazza beschäftigt.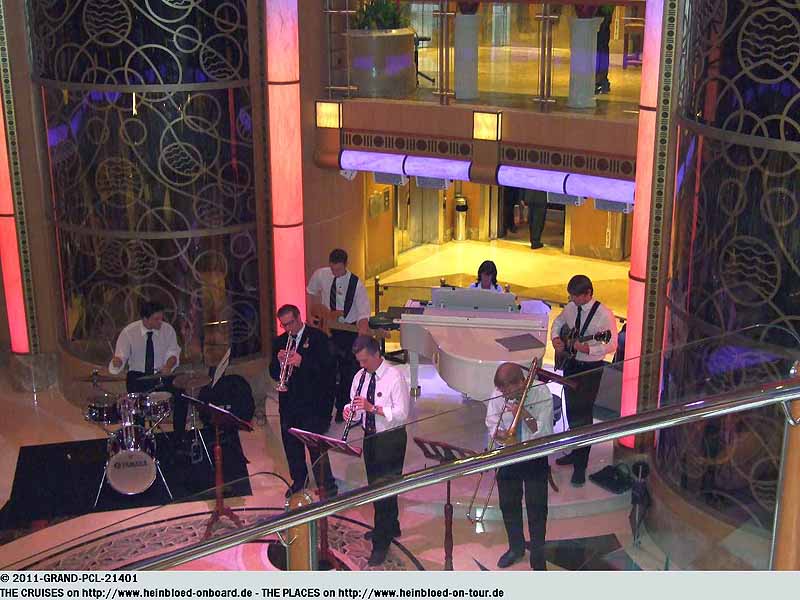 Tonight there was no band playing in the theater to warm up the arriving early guests... They were busy in the Piazza.

Maybe it will become like with "The Last Night of the Proms".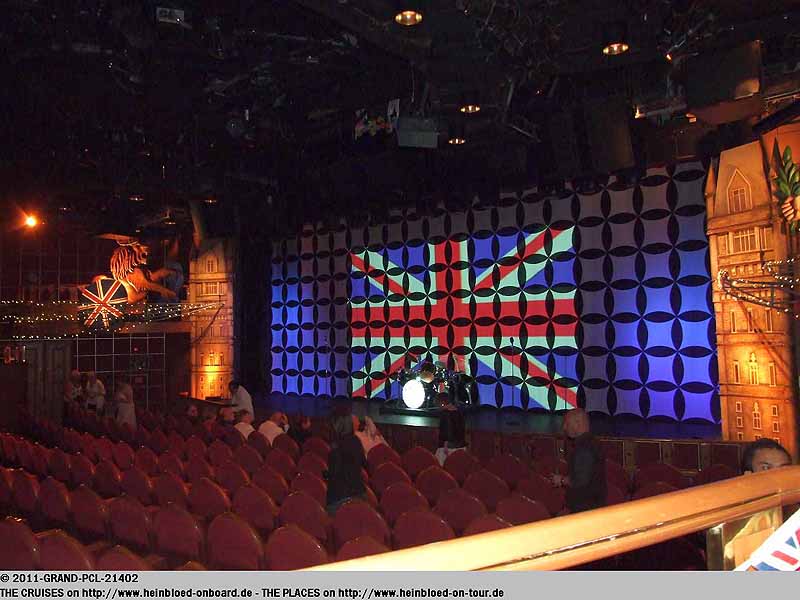 Vielleicht wird es ja wie bei "The Last Night of the Proms".
Sehr gut: Tische in den Armlehnen im Theater für die Getränke.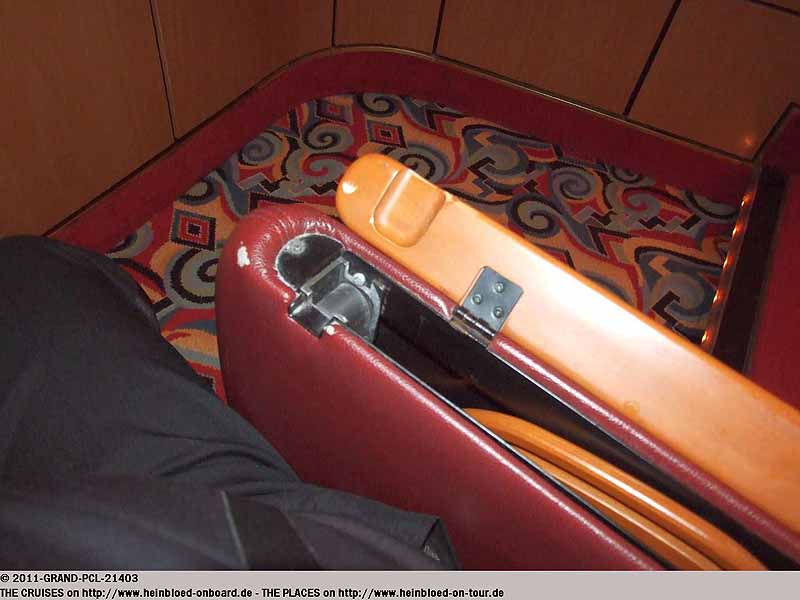 Very good: tables in the armrest of the seats for your beverages.

The show was brilliant.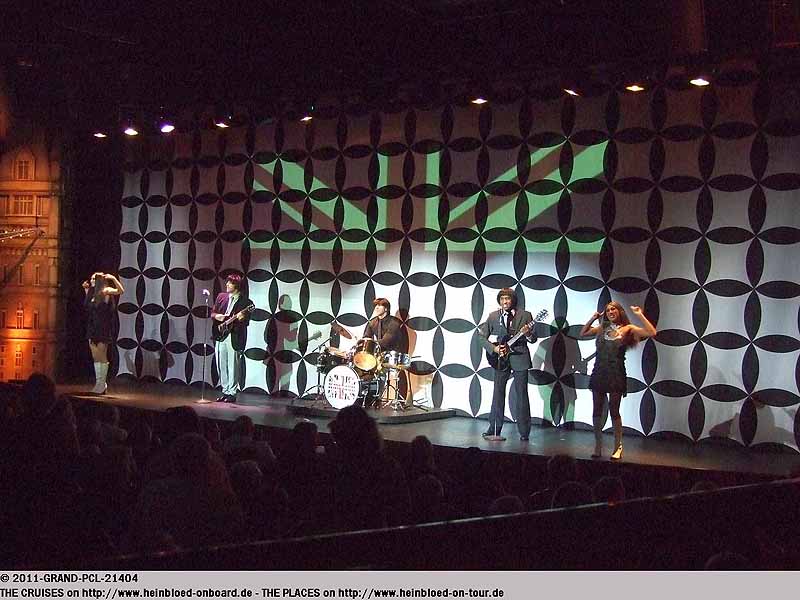 Die Show war spitzenmäßig.
Martyn hatte sein Versprechen gehalten, dass es gut wird.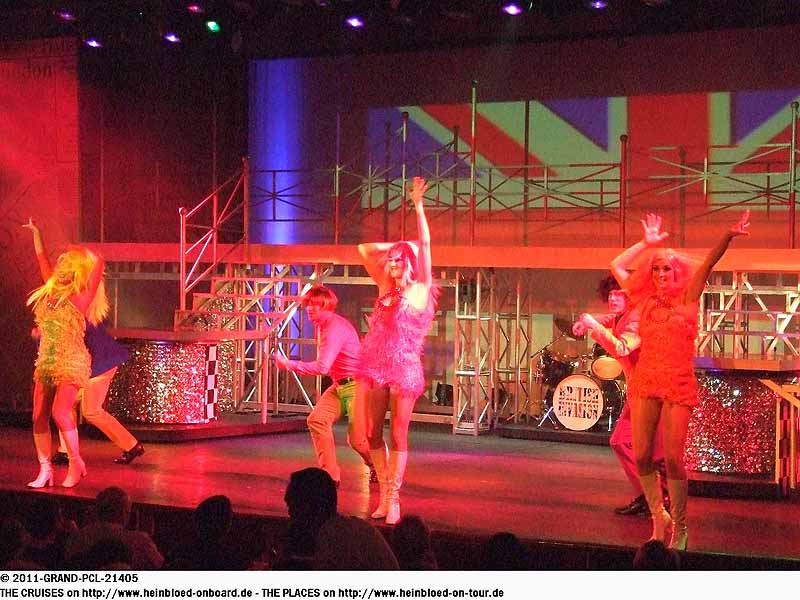 Martyn kept his promise and it became good.

Also artistically well done: "Lucy in the Sky". And normally I am not a big fan of rope artists, but here it fits perfectly and in the right dose.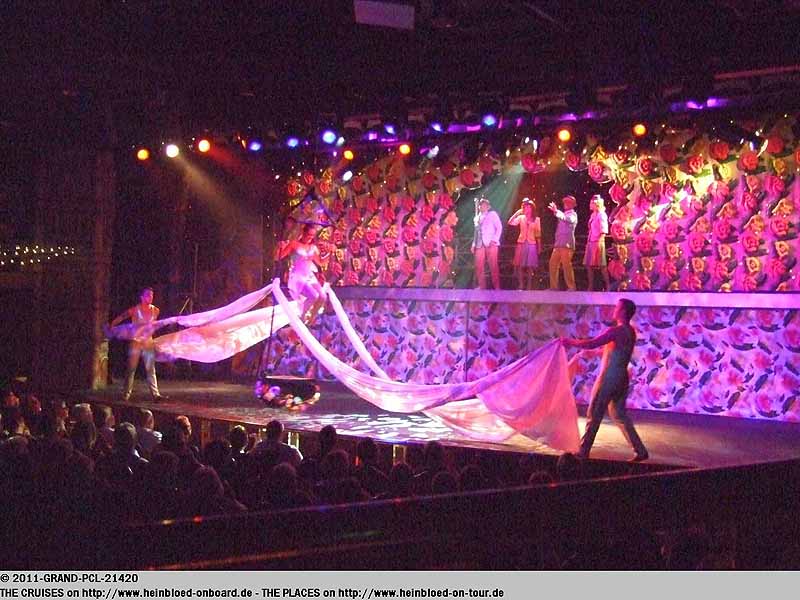 Auch künstlerisch sehr gut umgesetzt: "Lucy in the Sky". Und normalerweise mag ich ja keine Seilartisten, aber hier passte es und in der richtigen Dosis.
Die "Sgt. Pepper Lonely Heart Club Band".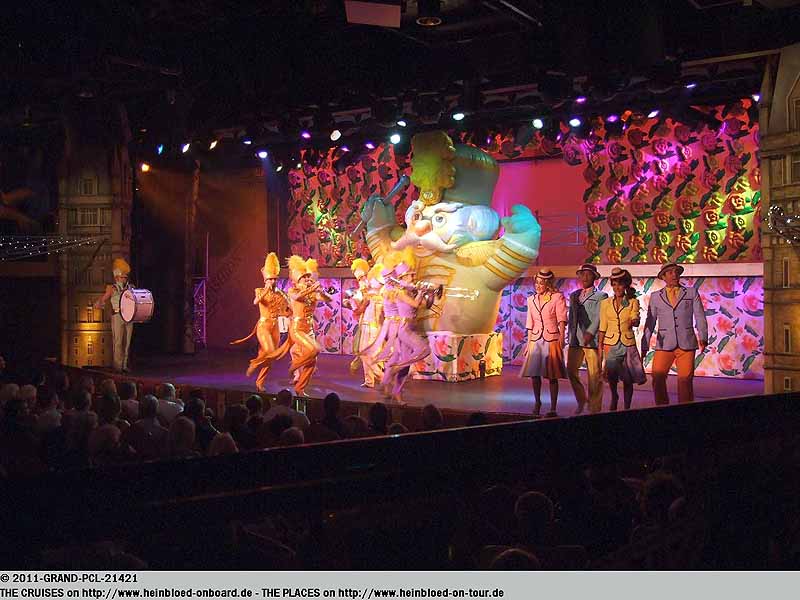 The "Sgt. Pepper Lonely Heart Club Band".

There were so many good songs - just with few lines sometimes but therefore with many different songs.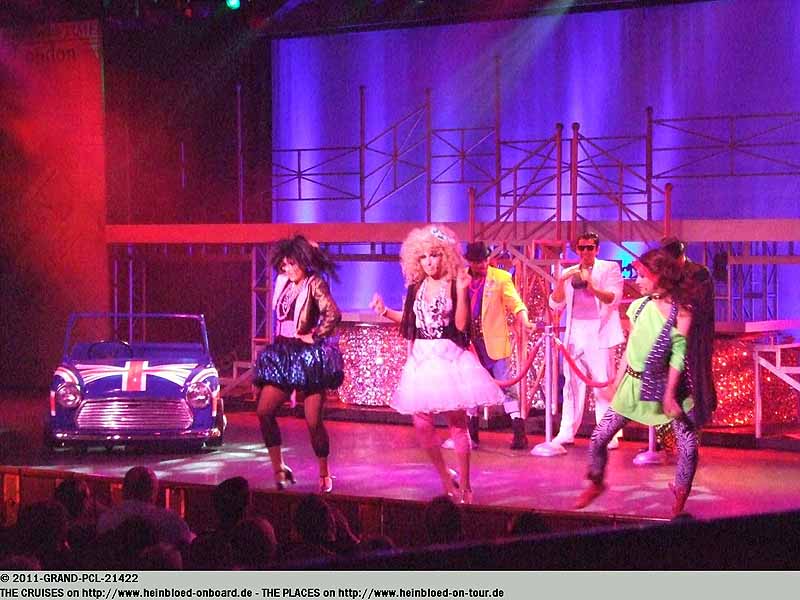 Es kam vieles Gutes vor - oft nur wenige Zeilen eines Liedes, dafür umso mehr unterschiedliche Lieder.
Und auf den Moment habe ich ja bloß gewartet: ein Stück von Queen - entsprechend mit "God saves the Queen" entsprechend angekündigt.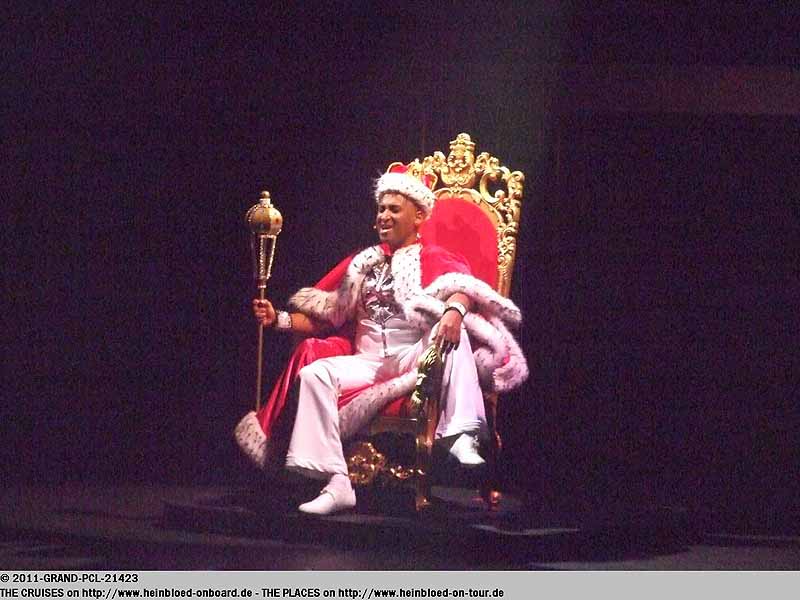 I was just waiting for this moment when they announced by "God saves the Queen" a song from Queen.

I was not the only one who sing loud when they presented "Don't stop me know". "I am having a good time - I am having a ball" was so right...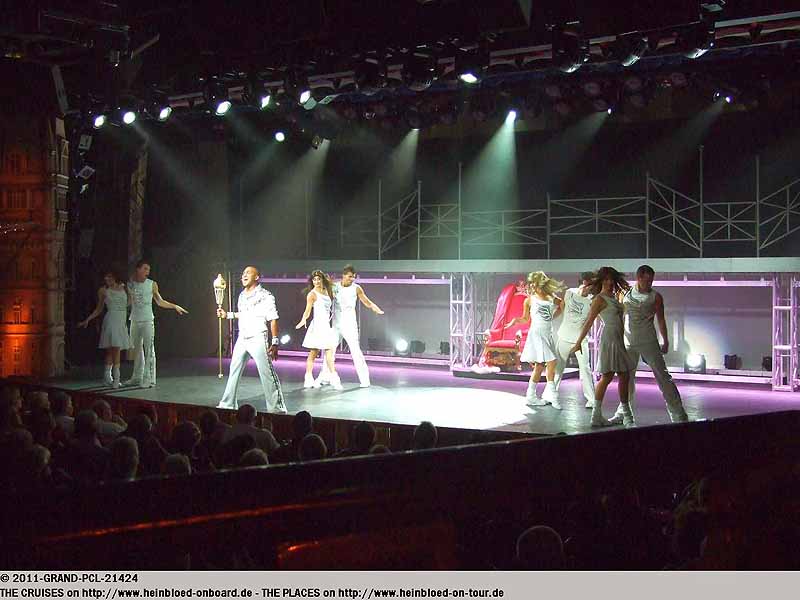 Bei" Don't stop me now" war ich aber nicht der Einzige, der mitgesungen hat. Und nichts traf besser zu als die Zeilen "I'm having a good time - I'm having a ball"
Lasershow wurde auch nicht inflationär eingesetzt: auch die richtige Dosis.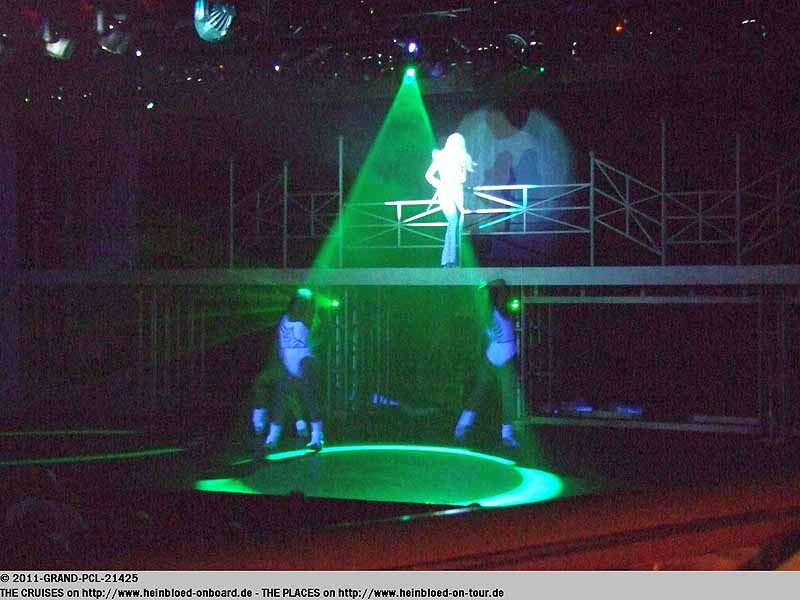 Lasershow was not in use inflationary - exact the right dose.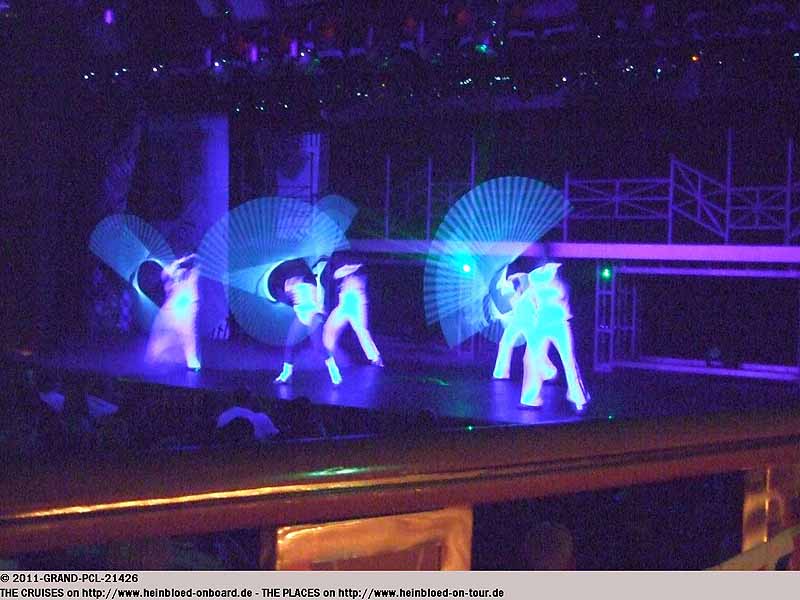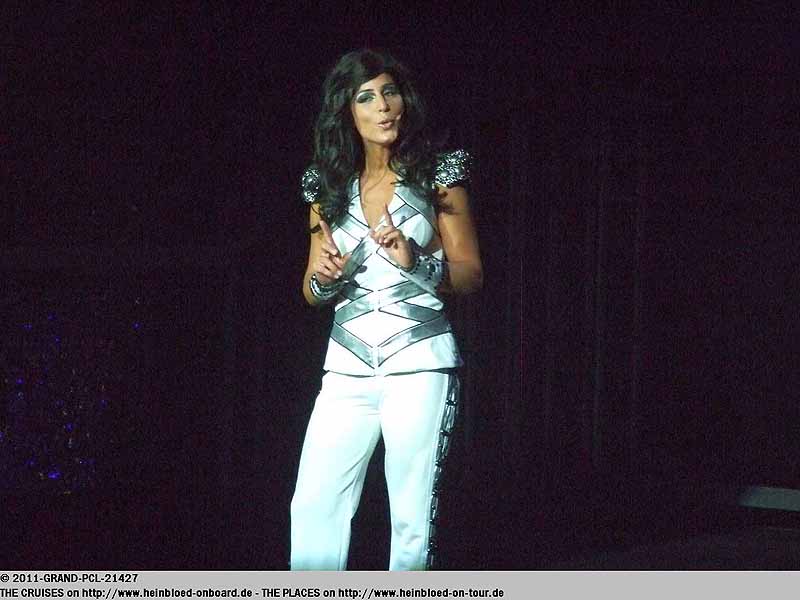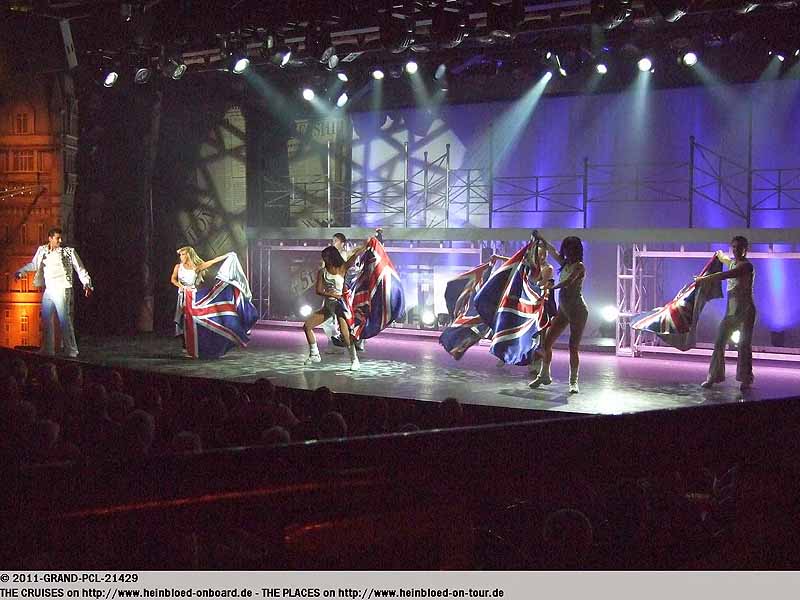 Unfortunately they could not play from English celebrities: Like from Elton John and they promised to develop a second show with all who did not appear in this show.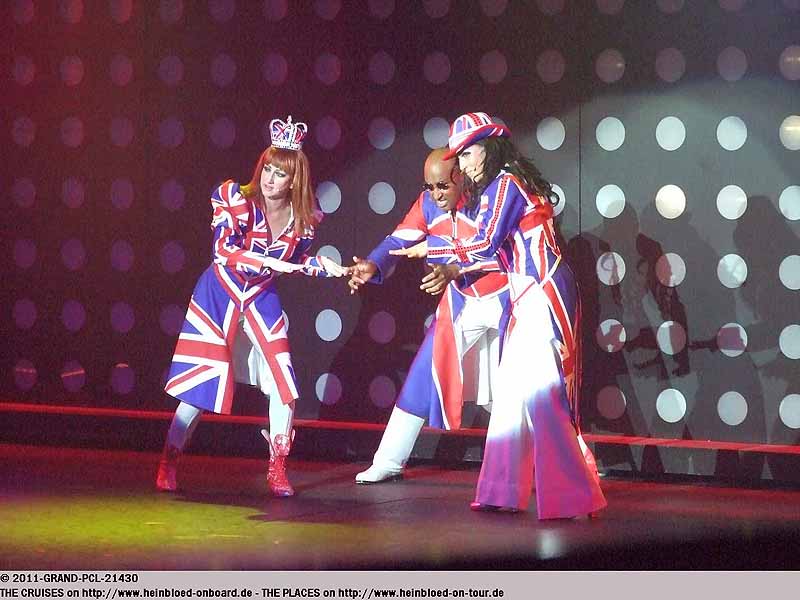 Leider wurde nicht von allen Berühmtheiten Englands gespielt: So sollen beispielsweise Stücke von Elton John in einer Fortsetzung vorkommen, die gerade entwickelt wird.
Ich bin nun gespannt auf die NORWEGIAN JADE, die ja gerade eine vergleichbare Show hat. Die hatte ich aber im Januar verpasst und nur das letzte Lied gesehen: "Shout" - aber das kam hier nicht vor. Also kann es nicht dieselbe Show sein.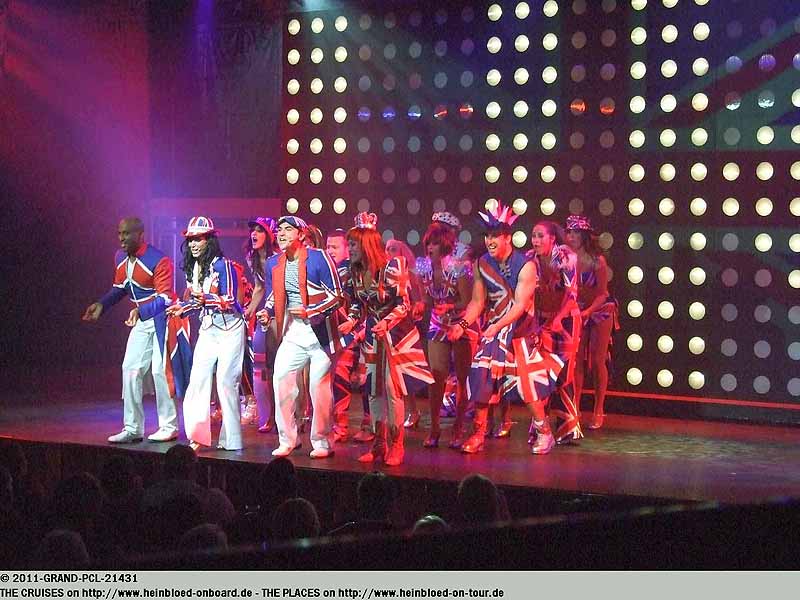 I am now curious to see the show on NORWEGIAN JADE as they a similar one. But I missed it in January and only saw the last song: "Shout" - but this song was not presented. So it cannot be the same show.
Die anderen Reisen in diesem Blog/
The other voyages in this blog: