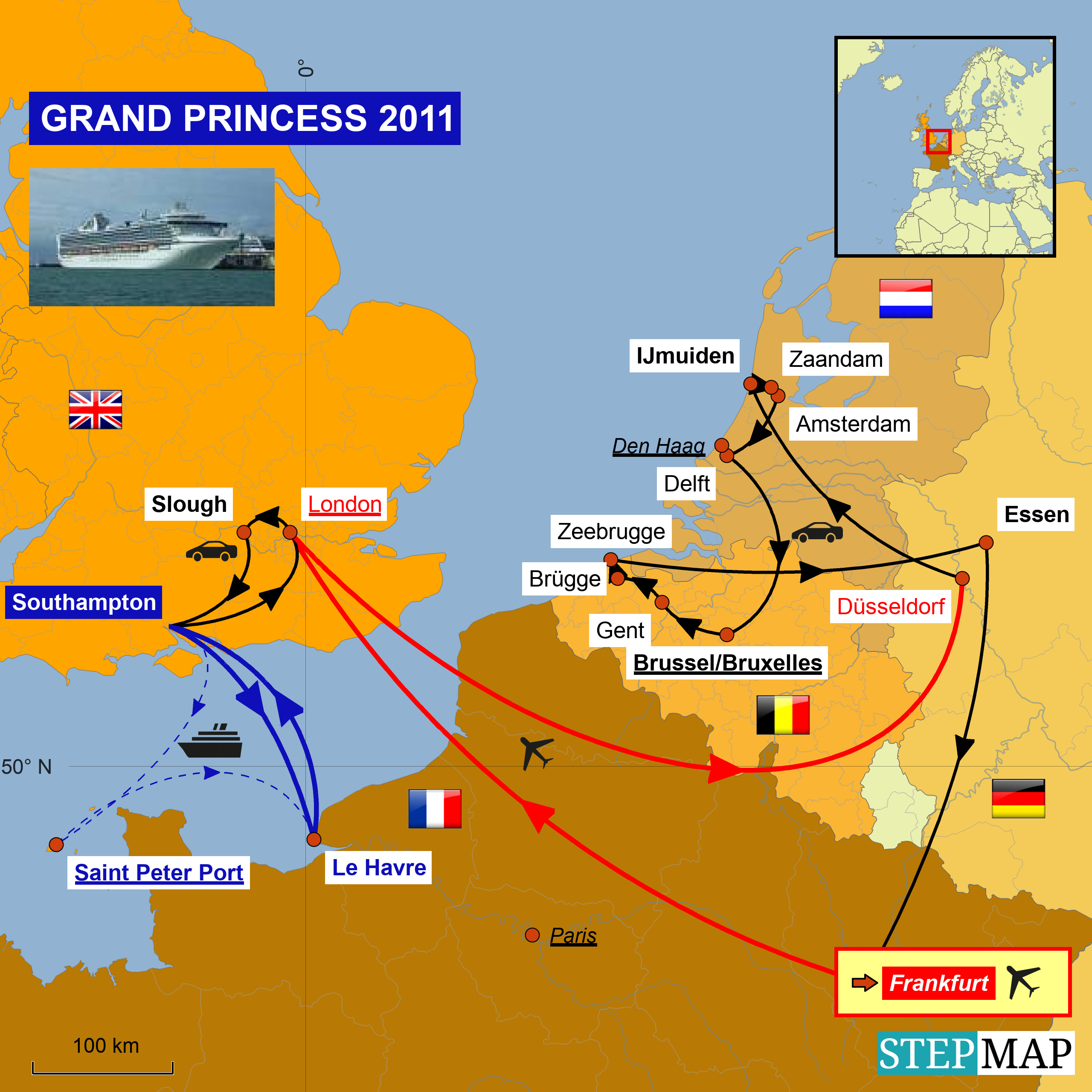 Um einen Urlaubstag einzusparen, sind wir erst am Freitag Abend abgefahren. Leute, die behaupten, dass ich nur meine eigenen Blogs lese und nur meinen eigenen Empfehlungen folge, haben leider Unrecht. In einem anderem Beitrag habe ich von
Park und Flieg
in Walldorf-Mörfelden gelesen. Das passt eigentlich ganz gut, weil das von uns ausgesehen vor dem Frankfurter Flughafen liegt und weil unser Stammparkhaus keinen semi-flexiblen Tarif mehr angeboten hat. Allerdings muss man hierzu erwähnen: wer lesen kann ist klar im Vorteil. Und das gilt auch für das Bestätigungsschreiben. Denn es läuft nicht so, wie bei wahrscheinlich 99,9% aller anderen Flughafenparkhäuser der Welt. Man muss zum vereinbarten Zeitpunkt ankommen, weil man sonst nicht ins Parkhaus kommt. Nur Anwohner kommen dort rein und ein Taxi-Fahrer erwartet uns, um uns reinzulassen und zu einem reservierten Platz zu führen. Der Nachteil: man muss pünktlich da sein. Der Vorteil: es gibt für uns keine Sammelfahrten, sondern wir werden mit dem Taxi direkt zum Terminal gebracht. Ich entscheide mich nach unserer Rückkehr, ob ich es liebe oder hasse. Ich nehme es vorweg: Da wir mit dem ICE zurückkamen und hätten mit viel Gepäck in Frankfurt Hauptbahnhof nochmals umsteigen müssen, hat man uns angeboten, dass man uns direkt am Hauptbahnhof abholt. Das Ganze für gerade mal 9 EUR mehr. Für diese Lösung sind wir äußerst dankbar und werden sie auch im Januar nutzen, wenn wir wieder nach London fliegen und von Hamburg mit dem ICE zurückkommen.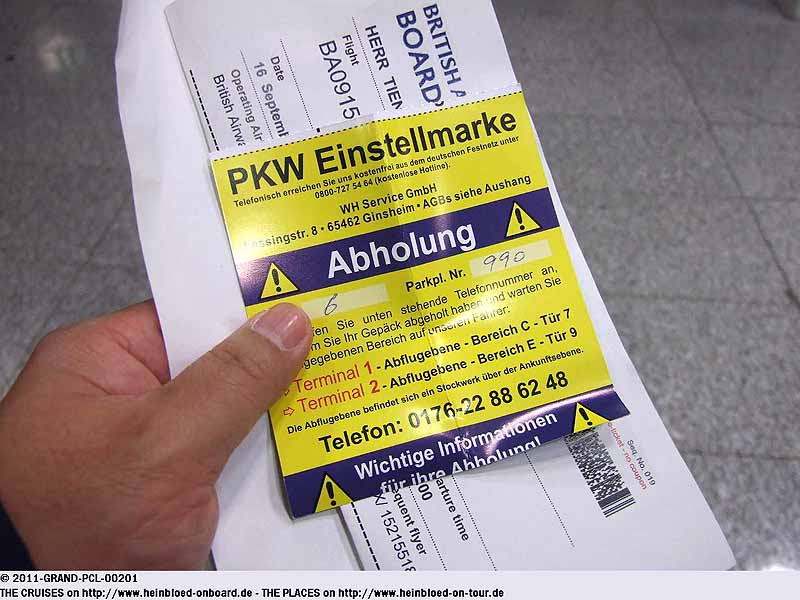 To save one vacation day we started at Friday night. Some people say that I only follow my own recommendations on my blog and do not read other's but they are not right. I read somewhere else on Park und Flieg in Walldorf-Mörfelden. It fit perfectly as it was on our side of the Frankfurt airport and our favorite parking had no semi-flexible rate anymore. But you need to say: read first, then ask - especially the confirmation letter. It did not work like with 99.9% of all airport-parking in the world. You need to show up at the appointed time to get into the garage. Only residents can get in, and a cab-driver was waiting for us to let us in and direct us to our parking lot. The disadvantage: you need to be there right on time. The advantage: there is no shared transfer, and they took us right with a cab to our terminal. I will decide when I return if I like or dislike it. Just to tell the end of the story first: as we returned by train and we normally should transfer with all our bags at Frankfurt Central Station we were quite happy that they offered us to collect us directly at the Central Station. Just for 9 EUR more. We were very thankful for this solution and will use it in January as well when we go again for London and return by train back from Hamburg.

Few changes found at Terminal at Frankfurt Airport. They have now an automatic boarding pass check before you reach the gate area. But now you need only to go one time through security if you want to fly British Airways. Before it was two times. And it was much friendlier. A business partner told me that now in Terminal 2 Brink's took over the security screening and that they are more helpful than the staff in Terminal 1 from the airport operator himself. Somehow he is right: the words "please" and "thanks" I can notice much brighter than in Terminal 1.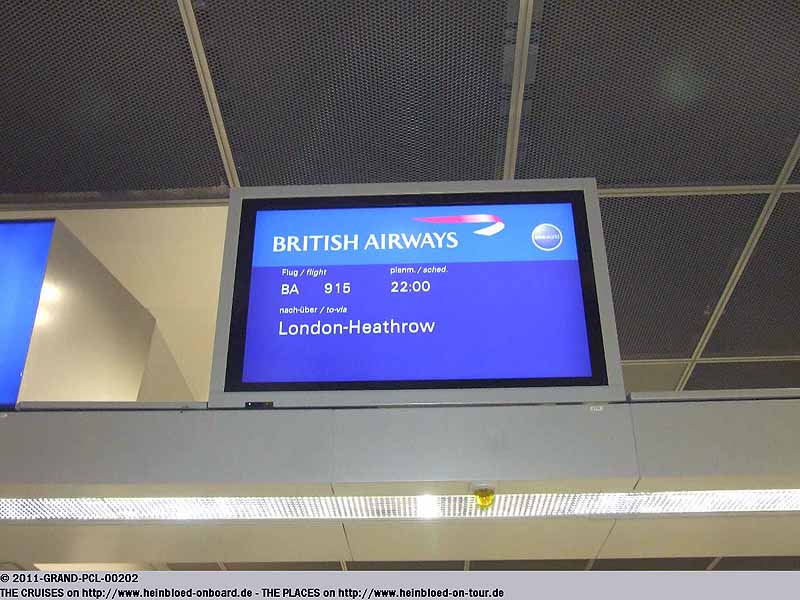 Im Terminal 2 des Frankfurter Flughafens gab es ein paar Neuerungen. Die Bordkartenkontrolle zum Gatebereich wurde automatisiert. Dafür musste man nur noch einmal durch eine Sicherheitskontrolle, statt wie früher zwei Mal, wenn man mit British Airways fliegen wollte. Und es ging wirklich netter zu. Ein Geschäftspartner hatte mir erzählt, dass am Terminal 2 nun Personal von Brinks steht und dass sie freundlicher sein sollen, als die von Fraport bzw. FraSec, wie im Terminal 1. Er hat irgendwie Recht. Die Wörter "bitte" und "danke" höre ich hier irgendwie deutlicher als im Terminal 1.
Für 12,00 EUR pro Platz konnte man bei British Airways vorab schon einen Platz reservieren. Sogar Notausgangsplätze, die sonst bei Lufthansa nur für Senatoren vorgesehen sind. Für Januar haben sie uns für 50,00 EUR ein Upgrade in die Business Class angeboten. Jetzt hätte uns das Upgrade 500,00 EUR gekostet.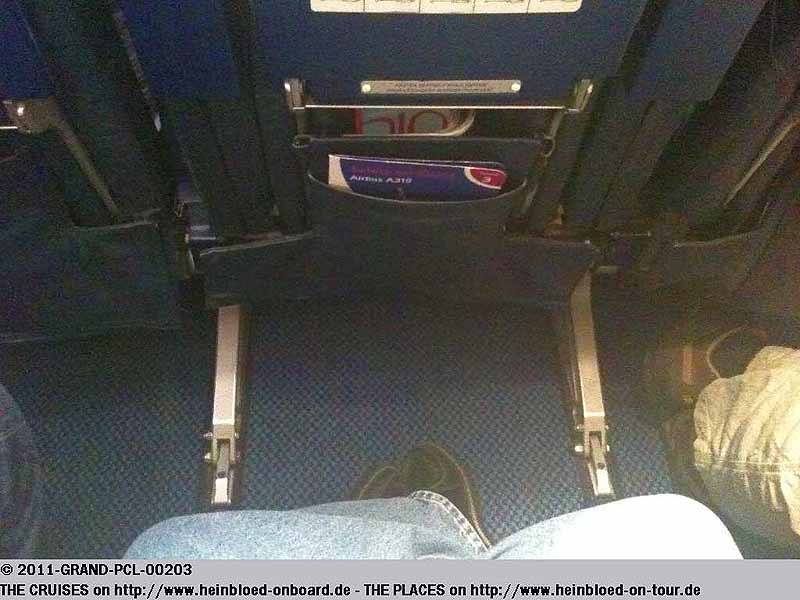 For 15.00 USD/10.00 GBP you can pre-reserve a seat with British Airways. Emergency exit seats as well which you get with Lufthansa only for their high-tear Senator guests. For January they offered us for about 70.00 USD an upgrade to the Business Class. But for now, it would be 700.00 USD.

You can see that British Airways is also cutting costs. No more sandwiches. But we got a great Indian Korma-snack which tasted like with an Indian restaurant, and you get them only with British Airways. We need to find a supermarket on the way home and check what The Dormen Savouries else offers.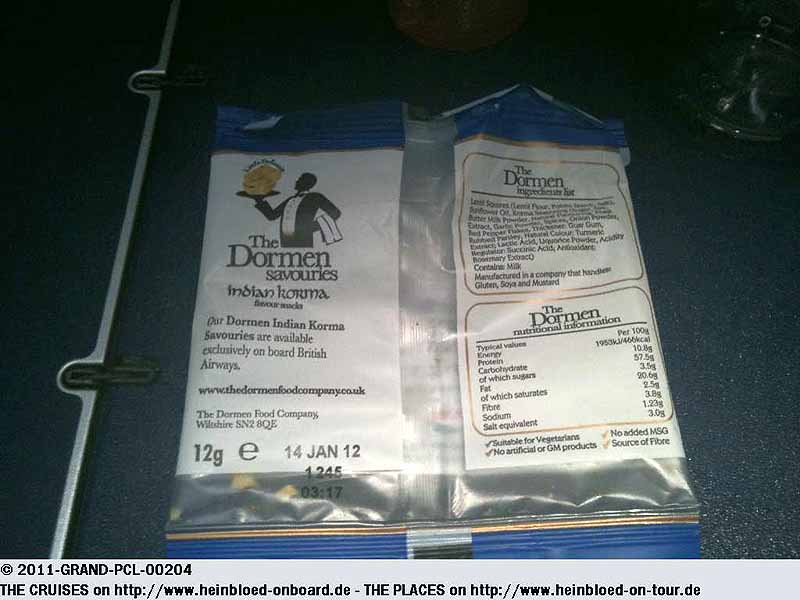 Auch bei British Airways wird gespart. Sandwiches gibt es leider nicht mehr. Dafür aber Indian Korma-Snacks, die eigentlich so schmecken, wie beim Inder und die es leider nur bei British Airways gibt. Aber wir werden auf dem Rückweg mal einen Supermarkt plündern und gucken was es sonst noch von
The Dormen Savouries
gibt.
Obwohl leicht verspätet abgeflogen, sind wir überpünktlich in Heathrow gelandet. Leider am Terminal 5 B. Und der Ausgang am Ende des Gebäudes. Das bedeutet erst mal viel Laufen und Bahn fahren, um zur Einreisekontrolle zu kommen. Die e-Pass-Schalter alle geschlossen. Nur ein Schalter für EU-Bürger. Der einzige Trost: im Gegensatz zu den USA, müssen die Briten mitleiden und durch den EU-Schalter. Wir probieren nochmals durch die Iris-Kontrolle zu kommen, für die wir uns registriert haben. Ich wurde erkannt, allerdings zurückgewiesen, weil ich schon zu lange nicht mehr in Großbritannien war. Nach dem ein 2. Schalter geöffnet wurde, ging es nicht viel schneller, weil wir zurück mussten und zwischenzeitlich zwei weitere Maschinen gelandet sind.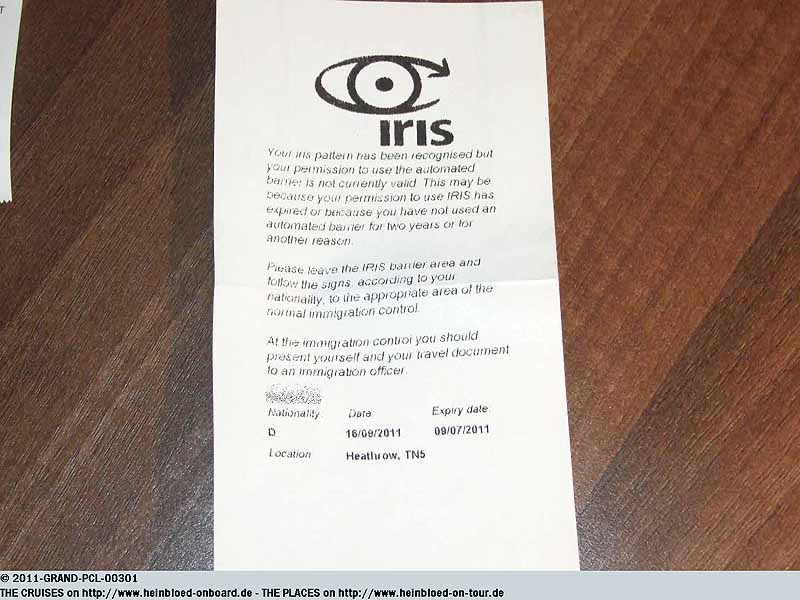 Although slightly late on departure we were more than punctual when we arrived in Heathrow. But Terminal 5 B. And the gate at the end of the building. I. e. a lot of walking and going by train before you reach the immigration. The e-Pass-lines were all closed. Only one line for EU-citizens. The only solace: not like in the USA UK-citizens had to share the sorrow and to go through the EU-line. We tried to pass the Iris-line. I was identified but not accepted because I did not enter the UK for a while. After a 2nd line was opened, it did not go faster because we need to queue again and two other aircrafts meanwhile arrived.

Our baggage arrived very fast. After we paid in Frankfurt with Burger King at the airport for a small Coke 1.59 EUR (normally 1.00 EUR), it was okay to find Marks and Spencers where we could buy some large bottle of water for 1.25 GBP. We need to have money from the ATM, but now I know that the ATMs from the banks are at the other end of the building next to National Express. Here next to Marks and Spencers there was only the money changer Travelex who always try to convert ahead with a bad conversion rate. After one minute the shuttle from Europcar came without the need to call but then we had to wait extra long for release of car and leaving the car rental place so that we finally arrived at Slough at our hotel at 00.15 hrs (UK time): The Holiday Inn Express Heathrow Terminal 5.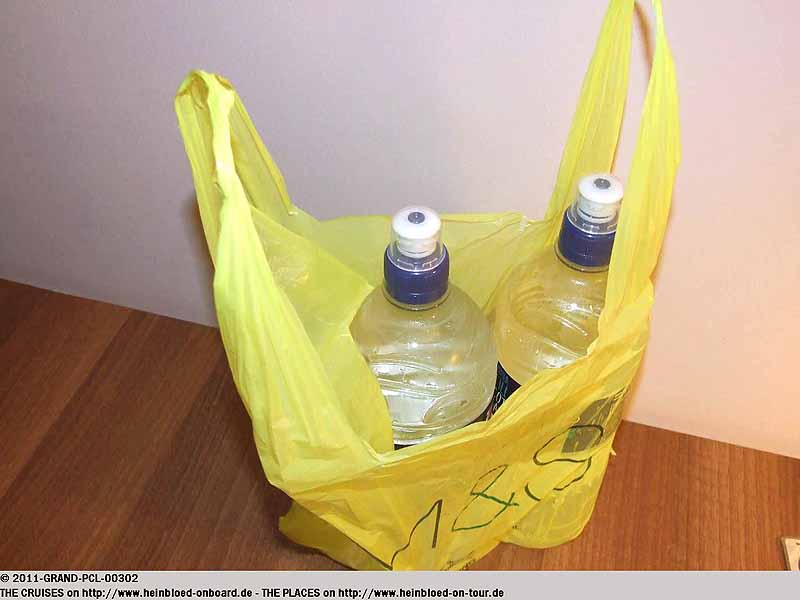 Unser Gepäck war schnell da. Nach dem wir in Frankfurt für eine kleine Cola bei Burger King am Flughafen 1,59 EUR (sonst 1,00 EUR) zahlen sollten, tat es echt gut, dass eine große Flasche Wasser bei Marks and Spencers am Flughafen bloß 1,25 GBP kostete. Wir haben noch Geld abgehoben, wobei ich nun weiss, dass die Geldautomaten der Banken am anderen Ende des Terminals neben National Express ist. Hier auf der Marks and Spencer gab es bloß die vom Geldwechsler Travelex, der immer versucht, teuer das Geld umzurechnen. Der Bus von Europcar war in einer Minute da, ohne dass wir anrufen mussten, dafür dauerte die Wagenübergabe und Ausfahrtkontrolle umso länger. Um 00.15 Uhr (Ortzeit GB) erreichen wir endlich unser Hotel in Slough: Das
Holiday Inn Express Heathrow Terminal 5.
Ich habe eigentlich meine Punkte für den Aufenthalt eingelöst, aber davon wusste man beim Check-In nichts. Bloß davon wusste man nichts. Sie waren sehr freundlich und ich müde, also vertagen wir die Klärung auf morgen. Was klasse ist: für 10 GBP konnte man sich zwei Zusatzmodule aussuchen: Parken und Internet. Allerdings gilt der Code nur für ein Gerät.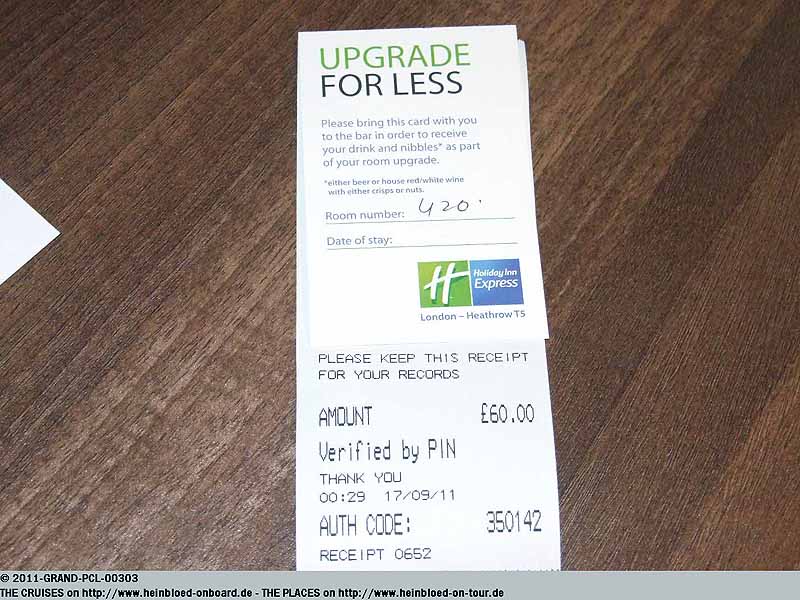 I redeemed points for this stay but they did not know at the check-in. They were very friendly, and I was tired, so we postponed the discussion for the next morning. What was great: for 10 GBP you could add two options: Parking and internet. But for one code you can access only with one device.

The rooms were surprisingly good.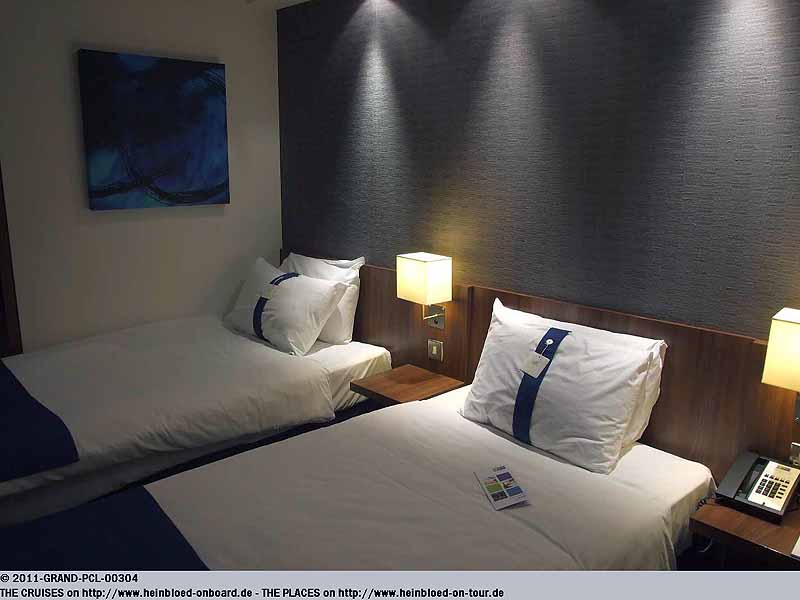 Die Zimmer waren überraschend gut.
Schade, dass die Holiday Inn Express in Deutschland nicht so schön sind.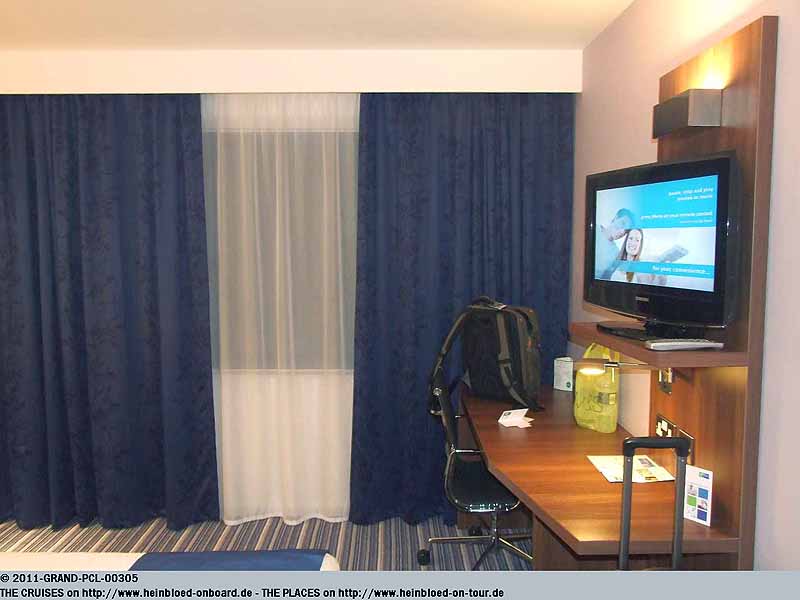 Very sorry that Holiday Inn Express in Germany are not so nice.

The bathroom was fantastic.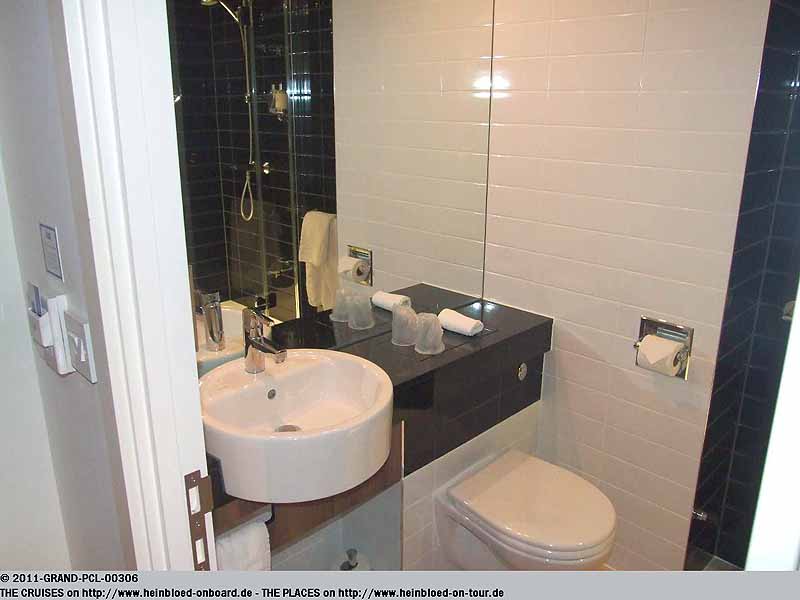 Das Bad war fantastisch.
Ein ungewohnt hoher Standard.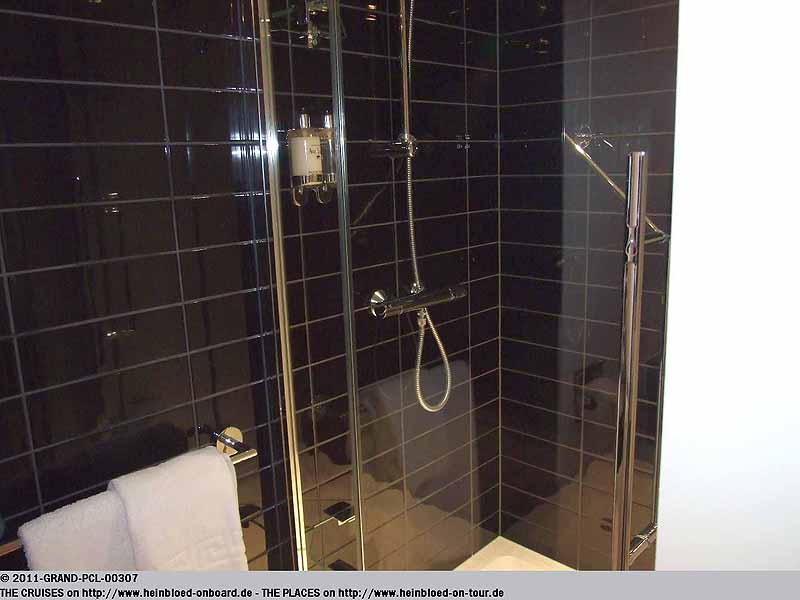 An unusual high standard.

Even with high-class shampoos and shower gels. But now I need to go to bed. Good Night.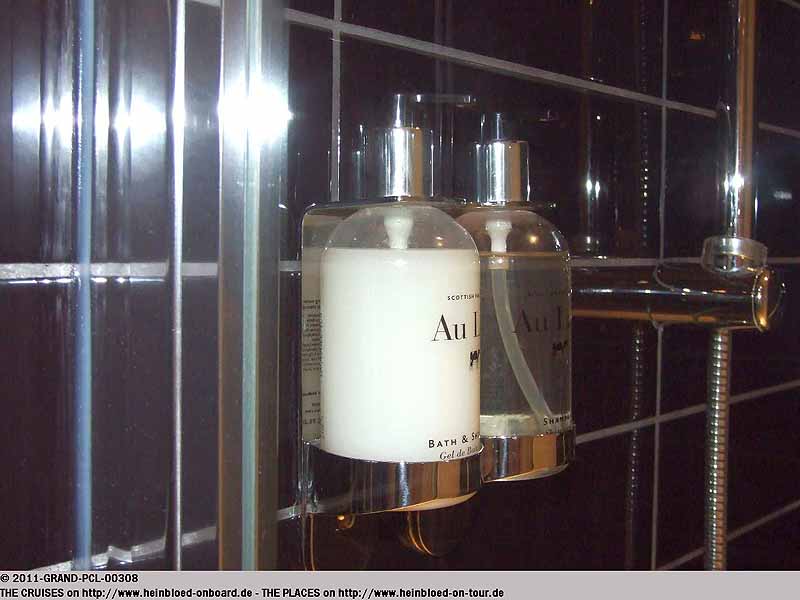 Sogar mit sehr hochwertigen Shampoos und Duschgels. Nun muss ich aber ins Bett. Gute Nacht.
Die anderen Reisen in diesem Blog/
The other voyages in this blog: