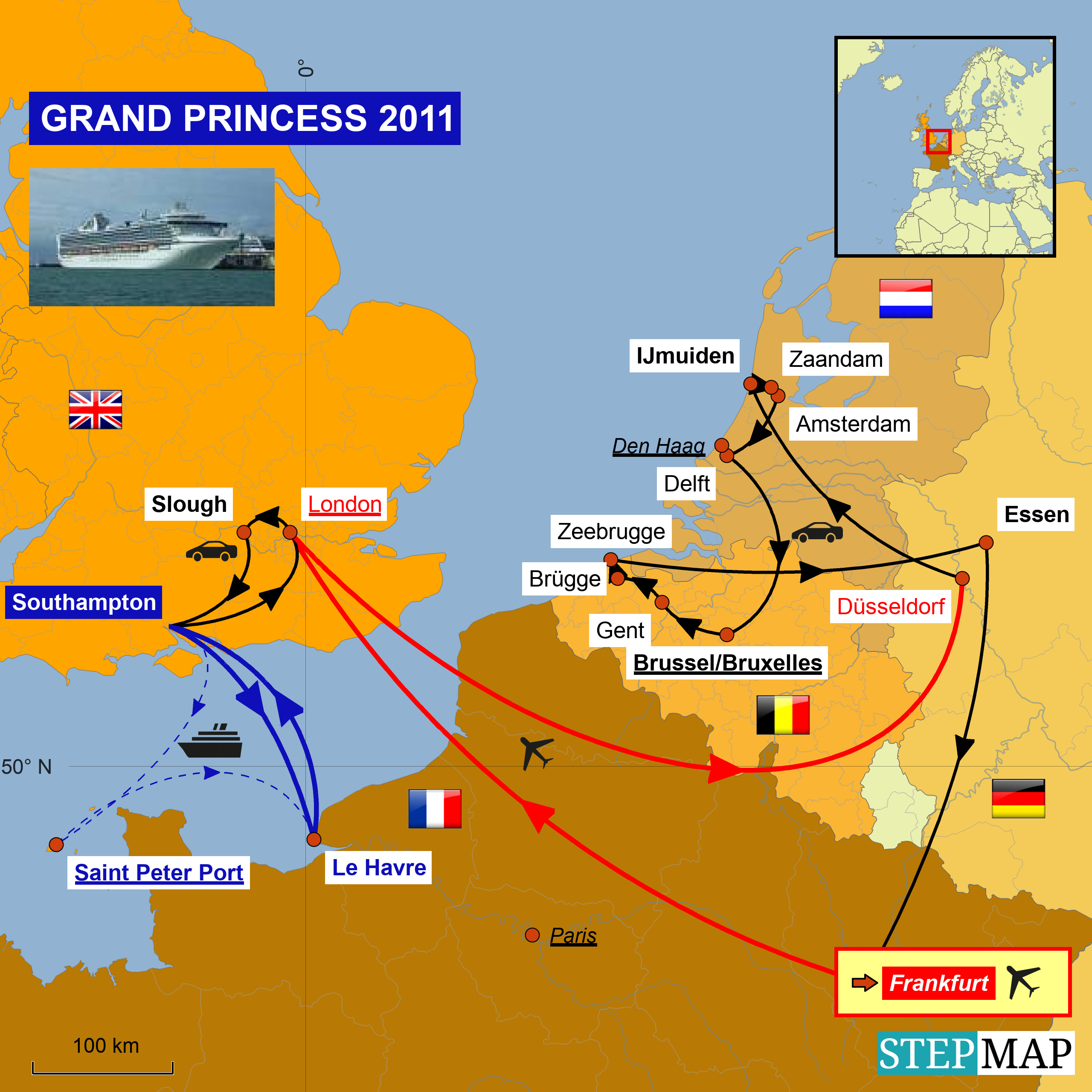 Nun auch wir hatten Leis besorgt und das sogar in den Landenfarben Belgiens. In den Landesfarben der Niederlande hatten wir keine gefunden... sie namen ja wohl nicht an der Fußball-WM der Frauen in Deutschland teil... So haben wir diese an der Grenze zu Belgien überreicht.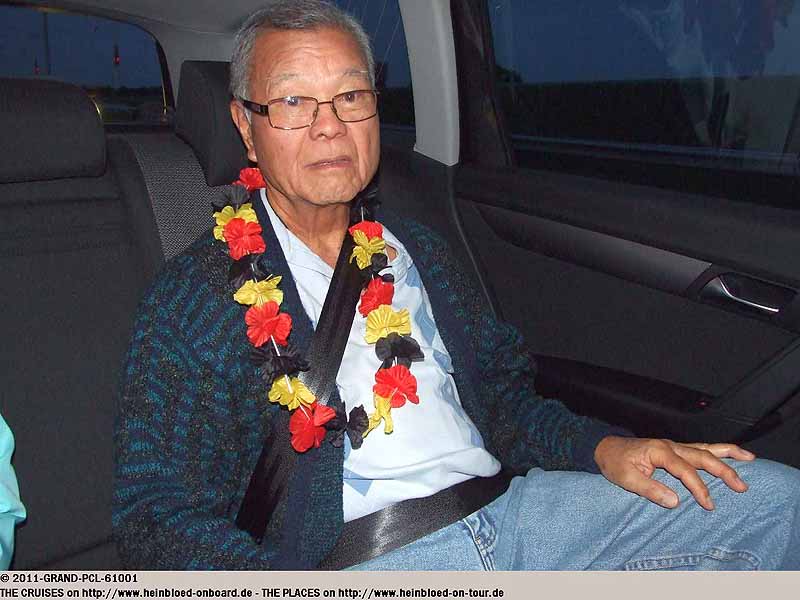 But we also got some Leis and in the national colors of Belgium. We could not find any in the colors of the Netherlands... as they did not participate to the Women's Soccer World Cup earlier this year in Germany... So we handed them over once we crossed the Belgian border.

But not as lovely as those which were made by Frances manually.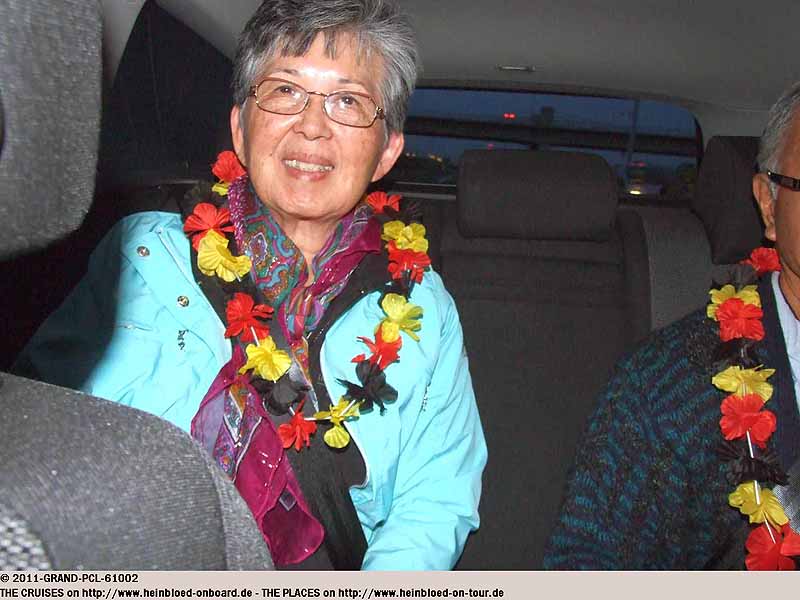 Nur nicht so schön, wie die von Frances und nicht handgemacht...
Wir kamen dann rund um Antwerpen in den nächsten Stau, den wir umfahren haben. Leider standen wir unter Zeitdruck, weil ich einen Tisch reserviert hatte und das Restaurant mir mitteilte, dass wir schon bis 21.00 Uhr da sein sollten, wenn wir ein komplettes Dinner wollen. Aber zunächst einmal mussten wir hoch in das Restaurant.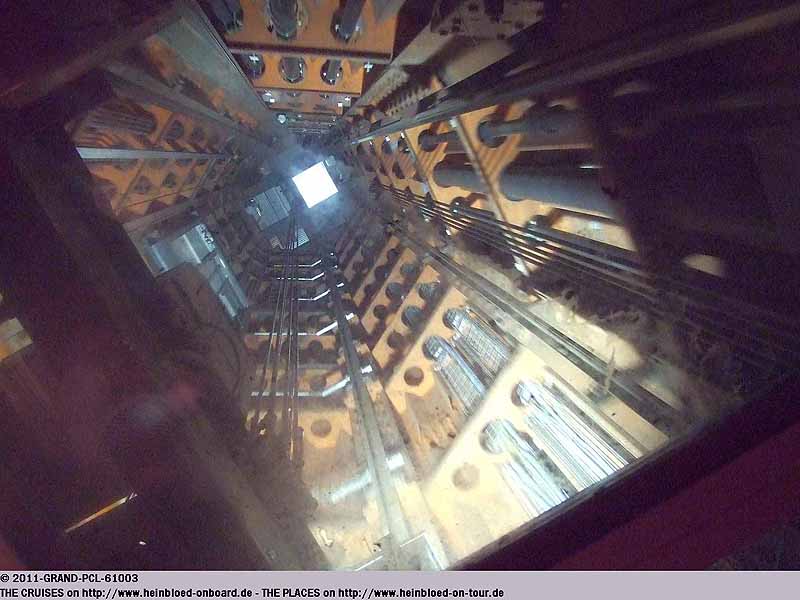 Through Antwerp we had the next traffic congestion which w had to by-pass. We were under time pressure as I booked a table and should be there before 21.00 hrs if we wanted to have a complete dinner. But first, we need to get up to the restaurant.

paiagirl and her DH Eddie should try and enjoy some Belgian food.

paiagirl und ihr Mann Eddie sollten ja belgische Küche genießen.
Daher hatte im Restaurant
Belgium Taste
gebucht.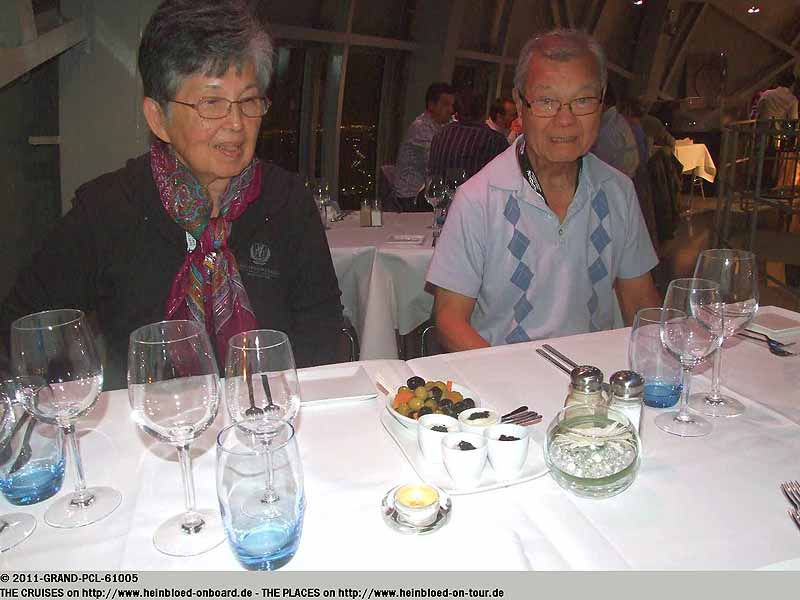 So I booke a table with the restaurant Belgium Taste.

We were very excited of the Amuse Geule as we were starving.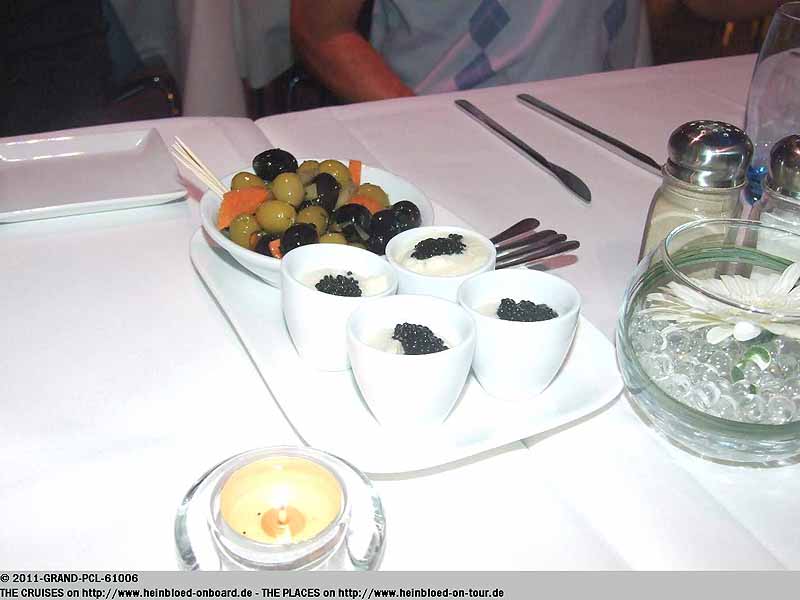 Über das Amuse Geule sind wir erst mal hergefallen, weil wir ziemlich Hunger hatten.
Dann endlich Brot und Butter.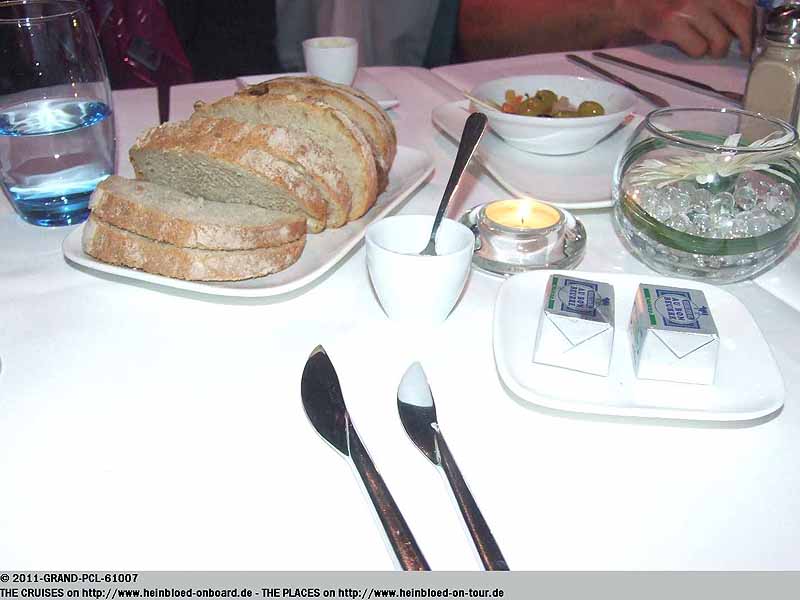 Finally some bread and butter.

By the way: it was a coincidence that the restaurant was part of the Atomium...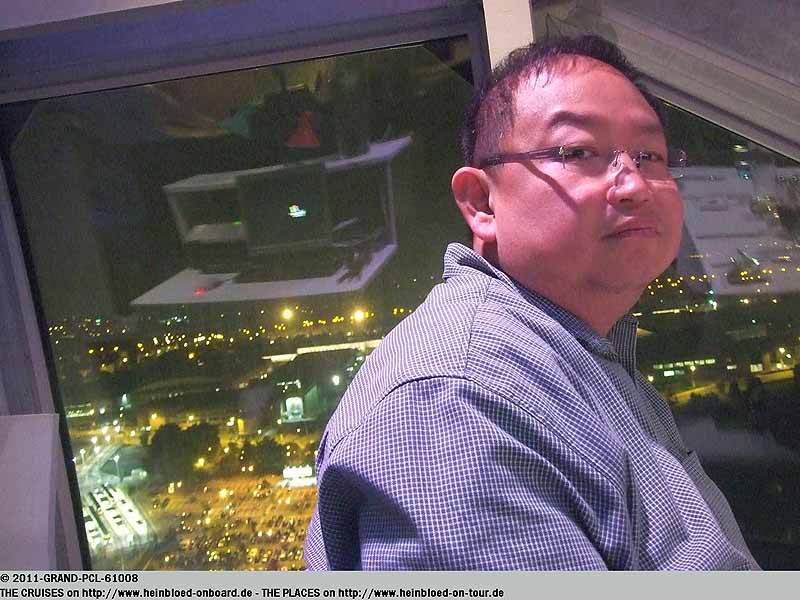 Ach so: dass das Restaurant sich zufällig im Atomium befindet war natürlich reiner Zufall...
und eine große Überraschung für paiagirl und uns alle.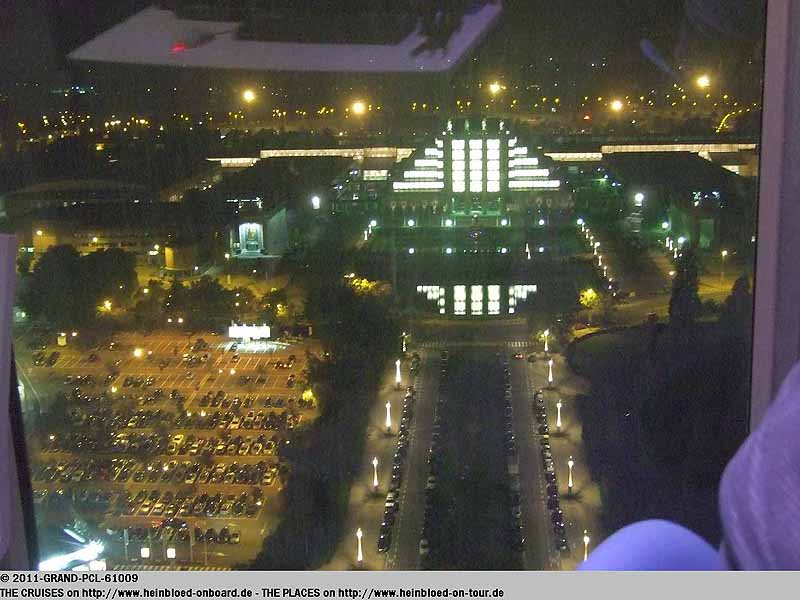 and a big surprise for paiagirl

After the closure of the Atomium for visitors only guests with a reservation have an admission. Therefore it is essential to have a booking.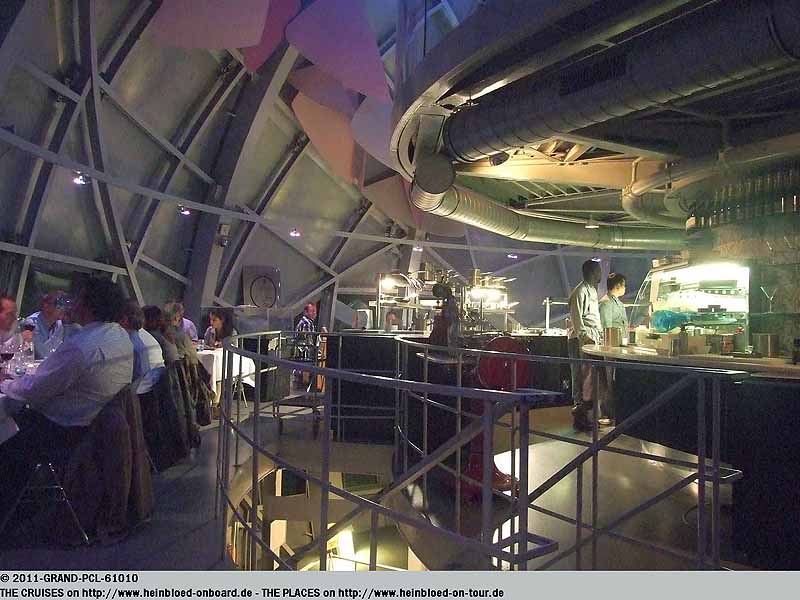 Nach der Schließung des Atomiums für den Besucherbetrieb, werden nur Gäste noch eingelassen, die eine Reservierung haben. Deswegen ist es wichtig, dass man vorher reserviert hat.
Da sie zum Glück vorgewarnt waren, dass wir erst gegen 21.20 Uhr eintreffen würden, haben sie noch unsere Bestellung abgewartet, bevor sie die Küche aufgeräumt haben.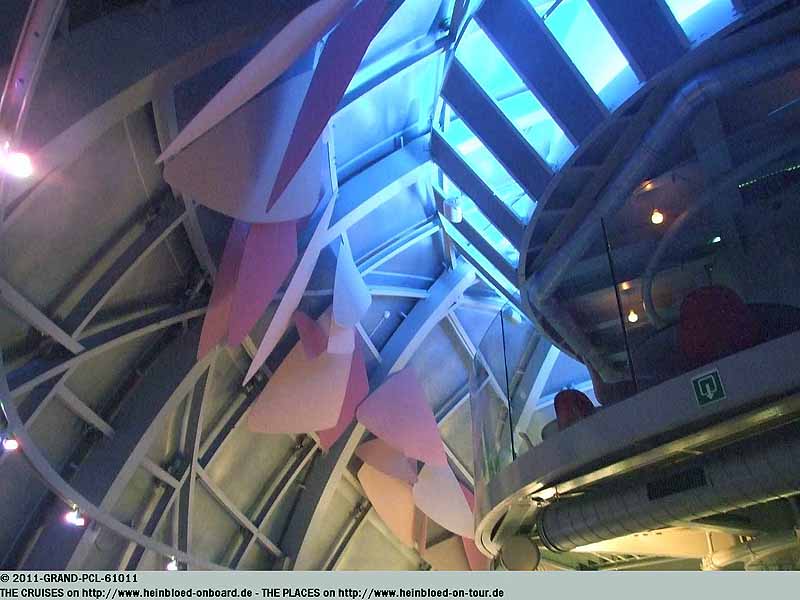 As they were pre-alerted that we should not arrive before 21.20 hrs they waited for our order before they started to clean the kitchen.

Not just the view was beautiful.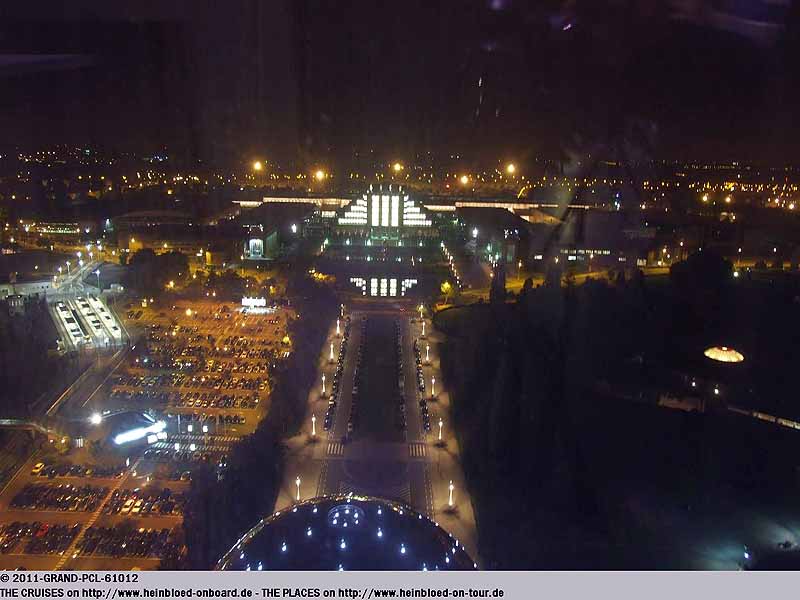 Nicht nur der Ausblick war schön.
Sondern auch das Essen.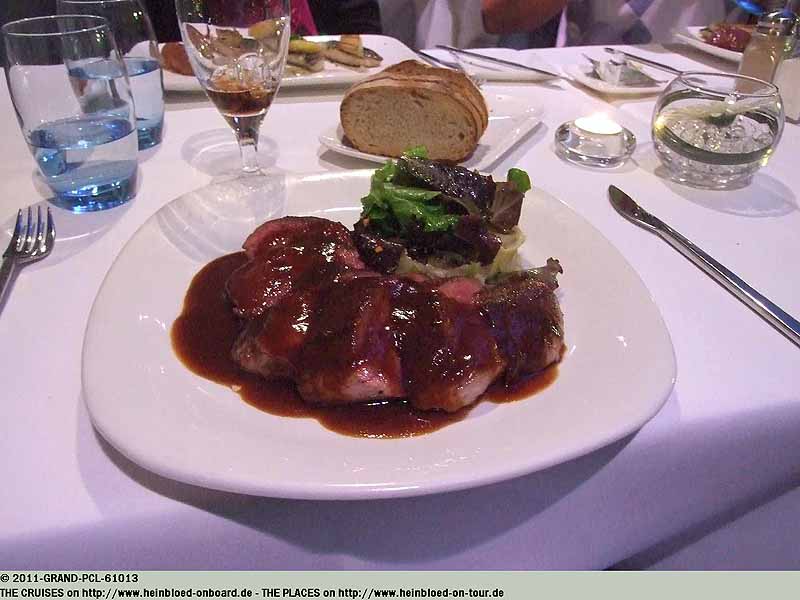 But also the food.

We were nicely surprised by the price of the food as we got excellent performance. We paid already along the highways much more and got much less and ate much worse. But this was as good as on a cruise ship.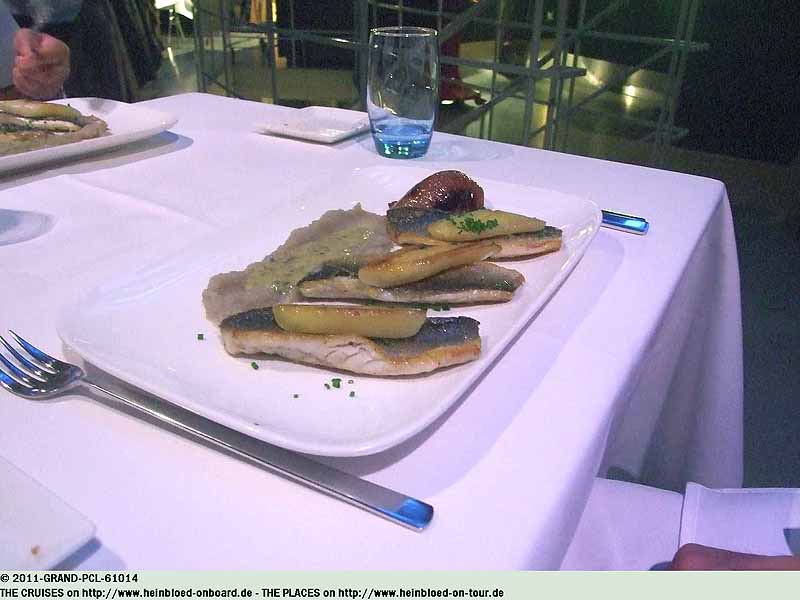 Für den Preis, der uns sehr positiv überraschte, bekamen wir eine hervorragende Leistung. Wir haben schon an Autobahnraststätten mehr bezahlt und viel weniger bekommen und vor allem schlechter gegessen. Aber das hatte durchaus Niveau von einer Kreuzfahrt.
Auch paiagirl und ihrem Mann Eddie hat es gut gefallen.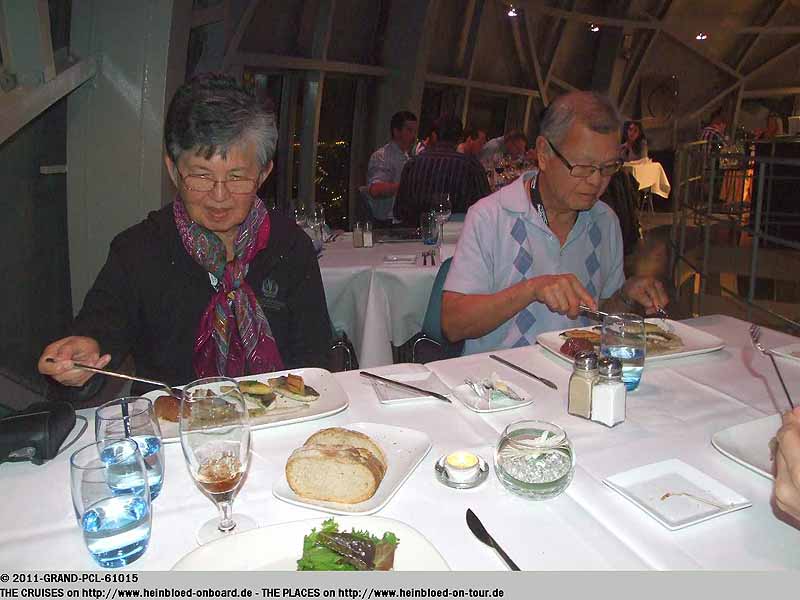 paiagirl and her DH Eddie liked it very much too.

We could not let them exit Belgium without giving them try an authentic Belgian waffle.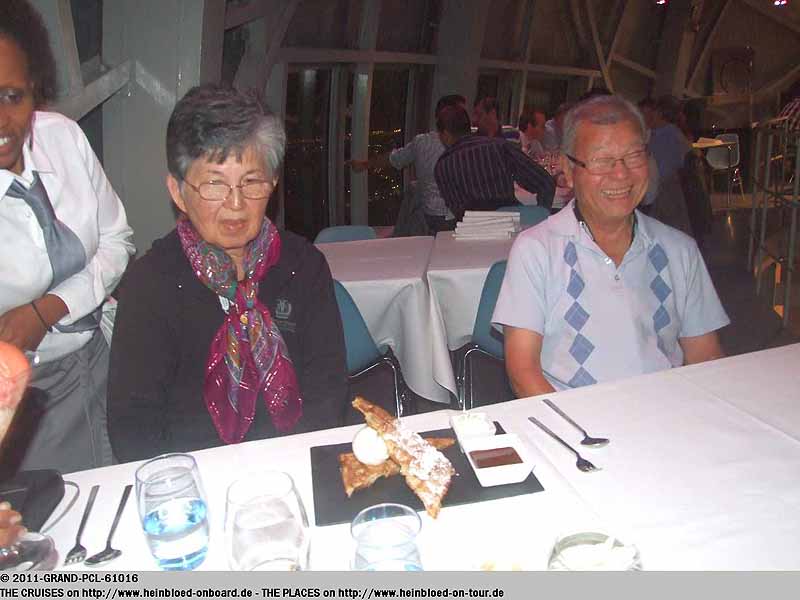 Wir konnten natürlich sie nicht aus Belgien abziehen lassen, ohne dass sie eine frische belgische Waffel probiert hatten.
Ich habe noch das Sorbet probiert. Es war ein Genuss.

I tried the sherbet. It was a pleasure.

For this night we booked originally two separate rooms to allow a long sleep. So we were able to hand over one room to paiagirl. Unbelievable what coincidences you find in the world.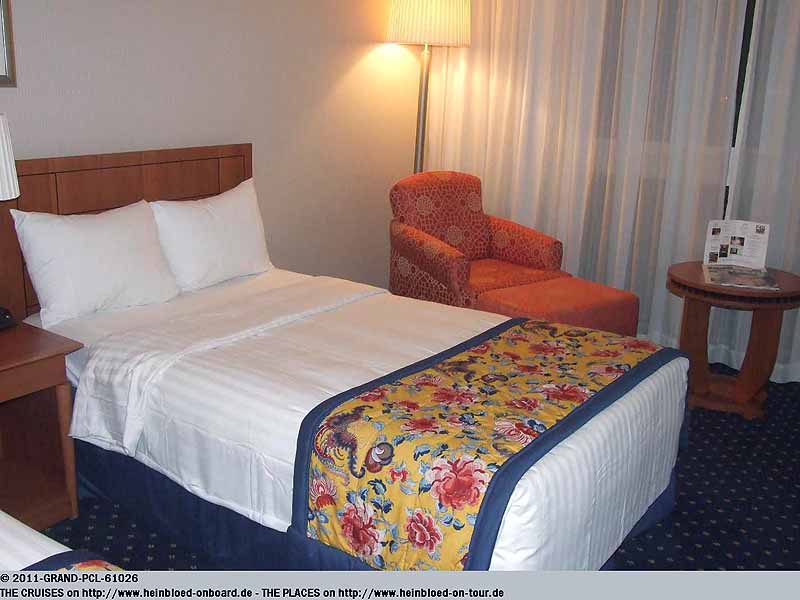 Eigentlich wollten Bruno und ich an diesem Abend getrennte Zimmer, um mal richtig ausschlafen zu können. Aber so konnten wir ein Zimmer abgeben. Zufälle gibt es...
Durch meine Reisen hatte ich zwei Zertifikate für das Marriott bekommen, die ich hier im
Courtyard in Brüssel
eingesetzt habe.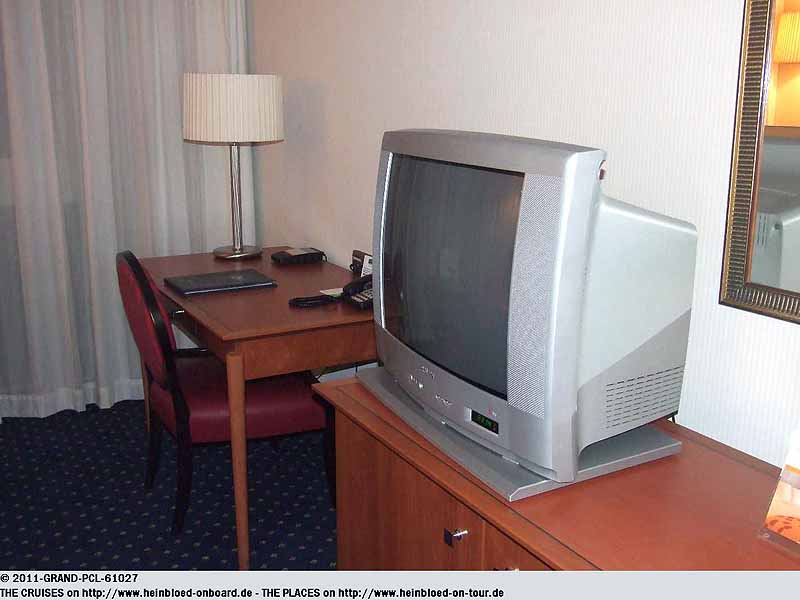 Due to my travel activities I got two certificates from Marriott which I could redeem here at the Courtyard in Brussels.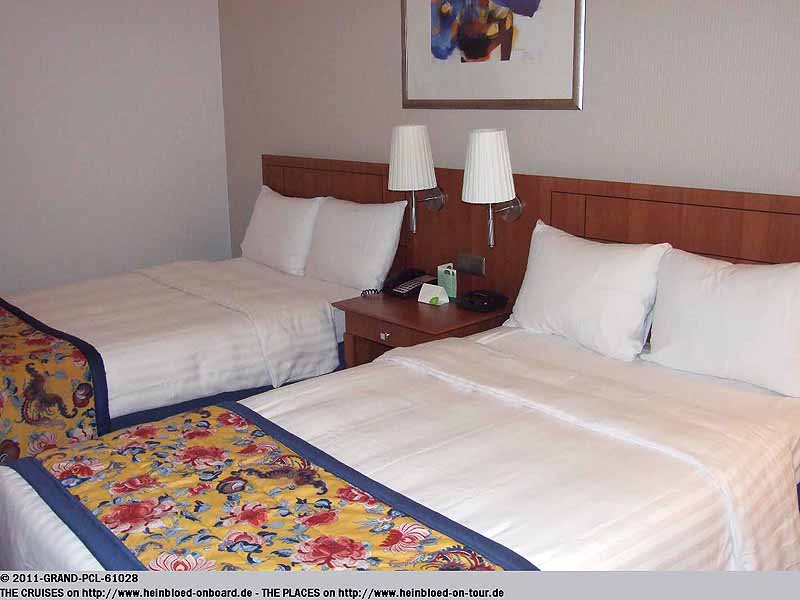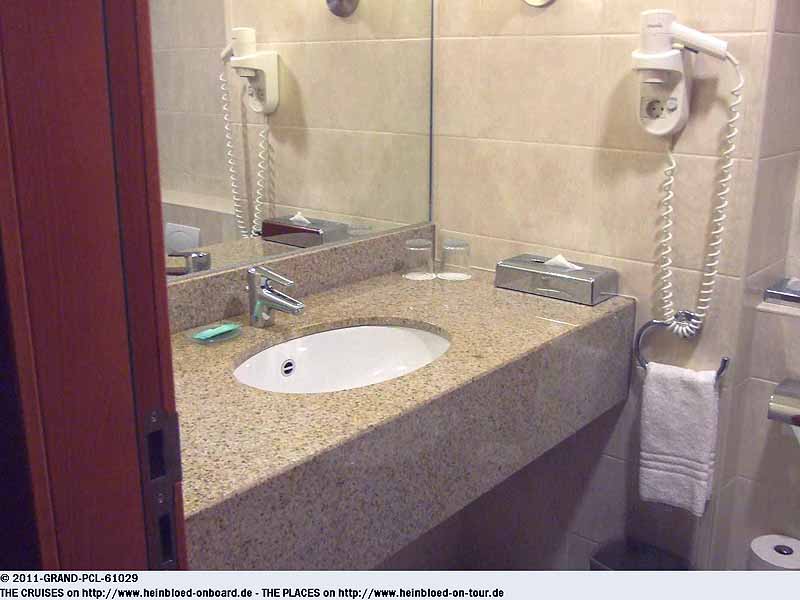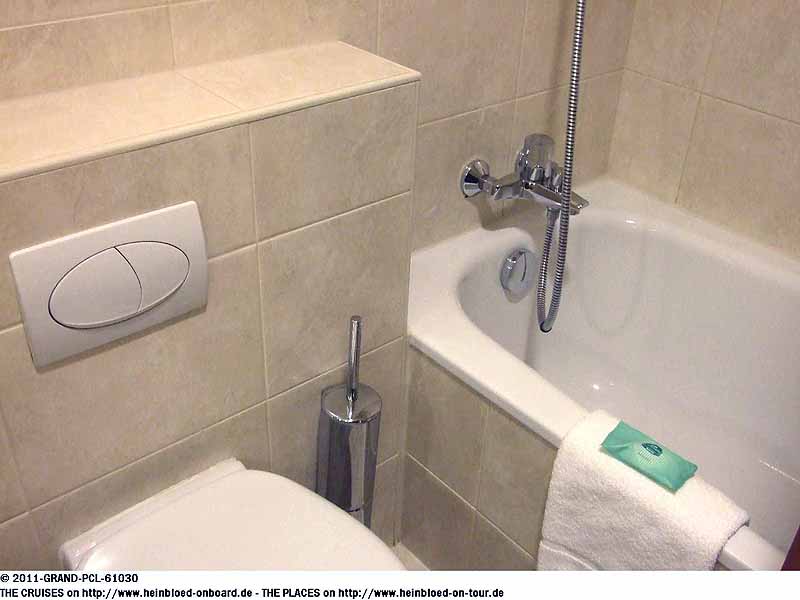 Die anderen Reisen in diesem Blog/
The other voyages in this blog: