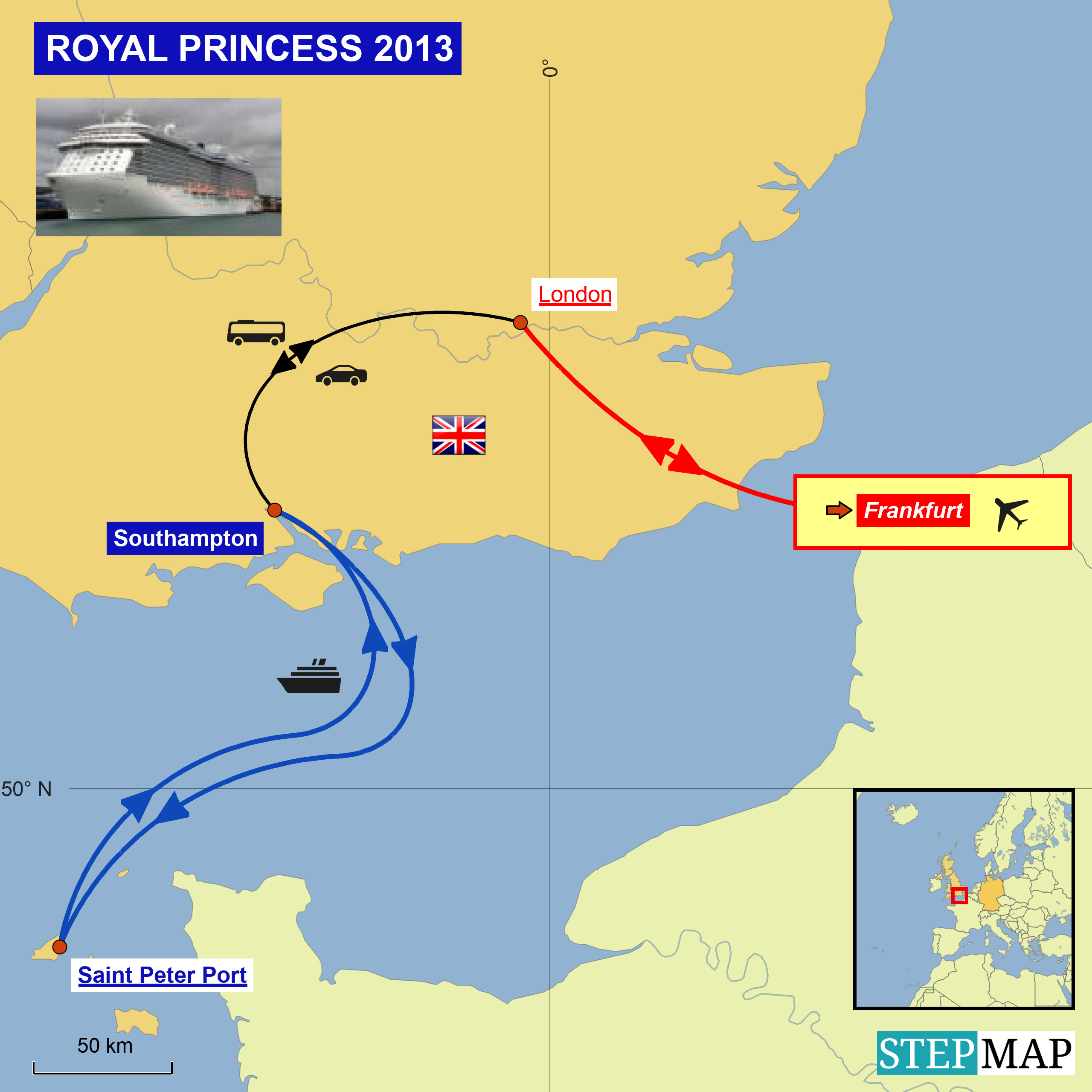 Wir gucken uns im Horizon Court um.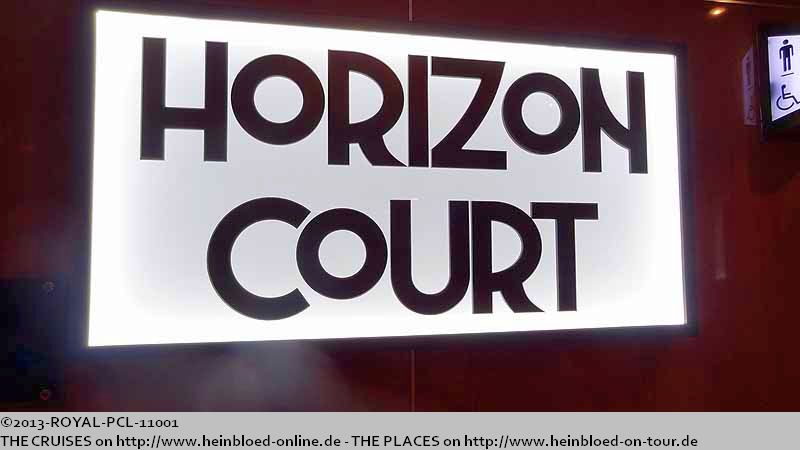 We looked around in Horizon Court.

Die Handwaschbecken kennen wir doch schon von der NORWEGIAN BREAKAWAY.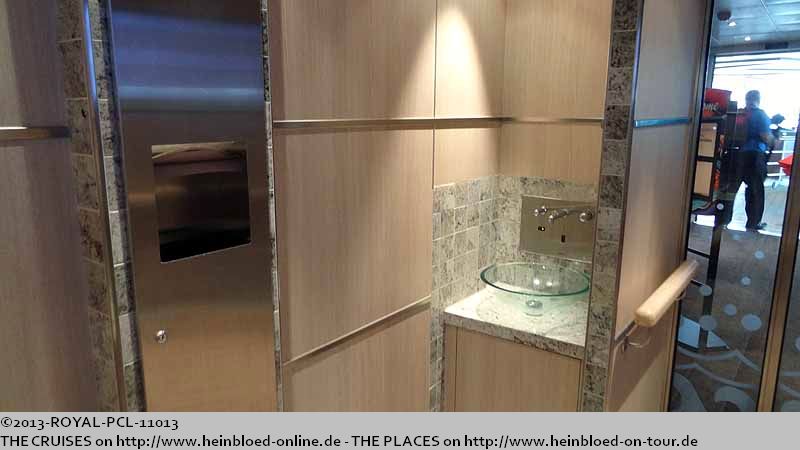 Somehow we knew the wash sink from NORWEGIAN BREAKAWAY.

Finally, we went to see the SeaWalk.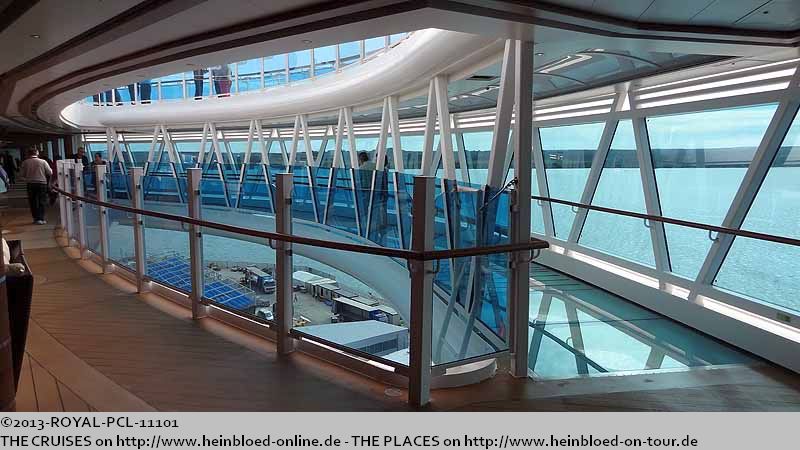 Endlich geht es zum SeaWalk.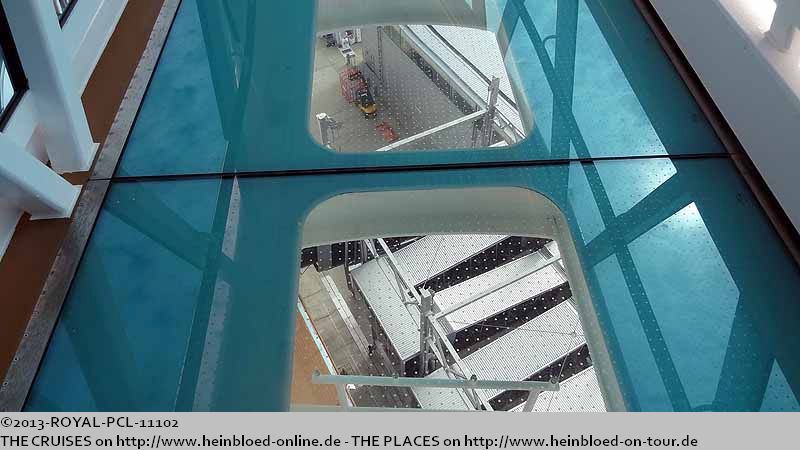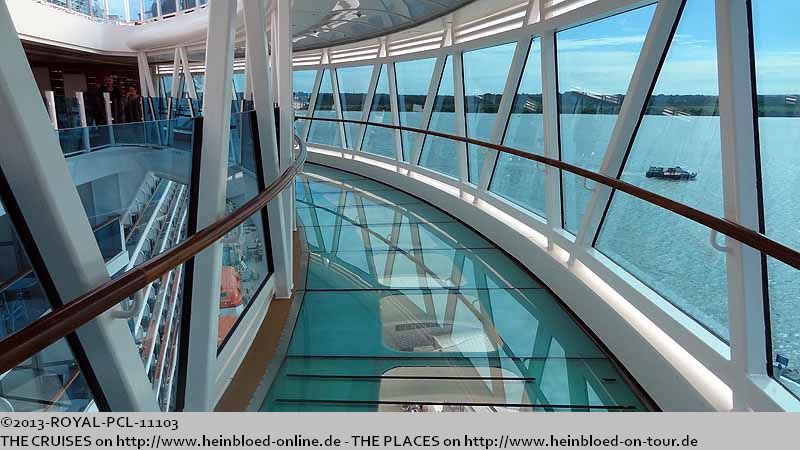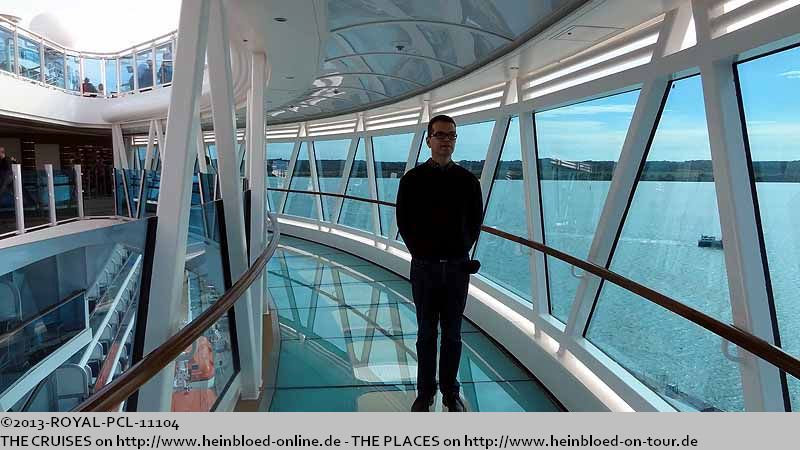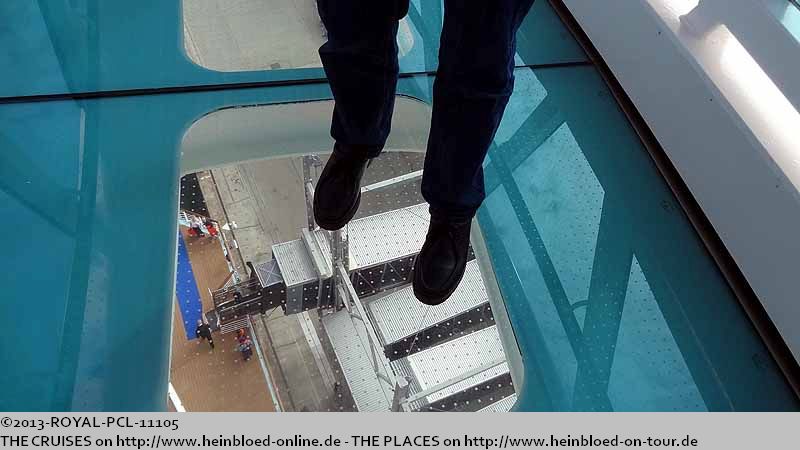 Tolle Sache. Beim
CN-Tower
in Toronto habe ich mich noch nicht getraut...

It was great. On top of the CN-Tower in Toronto I did not dare to walk on...

The balconies with the "highest" privacy...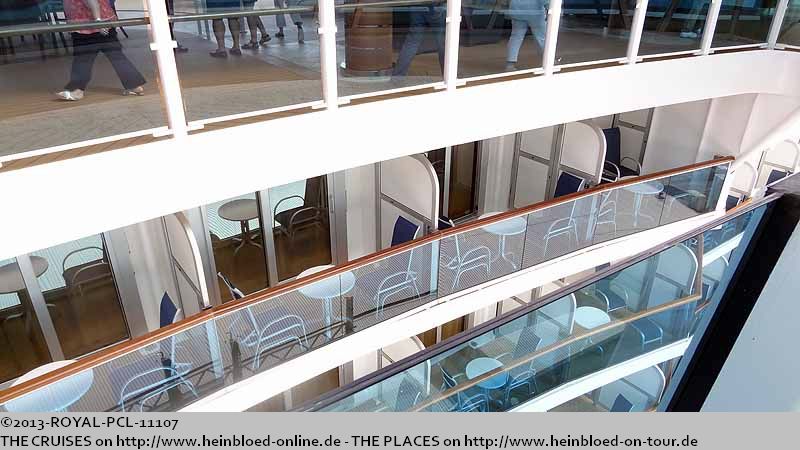 Die Balkone mit der "höchsten" Privatsphäre...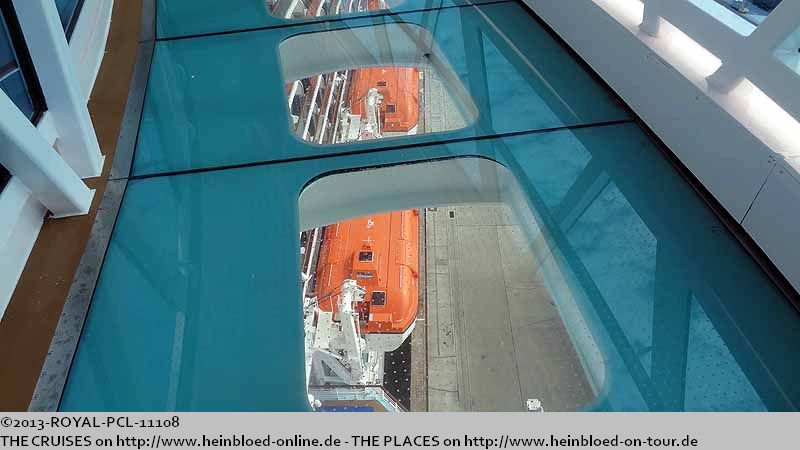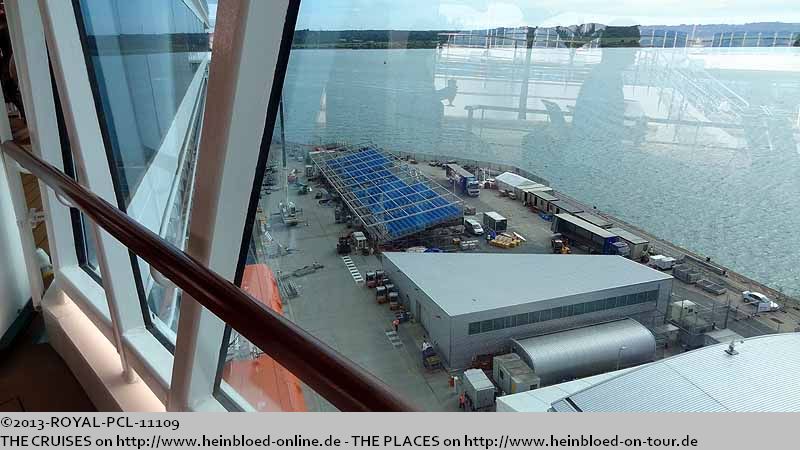 Auf der Backbordseite gibt es den Gang auch nochmals, aber dort ist kein Loch im Boden, sondern die SeaView Bar.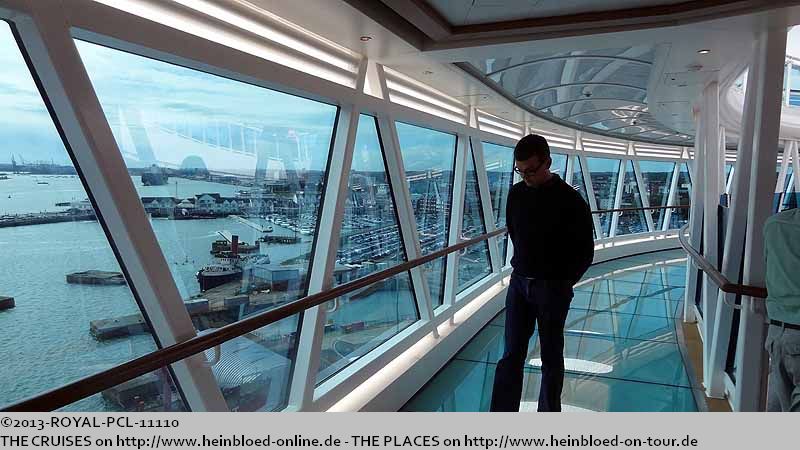 On the Backboard-side you had the walkway too but there was no gap in the floor but the SeaView Bar.

Here there should be after the life drill an inofficial Meet & Greet of the members of the cruisecritic.com-Roll-Call but we could not identify anyone and none could identify us, so we went first to the Starboard-side of the Promenade-Deck and returned later, but then none was there either. Later some identified me and exchanged some words with me.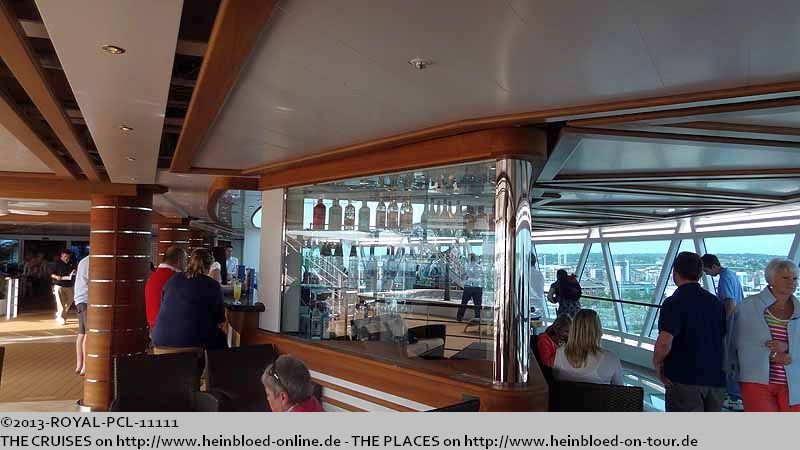 Hier sollte eigentlich nach der Seenotrettungsübung ein informelles Treffen der
cruisecritic.com-Mitglieder des Roll-Calls
statt, aber wir erkennen niemanden und niemand erkennt uns, so gehen wir erst mal auf die Steuerbordseite des Promenadendecks und kommen später zurück, aber auch dann ist niemand da. Später werde ich jedoch von einigen erkannt und angesprochen.
Die anderen Reisen in diesem Blog/
The other voyages in this blog: