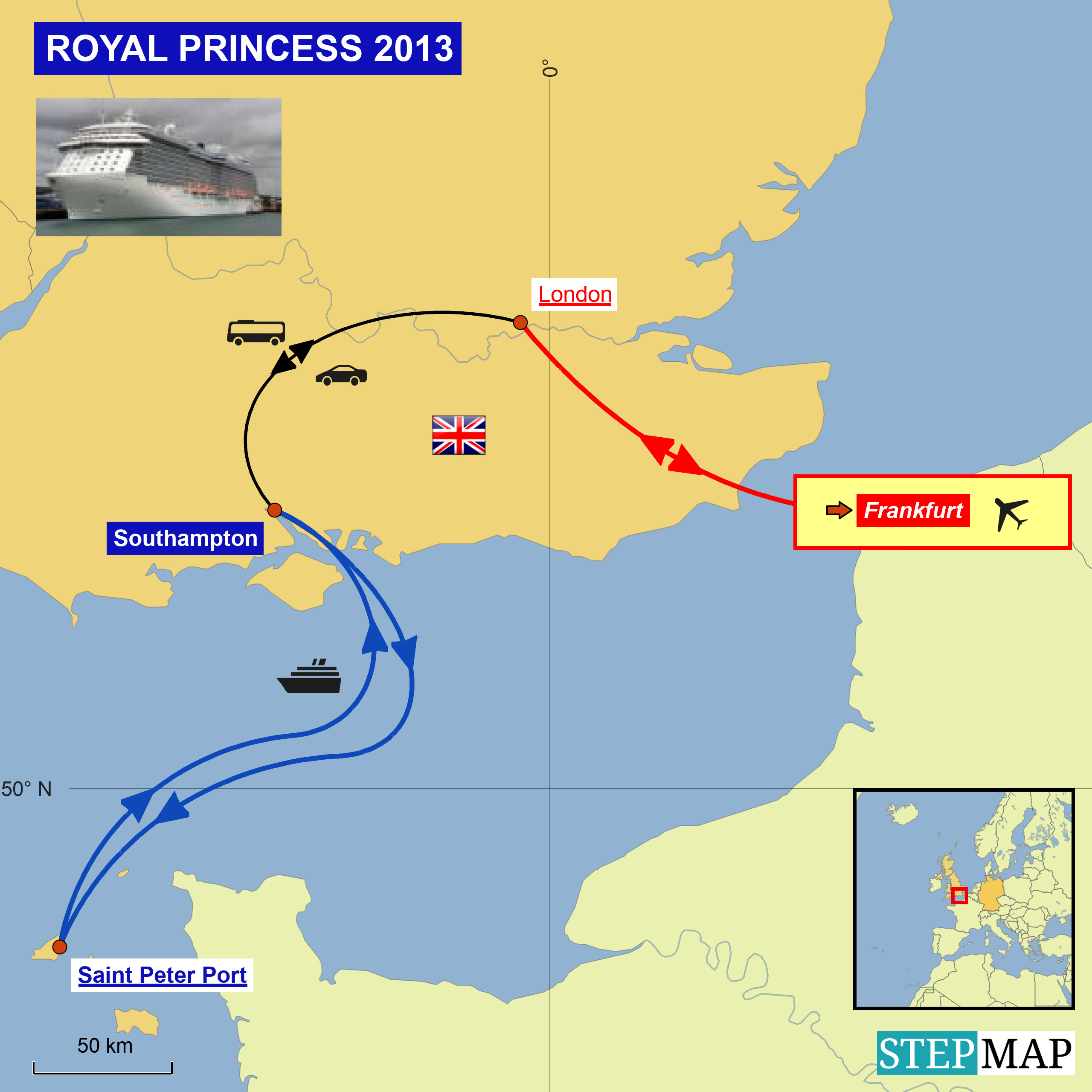 Die Alternativen zu unserem Mittagessen im Bedienrestaurant wären im Horizon Court/Bistro auch nicht schlecht gewesen.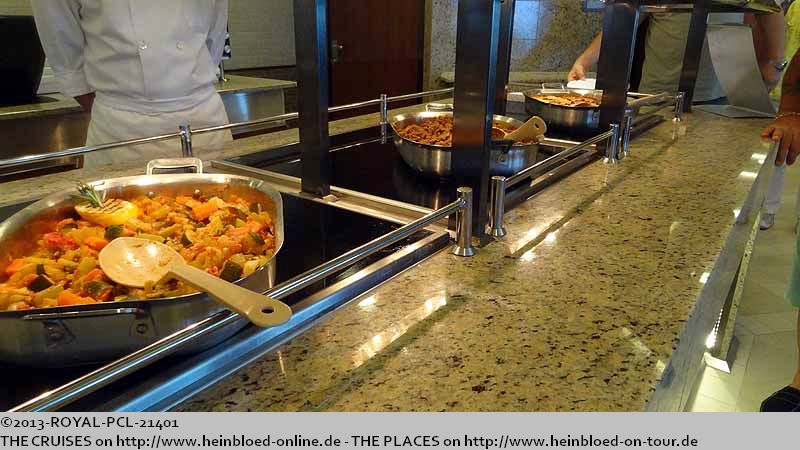 The other lunch options in Horizon Court/Bistro would not be worse than in our serviced restaurant.

Dear Maurizio: you should not send an Alaska Salmon from ISLAND PRINCESS to ROYAL PRINCESS but a dragonfruit.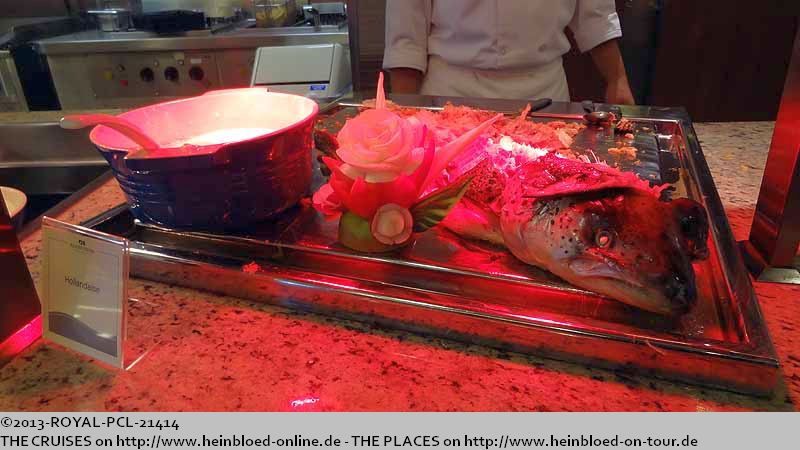 Lieber Maurizio: du solltest keinen Alaska Lachs von der ISLAND PRINCESS zur ROYAL PRINCESS rüberschicken, sondern eine Pittahaya.

While they were watching "Les Miserables"...

Während man "Les Miserables" guckt,...
kann man bequem sich an der Ecke einen Snack holen.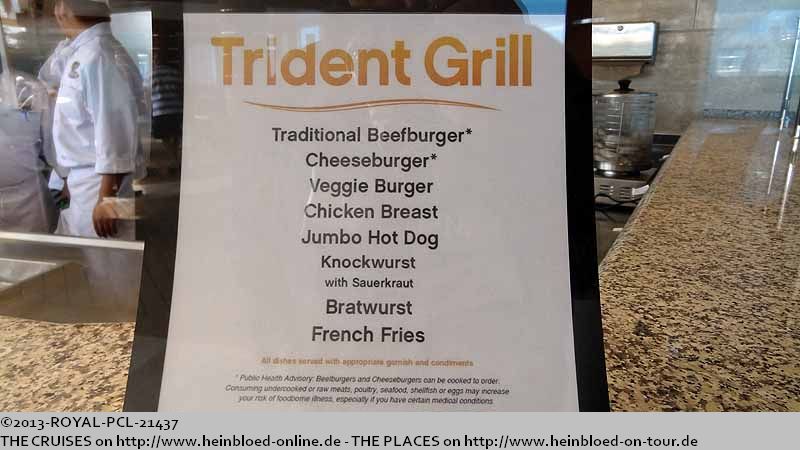 you could also grab a snack at the corner.

They even had White Sausages for the Bavarians.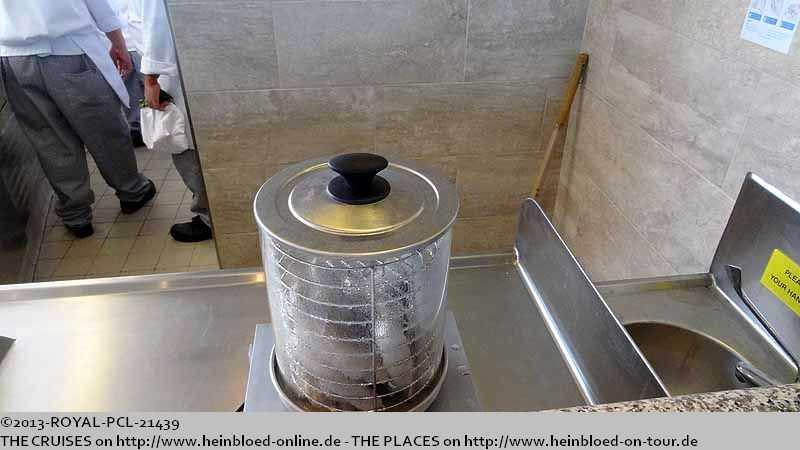 Es gab sogar Weißwürste für die Bayern.
Und Bockwürste für die Preußen.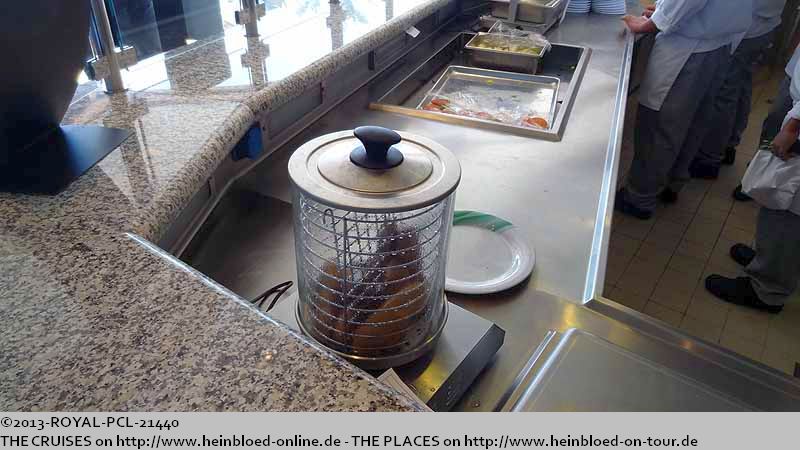 And "Knockwurst" (correct spelling would be Knackwurst) for the Prussian (Germans outside Bavaria in the past).

And in the other corner, you could get some pizza.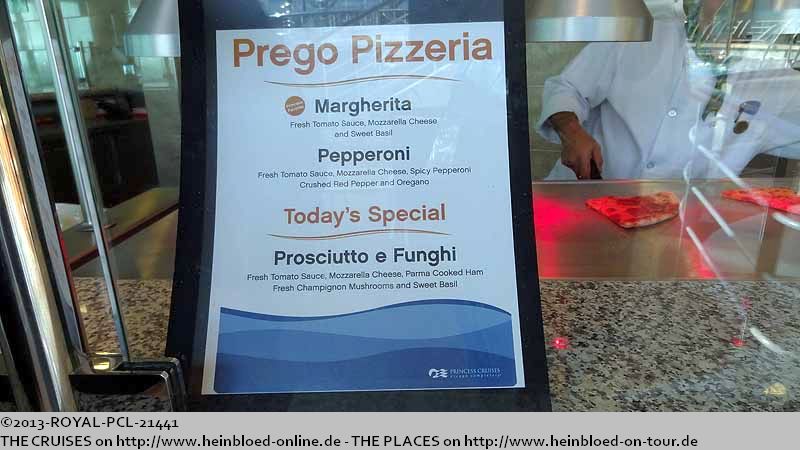 Und an der anderen Ecke gab es auch Pizza.
Die anderen Reisen in diesem Blog/
The other voyages in this blog: