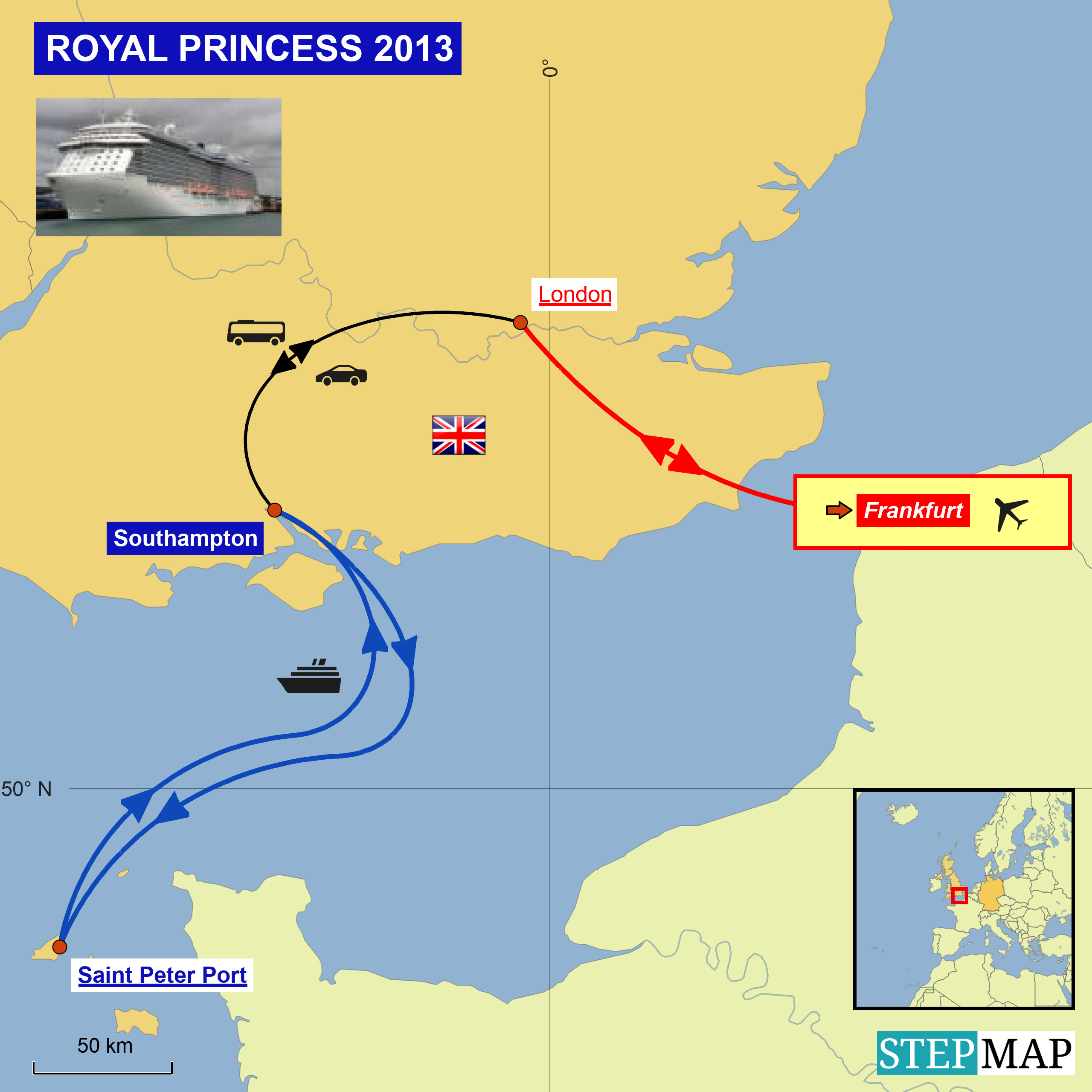 Ungewöhnlich ist die Trennung des Fitness Centers vom Spa. Das Fitness Center befindet sich auf Deck 17, während der Spa-Bereich sich auf Deck 5 befindet.

A little strange was the separation of the fitness center from the spa. The fitness center was located on deck 17 while the spa was based on deck 5.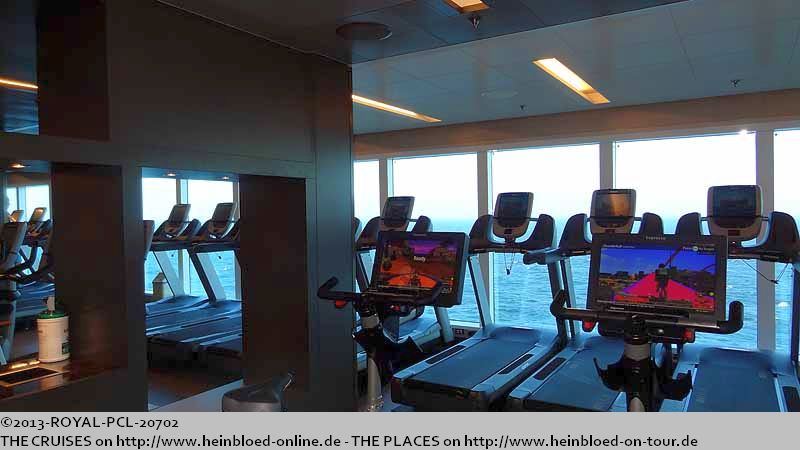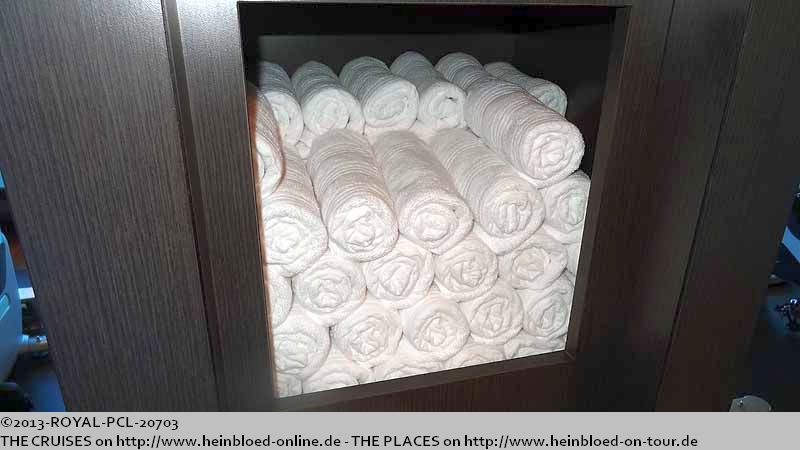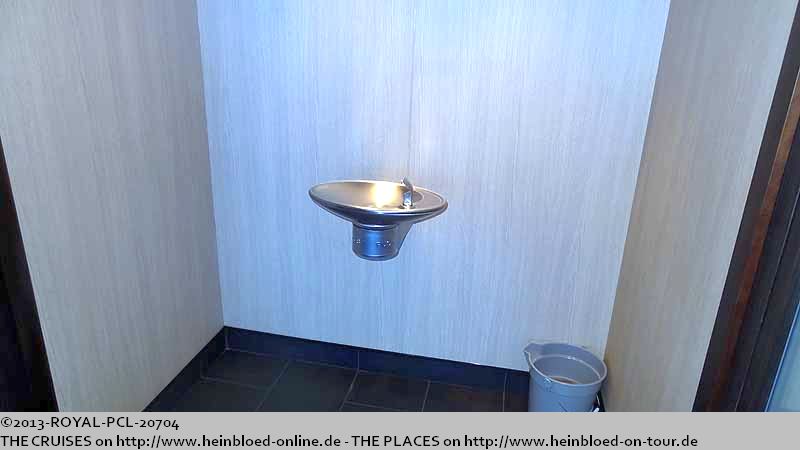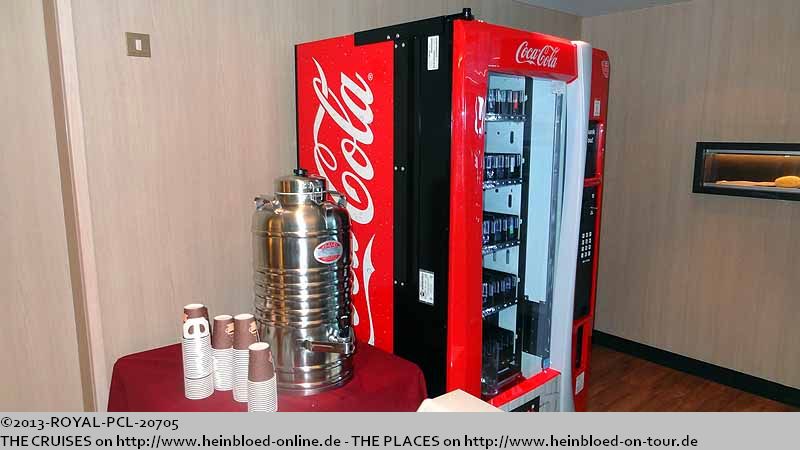 Were the people here most thirsty or went something wrong with the supply chain?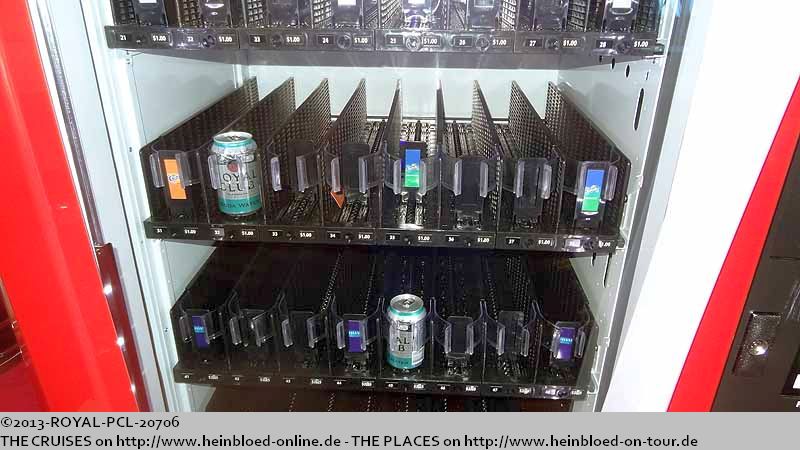 Sind die Leute hier so durstig oder ist etwas bei der Belieferung schief gelaufen?
Auf dem iPad kann ich das Tagesprogramm abfragen, ohne dass ich mit dem Internet nach außen verbunden sein muss.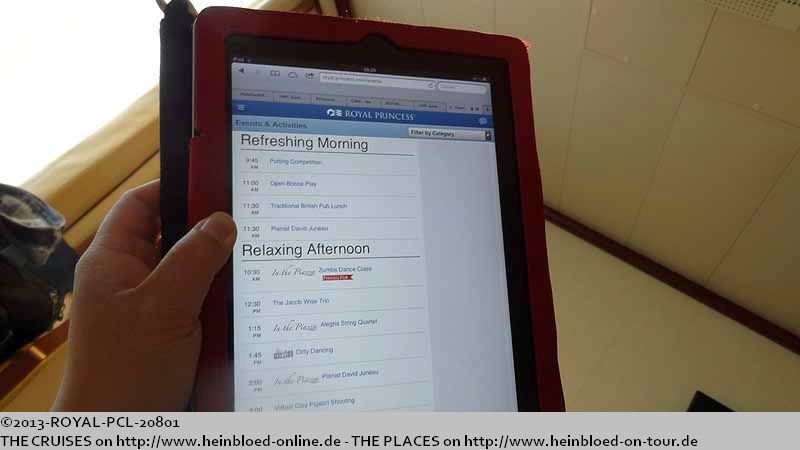 On the iPad I could check for the for the daily program with getting connected to the public internet.

Here everything was already changed.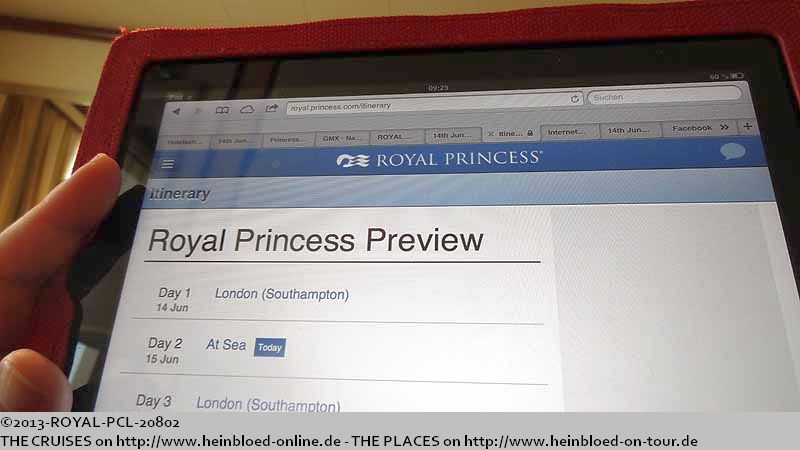 Hier ist schon alles geändert.
Und sogar die Speisekarte für den Kabinenservice ist vorhanden.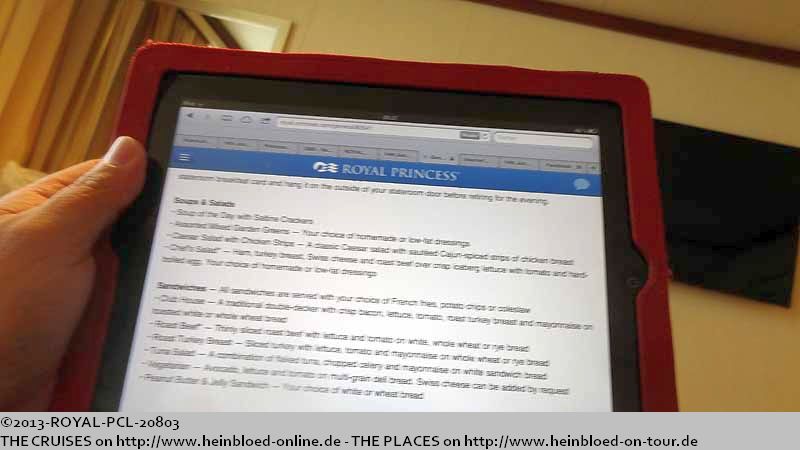 And even the menu card for the cabin service was available here.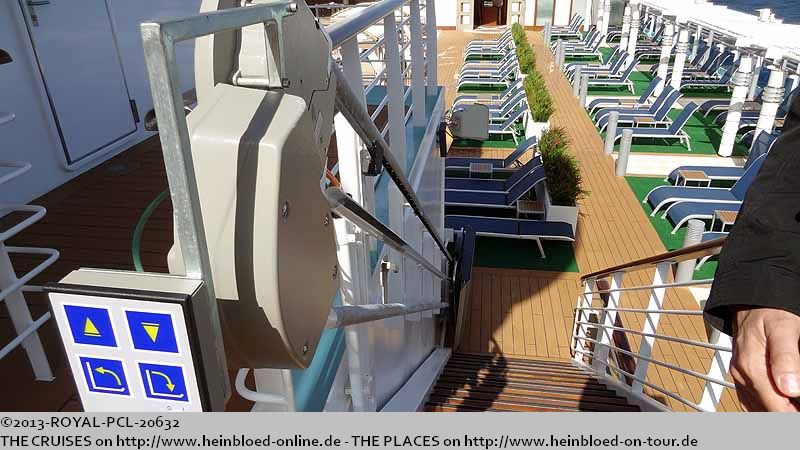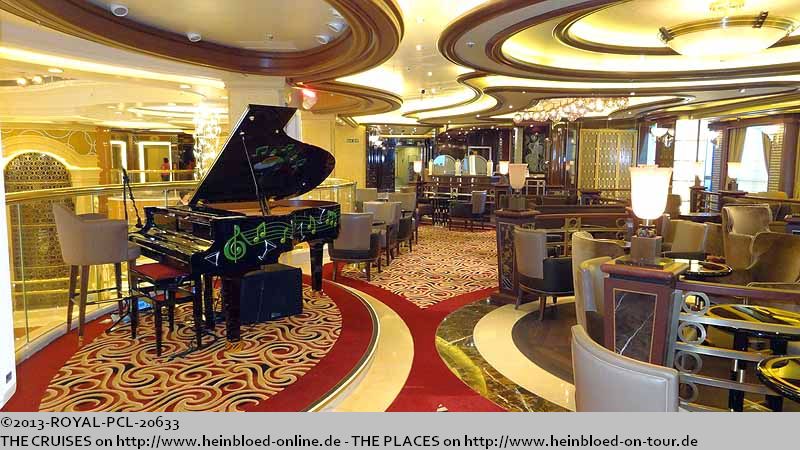 Sorry... diskret mit einem Tablet zu fotografieren sieht anders aus.

Sorry... but taking discretely some pictures with a tablet pc looked different.

But anyhow Bruno did not talk with his tablet while he was taking pictures... while other did it.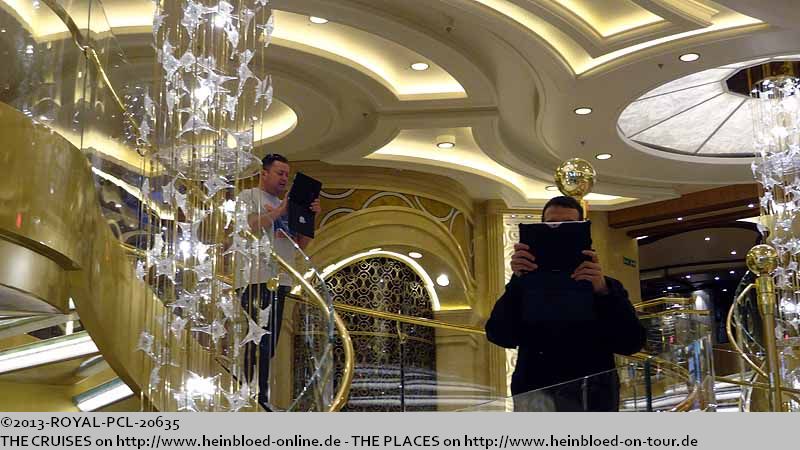 Zumindest spricht Bruno nicht mit seinem Tablet während er fotografiert... Andere tun es wohl.
Das ist übrigens die Seafood-Bar.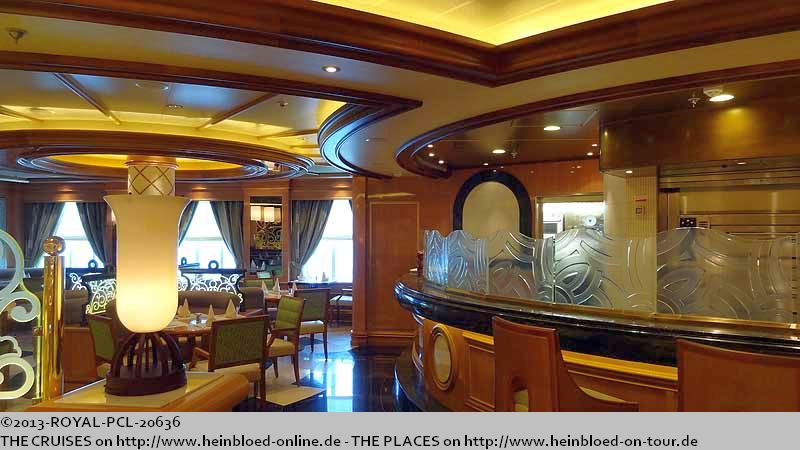 By the way this was the Seafood-Bar.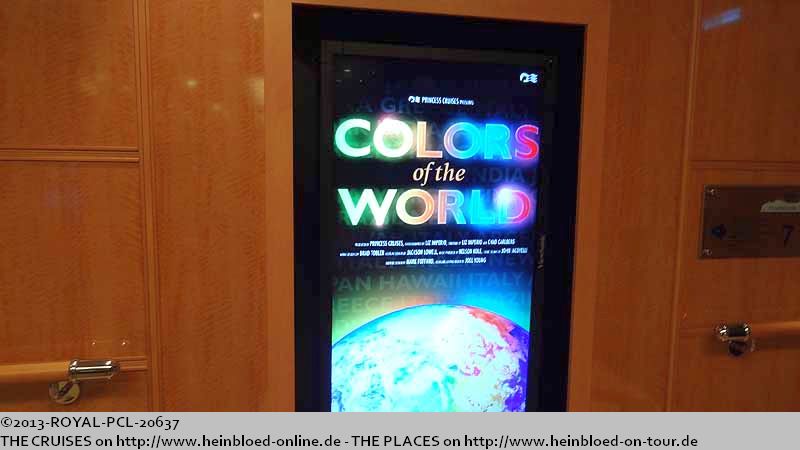 Im Princess live! können wir die Cast treffen.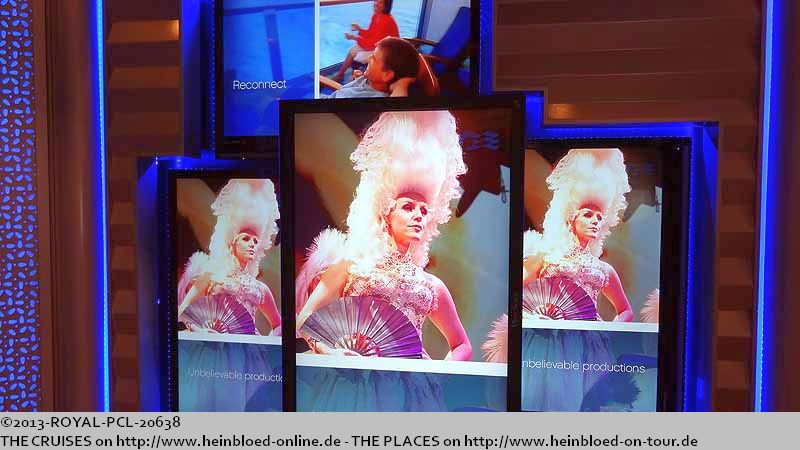 In Princess live! we could meet the cast.

Here they had an interview.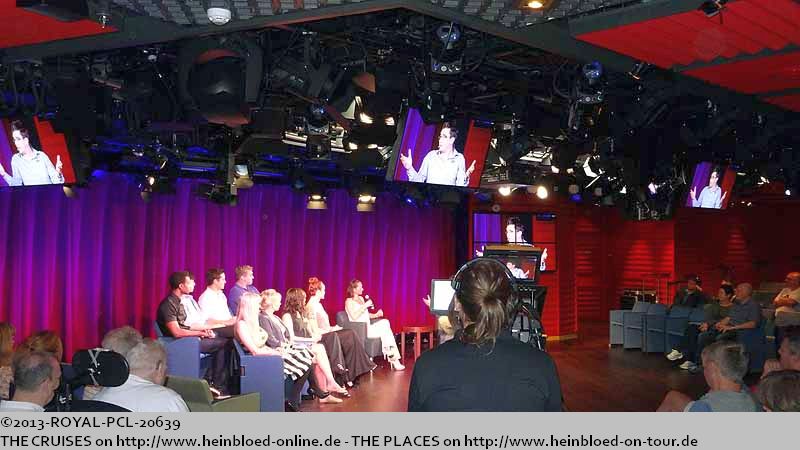 Dort werden sie interviewt.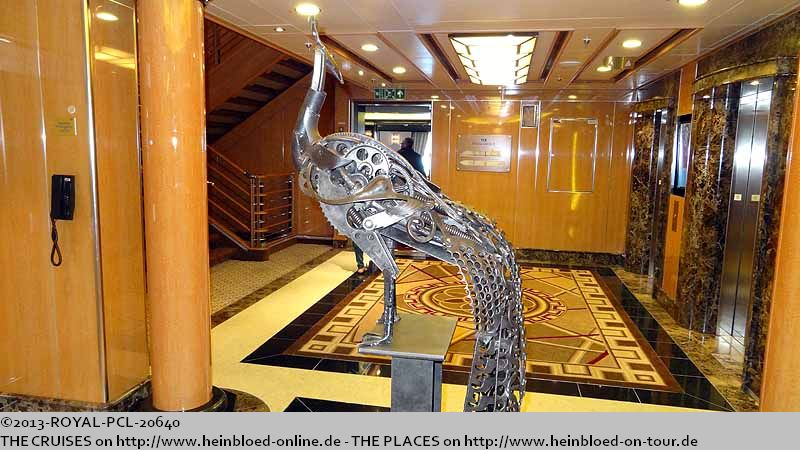 On our camera we had tulip sign on the camera if you like to take a picture in macro... But with that nose, the tulip sign appeared as well...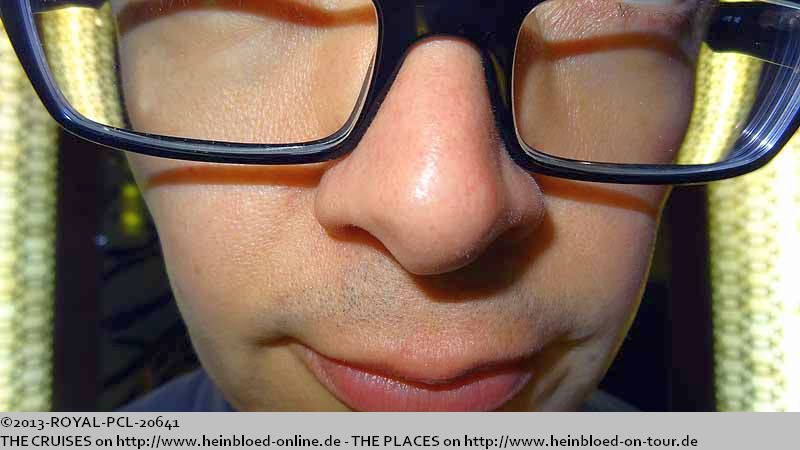 Es ist ja eine Tulpe als Zeichen auf der Kamera, wenn sie in Makro fotografiert... Bei der Nase springt diese Funktion auch an...
Die anderen Reisen in diesem Blog/
The other voyages in this blog: